Best Cockapoo Breeders in Arizona (2023 Update)
Looking for Cockapoo breeders in Arizona to help you find the perfect designer dog to add to your pet family? Cockapoo is a hybrid of a Cocker Spaniel and a Poodle. It's a designer dog that is quite popular due to its decent temperament and great looks.
They are also intelligent, which makes them trainable to suit any family setting.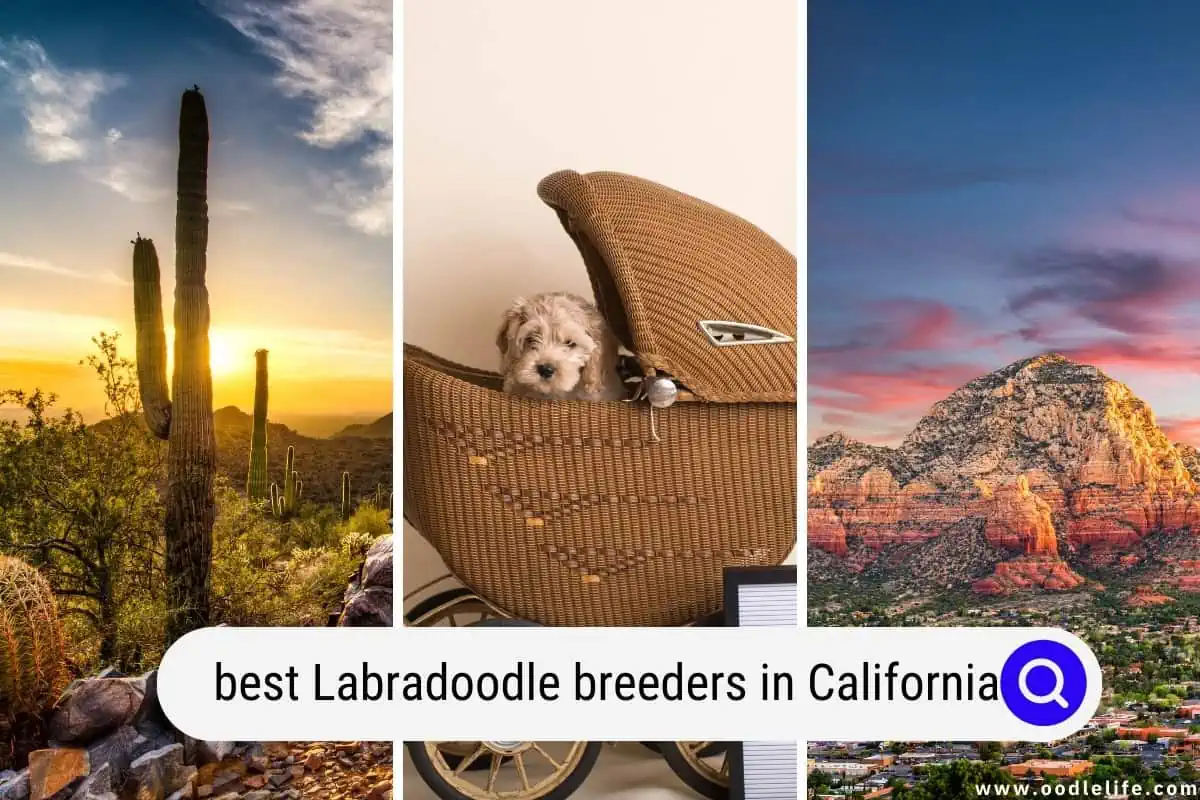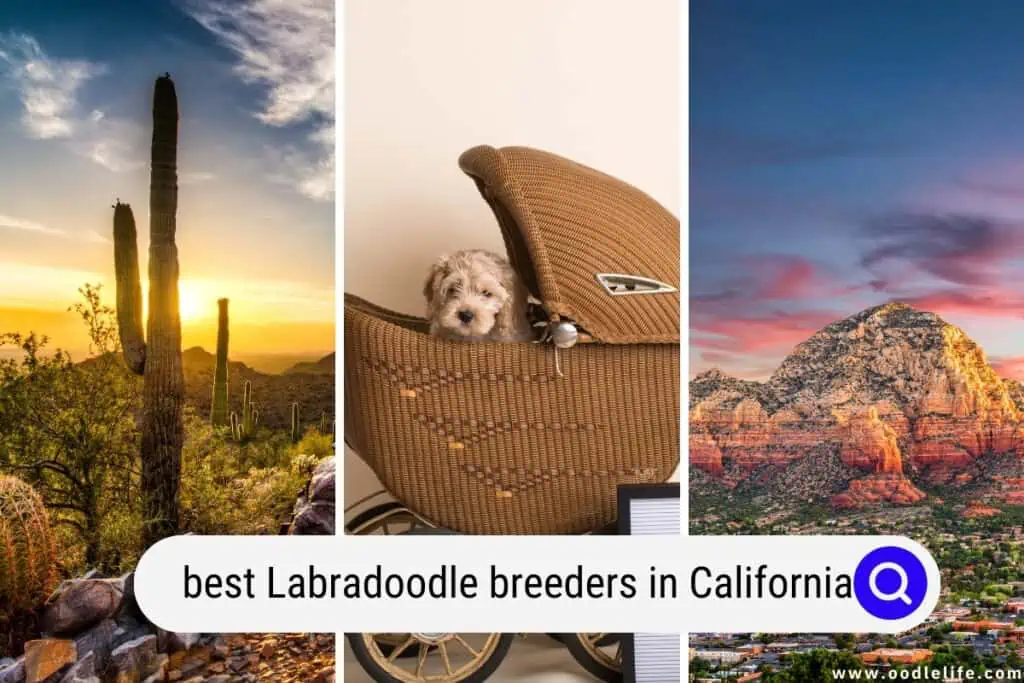 $300 2023 Discount!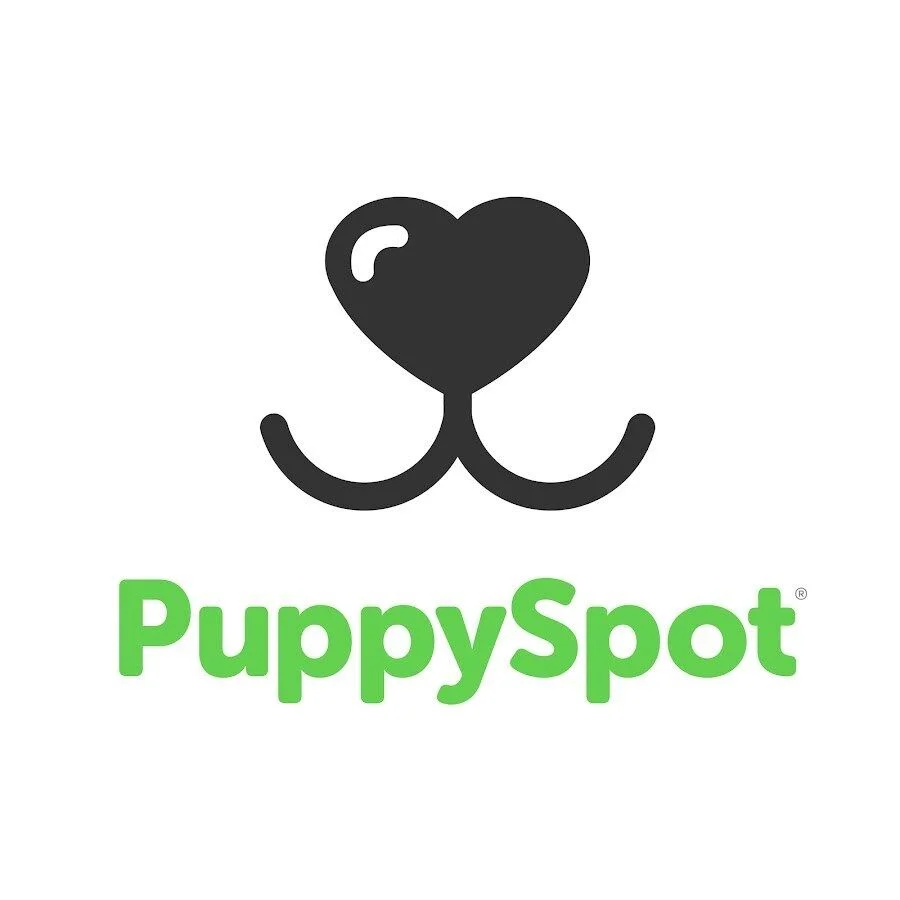 PuppySpot Adoption
PuppySpot is a reputable dog marketplace where you can browse and find compatible puppies right from the comfort of your home. They have placed over 200,000 puppies into homes in the US!
Click through and use the code PUPPY300 for $300 off any puppy adoption.
See Puppies and Save $300
Cockapoos make great friends as they enjoy playing around with adults and kids. These dogs have a lifespan of about 13 years and grow to weigh approximately 30 pounds. Having them around your home will indeed change the mood of every family member.
However, most pet parents' main issue is finding the right Cockapoo breeder that offers reliable services. Most breeders are just puppy mills looking to make profits from the popularity of designer dogs.
The primary issue about working with puppy mills is that the puppies are not well-taken care of. You risk spending a lot of money on puppies that are prone to illnesses. So, to ensure you work with the right Cockapoo breeders in Arizona, here's a list of dependable businesses you can turn to.
1. Cathy's Coton Cuties
Cathy's Coton Cuties is one of the best breeders in Arizona. They strive to deliver the best quality Cockapoos that meet their client's expectations. Cathy's breeding facility stands out from other breeders as they choose the best sires and dams in their feeding program.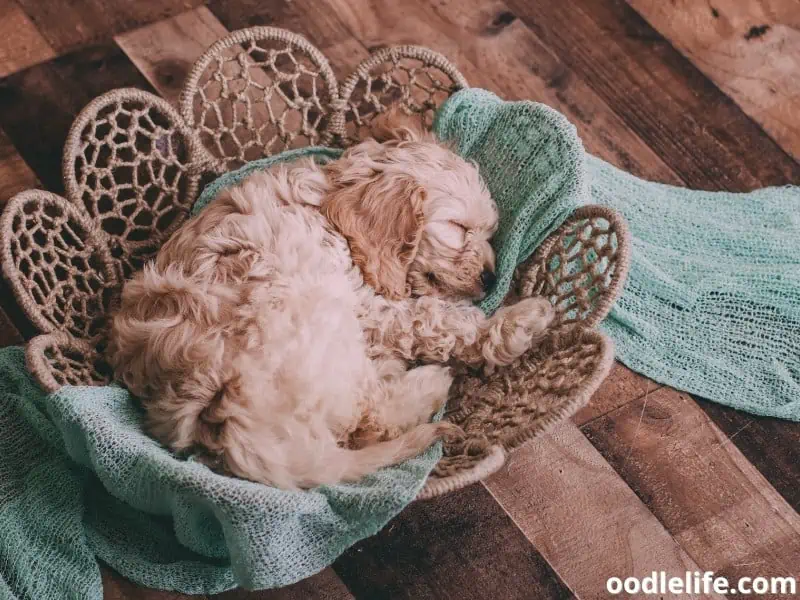 They prioritize the health of their pups above anything else. As such, parent dogs often undergo health checks to ensure they don't pass genetic diseases to their litter.
Their puppies eat healthy food and are usually provided with additional supplements to boost their immunity and speed up their growth. The dogs have a wonderful environment where they undergo basic training to impart the necessary skills before adoption. For instance, all pups go through crate and potty training to guarantee an easier adoption process.
Cathy also gives new pet owners the freedom to decide whether to microchip their dogs. The breeder informs you of the potential benefits and risks of microchipping your puppy. So you can determine if you want it installed in your pup or not.
Contact Details:
Website:  https://www.cotonaz.com/
Phone: (480) 628-1851
Email: [email protected]
Location: Mesa, Arizona
Reviews can point you in the right direction when looking for the best Cockapoo breeders in Arizona. You might have stumbled on PuppySpot if you've been doing your research online. PuppySpot is a great place to get your Cockapoo as they have thousands of positive reviews about their services.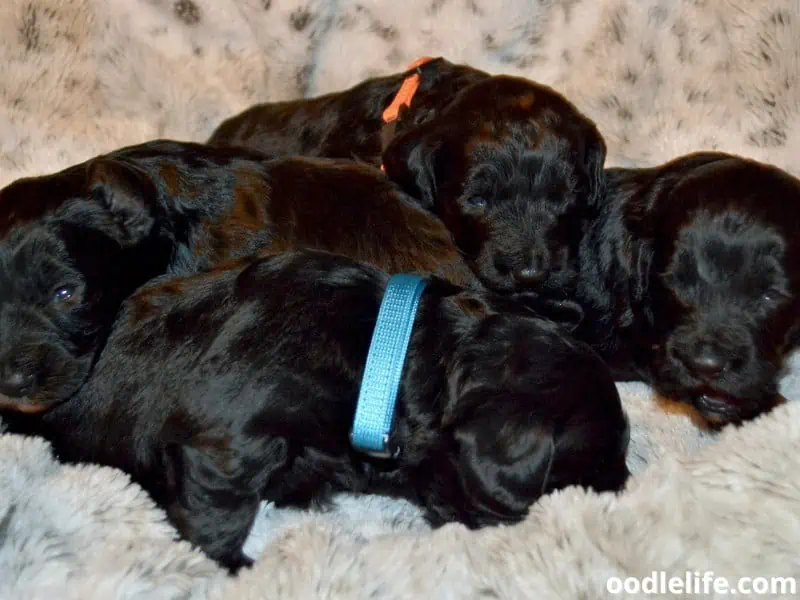 They have delivered over 200,000 pups in more than 200,000 homes. Impressive, right?
The good thing about PuppySpot is that it strives to eliminate the hassle of looking for the perfect Cockapoo. You don't have to go through all the trouble of trying one breeder after another to find one you can depend on. You can simply browse through the various Cockapoos they offer and pick one.
PuppySpot takes the health of its puppies seriously. All dogs are health checked from nose to tail. In fact, they are pretty confident about the health of their pups since they offer a 10-year health guarantee.
They have an independent Scientific Advisory Board that sets the required health standards they should meet.
Another good thing about PuppySpot is that they can deliver your Cockapoo right to your doorstep.
Contact Details:
Website: PuppySpot
Phone: (866) 651-3740
Email: [email protected]
Location: United States
3. The Paw Palace
Experience matters greatly when looking for a reliable Cockapoo breeder in Arizona. A breeder with experience tells you they know what they are doing and are good at it. The Paw Palace has been in business for more than five years.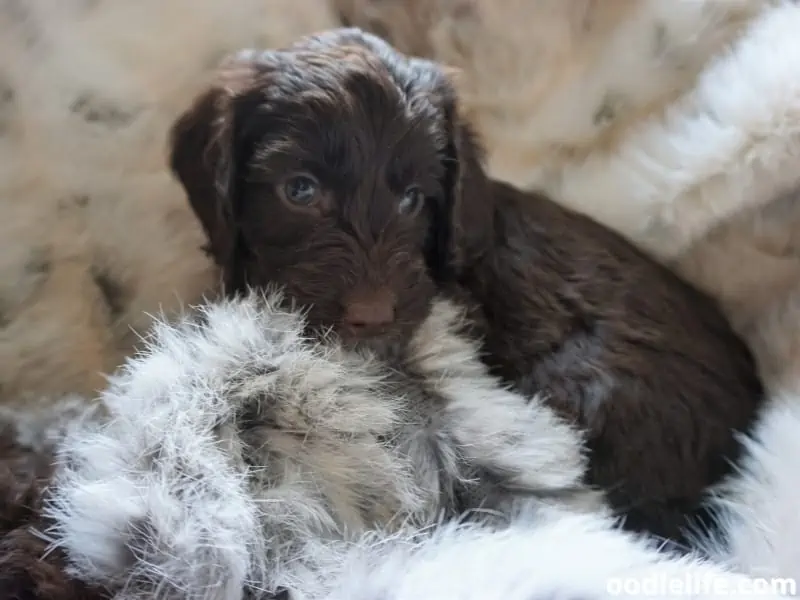 They are a famous breeder in Arizona because they take good care of all their dogs.
The friendly environment they raise their pups helps to ensure that Cockapoos and other designer breeds develop admirable temperaments. Puppies from the Paw Palace are easy to get along with. They grow in an interactive environment where they mingle with kids and adults.
From this environment, puppies easily develop social skills before transitioning to their forever homes.
The Paw Palace also provides you with a unique experience when looking for a Cockapoo to take home. Their website has all the details about the puppy you're interested in. You can see the puppy's pictures and a short bio about the parents and where the breed came from.
In other words, you get to meet and know your puppy before welcoming them home.
If you're interested in a puppy from the Paw Palace, all you have to do is to fill in the required details and book the puppy.
Contact Details:
Website: https://pawpalaceaz.com/
Phone: (520) 988-3999
Email: [email protected]
Location: Tucson, Arizona
4. Puppys N Love
Puppys N Love doesn't tolerate substandard breeding practices. It has zero tolerance for puppy mills. When getting your Cockapoo from Puppys N Love, they have all the information about where your dog came from.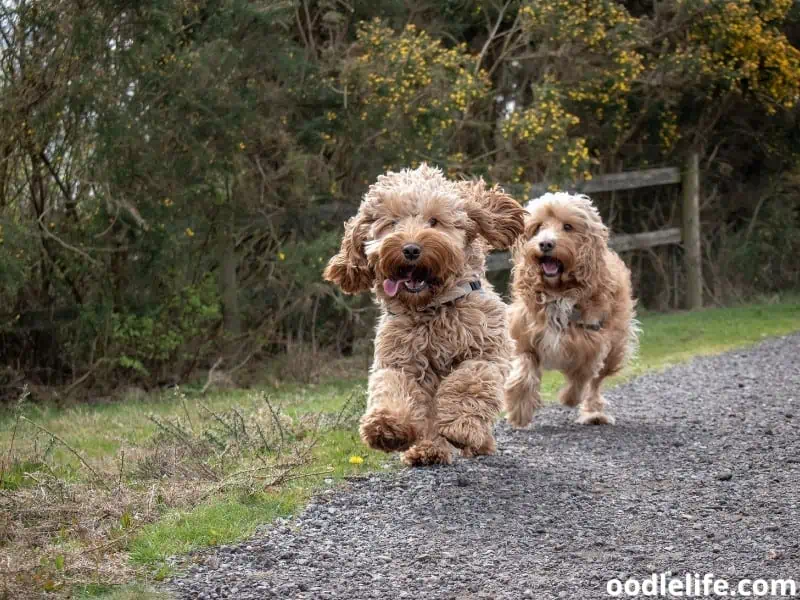 This gives you some confidence that you're working with a responsible breeder.
The breeder also strives to offer exceptional services to guarantee you provide your latest puppy a home they'll enjoy for the rest of their lives. It's not just business for Puppys N Love since they work with you right from the time you buy your puppy. They help you welcome your puppy and go the extra mile to follow up on how the puppy is doing.
Puppies from Puppys N Love undergo all the necessary health checks to make sure you go home with a healthy and happy Cockapoo.
As for their puppy training, they socialize their puppies around kids and other dogs. All the basic training is also provided before puppies leave their moms. Doing so guarantees a smooth transition when moving to their new homes.
It's also worth mentioning that Puppys N Love has many positive reviews indicating that they offer dependable breeding services.
Contact Details:
Website: https://puppysnlove.com/
Phone: (602) 321-5568
Email: [email protected]
Location: Phoenix, Arizona
5. USdoodles
USdoodles is another great breeder you can turn to if you're looking for beautiful and family-friendly Cockapoos in Arizona. The breeder has been in the industry for over 15 years. They raise their pups in a healthy, comfortable, and safe environment.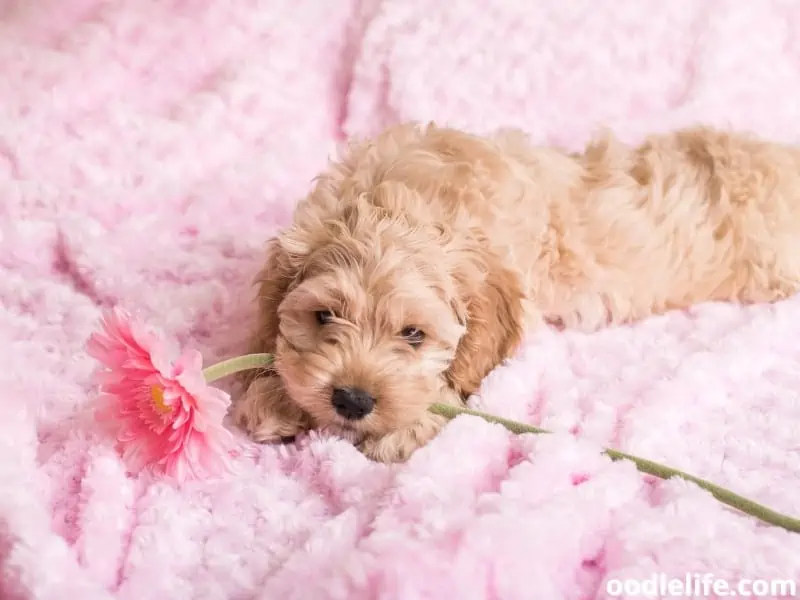 The breeder strives to offer the best quality puppies, and one way to achieve this is by carefully selecting good-tempered and genetically sound parent dogs. Parent dogs undergo all the required DNA tests to ensure they don't pass any genetic issues to their litter. The parent dogs are also picked based on their temperaments.
All these efforts are there to ensure the puppies produced are happy, hypoallergenic, and adorable.
To get a Cockapoo from USdoodles, visit their website or contact them to find out whether they have an available puppy for you.
Contact Details:
Website: https://usdoodles.com/
Phone: (602) 821-4949
Email: [email protected]
Location: Phoenix, Arizona
Conclusion
You don't need to compromise when looking for the best Cockapoo breeders in Arizona. You now have reputable breeders you can contact for quality Cockapoos. An essential thing you should remember is to check the breeder's reviews and question whether they offer a health guarantee on their Cockapoos.