Best Cockapoo Breeders in Kentucky (2023 Update)
It's hard to resist the teddy bear face of a Cockapoo puppy or the snuggles of a soft, well-groomed adult.
These affectionate little dogs are a cross between the beloved Cocker Spaniel and a Toy or Miniature Poodle.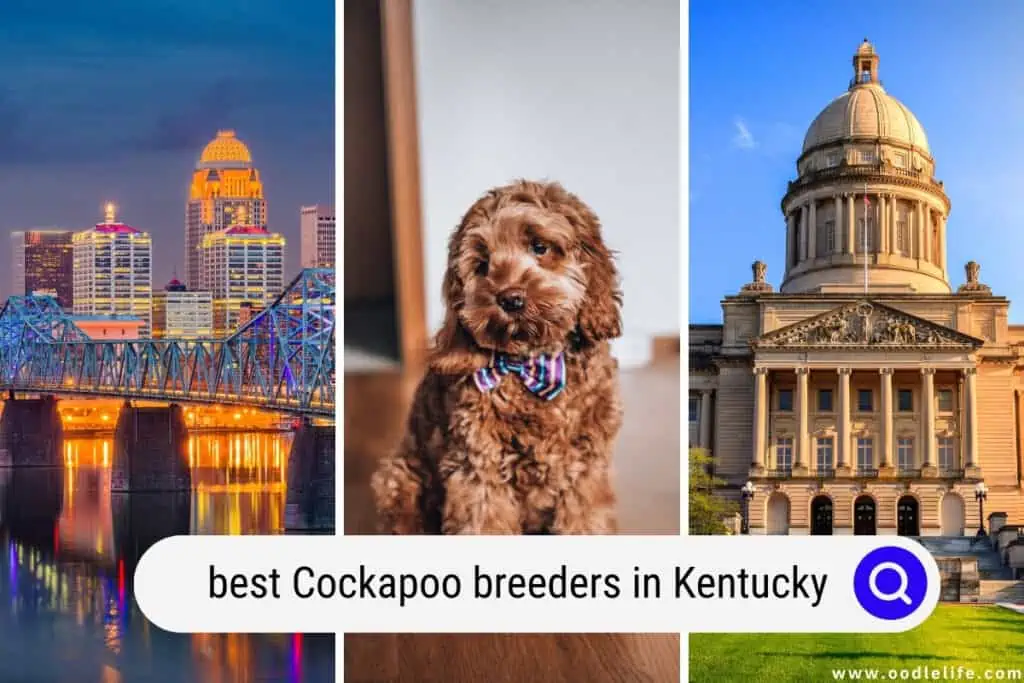 $300 2023 Discount!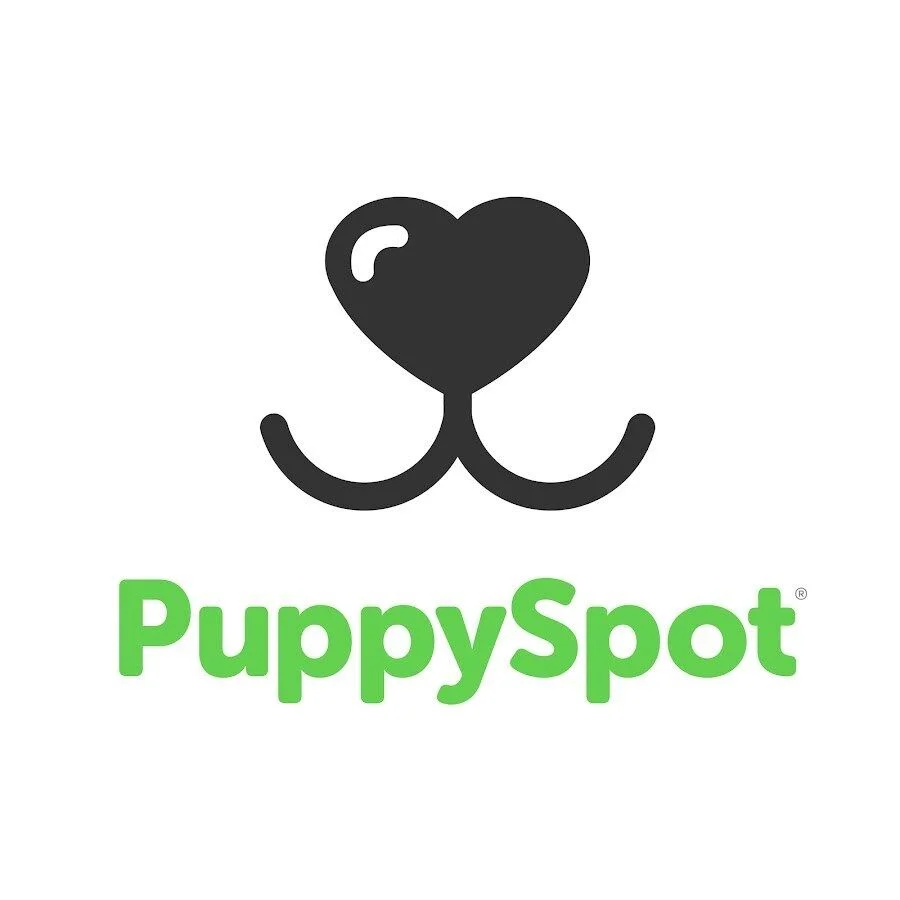 PuppySpot Adoption
PuppySpot is a reputable dog marketplace where you can browse and find compatible puppies right from the comfort of your home. They have placed over 200,000 puppies into homes in the US!
Click through and use the code PUPPY300 for $300 off any puppy adoption.
See Puppies and Save $300
Parent Breeds
Thanks to their distinctive traits, Poodles are easily recognizable, no matter their size. Miniature Poodles are loving, playful dogs that display intelligence and are loyal to their owners. They have curly coats that do not shed.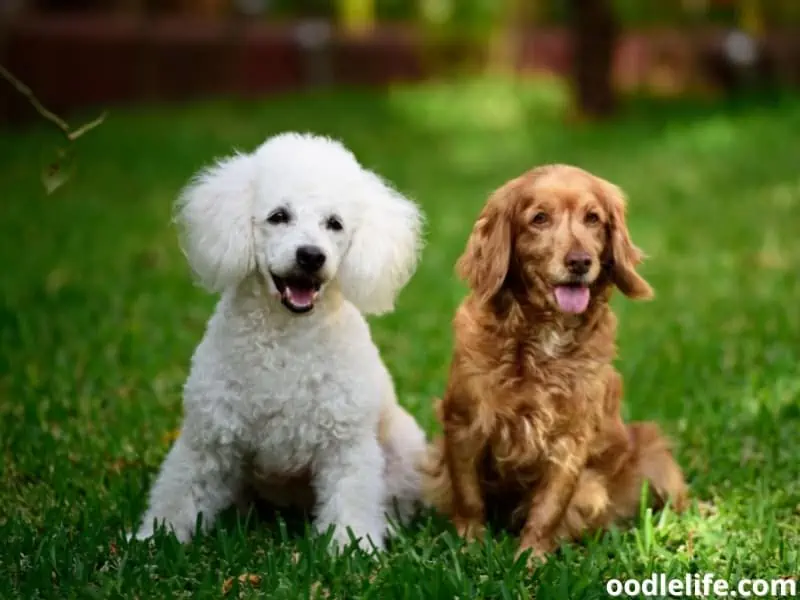 The average height of an adult is 10-15 inches, weighing in at 10-15 pounds.
Cocker Spaniels, with their floppy ears, big eyes, and soft coats, are wonderful family pets with high intelligence and extreme loyalty. This small sporting breed weighs 20-30 pounds as an adult and stands 13"-16".
Cockapoo Size and Characteristics
The adult size of a Cockapoo depends on the size of the parents. A Toy Poodle parent will generally result in a smaller adult dog. A "toy" sized Cockapoo weighs 6-12 pounds, a "miniature" Cockapoo weighs 13-18 pounds, and a "standard" Cockapoo averages 19 pounds.
The coat of a Cockapoo can be straight or curly, with little to no shedding, much less than a full-blooded Cocker Spaniel. Cockapoos require regular grooming and haircuts to maintain healthy coats regardless of coat type.
Cockapoo Temperament, Trainability & Care
Cockapoos are known for their fun-loving nature and adaptability to any situation. They are excellent babysitters with children and are also suitable for a senior household. Cockapoos are highly intelligent and will pick up training quickly with positive reinforcement.
Regular grooming is required for most Cockapoos to keep their coats clean and trimmed. Cockapoos not regularly brushed and groomed will matt and develop discoloration around their eyes.
Regular exercise and playtime is necessary for all dogs, including Cockapoos. Due to their smaller size, it is easy to overfeed or feed too many treats. If regular exercise is not provided, your Cockapoo could quickly become overweight and find destructive ways to expend excess energy.
1. KY Doodle & Cockapoos
Located in Russell Springs, KY Doodles & Cockapoos has been raising smart, family oriented companions since 2015. Each litter is raised indoors with plenty of exposure to children, common household noises, and other pets.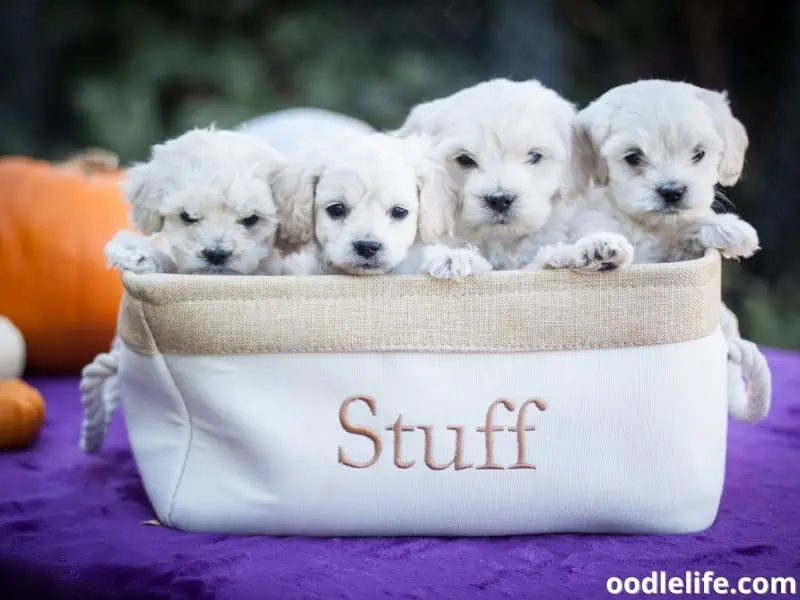 KY Doodles & Cockapoos plans for very limited litters each year. With the elimination of a waiting list, puppy litters are announced via Facebook and newsletters. A $300 non-refundable deposit will hold a puppy and is done on a first-come, first-served basis.
KY Doodles & Cockapoos litters feature fluffy, teddy bear-faced puppies with coat colors typically buff and apricot. With two male Miniature Poodle studs, Romeo and Hollywood, the Cockapoos have an adult weight of 12-20 pounds.
All puppies go home with age-appropriate vaccinations, deworming, and socialization. At this time, KY Doodles & Cockapoos does not ship or fly puppies to their new homes and ask that you please travel to Russell Springs on pick-up day.
Contact Details:
Website: https://kydoodlesandCockapoos.com/
Phone: (270) 866-0361
Location: Russell Springs, Kentucky
2. Emerald Acres Puppies
Touted as a "hobby breeder," this trio of family members came together with a love of family and happy, healthy dogs, and Emerald Acres was born. Located in beautiful Henderson, KY, all litters are raised in a home environment with children, other pets, and the goings-on of a full-steam-ahead family household.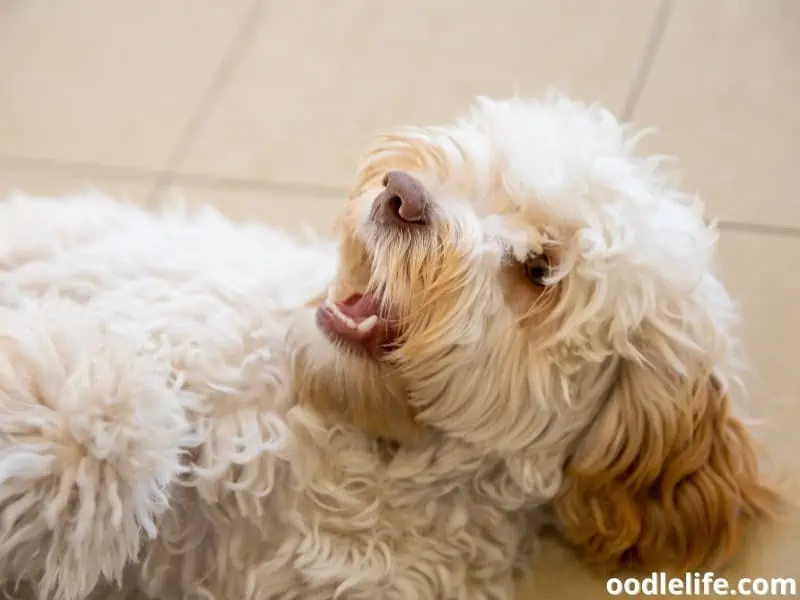 With minimal litters to guarantee the health and happiness of their female breeding dogs, Emerald Acres strives to provide the healthiest, happiest puppies for your family. The best way to keep updated about litters and available puppies is by visiting their Facebook page.
A non-refundable $250 deposit places you on a waiting list. Once a litter is born, you will receive updated photos as the puppies grow and the opportunity to meet the puppies in person if distance permits.
Once the puppies reach eight weeks of age, they can travel to start a life as your newest family member. All puppies are pre-spoiled and are given age-appropriate vaccinations and de-worming. Emerald Acres also provides lifetime support and communication for you and your family.
Contact Details:
Website: https://www.emeraldacrespuppies.com/
Phone: (270) 860-3323
Email: [email protected]
Location: Henderson, Kentucky
3. Bluegrass Doodles
In London, KY, Bluegrass Doodles breeds many types of Poodle crosses, including Cockapoos. Raised with plenty of fresh air and sunshine, Bluegrass Doodles prides itself on their happy, heathy puppies and satisfied customers.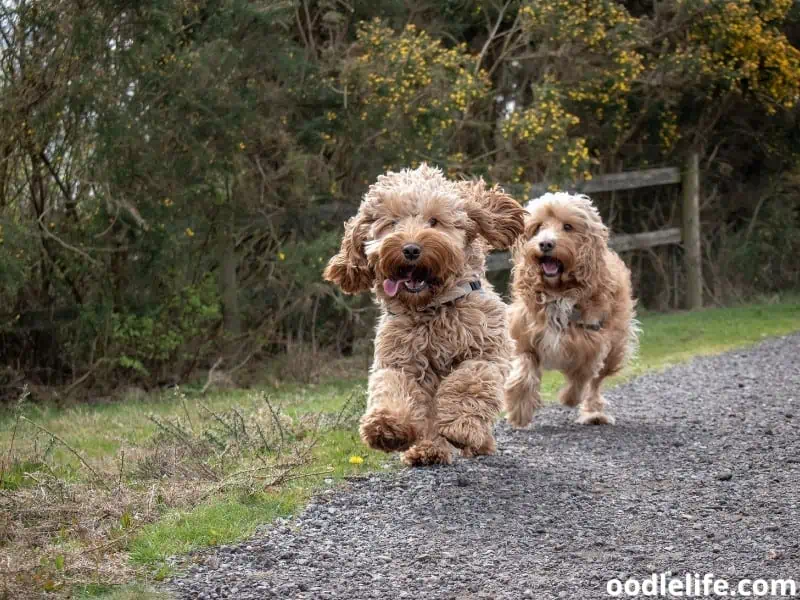 Miniature and small Cockapoo litters are planned twice per year. Contacting Bluegrass Doodles through Facebook or their website contact page will trigger an automated reply with instructions on how to apply for one of their puppies. Customer recommendations and photos of past litters are showcased on their Facebook page.
A non-refundable deposit will hold your puppy with weekly updates and photos provided to all puppy parents. Bluegrass Doodle puppies are well socialized, introduced to other animals, all types of people, household noises and activities, and receive plenty of playtime.
Puppies can be taken home at eight weeks and will have age-appropriate vaccinations, bi-weekly deworming, and come with a full health guarantee. A goody bag of tips, treats, and toys is also supplied to each new owner.
Contact Details:
Website: http://bluegrassdoodle.com/
Phone: (606) 231-6147
Email: [email protected]
Location: London, Kentucky
4. Eagle Cliff Kennels
Raising puppies in the foothills of the Appalachian Mountains of Standford, KY, is what Eagle Cliff Kennels is all about. As a recognized member of the Good Dog Breeders list, genetic testing is completed on parent dogs to minimize genetic health issues in any litters.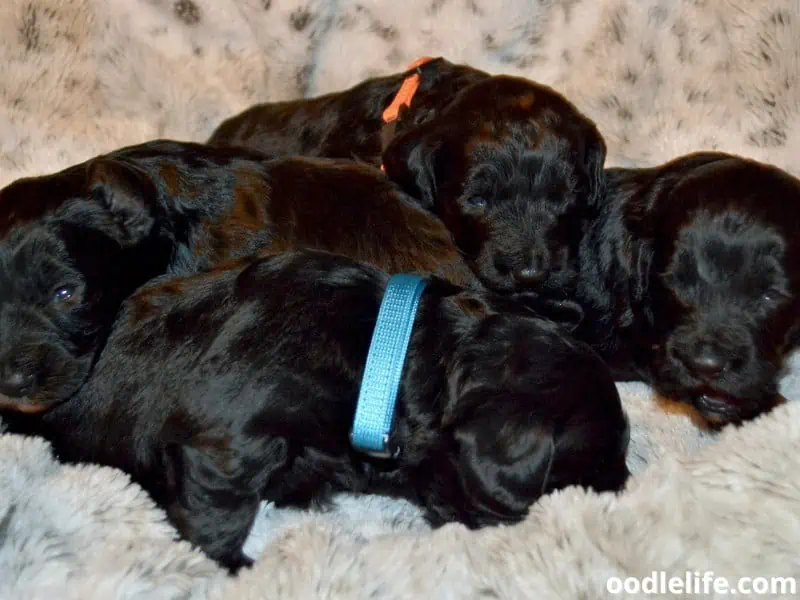 All puppies start with Early Neurological Stimulation (ENS) and plenty of socialization with other pets, children, and a variety of everyday experiences. With plenty of room to exercise and grow, Eagle Cliff Kennels believes in raising the healthiest, happiest companions for you and your family.
Interest in a puppy is initiated with an application, answering questions about your lifestyle, family members, and other pets. Eagle Cliff Kennels will contact applicants to discuss upcoming litters and what you most want in a new dog. A non-refundable deposit will hold a puppy until they reach eight weeks of age.
At eight weeks, all puppies have age-appropriate vaccinations, de-worming, a two-year congenital health guarantee, dewclaws removed, and tail docked if applicable. Eagle Cliff Kennels requests that you pick up your new puppy in person, or they will arrange to meet you at the airport so your new puppy can fly and bond with you on the way home.
Contact Details:
Website: https://www.eaglecliffkennel.com/
Email: [email protected]
Location: Brodhead, Kentucky
Conclusion
Cockapoos make loyal, intelligent family pets and companions, exhibiting the best traits of both the Cocker Spaniel and the Poodle.
The smaller size, excellent temperament, and minimal shedding of a Cockapoo make them perfect for senior pet parents. They are also affectionate and playful additions to families with small children. The fluffy teddy bear face captures the heart of anyone daring enough to cuddle.
Our list of Cockapoo breeders incorporates only a few Cockapoo breeders in Kentucky. Genetic testing, socialization, and veterinary care are part of their regime and screening of potential puppy parents.
Whether you are hoping to discuss up-and-coming litters or just looking to gather information, breeders will be happy to speak with you and provide information on their breeding program and how a Cockapoo might be the perfect fit.