Best Cockapoo Breeders In Pennsylvania (2023 Update)
A Cockapoo is a mixed breed of a Cocker Spaniel and Poodle. It is one of the first designer breeds made in the United States.
Dog lovers love this breed because of its sweet and energetic nature. They are also affectionate, intelligent, and sociable dogs. Cockapoos are great companions or family dogs and get along well with children and the elderly.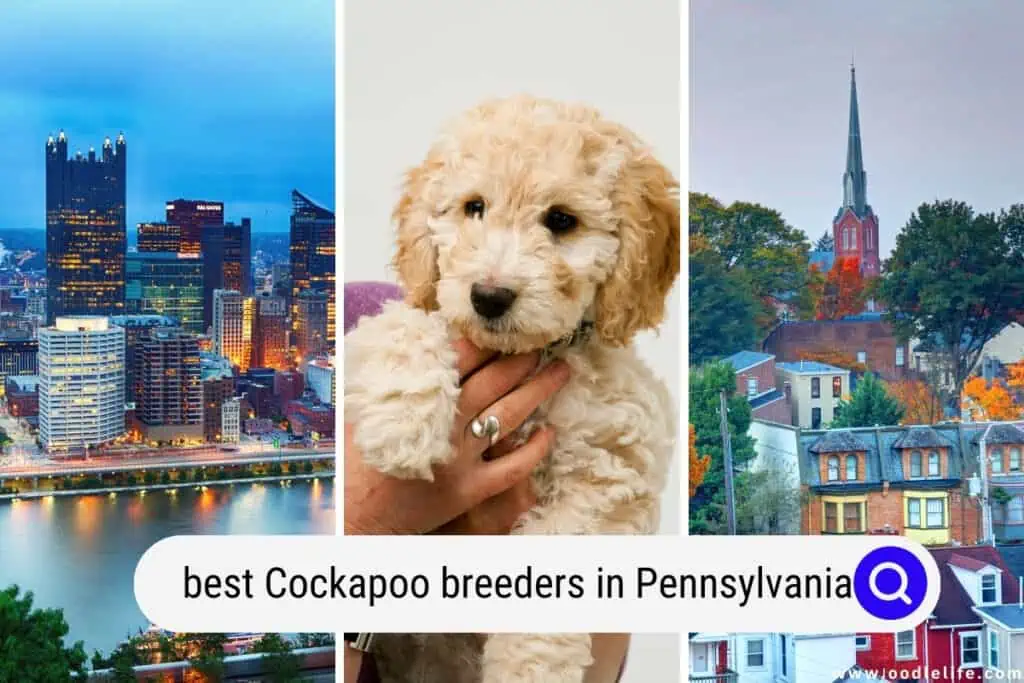 $300 2023 Discount!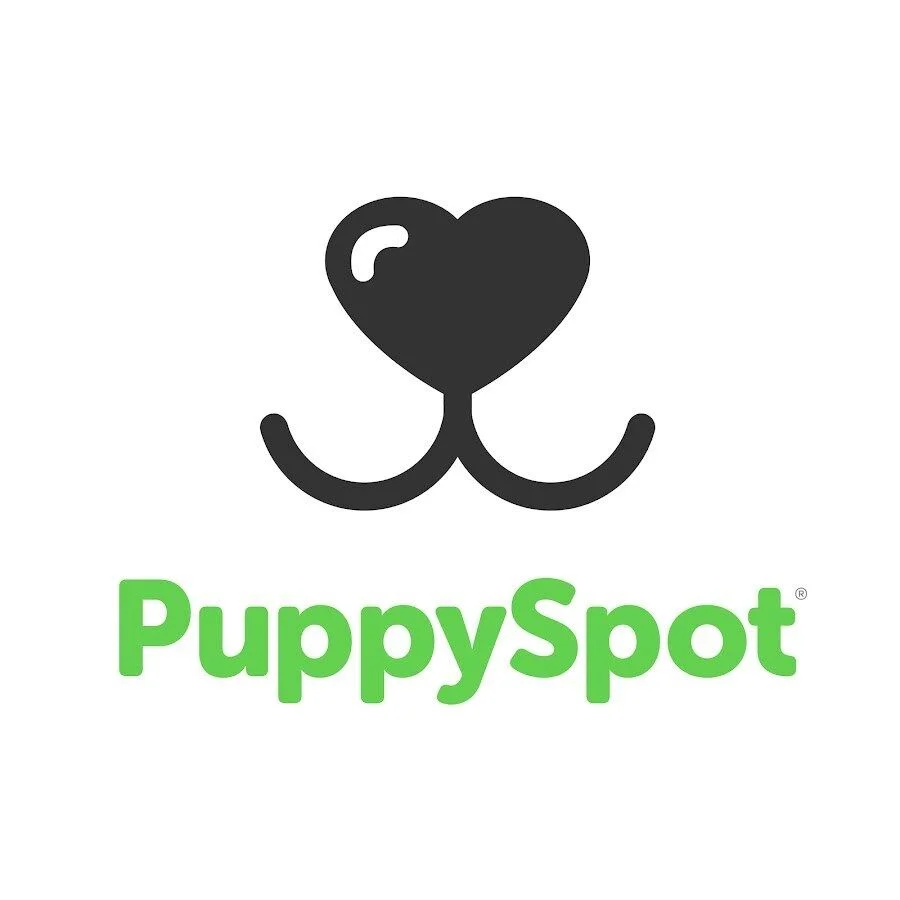 PuppySpot Adoption
PuppySpot is a reputable dog marketplace where you can browse and find compatible puppies right from the comfort of your home. They have placed over 200,000 puppies into homes in the US!
Click through and use the code PUPPY300 for $300 off any puppy adoption.
See Puppies and Save $300
In terms of their appearance, they have a low-shedding and odorless coat that is easy to care for. There are many Cockapoo sizes available, such as Toy, Mini, Medium, and Standard. Furthermore, there are plenty of colors of Cockapoos available from the breeders.
Ultimately, temperament and characteristics mainly depend on the parent dogs used for breeding.
If you are in Pennsylvania and you want to have a Cockapoo, you must buy from trusted and registered breeders. In this post, check out some recommended Cockapoo breeders in the area.
1. AA Ridgewood Kennels/Ridgewood Puppies
AA Ridgewood has been breeding puppies for more than 40 years. The breeder is a USDA-licensed kennel, breeding 66 purebred and mixed puppies. One of their famous breeds is the Cockapoo.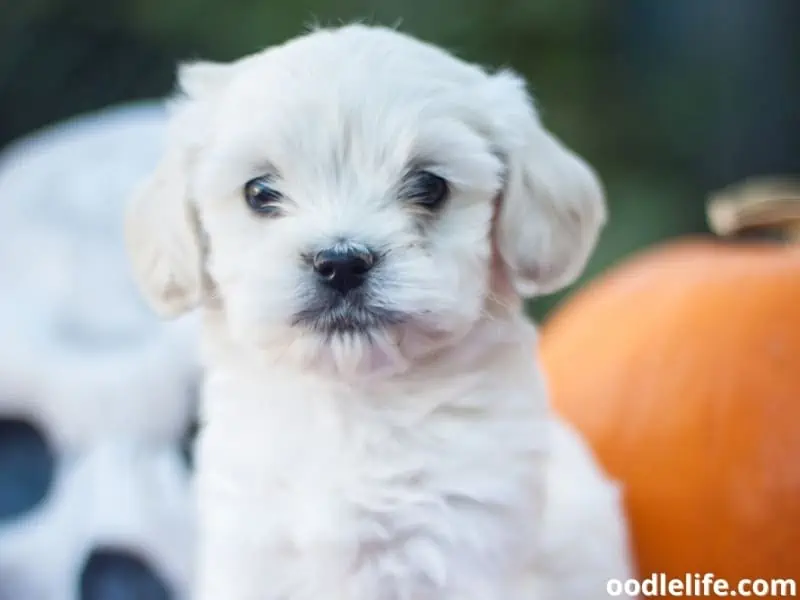 There are 2 branches of Ridgewood puppies in Pennsylvania, one in Shrewsbury and another in Kinzers. They also cater to nearby states.
Their Cockapoo is a mix of Cocker Spaniel and Toy Poodle. The puppies are first-generation mixes, so you get a well-behaved and healthy dog.
When you buy from Ridgewood, your Cockapoo gets a lifetime warranty and complete puppy shots.
Contact Details:
Website: https://www.ridgewoodpuppies.com/
Phone: (610) 873-7045
Email: [email protected]
Location: Kinzers, Pennsylvania
2. Sophie Lou Cockapoos
Sophie Lou is a small Cockapoo breeder from Lancaster, Pennsylvania. They raise the puppies in their home with crate training in their early years. They begin training the puppies when they are 5 weeks old.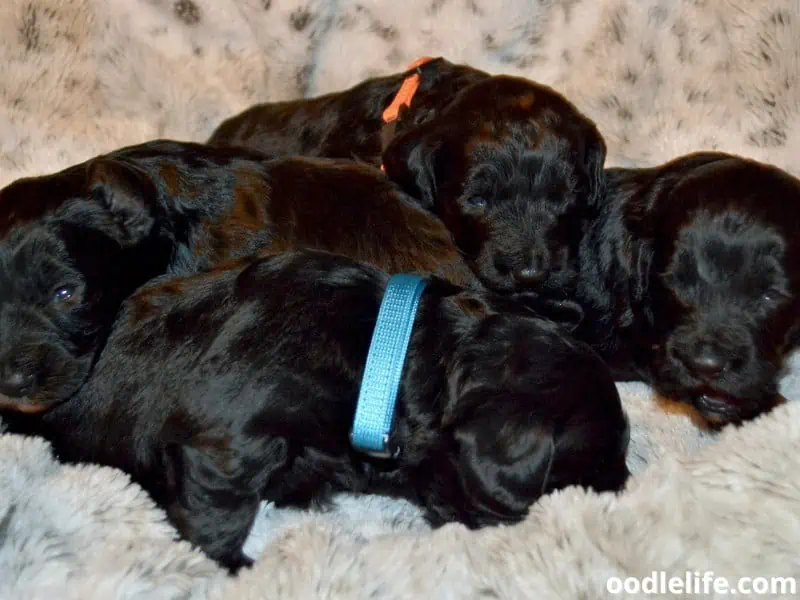 With the proper care from birth to adoption, puppies will be happier in their new homes.
To help you care for the Cockapoo, they can teach you or refer to the tips from their website.
Contact Details:
Website: https://sophieloucockapoos.com/
Instagram: https://www.instagram.com/sophieloucockapoos/
Location: Central Pennsylvania
3. 4 Paws Cockapoos
You can also adopt from 4 Paws Cockapoos in New Castle, Pennsylvania. The breeder has been in the business for more than 20 years.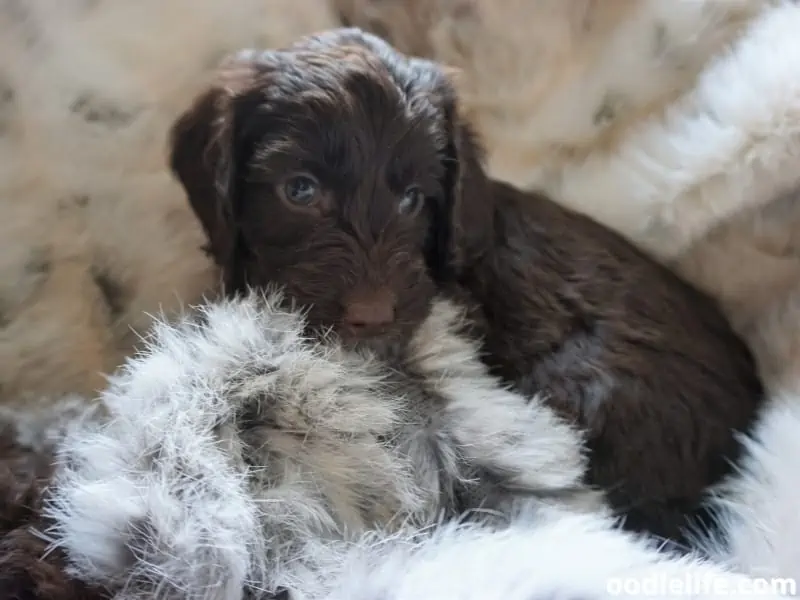 Please contact the breeder for information about their available puppies. You can also enroll on their puppy waiting list to get notified of the puppies. If you want to reserve, you pay a non-refundable $50 deposit.
Once you have the puppy, you also get the starter kit, which includes:
Collar and leash
Food and water bowl
Training book and related papers
Toys
Contact Details:
Website: https://www.4pawscockapoos.com/
Phone: (724) 698-4699
Email: [email protected]
Location: New Castle, Pennsylvania
This highly recommended breeder may not be producing puppies at the moment, reach out to them and let us know if you have any luck!
The breeder is an ACA-registered kennel for mixed-breed puppies. They will not release puppies unless they are 9-10 weeks old. Their Cockapoos are a mix of the Miniature Poodle and Cocker Spaniel.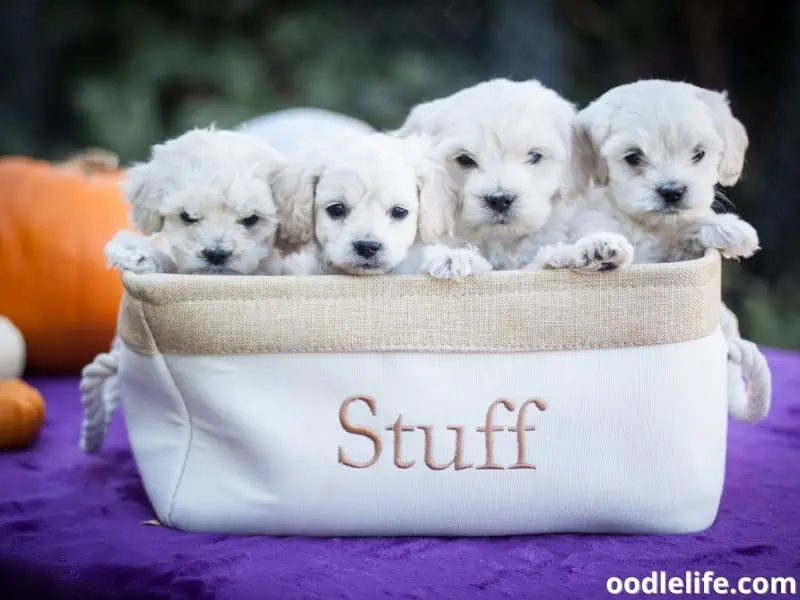 Their puppies cost from $900-950. You can reserve a puppy for $150. When the puppies are ready for release, you will get the following:
Complete paperwork like medical history and guarantee of good health
1-quart bag of puppy kibble
Frozen raw goat's milk for the kibble (16-18 oz)
Contact Details:
Website: https://martinskennel.com/
Phone: (570) 922-1038 or (570) 452-7366 or (570) 922-4470
Email: [email protected]
Location: Millmont, Pennsylvania
5. Forest Ridge Kennels
This family-run kennel has been breeding many quality puppy breeds, including Cockapoos. Private breeders in the area help raise the puppies, treating them like family.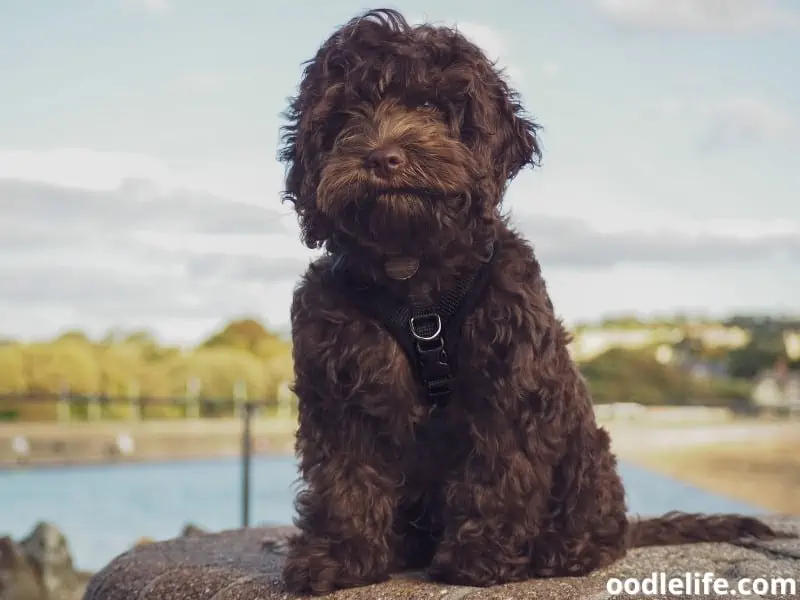 Although there are numerous breeders, Forest Ridge works closely with them to insure no interbreeding and any genetic problem.
All of their puppies get the required shots and vaccines. They also have facilities, such as ventilation, air conditioning, and an outdoor exercise area to provide the best care for the dogs. They help raise healthy, happy, and well-disciplined dogs. 
Contact Details:
Website: http://www.forestridgekennels.net/
Phone: (717) 629-0234 or (717) 442-4259 
Email: [email protected]
Location: Paradise, Pennsylvania
6. Matthew Stoltzfus
Mattew Stoltzfus from Millwood, Pennsylvania, is a professional, 5-star ACA dog breeder and handler. He is known to breed rare and popular dogs and train some for competitions.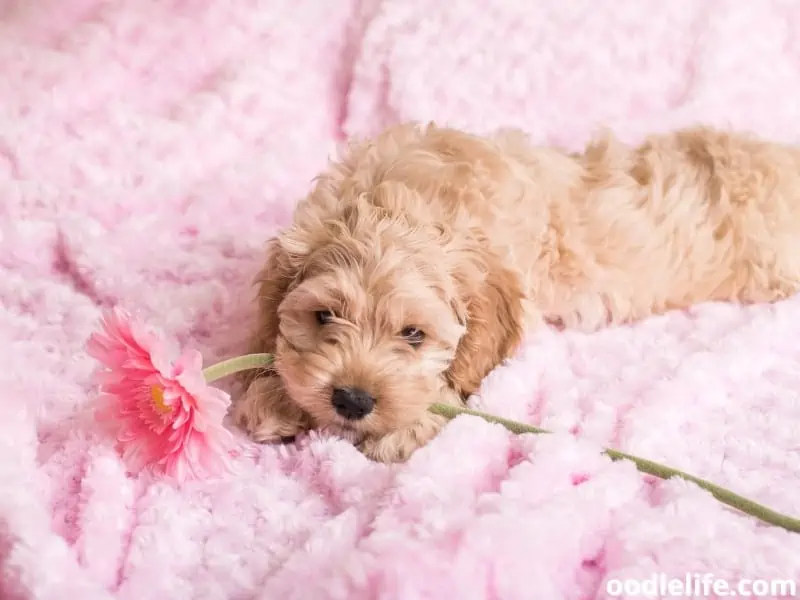 He will provide the highest quality of dogs by upholding breeder ethics. The puppies he raises have a 2-year genetic health guarantee. 
Contact Details:
Website:https://www.greenfieldpuppies.com/dog-breeders/matthew-stoltzfus/
Phone: (717) 442-4753
Email: [email protected]
Location: Gap, Pennsylvania
7. Cooper Family Cockapoos
This breeder raises Cockapoos like a family. They believe that even with the best bloodline, dogs should get the proper care, training, and nutrition.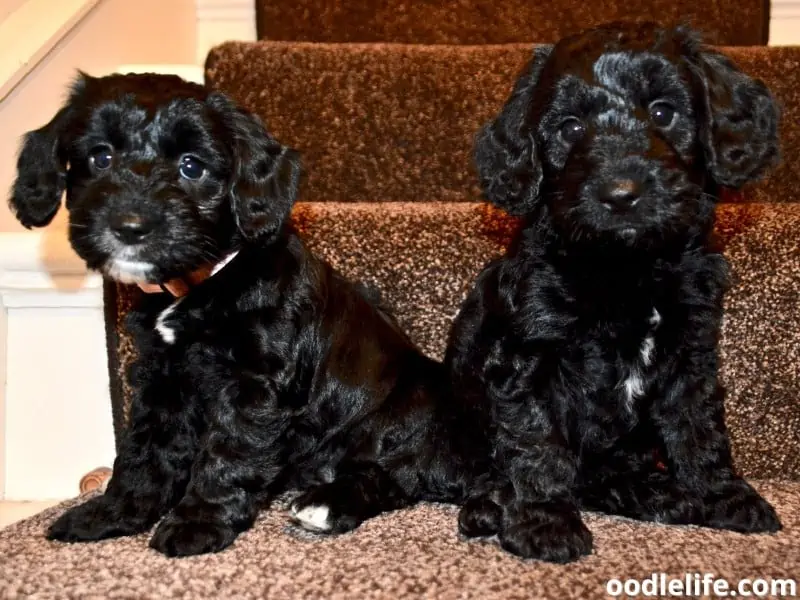 The dogs experience different home environments and get basic dog training at 7 weeks. They make sure that the puppies socialize well and exposure to various stimuli.
The Cooper family also gives the puppies a raw food diet and transition to dry food.
After eight weeks, the puppies are ready for release. 
Contact Details:
Website: https://cooperfamilycockapoos.com/
Phone: (717) 723-2448
Email: [email protected]
Location: Ephrata, Pennsylvania
8. Country Lane Paws
Another family-led puppy breeder is Country Lane Paws. The breeder is a state-licensed kennel compliant with the American Kennel Club.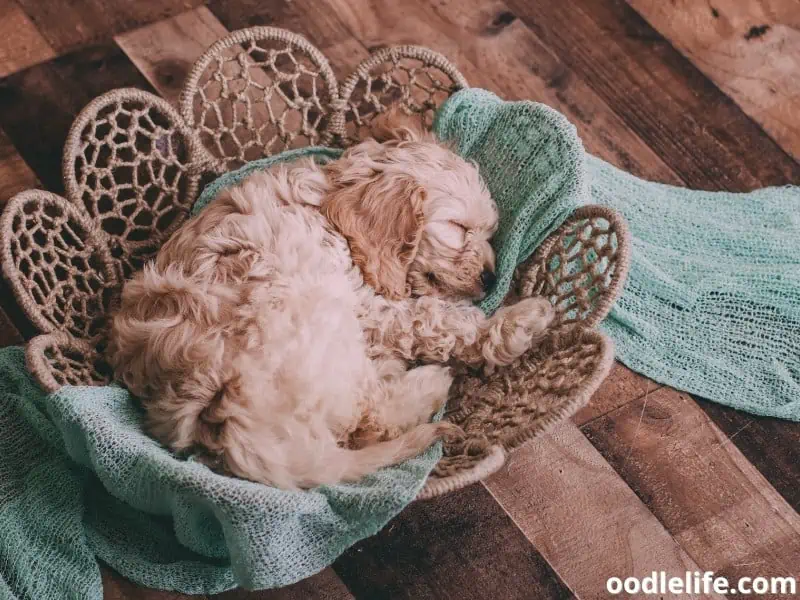 The health of their puppies is their main priority. A licensed veterinarian regularly inspects the dogs. Also, the puppies have a Paw Prints genetics test and complete vaccinations for optimal health.
Sign up for their newsletter and text updates for information when a new litter is on its way. 
Contact Details:
Website: https://countrylanepaws.com/
Phone: (570) 412-5264
Email: [email protected]
Location: Millmont, Pennsylvania
9. Luna's Lil Stars
Luna's Lil Stars is a home-based Cockapoo breeder in Carlisle, Pennsylvania. Their Cockapoos undergo crate and home training for 8 weeks before they stay in their new home.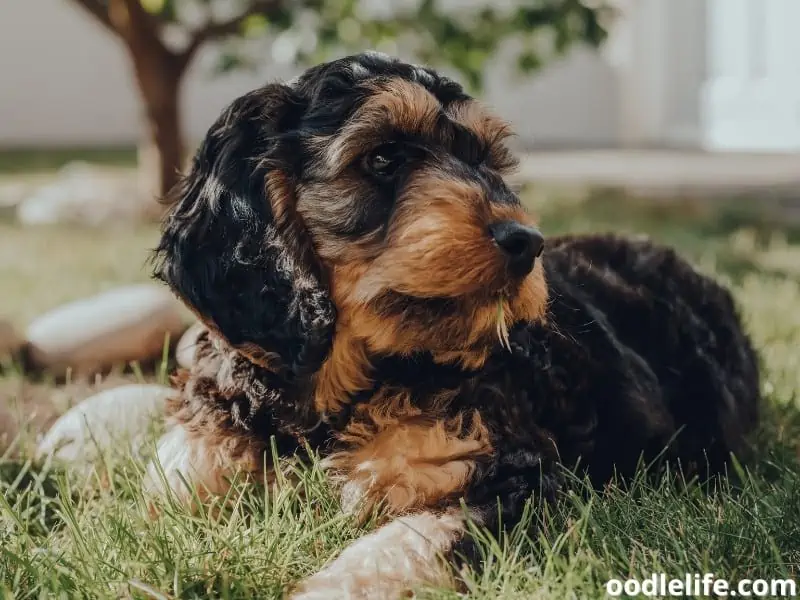 The puppies are in-demand, so you need to apply for their form to get a slot on their waiting list.
Once you have your Cockapoo, you can join Baxter & Bella's online puppy school. By joining, you can access online lessons, videos, and other materials for the successful growth of your puppies.
Contact Details:
Website: https://lunaslilstars.com/
Email: [email protected]
Location: Carlisle, Pennsylvania
Tips When Searching For A Cockapoo Breeder
The search for a breeder requires thorough background checks and inspections. Your goal is to have a high-quality Cockapoo, so you must be careful about finding a trusted breeder.
When choosing the Cockapoo breeder, you can follow some tips below:
Check accreditations and licenses from recognized Cockapoo organizations.
Visit the breeder's place to check the environment where the puppies stay. Look at where they sleep, the mother, and other facilities available. The place must be clean and livable for the puppies.
Ask the breeders your questions personally. Inquire about the dogs' diet, attitudes, and favorite activities and toys.
Check if the dogs' paperwork is complete and legitimate. Request if they have health testing certificates for the puppies.
You can also conduct your research on the Internet if the breeders are not puppy mills. Refer to The Humane Society's 101 puppy mill list.
Read reviews about the breeders. If you have friends who bought a Cockapoo from a breeder, you can also ask them about their experience.
Take some time doing your research and observations to get the Cockapoo that your family will love and fit into your lifestyle.
Final Thoughts
With various breeders in Pennsylvania, you must thoroughly check their backgrounds to avoid dealing with puppy mills. Check for any breeder accreditations. From the mentioned breeders, you can assure of getting high-quality Cockapoos that match your family's needs.
If you want a Cockapoo as soon as possible, check out the listings and make some reservations to get the puppy that you want. Cockapoos are in-demand and the breeders are only a few.
When you get your Cockapoo, give it the best care, so it can stay with you for many years.