7 Best Cockapoo Breeders in Texas (2023)
Shedding is a deal breaker for allergy sufferers when searching for a dog. Even if your symptoms aren't severe, having a dog with a high shedding propensity might aggravate them. That's why the Cockapoo's non-shedding coat renders them a favorite for many people.
Furthermore, they are intelligent, friendly, and easy to train. If you resort that a Cockapoo would be an excellent addition to your family, you'll first want to locate a trustworthy breeder.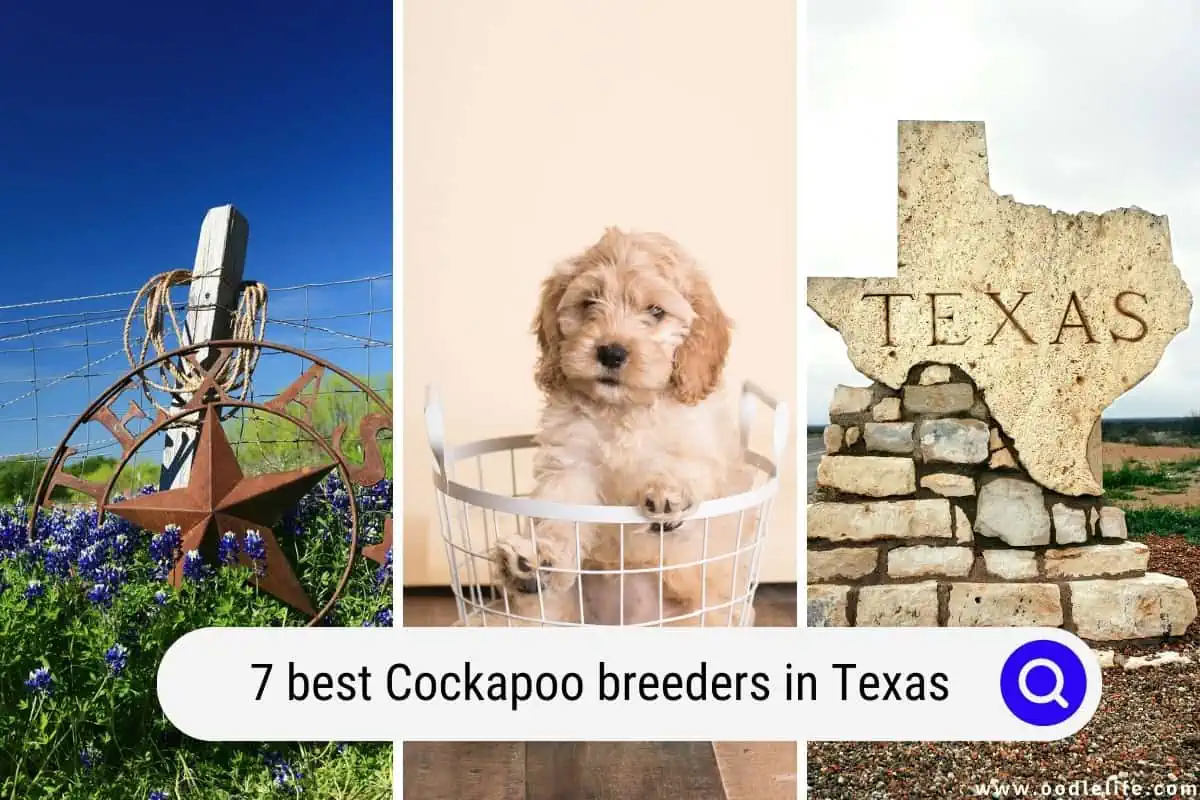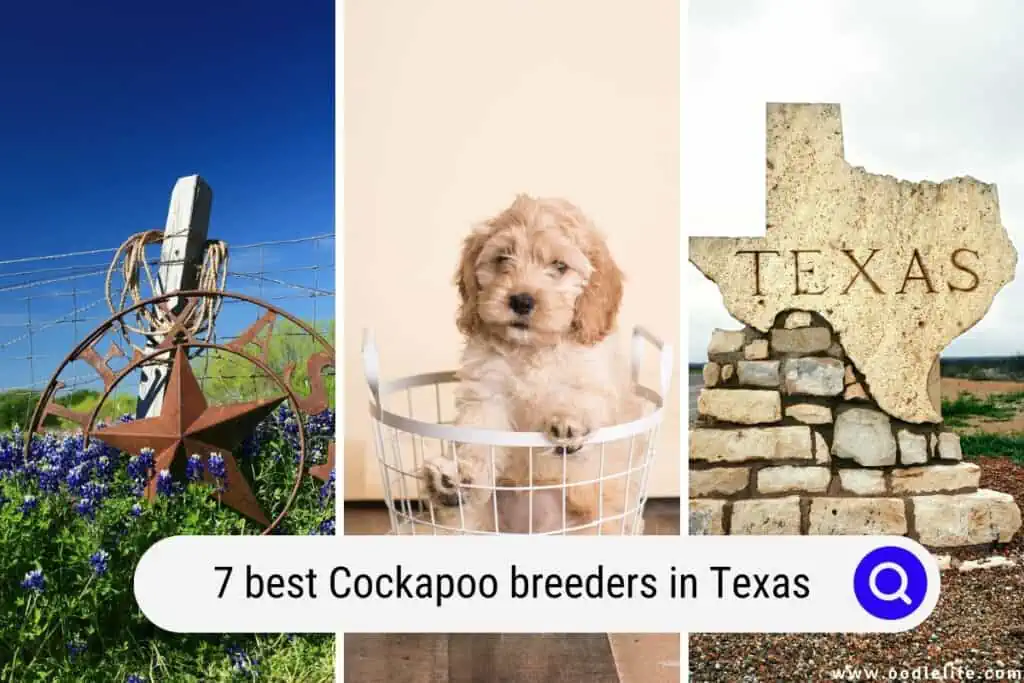 $300 2023 Discount!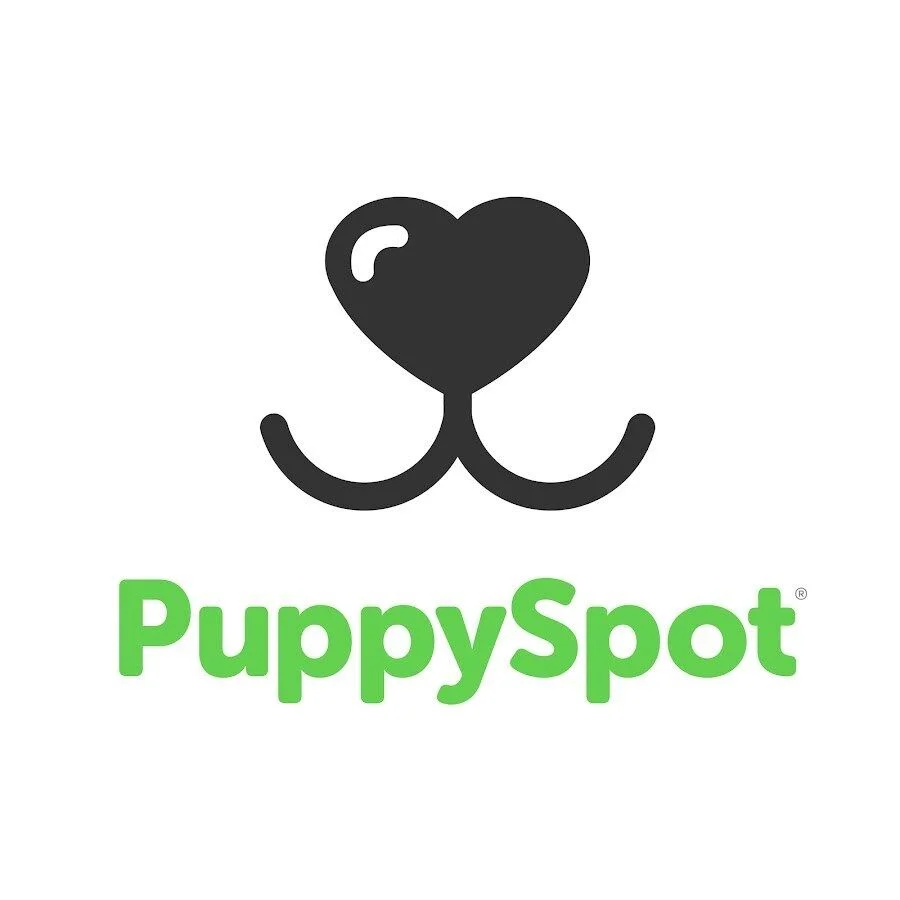 PuppySpot Adoption
PuppySpot is a reputable dog marketplace where you can browse and find compatible puppies right from the comfort of your home. They have placed over 200,000 puppies into homes in the US!
Click through and use the code PUPPY300 for $300 off any puppy adoption.
See Puppies and Save $300
If you are looking for a Cockapoo, we've compiled a list of 7 of the best Cockapoo breeders in Texas.
1. Pokagon Cockapoos
The breeder is known for producing high-quality Cockapoos by strongly emphasizing their well-being and disposition. They mainly specialize in producing F1 Cockapoos. Pokagon Cockapoos also rarely deal in multi-generational Cockapoo puppies.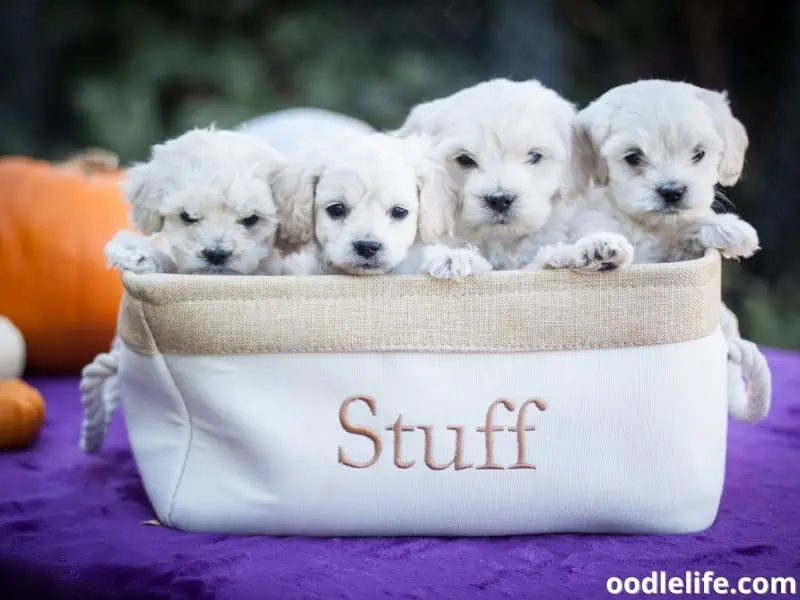 Every puppy is given purposeful socialization and training from when they're young to prepare them for adoption into new homes. Puppies have their vaccinations up to date and undergo examinations by licensed veterinarians to guarantee their health.
Each puppy comes with a one-year health guarantee. Besides the standard Cockapoo, the breeder also produces second-generation Cockapoos. You should contact them beforehand to secure a space on their waiting list since they don't have litter throughout.
Contact Details:
Website: https://www.pokagoncockapoos.com/
Phone: (936) 572-0708
Email: [email protected]
Location: Shelbyville, Texas
This highly recommended breeder may not be producing puppies at the moment, reach out to them and let us know if you have any luck!
2. Southern Star Puppies
Southern Star Puppies nurture their puppies in a family-setting atmosphere. The puppies are socialized with humans and other pets from birth to ensure they're comfortable in novel settings.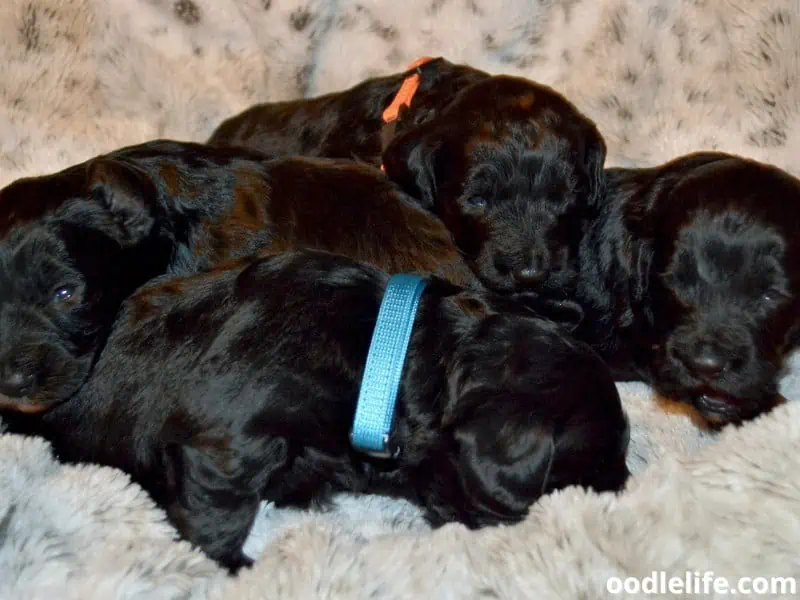 All their puppies come from healthy, AKC, and CKC-registered breeding parents, so you know you're getting the best. They're vet-checked and immunized before they enter your loving home.
They back their puppies with a health guarantee and allow you to select the puppy that best suits your lifestyle. There is a waiting list for anyone looking to acquire a Cockapoo puppy.
In addition, Southern Star Puppies believe in making ethical connections, being transparent with potential owners, and disclosing illegal practices. Due to overwhelming demand, they may temporarily stop taking new applications, so check their waiting list status before applying.
Contact Details:
Website: https://southernstarpuppies.com/
Phone: (903) 910-7719
Email: [email protected]
Location: Eustace, Texas
3. Sugarbear Cockapoos
Sugarbear Cockapoos aim at producing healthy F1, F1B, and F2 Cockapoo puppies. They give all their puppies early socialization by exposing them to people and animals. Thus, by the time they put each puppy for sale, they have undergone adequate preparation for a new environment.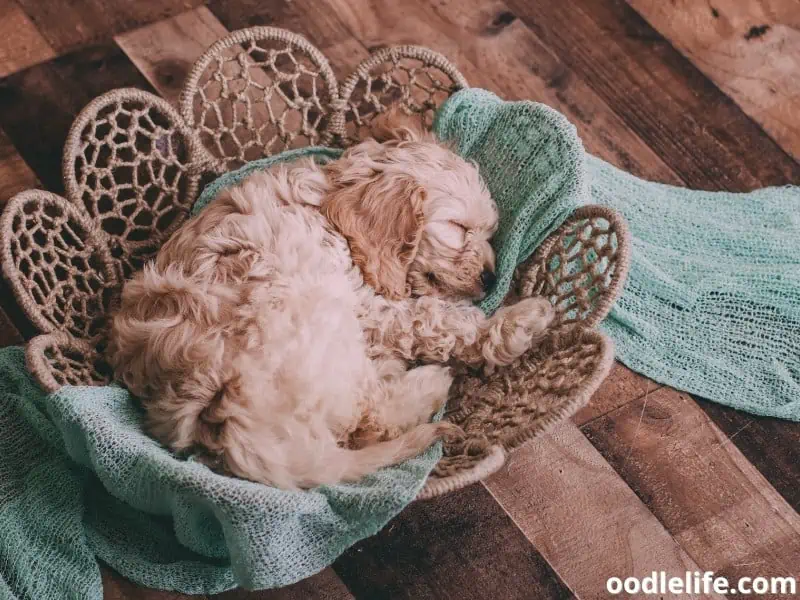 In addition, their puppies come in many colors, including red and chocolate.
They nurture their puppies with love and care since they regard the two as essential things every animal deserves. You may find it difficult to trust a breeder when seeking to buy a puppy. That's because some of them disregard ethical breeding standards.
Nevertheless, Sugarbear Cockapoos offers a 100% assurance of conformation to the industry's best practices.
Although their waiting list fills up rapidly, you can still sign up for it. You may also view their scheduled litter list for information on impending availability. You're free to choose a puppy that appeals to you the most, each with a unique name.
Sugarbear Cockapoos provide all their puppies with veterinary care, immunizations, and obedience training. Each puppy from the facility comes with a one-year health guarantee.
Contact Details:
Website: http://sugarbearcockapoos.com/
Phone: (817) 692-2690
Email: [email protected]
Location: Pledger, Texas
4. Lonestar Cockapoos
The breeder's goal is to produce the ideal, hypoallergenic family dogs. Their breeding parents are registered by the American Kennel Club (AKC). They undergo routine genetic testing to rule out the possibility of passing any hereditary conditions to the puppies.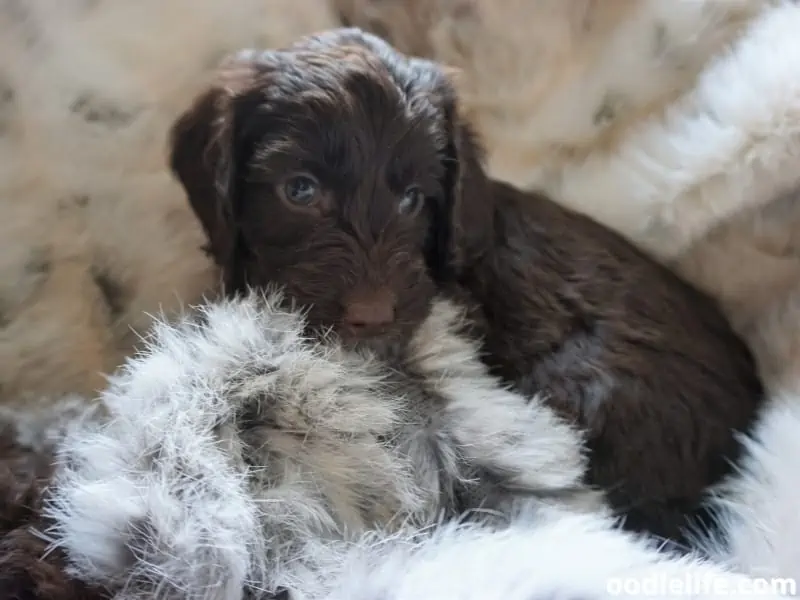 Remember that all puppies come with docked tails and their dewclaws removed. Thus, if you would like your puppy to have intact parts, inform them. Each puppy is ready for their new home once they've been vet-checked, dewormed, and vaccinated.
The breeder keeps all the puppies in a family house, so you can expect them to be friendly, playful, and full of the typical puppy antics when you bring them home. They start training the puppies at a young age to help establish acceptable behavior and encourage healthy growth.
At Lonestar Cockapoos, each puppy receives extensive socialization through exposure to humans, sights, sounds, and other pets. You need to complete and submit an application form to reserve a puppy. You can search their website for available dogs and inquire about future availability.
Contact Details:
Website: https://lonestarcockapoos.com/
Phone: (254) 485-3973
Email: [email protected]
Location: Stephenville, Texas
5. Cedar Ranch Cockapoos
The family-run breeding facility is committed to helping individuals comprehend that a designer breed is about more than just good looks. Cedar Ranch Cockapoos nurture their puppies in a home setting with adequate playing room.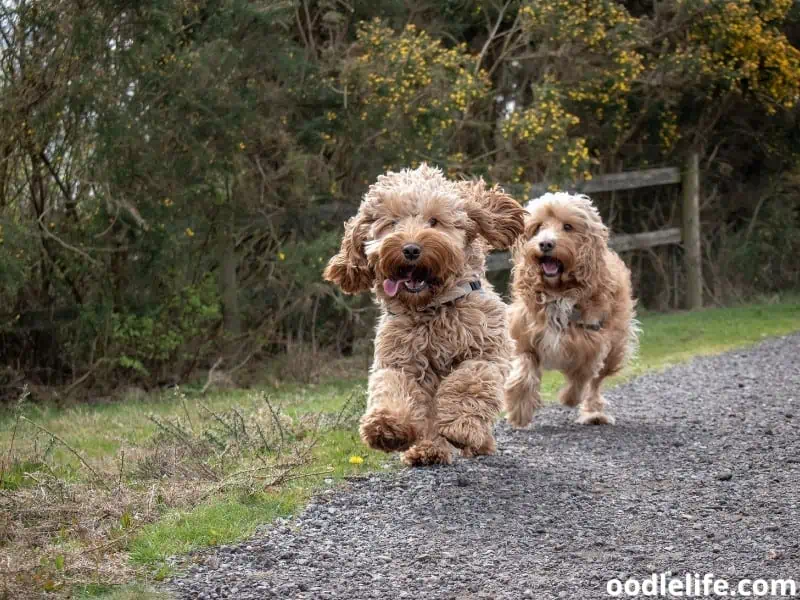 All their breeding parents come from healthy lineages and are subjected to thorough screening to ensure they don't have any hereditary disorders. A veterinarian examines each puppy before receiving their initial vaccinations and deworming. They allow their puppies to interact with humans and other pets, facilitating a smooth transition to new environments.
If you opt for Cedar Ranch Cockapoos, your puppy will receive a two-year health guarantee. The breeder also offers a transition pack to help your puppy adjust to its new environment. The package includes the dog food they feed their puppies in the facility.
Their customers have nothing but positive things to say about them. It's common for first-time purchasers to have a lot of questions. The breeder will provide full and accurate information regarding the puppies' diet, exercise, socialization, and training.
Contact Details:
Website: https://www.cedarranchdoodles.com/
Phone: (254) 651-8756
Email: [email protected]
Location: Waco, Texas
6. Bowman Ridge Cockapoos
Bowman Ridge Cockapoos raises their Cockapoo puppies in a loving environment. They produce puppies in different colors such as blue roan, black and white, and many more. In addition, the breeder conducts health and genetic testing following ethical breeding principles.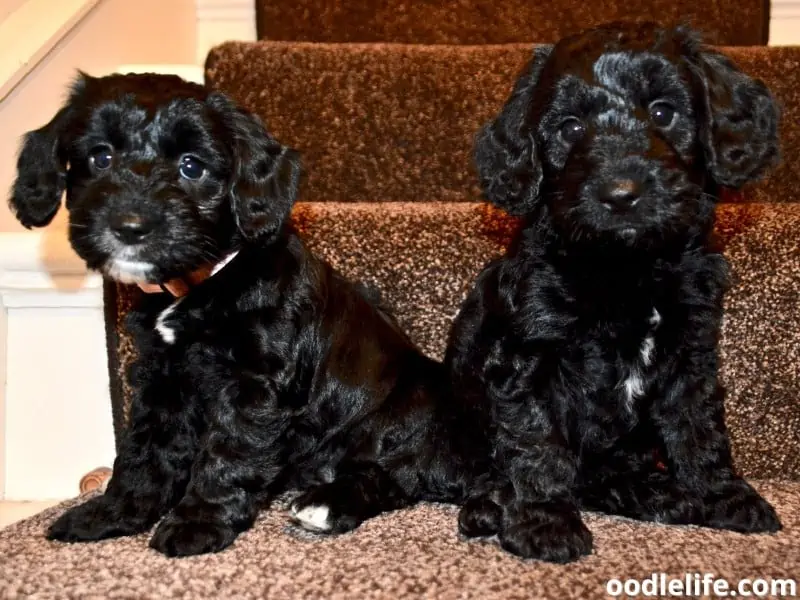 All their breeding parents are screened for common genetic disorders, while the puppies have a health guarantee. Furthermore, they've been officially certified as a top-notch Cockapoo breeder in Texas by the Good Dog.
Bowman Ridge Cockapoos is an in-home breeder, meaning that they raise the puppies in a loving and nurturing environment within the breeder's house. They ensure each puppy is well-adjusted to their environment and has had enough experience interacting with humans and other animals.
The breeder also initiates dog door training, so the puppies can learn to use the bathroom. Each puppy in the facility must pass through crate training.
Contact Details:
Website: Bowman Ridge Cockapoos
Phone: (254) 485-9141
Email: [email protected]
Location: Stephenville, Texas
7. Elgin Cockapoos
As one of the best Cockapoo breeders in Texas, Elgin focuses more on its puppies' well-being and comfort. Their breeding parents must pass a stringent health screening and rigorous selection processes to guarantee that they produce healthy Cockapoo litters.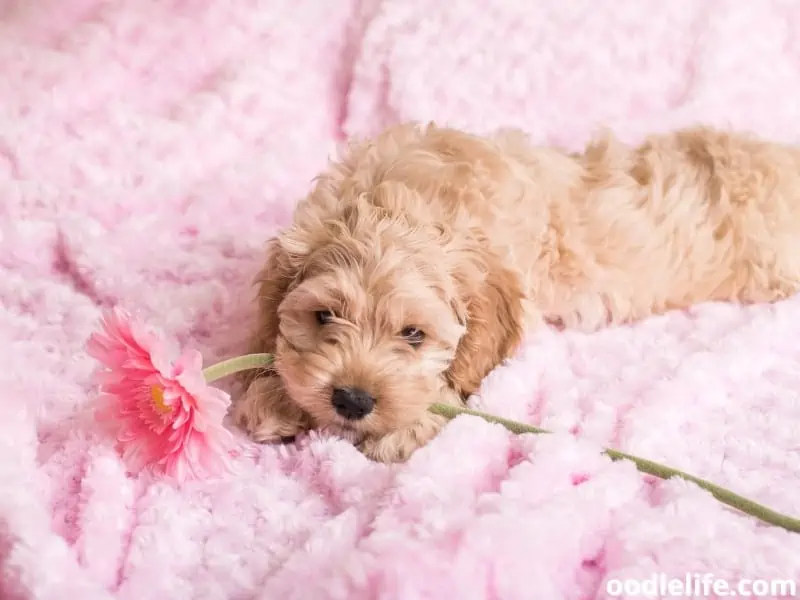 Elgin Cockapoos raise their puppies in a caring and nurturing environment. The breeder gives each puppy a perfect chance for socialization and training, allowing them to adjust perfectly to new environments and situations.
They also give puppies routine vet care and vaccinations. In addition, the breeder offers continuous support and counseling to Cockapoo dog owners.
If you're worried about genetic diseases, you may rest easy knowing that your new pet will come with a 2-year health warrant. They have a very tight acquisition procedure. All prospective owners must undergo a lengthy application process to ensure the safety of the puppies, the owners, and the business.
To apply, you'll need to contact them via email or phone. They also have social media accounts, such as Facebook and Instagram, which are perfect entry points for learning more about them.
Contact Details:
Website: https://www.elgincockapoos.com/
Email: [email protected]
Location: Elgin, Texas
Final Thoughts
The Cockapoo has to be among the most wonderful hybrids ever. They're sociable, friendly, and lively. Because of their manageable size, they're ideal for people who reside in smaller spaces.
It would be best if you always asked a potential breeder about the health testing procedures they use since it's among the essential components of ethical breeding.
By performing comprehensive health screening, breeders can select the healthiest parents for their litter. Reputable breeders will offer genetic health assurances for their products as well. These guarantees cover any potentially fatal hereditary disorders for the first year of ownership.
We hope our list of the best Cockapoo breeders in Texas will help you make the right choice.