Actually Good Dog-Friendly Beaches NYC (2023) New York
There are several dog-friendly beaches to explore in New York City where you and your furry friend can enjoy quality time under the sun. New Yorkers look to go to the beaches to flee from all the rush and hustle of the busy metropolis, and residents can unwind and ease off their tensions in the ocean.
New York City and surrounding area beaches offer a terrific choice if getting to Long Island or the dog-friendly lakes seems impossible. One must indulge in the beach at least once during the summer. You should also consider bringing your dog if you're thinking about unwinding under the sun.
Running around a body of water can boost their mood and helps maintain their overall mental health.
If you're looking for dog-friendly beaches in NYC, check out our list of the eight most accommodating beaches to take your pup for a day in the sun.
8 Dog-Friendly Beaches in New York
The following list of dog-friendly beaches is an informative guide; be sure to check local signage for rules and regulations:
1. Larchmont Dog Beach
Larchmont Dog Beach is a little-known treasure in the city of New York. The Larchmont Dog Beach caters to the enjoyment needs of your pup. Here, our pet pals can run around and swim.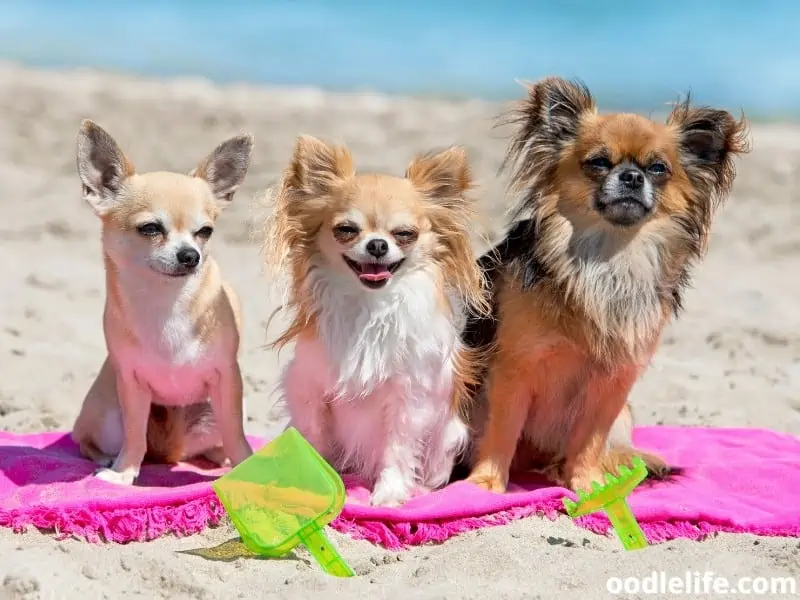 There is a first-come, first-served basis in the parking lot, and you might need to arrive ahead of time to secure a good spot.
Bringing your children to Larchmont Dog Beach is a good idea if they love animals and pets. Larchmont Beach has plenty of room for dogs to run around but only when the tide is low. The beach can become very congested when the tide is high.
Dog owners do not have to worry about letting their puppies run free because the area is well-protected, so it would be challenging for their canines to go to the street.
Location: 118 Park Ave, Larchmont, New York 10538
2. Gerritsen Beach
Gerritsen Beach is near Floyd Bennett Field in New York City. Local pet enthusiasts usually visit this area to give their pets some off-leash exercise and fun. Indulge in the fine sand while soaking up the wonderful green nature as your puppy splashes around.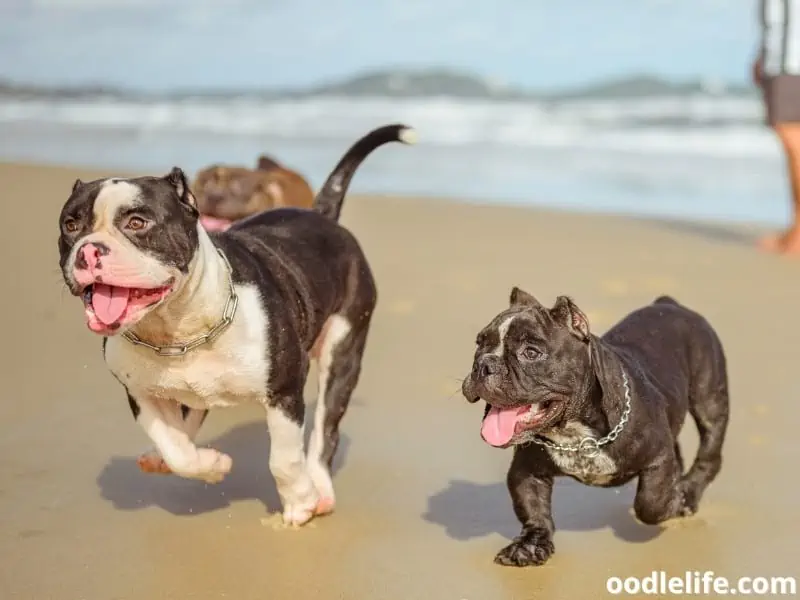 Although the beach could be tidier, it gets the job done. Gerritsen Beach is fair enough for people with reasonable standards.
Location: 3078 Gerritsen Ave, Brooklyn, New York, USA
3. Francis Lewis Park
Francis Lewis Park is the ideal location for swimming and sightseeing. They offer stunning views of the Whitestone Bridge, and dogs are free to romp on the sand, climb the rocks, and swim as much as they like. The waves are calming, but visitors should be cautious because sea levels sometimes fluctuate.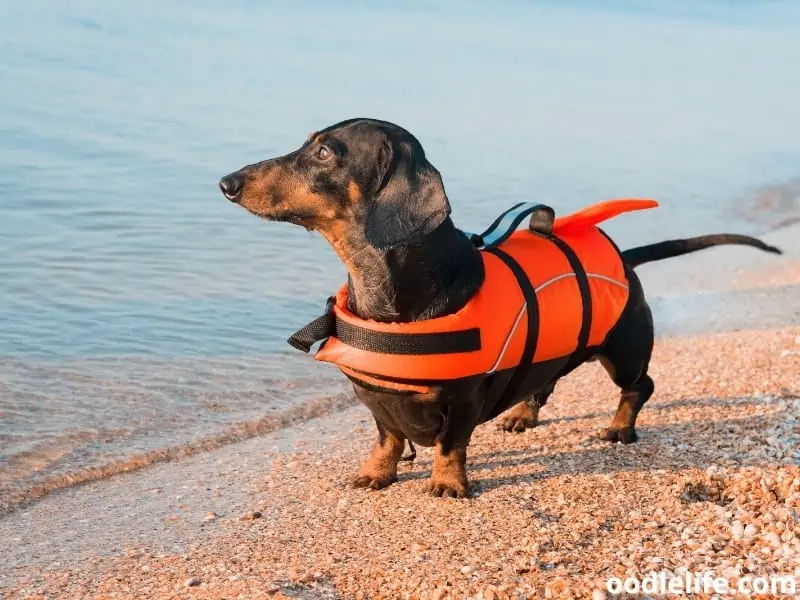 Make it a habit to check the tide before taking the trip.
Dog owners should close the gate when entering while asking other beachgoers to do the same. Closing the gates allows your dog to play off-leash without running from the area. Francis Lewis Park does not require beaches but carrying an extra leash is a good idea.
Location: 3rd Ave, College Point, New York 11356
4. Crescent Beach Park
Staten Island's Crescent Beach Park is considered a hidden gem among the locals of New York because of its private placement. Crescent Beach Park is an off-leash dog area that permits them to run about, play, and get their paws wet. The said area is pure nature which brings tranquility to the travelers.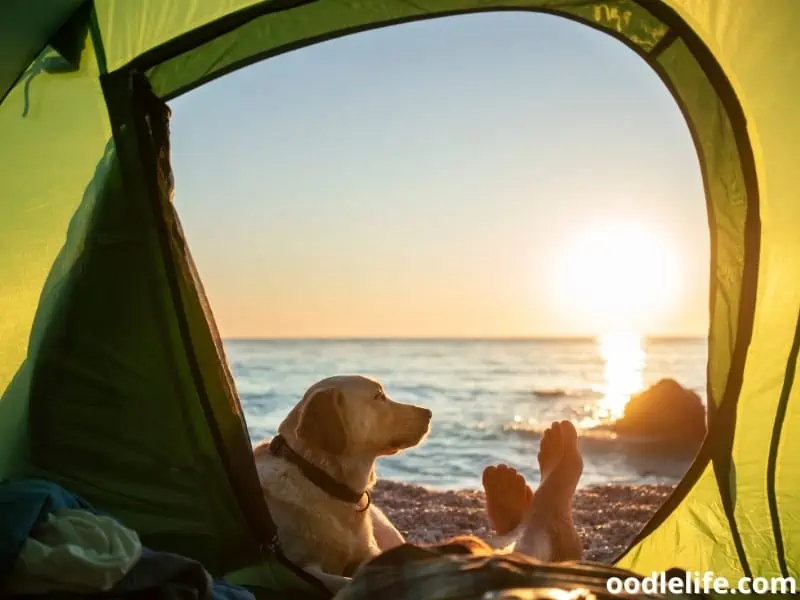 Locating the park can be quite effortful, and you can get there by simply following the paved route.
Of course, leashed dogs are welcome at the nearby park and beach too! Take a stroll down the beach while you let your dogs put their paws in the chilly waters. The orange sun setting over Great Kills Harbor, with docked sailboats as its silhouette, is pretty astonishing.
Fishermen go around the harbor at dawn and sunset; many even travel with dogs on their boats!
Location: 366 Tennyson Dr, Staten Island, New York 10312
5. Orchard Beach
Bronx's Orchard Beach is a well-liked destination considering that it is the only beach in the area. Orchard beach was entitled "The Riviera of New York" when it initially opened way back 1930s.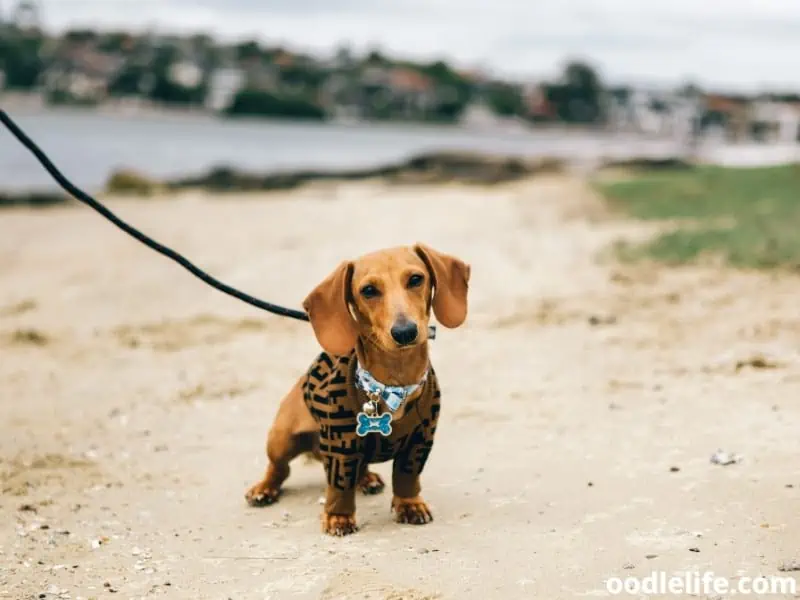 Dogs are allowed, but they must always be on a leash and away from the beach. Orchard beach is a great place where your dog can exercise while you enjoy the stunning view that it offers. The area is pretty worth it despite its designated rules and regulations to follow.
On-site washrooms and showers are widely accessible to the public.
Location: Park Dr, Bronx, New York 10465
6. Plumb Beach (Gateway National Recreation Area)
This stretch of beach in Brooklyn is horseshoe crab heaven. Conveniently located off the Belt Parkway and near Sheepshead Bay, this stretch of shore is just outside the city and a quick trip by car or mass transportation. If you're looking for a stretch of beach for a quiet, relaxing afternoon with your pup, check out Plumb Beach (sometimes called Plum Beach).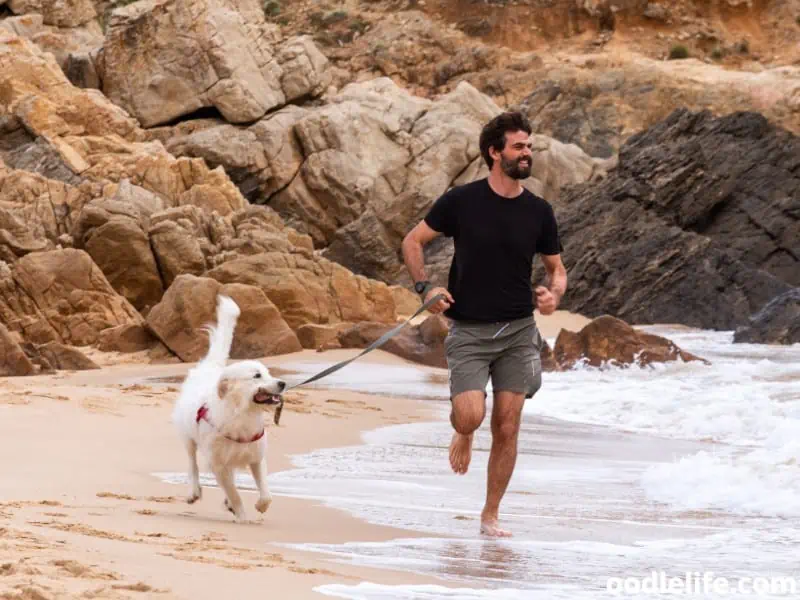 NYC Parks helps manage Plumb Beach, and it has a parking lot (easily accessible from the eastbound side of the Belt Parkway), rest area, restroom facilities, and even a kayak launch for water activities. This stretch of sandy shore is a popular spot for windsurfing and kiteboarding for its calm waters and strong winds.
In terms of your pup, dogs and pets must remain on a leash but are welcome year-round from sunrise to sunset.
Location: Belt Parkway, Brooklyn, NY 11228
7. Louis Valentino Junior Park
Louis Valentino Junior Park Beach is a fantastic spot in Brooklyn for your water-loving dog to go swimming! This charming little park in Red Hook features a wide dog swimming area. The majestic beach sits right below Louis Valentino Junior Park's pier.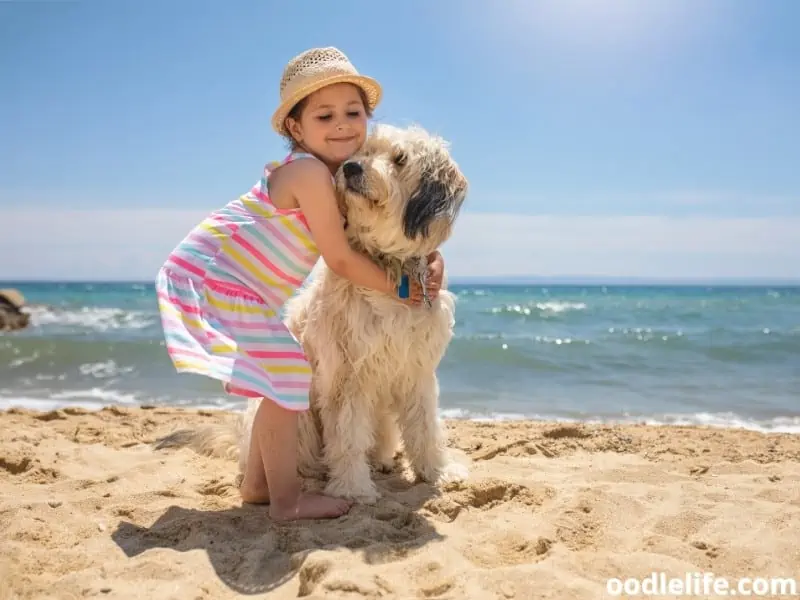 This sandy beach serves as a kayaking and canoe launching area, where locals frequently bring their dogs to frolic in the water.
The chilly stream of the Buttermilk Channel will be perfect for your dog to splash around and swim in. Some canines can even swim up to 30 feet offshore! Your dogs might want to stay on the shore if they do not know how to swim because the waves can get rather large at this beach.
The park lacks a shower facility. It would be best if dog owners carry an extra towel to dry your dog off after a good swim. Bring water and some trash bags with you as well. Louis Valentino Park likes to keep their surroundings neat and tidy.
The management advises visitors to keep the park clean at all times.
Location: Ferris St and Coffey St, Brooklyn, New York 11231
8. Manhattan Beach
Originally meant to be a private vacation location for the wealthy, Manhattan Beach is a quiet sandy stretch at Brooklyn's southern end featuring playgrounds, a dog run, sporting fields, and free parking in the lot.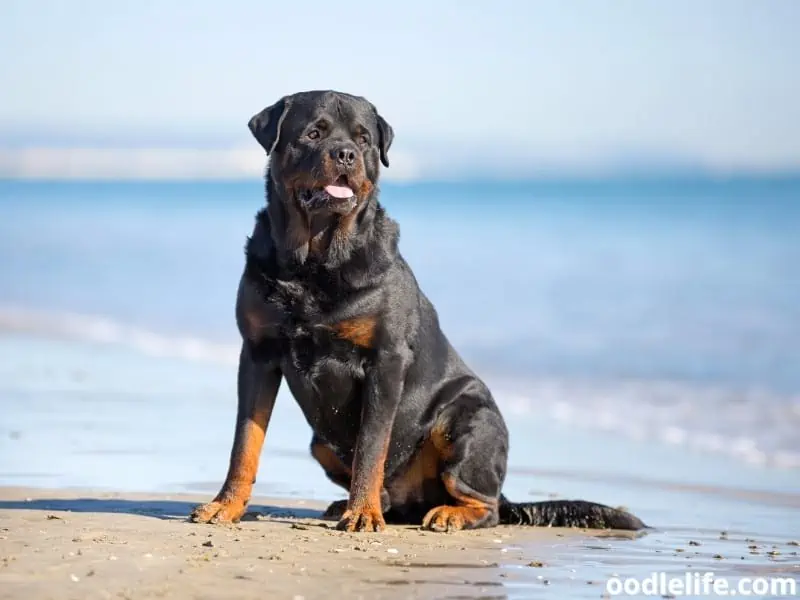 Off-leash dogs are permitted on the boardwalk from 7 A.M. to 9 A.M. and from 9 P.M. until the park closes. Your pup can also join you in the sand between October and May (off-season), but he is always welcome in the dog run to play and exercise unleashed during park hours and peak season.
Location: Oriental Blvd, Brooklyn, NY 11235
Have you found the perfect beach to take your dog? If so, we'd love to hear about it!