Earthbath Dog Shampoo Review (2023)
When considering hygiene products for your dog, you want to ensure that they not only clean but also relieve them. One of the ways that you can increase their health is by giving them frequent baths.
Unfortunately, bath time is never fun for dogs, but it doesn't mean that the results of the hygiene products have to bring them discomfort. Luckily, there are bath products that strive to relieve and soothe your furry friend.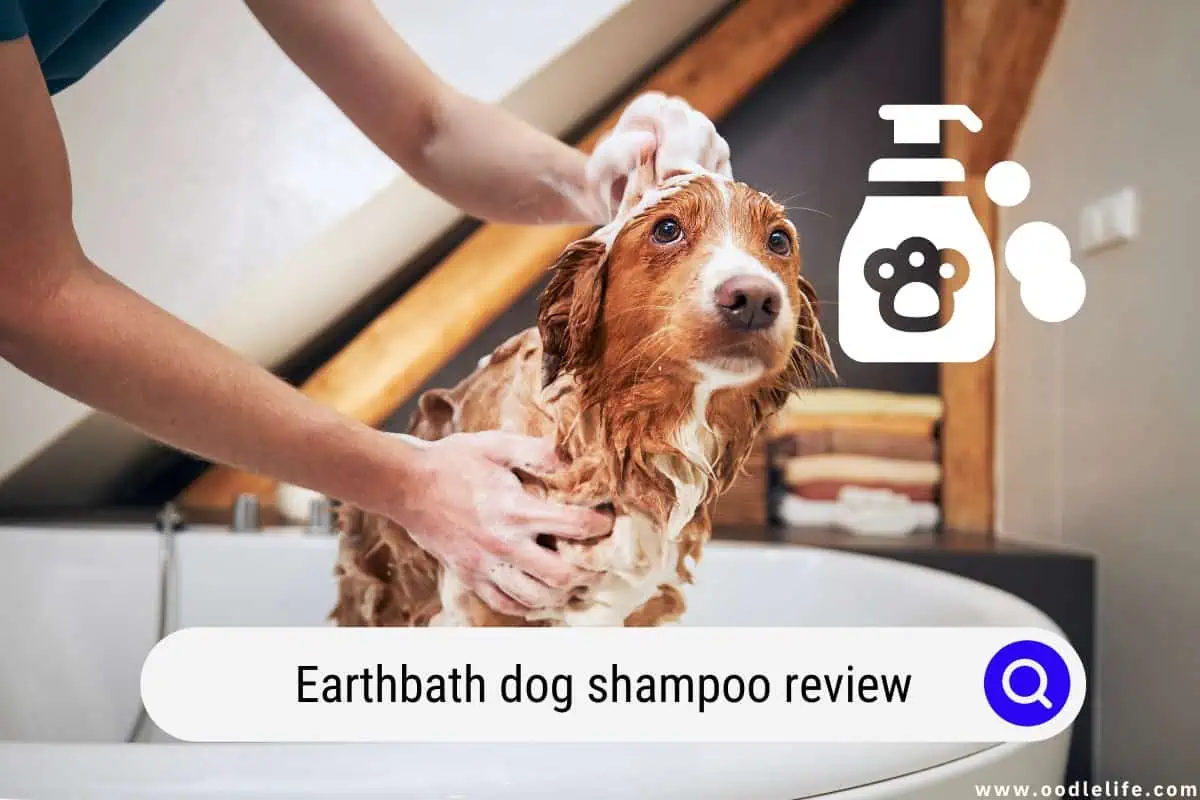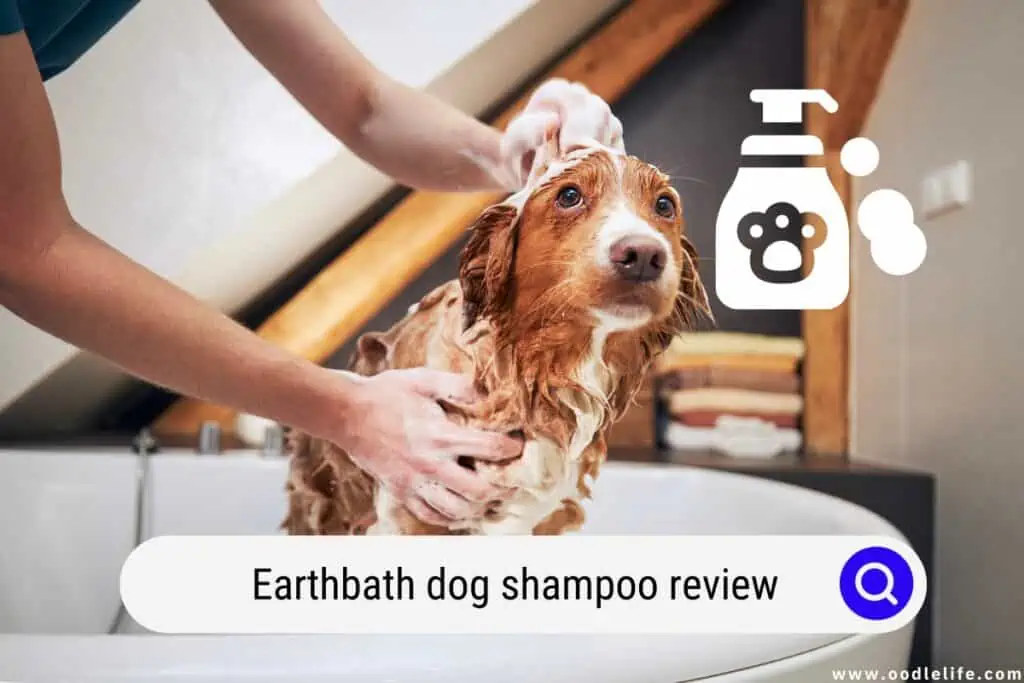 Earthbath products specialize in moisturizing and relieving your dog's coat and skin while also enhancing their hygiene. This way, it's better for your dog, keeping them healthy and clean. Here, we will review the Earthbath Dog Shampoo and our tips before considering purchasing this product for your dog.
Earthbath Oatmeal & Aloe Pet Shampoo - Vanilla & Almond, Itchy & Dry Skin Relief, Soap-Free, Good for Dogs & Cats, 100% Biodegradable & Cruelty Free - Give Your Pet that Heavenly S...
ADDRESS DRY, ITCHY, AND FLAKY SKIN - Colloidal Oatmeal and Organic Aloe Vera help combat skin irritation, promote healing, and re-moisturize sensitive, dry skin
BRILLIANTLY CLEAN & SOFT - This luxurious shampoo is soap free and pH-balanced to clean and deodorize safely and thoroughly, leaving your pet's coat and skin plush and smelling better than ever before
SAFETY FIRST - Our Oatmeal & Aloe, Vanilla & Almond Shampoo will not wash off topical flea applications. Safe for all animals over 6 weeks old
KNOW WHAT YOU'RE GETTING - What goes into our products is just as important as what doesn't. This product contains no soap, gluten, DEA, parabens, synthetic dyes, sulfates, or phthalates, and is...
100% MONEY BACK GUARANTEE - We are so sure you will love this product that we will refund your money if you are not satisfied for any reason. You have nothing to lose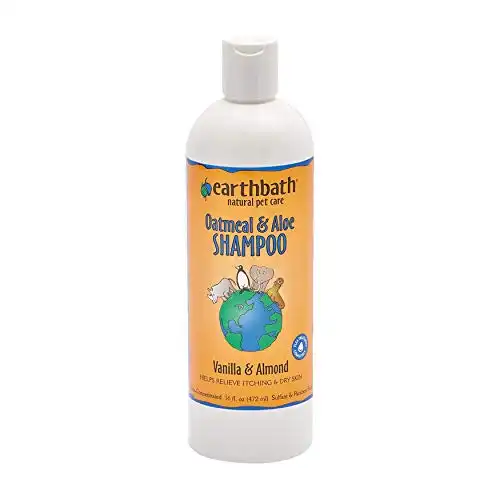 We earn a commission if you make a purchase, at no additional cost to you.
What to Consider Before Purchasing Dog Shampoo?
Before you consider purchasing Earthbath or any type of dog shampoo, you have to take into account various factors to ensure that your dog is safe. Here, we will review our top five tips when looking for dog shampoo.
Does Your Dog have Allergies and Sensitivities?
One of the crucial factors to consider when purchasing dog shampoo is to think about your dog's health issues. When you're thinking about buying a shampoo, look at the ingredients for any potential allergens that might stir up when applied. There are also hypoallergenic alternatives to choose from.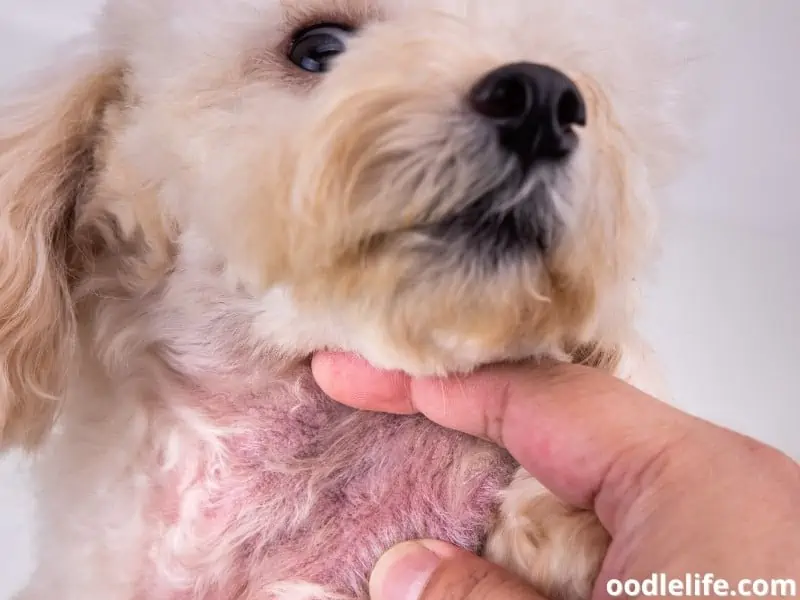 Is it Versatile?
Having a versatile dog shampoo isn't so much a requirement as it is efficient to incorporate into your dog's hygiene routine. Some dog hygiene products have a 2-in-1 shampoo and conditioner, so you don't have to buy more just to clean your dog. Another vital factor to note is that it is ideal for all dog breeds or formulated for a specific handful of them.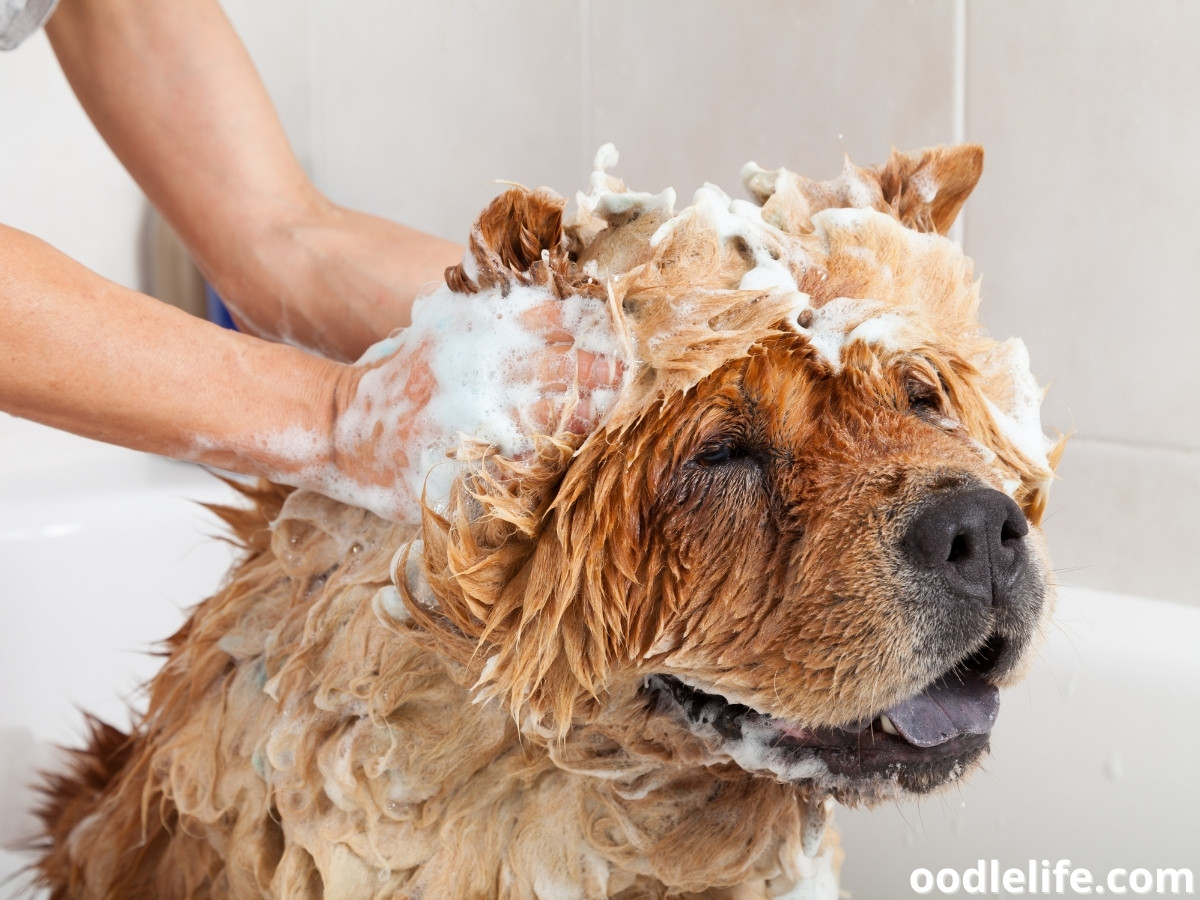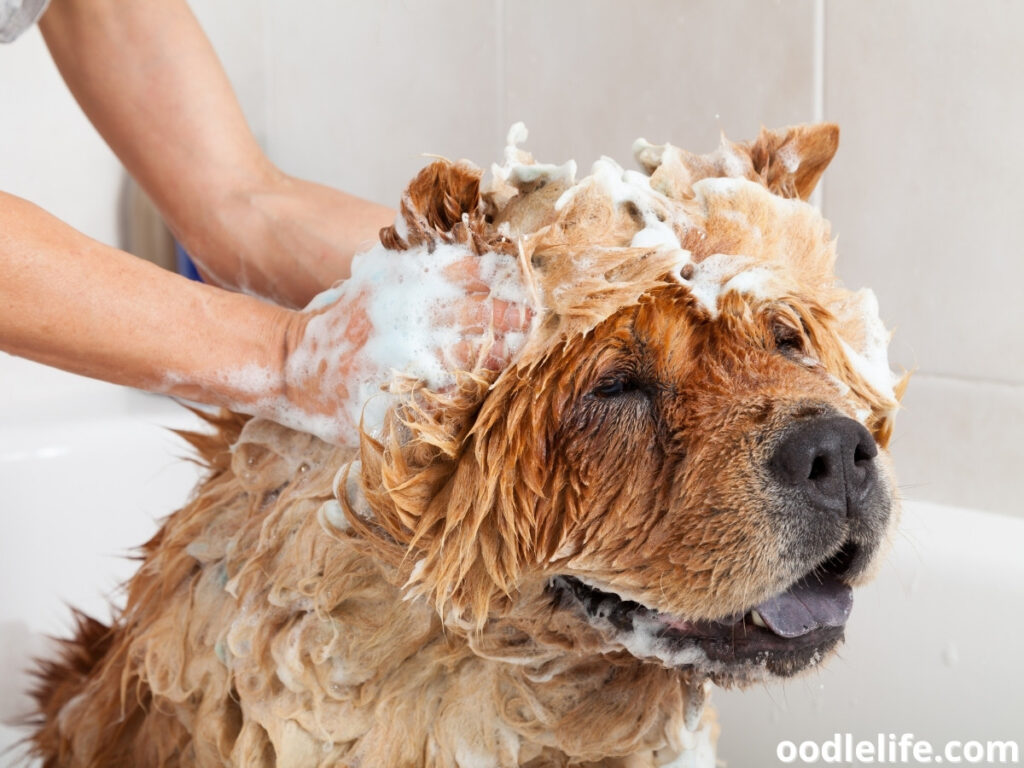 What Ingredients Do They Use for Their Product?
Checking the ingredients can be in relation to ensuring that it doesn't include potential allergens that might be harmful to your dog. Though aside from this factor, there are some elements that can be beneficial for your dog. Several examples of this would be aloe vera, oatmeal, coconut, and more.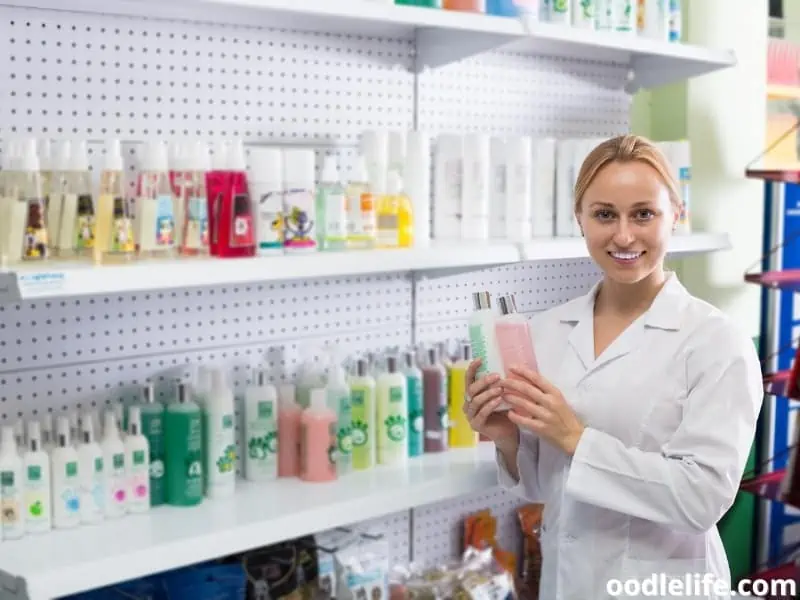 What Are the Types of Dog Shampoo?
Now there are a variety of dog shampoos to choose from for your dog. As previously mentioned, versatility is a recommended factor to consider, but there are different types.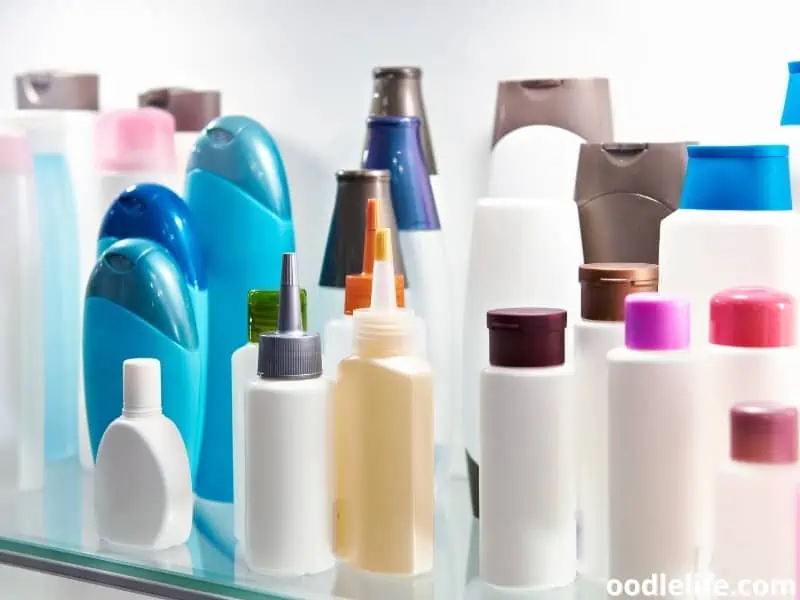 Some of those include the following:
Hypoallergenic
2-in-1 Shampoo and Conditioner
For Itchy and Sensitive Skin
Puppy Formulated Shampoo
Coat Color Enhancing
What Is Your Dog's Skin or Fur Coat Type?
Sometimes you have to determine the type of shampoo you purchase based on your dog's skin or fur coat type. For instance, if your dog is prone to itchy, flaky skin, you might want to purchase a shampoo that helps to relieve that. For fur coat types, we recommend researching if specific shampoos are ideal for all kinds.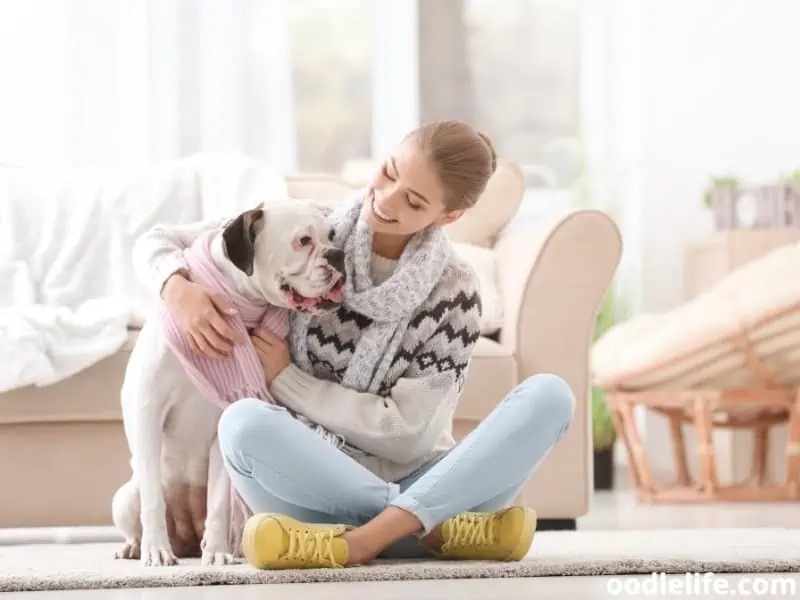 What to Know about Earthbath Dog Shampoo?
Earthbath Dog Shampoo is one of the options to choose from if your dog has issues with irritated skin. Aside from enhancing their fur coat, it's made with natural ingredients such as colloidal oatmeal and aloe vera, which is beneficial for the skin. Here, we will review its advantages and disadvantages.
What Are the Advantages of Using Earthbath Dog Shampoo?
There is an assortment of advantages to using Earthbath Shampoo for your dog. One of the advantages of using this product is that its devoid of harmful elements such as sulfates, parabens, and gluten. Another beneficial factor is that it's also soap-free, so if your dog's skin is sensitive, you don't have to worry about them having an allergic reaction.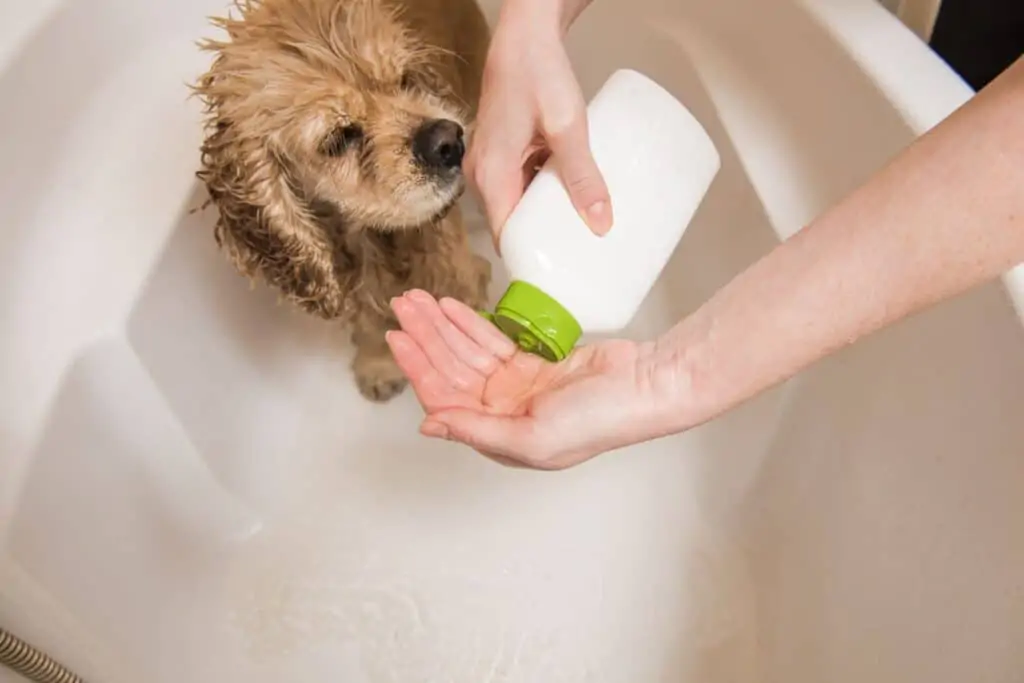 What Are the Disadvantages of Using Earthbath Dog Shampoo?
There are only a couple of disadvantages that come with using this dog shampoo. Some customers have found that the shampoo scent isn't as potent as it states on the bottle. Another factor customers note is that it can cause squeaky clean fur.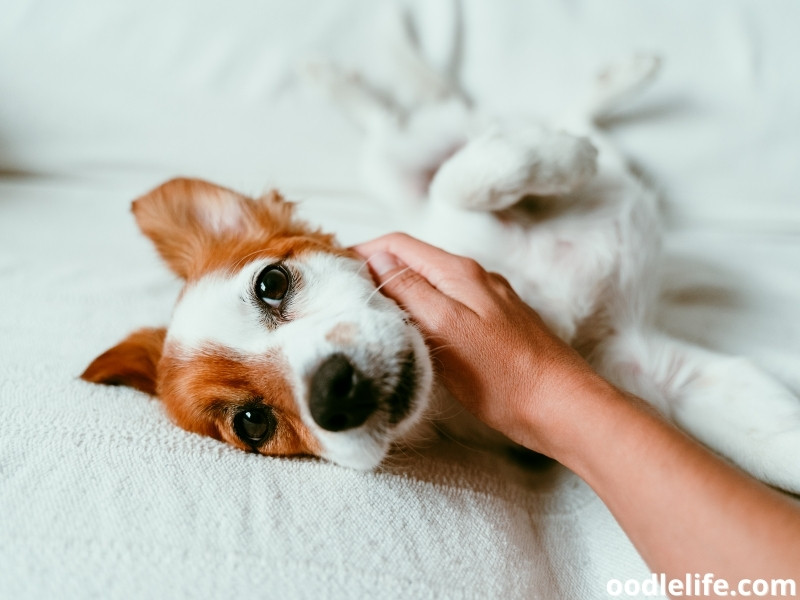 Frequently Asked Questions
Are you still curious whether Earthbath Dog Shampoo is the right fit for your furry friend? Here, we will review frequently asked questions about this product.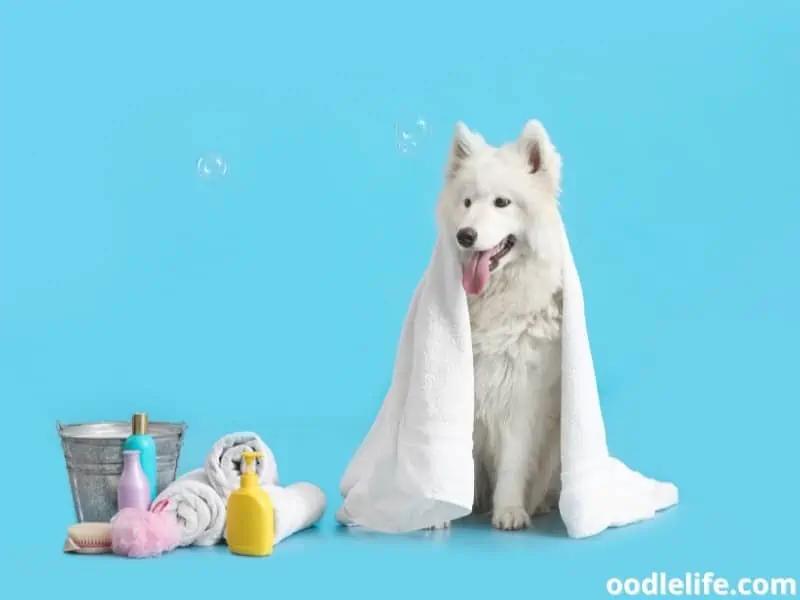 Is Earthbath dog shampoo safe for my dog?
Yes! Earthbath Dog Shampoo is safe for your dog as its natural ingredients help to relieve and soothe their itchy, dry skin.
Is Earthbath dog shampoo good for all breeds?
Earthbath Dog Shampoo is, fortunately, safe for all breeds. Its gentle solution is also formulated for six-week-old puppies.
Can you use Earthbath shampoo frequently?
Though the default duration of how frequently you should use your shampoo is every month, it all depends on where your dog lives. If your dog is prone to getting messy or you live in a polluted area, every 15 days or so is sufficient.
What if my dog tries to consume the shampoo?
Fortunately, it's harmless if your dog tries to lick the shampoo. Though, it's essential to note to try and prevent them from ingesting it as it's not meant to be consumed.
Does Earthbath shampoo get rid of fleas?
Earthbath Shampoo doesn't get rid of fleas as it only specializes in preventing dry, itchy skin. However, if your dog does take flea or tick medication, it won't remove it when applied.
Final Thoughts
Earthbath Dog Shampoo is a reasonably cheap dog shampoo, which is definitely a bang for your buck as it comes in a 16-ounce bottle.
So, to review, Earthbath Dog Shampoo specializes in moisturizing and relieving inflamed, itchy skin. Another beneficial factor that it provides is that it's soap-free, so you don't have to worry about any other detergents irritating your dog's skin.
Another advantage of purchasing Earthbath Shampoo for your dog is that it's made with only natural ingredients such as aloe vera and oatmeal. Fortunately, its shampoo solution isn't made with elements such as gluten, parabens, synthetic dyes, or sulfates.
All in all, it's an all-natural based solution for protecting your dog's skin and maintaining their coat. We hope you enjoyed reading this article!