Best Dog Shampoo For Shedding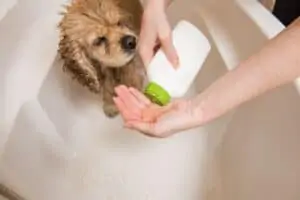 If your furry friend sheds regularly, you will understand the experience of finding dog hair all over your clothes and furniture.
The lint roller has probably become your second best friend after your shedding pooch.
One reason why your pup may be shedding so much is down to their bathing routine. The amount your dog sheds can depend on the type of shampoo you use and how often you bathe them.
There is no need to worry though as it is completely normal for dogs to shed their fur and some shed far more than others.
Your dog's coat is continuously growing and renewing with shredding being a part of this cycle. Old, dead hairs get shed to make room for new growth. It's happening right now with your hair but on a much smaller scale.
Regular grooming is vital in keeping your dog's shedding to a minimum and using the right shampoo for this will help minimize the process.
Thankfully, there are many shedding shampoos on the market that will leave your dog's coat stronger and looking its best ever.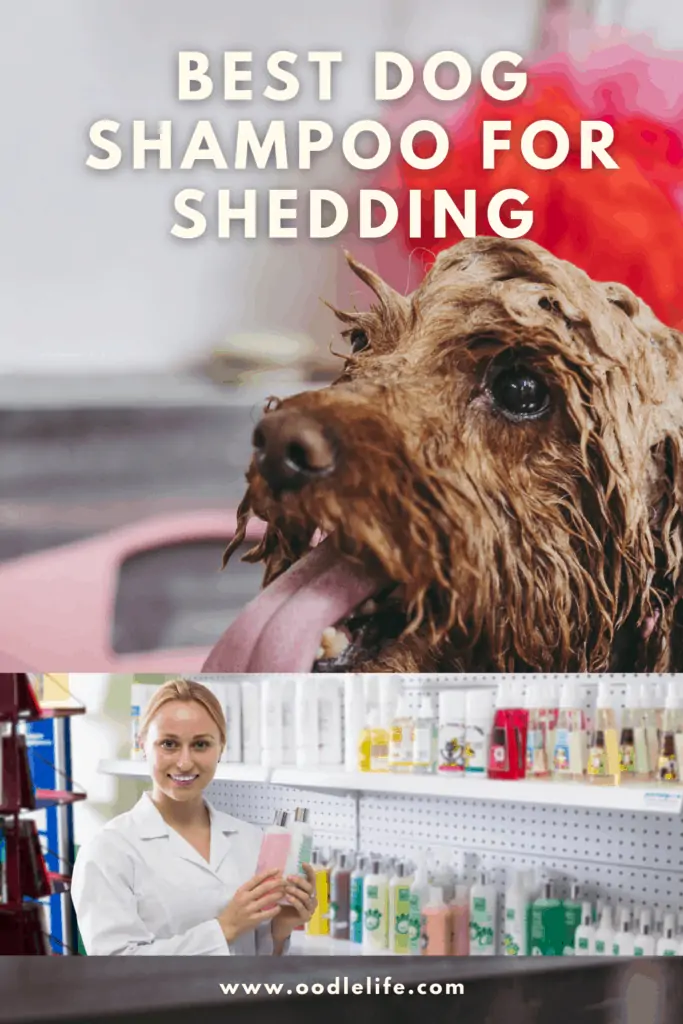 With so many shampoos on the market, it can be difficult to pick the right one for your furry hound.
This is why we have delved into the world of dog shampoos for shedding and come up with the best 5 on the market today so you can sit back, relax, and decide which one is the right choice for your dog.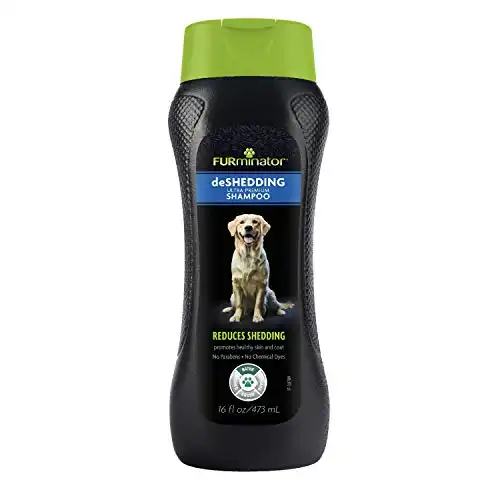 For an effective de-shedding dog shampoo at an affordable price, the FURminator deShedding Ultra Premium Dog Shampoo is one of the best on the market.
Aside from being produced by one of the best named companies in the dog grooming industry, this shampoo is enriched with Omega 3 and Omega 6 fatty acids which help protect your dog's delicate coat.
This ultra premium dog shampoo comes in either a good-sized 16-ounce or 1-gallon bottle so you will have more than enough to last months. Keeping your dog's coat healthy and shiny is vital.
This shampoo does just that by containing calendula, vitamin E, and papaya leaf extract to support your dog's coat growth. Simply apply to your pooch and leave on for 5-10 minutes before rinsing.
Pros:
Limits the amount of shedding – Many customers have noticed considerably less shedding in their dog's coats, especially when combining it with a regular brushing routine
Removes excess hair during bath time – Leaves less mess to clean up around the house afterward
Results in only 10 minutes – A short bath (which most dogs prefer) will leave your pooch's coat soft, protected, and healthy
Cons:
Not the mildest shampoo – May not be suitable for dogs with sensitive skin
FURminator deShedding Ultra Premium Dog Shampoo, 16-Ounce
Packaging may vary. Furminator deShedding Ultra Premium Shampoo
Works to reduce shedding
Promotes healthy skin and coat
Enriched with Omega 3 and 6 Fatty Acids, Calendula Extract, and Papaya Leaf Extract
Use monthly as part of the Furminator at-home professional grooming regiment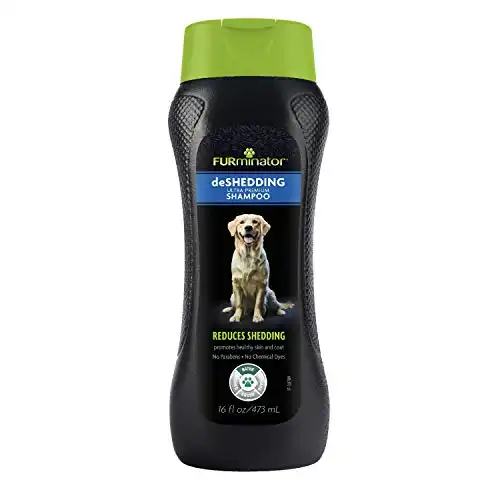 We earn a commission if you make a purchase, at no additional cost to you.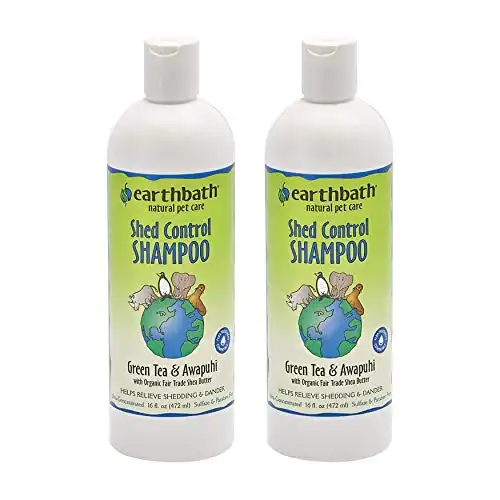 If your pooch has sensitive, dry skin, then the Earthbath Green Tea & Awapuhi Pet Shed Control Shampoo may be the right choice for you.
This dog shampoo is completely natural and is PH-balanced as well as soap-free to not irritate your pet's skin.
Enriched with soothing moisturizers such as shea butter and aloe vera, you will be safe in the knowledge that your dog's coat and skin will be getting some of the best treatment.
Excessive shedding is a problem with many dogs and Earthbath Green Tea & Awapuhi shampoo is designed specifically to control excess shedding.
It also works to repair dry and flaky skin by replenishing natural nutrients in the skin, leaving them feeling comfortable and smelling fresh.
Pros:
All-natural formula – Maximizes moisturization to nourish and detoxify your dog's skin and coat
Safe for all animals over 6 weeks old – Controls excessive shedding, dander, and associated allergens so your pet feels more comfortable and less hair and dander is left around your house
Animal cruelty-free – Contains no spa, gluten, DEA, synthetic dyes, sulfates, and phthalates for environmentally and animal friendly results
Cons:
Poor packaging – Some customers have reported that the item arrives damaged due to poor packaging
Earthbath Green Tea & Awapuhi Pet Shed Control Shampoo - Helps Relieve Shedding & Dander, Aloe Vera, Shea Butter, Good for Dogs & Cats - Nourish & Detoxify Skin and Coat - 16 fl. oz, P...
POTENT FORMULA FOR MAXIMUM MOISTURIZING - We blended the finest antioxidants and skin moisturizers to create this All-Natural Pet Care Shampoo. This potent formula contains Organic Fair Trade Shea...
BRILLIANTLY SOFT & HEAVENLY SCENTED - Extracts of Green Tea Leaf, Ginseng, and Awapuhi help to control excessive shedding, dander, and associated allergens
SAFETY FIRST - Our Green Tea & Awapuhi Shed Control Shampoo is safe for all animals over 6 weeks old. Naturally, this pH-balance soap-free shampoo will thoroughly clean and deodorize
KNOW WHAT YOU'RE GETTING - What goes into our products is just as important as what doesn't. This product contains no soap, gluten, DEA, parabens, synthetic dyes, sulfates, or phthalates, and is...
HAPPINESS GUARANTEE - We are so sure you will love this product that we will refund your money if you are not satisfied for any reason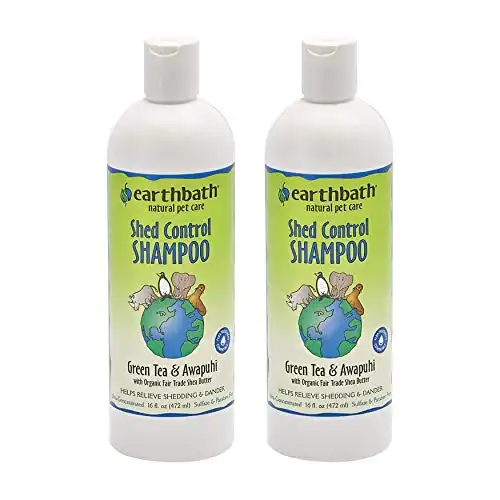 We earn a commission if you make a purchase, at no additional cost to you.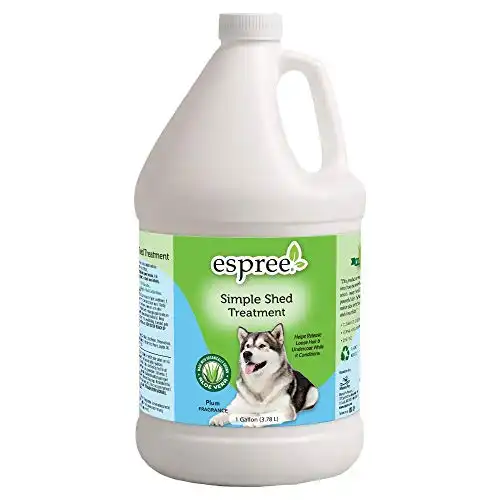 Whether you have a large tail-wagger or a few pets, this 1-gallon sized shampoo treatment is ideal for you. As the name suggests, Espree Simple Shed Treatment is easy to use and takes only 10 minutes to leave your dog's coat refreshed and smelling great.
One reason why your dog's coat may be shedding excessively could be down to the coat's health. As with human hair, if due care and attention aren't always given, hair can become brittle and damaged resulting in more shedding than usual.
With Espree Simple Shed Treatment, the inclusion of vitamins A, D, and E, as well as Aloe vera, work to promote healthy coat growth and reduce shedding.
It helps release loose hairs during bath time and if you prefer to bath your pet outdoors, this treatment has a biodegradable formula so it can be safely used outside.
Pros:
Bulk size – Comes in a large 1-gallon size that doesn't require diluting and can be used for bigger dogs or multiple pets
Removes unnecessary hairs – Helps remove loose and undercoat hairs from your pet during bath time
Promotes healthy coat growth – Its formula decreases shedding as well as strengthens your dog's coat overall
Cons:
Can cause itchiness – In some cases, if the shampoo wasn't rinsed thoroughly, the dog was left with itchy skin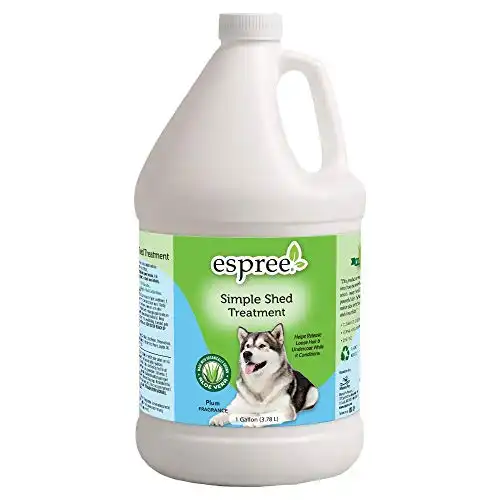 We earn a commission if you make a purchase, at no additional cost to you.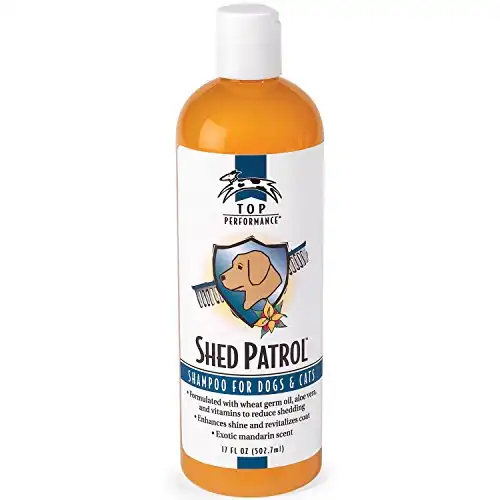 For those of you who are looking for a top-quality shedding shampoo for use on dogs and cats, the Top Performance Shed Patrol De-Shedding Dog and Cat Shampoo is well worth considering.
Safe for both pets, you will be able to significantly reduce the amount of hair lying around your home.
It's always important to find a shampoo that is safe to use and helps soothe your pet's skin at the same time.
Some cause irritation without proper care but this Top Performance De-Shedding shampoo contains Aloe vera to help keep your pet's skin comfortable for longer.
It also includes wheat germ oil to promote a healthy coat. While some shampoos leave a questionable scent behind, Top Performance shampoo has a pleasant light orange scent.
Safe for puppies and kittens over 6 weeks old, this shampoo can be rinsed off immediately after the application so pets who dislike bath time won't become too stressed for long.
Pros:
Versatile – Can be used on dogs and cats saving you money on other products
Removes unnecessary hairs instantly – Excellent formula removes loose hairs from your pet's coat to significantly reduce and shedding
Quick and easy to use – Able to rinse the shampoo off immediately after application to reduce the bathing time which is very beneficial for pets who may get stressed easily
Cons:
Very strong scent – Although the orange scent is light and pleasant for most, some have found it overpowering
Not as effective on all dogs – Some dog's coats didn't take to the shampoo as well as others with little effect on shedding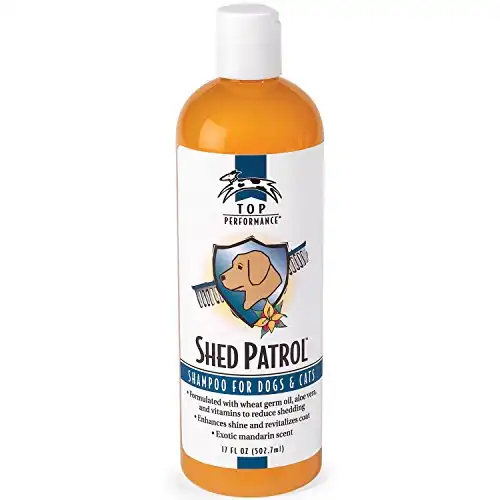 We earn a commission if you make a purchase, at no additional cost to you.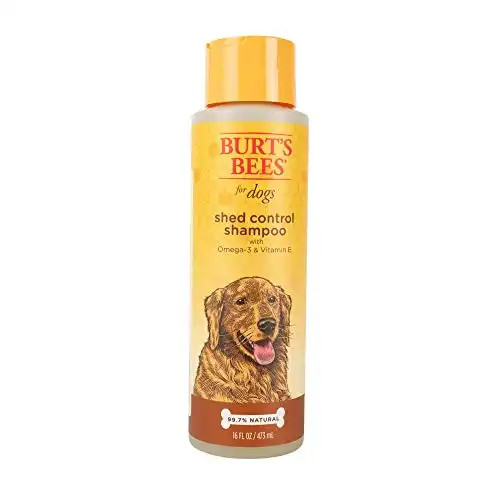 Burt's Bees for Dogs Natural Shed Control Shampoo is an outstanding shampoo for use on adult dogs and puppies.
This is especially pleasing to find as it can be quite difficult to find a shampoo, especially for puppies. Having one that caters to both will save you money going forward.
Some ingredients in various shampoos can seriously dry out your dog's skin. Fortunately, Burt's Bees for Dogs shampoo doesn't contain these harmful ingredients such as parabens, sulfates, and petroleum.
Your pooches' hair will become strengthened thanks to this shampoo's vitamin E and omega-3's within.
If your pet can't wait to get out of the bath as soon as they're in it, you'll be pleased to know that bathing time will be short with this shampoo as you can rinse it off straight after massaging it into your pet's coat.
Also, if your dog is being treated with topical flea and tick treatment, Burt's Bees shampoo is completely safe to use without affecting any results.
Pros:
Little to no scent – No unpleasant or strong odor that could affect your dog
Leaves coats feeling soft and supple – As well as de-shedding your pet's coat, it leaves them feeling soft and fluffy to touch
Immediate rinsing – Don't need to wait for the shampoo to take effect leaving you and your dog to have more time to do the things you love
Cons:
No substantial de-shedding – Many users reported excellent de-shedding results but some have said they expected more and their dog's shedding continued at a similar rate
Burt's Bees for Dogs Natural Shed Control Shampoo with Omega 3s and Vitamin E | Puppy and Dog Shampoo, 16 Ounces
DID YOU KNOW DOG SKIN DIFFERS FROM HUMAN'S - Dogs' skin is less acidic than human skin, so human shampoos destroy a dog's skin protective barrier, leaving your pet vulnerable to itchy flaking
NO. 1 PET GROOMING BRAND IN THE USA*-See why millions of pet parents entrust their pet's health and hygiene to Burt's Bees for Pets. This natural shed-control shampoo for dogs is no exception
STRENGTHENS FUR AND REDUCES BREAKAGE - Shed control shampoo strengthens the fur and reduces breakage using natural ingredients with Omega-3s and Vitamin E
NO SULFATES, COLORANTS, ADDED FRAGRANCE OR HARSH CHEMICALS - This formula is free of fragrances, sulfates, colorants, and harsh chemicals. That's what makes Burt's Bees for Pets a natural dog company...
SAFE FOR ALL DOGS AND PUPPIES - This shampoo is pH balanced for dogs and puppies of all ages, so it's perfect to add to your puppy supplies kit or dog grooming supplies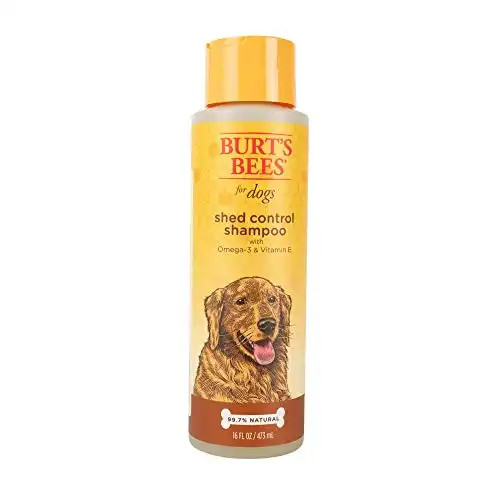 We earn a commission if you make a purchase, at no additional cost to you.
Best Dog Shampoo For Shedding Buyer's Guide
There they are! The top 5 dog shampoos for shedding. Now you have seen these products, you probably want to rush and purchase one right away.
However, there are some factors you need to consider first to ensure you are getting the right shampoo for your dog.
With many factors to think about with your dog's shedding, we will discuss the most important below to shed new light on what to look for in dog shedding shampoos.
Omega fatty acids
To maintain a healthy skin and coat, your dog must have a balance of omega-3 and omega-6 fatty acids in their diet.
However, they can also get these fatty acids from shampoos as many have such fatty acids added to their ingredients.
This helps reduce shedding as well as soothe skin allergies and other skin conditions commonly found in dogs.
Vitamin E
Vitamin E is very important for your dog's skin and coat health. This is an essential ingredient in many dog shampoos, especially shedding types.
When looking for the best shedding shampoo, always look out for vitamin E as, without it, your dog's shedding won't change much.
Natural ingredients
Your dog's coat needs as much care as their skin and this is why you should always look for a shampoo product that will improve the condition of your pet's coat and not make it worse.
The best way of doing this is to find a shampoo with natural ingredients that don't include synthetic materials and fragrances as well as various chemicals.
Such ingredients can irritate your dog's skin and impede their coat's health leaving it weaker. This can lead to even more shedding in the future.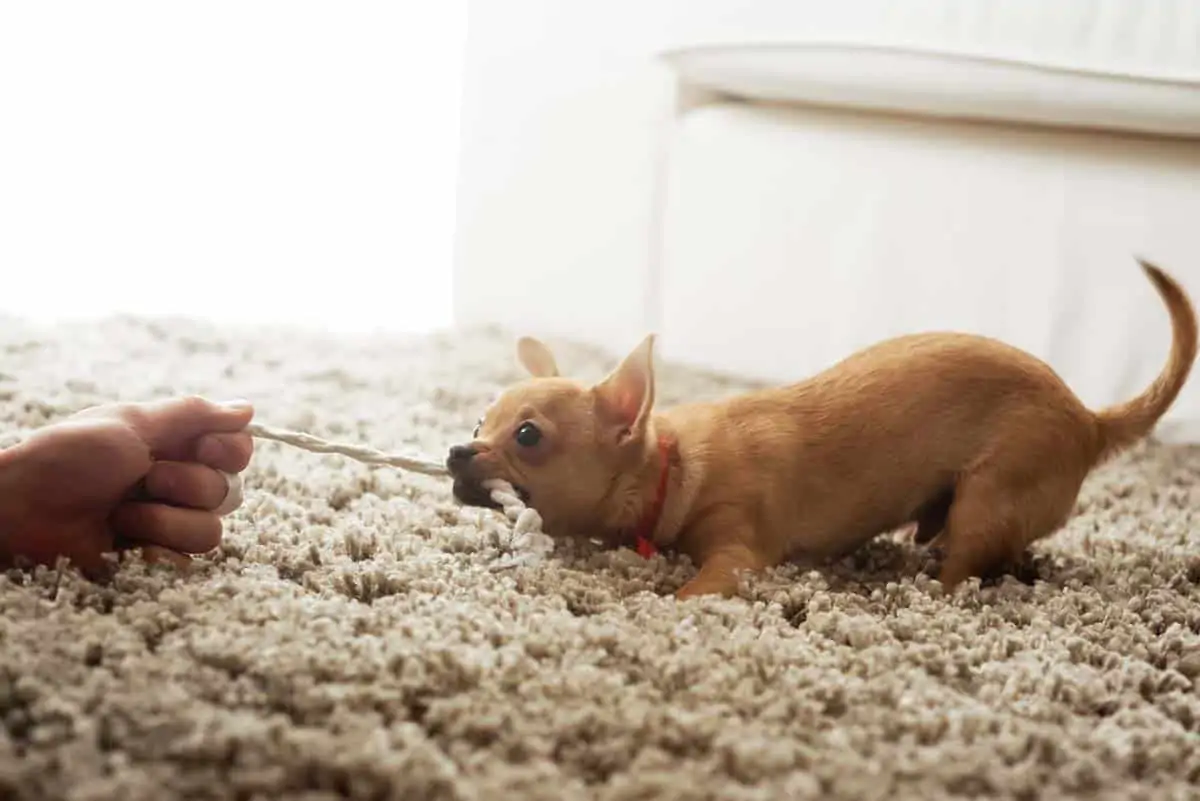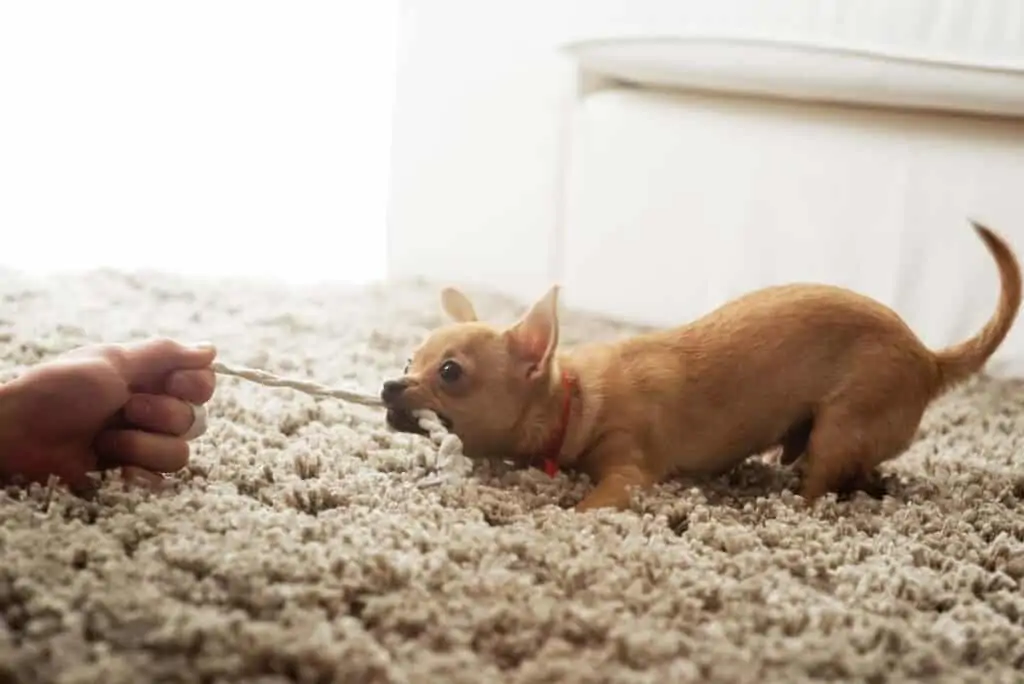 Moisturizers
To effectively reduce shedding, your dog's coats and skin need to be kept well hydrated. This keeps it healthy and stronger over a longer period of time.
To ensure you are buying the healthiest shampoo for your pet, look for natural moisturizers in their formula such as aloe vera and oatmeal.
Deodorizers
With many dogs, there is no getting away from their "doggy" smell. Thankfully, many shampoos are designed with pleasant scents to mask this smell or prevent it for some time.
This is important to find in any shampoo, let alone shedding kinds.
When shopping for shedding shampoo, ensure the product is made with natural deodorizers such as herbal extracts or coconut with no synthetic fragrances.
These natural ingredients have many more benefits for your dog's coat and skin leaving your pet with a healthy, yet fresh coat.
Oats or oat protein
Another ingredient to look out for is oats or oat protein.
Oats have been found to help reduce excess oils and help exfoliate the skin. This leads to a reduction in shedding and dandruff issues in most dogs and cats.
Add oil to food
You can add one tablespoon of olive oil to your pet's food daily.
Olive oil has important omega 3 fatty acids which will help condition your dog's coat and skin. This should also minimize shedding to a great extent.
Causes of shedding
Before purchasing dog shampoo for shedding, you should find out why your pet may be shedding more than usual.
There are various reasons why this may be occurring but here are some of the most common.
Brushing – Most dogs should be brushed a few times a week in order to keep their coat healthy and reduce the risk of shedding. You should ensure you are using the correct tools for brushing as many brushes vary depending on the dog breed and type of coat. If you have a short-haired pooch, you will need a brush with short-nubbed designs or a pair of grooming gloves. Long-haired dogs may need de-matting combs or matt cutters as fur can become easily tangled and painful when being brushed.
Seasons – Seasonal changes have an impact on your pet's shedding. Many breeds experience heavy shedding about twice a year, usually in the spring and fall.
Diet – Dogs require a balanced diet to promote healthy coat growth. Ensure your dog's diet is packed with omega-3s and other fatty acids so their fur can be soft and luscious all the time.
Medical condition – On rare occasions, your dog could have an infection or underlying disease that causes extreme shedding. If you suspect this is the case, consult with your veterinarian straight away to get to the root cause of the possible problem.
Frequently Asked Questions
Do shedding shampoos actually work?
There is a definitive answer to this question because it can depend on your expectations from shedding shampoos.
If you expect these shampoos will stop your dog's shedding entirety, then the answer is no.
On the other hand, if you want a shampoo that controls and reduces your dog's shedding, then these shampoos are very effective.
The main goal of shedding shampoos is to improve your dog's skin and coat health. Through this, your dog's shedding should reduce.
It is important to note that such shampoos would be used in conjunction with a healthy, balanced diet and regular grooming for the best de-shedding results.
Why do I stop my dog from shredding excessively?
As we mentioned, there is no way of completely stopping your dog's coat from shedding. Shedding is part of a normal and healthy process to maintain the coat's good condition.
Although you should never try and prevent shedding, you can take steps to reduce the excessiveness of it.
As well as bathing your dog with anti-shedding shampoo, you should brush your dog more frequently as this can remove dead and loose hairs from their coat and underneath their coat.
If you're too late, these hairs will get shed and end up all over your couch and carpets. Just make sure you use the right brush for your dog's coat type for the best results.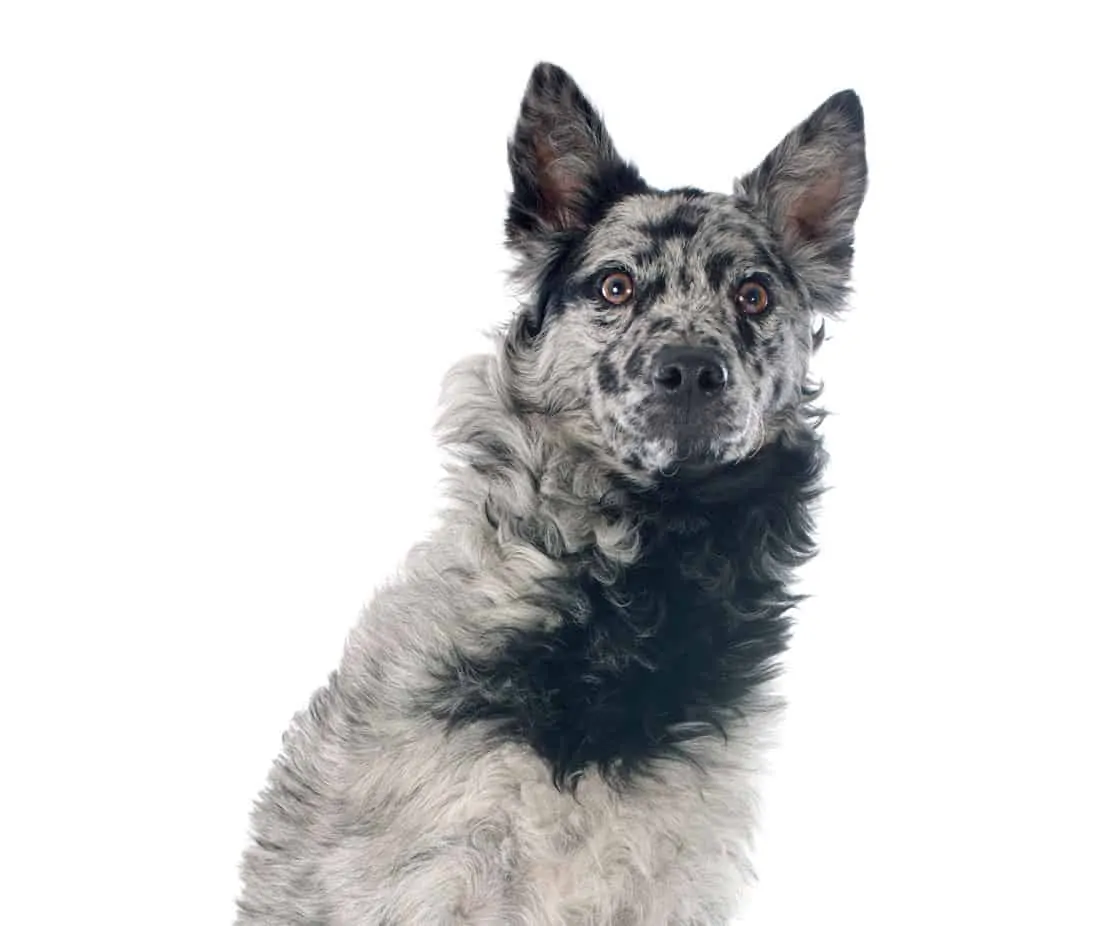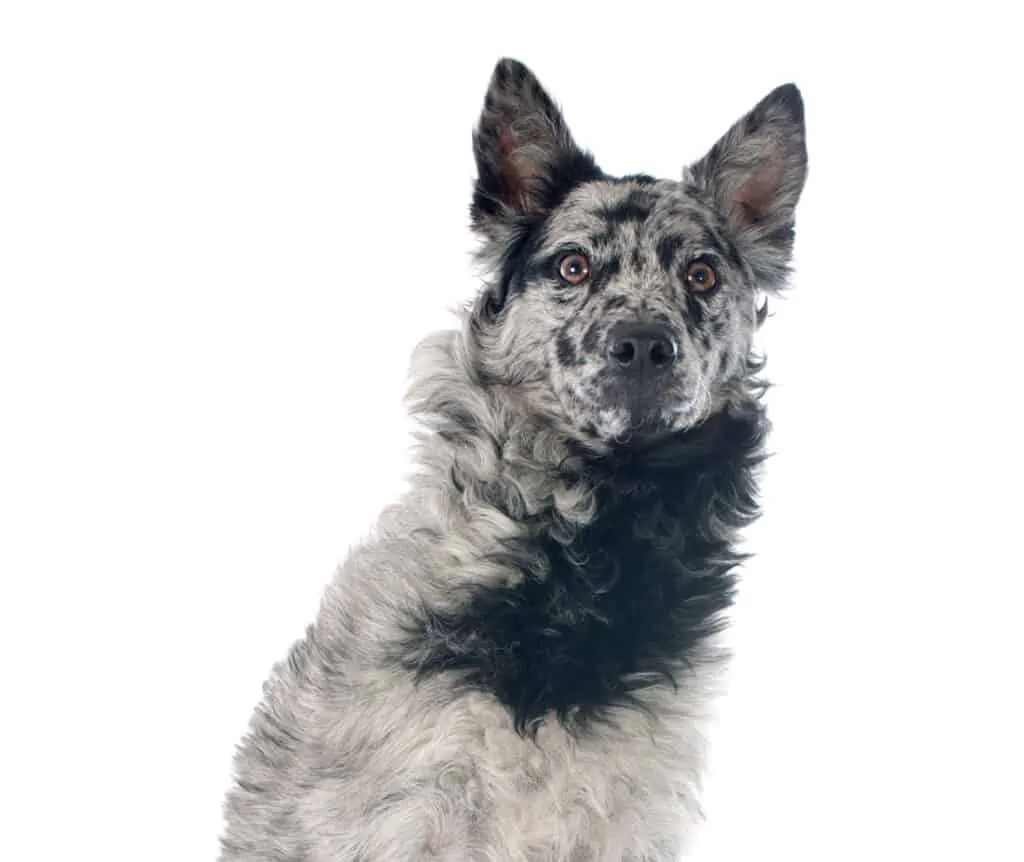 Are there any home remedies to give my dog for de-shedding?
There are some home remedies to try and reduce your dog's shedding. You can try increasing your pooches' intake of omega-3 fatty acids.
You can also ensure that your dog is drinking plenty of water to keep its skin well hydrated and prevent any dryness and itchiness which can lead to hair loss.
Furthermore, make sure your dog's diet is sufficiently balanced and contains skin and coat supporting nutrients like vitamin E, biotin, zinc, and omega fatty acids.
Remember, your dog is supposed to shed but if the shedding becomes too excessive, try all of these methods to reduce the hair around your home.