Funny Movies With Dogs (9 Best for Families) 
Movie nights or movie afternoons over the weekends or holidays are my favorite time for bonding with my family and pets. You can cuddle up, do some significant damage to some popcorn, and even let your dog in on the fun with their favorite treat.
As dog lovers, funny movies with dogs are our number one choice for family movie time at our house.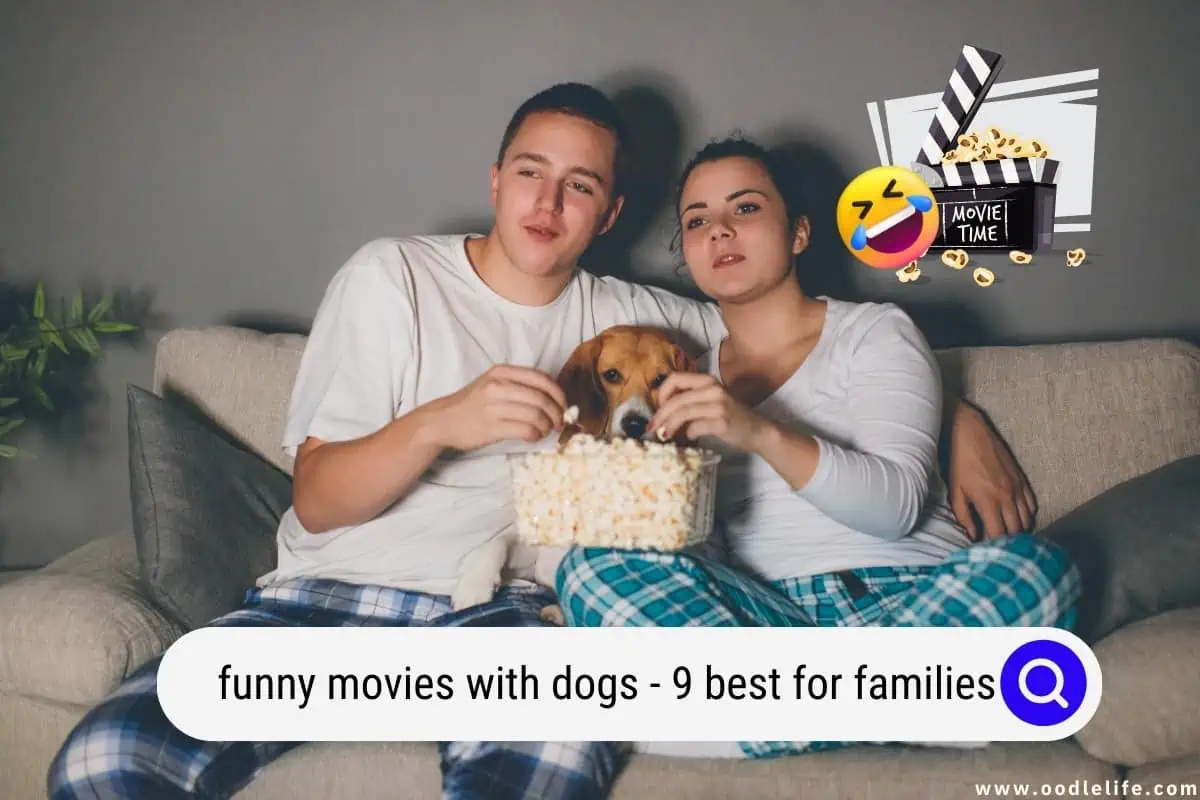 If you're looking for some incredible, heartwarming, goofy, live-action, or animated comedies starring canines suitable for all ages, keep reading for a list of the nine best ones.
1. Beethoven
Beethoven, a 1992 movie directed by Brian Levant, is the first of eight films about a large and loveable Saint Bernard named Beethoven.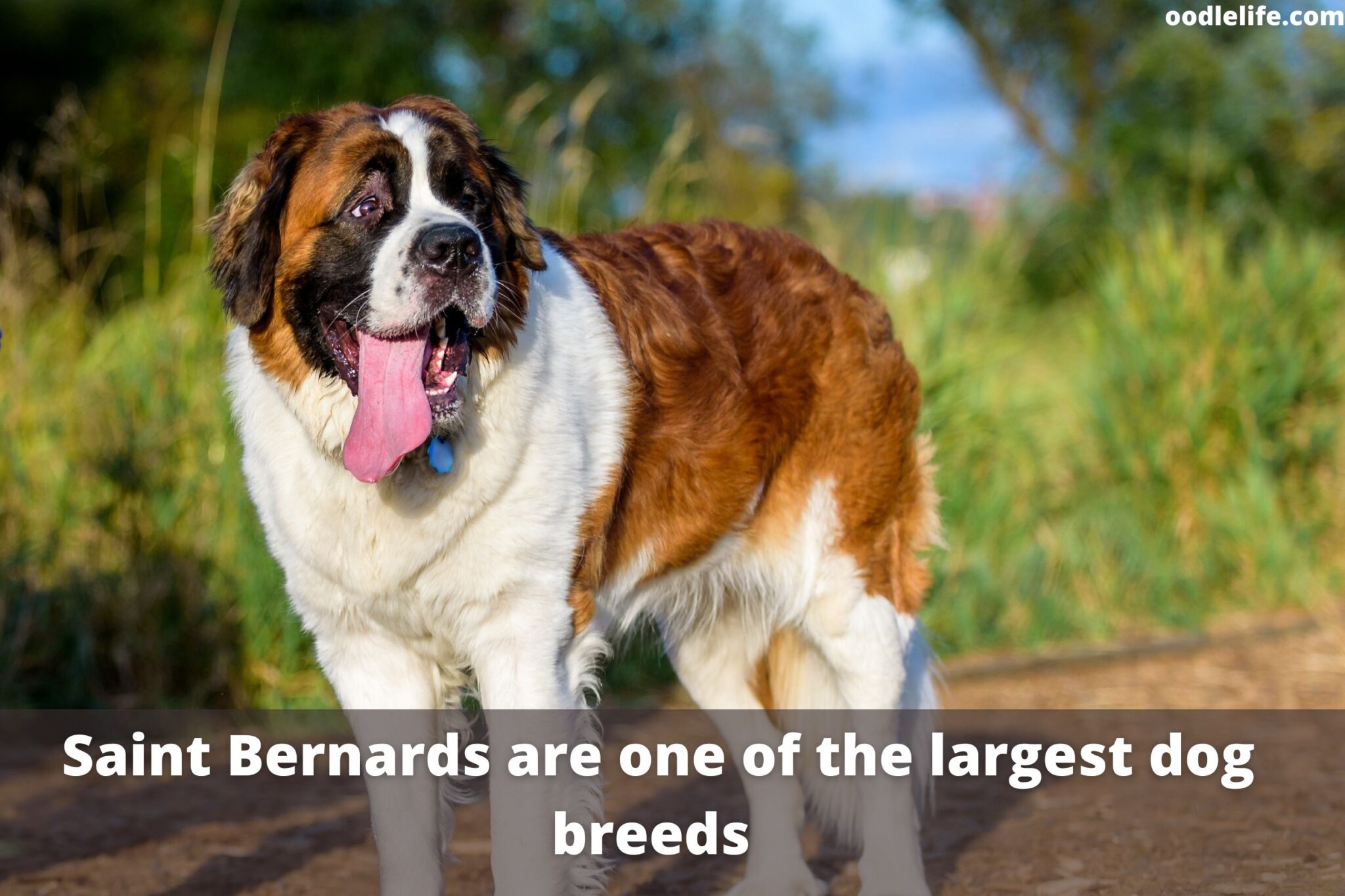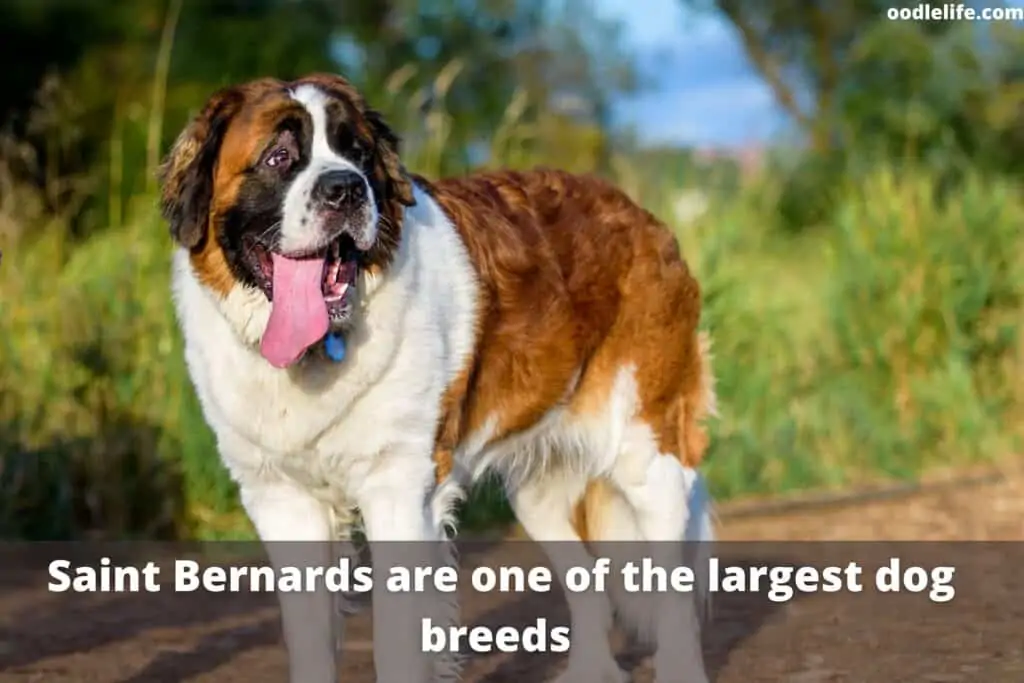 Charles Grodin and Bonnie Hunt play the Newton parents. Other cast members include Nicholle Tom, Christopher Castile, Sarah Rose Karr, Stanley Tucci, Oliver Platt, and Dean Jones.
Beethoven follows the adventures of an escaped Saint Bernard who ends up in the Newton's house. While the mom and kids instantly fall in love with him, the father is not a fan. He comes around, though, as nefarious people manipulate them and try to cause Beethoven harm.
This movie is a romp of a caper, full of crazy antics, funny one-liners, and side-splitting physical comedy.
It's been around for a while, like some other titles in this list, but it still holds up and is worth introducing to your family.
2. Hotel for Dogs
Hotel for Dogs is a 2009 Nickelodeon film produced by DreamWorks Pictures and directed by Thor Freudenthal. This silly, heartbreaking, and heartwarming comedy is based on a 1971 book by the same name. The cast includes Lisa Kudrow, Emma Roberts, Kevin Dillon, Jake T. Austin, Kyla Pratt, and Don Cheadle.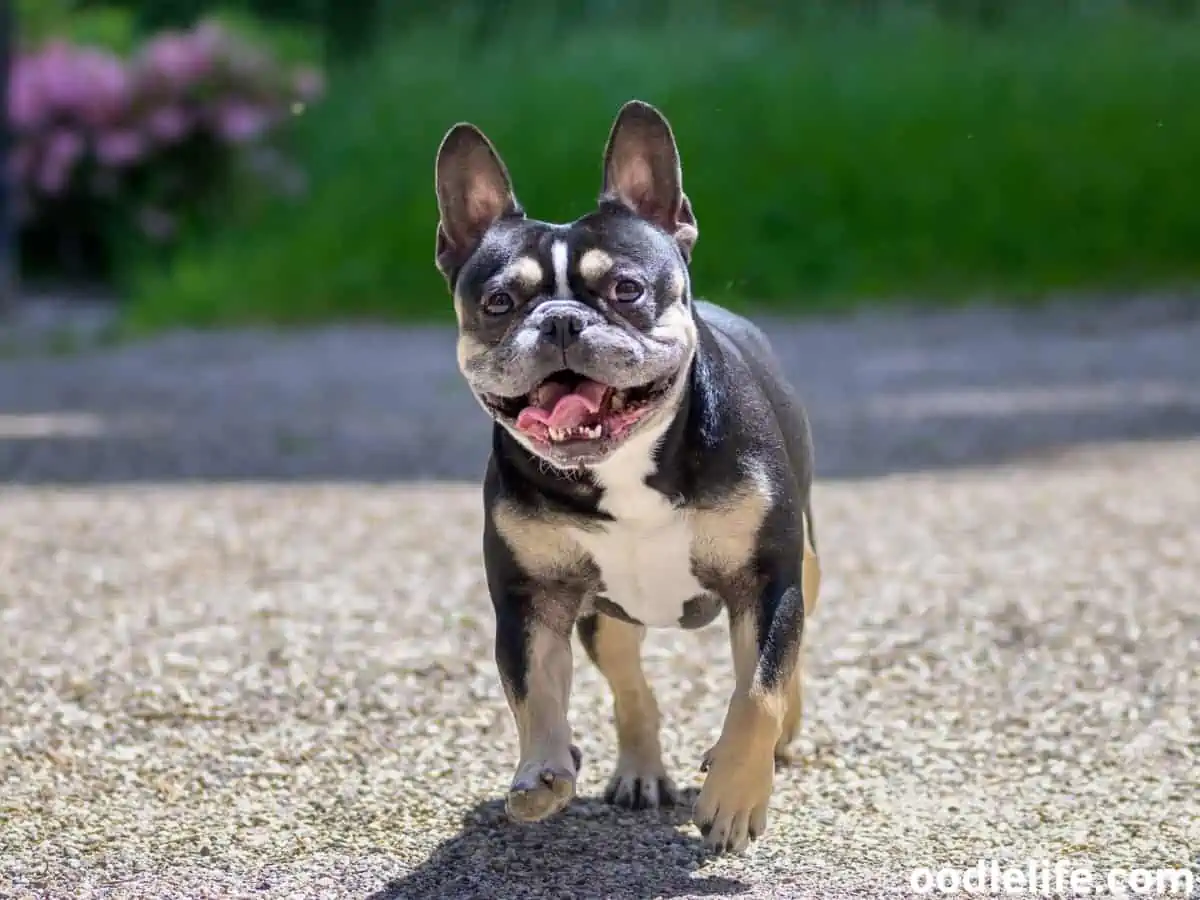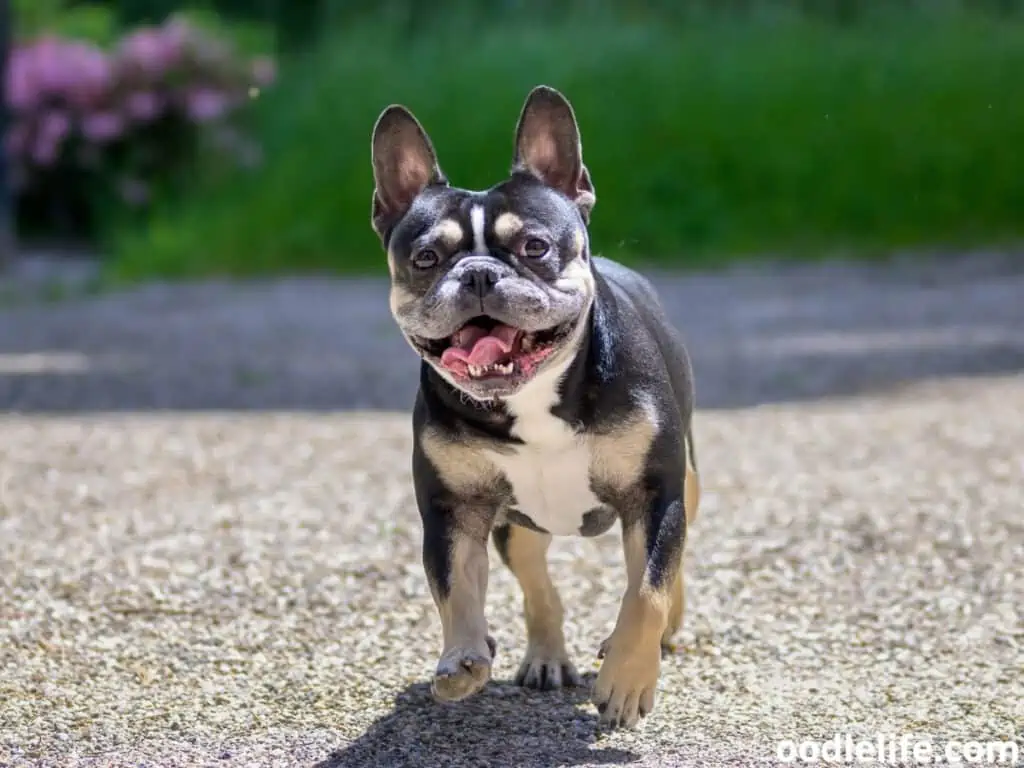 This movie follows orphans Andi and Bruce and their dog Friday, who are having a rough time in the foster care system. After the kids become separated from Friday, they find him hanging out in an abandoned hotel with a Boston Terrier and an English Mastiff. With so many strays who need to be cared for, an idea is born!
This is a movie full of the kind of antics you would expect when you get a whole hotel full of dogs together that's run by children! It's full of messes and laughs. At its heart, it's a movie about creating family, finding home, and caring for those you love.
3. Marmaduke
If you're looking for a live-action movie with dogs with a bit of extra magic, check out Marmaduke, the 2010 live-action/computer-animated movie based on a comic strip. Canine and feline characters are voiced by actors like Owen Wilson, George Lopez, Emma Stone, Fergie, and Kiefer Sutherland. Live-action performances are by Lee Pace, Judy Greer, and William H. Macy.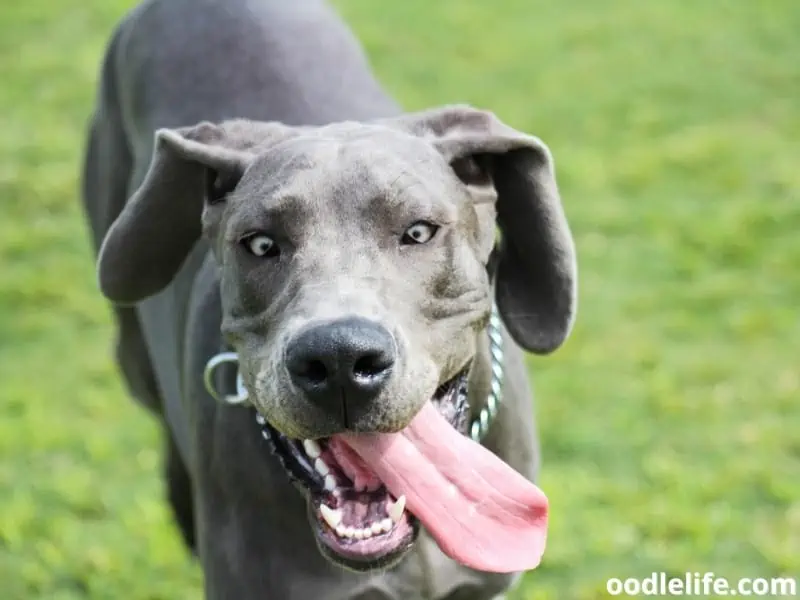 In this movie, Marmaduke, a Great Dane, Carlos, the Balinese cat, and their family move to California. The film follows their adventures as they try to find new friends and figure out their place in the world.
As you can imagine, with a movie starring a Great Dane, there is a lot of physical comedy and hilarious messes that will have your whole family in stitches.
4. Bolt
Searching for an animated movie you haven't watched with your family 500 times already? Bolt is a 2008 computer-animated Disney movie directed by Chris William and Byron Howard. It stars John Travolta voicing the title character.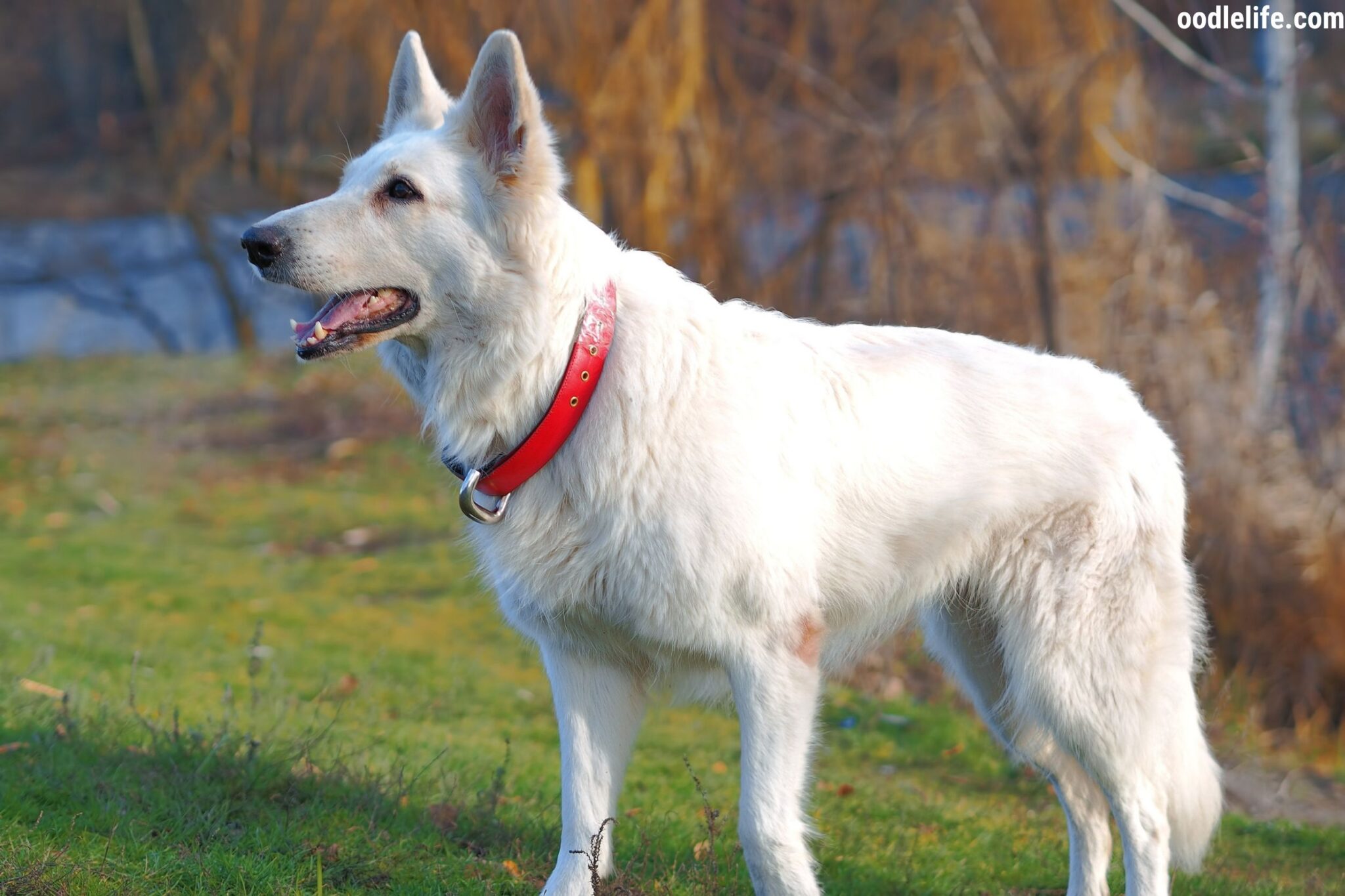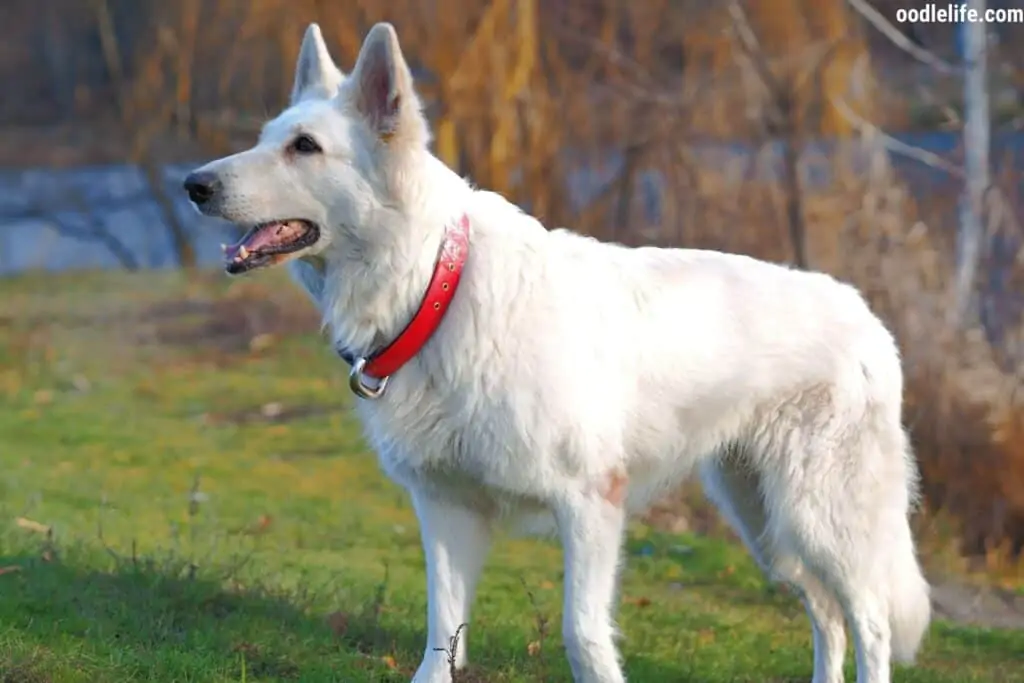 Other voice talents featured in this one include Miley Cyrus, Susie Essman, Mark Walton, and Malcolm McDowell.
Bolt is a White Swiss Shepherd, a dog engineered to keep Penny safe from the dangers of an evil villain. Or that's who Bolt thinks he is. After he gets separated and embarks on a journey to reunite with Penny, he learns that he's been on a television show this whole time and doesn't possess any of the superpowers he thought he did. He realizes that out of all the lies he believed, his bravery and love for Penny were real.
Bolt is an action-packed road trip full of hilarious lines and brilliantly ridiculous secondary characters.
5. Best in Show
If you and your family like to watch dog shows or especially laugh at dog shows, you have to see Best in Show. This film from 2000 was written by Christopher Guest and Eugene Levy and was directed by Christopher Guest.
Schitt's Creek fans will be excited to see Eugene Levy and Catherine O'Hara as couple Gerry and Cookie Fleck. Other cast includes Christopher Guest, Jane Lynch, Parker Posey, Jennifer Coolidge, and Fred Williard.
Best in Show is a mockumentary that follows five couples and their dogs as they travel to and compete in the Mayflower Kennel Club Dog Show in Pennsylvania. The film focuses on the Norwich Terrier, Weimaraner, Bloodhound, Standard Poodle, and Shih Tzu.
This movie is full of goofy lines and behavior as it pokes good-natured fun at dog shows and the people who compete in them.
6. Snow Dogs
The 2002 Disney movie Snow Dogs was directed by Beethoven director Brian Levant. This movie was based on the Gary Paulsen book, Winterdance. The live-action cast includes Cuba Gooding Jr., James Coburn, and Nichelle Nicholls.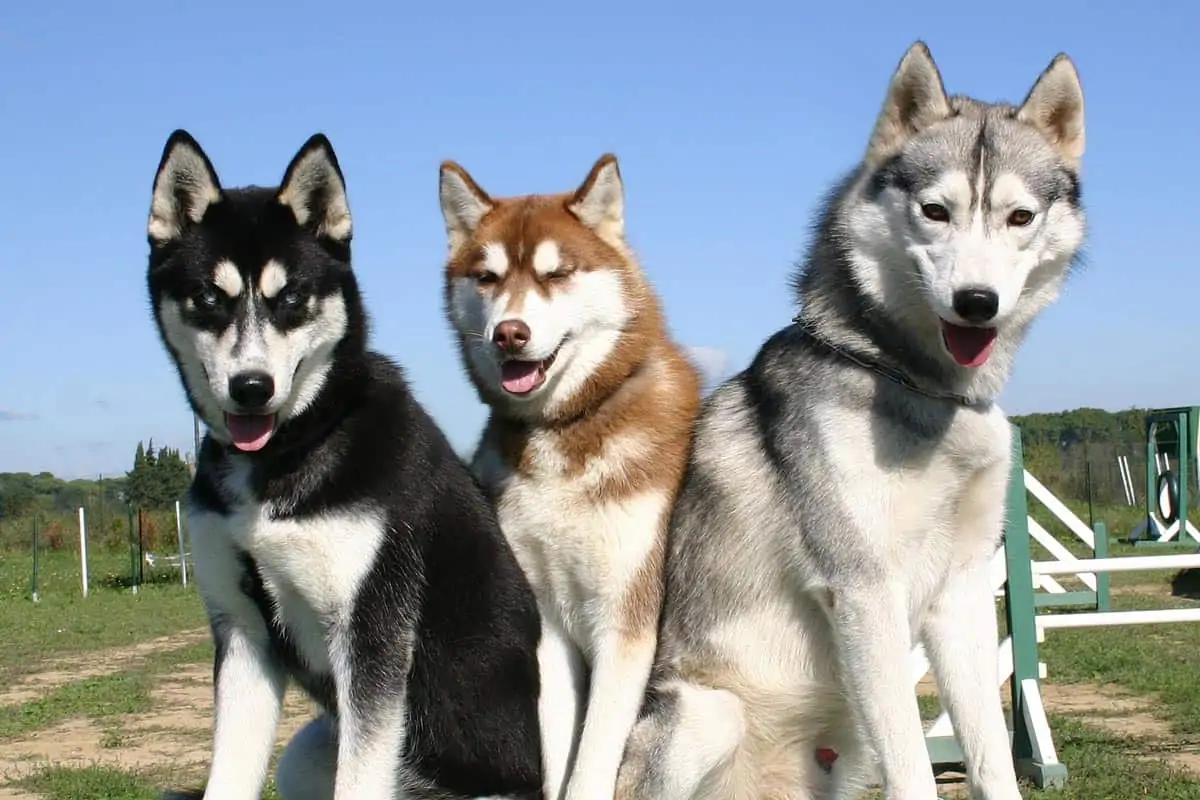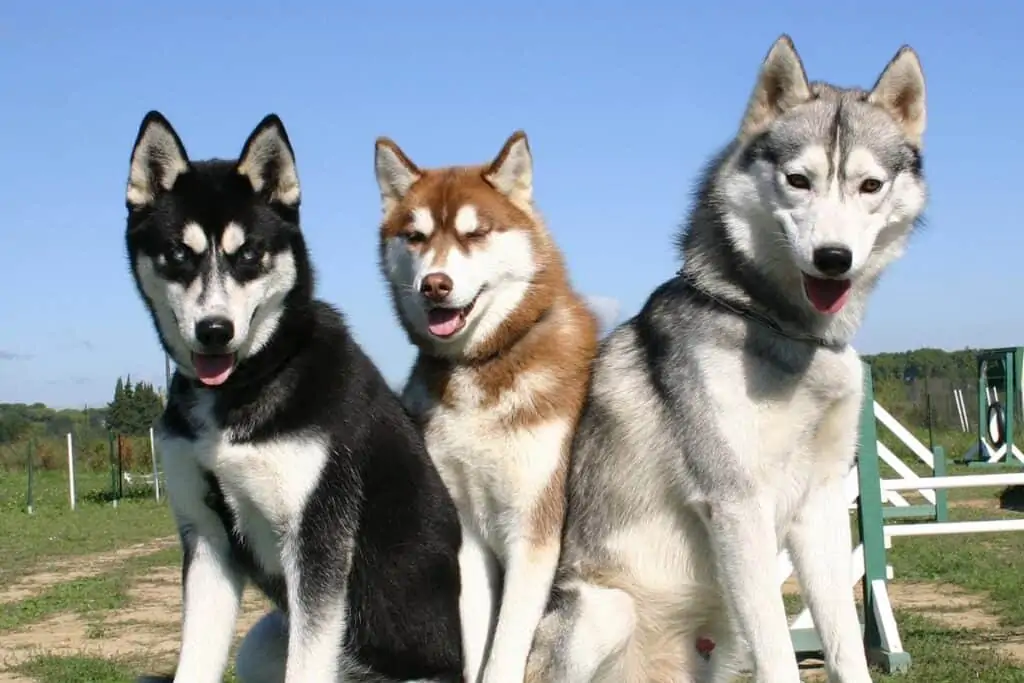 Ted, a celebrity dentist in Miami, gets the shock of his life when he is named the sole heir of someone he didn't even know. It turns out he was adopted, and his biological mother has left him an inheritance in Tolkenta, Alaska.
His inheritance, he learns, are seven Siberian Huskies, Diesel, Mack, Sniff, Yodel, Scooper, Duchess, and Demon, as well as Border Collie, Nana. Ted struggles with life in the snowy wilderness and the truth of his origins.
This fun movie has animated elements to make the animals wink or emulate other human facial expressions. It is full of funny lines and icy hijinks.
7. Marley & Me
Marley & Me broke box office records when it came out in time for Christmas in 2008. This movie is based on the memoir of the same name by John Grogran.
Owen Wilson and Jennifer Anniston play the roles of John and his wife Jenny and chronicles their experience with their Labrador Retriever Marley. When a friend suggests they get a dog to prepare for parenthood, they get an adorable puppy they name after Bob Marley.
Since it is based on a memoir about the worst dog, who is still a pretty good boy, Marley & Me features the real-life hilarity of a dog's "bad" behavior. This is a funny and relatable movie and makes an excellent family movie. It does end on a sad note, so make sure to have your good boy close for hugs and pets.
8. The Secret Life of Pets
Another hilarious funny movie about dogs, The Secret Life of Pets, answers the age-old question of what your pets get up to all day when you're gone. It's similar to Toy Story, but for animals instead of toys.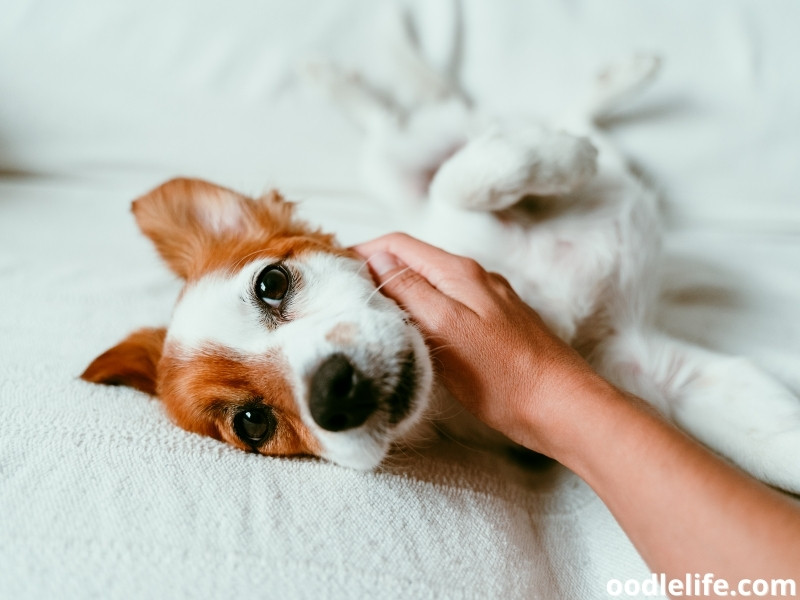 The Secret Life of Pets is a 2016 computer-animated movie produced by Illumination Entertainment and distributed by Universal Pictures. It was directed by Chris Renaud and Yarrow Cheney. It featured the voice talents of Eric Stonestreet, Louis C.K., Steve Coogan, Kevin Hart, Bobby Moynihan, Ellie Kemper, Dana Carvey, and Hannibal Burress.
Max is a Jack Russell Terrier whose owner, Katie, brings home a new dog named Duke. Max doesn't like Duke and is jealous of him. The plot to get his old life back takes many wrong turns for the pair and brings them closer.
The animation in this movie is cute, funny, adorable, and worth adding to your to-watch list.
9. The Shaggy Dog
The Shaggy Dog was a 1959 live-action Disney movie about a man transforming into an Old English Sheepdog after trying on a magical ring. The 2006 remake shakes up the premise. Dave Douglas is a busy deputy district who spends more time with his job than his family.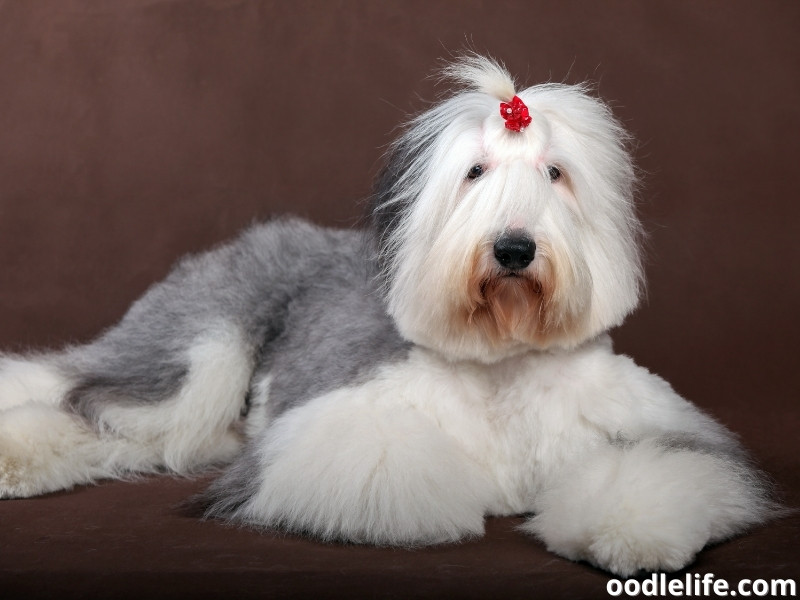 Dave gets bitten by a mystical sacred dog and transforms into a dog.
The 2006 remake boasts a star-studded cast with talents such as Tim Allen, Robert Downey Jr., Kristen Davis, Danny Glover, Spencer Breslin, and Jane Curtain.
Either the original or the remake are excellent choices for movie night, but 2006's The Shaggy Dog moves at a pace, and operates with a sense of humor more kids will be used to. The funniest parts of the movie are when the character tries to act human as a dog, or as a dog while human. It'll have your family laughing and barking!
Conclusion
Maybe you're looking for a hilarious movie about dogs that is fun and silly. One you don't have to think too much about.
Or maybe you'd rather bond with your family over a comedy movie with dogs that has a touch of drama with an emotional message about family, belonging, and unconditional love.
Whatever type of funny dog movie you're looking for, there are tons out there, and these nine of the best are the perfect place to start!