Best Goldendoodle Breeders In Connecticut (2023 Update)
Fun, energetic, and highly sociable. Goldendoodles are well-known for their outgoing personality. So much so that it has become one of the most sought-after breeds.
This ball of energy is a mix between a Golden Retriever and a Poodle. It was first bred in America during the 1990s and has become increasingly popular due to its friendly and intelligent qualities.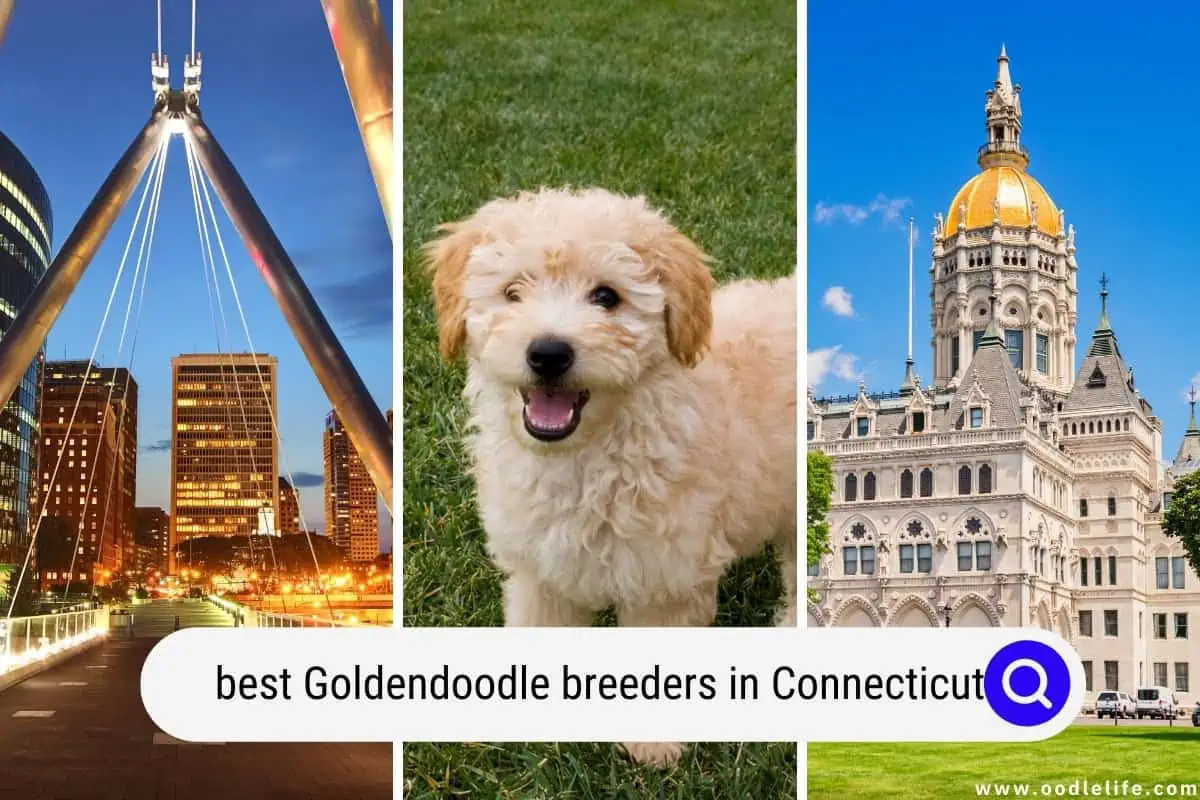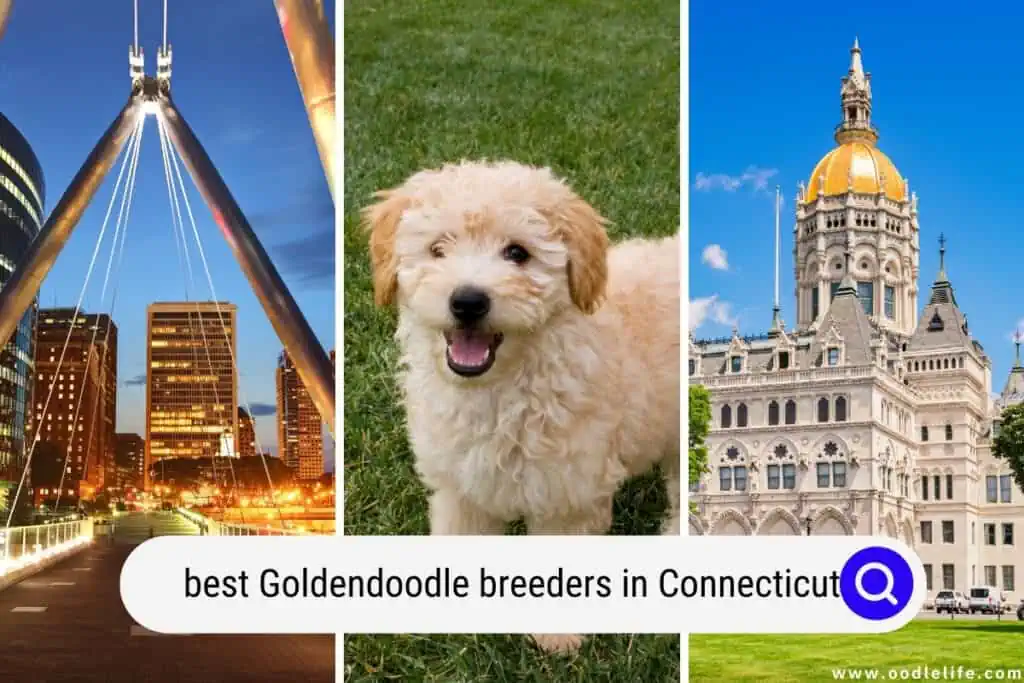 $300 2023 Discount!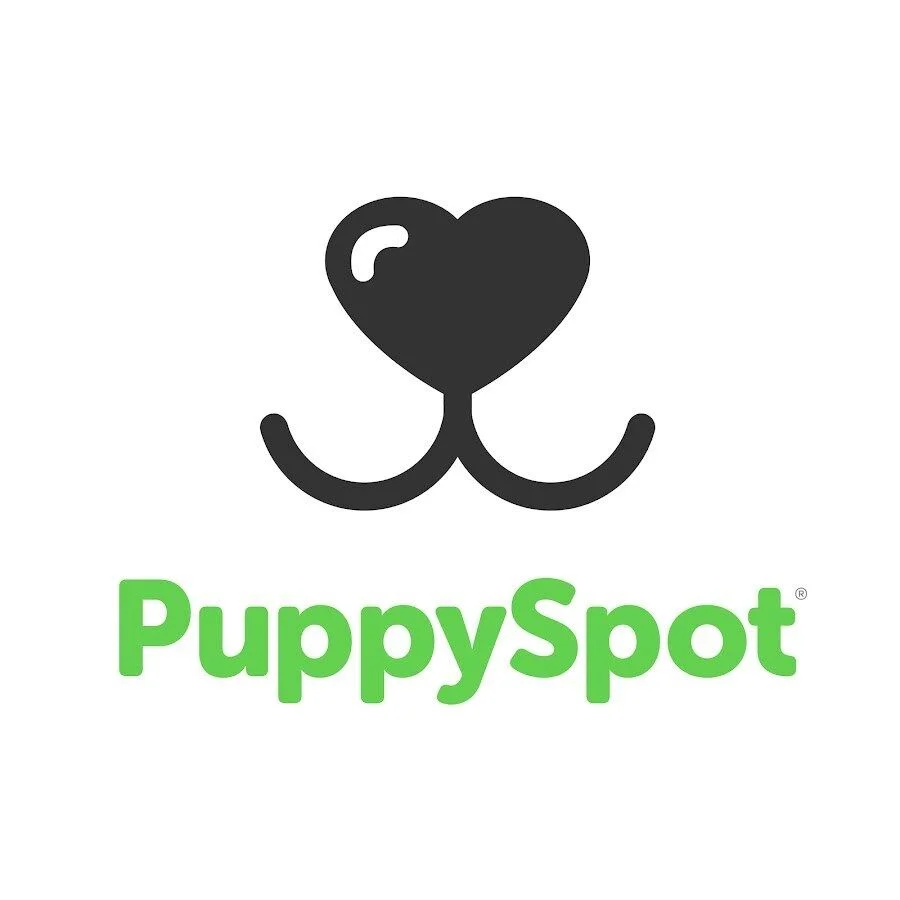 PuppySpot Adoption
PuppySpot is a reputable dog marketplace where you can browse and find compatible puppies right from the comfort of your home. They have placed over 200,000 puppies into homes in the US!
Click through and use the code PUPPY300 for $300 off any puppy adoption.
See Puppies and Save $300
Goldendoodles have a unique appearance, with their fur being curly and wavy, and they come in many different colors. They have an average height of 18-24 inches, an average weight of 45-90 pounds, and a life expectancy of 10-15 years.
Due to their high level of intelligence, they are highly trainable, making them a great companion for children or the elderly. They also possess a gentle and loving nature, making them excellent therapy dogs. They can make wonderful pets for any household with proper training and socialization.
Goldendoodles love being around people and also get along great with other pets, making them a fantastic choice for the family. So if you're looking for a perfect house dog, then Goldendoodles is an ideal choice. And if you're living and Connecticut and want to own one, then you are in luck.
1. Shoreline Powderhill Goldendoodles
For nearly 40 years, Powderhill Goldens has been a breeder of petite and Mini Multi-generation Goldendoodles. When it comes to Goldendoodles, their puppies are at the top of the line. All dogs are chosen based on their health, non-shedding traits, temperament, and overall cuteness!
Powderhill guarantees against genetic defects. Potential owners can rest assured that all dogs have undergone genetic testing and are OFA certified. There will be a replacement for dogs that show any sign of an inherited condition before age two.
Powderhill also provides their customers with a generous package that includes an implanted microchip, a comprehensive veterinarian wellness check for initial vaccine doses and de-worming, feeding and training instructions, a three-generation lineage chart, and much more!
Contact Details:
Website: https://www.powderhillgoldensshoreline.com/
Phone: (860) 339-6936
Email: [email protected]
Location: Old Saybrook, Connecticut
2. Once Upon A Time Goldendoodle Acres
Are you looking for a Goldendoodle that is easy to train, family-oriented, and friendly? Then Once Upon a Time Goldendoodle Acres is the place to go!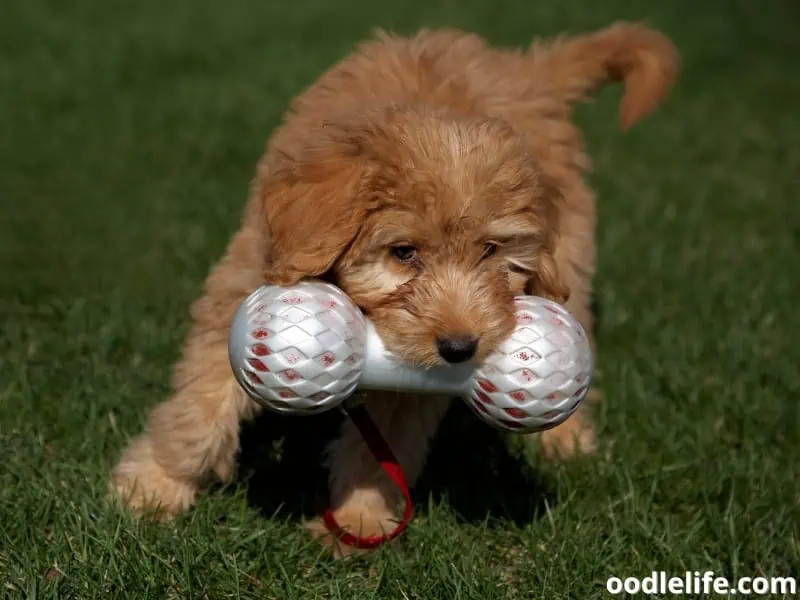 Once Upon a Time Goldendoodle Acres is a well-known farm-raised and family-bred puppy breeder. Their dogs are hypoallergenic and non-shedding, so you won't have to worry about allergies or regular fur sweeping.
All of their puppies are extremely friendly thanks to their early hands-on involvement that guarantees their Doodles will easily fit in.
Each puppy also comes with a personalized plush with their mother's and siblings' scent to help them adjust to their new home more efficiently. In addition, new owners will receive sample puppy food, a certificate of adoption, and more.
They also give their customers free replacement options for any puppy that develops a genetic disorder within two years after purchase. Likewise, they are willing to take back any purchased dog their puppy parents cannot take care of anymore. 
Contact Details:
Website: https://www.goldendoodlesinct.com/
Phone: (860) 908-2818
Email: [email protected]
Location: Lebanon, Connecticut
3. Doodle Dandy Goldendoodles
Doodle Dandy Goldendoodles's founder Linda is a passionate breeder with over 50 years of experience in the dog business. She graduated from Connecticut K-9 Newington and went on to open a grooming shop where she developed her love for Goldendoodles.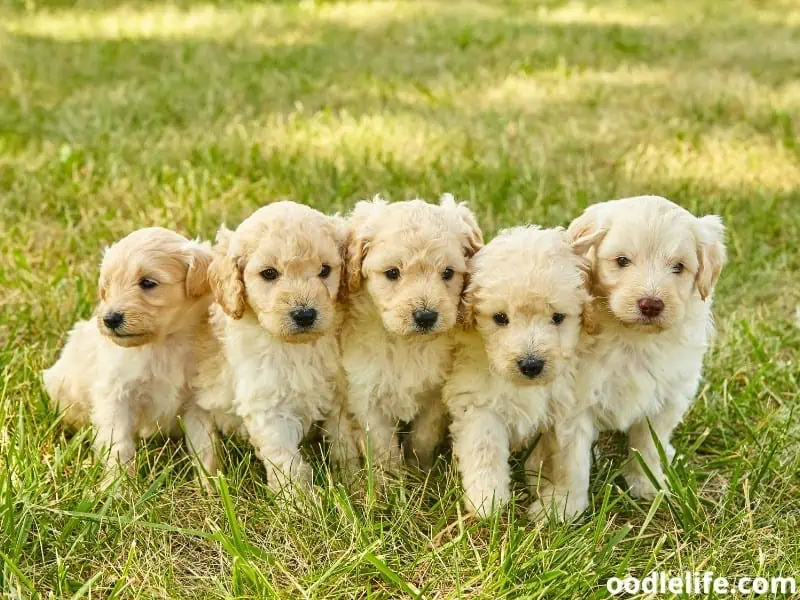 Linda is highly picky regarding breeding standards but guarantees customers that they do not inbreed. Parents are OFA and DNA health tested.
Puppies are socialized early on during their formative weeks. This ensures they are well-adapted to the hustle and bustle of a lively family. And if new owners have a name in mind, they will start calling the pup's name too!
Furthermore, Doodle Dandy Goldendoodles uses specialized neurological stimulation techniques that ensure puppies are more active and adventurous.
Like other breeders, they ensure your pet is appropriately checked, vaccinated, and microchipped.
Contact Details:
Website: https://doodledandydoodles.com/
Email: [email protected]
Location: Mystic, Connecticut
4. Top of the Hill Doodles
Top of the Hill Doodles is a small homestead in Colchester, Connecticut homestead that breeds dogs in a simple and stress-free environment. This setting makes our dogs more intelligent, friendly, and playful.
They sell Goldendoodles of various colors and sizes and typically have doodle puppies for sale 1-2 times a year. Their adorable puppies come in multiple colors: black, white, cream, tan, and sometimes mixed.
One of their key priorities is ensuring that the puppies are completely house-trained. Therefore, they start house-training the pups when they are just three weeks old. This will last for the remaining five weeks, after which the puppies will be ready for the home transfer.
Most of all, Top of the Hill Doodles makes every effort to guarantee that the lovely babies their customers take home come with a 2-year health guarantee, 30 days free health insurance, vaccine records, a puppy starter pack, and even an engraved tag.
Contact Details:
Website: https://www.topofthehilldoodles.com/
Phone: (860) 510-2424
Email: [email protected]
Location: Colchester, Connecticut
5. New England Goldendoodles
When it comes to Goldendoodles, New England Doodle believes in quality above quantity.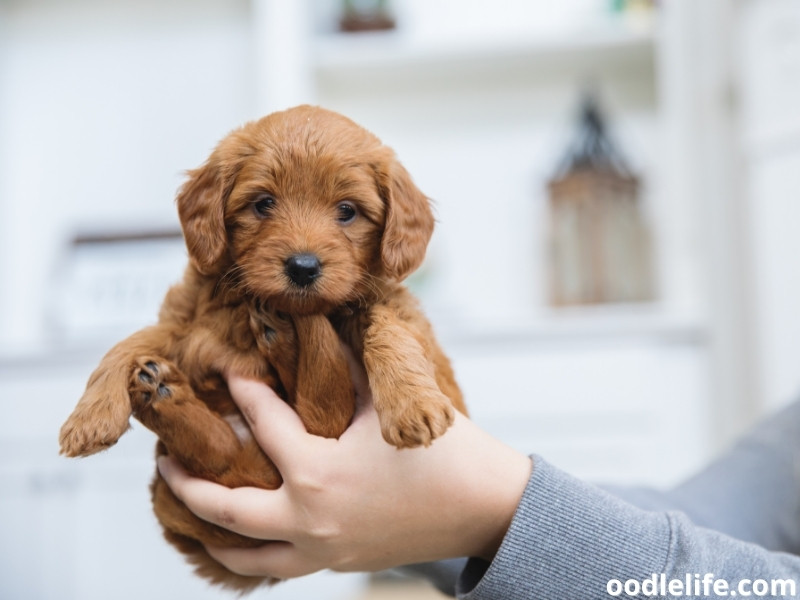 They dedicate themselves to producing the highest quality Doodles possible. In addition, they give a strong focus on the parents' characteristics, temperament, ancestry, and overall health. Consideration of these factors can ensure their consumers get not only adorable puppies but also healthy and of high quality.
This small-scale family breeder believes potential owners should get the same wonderful companion they have learned to love. With this, they do everything in their ability to ensure that their customers receive healthy, well-cared-for puppies that are a bit too spoiled!
Like other breeders, they ensure that the puppies are evaluated by qualified veterinarians and get up-to-date vaccinations and de-worming. New owners will receive a starter pack complete with food, toys, and a blanket scented with Momma.
Contact Details:
Website: https://www.newenglanddoodles.com/
Phone: (203) 339-5065
Email: [email protected]
Location: Orange, Connecticut
6. Maplewood Doodles
In Eastern Connecticut, Maplewood Doodles is a family-owned business facilitated by a mother-daughter duo. They have been breeding healthy, happy puppies for over ten years and are committed to providing families with the best pups. They strive to produce the highest health standards, temperament, and conformation standards.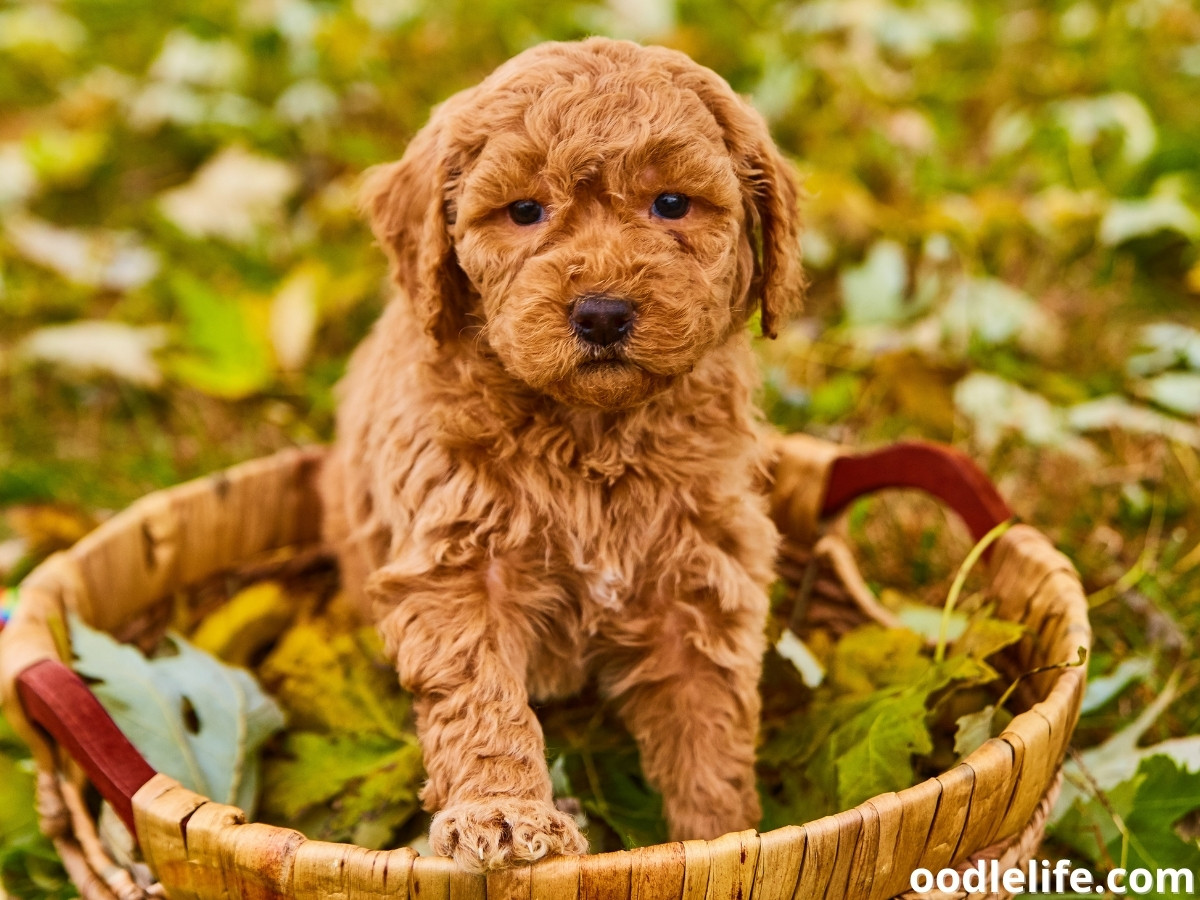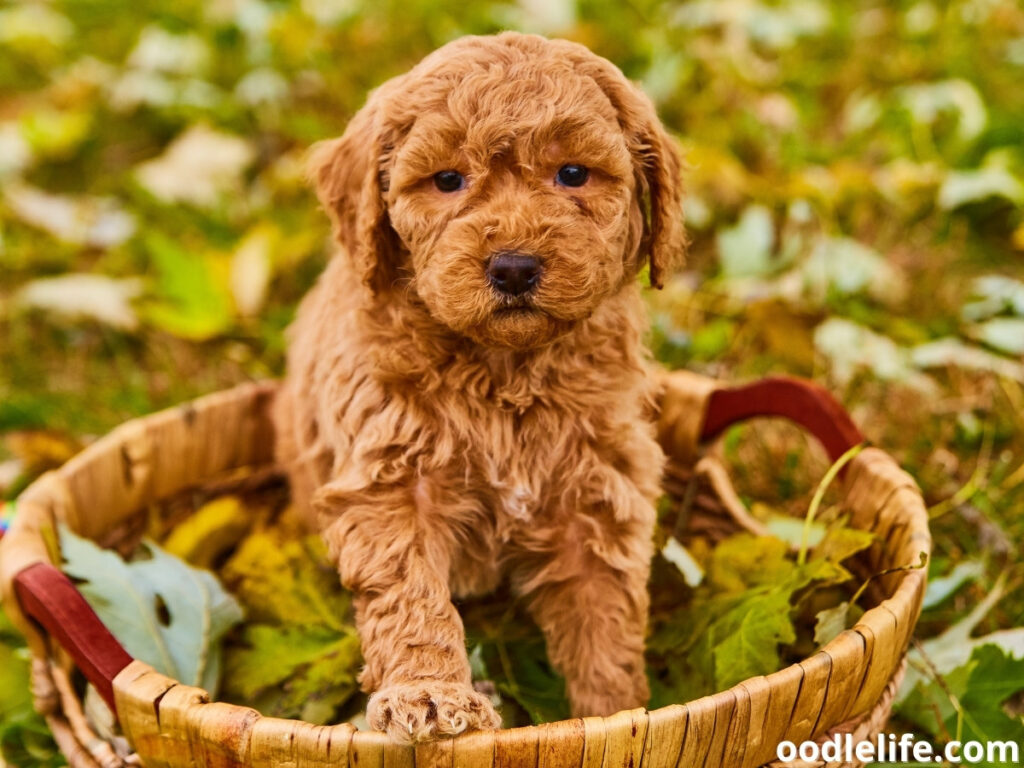 At Maplewood Doodles, all puppies are vet checked and come with a health guarantee. They also provide detailed information about the puppy's parents, so potential buyers can make an informed decision before purchasing. They also offer a wide variety of educational resources to help potential owners better understand the needs and care of their new pup.
They perform extensive health exams on each puppy to ensure their health. They also provide genetic testing for all of their puppies, which helps them to guarantee the highest quality of puppies available.
Maplewood Doodles is devoted to delivering first-rate customer service and assistance to its clients. So, if you are interested in getting a pup, remember it's just a call away.
Contact Details:
Website: https://www.maplewooddoodles.com/
Phone: (860) 917-3370
Email: [email protected]
Location: Norwich, Connecticut
Conclusion
Goldendoodles are indeed quite delightful to have around; luckily, there are a lot of breeders in Connecticut that you can adopt from.
Fun and lovable as they may be, they may not be for everyone. So if you're thinking of getting yourself a furry friend, remember that you'll have to take great care of it, as it will take a lot of your time, attention, and resources.
Treat them like your own family member. As taking care of a dog is like having a sibling you're gonna live with for a long time.
Pets are wonderful being that everyone benefits from, both mentally and physically. And if you decide to get one, be proud and be committed. You're making a decision that will help not only your future pet but you as well.
Once you've decided, we recommend choosing any of the options above because they have been proven and tested breeders that treat each of their pups with proper love and respect. However, be sure to ask them about the guidelines you need to follow. This will ensure that you are on the right track when taking care of your pet.
Be sure to love your future fur family as they are and not just cause they are fluffy and oh-so adorable!