Best Goldendoodle Breeders in Florida (2023 Update)
An adorable cross between a Poodle and a Golden Retriever, the Goldendoodle is a perfect mix of intelligence, good looks, and tons of cuteness.
The breed is becoming increasingly popular, so many people are looking to add a Goldendoodle to their families. If you're among the many people in Florida who desire this companion, you've come to the right place. We have tracked down the best Goldendoodle breeders in Florida for you.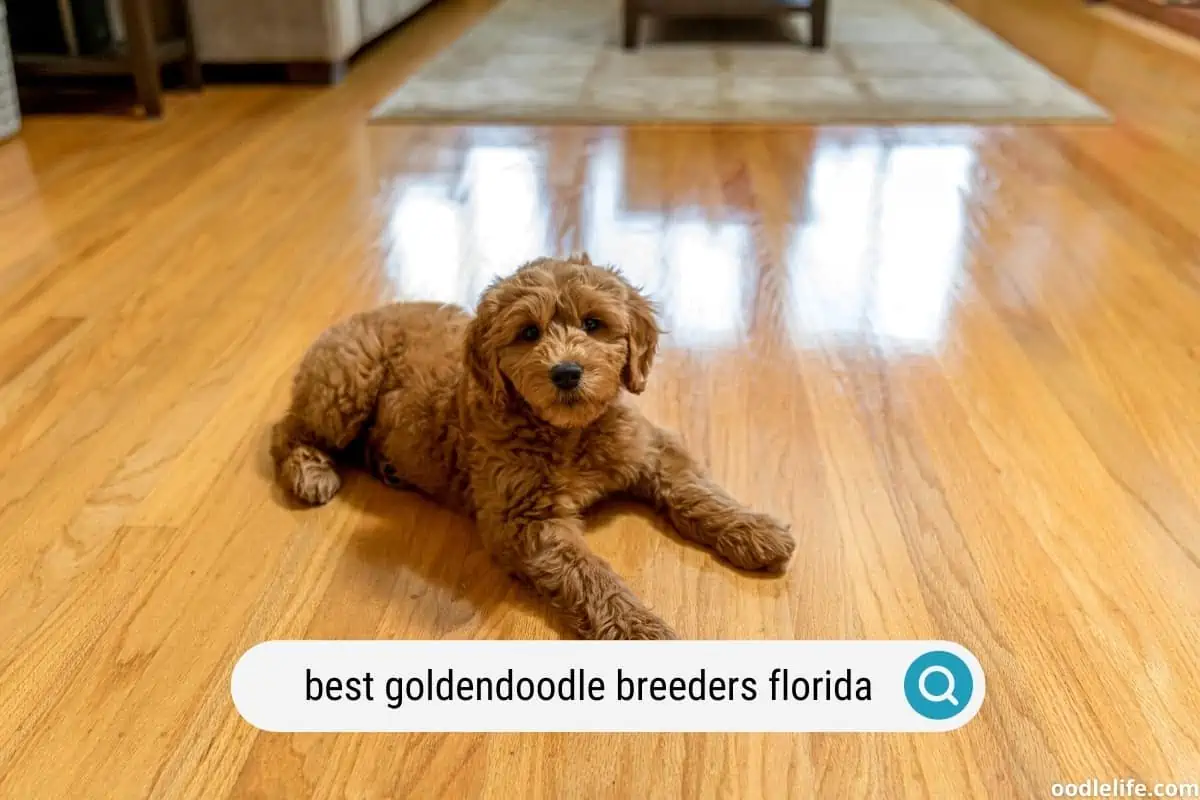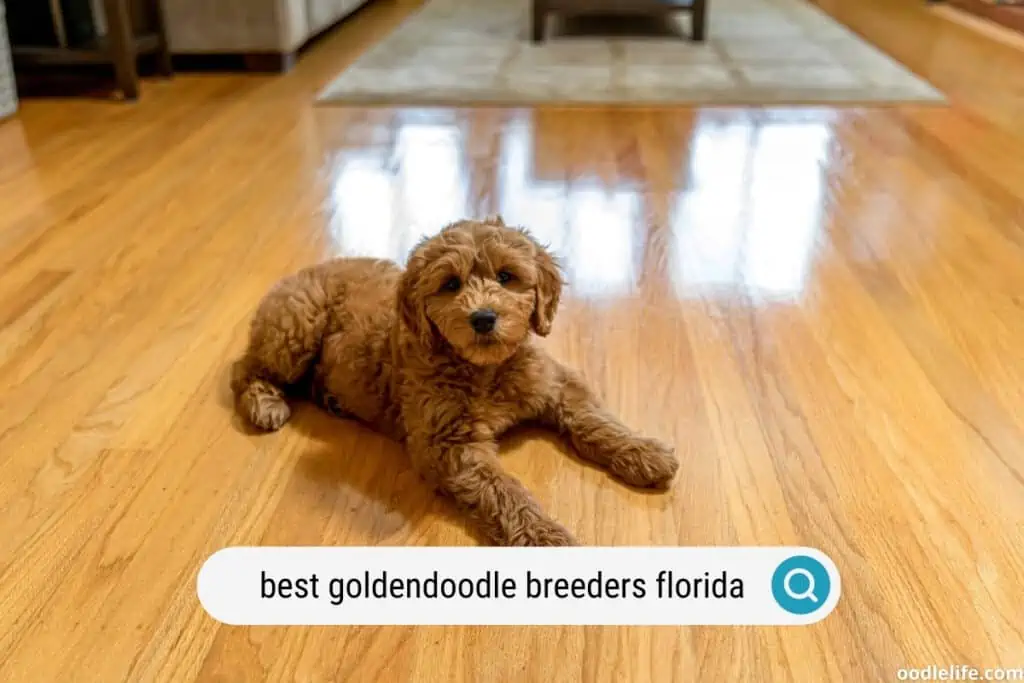 $300 2023 Discount!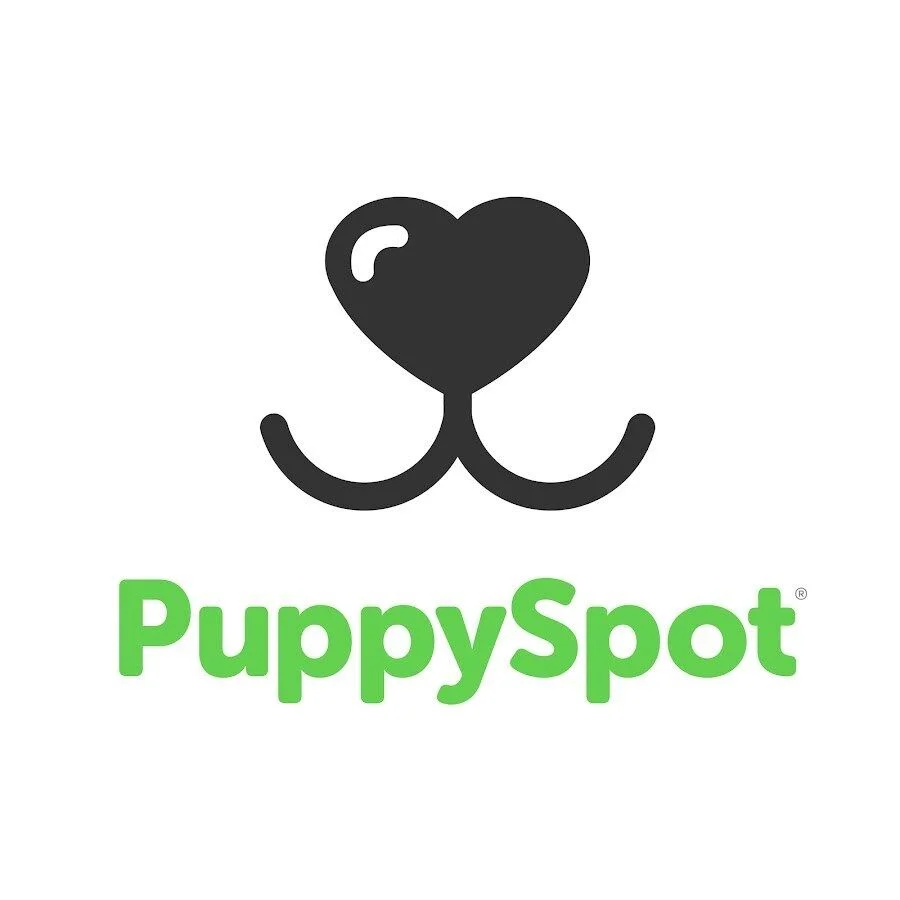 PuppySpot Adoption
PuppySpot is a reputable dog marketplace where you can browse and find compatible puppies right from the comfort of your home. They have placed over 200,000 puppies into homes in the US!
Click through and use the code PUPPY300 for $300 off any puppy adoption.
See Puppies and Save $300
But before you hop into your car and get this pet from the nearest breeder, there are some things you need to know about how to find a reputable breeder.
Also known as a designer breed, Goldendoodles quickly gained popularity worldwide after American breeders showed interest in them in the 1990s. In 2021, Goldendoodles were among the top five best dog breeds in the United States.
Why Buy From a Reputable Florida Based Breeder?
Predictability
When you purchase your pet from a reputable breeder, there are several advantages. Predictability is one of them. When you buy from a reputable breeder, you will know for sure if you are getting a dog that embodies your every expectation of a new pet, rather than an adorable puppy that may turn out to be something completely different.
Breed Standards
When you pick a trustworthy breeder, you will get a dog that retains the best traits of both its parents. It will meet the breed's standards in terms of appearance, temperament, and health. The same rule applies when buying a "designer breed" like Goldendoodle.
Experience
Every profession counts on experience, and breeders are no different. Breeders who have been breeding for a long time have established their reputation by providing the best puppies. They also have positive customer reviews on their social media pages and websites.
You can trust these breeders to provide you with a healthy, intelligent, and even-tempered dog. These breeders will also be able to guide you, especially if you are a new pet parent or don't know much about the breed.
Nevertheless, you should not wholly disregard new breeders. By getting to know their methods and ensuring they are ethical, you may give them the chance to establish themselves.
Sociable And Healthy Pups
You definitely want to bring home a pup that can get along with your kids (if any), your family, and other pets.
Since ethical breeders spend a significant time socializing the puppies with other animals and humans, they adapt to a new home easily. They monitor the pups and administer vaccines at the right time and fulfill all their needs.
The puppies raised at a mill do not grow up in the right environment and may be unfriendly apart from being susceptible to many life-threatening diseases.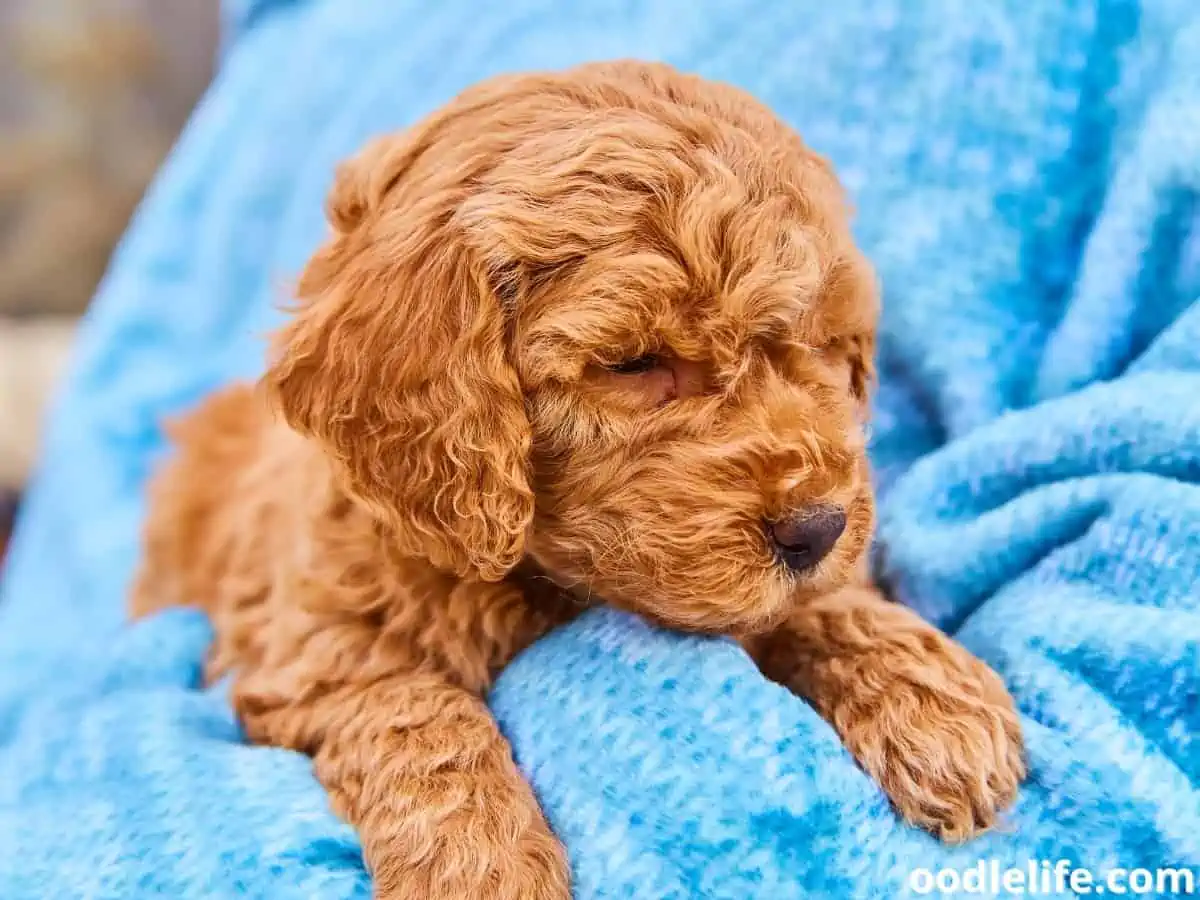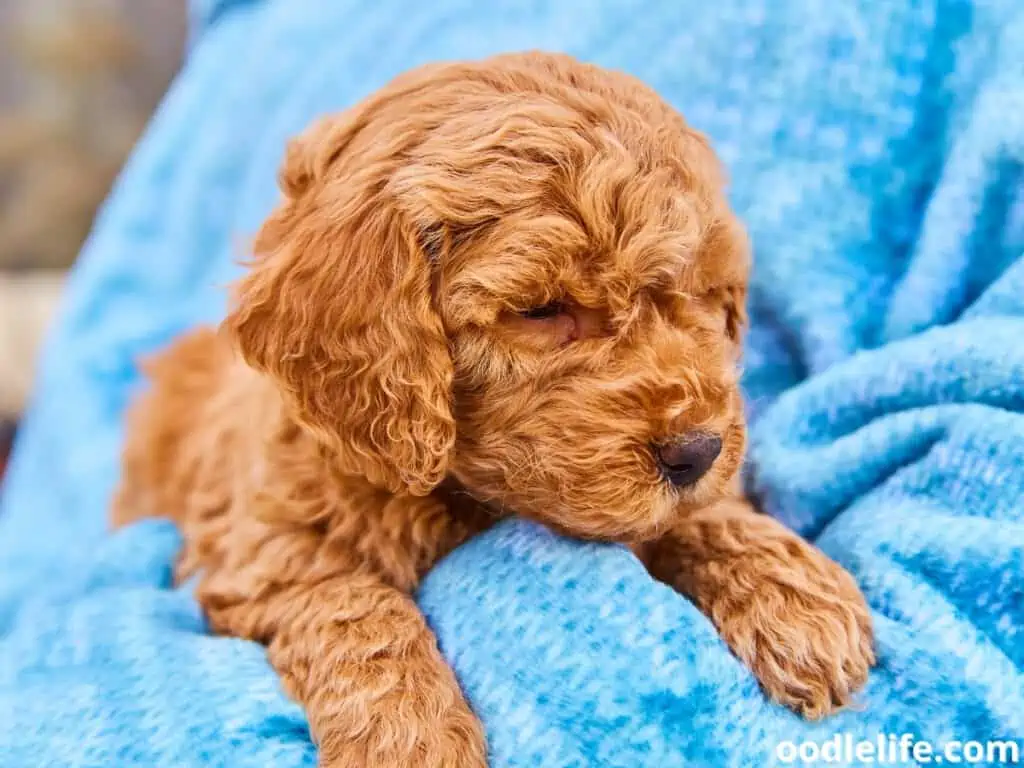 Checklist For Finding the Best Goldendoodle Breeders
Ensure the breeder is GANA (Goldendoodle Association of North America) registered.
Obtain a history of health checkups for both puppy and parents (hips, elbows, eye tissues, blood disorders, thyroid, knees)
Puppies should have ENS (Early Neurological Stimulation).
Check online reviews on social media and the website.
Obtain health test certifications and vaccinations.
Remember that an honest breeder will take the time to interview you.
Best Goldendoodle Breeders In Florida
Now that you know how to choose a good breeder, here is a list of some of the best Goldendoodle breeders from Florida that meet most of the criteria outlined above.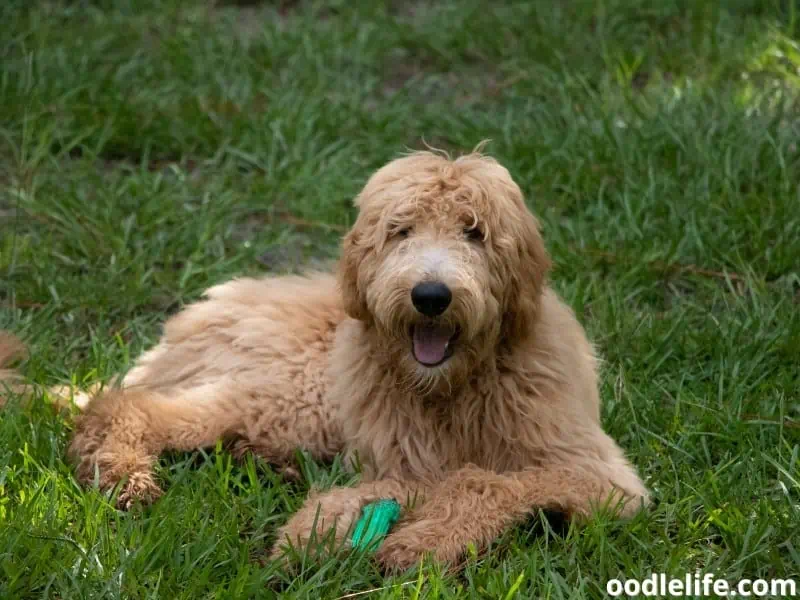 Country Mini Doodle
If you are looking for a mini Goldendoodle, this breeder in Summerfield, Florida, may be the best match for you. A USDA (United States Department of Agriculture) licensed Class-A breeder, The Country Mini Doodle, has specialized in Mini Goldendoodles puppy breeding since 2005.
By combining the best traits from the parent breeds, the kennel produces the Goldendoodle puppies that grow up to have great temperaments and are easy to train. The kennel keeps the parents on the farm with the puppies and takes care of them together.
The breeder offers a 2-year health guarantee on all puppies from here, but the puppy will be eligible for a 1-year extension if you keep it on NuVet Plus Immune System Builder. If a medical emergency arises during the guarantee period, the breeders will cover the cost up to the puppy's price. Breeders also provide a full refund if you do not accept a litter spot.
Contact Details:
Website: https://countryminidoodlefarms.com/
Phone: (765) 863-1838
Email: [email protected]
Location: Summerfield, Florida
Cosmopolitan Goldendoodle
Located in North Central Florida, Cosmopolitan Goldendoodle is a home-based breeder with a reputation for breeding healthy, time-tested puppies with champions in their pedigree. An accredited Blue Ribbon breeder with the Golden Doodle Association, the breeders adhere to the highest ethical standards for breeding Goldendoodles.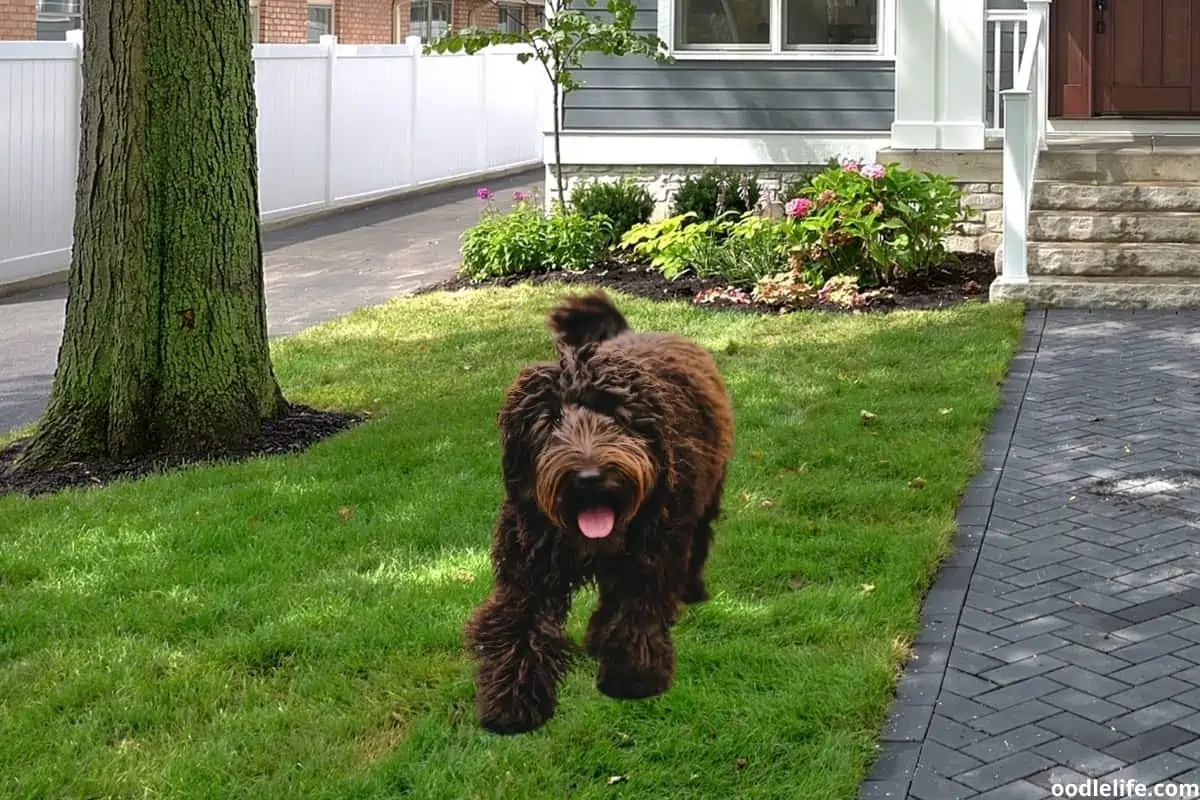 The breeder raises all the puppies at home as family members. If you would like to take care of a Goldendoodle but cannot keep them permanently, the breeder offers a Guardian Program. This program allows you to provide a home for pups and breeding dogs and even avail a discount in case you decide to buy a pup.
A breeder at this facility tests all puppies for known genetic disorders and other health problems and shares all the medical reports with the owners of the puppies.
All the puppies here have completed the puppy development and enrichment program, foundational puppy training, create training, early neurological imprinting, and potty training. The breeders also offer a health warranty and lifetime support.
Contact Details:
Website: https://www.cosmopolitandogs.com/
Phone: (352) 441-1861
Email: [email protected]
Location: Santa Fe, New Mexico
Grateful Doodles
Grateful Doodles is an in-home breeder located in Florida that produces puppies with excellent health and temperament. If you cannot decide which puppy is best for you, the breeder will help you make an informed choice for the right dog for your family.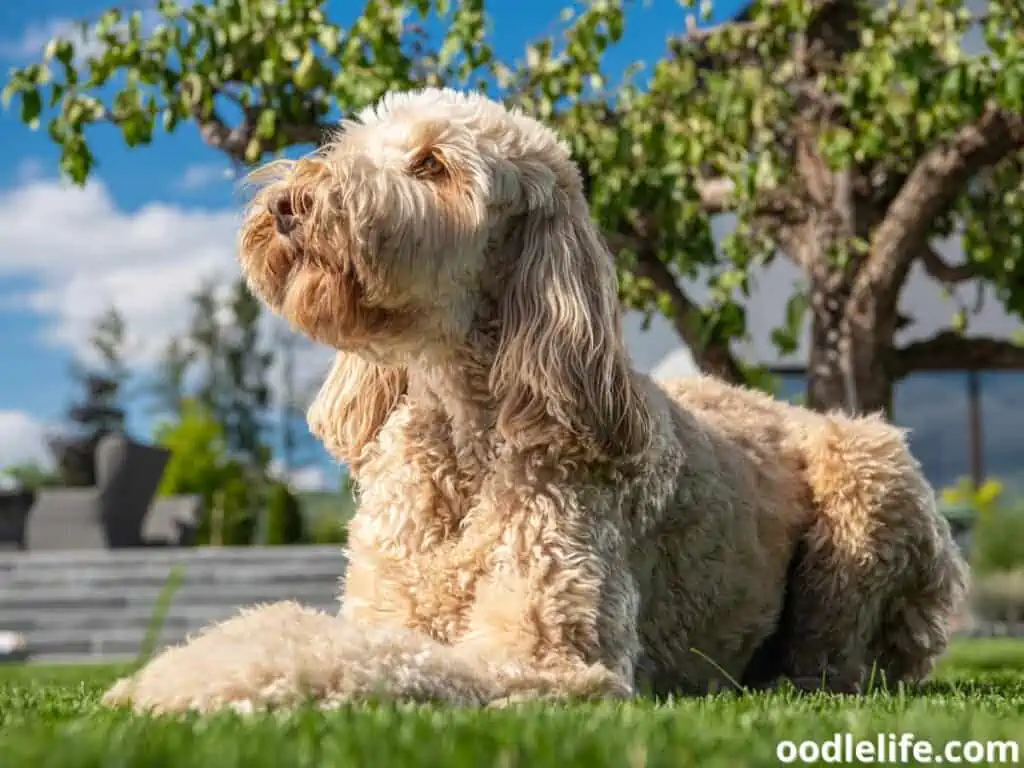 The pups from Grateful Doodle come with a health guarantee, which covers life-threatening genetic disorders. They will also provide you with a three-year extended warranty if you keep the puppy on Paw Tree Dog Food.
The breeder cares for their puppies and raises them in a family environment. As a result, they are particular that you enroll them in obedience classes and that you will be able to provide them with a stable environment and a yard.
The breeder truly cares for their pups. They will continue to remain in touch with the new owners to ensure the pup is still with the family and is healthy and safe. Thanks to the lifetime support that this entails, you can reach out to them at any time for help and guidance.
Contact Details:
Website: https://www.gratefuldoodles.com/
Phone: (904) 537-3698
Email: [email protected]
Location: Orange Park, Florida
Twin City Doodles
Twin City Doodles is a Goldendoodle Association-approved Blue Ribbon breeder. They breed standard multigenerational Goldendoodles. The breeder strives to provide you with a healthy, socialized puppy with great vitality and temperament.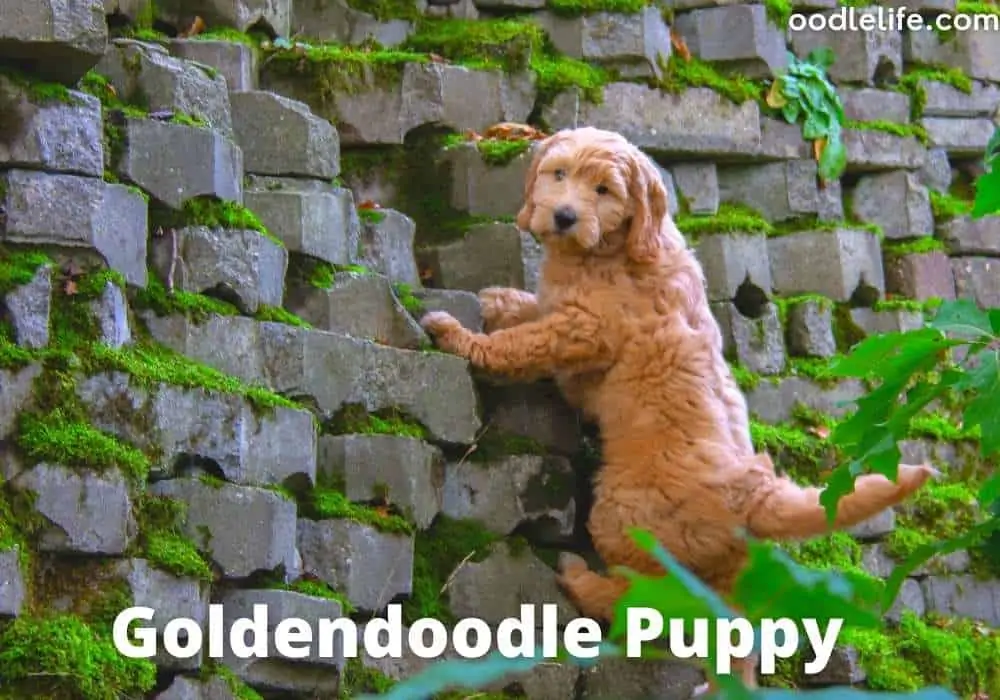 Before breeding, they test the parents to ensure they belong to champion bloodlines and meet the highest ethical standards set by the Goldendoodle association. Once the pups are born, the breeder raises them in a family environment. They socialize the pups with other dogs and people. This leads to the pups developing a friendly and affectionate temperament. This also ensures that they are easily trainable.
The puppy will come with a 2-year health guarantee that will cover cancer, genetic eye conditions, hip dysplasia, and epilepsy.
The breeder will replace your puppy and give you a full refund if it develops any life-threatening health condition. Remember, the health guarantee is contingent upon proper feeding and vaccination following the appropriate protocol. They will consider the guarantee invalid if the new family has not fed the pups or vaccinated them per schedule.
Contact Details:
Website: https://www.twincitydoodles.com/
Phone: (423) 593-1871
Email: [email protected]
Location: Largo, Florida
Paws of Love
Paws of Love is another exceptional Goldendoodle breeder located in Miami, Florida, well known for breeding beautiful, friendly, and healthy Goldendoodles. Since it is a private home, they are able to give the dogs plenty of attention, unlike in kennels. They raise the pups around children and other dogs.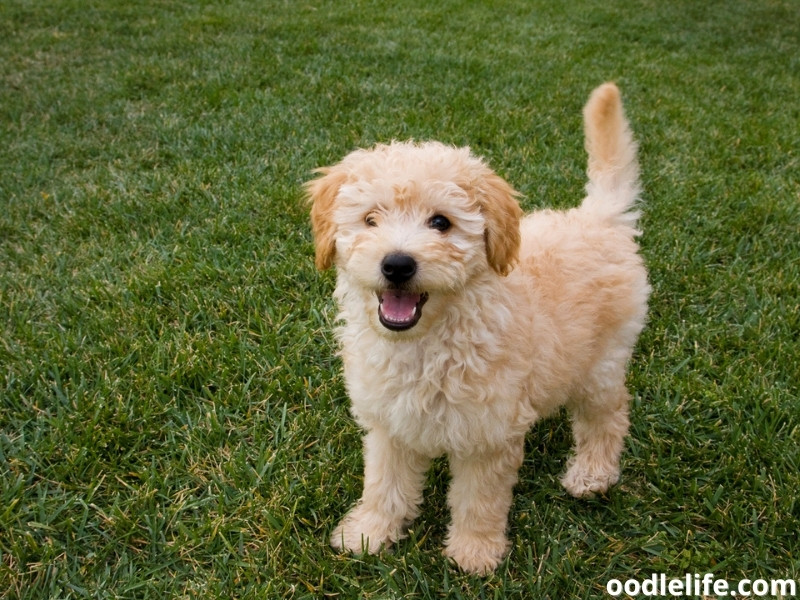 Being well aware of Godendoodle's history, health, and characteristics, the breeder provides puppies with a family-friendly temperament to suitable families.
You will need to pay a non-refundable deposit to reserve a puppy from their upcoming litter. When the puppy is born, you will need to pay 50% of the payment, and when the puppy is six weeks old, you can take it home upon paying the remaining amount.
All the puppies here come from robust purebred parents. The breeders raise them in a nurturing and caring environment so that they develop the ideal behavior. Before the pups leave the facility, they undergo extensive veterinary checkups.
The breeders vaccinate them and deworm them as needed. They provide a 2-year warranty and a lifetime of support.
Contact Details:
Website: https://www.pawsoflovegoldendoodles.com/
Phone: (786) 224-6272
Location: Miami, Florida
Smart Doodle Puppies
Founded to unite loving families with loyal and healthy companions, Smart Doodle Puppies has been raising beautiful Goldendoodles at home. The breeder is GANA certified.
The pups here enjoy fresh air, sunlight, and exposure to new animals, things, and people.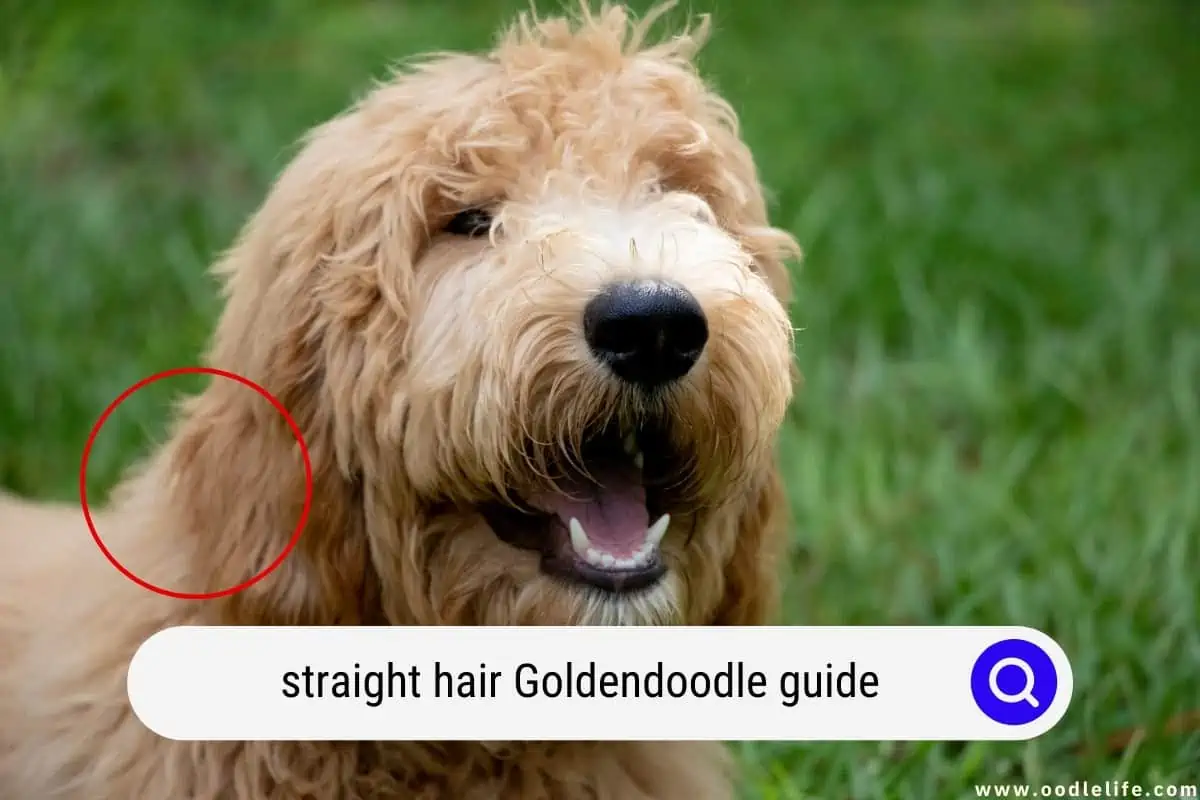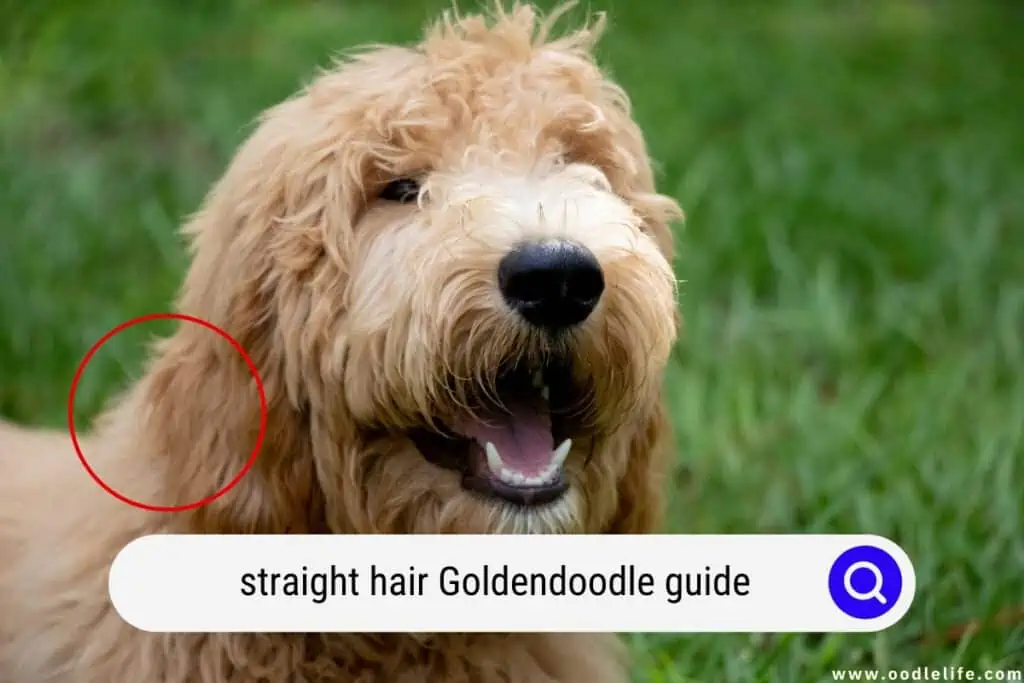 The breeder socializes the pups well and exposes them to many sounds and sights. The pups grow alongside their other animals and birds, so your puppy will not have trouble with other pets when you take it to the park.
The breeder implements Early Neural Stimulation Programs for their puppies from 3 to 16 days old and begin potty training at 3-4 weeks. When the puppies are seven weeks old, they test them for social attraction, restraint, prey drive, sensitivity, and body structure to determine their personality, so you have the perfect dog to meet your needs.
Once you have decided on the puppy, you will need to pay a $500 non-refundable amount to reserve the puppy. You will receive a two-year health guarantee on this puppy. If your pup experiences any of the health concerns that the guarantee covers, they will give you a refund or a replacement puppy.
Contact Details:
Website: https://www.smartdoodlepuppies.com/
Phone: (239) 872-4941
Email: [email protected]
Location: Alva, Florida
Love My Doodles
The last breeder on our list of best Goldendoodle breeders in Florida is Love My Doodles. This small home-based breeder specializes in producing medium-sized Goldendoodles.
This GANA-approved breeder breeds only two litters in a year, so they can give as much attention as possible to the puppies and raise them in the best way possible.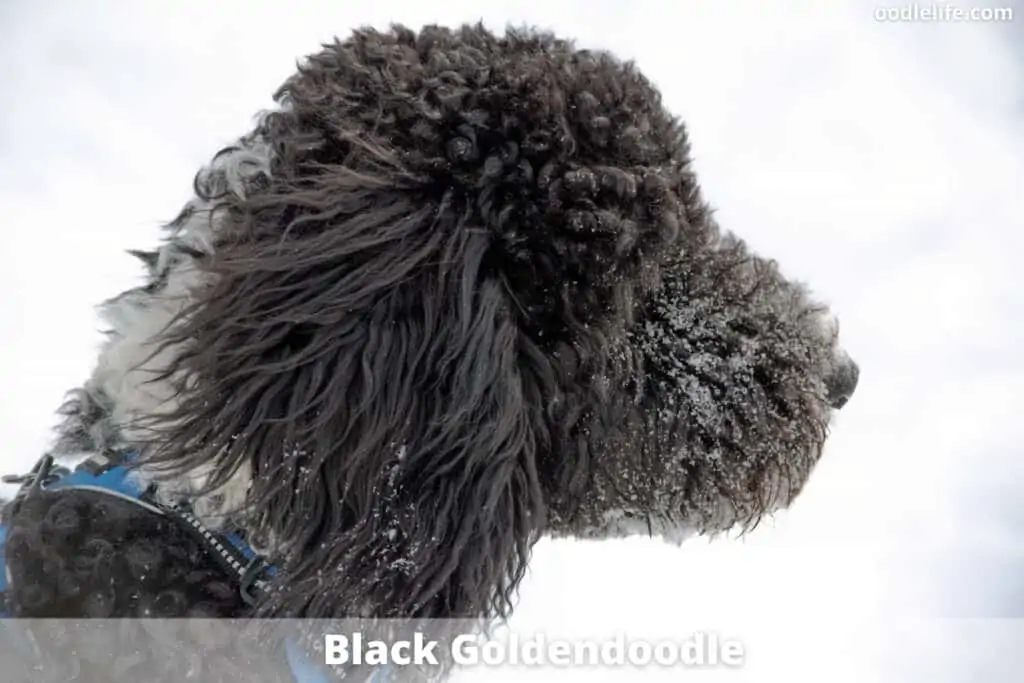 During the puppy's first few weeks of life, breeders follow a Puppy Culture Method program to help their puppies grow into wonderful dogs.
You will need to sign a purchase contract and agreement when you buy a puppy. The agreement states that once you get the puppy from the breeder with all the proper papers, you won't be able to sell it to anyone, and the breeder can intervene during this process and void the transfer. Once you sign these documents, you will need to pay a $500 non-refundable fee.
The breeders offer a 2-year health guarantee on their puppies. When you receive the pup, it will be in good health, dewormed, and would have received its initial round of vaccines.
Contact Details:
Website: http://mylittledoodle.com/
Phone: (407) 801-9442
Email: [email protected]
Location: Casselberry, Florida
Wrapping Up
As the owner of a new life, taking care of a pet is a great responsibility. However, Goldendoodles are one of the gentlest and most loving breeds and one of the most devoted to their owners.
Once you've brought the puppy home, you'll need to make it as comfortable as possible and do everything you can to help them adjust to their new surroundings. Your house will be filled with joy and laughter if you provide proper care and loving homes for these canine buddies!