Best Goldendoodle Breeders In Missouri (2023 Update)
Missouri is known for its beautiful landscape, where friendly people gleam as they walk around their dogs. The Goldendoodle breed is becoming more popular in the state. I mean, who wouldn't want two cute, friendly breeds, Golden Retrievers and Poodles?
These dogs are great for families, with or without kids, or individuals looking for a companion. You will surely need a lot of energy, though, because this breed is very playful and energetic. They are also highly intelligent and known to be great service and therapy dogs.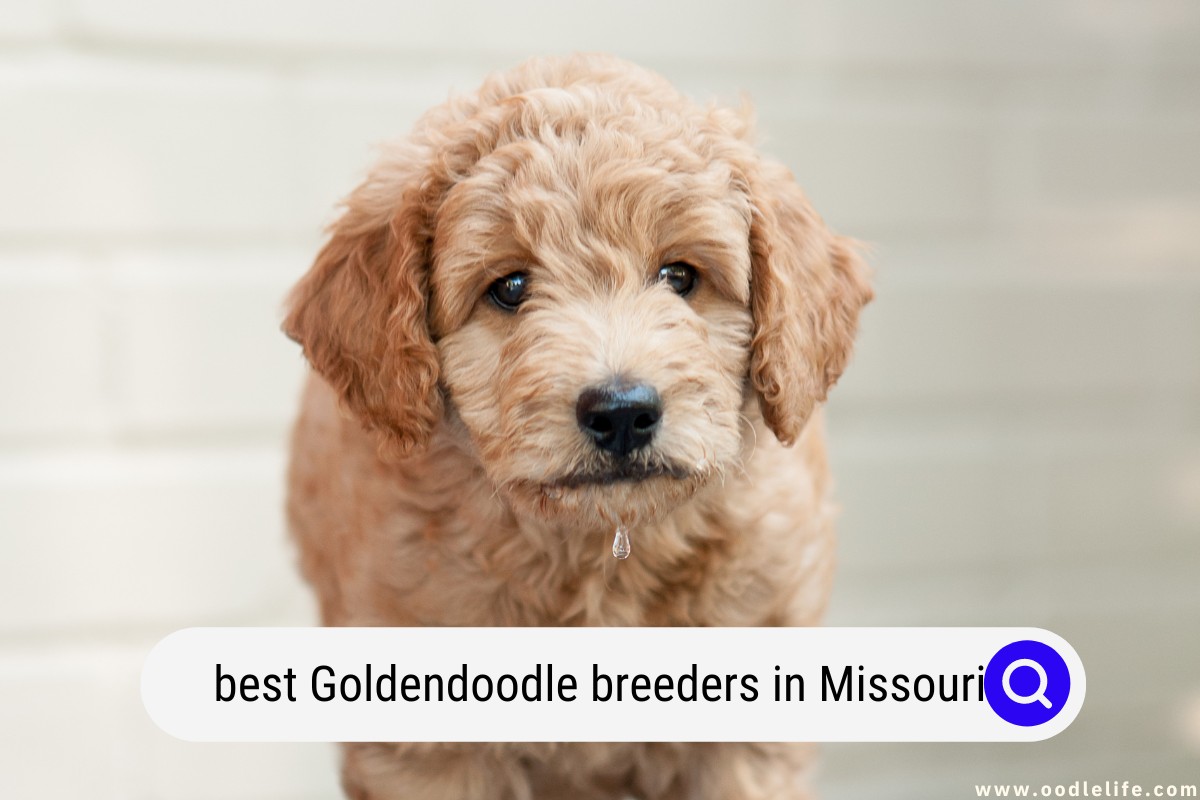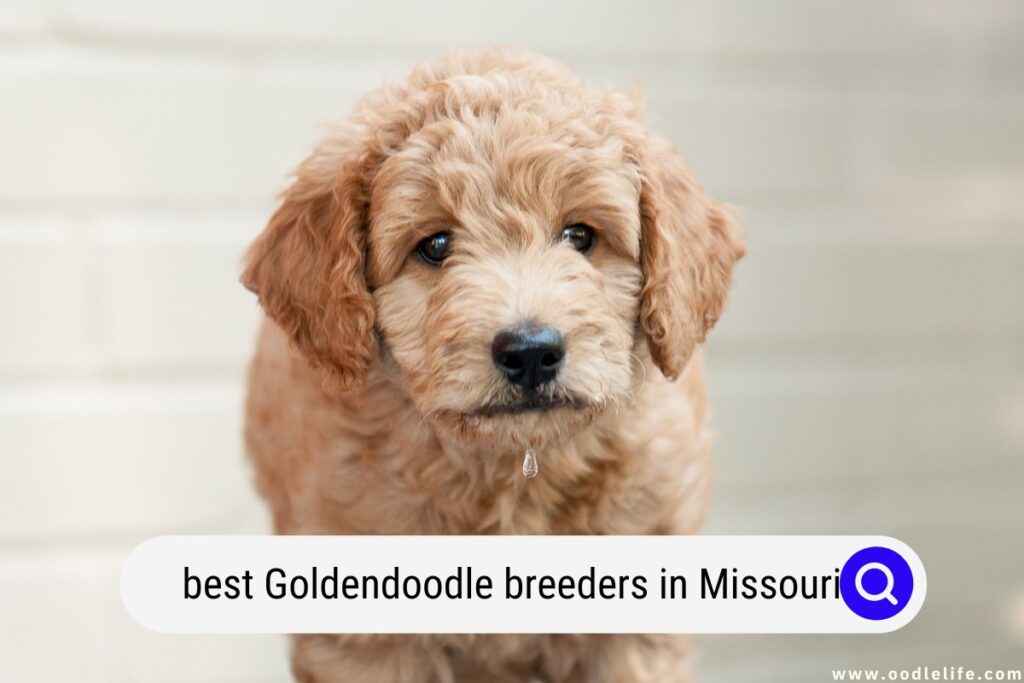 $300 2023 Discount!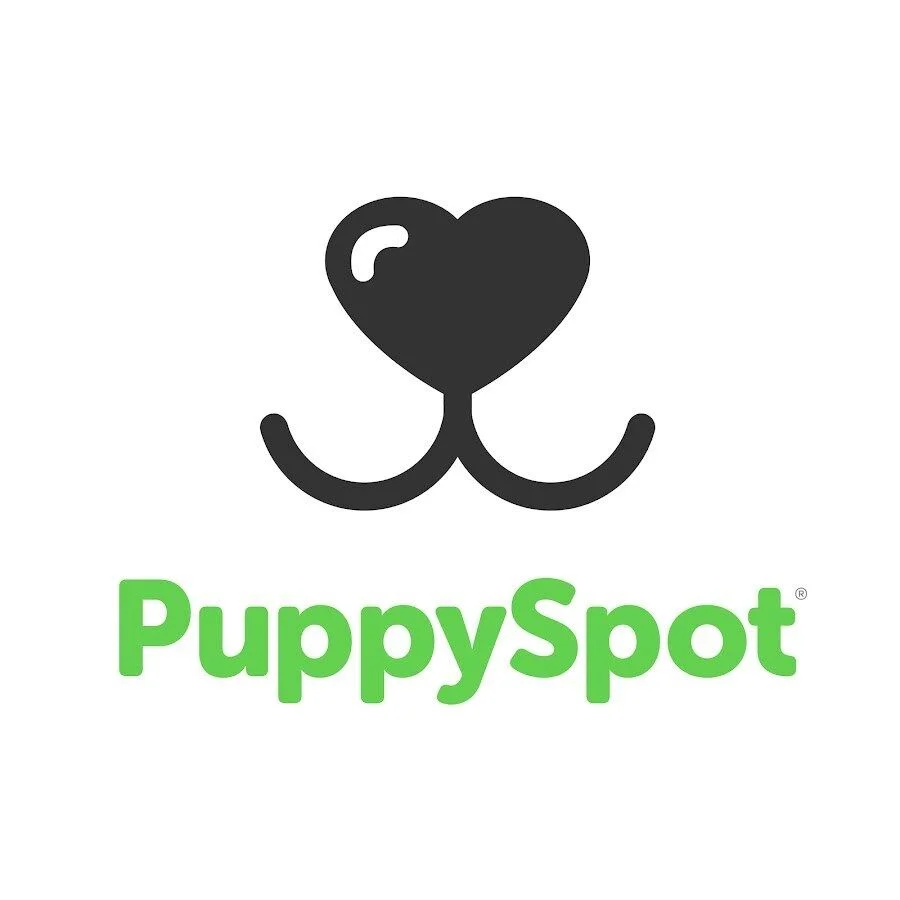 PuppySpot Adoption
PuppySpot is a reputable dog marketplace where you can browse and find compatible puppies right from the comfort of your home. They have placed over 200,000 puppies into homes in the US!
Click through and use the code PUPPY300 for $300 off any puppy adoption.
See Puppies and Save $300
Dogs are considered family, which is why we understand that dog owners look for the best breeders in the area. Especially for a Goldendoodle puppy, having the best reputable breeders will make you feel at ease and confident. Trustworthy breeders will prioritize the breed's well-being over making a profit.
So, what are the services available nearby? We created a list for you to locate these stores that offer high-quality services easily. Let's take a look at the best Goldendoodle breeders in Missouri.
What are Goldendoodles?
Just a quick introduction about this majestic breed. What are Goldendoodles?
Goldendoodles are crossbreeds of a Golden Retriever and a Poodle. Their most popular characteristics are being friendly, kind, and intelligent. They come in various sizes and can have wavy, curly, or straight hair with low-shedding coats.
They are generally healthy with a lifespan of around 10-15 years. What a perfect breed for families and people with allergies!
Pretty sure you are here because you want to have or breed a Goldendoodle. Read along for the best Goldendoodle in Missouri.
1. Premier Pups
The name proves it all–the overall well-being of the pup is premier!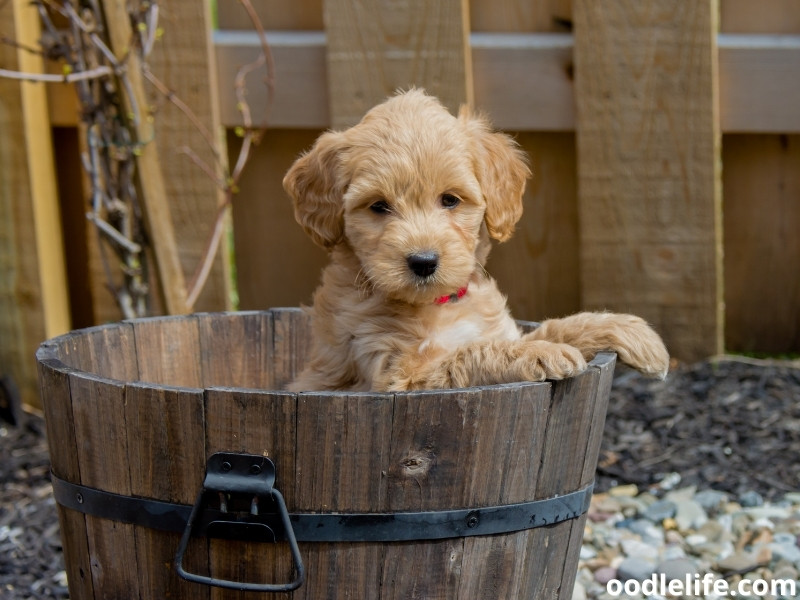 Premier Pups sell and breed puppies that are perfect for small spaces like apartments and condominiums. Their specialty, of course, is Mini-sized Goldendoodles. All their puppies are ensured with a vet health check-up and a health warranty for 10 years.
What brings Premier Pups to this list besides their healthy and adorable pups is their excellent service. The breeders are open 24/7 on-site and provide assistance online through their website.
Dog owners may pick up their puppies in Ohio or have them delivered to their address in Missouri. Worry not, the team carefully manages the process, especially their condition during the delivery, so they can be at peace during the ride.
Here is further information about Premier Pups:
2. Majestic Rose Goldendoodles
Surely, the Goldendoodles are as majestic as a rose if you buy them here.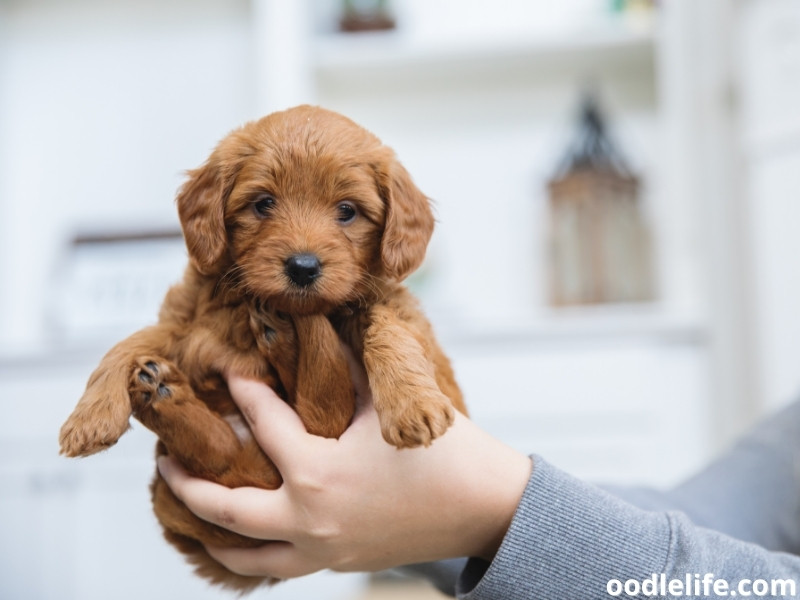 Besides their adorable puppies, the Goldendoodles at Majestic Rose are bred according to strict health and ethical standards. They are considered a Blue Ribbon breeder to say. You can expect that their puppies possess the best quality.
The breeders make sure that their puppies are sociable by exposing them to multiple stimuli usually present in a lively household. So prepare your energy as they are expected to be friendly and playful.
All puppies are regularly checked and tested for genetic conditions and other health issues. Upon purchase, you will be informed of a two-year health warranty and breeder support. Owners with asthma or allergies also don't need to worry because the puppies have hypoallergenic coats.
3. Senseney's Dazzling Doodles
The farm is a great place to grow puppies, which is why Senseney's Dazzling Doodles established their store on a sprawling farm in Wheaten, Missouri. The Goldendoodles under their care are surely happy and healthy since they have ample space to run around. As early as two months old, their litters are engaged with different pieces of training like teaching them how to get in and out of the door.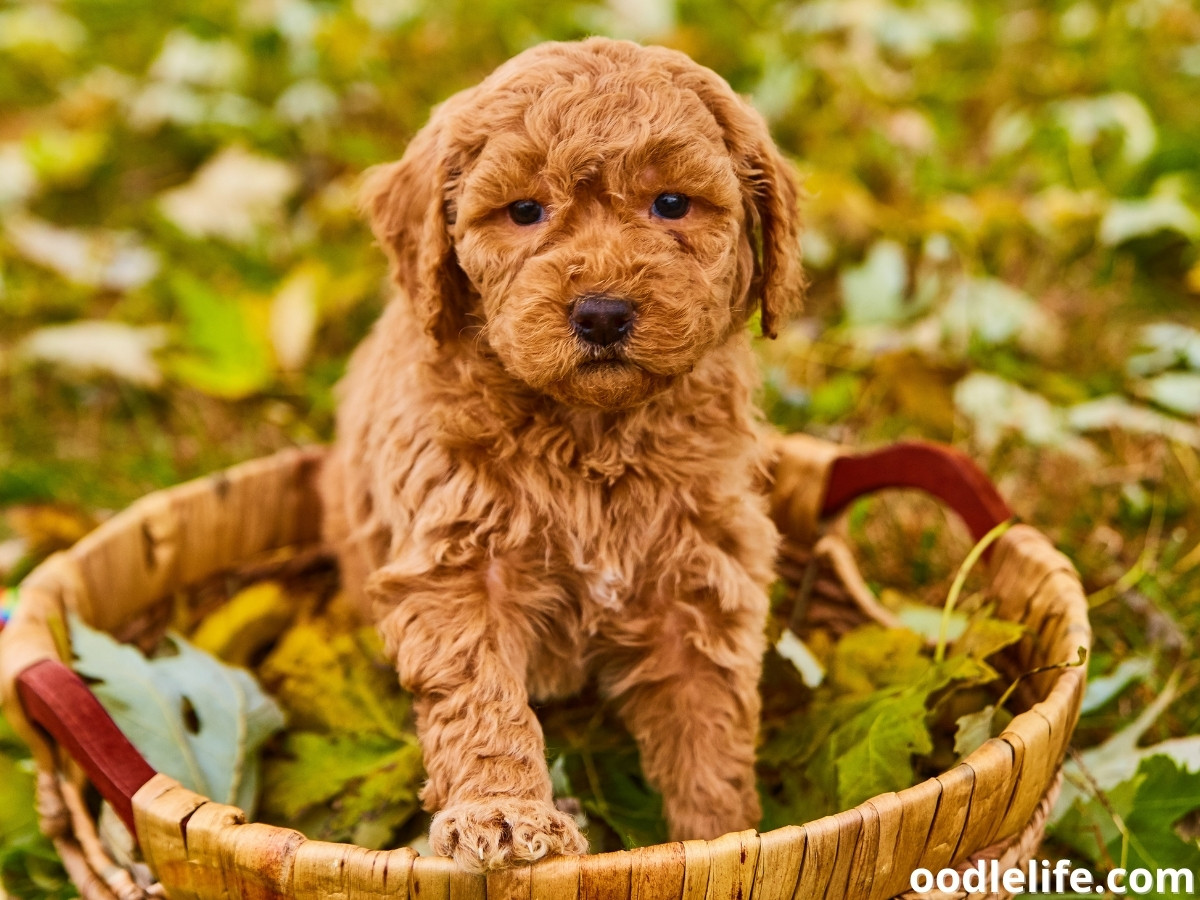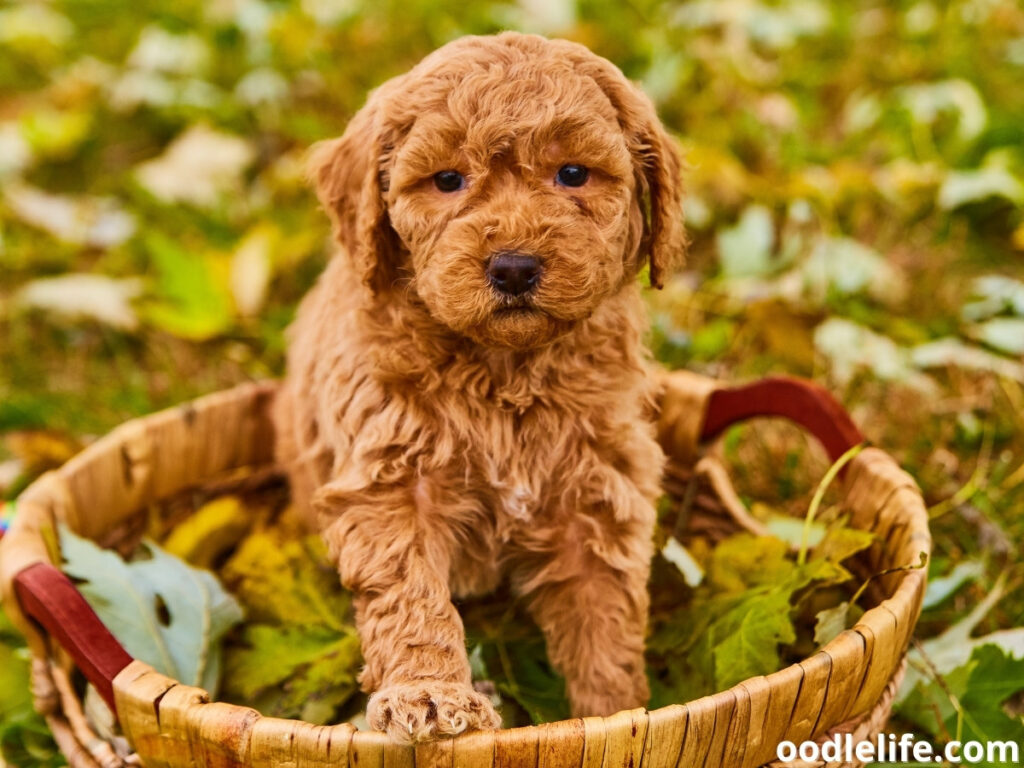 You can get a pup for as low as $1550 to $2000 depending on the size, color, markings, and generation. You may just visit their website for the adaption and reservation form.
4. Creekside Goldendoodles
If your priority is getting the best of the F1 and F1B generation, Creekside Goldendoodles is the best breeder for you. They produce healthy, playful, sound-intelligent, and friendly puppies with hypoallergenic coats, which makes them perfect for families as a companion and for militaries as therapy dogs.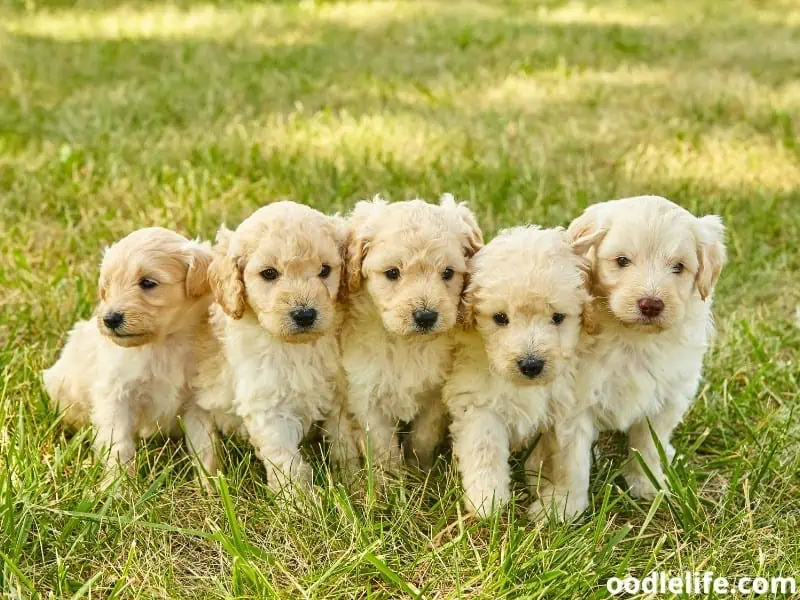 Creekside Goldendoodles invested in a large, clean, and safe environment for their puppies, allowing them to run and play. The team of breeders is also guaranteed to give the utmost care and love to these dogs. They are sociable enough given the quality time spent with them and are healthy due to the high-quality food provided.
To add, they undergo health examinations for their eyes, hips, elbow, and heart. Vets conduct these health testing, as well as vaccinations and dewormings.
When you purchase from Creekside, you will enjoy a one-year health warranty that can be extended to two years if you are a good owner. That would be easy, for sure.
You may refer to this table for more information about the breeder and their puppies:
5. I Dream Of Doodles
Existing over a decade in the industry, I Dream Of Doodles is already considered a reputable breeder in Missouri. They are dedicated to producing healthy and strong Goldendoodles with high intelligence and sound temperament. In fact, as early as day 3 since birth, the team introduces them to Early Neurological Stimulation to expose them to different senses and improve socialization.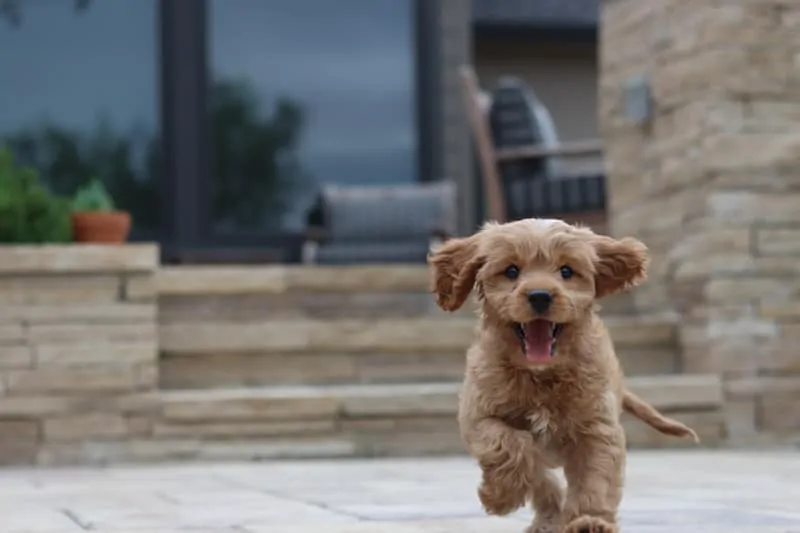 The breeder raises the puppies in a family house so that they can become familiar with the environment. Of course, they make sure that the house is clean, safe, and temperature-regulated.
The pups come from impressive bloodlines with genetic tests as proof. Meaning, they are really healthy with excellent characteristics. Breeders also do regular check-ups on their dogs to pass the health standard and ensure they are free from diseases and genetic issues.
OFA and CERF certifications are accredited to these breeders.
Those who want to own a Goldendoodle will acquire a two-year health guarantee and free regular deworming and vaccination.
6. Farmstead51
When it comes to accommodation and assistance, no one can beat Farmstead51. I mean, who would want to work with the unresponsive ones? This breeder is the most responsive in Missouri.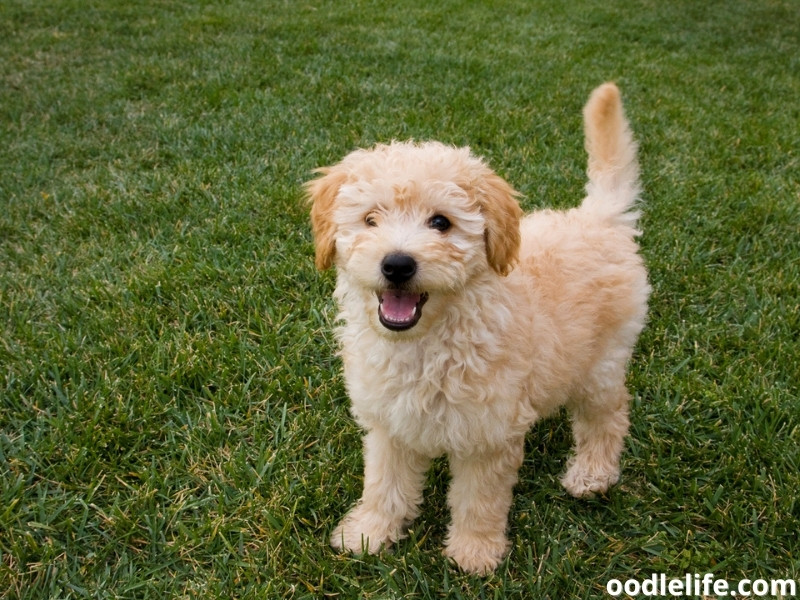 Similar to Senseney's Dazzling Doodles, their puppies have been raised on a farm for over 10 years. In fact, they have a 3-acre property! What a huge place for the dogs to run and play!
According to the owner, they consider them as a family, so they shelter them at their house. Since they are long in the industry. They can attest to providing good service to dog owners.
Health is not a worry because the Goldendoodles are well-fed and regularly checked up by a licensed vet. As proof, they are OFA and CERF certified. All of them came from impressive bloodlines that are AKC registered.
Not just physically, they are also emotionally and socially smart as they are introduced to Early Neurological Stimulation for the senses and puppy culture for socialization.
The inclusions of buying or breeding one Goldendoodle is a one-year health guarantee, regular visits to the vet, deworming, vaccination, and claw clipping.
Conclusion
Every breeder has its own characteristics. They follow certain methods that make them different from other breeders. As such, their charge varies according to their breeding lines, methods, and highlights.
On average, you can expect one Goldendoodle puppy to cost from $1000 to $3000. This price comes along with a vet check-up, vaccines, health certifications, other certificates, and unique incentives like a toy or a blanket.
One thing's for sure, though, Missouri is indeed one of the best breeders in the country. So for dog lovers out there, whether or not you are from Missouri, be sure to check these breeders if you want a Goldendoodle in your home.