5 Best Goldendoodle Breeders In New Jersey (Mini and F1b)
If you are looking for a furry addition to your family, then a Goldendoodle is the perfect choice.
These gorgeous pups make great family pets, but it can be hard to find a good breeder.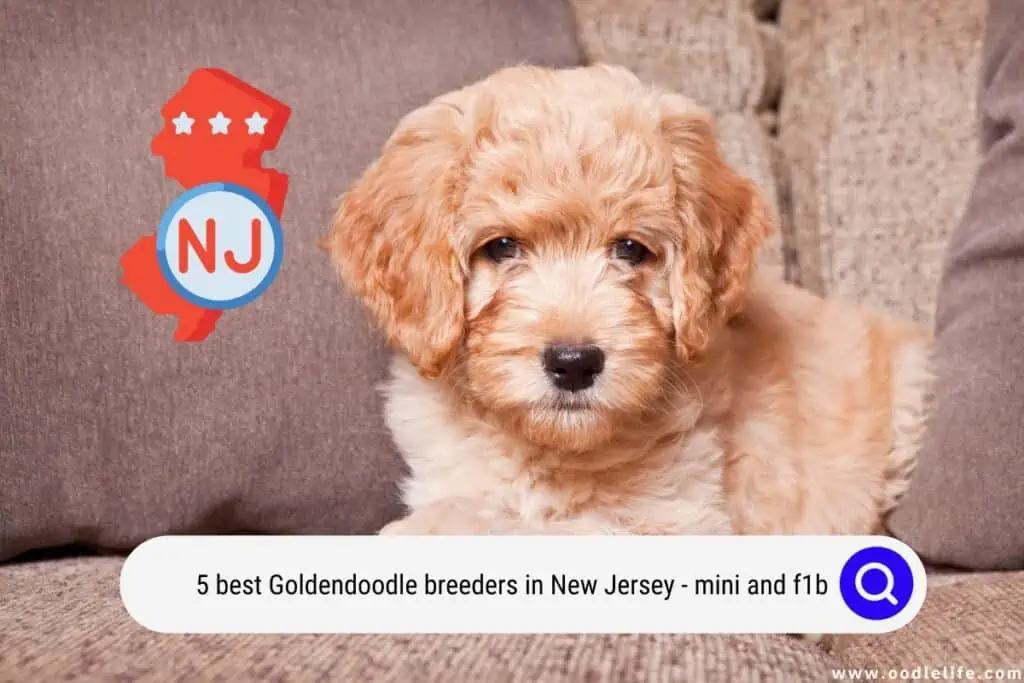 $300 2023 Discount!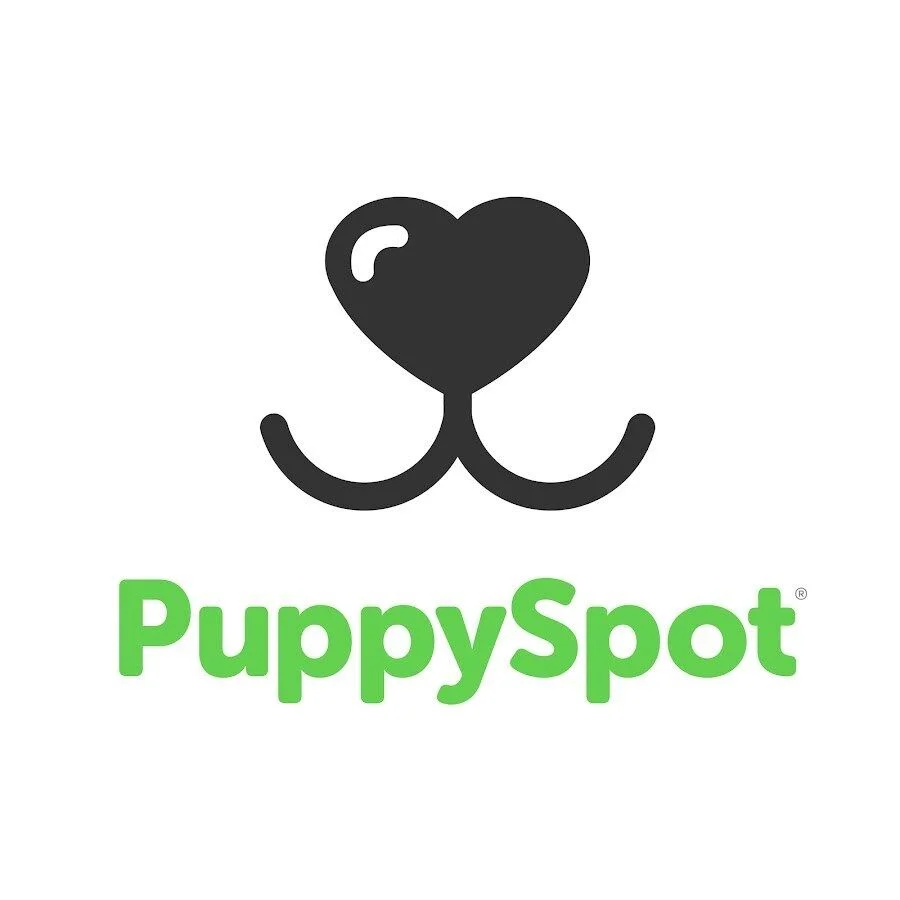 PuppySpot Adoption
PuppySpot is a reputable dog marketplace where you can browse and find compatible puppies right from the comfort of your home. They have placed over 200,000 puppies into homes in the US!
Click through and use the code PUPPY300 for $300 off any puppy adoption.
See Puppies and Save $300
Luckily, there are several excellent Goldendoodle breeders in New Jersey that follow the standards set by the Goldendoodle Association of North America (GANA).
What to Look for in a Reputable Goldendoodle Breeder?
A good breeder should have the best interests of their puppies at heart while also being able to provide you with all the information that you need.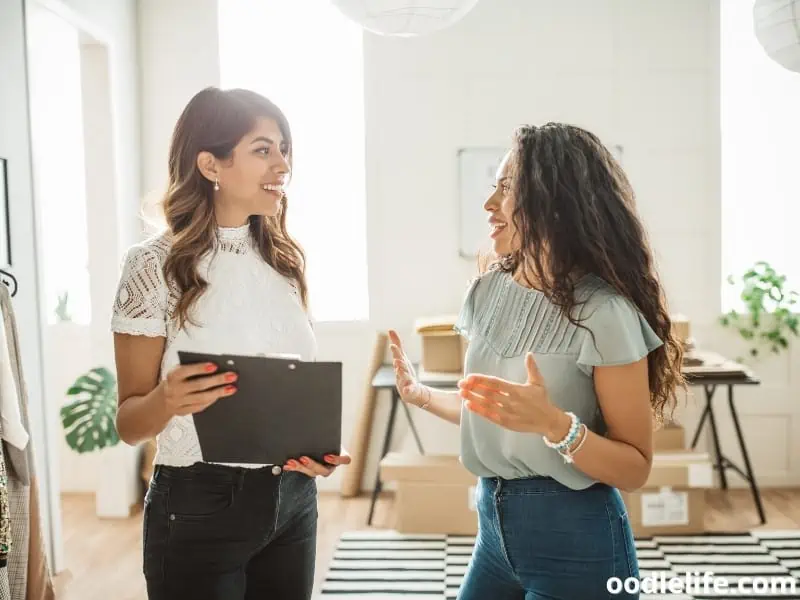 Here are some tips for finding a reliable Goldendoodle breeder. :
Health Clearances
Health clearances from reputable organizations such as OFA (Orthopedic Foundation for Animals) and CERF (Canine Eye Registration Foundation) are essential for any responsible breeder. These health clearances will tell you if the parents of your pup have been tested for potential genetic diseases.
Be wary of any breeders who cannot produce these documents, as this may be an indication that they are not taking proper care of their animals.
Experience
When looking for a Goldendoodle breeder, it is important to consider their experience. Ask questions about how long they have been breeding dogs, what type of training they provide, and what their overall goals are in breeding Goldendoodles.
You want to make sure that the breeder is knowledgeable and passionate about the breed and has a genuine interest in ensuring that each puppy is placed in a loving home.
Reputation
Reputation is key when it comes to finding a Goldendoodle breeder. Ask around your local area or online forums for feedback on different breeders – particularly concerning customer service, follow-up care, and overall satisfaction with their puppies' health and temperament.
If possible, visit the kennel in person so that you can get an idea of the general atmosphere and how well the puppies are taken care of before making your final decision on which one to choose.
Here are five of the best breeders in New Jersey that you should consider if you're looking for a Mini or F1b Goldendoodle.
1) Whitetail Mountain Doodles NJ
When in search for the perfect addition to your home, look no further than Whitetail Mountain Doodles. With their F1B puppies bred from an F1 Goldendoodle and a pure standard Poodle, you will not be disappointed!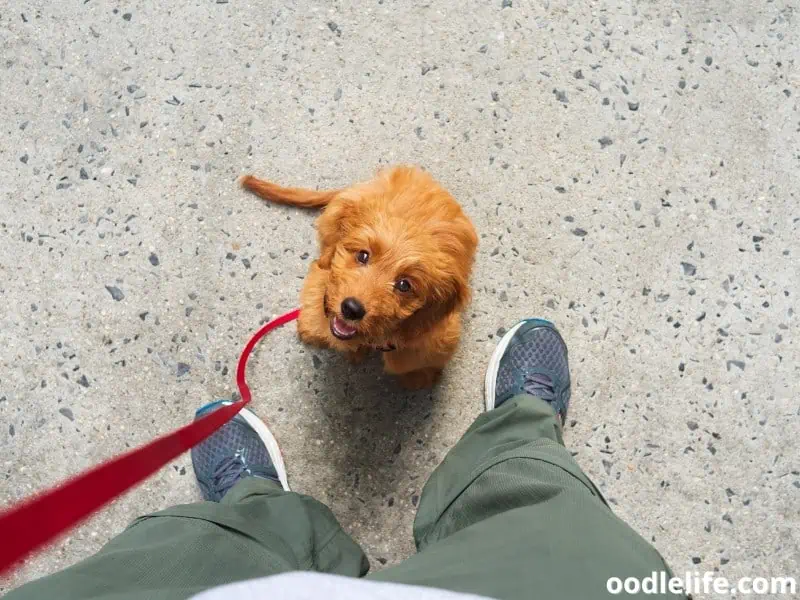 By selecting a Goldendoodle, you gain the benefits of both breeds while avoiding pesky shedding. In addition, these puppies are raised in an environment full of love, playtime, and companionship to ensure proper socialization with their peers as well as your family!
Plus, they live in a spacious house with indoor and outdoor areas for unlimited hours of fun.
While in-person visits are highly recommended, we also offer Skype and FaceTime sessions so you can get a closer look at our Goldendoodle puppies here in New Jersey.
They even provide pickup or delivery options to those within the region and beyond, with an accompanying puppy nanny for safe transport!
These puppies have already begun to develop into lovable family members in their current home and are ready for you to bring them into yours!
When you make the decision to bring home a Mini Goldendoodle puppy, your furry friend comes with more than just its sweet and cuddly nature; it also provides all of the essential information about your puppy's health – including its vaccinations and any other treatments.
If you're searching for a hypoallergenic, non-shedding Goldendoodle, then this breeder is the perfect spot.
Contact Details:
Website: https://www.whitetailmountaindoodles.com/
Phone: (917) 725-1663
Email: [email protected]
Location: Montclair, New Jersey
2) Premier Pups Mini Goldendoodles
Experience the joy of puppy parenthood with Premier Pups, one of the premier providers of Toy and Mini Goldendoodle puppies.
Our organization collaborates with experienced veterinarians and USDA-approved breeders to guarantee that all dog owners receive the most outstanding Mini Goldendoodle puppies available.
Established in the industry for many years, they have earned a stellar reputation due to their outstanding services. They prioritize your pet's health and wellbeing above all else.
To guarantee the puppies are in optimal health, they take all necessary measures, such as having an on-site vet examine them. In addition, their parent dogs must pass health examinations prior to obtaining a puppy.
At their New Jersey location, all Mini Goldendoodle puppies are backed by an impressive ten-year puppy replacement guarantee.
Secure your pup's future with a 10-year puppy replacement guarantee – simply purchase pet insurance for your four-legged buddy for at least six months from the date of acquisition.
To guarantee the comfort and security of your Mini Goldendoodle puppy, they offer superior delivery services in a pet-friendly carrier.
After you've welcomed your canine companion into the family, they will provide helpful advice on how to raise them properly. Your pup's wellbeing is of utmost importance, and they'll continue to check in with you every step of the way.
Contact Details:
Website: https://premierpups.com/
Phone: (740) 809-3074
Email: [email protected]
Location: New Jersey
3) Home Grown Doodles NJ
If you're looking for a lovable Mini or standard Goldendoodle pup to enrich your home life, Home Grown Doodles NJ should be at the top of your list.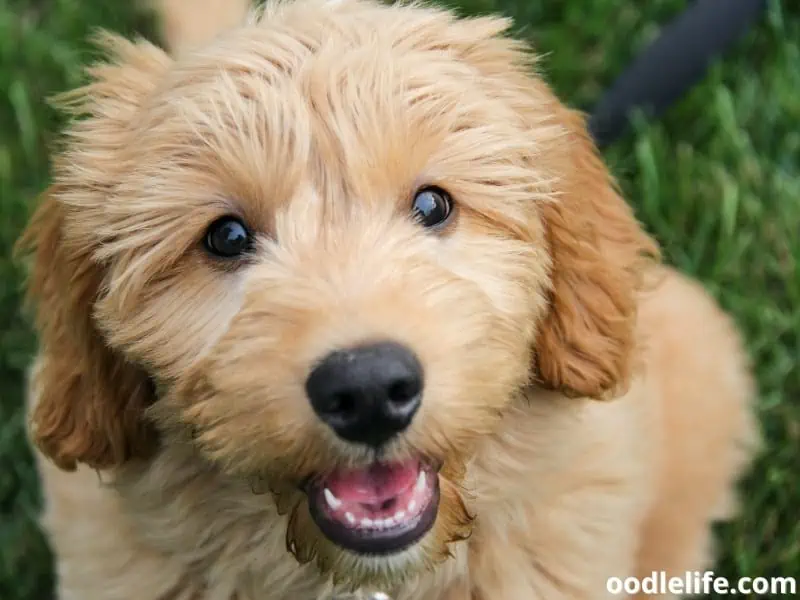 Not only have these adorable puppies been raised in an attentive and loving family environment, but they've also undergone rigorous health tests to guarantee their optimal condition when ready for adoption.
All these puppies are not only socialized with their families but also with each other. Even better, they get to participate in a multitude of enrichment activities, such as games and interactive learning, that help them become more comfortable in different environments.
The puppies not only receive regular grooming and undergo rigorous genetic testing, but they are also extensively socialized to ensure that they get on well with both young children and the elderly.
All of the Goldendoodle puppies in New Jersey will be sent with their vaccination record, complete with a health check and deworming. Plus, they come backed by two remarkable guarantees: A 2-year health guarantee and a genetic health guarantee!
Alongside this, there is also a fantastic home package that comes included – which contains toys and all necessary accessories to get your pup settled into its new abode.
Contact Details:
Website: Home Grown Doodles NJ
Phone: (973) 534-6931
Email: [email protected]
Location: New Jersey
4) Britannia Farms New Jersey
If you're searching for an impeccable F1 Goldendoodle breeder, then look no further than Britannia Farms LLC. As a proud member of the prestigious and reputable Goldendoodle Association of North America (GANA), they offer only top-quality puppies!
The Goldendoodle Association of North America (GANA) is committed to providing high-quality puppies that have been lovingly and responsibly bred. Therefore, strict regulations are imposed on breeders, requiring them to undertake regular health checks and genetic testing for parent dogs – all done with the intention of preserving healthy, happy puppies!
With GANA's strict standards in place, you can be confident your pup has received nothing but the best care.
For your peace of mind, Britannia Farms LLC ensures that each Goldendoodle puppy in New Jersey is OFA-cleared and has undergone thorough screening to guarantee optimal health. This systematic process allows these puppies to continue producing a healthy future generation of furry friends!
These remarkable Goldendoodle pups are from champion bloodlines and boast beautiful, light-colored coats. Moreover, these breeders keep their dogs in the breeding program for a limited number of years before finding them loving homes to relax comfortably in during their retirement days. This is undeniably one of New Jersey's most trustworthy Goldendoodle breeder options!
Contact Details:
Website: https://www.britanniafarms.com/
Phone: (973) 202-5007
Email: [email protected]
Location: Washington, New Jersey
5) Stay Golden
For years, the breeders at this organization have been driven by their unwavering passion for canines and are dedicated to providing quality breeds out of genuine love for pets.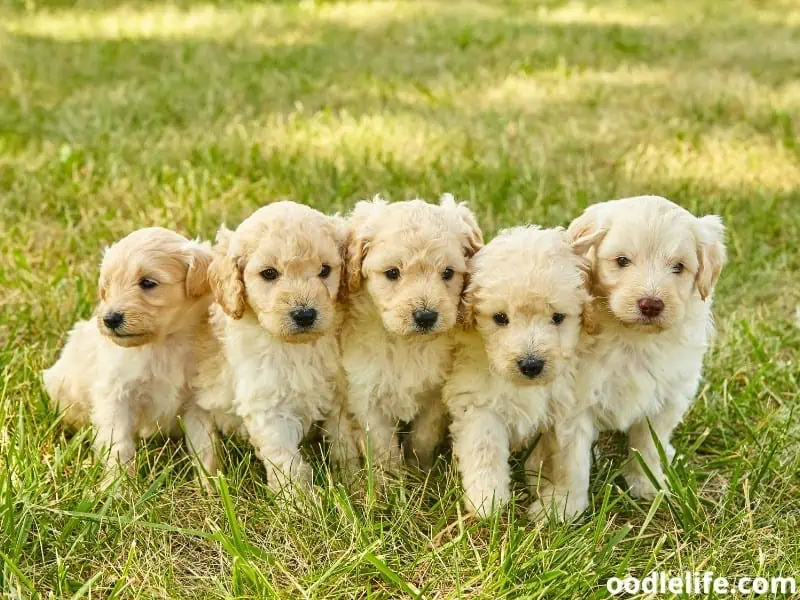 After years of care and attention, Stay Golden has earned a stellar reputation for breeding exceptional Goldendoodles that live up to their name.
Are you craving a brave and friendly Mini Goldendoodle puppy companion in New Jersey? Look no further; you've arrived at the right place!
Subsequently, all puppies at the facility are raised and socialized in a warm atmosphere free of kennels. This makes them exceedingly compassionate and personable.
Each of their Goldendoodle puppies undergoes early training, so you can expect them to be obedient companions.
As they mature, puppies are exposed to the sounds of barking in order to prepare them for a life of supporting their family and handling difficult conditions.
Compared to other breeders, puppies at Stay Golden consistently receive regular health screenings.
In addition to being regularly groomed and tested for any potential genetic diseases, these puppies have been socialized in a way that allows them to interact easily with both seniors and youngsters.
To ensure the safety and health of our puppies, they only receive visitors who have made deposits to pick out their puppies.
Furthermore, we require that all guests cleanse their hands thoroughly before touching any puppies, refrain from handling other dogs or places 48 hours before arriving for your visit, as well as avoid contact with other canine friends during this delicate time in a pup's life.
Since puppies are too immature to receive vaccinations against dog-to-dog diseases, additional restrictions have been integrated to protect the pups' wellbeing. You can opt for in-person pickup or even arrange delivery through air transport with a flight nanny or ground transportation.
Contact Details:
Website: https://staygolden-doodles.com/
Email: [email protected]
Location: New Jersey
Conclusion
Finding a good breeder isn't easy, but luckily there are plenty of great options in New Jersey! Hopefully, this list has helped narrow down your choices when searching for your perfect pup!
Whether you're looking for a Mini or F1b Goldendoodle, these five breeders listed above should be at the top of your list if you're looking for top-notch quality pups! Good luck with finding your furry family member!