4 Best Goldendoodle Breeders in Nova Scotia (2023)
Goldendoodles are some of the most popular dog breeds worldwide right now. These loveable, loyal, and intelligent creatures make some of the best companions whether you live alone or are looking for the perfect family dog.
While they're pretty big, they're incredibly loveable and will make the perfect addition to your family and home. If you're thinking about bringing home a Goldendoodle puppy, finding a reputable breeder is the first step.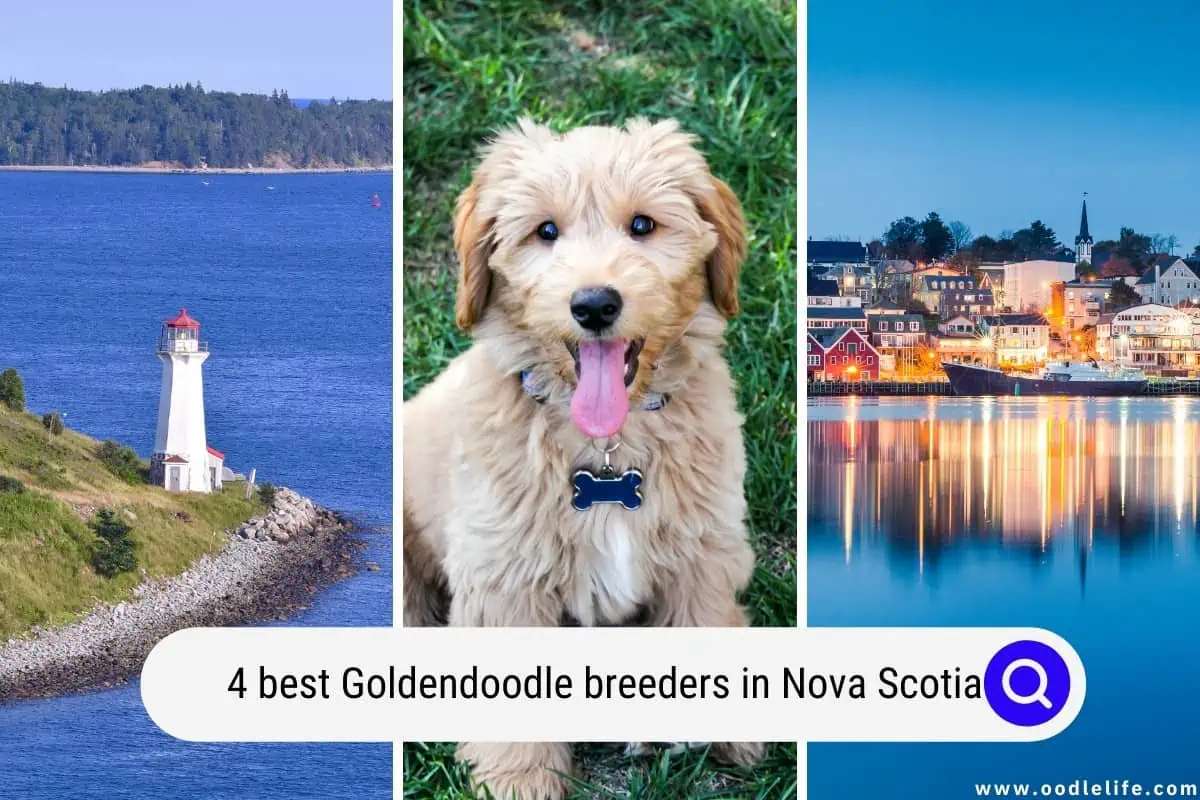 $300 2023 Discount!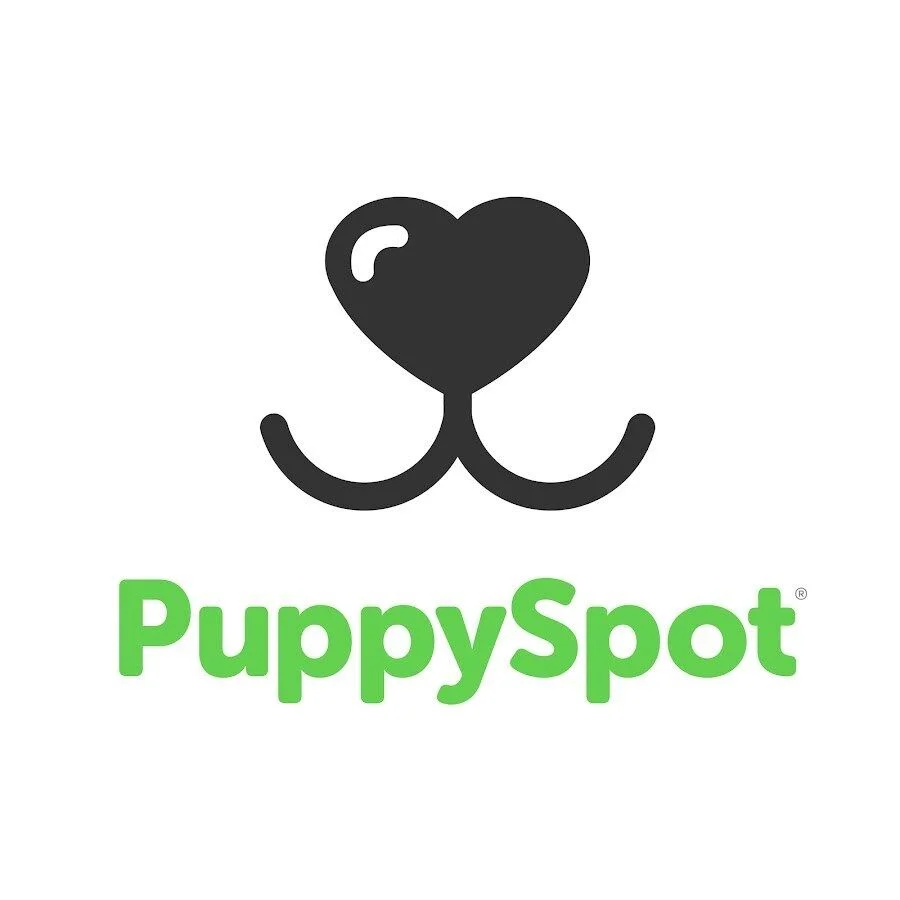 PuppySpot Adoption
PuppySpot is a reputable dog marketplace where you can browse and find compatible puppies right from the comfort of your home. They have placed over 200,000 puppies into homes in the US!
Click through and use the code PUPPY300 for $300 off any puppy adoption.
See Puppies and Save $300
Nova Scotia doesn't have a wide array of Goldendoodle breeders, but they have some that are well worth your time and money. Check out the four best Goldendoodle breeders in Nova Scotia.
Scotia Doodles
When you're searching for a great Goldendoodle breeder in Nova Scotia, one of the first ones to pop up is Scotia Doodles. The breeders have been breeding their dogs for years and through several generations, giving them plenty of experience with the breed.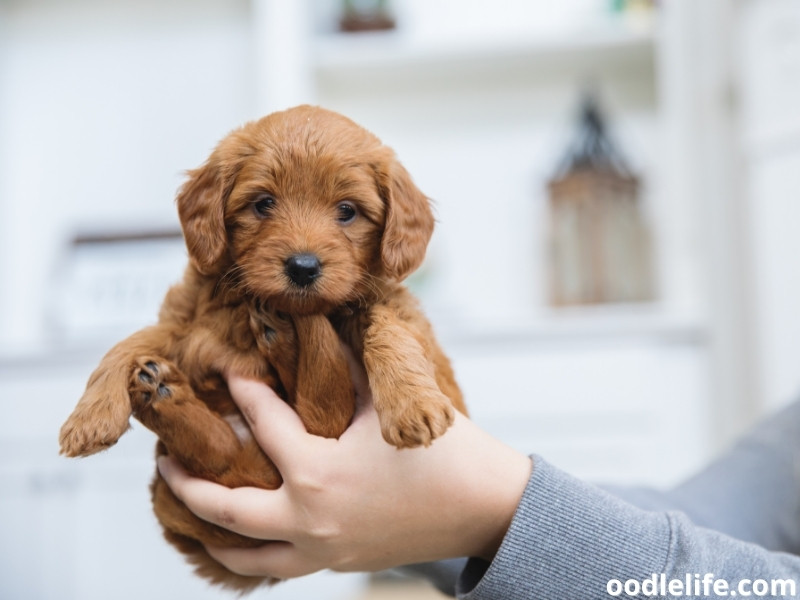 Scotia Doodles is in Brookside, on an acre of land. All the dogs have room to roam and play with one another and the people on the property. The Goldendoodles and other dogs they breed here are well-socialized and should acclimate to a new home easily.
As a reputable breeder, all the dogs and puppies live in the breeder's home and not in kennels outside. They have contact with one another and people practically 24/7. If you're interested in getting one of their Goldendoodle puppies, you'll need to fill out the adoption application and schedule a time to meet the breeder and the puppies.
If all goes well with your application, you'll get to choose which puppy you feel is the right one for you. The breeder can assist if you need help making a decision. All the puppies come with up-to-date vaccinations, deworming, and a health certificate.
Contact Details:
Website: http://www.scotiadoodles.com/
Email: [email protected]
Location: Halifax, Nova Scotia
My Dream Doodles
If you want to get your Goldendoodle puppy from a breeder that goes above and beyond for their puppies and new puppy parents, it's My Dream Doodles in Greenwood, Nova Scotia. Puppies and dogs at My Dream Doodles all live in the house with the breeder.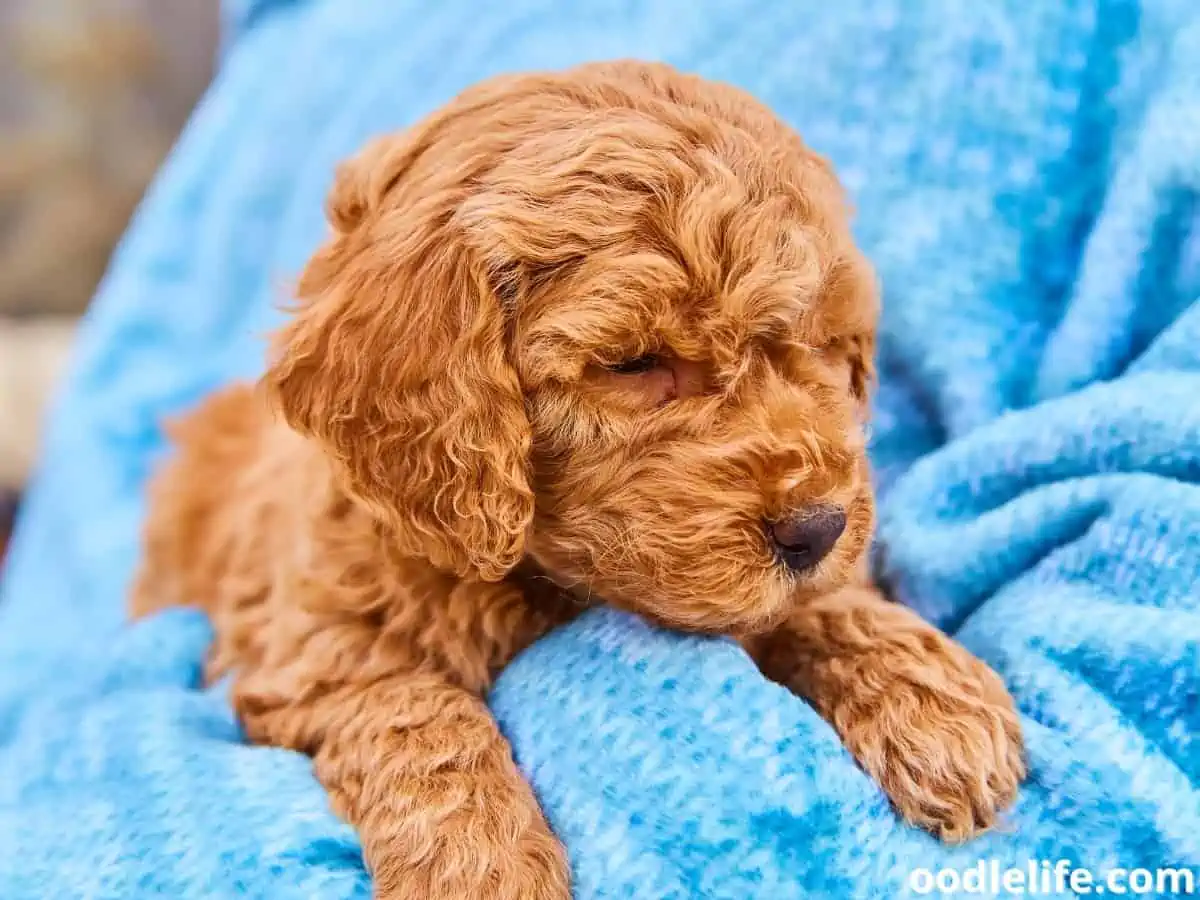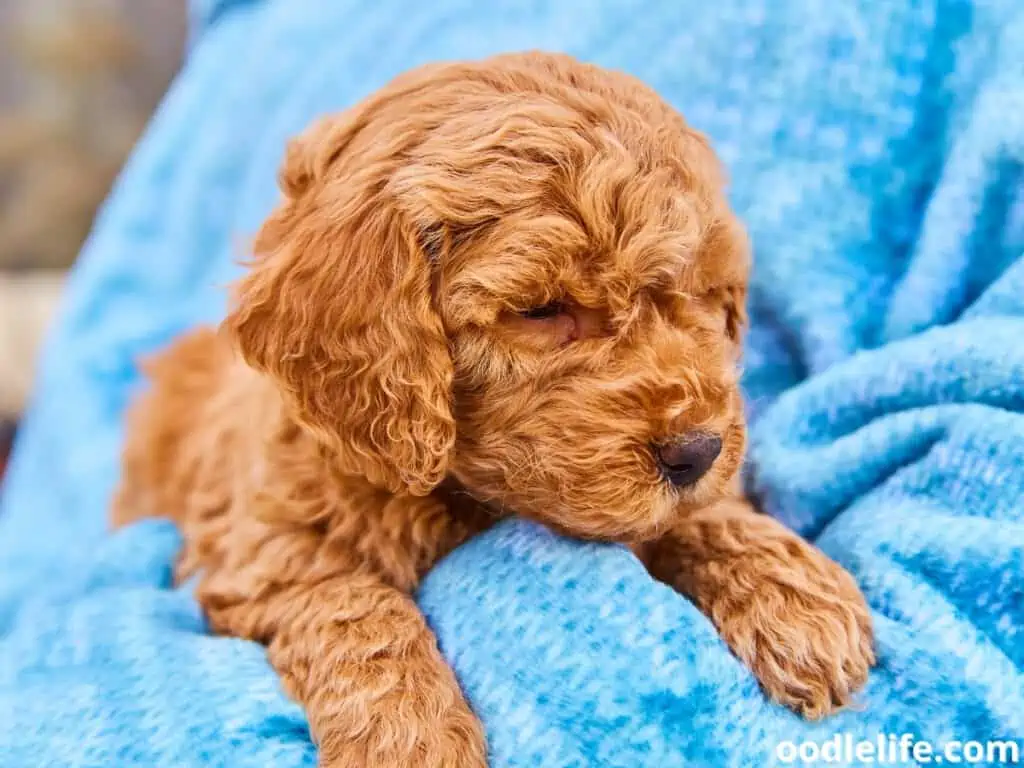 You'll be allowed to come to meet the puppies at six weeks old, and then as long as everything goes well with their health check, you can take them home at eight weeks. The Goldendoodles here come from a long line of healthy, well-behaved, and loveable Doodles.
Like other ethical and high-quality breeders, My Dream Doodles put their potential paw parents through an application process. Once you fill that out and they determine you'll be a great fit, you'll get to put a deposit down on your dream Goldendoodle puppy.
You get all the standard things when it's time for your new puppy to go home with you. You'll get a two-year health certificate, deworming, and vaccinations for your puppy. This breeder stands out because they groom the puppy before they go home and then give you a toy, harness, and a sample of their food to get you started.
Contact Details:
Website: https://mydreamdoodles.ca/
Phone: (902) 847-1312
Email: [email protected]
Location: Greenwood, Nova Scotia
East Coast Doodles
East Coast Doodles is the breeder you should consider going with if you want F1 Goldendoodles. The puppies are adorable, and you can meet all the pet parents when you set up a time to meet the puppies and breeders.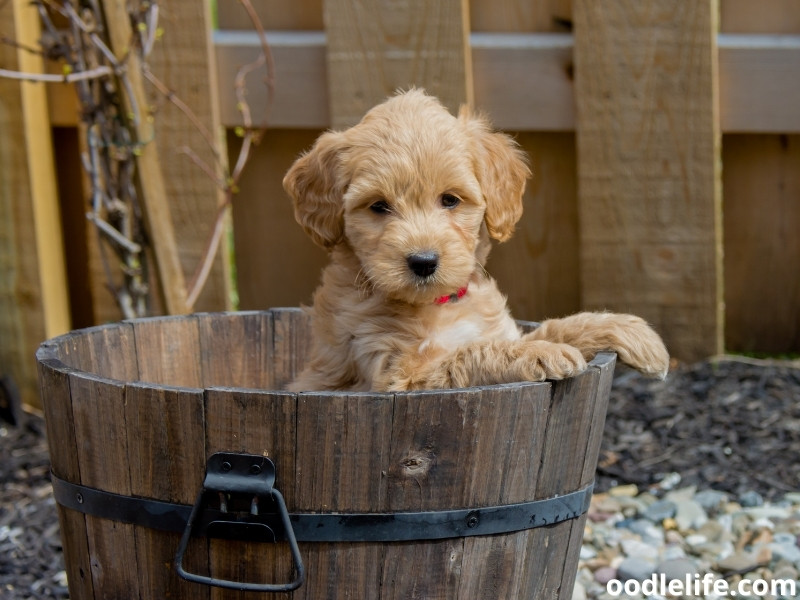 While they haven't been breeding for too long, they have an excellent reputation, and all their puppies are in great health. They're adorable and are well-socialized long before you bring your puppy home. This is great for families with kids or other animals.
They provide you with everything that a breeder should when you take your puppy home. They require you to check your puppy with your vet within seven days to ensure their health check matches what the breeder's vet said.
They're good about keeping interested paw parents up to date on when they'll have new litters and when they can expect to meet the puppies once they're born. They thoroughly vet all their potential adopters, but the process is worth it.
Contact Details:
Website: https://eastcoastdoodles.ca/
Phone: (902) 222-2536
Email: [email protected]
Location: Truro, Nova Scotia
Green Acres Kennel
Green Acres Kennel is one of the most reputable breeders in Nova Scotia. Besides Goldendoodles, they breed Golden Retrievers and Bernedoodles. While most of their puppies go to homes where they'll just be a pet, some of their past puppies have gone on to be fantastic service animals.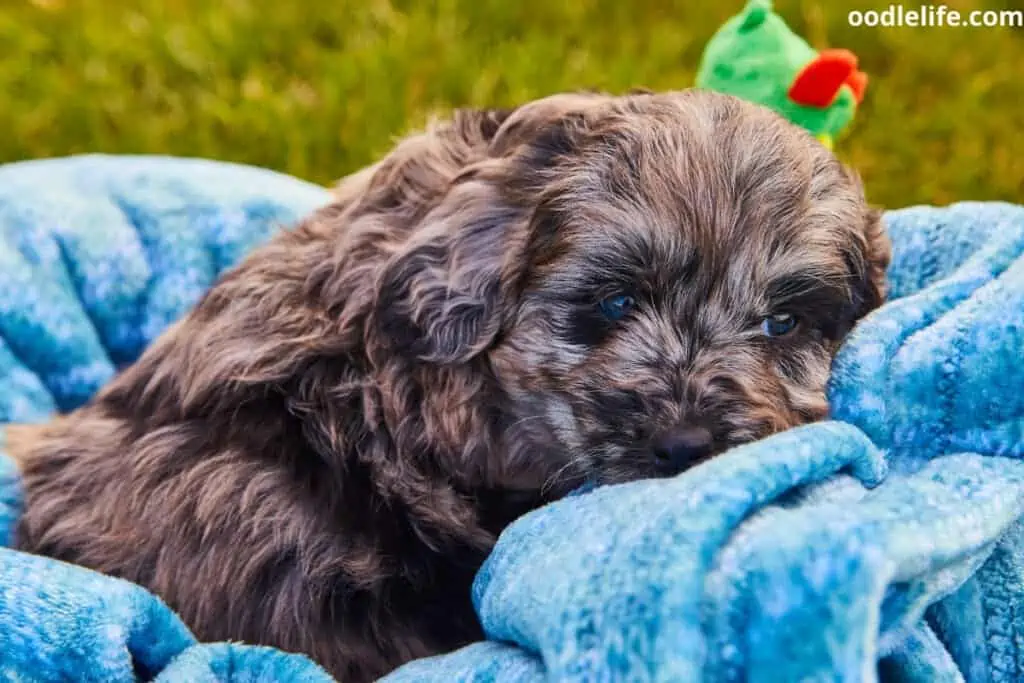 The breeders have almost two decades of experience breeding dogs and, particularly, their Goldendoodles. Green Acres Kennel is on 100 acres of land with two rivers. All the dogs and puppies have the freedom to explore and play outside while sleeping comfortably inside.
If you want to get your puppy from this breeder, you'll want to fill out an application sooner rather than later. Once they announce a new litter is coming, they tend to get dozens of applications, which could mean you'll end up on a waitlist if you don't act quickly.
All their puppies go home healthy, with as many vaccines as they can have at that age, a microchip, and deworming. They're very active on Facebook if you want to stay up to date on everything that's happening at this breeder's home.
Contact Details:
Website: https://www.greenacreskennel.ca/
Phone: (902) 867-0361
Email: [email protected]
Location: Antigonish, Nova Scotia
Final Thoughts
When you're ready to bring home your new furry best friend, avoiding pet stores and unethical breeders is the best thing to do. Nova Scotia has four amazing Goldendoodle breeders that can help you find a new addition to your family you'll love for years to come.
These four Goldendoodle breeders are reputable and have a long history with dogs, the experience, and the loving personality that you want in a breeder. Be sure to get in touch with any of these Goldendoodle breeders when you want to start the process of bringing home an adorable puppy.