Best Goldendoodle Breeders in Utah (2023 Update)
Are you looking for Goldendoodle breeders in Utah? Goldendoodles are quite loveable, and most people prefer keeping them since they are intelligent, social, and have good temperaments.
The beautiful coats these dogs have make them lovely creatures, and the best part is that most are hypoallergenic. This means that they are the perfect choice for anyone who is allergic to dog fur or hair.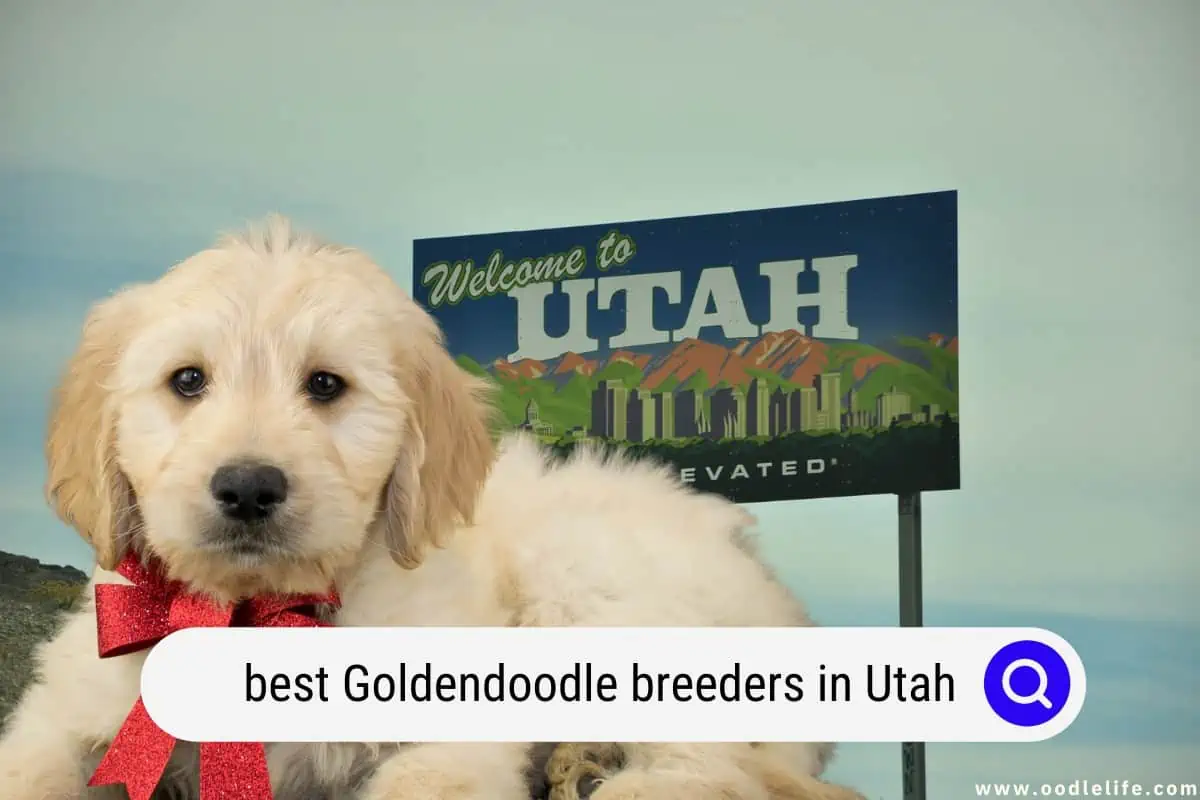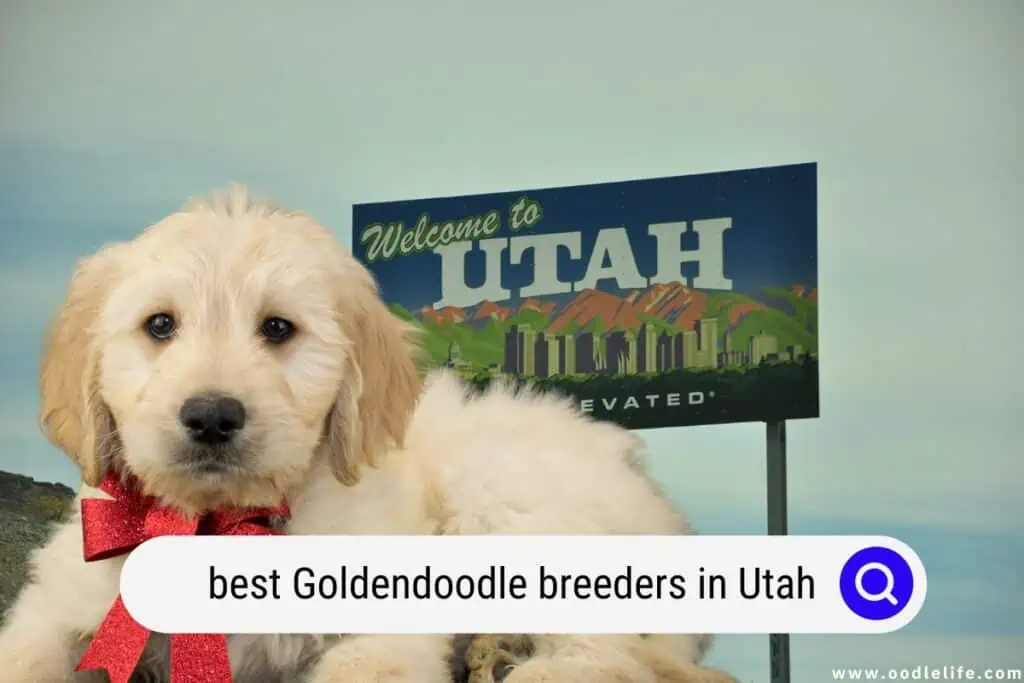 $300 2023 Discount!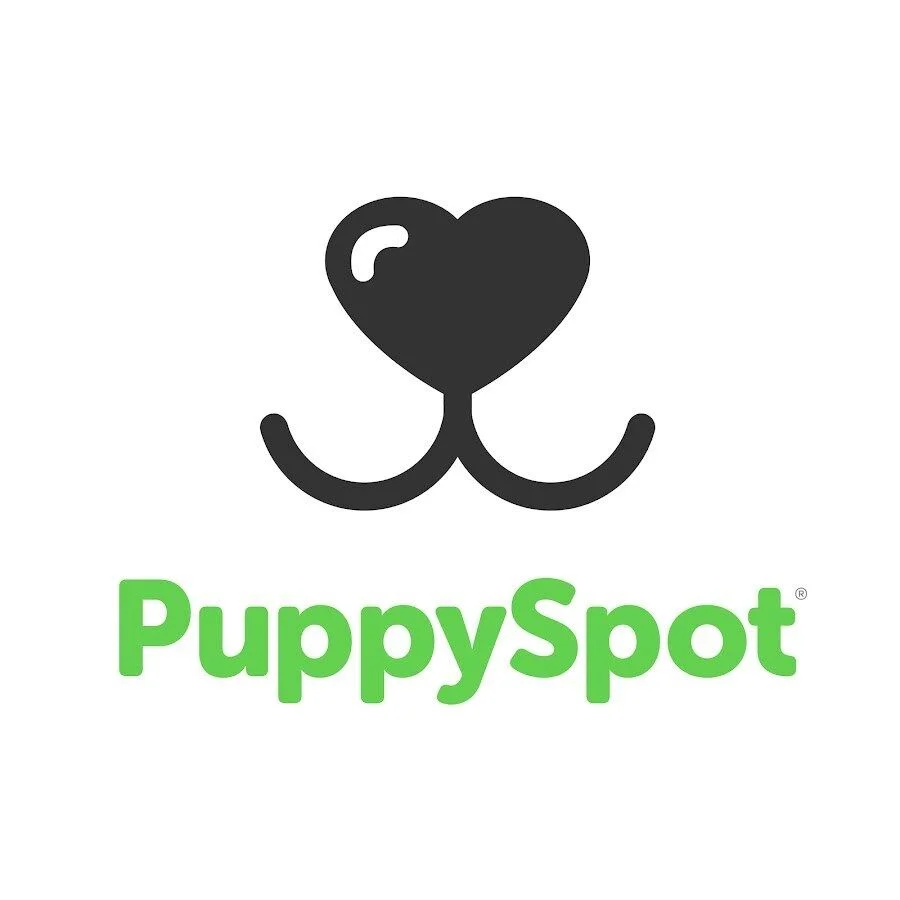 PuppySpot Adoption
PuppySpot is a reputable dog marketplace where you can browse and find compatible puppies right from the comfort of your home. They have placed over 200,000 puppies into homes in the US!
Click through and use the code PUPPY300 for $300 off any puppy adoption.
See Puppies and Save $300
Adopting a Goldendoodle might seem like a straightforward process. However, it's crucial to ensure you work with a reputable breeder near you. This ensures you take home healthily with no underlying complications.
Working with a good breeder also guarantees that you can contact the breeder for any assistance.
If you live in Utah, this post takes you through the best Goldendoodle breeders in the area with a proven track record.
Goldendoodles Utah
If experience is something to go by, Goldendoodles Utah is a good pick that will surpass your expectations. The breeder has been in the industry for over 15 years. Their love for Goldendoodles influences their success in breeding puppies.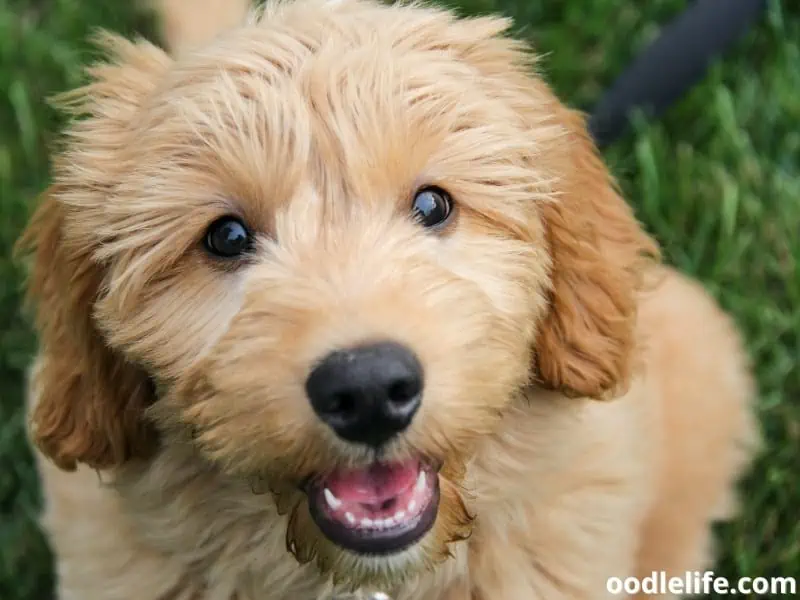 The team mainly focuses on breeding Mini and Toy sizes. The pups are low-shedding since they are mostly F1 and F1b generation.
Goldendoodles Utah strives to ensure they raise puppies of superb quality. To achieve this, they perform in-depth research for each litter to make sure the sires and dams are of the best quality.
The breeding parents also undergo additional genetic tests to confirm they don't have any genetic issues they might pass to the puppies. All Goldendoodles have certifications that prove they have working elbows, hips, patellas, and hearts.
Goldendoodles Utah provides its puppies with a homely environment where they get maximum love and care. The goods are well-fed and have plenty of space to engage in physical activities that keep them energetic and happy.
Breeder Details:
Timber Creek Doodles
Timber Creek Doodles is another great breeder in Utah that has been in business for more than a decade. They are a family-owned breeder that specializes in teacup and mini-sized Goldendoodles.
The breeder's genuine love for Goldendoodles is evident from the puppies' health. Their dogs have adorable coats and are very intelligent with decent, calm temperaments. Timber Creek Doodles' dog-rearing business runs in the family, as everyone gets involved in raising healthy and happy puppies.
Over the years, they have trained their kids to raise Goldendoodles, and they now do this on their own. This allows them to have many litters in their breeding program.
Timber Creek Doodles offers a two-year health guarantee on their pups. Plus, the first round of health shots is on them. Clients can also benefit from the Goldendoodle blanket with mom's scent they take home.
Breeder Details:
Artisan Miniature Goldendoodles
Artisan Miniature Goldendoodles dedicate their time to rearing puppies that later become high-quality family companions. Their Goldendoodles are very intelligent and have good temperaments.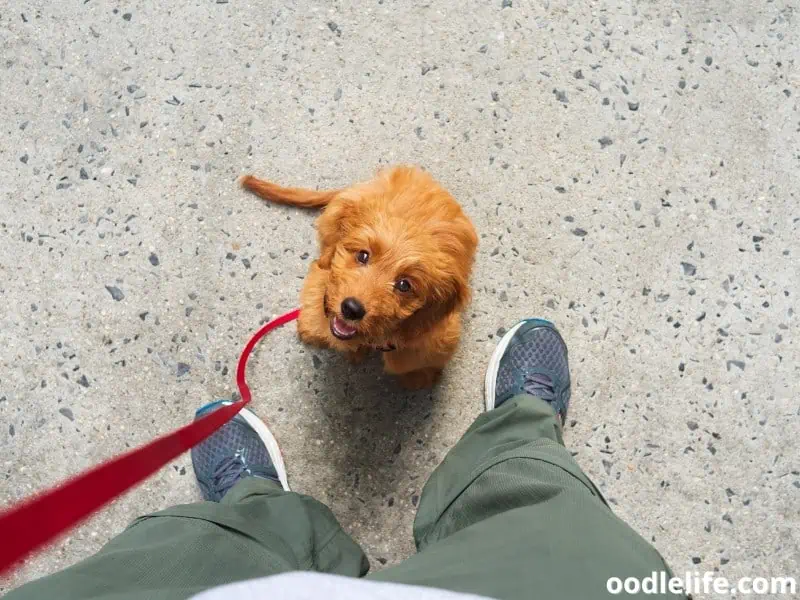 Artisan Doodles have a solid reputation for providing the best Goldendoodles in Utah. Therefore, working with them is one way to ensure you avoid the hassle of trying out different breeders before finding the best.
All Goldendoodles from this breeder enjoy the family setting they grow in. The breeder also has a huge property, providing puppies with ample space to play. Goldendoodles have a long list of socialization protocols to fulfill before adoption, including puppy culture, Early Neurological Stimulation, clicker, potty, crate training, etc.
Artisan Miniature Goldendoodles use AKC-certified sires and dams. In fact, they import some dog parents to ensure they maintain their breeding standards. The breeder also offers certifications for elbows, hips, patella, and eyes, which are vital for any breed parent.
Goldendoodles come with a two-year warranty.
Breeder Details:
Natural Doodle Life
Natural Doodle Life understands what it means to provide its clients with high-quality Goldendoodles. They are also the best Goldendoodle breeders in Utah since they have been in business for over seven years. Natural Doodle Life produces mini, medium, and standard Goldendoodles.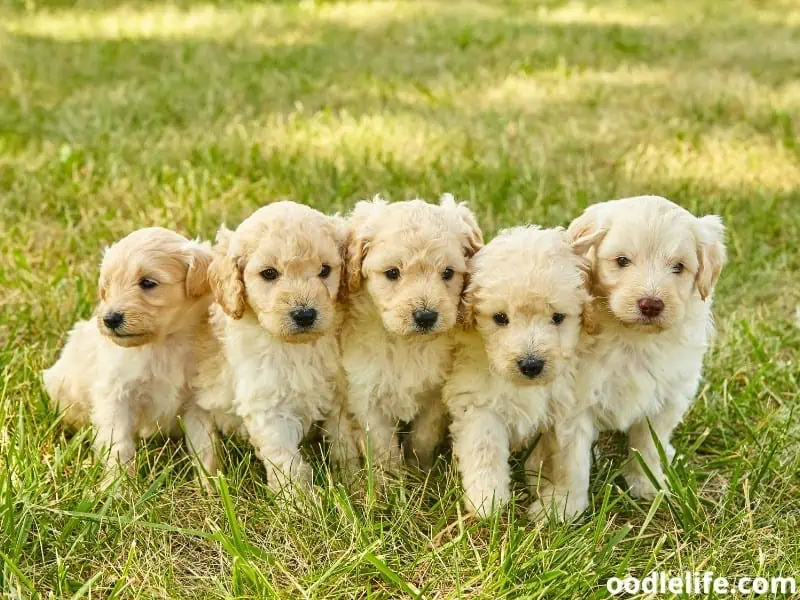 The breeder's puppies have good eyesight and health and demonstrate high intelligence levels. One thing you'll love about their dogs is that they are also very social and playful. Besides the beautiful Doodle coats the dogs have, they are healthy and well-fed.
All Goldendoodles at Natural Doodle Life enjoy a cozy and family-friendly environment. The puppies have a temperature-regulated sleeping environment. Individuals of different ages mingle with the dogs as part of their socialization protocols.
The puppies also undergo basic training to ensure they know how to use potty and crates. Goldendoodles go through early neurological stimulation from day three to 16.
Natural Doodle Life maintains a high-quality breeding program by working with the best breeders. To achieve this, they use high-pedigree Poodles and Golden Retrievers. Parent dogs are hand-picked based on their health and intelligence.
Natural Doodle Life offers a two-year health guarantee on their Goldendoodles. They also offer vaccination and deworming records to give clients confidence that they are taking home healthy pets.
Breeder Details:
Golden Doodle Express
Golden Doodle Express stands out for its high-quality breeding standards. The breeder has a special interest in breeding Mini Goldendoodles because of their relatively small size, non-shedding coat, decent temperament, and high intelligence. Golden Doodle Express usually aims to improve the breed before offering their pups for adoption.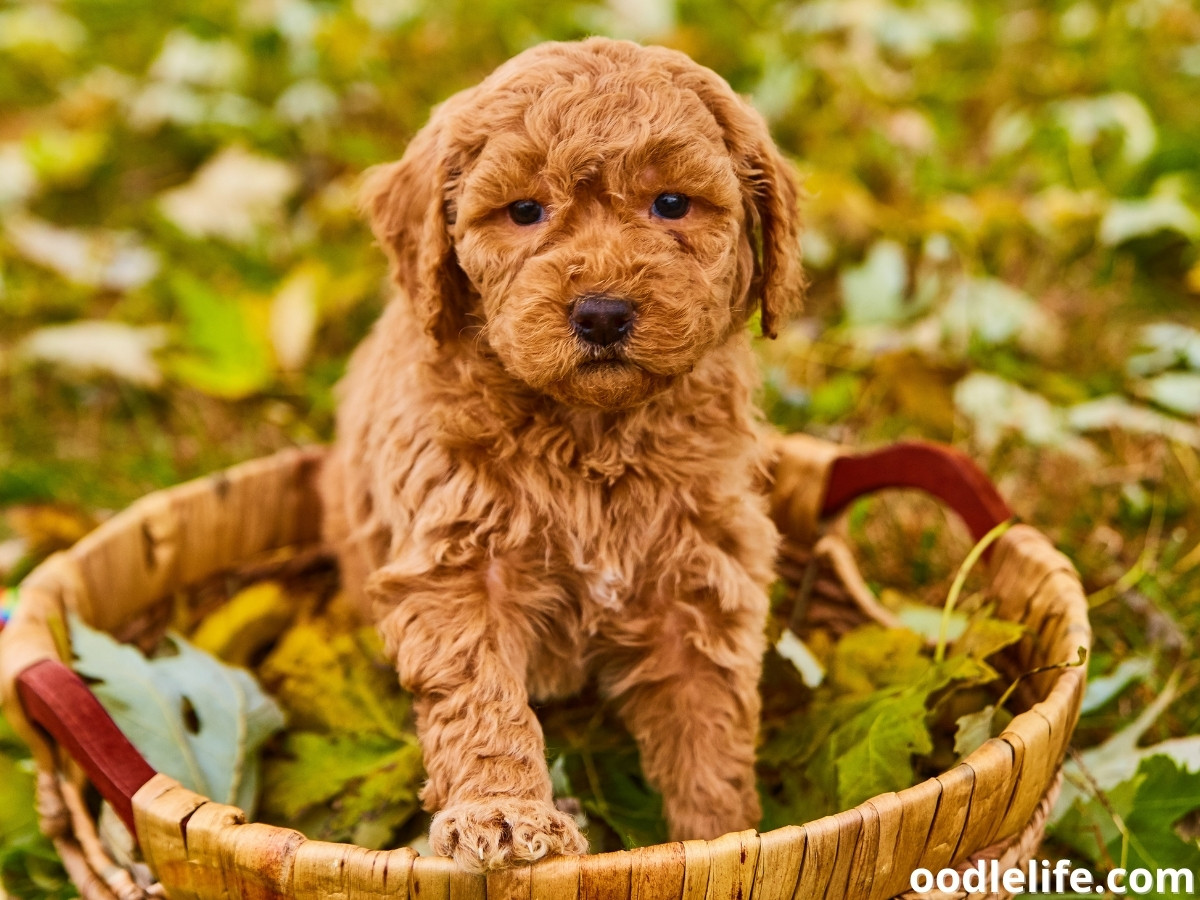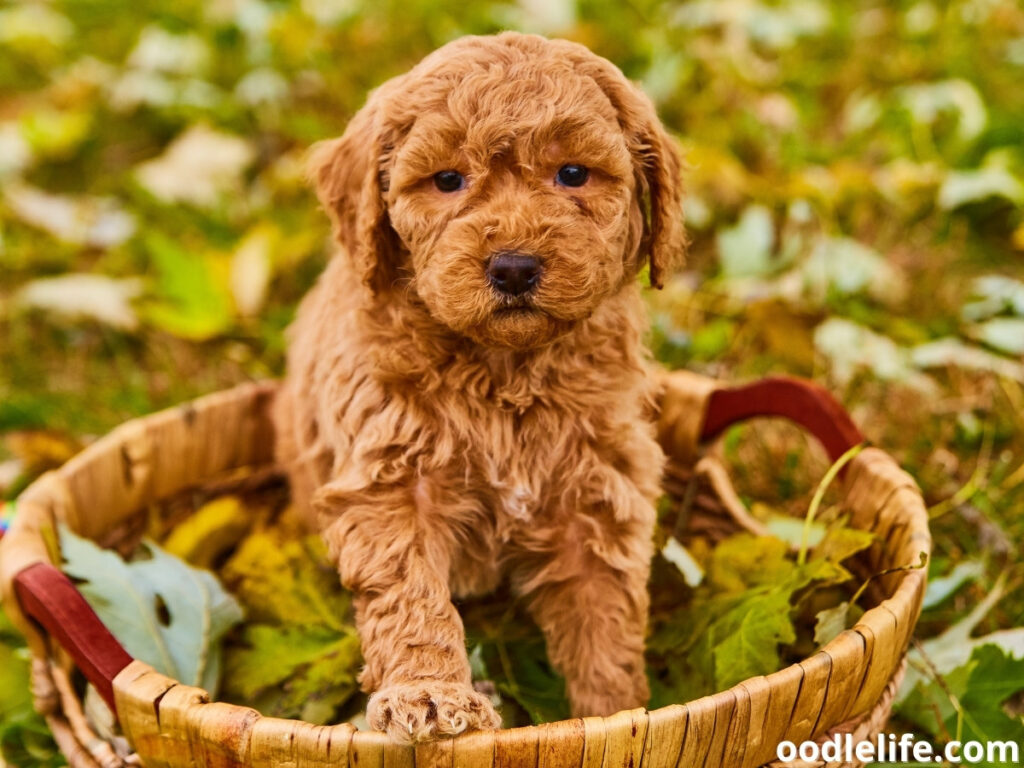 All Goldendoodles get the love, care, and attention they require to grow into all-rounded puppies. The family setting they grow in plays an important part in their social development. The puppies sleep in temperature-regulated areas.
Sometimes they share beds with kids and other family members.
The social and friendly nature of Goldendoodles from Golden Doodle Express makes adoption quite easy. New owners won't have a difficult time training their puppies to adjust to new environments.
Goldendoodles at Golden Doodle Express are vet-certified and come with a two-year health guarantee.
Breeder Details:
Dreamcoat Doodles
Just as the name suggests, Dreamcoat Doodles have the best Doodles with the cutest apricot and red coats. It's a family-owned business situated in Utah and North Carolina. They have a strict breeding program where the best sires and dams are part of the breeding process.
Dreamcoat Doodles puppies are loyal, playful, friendly, and great with kids.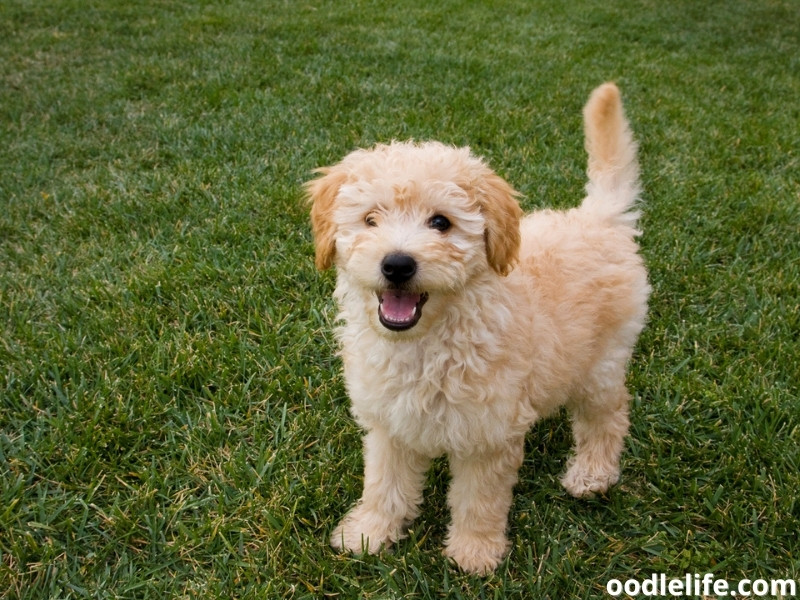 Their Goldendoodles enjoy the fun activities from their breeding environment. This is one of the things the breeder considers when offering their pups for adoption.
Dreamcoat Doodles ensures that their puppies interact with both kids and adults. The pups also undergo Early Neurological Stimulation to improve their social skills. Potty and crate training are also part of the socialization protocols the Goldendoodles go through.
Puppies from Dreamcoat Doodles come with a two-year health guarantee. The breeder offers a home package with quality food, a blanket, and a toy.
Breeder Details:
Highland Goldendoodles
Highland Goldendoodles started breeding their puppies with the goal of finding the perfect mix of family dogs and therapy companions. The puppies enjoy the homely setting where they grow and interact with adults and kids. Goldendoodles undergo social training right from a tender age.
This breeder partners with reputable breeders across the state to ensure they maintain their breeding standards. For each litter they have, they normally aim to create high-quality dogs.
Highland Goldendoodles have plenty of room for their puppies to run and play. Their pups eat top-quality food and use supplements to boost their growth from time to time.
The breeder offers a two-year health guarantee on their Goldendoodles.
Breeder Details:
Conclusion
Goldendoodles are indeed loveable for their remarkable traits. Finding a breeder with a proven track record is one way to ensure that you take home a healthy and happy puppy. The last thing you need is to deal with common health complications associated with Doodles.
This post has provided you with a list of the best Goldendoodle breeders in Utah. Your search for the best breeder near you is now easier. You only need to pick a breeder you think will meet your puppy preferences.