Best High Fiber Dog Food for Small Dogs (2023 Update)
Small dog breeds need more dog food or food with higher caloric content because their bodies burn calories faster than larger dogs. Finding a high-protein dog food is essential because small dogs have smaller stomachs.
The best high-fiber dog foods for small breeds should be smaller-sized bites so that your small dog can adequately chew and enjoy their food. Additionally, the food should have less fat and more fiber to keep weight gain at bay since obesity increases health risks in small dogs.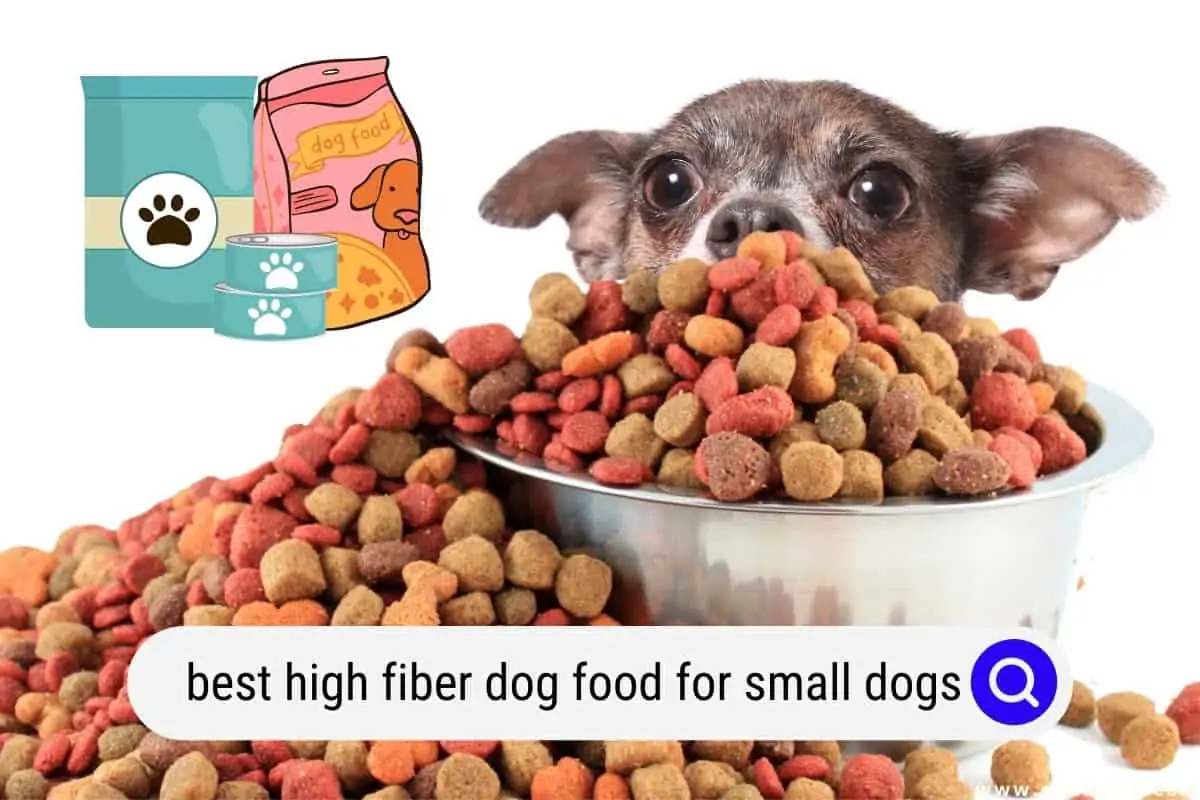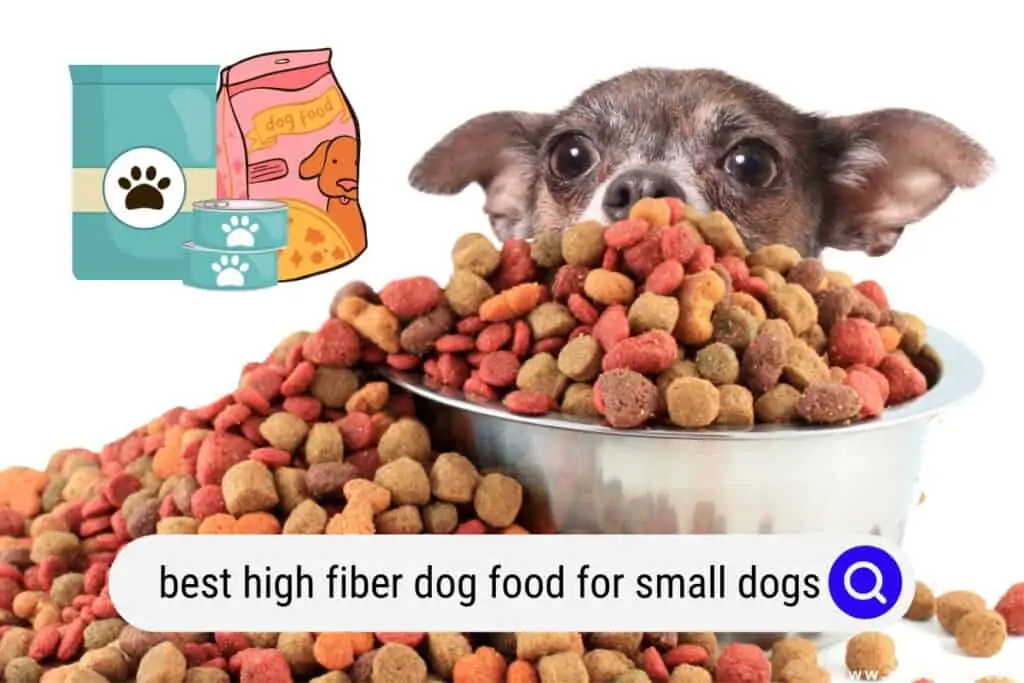 Many small dog breeds have digestive systems that are sensitive, so high-fiber food that is packed with fruits, vegetables, and whole grains would be best. When dog food is made specifically for smaller dogs, it usually carries a higher calorie content, which is excellent for keeping your little four-legged friend full and happy.
Let's look at some examples of the best high-fiber dog food for small breeds.
Purina Pro Plan Toy Breed Formula
Purina Pro Plan Toy Breed Formula is one of the best dog foods that is high in fiber and formulated explicitly with small dogs in mind. Purina is one of the primary producers of dog foods in the United States. The dog food has prebiotic fiber to keep your small dog's bowel movements regular.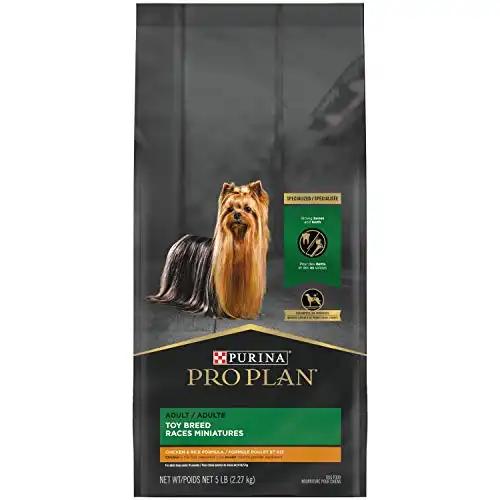 We earn a commission if you make a purchase, at no additional cost to you.
Other high-quality ingredients include chicken and calcium, which will help keep your dog's muscles lean and bones strong. Dogs also love the flavor of Purina Pro Plan Toy Breed Formula.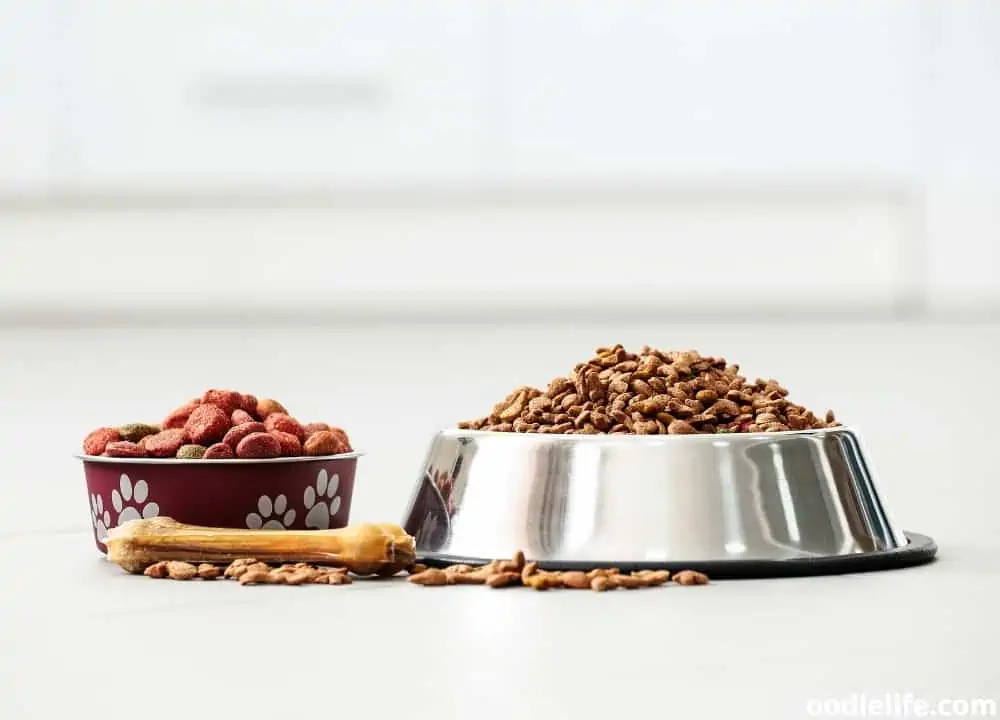 Diamond Naturals Small Dog Recipe
Diamond Naturals includes cage-free chicken that helps create lean muscle. Other ingredients include flaxseed, pumpkin, barley, quinoa, and beets. The Diamond Naturals Small Dog Recipe includes probiotics for digestive health and added omega fatty acids, promoting skin and coat health.
Diamond Naturals Small Breed Dog Real Lamb Recipe Premium Dry Dog food, 18 lb
Diamond Naturals Small Breed Adult Dog Lamb and Rice dry dog food; REAL PASTURE-RAISED LAMB is the #1 ingredient; small kibble size and specially formulated to support the needs of SMALL BREED DOGS
Nutrient-rich and provides the energy to thrive; vitamins and minerals from SUPERFOODS, including fruits like blueberries and oranges; omega fatty acids for healthy SKIN and COAT
Each serving includes species-specific K9 Strain PROPRIETARY PROBIOTICS - plus antioxidants and prebiotics - to help support healthy digestion, IMMUNE system and overall health and wellness
FAMILY-OWNED and MADE in the USA using quality ingredients from trusted domestic and global sources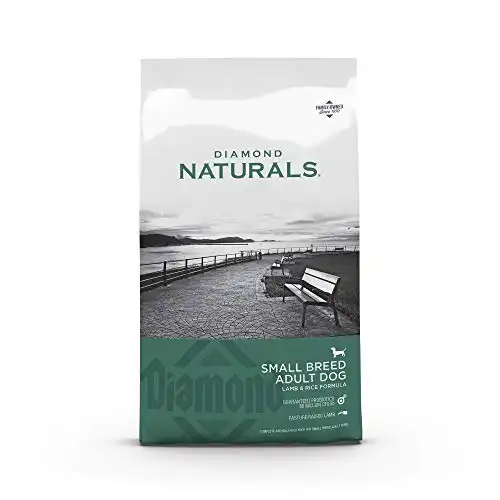 We earn a commission if you make a purchase, at no additional cost to you.
Dog foods rich in fiber help dogs have solid stool and reduce diarrhea, which will help your dog feel healthier and more energetic.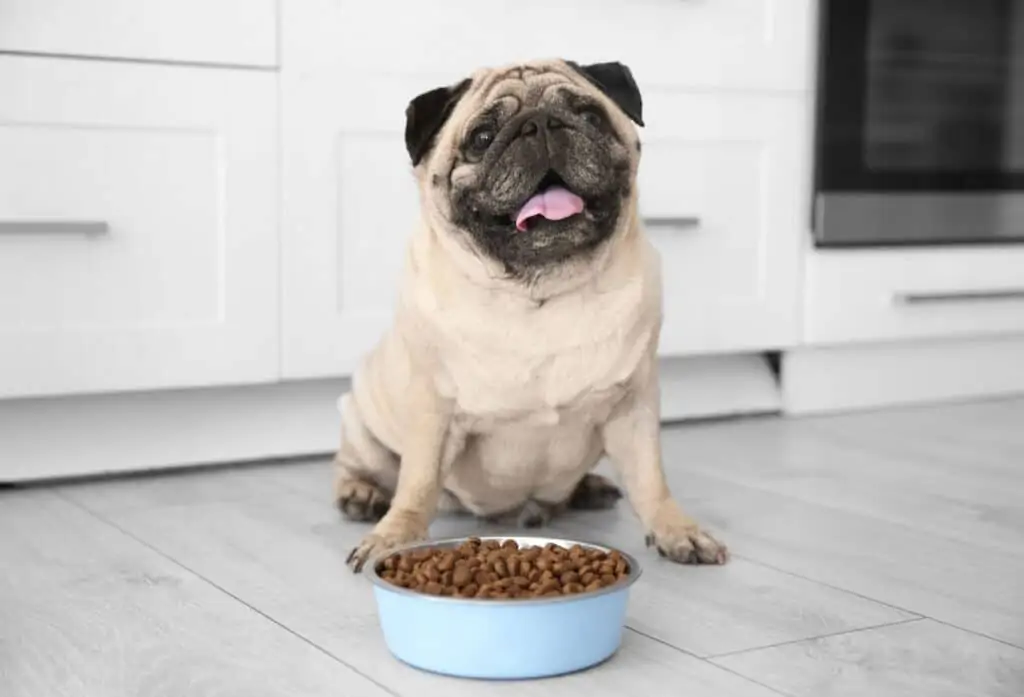 Solid Gold Holistic Dry Dog Food for Small Dogs
Solid Gold Holistic Dry Dog Food for Small Dogs has a proprietary blend of fiber, protein, and fat that is tailored to keep your small dog full for hours. Some ingredients that are high in fiber include brown rice and barley, which can keep your dog's digestive system working properly. What's great is that Solid Gold Holistic Dry Dog Food for Small Dogs has a small kibble size so that little dogs can enjoy the food without struggling with a larger piece of food.
Solid Gold Small Breed Dog Food - Wee Bit Whole Grain Made with Real Bison, Brown Rice, and Pearled Barley - High Fiber, Probiotic, Natural Dry Dog Food for Small Dogs with Sensitive Stomachs
For Your Wee Little One! - Solid Gold Wee Bit is a natural, craveable, and potato free dry dog food formulated to support gut, immune, skin, and coat health for small dogs of any age or breed.
Probiotic Support for Digestion & Immunity - This dog food features prebiotic fiber and patented probiotics for digestive health, balanced gut flora and bacteria, and immune support for small dogs.
Premium Ingredients & Zero Filler - This natural dog food is made using pasture raised USA bison, along with fiber, protein, whole grain, salmon fish oil, brown rice, and pearled barley in every bite.
Best Support for Pet Wellness - This healthy kibble formula includes superfood, antioxidants, and omega fatty acids that support skin, coat, and immune system health for pet dogs.
Craveable Flavor & Easy on Teeth - This gluten free kibble was designed with care for small mouths to help little dogs chew with ease, and comes in a mouthwatering flavor that your dog will crave!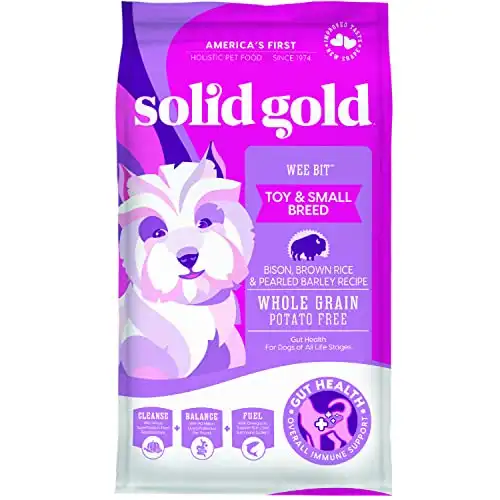 We earn a commission if you make a purchase, at no additional cost to you.
Any age of small dogs can enjoy this meal.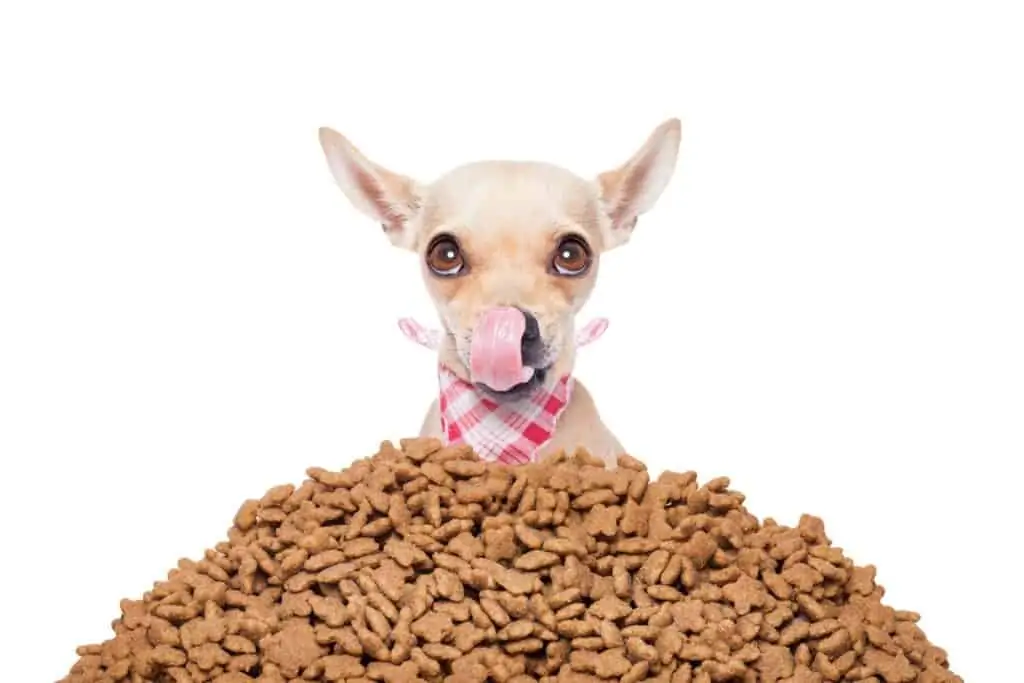 Taste of the Wild Appalachian Valley Small Breed
Taste of the Wild Appalachian Valley Small Breed is an excellent option for health-conscious pet owners. The food includes portions of garbanzo beans, which are very high in fiber and are low on the glycemic index. The food is not only great for small dogs but also for older small dogs.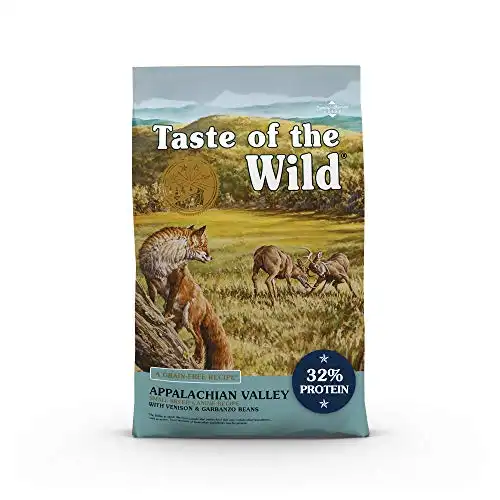 We earn a commission if you make a purchase, at no additional cost to you.
The prebiotic in the food aids with digestion. In addition to the garbanzo beans, the food has lots of foods and vegetables, with lots of natural antioxidants.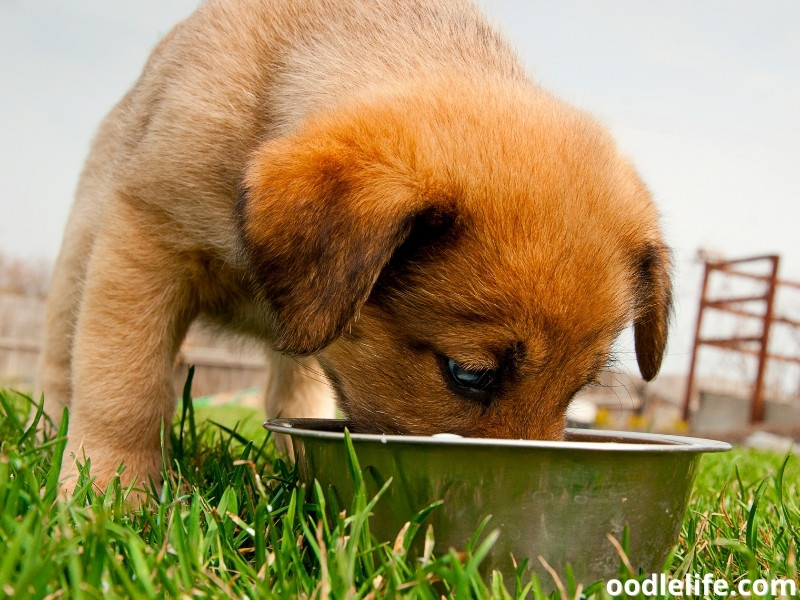 Natural Balance L.I.D. Small Breed Dry Dog Food
Some small dogs have other medical needs that special dry kibble can offer. For instance, if your pet has allergies or a sensitive digestive system, then try Natural Balance L.I.D Small Breed Dry Food. This brand of kibble has flaxseed and other natural fibers that encourage healthy digestion.
Natural Balance Limited Ingredient Diet Lamb & Brown Rice | Small-Breed Adult Dry Dog Food | 4-lb. Bag
LAMB IS THE FIRST INGREDIENT providing essential protein and amino acids to help maintain strong muscles; Brown Rice is included as a healthy and rich source of fiber for digestive health; Contains...
LIMITED INGREDIENT DIET PHILOSOPHY Made with a simple list of premium ingredients; a single animal protein source, healthy grains, and no soy, gluten, artificial colors or flavors; We use fewer...
SPECIALLY FORMULATED FOR SMALL DOGS Made with the same balanced nutritional philosophy, our Small Breed recipes are tailored to your dog. Every bite is packed with flavor! Smaller size accommodates...
NUTRITION FOR EVERY TYPE OF DOG Any dog can enjoy our delicious recipes, not just dogs with sensitive stomachs, irritable skin or allergies; Our purposefully crafted formulas reduce the number of...
SAFETY & TRANSPARENCY Natural Balance's 'Feed with Confidence' program tests every batch of food from start to finish, ensuring safety with every bite; Validate bag on our site or call our Customer...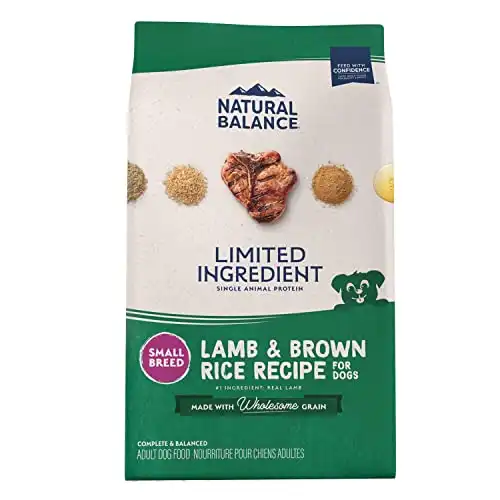 We earn a commission if you make a purchase, at no additional cost to you.
Notably, the food is made with only one protein, like fish, chicken, or lamb. That protein is combined with either sweet potato or brown rice.
CANIDAE PURE Small Dry Dog Food
Some high-fiber dog foods have a few simple ingredients, which can be great if your small dog has a sensitive digestive system. CANIDAE PURE Small Dry Dog Food is grain-free and includes sweet potato, lentils, and chickpeas. The protein in the dog food is either chicken, salmon, bison, lamb, or duck.
Canidae PURE Petite Limited Ingredient Premium Small Breed Adult Dry Dog Food, Lamb Recipe, Freeze Dried Raw Coated, 10 Pounds, Grain Free
Contains 1- 10 Lb. Bag of Canidae Pure Petite Lamb Recipe Small Breed Dry Dog Food
Real food ingredients for your little pup. Crafted with real lamb as the first ingredient, paired with whole ingredients like lentils and peas, then coated with freeze-dried raw lamb for amazing taste
Complete and balanced goodness for smaller dogs. This smaller kibble recipe is made using 8 or fewer key ingredients that are easily recognizable, perfect for sensitive dogs
Formulated with antioxidants and probiotics to support a healthy digestive and immune system, along with a nutritious blend of vitamins and minerals to support healthy joints, skin and coat
Canidae is creating a world of goodness for pets and the planet. Premium proteins and regeneratively farmed ingredients nourish pets and planet in every bowl, setting a new standard for pet food....
We earn a commission if you make a purchase, at no additional cost to you.
Ensuring that the protein source in your small dog's kibble is natural will help your dog's overall health.
Blue Buffalo Small Breed Dog Food
Blue Buffalo is a recognizable brand that can be purchased at any local pet store or online and is one of the best high-fiber dog foods for small breeds in the market. Blue Buffalo Small Breed Dog Food is high in fiber, with brown rice, fruits, and vegetables combined in its unique blend. The dog food offers your small dog all the vitamins and minerals it will need to remain full all day and live a long and healthy life.
Blue Buffalo Life Protection Formula Natural Adult Small Breed Dry Dog Food, Chicken and Brown Rice 15-lb
REAL CHICKEN IS THE FIRST INGREDIENT: Blue Buffalo's Small Breed Dog Food features high quality deboned chicken as the primary ingredient, cranberries and vegetables for a protein rich diet that...
HIGH QUALITY NATURAL FOOD: BLUE's natural dry dog food is made with premium ingredients and contains no chicken or poultry by-products, corn, wheat or soy
SUPPORTS HIGHER SMALL BREED ENERGY LEVELS: Contains essential proteins and carbs to support higher energy requirements of small breed dogs
CONTAINS IMMUNITY-BOOSTING LIFESOURCE BITS: LifeSource Bits contain a precise blend of antioxidants, vitamins and minerals to support immune system health, life stage needs and a healthy oxidative...
NOURISHMENT IN EVERY BAG: Contains one 15-lb. bag of BLUE Life Protection Formula Natural Adult Small Breed Chicken and Brown Rice Flavor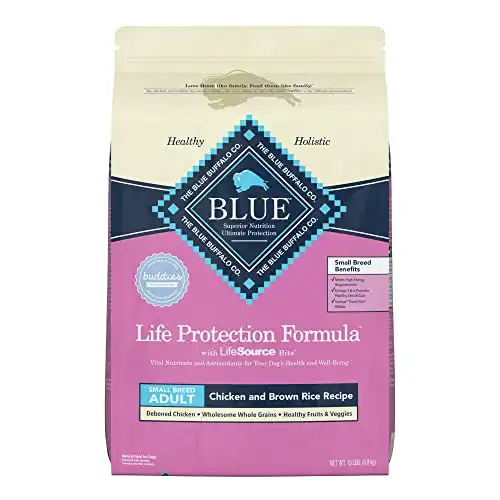 We earn a commission if you make a purchase, at no additional cost to you.
Most of the Blue Buffalo line of products use white fish as the primary source of protein which not only can keep your pet's coat shiny but also helps to maintain lean muscle mass.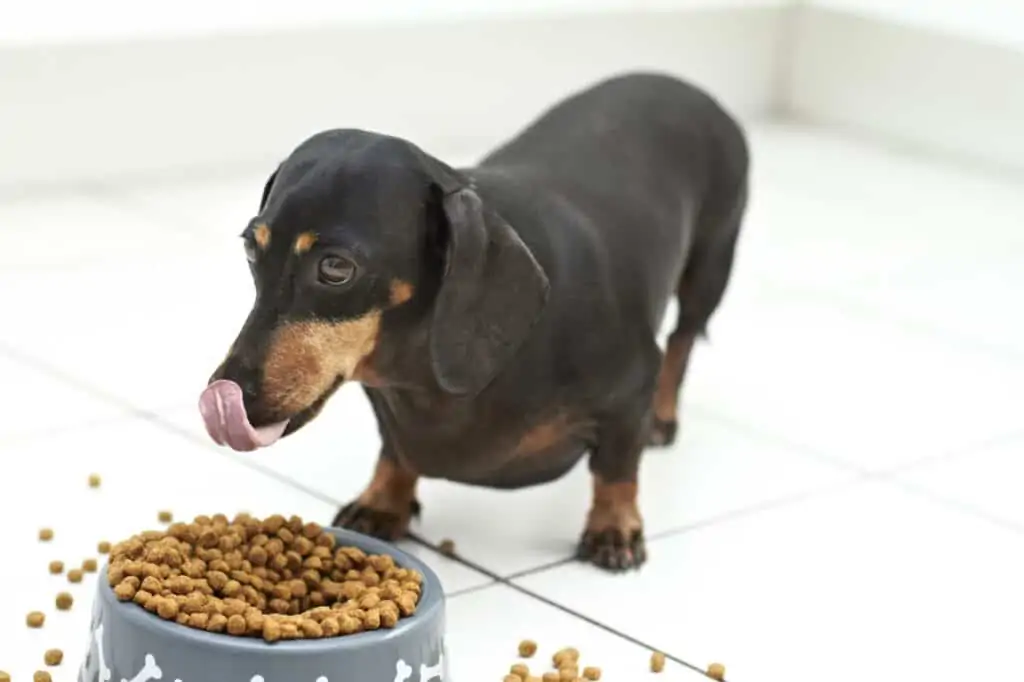 Why Feed Specialty Food to Small Breed Puppies?
Sometimes new pet owners can assume that since small and toy breed puppies need a small amount of food, the type of kibble offered matters little. However, it matters more. Feeding high-quality dog food reduces the chance of your pet being diagnosed with hypoglycemia or low blood sugar. As puppies, small dogs need calorie-dense food they can eat four to six times a day.
If your puppy is exhibiting weakness, tiredness, or seizures, ask your vet if they have low blood sugar and need a different type of food.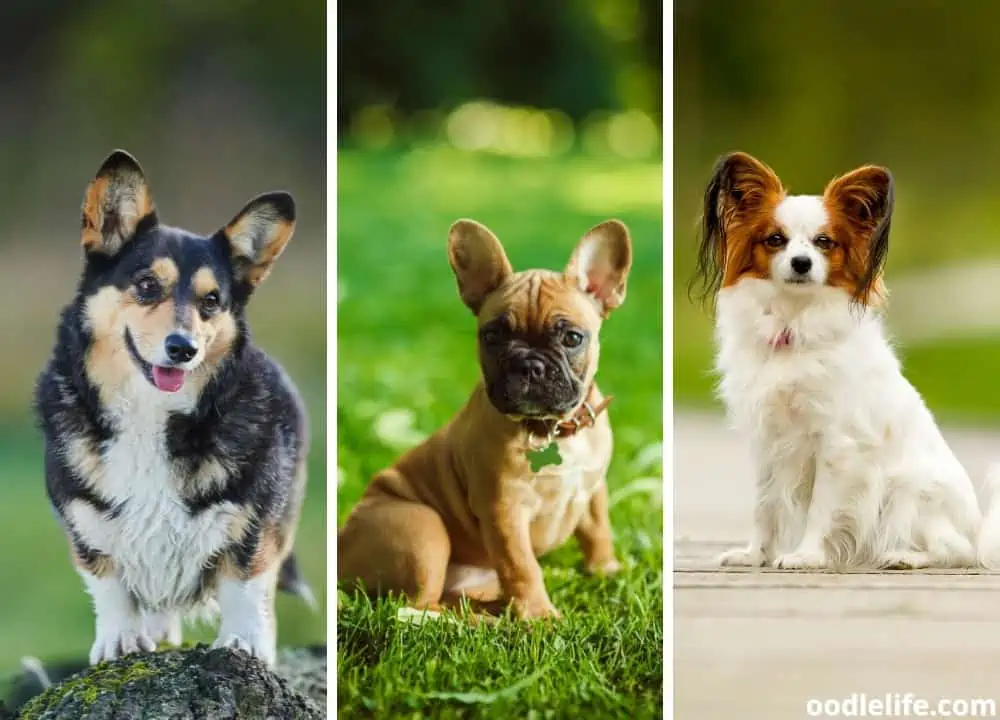 What Is the Best Dog Food for Small Breed Adult Dogs?
As you can see from the list above, many options are available for small-breed dog food, but there are some specific factors to consider when deciding which one is best for you and your pet.
First, discuss your dog's nutrition with your vet and see what they recommend. Your vet often has breed-specific knowledge that can help you purchase the best type of food for your four-legged friend. Second, small dogs need high-fiber, high-calorie, small-bites dog food.
These factors will help your pet easily eat and properly digest the nutrition backed within the kibble.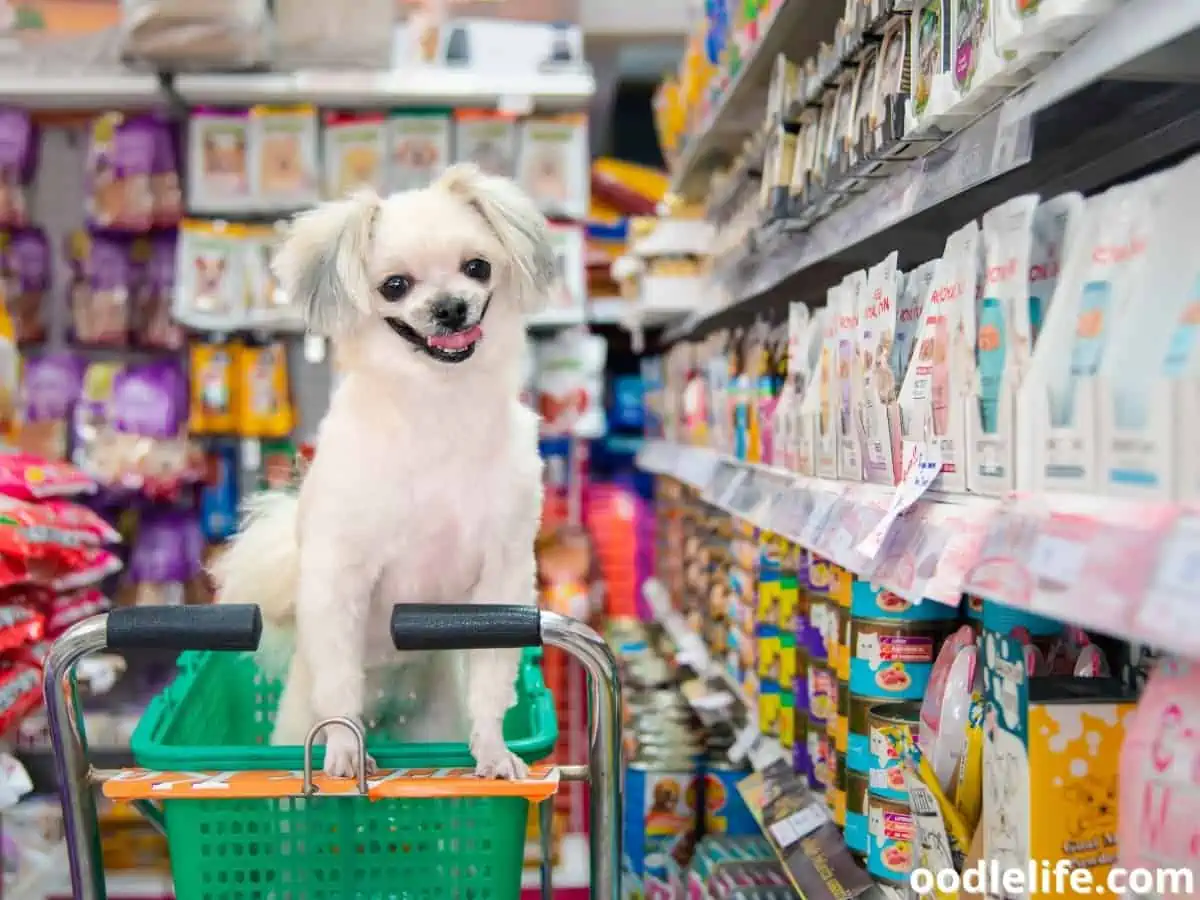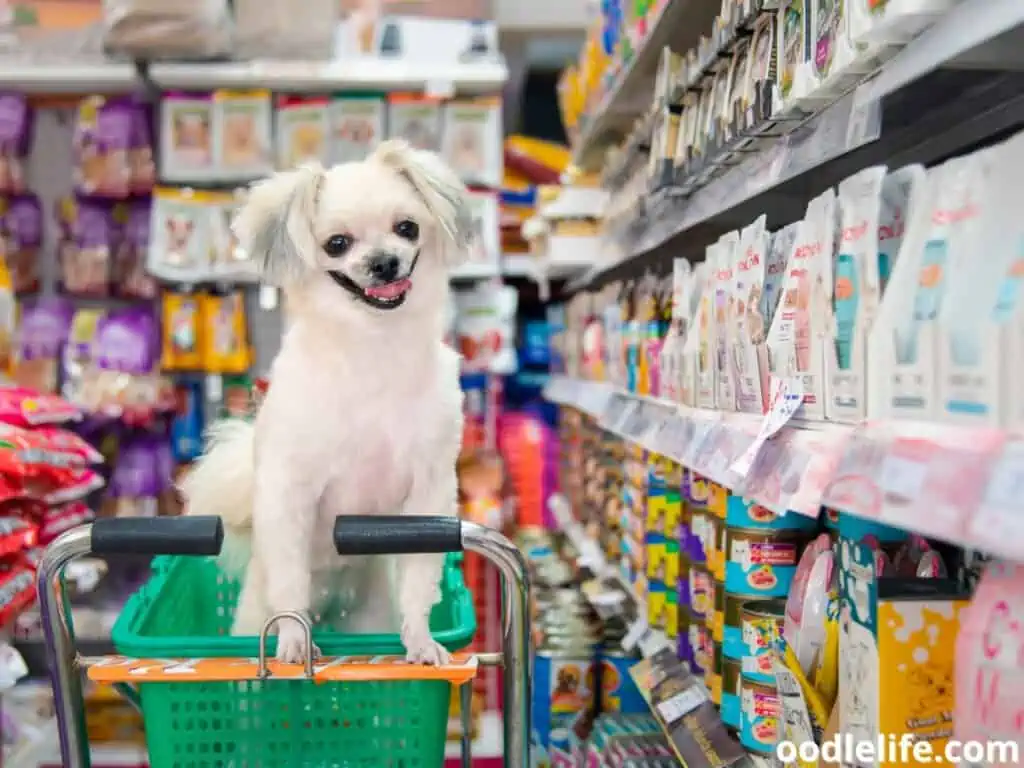 Can High-Fiber Foods Help with Health Issues in Small Dogs?
For adult small-breed dogs, the primary health concern relating to food is obesity. Weight gain can occur from overfeeding or feeding the incorrect type of food. While often unintentional, weight gain in small dogs can lead to osteoarthritis, high blood pressure, cancer, heart disease, or knee injury.
If your dog needs to lose weight, adding fiber to its diet is a great option. High-fiber foods increase a feeling of fullness, which means that your dog will ultimately need less food to feel satisfied and will allow your dog to have more energy and feel better.
Another common issue with small dogs is the improper expression of anal glands. The scent glands near your dog's anus do not always release when your dog has a bowel movement. Vets or groomers sometimes have to help your dog express those glands.
However, high-fiber dog food can help your dog release its anal glands naturally. Fiber increases stool volume, which helps your dog overcome symptoms of anal gland issues.
In addition to high-fiber dog food, dog owners can add fiber in other ways. For instance, add cooked sweet potatoes, green beans, or pumpkin to your dog's dry kibble. Additionally, many fruits like apples, blueberries, or melons can add value to your dog's diet.
However, be cautious since some fruits, like grapes, are toxic to dogs. Some of your small breed dogs might be picky eaters, so it is absolutely fine to add small amounts of other tasty items to your dog's meal to get your pet to eat the high-fiber foods they need to be healthy.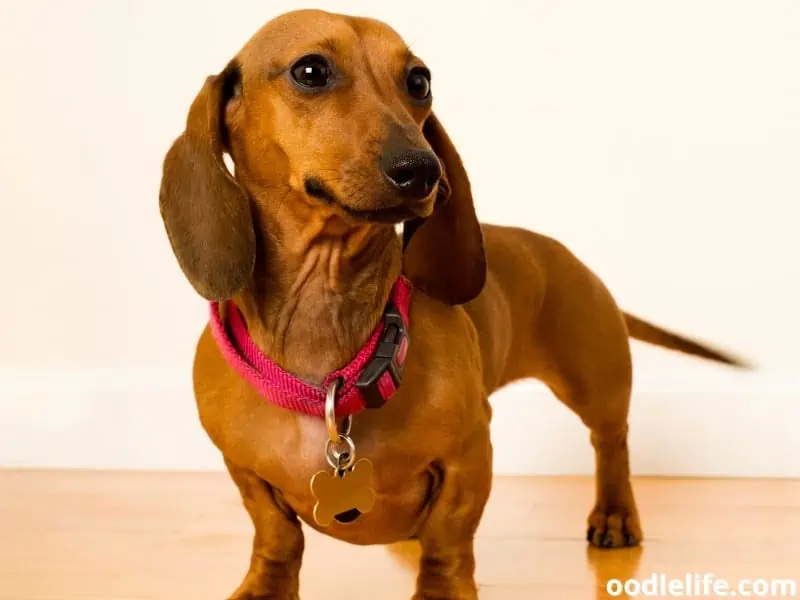 Final Thoughts
Selecting an appropriate high-fiber dog food for small breeds can help your pet live a long and healthy life. Be sure to consult with your veterinarian and follow feeding instructions to avoid overfeeding. High-fiber foods are an excellent choice for small dog owners because the food allows dogs to remain healthy throughout their life and keeps other health issues at bay.
Also, try different types of high-fiber foods to find what your pet most enjoys. Mealtime should be an exciting point in your dog's day, so adding pumpkin puree or blueberries to your high-fiber kibble is one way to help your dog eat their food.
By following these few guidelines, you can ensure that the small-breed dog food you choose for your dog is the best option for you and your pet. Take comfort in knowing that you are already an excellent pet parent by seeking out information about proper food and feeding routines.