151 Hipster Girl Dog Names (Actually Good Puppy Names)
So, you have an adorable little furry lady in need of a name! Maybe you have too many ideas that you can not make a decision, or you have no idea what you want to name your pup. While names like "Spot" and "Rover" certainly have staying power, sometimes you want to give your dog a name that is off the beaten path.
If this is your goal, hipster girl dog names may be what you are looking for. These names are unique and evoke different elements of hipster culture. Here are some fun hipster names that can help inspire you when it comes to the pup you love.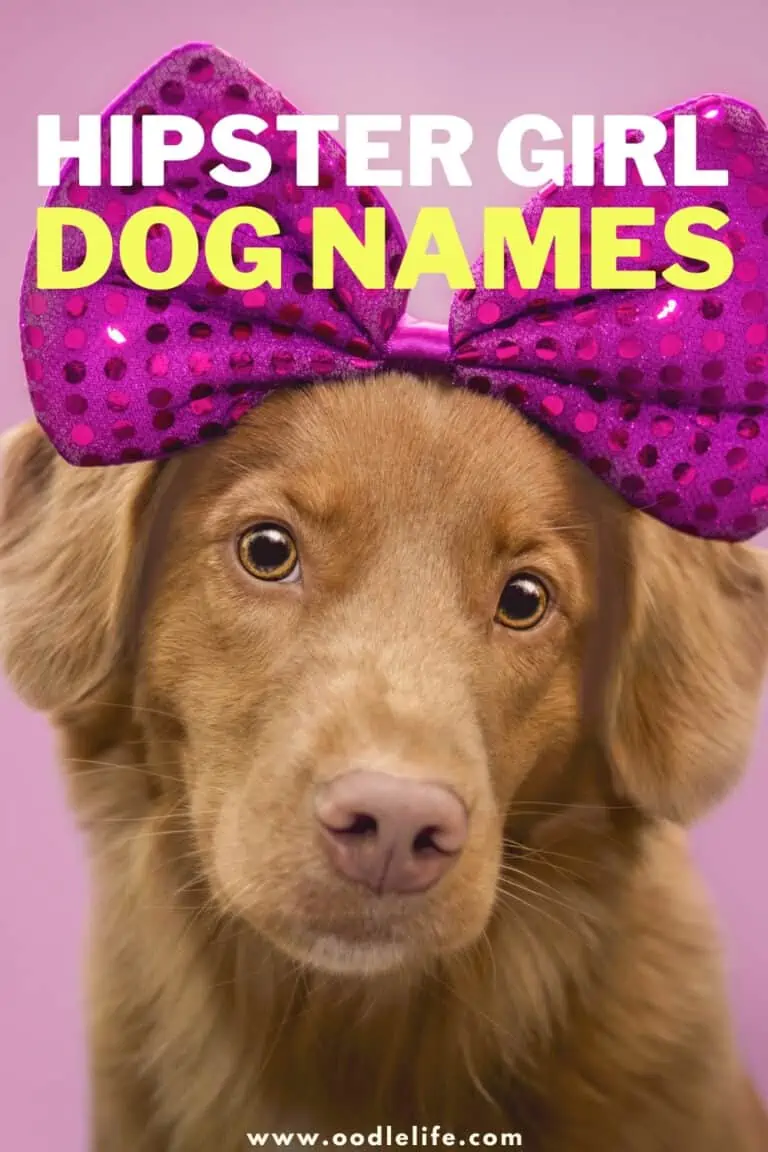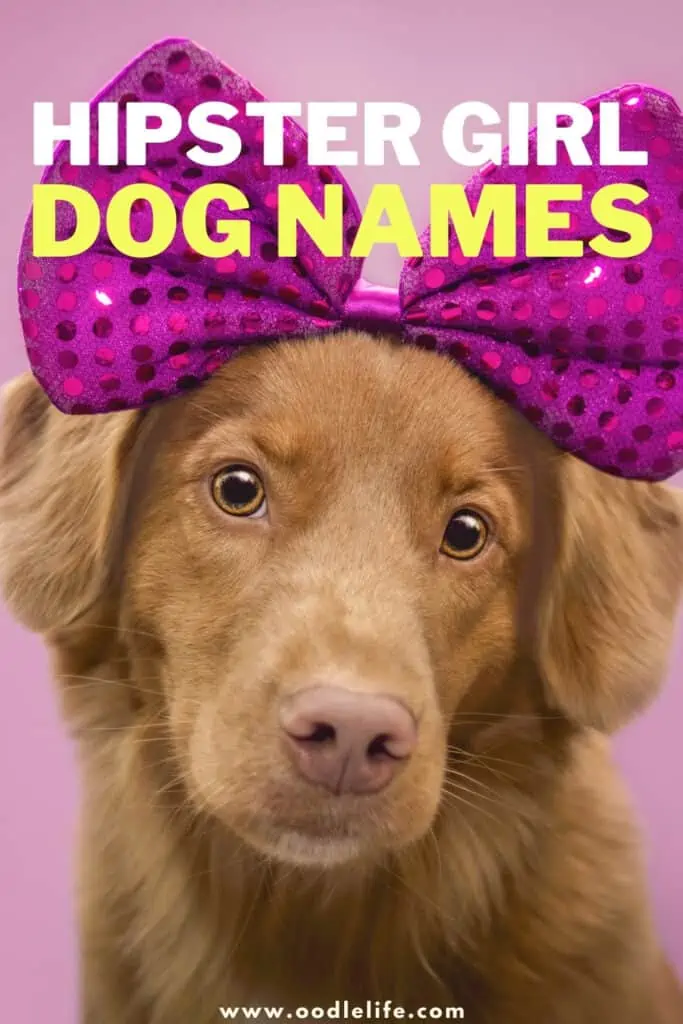 Ironic Hipster Girl Dog Names
One of the most central components of hipster culture is an appreciation of humor and irony. So, it only makes sense for you to pick an ironic name for your new best friend. 
Some names such as "Tiny" or "Mouse" are perfect if you have a giant puppy, while "Grandma" is great for a puppy because it is ironic and then cute as the pup ages.
Many of these names celebrate several icons that hipsters love while also being puntastic. Puns are a fun way to infuse hipster humor into your dog's name.
If you have a hipster-friendly historical figure or fictional character, consider how you can make that name punnier. You can also choose a celebrity or character that reminds you of your dog and use them as the basis of their name.
Andy War-howl
Britany Ears
Cat
Chewbarker
Dogzilla
Grandma
Kitty
Lady Dogiva
Mary Puppins
Mouse
Pup Tart
Sherlock Bones
Sir Francis Bacon
Tiny
Trend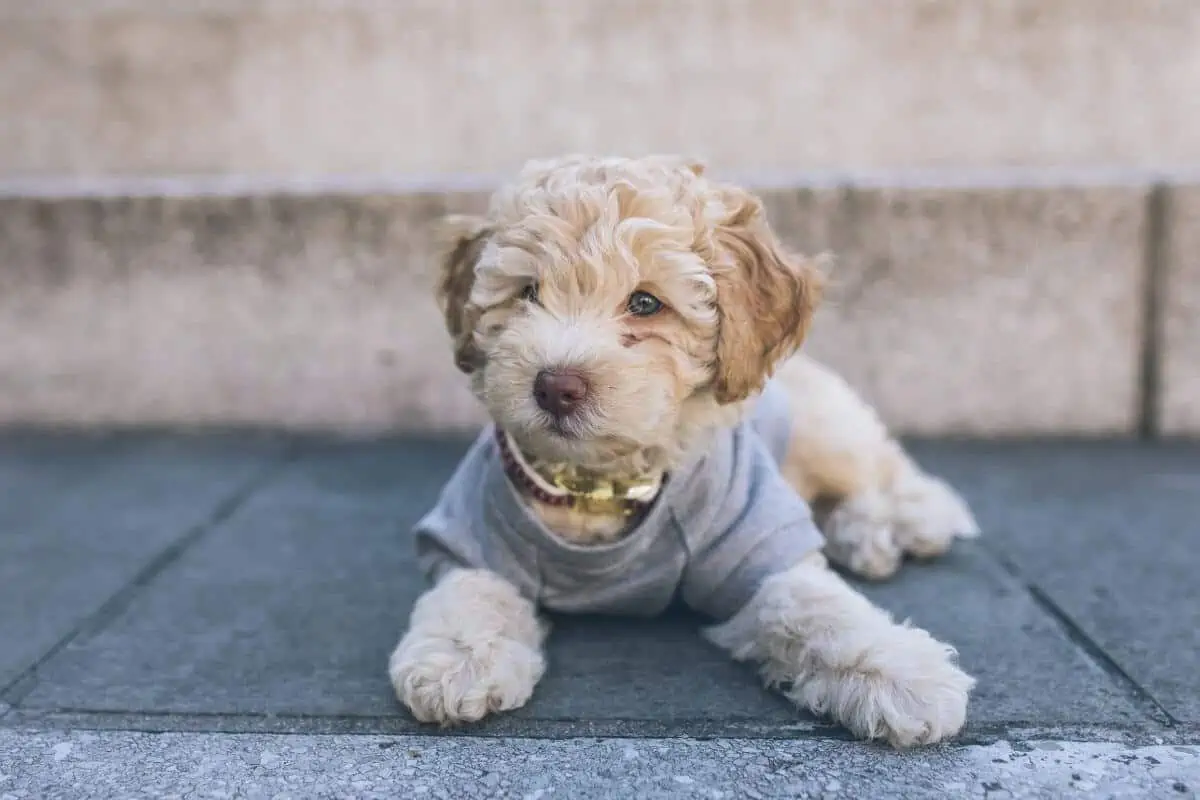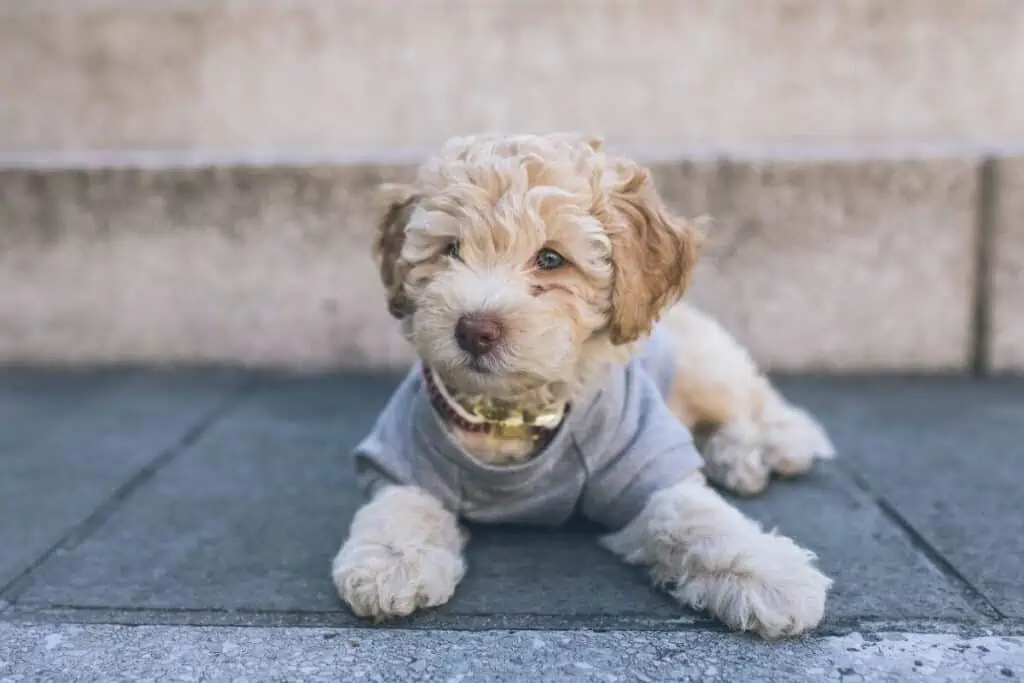 Unisex Hipster Girl Dog Names
Androgeny and the use of unisex or gender-neutral names are common in hipster culture. You can pick a unisex name from your favorite films or historical figures when naming your little girl dog. You can also use your favorite gender-neutral name in general.
For example, "Charlie" has a long history as a unisex name. This history makes it a great choice if you want a modern name for your pooch. "George" can be for renowned artists like Georgia O'Keefe or authors like George Eliot.
Honor the director, Wes Anderson, by naming your pup "Anderson." You can also name your dog "DJ" to honor the hipster love of music. Here are some unisex names that would be great for your little girl dog.
Anderson
Charlie
DJ
George
Lebowski
Leon
Morty
Walt
Wesley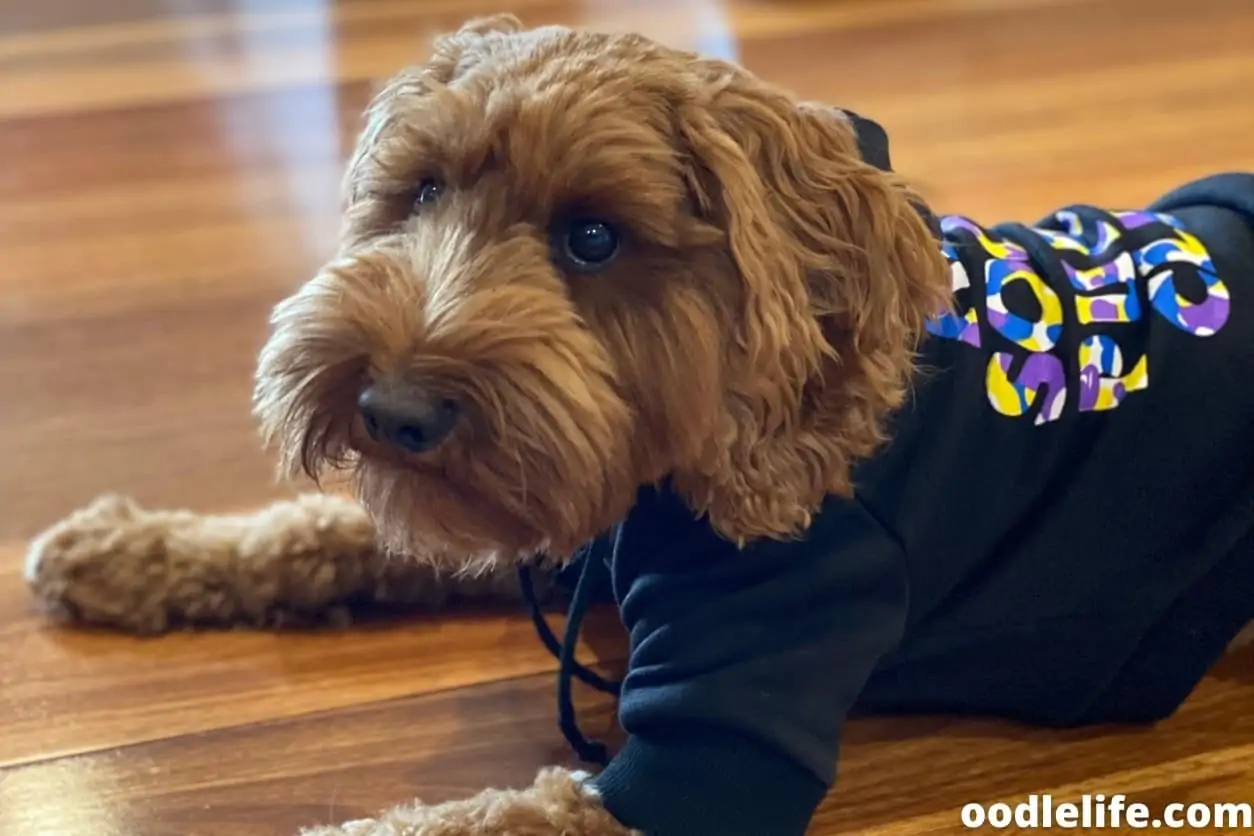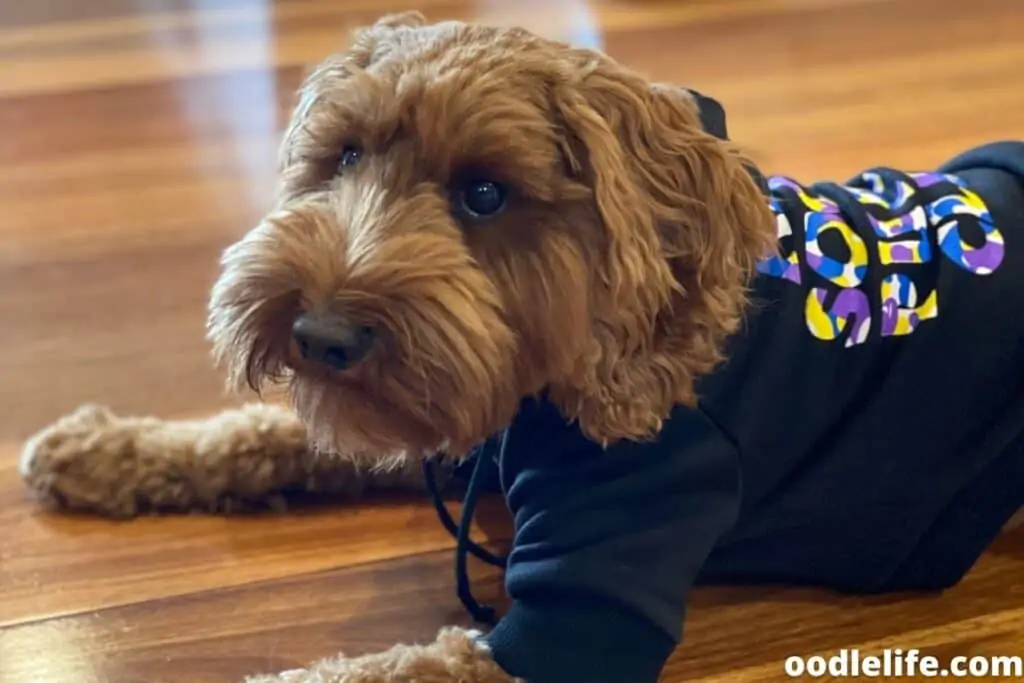 Accessory-Based Hipster Girl Dog Names
Fashion is a vital component of hipster culture.
While the exact style and accessories favored by hipsters can vary across the board, there are a few visual cues that you can use to recognize a hipster. These fashion signals can include anything from a beard to a beanie to funky erasers to excessive pockets.
Some of the accessories or tools favored by hipsters are not related to clothing, but they can still contribute to the overall hipster style. For example, many hipsters enjoy bicycles or scooters. So, why not name your pup after these modes of transportation popular among hipsters.
Some of these names also refer to other aesthetic elements that hipsters value. For example, some hipsters enjoy integrating retro elements into their lives. So, if your dog loves record players and old-school fonts, "Retro" might be her perfect name.
Aviator
Beanie
Beard
Bicycle
Cigar
Eraser
Fedora
Flannel
Horn-Rim
Mustache
Pedestrian
Pocket
Retro
Scooter
Smoke
Walker
Zero
Zipper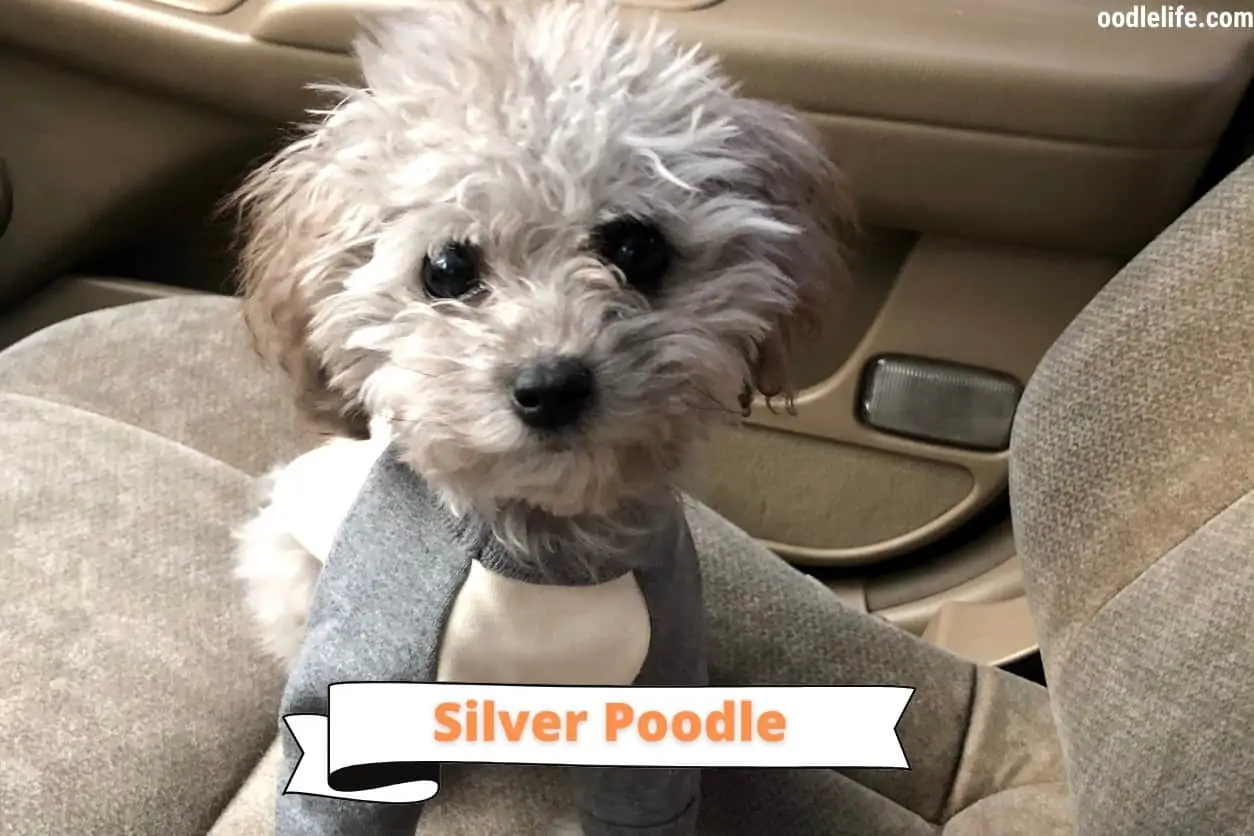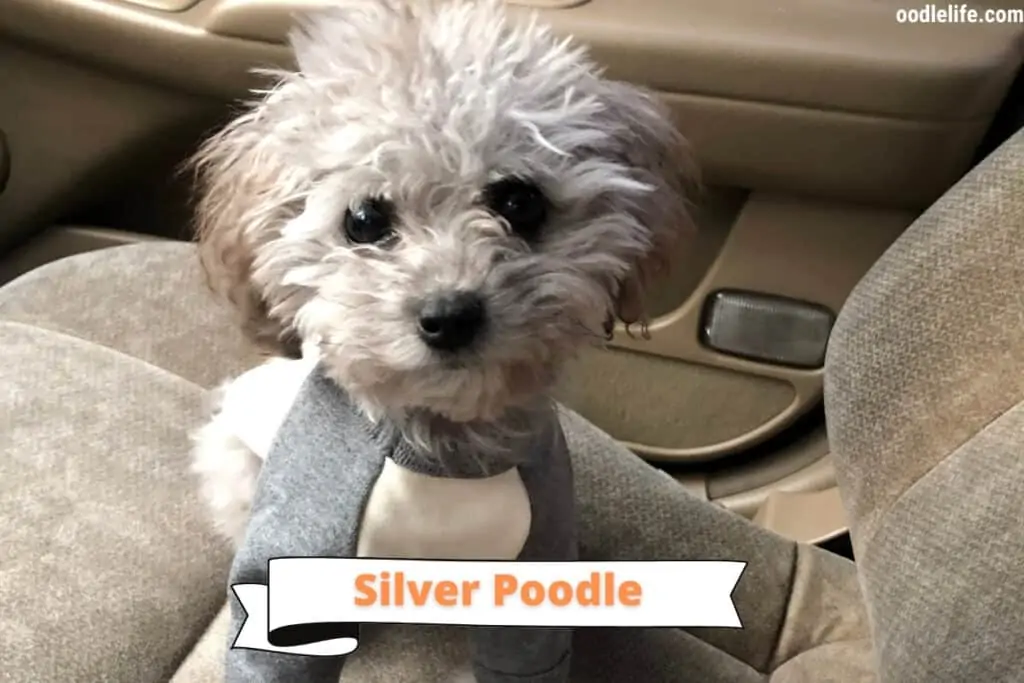 Cinema
Film is an essential touchstone in hipster culture. From a love of classic cinema to an appreciation for more contemporary films, many hipsters value several film types.
If you want to provide your canine with a moniker to honor the golden age of film, consider names like "Bardot," "Gardener," "Harlowe," or "Hepburn." These are all the last names of well-known actresses throughout the early 20th century.
While every hipster has different particular films they love, there are a few recent movies to which hipsters flock. Name your dog "Amelie" after the heroine in the film of the same name.
You may find inspiration in films such as Beetlejuice, Donnie Darko, Fight Club, Her, Juno, Pan's Labyrinth, Moonrise Kingdom, Moulin Rouge, Edward Scissorhands, and The Royal Tenenbaums.
Amelie
Bardot
Beetlejuice
Cinema
Darko
Dobby
Durdon
Film
Gardener
Harlow
Hepburn
Her
Juno
Monroe
Moonrise
Ofelia
Pan
Ringwald
Rocky
Satine
Scissorhands
Tenenbaum
Toto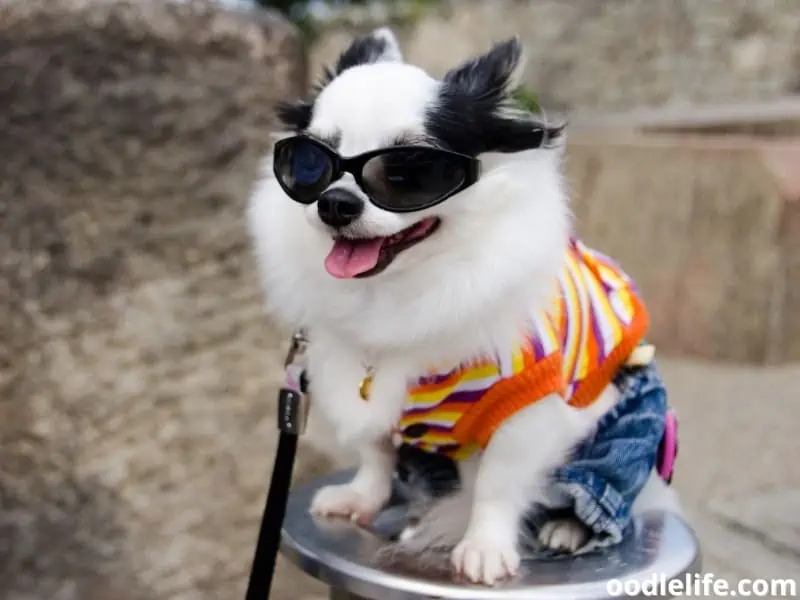 Media
While the cinema is a vital part of hipster culture, other forms of media such as music, photography, multi-media art, and video games can all be of value to hipsters.
Choose a name for your pup that honors your favorite hipster-friendly music. The exact artists or albums you use for inspiration may vary since hipsters can enjoy everything from classic rock to emo music to contemporary alternative music. As a result, you can name your pup after "Elenor Rigby," "Florence," or "Snoop."
Hipsters like to consider classic characters from books and children's stories such as Goldilocks, Bo Peep, and creatures like vampires and unicorns. Any of these characters are great inspirations for your dog.
Art can come from many different mediums, and all of these mediums can provide great name inspirations. Whether you are a fan of Monet or enjoy photography, let your favorite art lead you to the perfect name for your pooch.
Album
Bo Peep
Calamity Jane
Elenor Rigby
Emo
Filter
Florence
Goldilocks
Lens
Listen
Monet
Unicorn
Vinyl
Zelda
Doc
Snoop
Vampire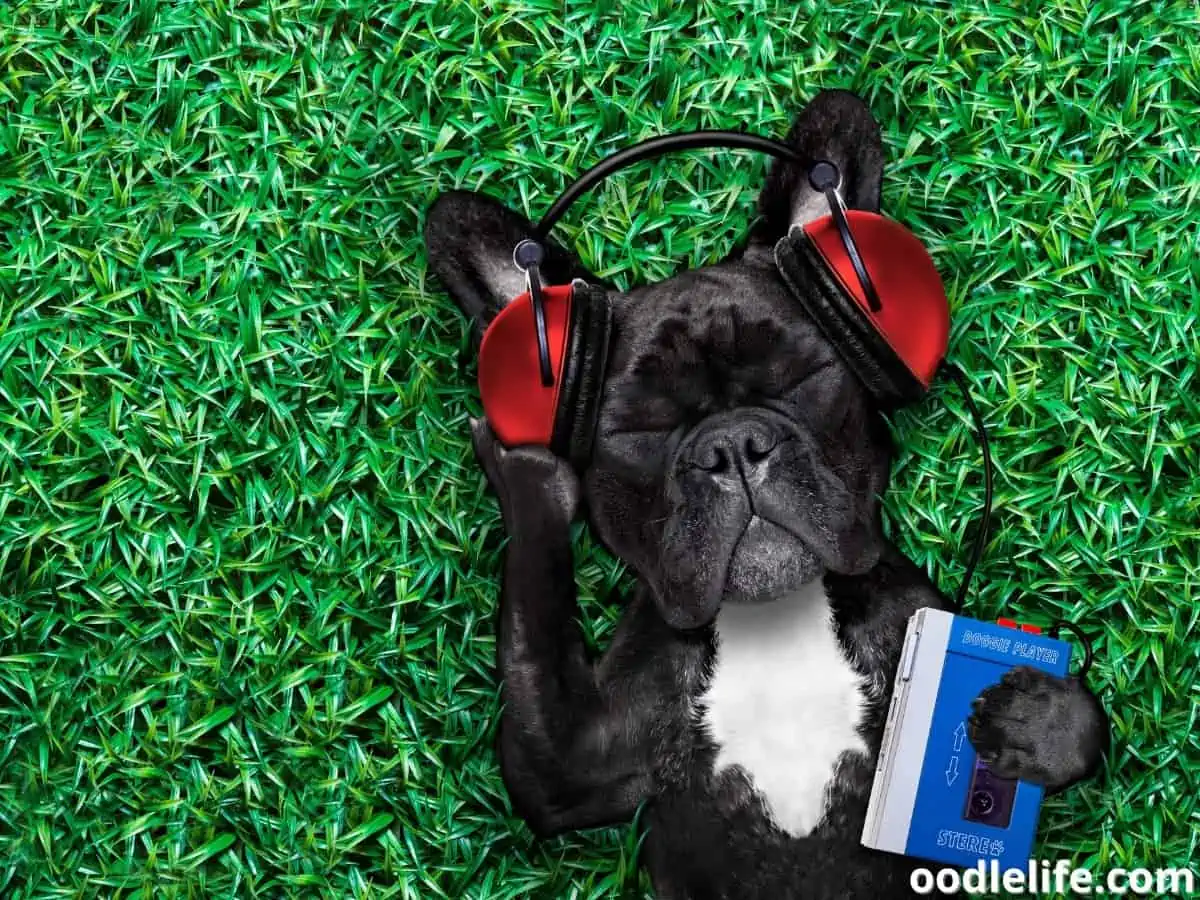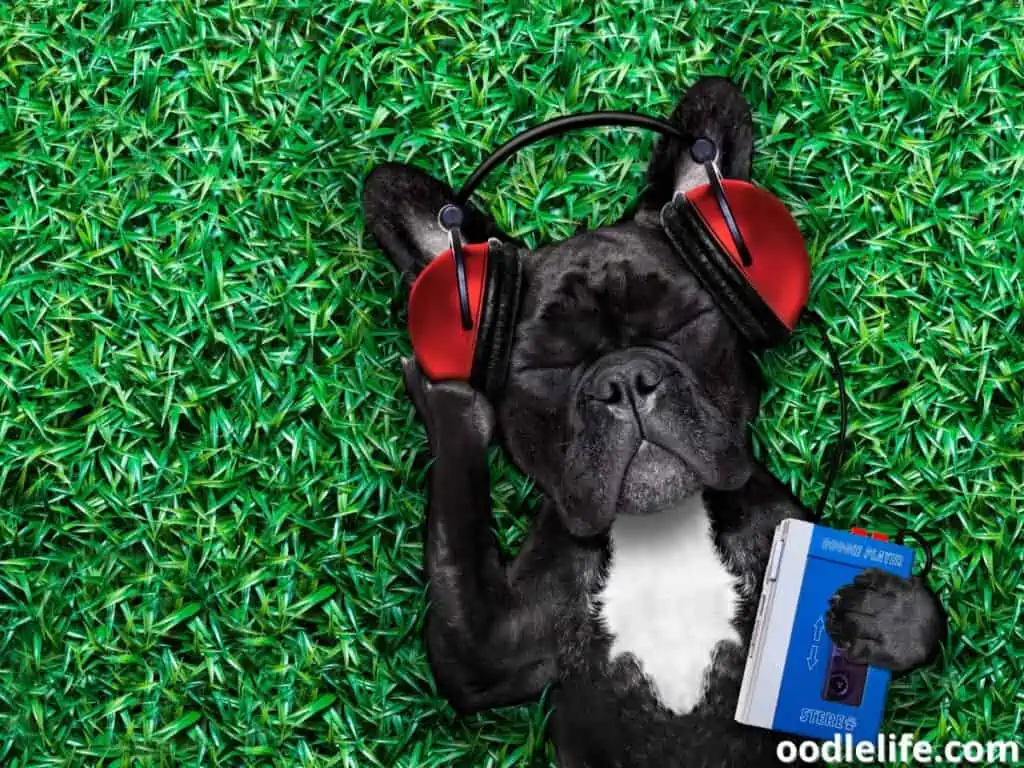 Nature
Many hipsters love to commune with nature. Sometimes this is done by literally spending time in nature or by integrative natural elements into their overall style. So, it is only fitting that you would name your dog after an aspect of nature.
Naming your pup after another animal allows you to honor nature and offers the opportunity for irony. Imagine a tiny puppy named "Bear" or a large dog called "Ladybug." If your dog loves the water, consider naming them "Narwhal" and choose "Dinosaur" for any pup.
Nature imagery such as rainbows and oceans is a great place to start when looking for a name for your dog. You can also name your pup after some of your favorite locations, such as Arizona, or types of weather.
Several types of plant life make a fitting choice for your sweet-smelling dog. ""Poppy" or "Clementine" may suit a reddish dog, while "Jasmine" or "Sunflower" fits a blond dog.
Arizona
Bear
Butterfly
Clementine
Daisy
Dinosaur
Fox
Holly
Ivy
Jasmine
Ladybug
Narwhal
Nile
Ocean
Pearl
Poppy
Rain
Rainbow
Sunflower
Tiger
Willow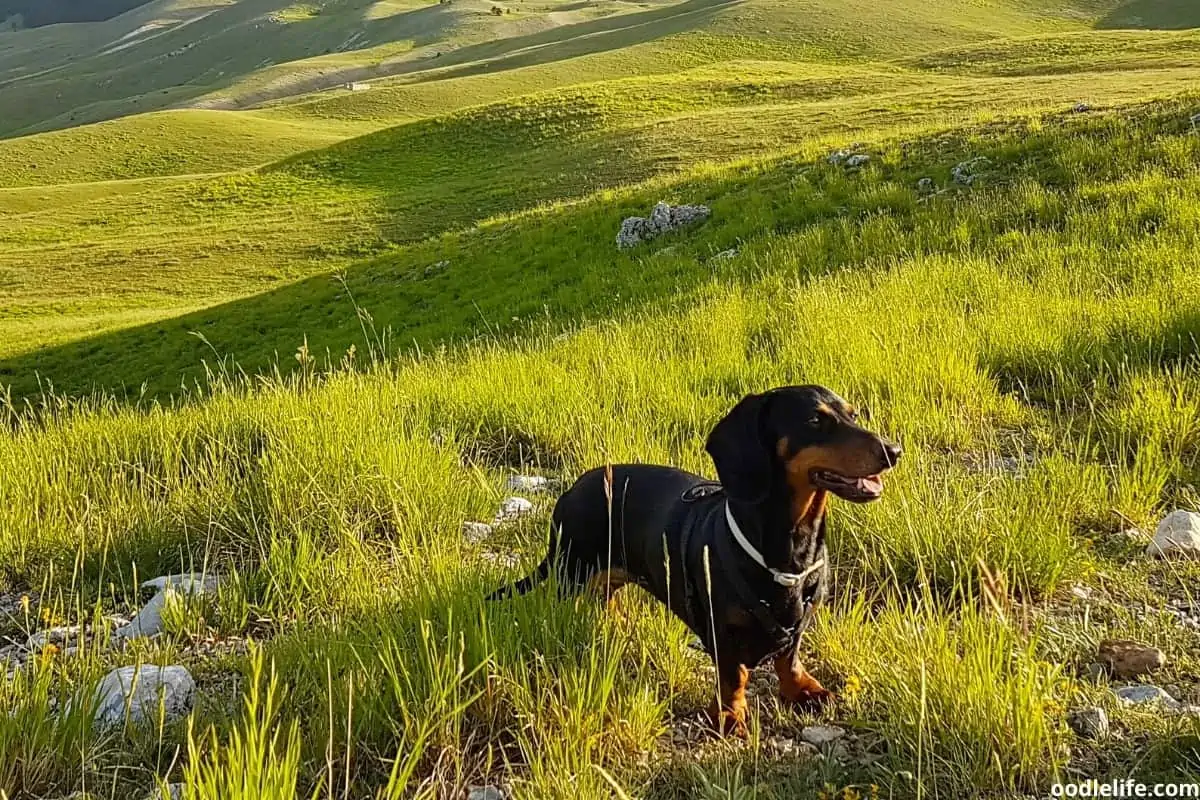 Food
Many hipsters are known to be foodies. As a result, it would be a fun idea to name your pup after your favorite food popular amongst hipsters.
Certain foods or meals are often associated with hipsters. For example, avocados, sriracha, and brunch are vital hallmarks of hipster culture. Therefore, they make great inspiration for your pup's name.
Hipsters often like a good mix of healthy and indulgent foods. Kale, garbanzo beans, and nori are good inspirations, just as truffles, lollipops, and Saffron may be.
The name you choose for your dog does not need to be only in honor of foods associated with hipsters. It is common for hipsters to select any food as a design motif. For example, cupcakes or jelly beans may cover socks or shirts for no reason other than they are cute.
Avocado
Brunch
Chia
Clove
Cupcake
Garbanzo
Gazpacho
Gnocchi
Kale
Lollipop
Noodle
Nori
Nugget
Peanut
Ramen
Saffron
Sriracha
Sushi
Toast
Truffle
Waffles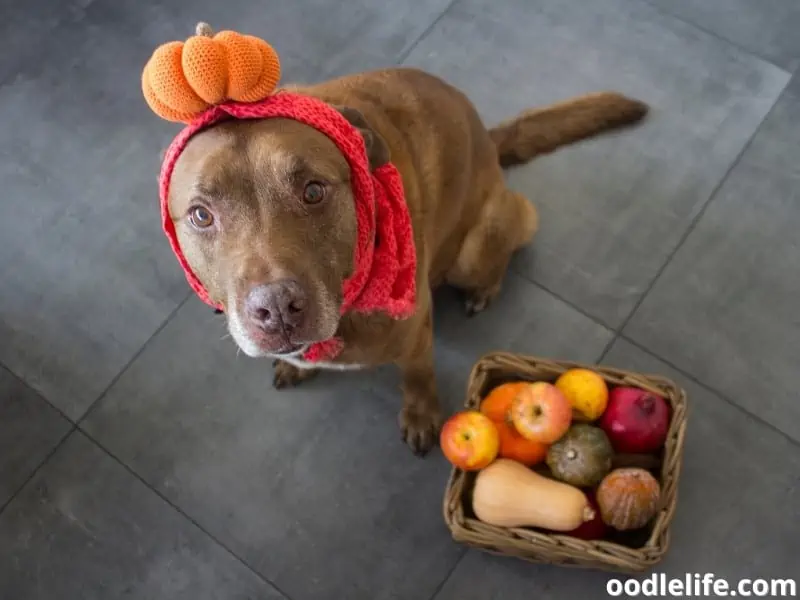 Beverage-Based Hipster Girl Dog Names
Getting a drink is an integral part of hipster culture. Hipsters often value certain types of beverages, and they enjoy experimenting with complex ways of creating those beverages. Some of the most common drinks that hipsters enjoy include beer and coffee. 
If you are an aficionado of any of these beverages, you may be able to choose a name that relates to a specific detail regarding the brewing of beer or coffee. You can always have your favorite order with you if you have a pup named "Cappuccino" or "Matcha."
While hipsters love coffee and beer, they also enjoy plenty of other drinks. These include kombucha, tea, milkshakes, and types of alcohol, such as tequila. Choose your favorite hipster-approved drink and name your dog after it.
Barista
Brew
Caffeine
Cappuccino
Cold Brew
Craft
Kombucha
Matcha
Milkshake
Tea
Tequila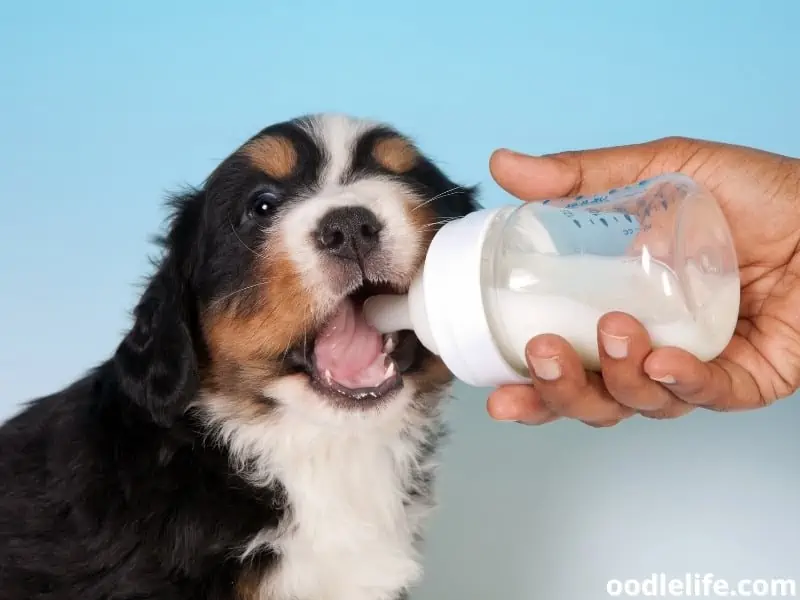 Pretty Hipster Girl Dog Names
While many of the earlier names on this list relate to specific signifiers of hipster culture, there are plenty of charming names. These hipster-inspired monikers would suit any lady pup.
Some of these names are inspired by hipster icons, while others are just names that evoke hipster energy. Many of these names relate to the months or the seasons, while others are among names that are popular with hipsters.
Bea
Heather
June
Lux
Mae
Odyssey
Ruby
Serenity
Slone
Temple
Veronica
Winona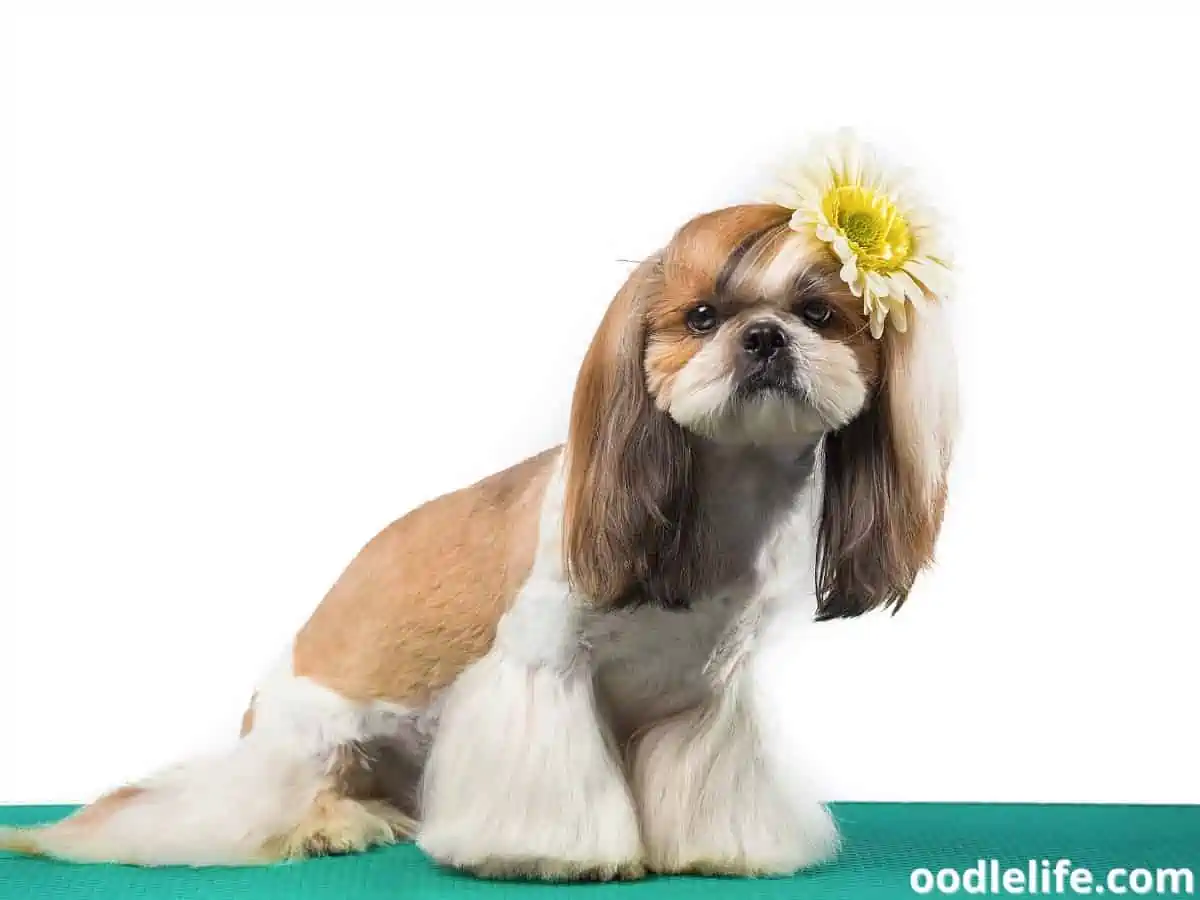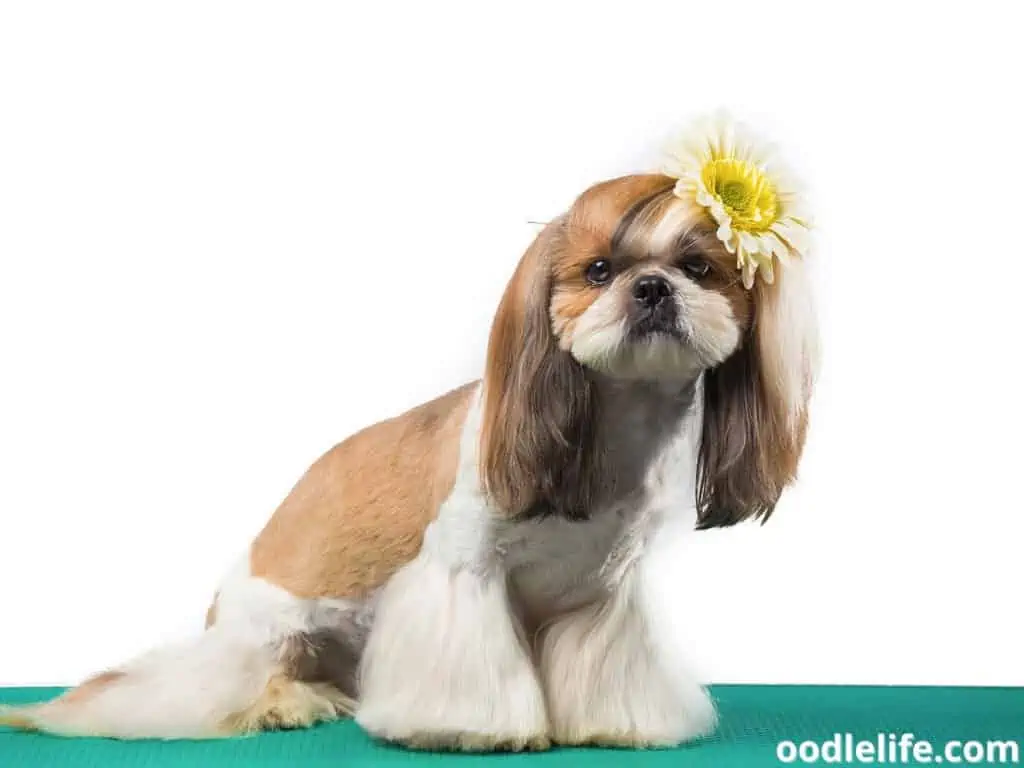 Wrap Up
We hope these names help to inspire the perfect name for your new best friend. Consider features of your dog that you want to emphasize or ironically comment on. You can also pick your favorite elements of hipster culture and find a name based on that.