51 Best Sassy Girl Dog Names! (2023)
Naming your dog is an essential part of owning one. You want to be artistic and define your dog in that one word, which is not easy.
Choosing a name that will match its personality is a bit difficult, especially for the ones that take a 180-degree turn in behavior. However, the sassier ones are easy to spot, and that sassiness is not going anywhere soon.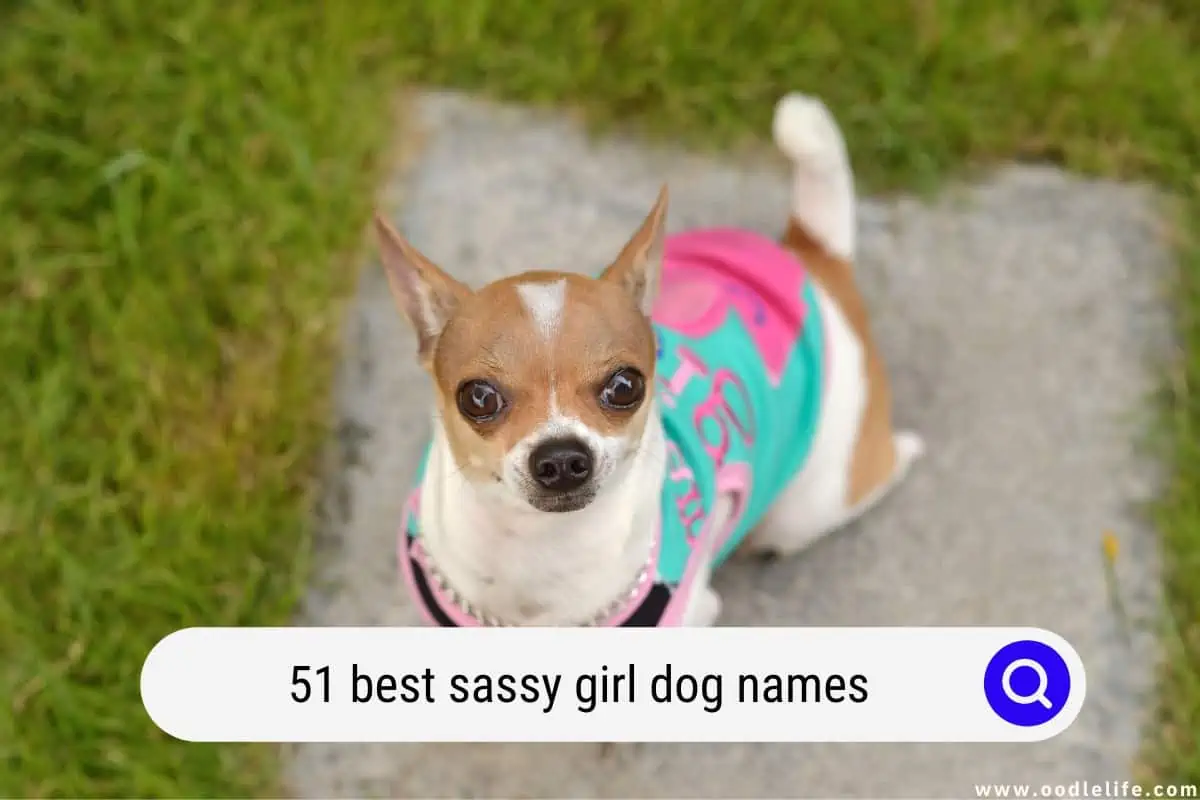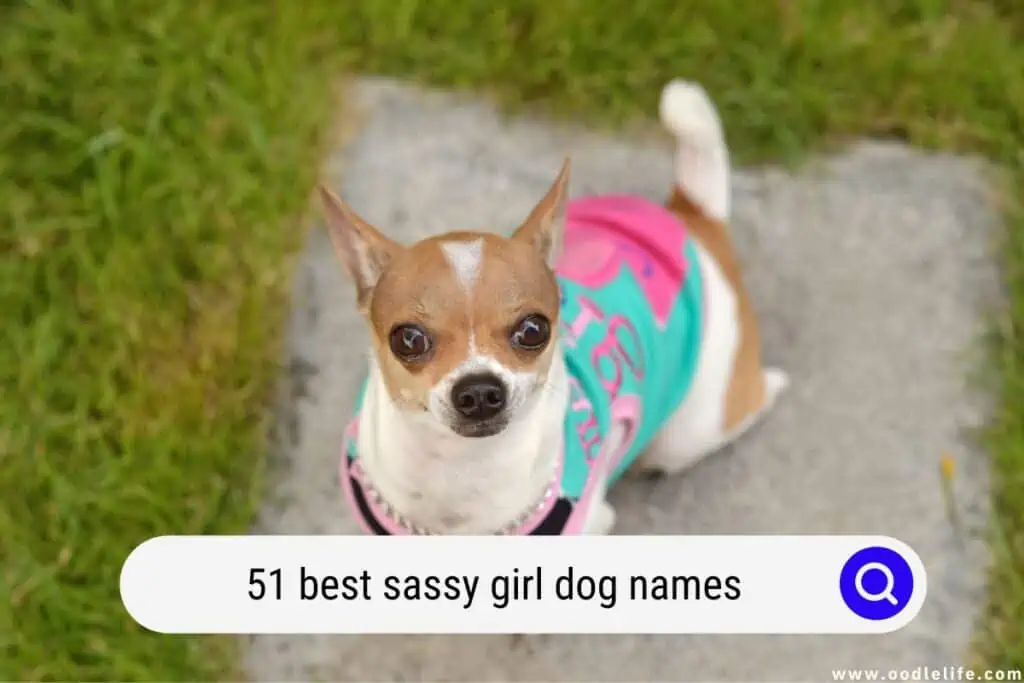 If you are a proud parent of a four-legged sassy girl, here are some name suggestions to match her vibe.
51 Sassy Girl Dog Names
1. Sadie
If you have a good-natured, strong-willed, loving, and industrious dog, Sadie is the name for her. "Sadie" means princess, and it is one of the most popular dog names. The name is a perfect blend of class and sass and would be perfect for your sassy little girl.
2. Lola
Lola was used as a nickname for Dolores, which means "lady of sorrows." However, that is not the case anymore. People have forgotten the old meaning and today, the name stands for sass, independence, and all things nice.
If your dog knows how to manipulate you to get treats, she is definitely a Lola. After all, "Whatever Lola Wants" was written just for her.
3. Bella
The name rose to fame after the release of the film Twilight and tops lists of favorite dog names. The name is short, sweet, and sassy—perfect for a small dog with a royal attitude. Bella is short for Isabella and Arabella, and the Latin word "Belle" means Beauty.
4. Lucy
Spoiled dog? Name her Lucy. Lucy's are lovely and know how to gain attention.
You will find yourself devoting a lot of your time to them. However, they are also smart, alert, and know what's going on around them. The name means "light" and "learning," so if your dog is the light of your life, then Lucy is the name for her.
5. Molly
The name is a variation of Mary and means "wished-for-child." Mollys are sweet, beautiful, and gentle.
6. Bailey
It is a great unisex name that is short for Bailiff. The name means "law enforcer," but Baileys are sweet and kind and love spending time with their owners.
7. Chloe
The name means "young, green shoot," "blooming," or "fertile" and is perfect for a carefree sissy. The name also alludes to the Greek Goddess of Agriculture, so if you have a big farm dog, Chloe is the name for her.
8. Coco
Meaning brash, the name is perfect for a sassy brown girl that is loyal, lovely, spoiled, and fussy.
9. Maggie
Short for Margaret and meaning "Pearl," the name is best for a former stray. The name relates to Stephen Crane's book Maggie: A Girl of the Streets.
10. Dixie
The name screams sass. Call her Dixie if she is strong-willed, loving, and a little stubborn.
11. Sasha
Meaning "defender" or "helper of men," the mane is perfect for a sassy little queen that is up to protecting you with that ferocious growl. Sashas are not just sassy but also strong, lovely, and caring. They live to please their owners and love to spend time with them.
If these are the qualities of your baby, name her Sasha.
12. Queenie
What better name for a sassy queen than Queenie? If your dog is the epitome of royalty, getting what she wants, she is a Queenie. But hey, you have to treat her like one too because she will demand it.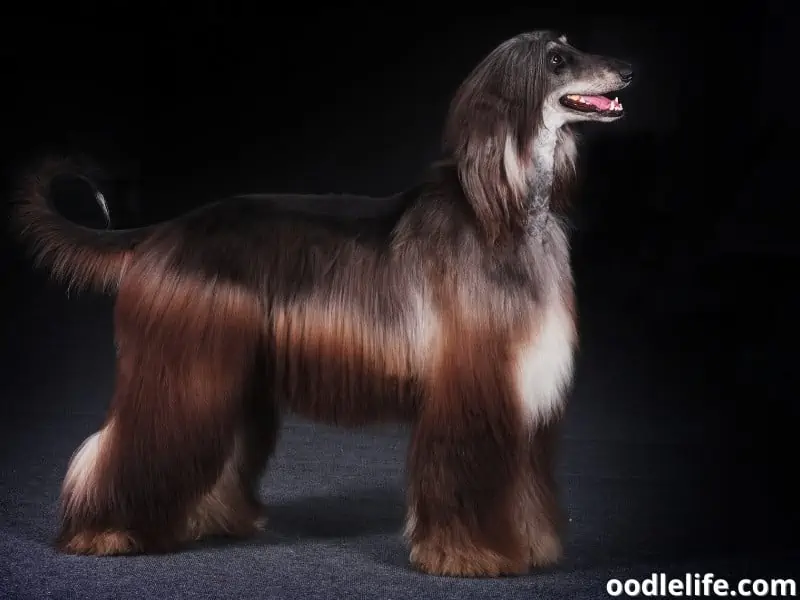 13. Princess
If you are the queen of the house, then your baby is definitely a princess. Her name not only signifies her hierarchy but also her sassiness. The name is a classic and never goes out of fashion.
14. Stella
If you are looking for a name that you will not find on every other corner, Stella is the name for your baby and means "star." The name is as sassy as a star can be, fitting for the star of your house, heart, and everything else.
15. Roxy
Meaning "sunny" or "dawn," a Roxy is sure to bring sassiness along with the rays of love and charm. Roxys are stubborn and utterly spoiled; however, they are loyal and love their owners unconditionally.
16. Betty
Short for Elizabeth, the name has been associated with royalty throughout history. Your little canine will have a sassy name to match her personality and define her status simultaneously. The name packs sweetness and sassiness and is perfect for a dog who knows and gets what she wants.
17. Missy
Short for Melissa, the name is sassy in itself. Although the name means soft-spoken, you know your missy's barks will be anything but that. A Missy will be loyal, lovely, and would love to spend time with her owner.
18. Katie
Katie is a sweet but sassy name. Katie means pure, and a dog is a pure soul. Katies are smart, sassy, beautiful, affectionate, and sincere.
They are resilient and will bounce back after any difficult situation. A well-mannered Katie will make an excellent companion who will shower you with sass and affection.
19. Luna
Luna means Moon in Latin. The name is most fitting for a black dog. Luna is one of the most popular female dog names.
It rose to fame thanks to the Harry Potter character Luna Lovegood. The name is short and sweet and has a certain charm to it.
20. Fiona
It is the female version of Fionn and means "fair woman." Princess Fiona from the Shrek film, whose character perfectly complements the name's sassiness, has made the name quite popular. If you are confident that your dog can match Fiona's attitude, give her this name.
21. Gigi
The name is well-known thanks to supermodel Gigi Hadid, and like her, it carries charisma, charm, and sass. Gigis are loving, caring, affectionate, beautiful, and proud. They get what they want and charm everyone around with their sassy personalities.
22. Quinn
The name is a bit boyish, but it is perfect if your girl acts a little tomboyish. It is a unisex name and is associated with companionship and intelligence. The name means "wise," which is especially perfect if you own a stubborn and sassy dog with a mind of her own.
23. Poppy
Poppy is a short and sweet name that carries enough sassiness. The name is very popular among dog parents. Poppy represents sleep and beauty, and the name is best for sassy dogs that love alone time.
24. Lady
"Lady" is one of the sassiest names. The name is ideal for your little miss who, despite her sassiness, behaves like a lady. It is for a dog who displays sassiness far beyond her years.
Lady is the name for your dog if she has a spunky old soul within.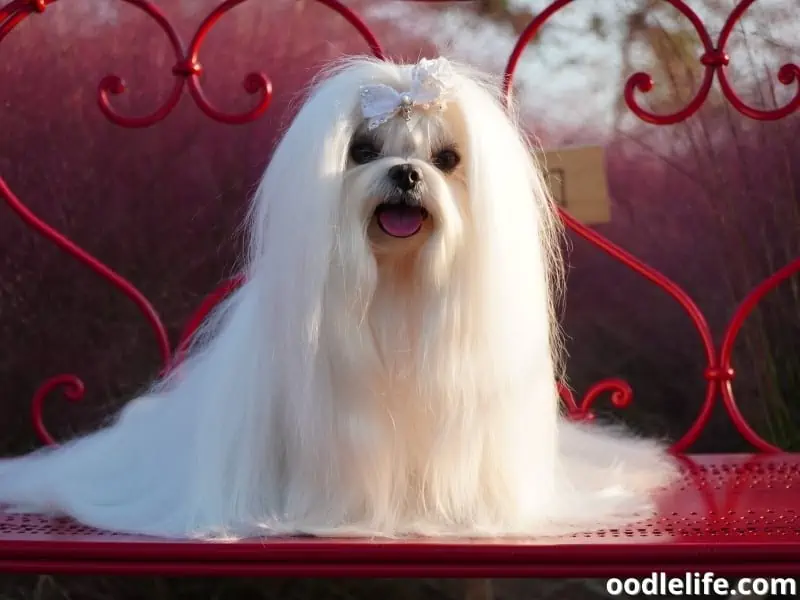 25. Zoe
This one is for the strong ones out there. Zoes are thoughtful and will read your mind. They will stick to what they want and will not budge.
If you have a dog whose sassiness and stubbornness are too much for you, name her Zoe.
26. Angel
The name is lovely and angelic; however, your baby with all the sassiness is not. All the more reason to name her so—maybe the name will positively influence her. Whether it makes a difference or does not, she will always be your little angel.
27. Samantha
The name is quite long but has a certain appeal to it. It packs beauty, sass, class, and so much more. You can be sure your Samantha will not let you down with that name of hers. Samantha means "listener," and you will find her bewitched and attentive at the same time. 
28. Ruby
Ruby is a classic name that represents royalty, charm, and charisma—everything that your sassy girl carries. It also symbolizes fortune, and having your little baby is nothing less than that.
29. Natasha
Remember Natasha Romanoff aka Black Widow? Who carries more sass than this female Avenger? The name is for someone who is sassy, athletic, and can charm anyone.
If a strong-willed girl with a lot of sassiness is what you have, then Natasha is the name for her.
30. Gia
Short for Gianna, the name means God's Gracious Gift, which she definitely is, even with all the sassiness. The name is short, lovely, and perfect for a small, sassy girl.
31. Ginger
It is common to name dogs with a reddish-brown coat "Ginger." However, we also know that gingers are tough, stubborn, and sassy. They are hard to break and stand for what they believe in.
They can even be selfish and prefer a single-dog household. If you have a ginger-colored girl or one that behaves like a Ginger, name her just that.
32. Diamond
Your baby girl is definitely rare, as rare as a diamond, so why not name her "Diamond"? The diamond represents shine, beauty, and toughness—all things your sassy little girl packs. Also, she is truly your friend, just like the diamond.
33. Stormi
Renowned social media personality Kylie Jenner's daughter is named Stormi. If your girl is feisty and reminds you of this celebrity baby, give her this name. Expect your Stormi to be sweet, intelligent, loving, and caring.
34. Lexi
A variation of Alexander, the name means "defender of men." The name is best if you have a small dog. Lexi represents authority, the ability to make one's own decisions, and stubbornness.
So, if your dog does not respond well to commands, makes her own decision, and sassily disobeys you, she is a Lexi.
35. Diva
Diva primarily refers to a very talented female or a celebrated singer. However, it is also used for a female that is hard to please. Divas are otherwise good-natured, friendly, and lovely, but go against them, and they will show their true selves—stubborn and sassy.
36. Zara
Zara represents radiance and light, which your little bundle of joy certainly is. But do not let her brilliance blind you because the sassiness will soon take over. Zaras are sweet, loving, and very bold.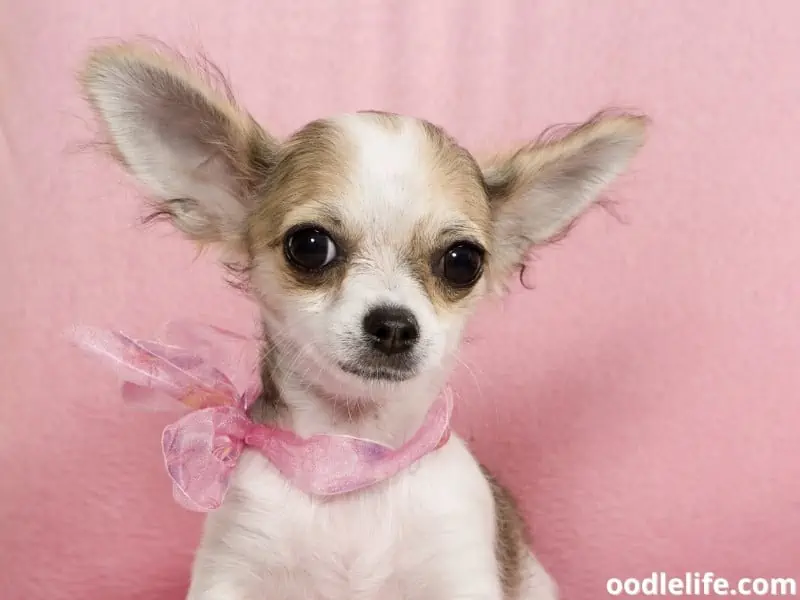 37. Phoebe
Ever watched Friends? Phoebe Buffay is the queen of sassiness. The name means bright, shining sun, which she definitely is.
Give your sassy girl dog the name Phoebe if she is feisty, beautiful, and loyal.
38. Vicky
Vicky is short for Victoria and means "conqueror or victor." Vickys are beautiful and intelligent and conquer everything that comes their way, including your heart. They have a way of getting things done without asking.
Vickys are also authoritative, sweet, and loving.
39. Arya
Arya is an Indian name meaning noble. The name is derived from Sanskrit and has gained much popularity due to the drama series Game of Thrones. If you are a fan, too, bring an Arya home.
40. Athena
The Greek Goddess of War and Wisdom, Athena was the favorite child of Zeus, born from his forehead. If your girl is courageous, clever, and your favorite, name her Athena.
41. Mochi
Mochi is a Japanese rice cake. The treat is sweet, chewy, and comes with various fillings. The Japanese name can be used for both sexes.
So name your dog Mochi if you are never sure which filling you will get on a given day.
42. Ariel
The name has a Hebrew origin and means "Lion of God." The name is very popular due to Disney's Little Mermaid and represents the young princess's adventurous, daring, and risk-taking qualities. If you have a sweet baby that is courageous and an explorer, she is Ariel.
43. Emma
A variation of Emily, Emma means "universal" or "one who heals the universe" or "all containing." Emmas are hardworking and stubborn, so if you have a working dog who is your universe, name her Emma.
44. Abby
Abby is short for Abigail. The name means "one who gives joy." Of course, your dog is a bundle of joy even when she is being sassy.
45. Nala
Remember Nala, the strong-willed lioness in Simba – The Lion King? The name is perfect for a courageous, stubborn girl who is determined to get what she wants.
46. Jessie
Meaning "God is Gracious," Jessie is the perfect name for a free-spirited girl who loves to explore new places. Name your four-legged girl Jessie if she is adamant about exploring and there is nothing you can do to stop it.
47. Violet
The name suits a strong girl who is loyal and will do anything to protect her loved ones. She is charming, sassy, and beautiful, and you will fall under her spell.
48. Vixen
Meaning "a spirited woman," the name is perfect for a sassy, smart, and carefree dog. Originally, female foxes were called vixens; however, it is apt for your four-legged friend with a cunning face and spirited personality.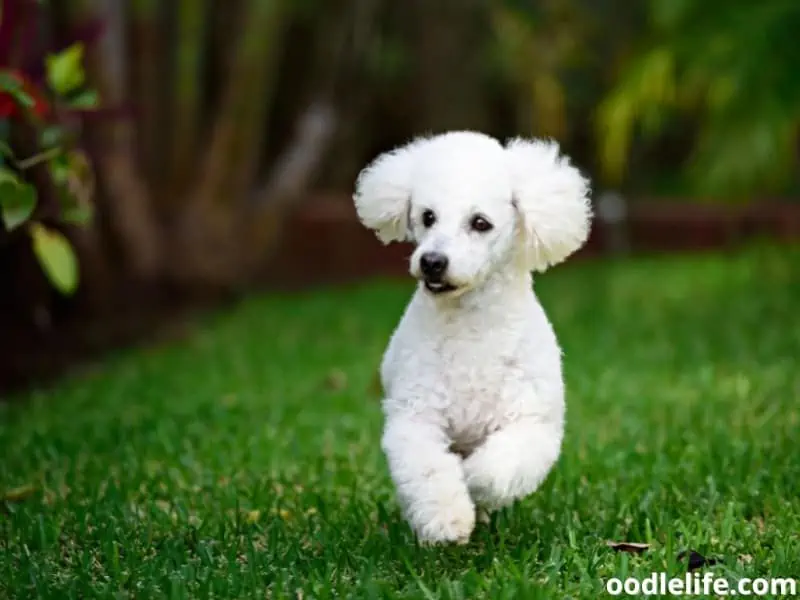 49. Josie
Short for Josephine, the name means "God Raise" in Hebrew. Josephine was a popular name among the royal families and represents power and authority. Name your pet Josie if she holds that royal power over your heart.
50. Dottie
Short for Dorothy, the name is old-fashioned and a classic. Meaning "Gift of God," Dottie is perfect for a dog who has patches or dots.
51. Harley
Harley-Davidson bikes are an epitome of "badass," and so is your sassy girl. Name her a Harley if she loves fast, windy rides.
Conclusion
Finding a perfect name for your sassy girl is not easy; however, we hope these 51 best sassy dog girl names will help you make the right decision.