Best Labradoodle Breeders in Missouri (2023 Update)
There's nothing like bringing home a new puppy into your home. They bring a lot of happiness, laughter, and love in such a small package. Finding an ethical breeder should be a top priority if you've been dying to bring a Labradoodle puppy home.
Missouri has a handful of high-quality Labradoodle breeders throughout the state.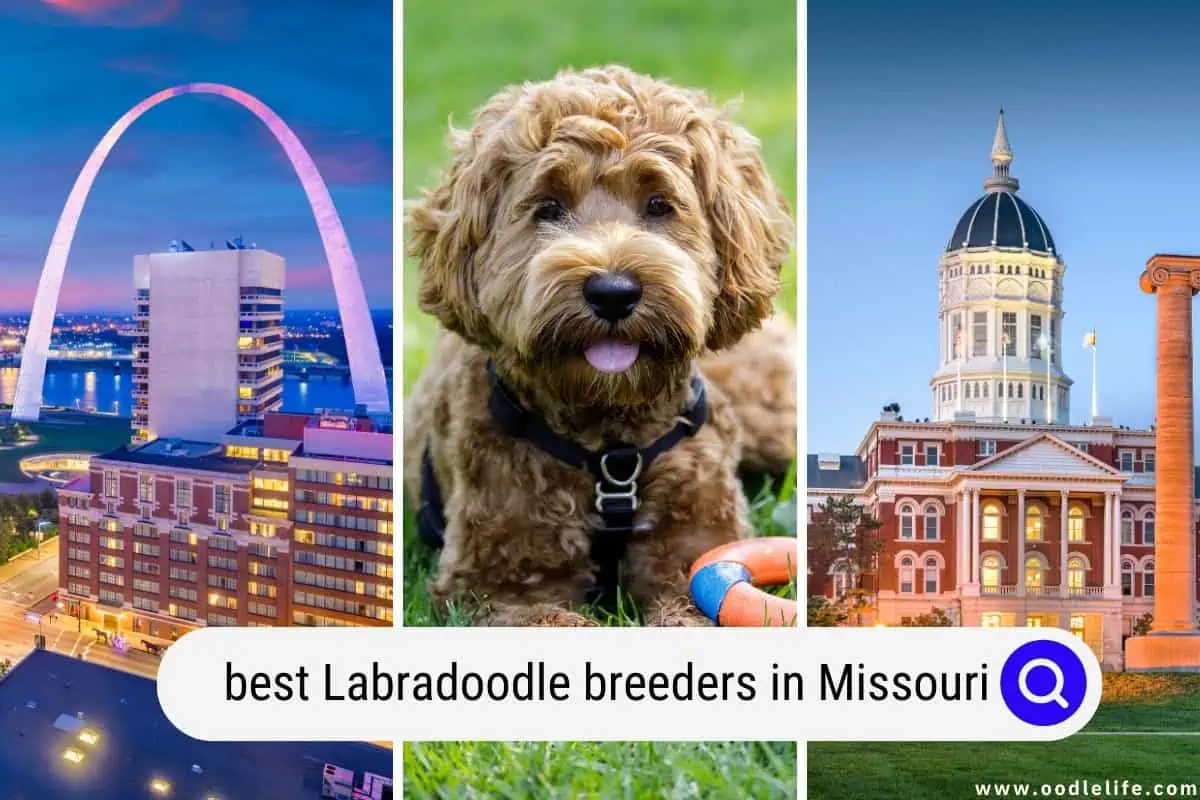 $300 2023 Discount!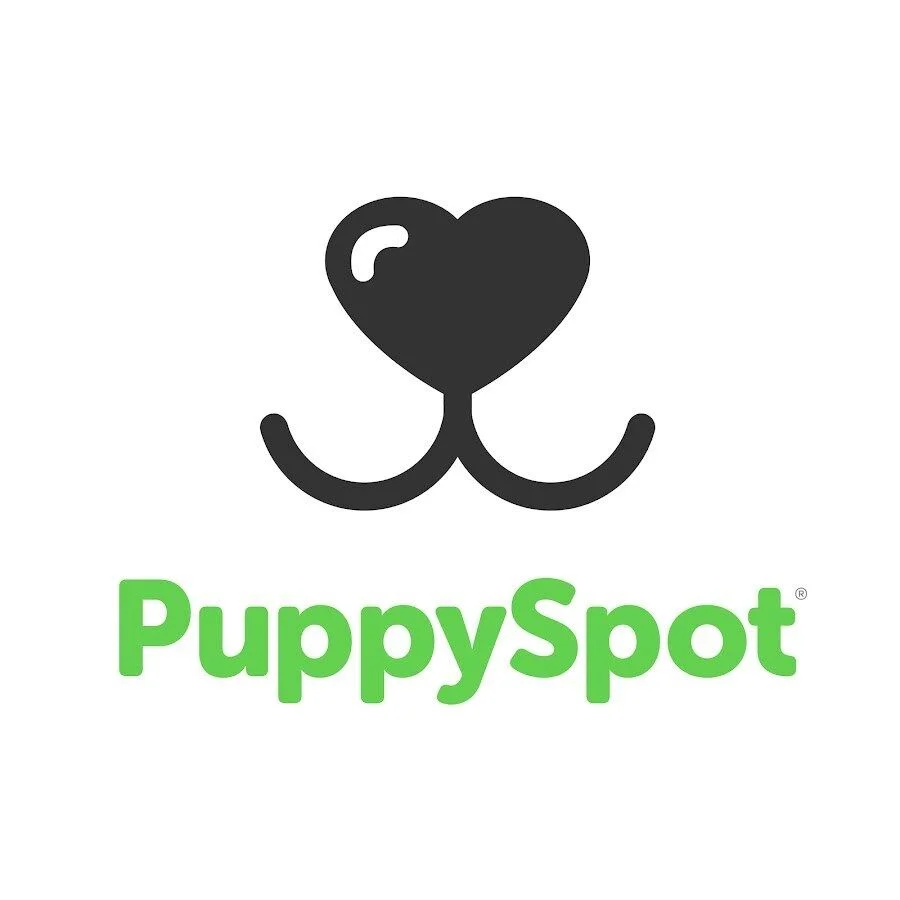 PuppySpot Adoption
PuppySpot is a reputable dog marketplace where you can browse and find compatible puppies right from the comfort of your home. They have placed over 200,000 puppies into homes in the US!
Click through and use the code PUPPY300 for $300 off any puppy adoption.
See Puppies and Save $300
Below you'll find six Labradoodle breeders worth your time and money when you want a new family member:
1. Blessed Day Doodles
Blessed Day Doodles is a little different from your average breeder. While most breeders allow you to put down a deposit and bring your puppy home when the vet clears them, they run a foster-to-adopt breeding operation.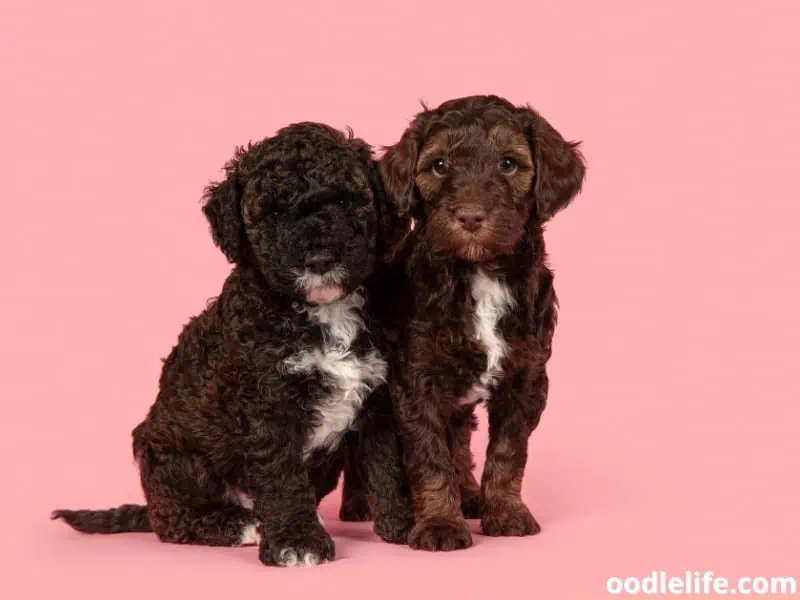 This family-run breeder takes excellent care of all their puppies and dogs, which is why they take the foster-to-adopt approach. They ensure they're picking the right owners for their Labradoodles and other puppies.
They have extensive experience with breeding dogs and specifically Labradoodles. They provide a bunch of educational material about the breed, their process, and caring for your new puppy when you're ready to take them home.
They are very open about the veterinarian they use and provide you with ample information about them so you can feel confident in your decision. All their Labradoodles come with vaccines, deworming, and a health certificate stating they're in excellent health before going home.
They keep their website updated on current and upcoming litters, but they encourage you to contact them directly to talk about their puppies.
Contact Details:
Website: https://www.blesseddaydoodles.com/ 
Phone: (816) 914-5638
Email: [email protected]
Location: Harrisonville, Missouri
2. Okefeild Acres
Okefeild Acres is a prominent Labradoodle and Goldendoodle breeder in Missouri. The breeders have extensive knowledge of how to run an ethical and healthy breeding operation. All their dogs and puppies are treated like family and are in excellent health.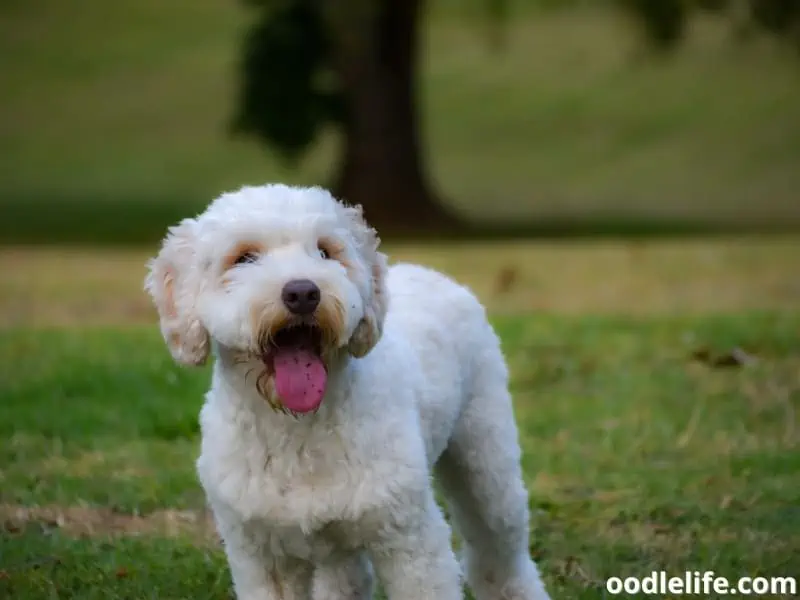 They've been breeding Doodles since 2004, so they have some high-quality Labradoodle bloodlines.
While they are more of a Goldendoodle breeder, they occasionally have Labradoodles. The best way to learn about when they'll have more Labradoodle puppies is to call them.
When you choose to go with Okefeild Acres for your Labradoodle breeder, you get to pick your puppy in person to see its personality and make sure it's a great fit.
All their Labradoodle puppies come with a health certificate, deworming, vaccinations, socialization training with other animals and kids, and a little starter kit. The starter kit includes food, a toy, a collar, and a leash as a going-home present for you and your new puppy.
Contact Details:
Website: http://okefeildacres.com/ 
Phone: (417) 733-1517
Email: [email protected]
Location: Elkland, Missouri
3. ArchView Labradoodles
ArchView Labradoodles has been in operation since 2010. They are known for breeding high-quality, healthy, and loveable Labradoodles for families of all types. Since their kids are around the dogs, all the puppies are well-socialized with them and other animals before going home.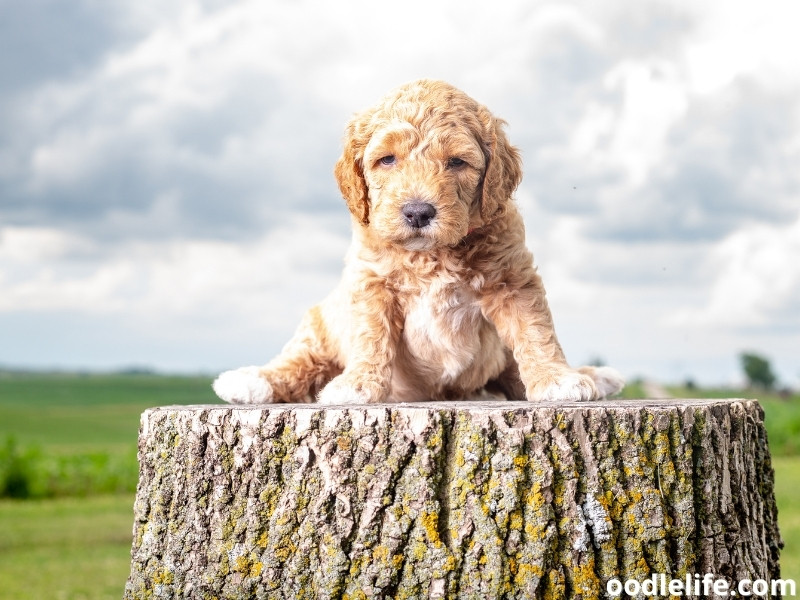 The breeders encourage you to make an appointment to come to visit their home, where you can see how well the dogs are taken care of and their passion. They don't use kennels, and all the dogs and puppies live in their home with them.
We love how upfront and transparent they are about the cost of their Labradoodle puppies. You can easily find that information on their website and learn more about the deposit when you meet with them.
Their website is always updated on what puppies they have available, so you can see how adorable they are.
The adoption process is lengthy, but it's to ensure it's the right fit for everyone involved. All the Labradoodle puppies come with vaccinations, deworming, and a health certificate like other breeders.
Contact Details:
Website: https://www.archviewlabradoodles.com/
Email: [email protected]
Location: St. Louis, Missouri
4. Show Me Doodles
Show Me Doodles is a breeder focusing on other breeds besides Labradoodles. Don't let that deter you, though. Even though they breed other dogs, they have the knowledge and experience to breed healthy Labradoodles.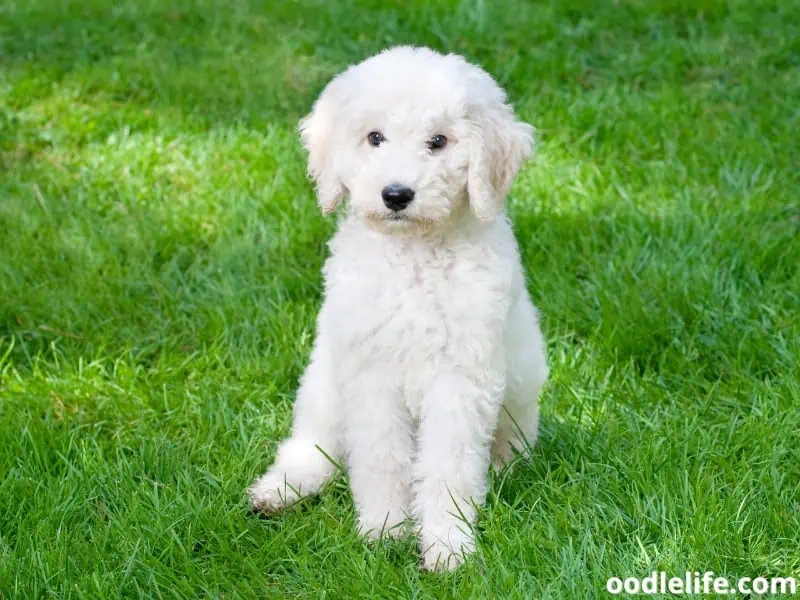 That being said, you'll need to contact them if you want to learn more about when they'll have Labradoodle puppies. Similar to other breeders on this list, Show Me Doodles takes excellent care of all their dogs and puppies and treats them like their own.
All their puppies will come home to you well-socialized with other animals and children. You'll get all the other things other breeders offer, like deworming, vaccinations, and a health certificate.
Their application is simple but still allows them to better understand you and the home you're trying to bring one of their puppies home to.
They take their time approving applications, but once they approve yours, you can visit them and put a deposit down on the Labradoodle puppy that is perfect for you.
Contact Details:
Website: https://showmedoodles.com/
Phone: (314) 744-9344 
Email: [email protected]
Location: Ballwin, Missouri
5. Only Doodles LLC
One of our favorite Labradoodle breeders in Missouri is Only Doodles LLC. They have a reputation for breeding some beautiful and healthy Labradoodles, Goldendoodles, and Bernedoodles.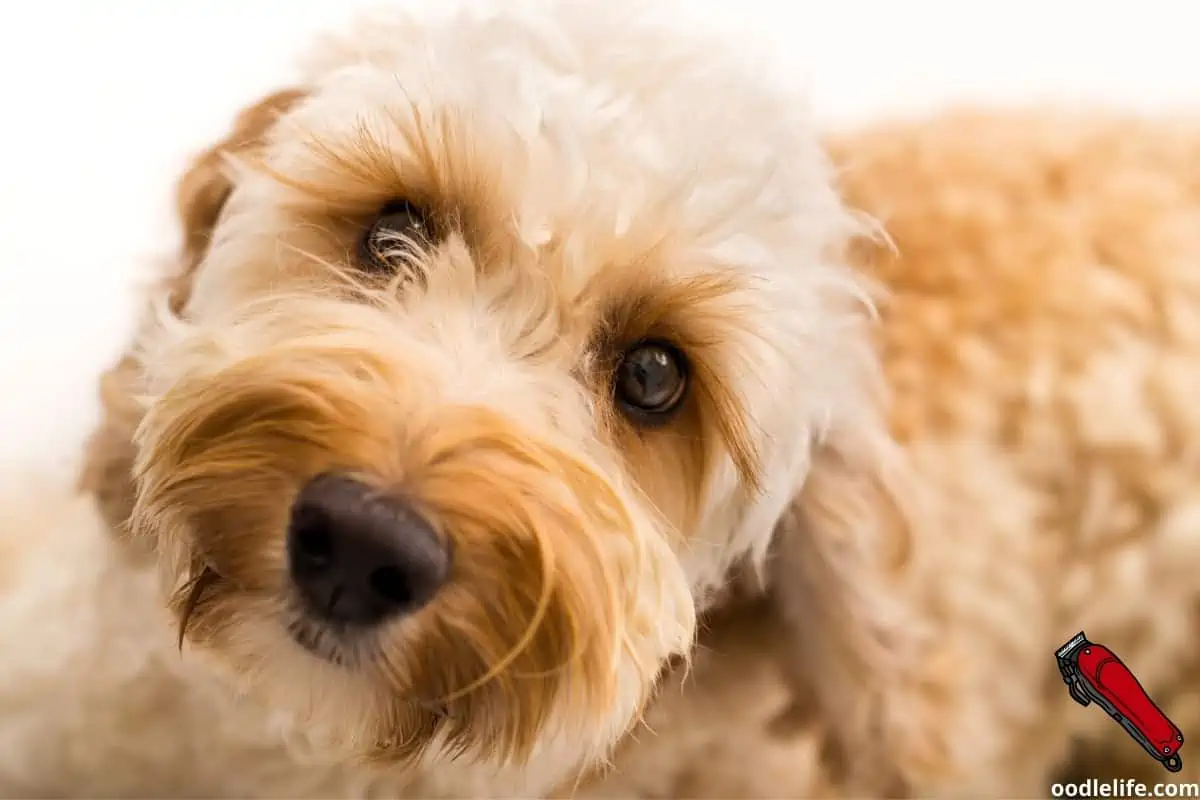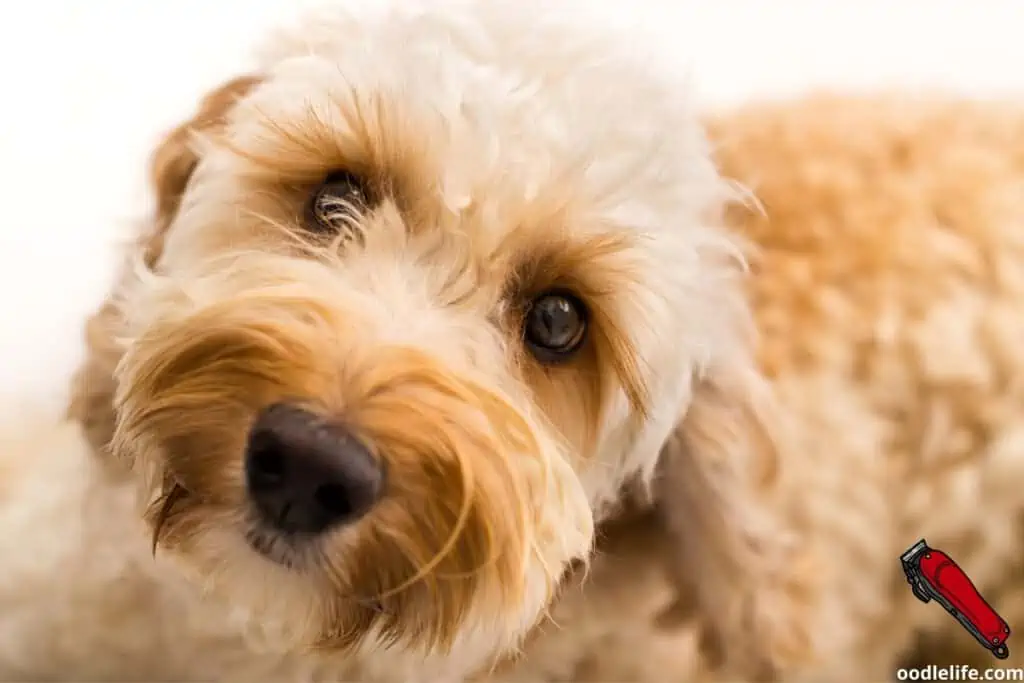 Since they breed other dogs, too, they might not always have Labradoodle puppies available when you want them. While they keep their website up to date, the best thing you can do is contact them to learn more about their next Labradoodle litter.
As for the puppies, they treat them like their own dogs before you bring them home. They have a dedicated puppy area, and they're never kept in kennels.
Their puppies come with deworming, vaccinations, a health certificate, and more. You get one month of pet insurance, a starter bag of food, treats, a blanket, and a toy.
Only Doodles LLC is known for its high reputation and ethical breeding practices. They strive for transparency and are more than happy to talk with you and show you around their home where they breed their dogs.
Contact Details:
Website: https://onlydoodles.com/ 
Phone: (660) 654-2922
Email: [email protected]
Location: Galt, Missouri
6. West Haven Australian Labradoodles
Lastly, we have West Haven Australian Labradoodles. If you don't believe us about how great they are, they've been recognized as one of the top five Labradoodle breeders in Missouri!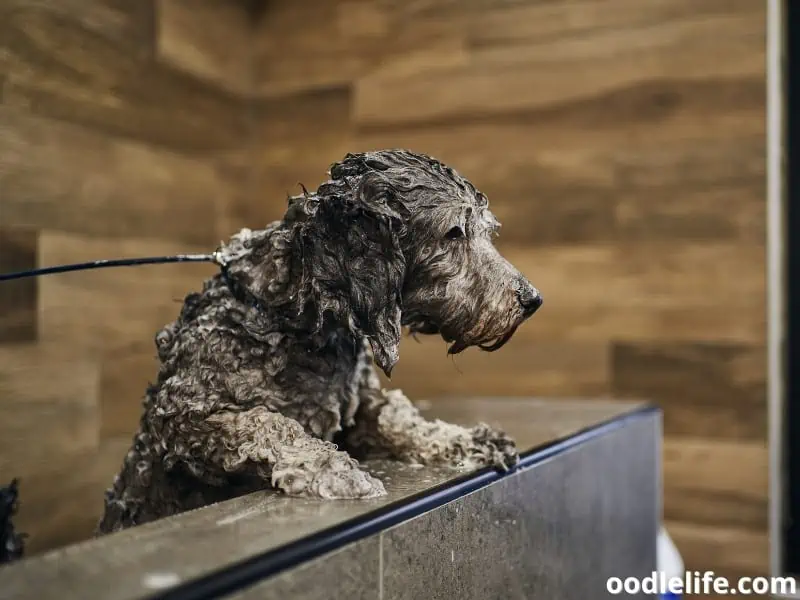 They're upfront about what their Labradoodles cost; you can find detailed information on their website.
When you adopt one of their puppies, you get a health certificate, deworming, vaccinations, and educational material about transitioning with your new puppy.
Something that sets this breeder apart is that they offer all their adopted puppies a training program. They'll teach your puppy basic commands, and then they can go home with you when they complete their training.
As for their application process, it is lengthy but it's worth it. They are particular about the people they approve of adopting their Labradoodles, but this is better than some breeders who don't have their puppies' best interests at heart.
Contact Details:
Website: https://www.westhavenlabradoodles.com/ 
Phone: (417) 213-0554
Email: [email protected]
Location: Springfield , Missouri
Final Thoughts
Finding your new furry friend doesn't need to be complicated. With these six excellent breeders in Missouri are sure to have the puppy of your dreams. All these breeders follow ethical breeding practices, have general knowledge of the breed and dogs, and are always there to answer your questions.
The best thing you can do if you're ready to adopt a Labradoodle from one of these breeders is to get in touch with them. You can learn more about when their next litter is coming when you can meet the puppies, and when you can eventually take one home.