Best Labradoodle Breeders In Ohio (2023 Update)
It goes without saying that choosing the pup for you is exciting, but you may not have considered the stress involved in selecting the right breeder.
You'll want to avoid Labradoodle breeders in Ohio that seem to subject their dogs to harsh treatment and environments to gain profit, and that can be tricky to discern.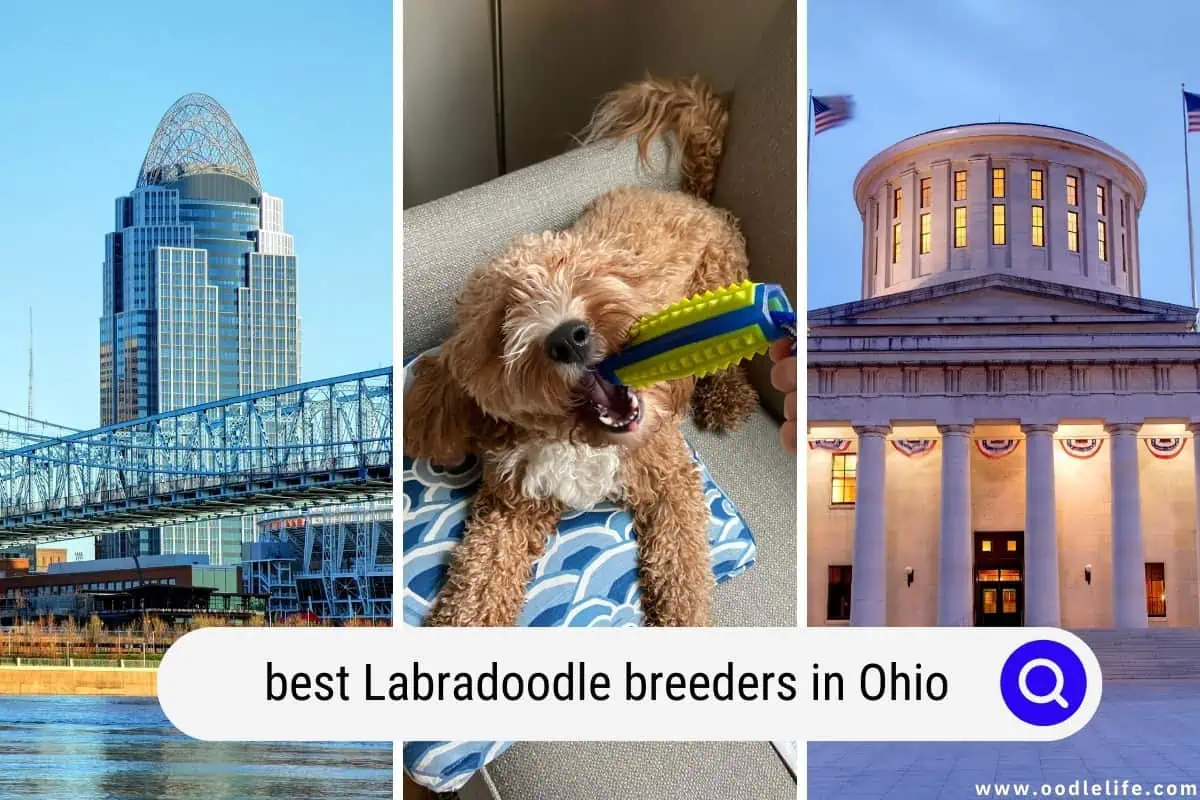 $300 2023 Discount!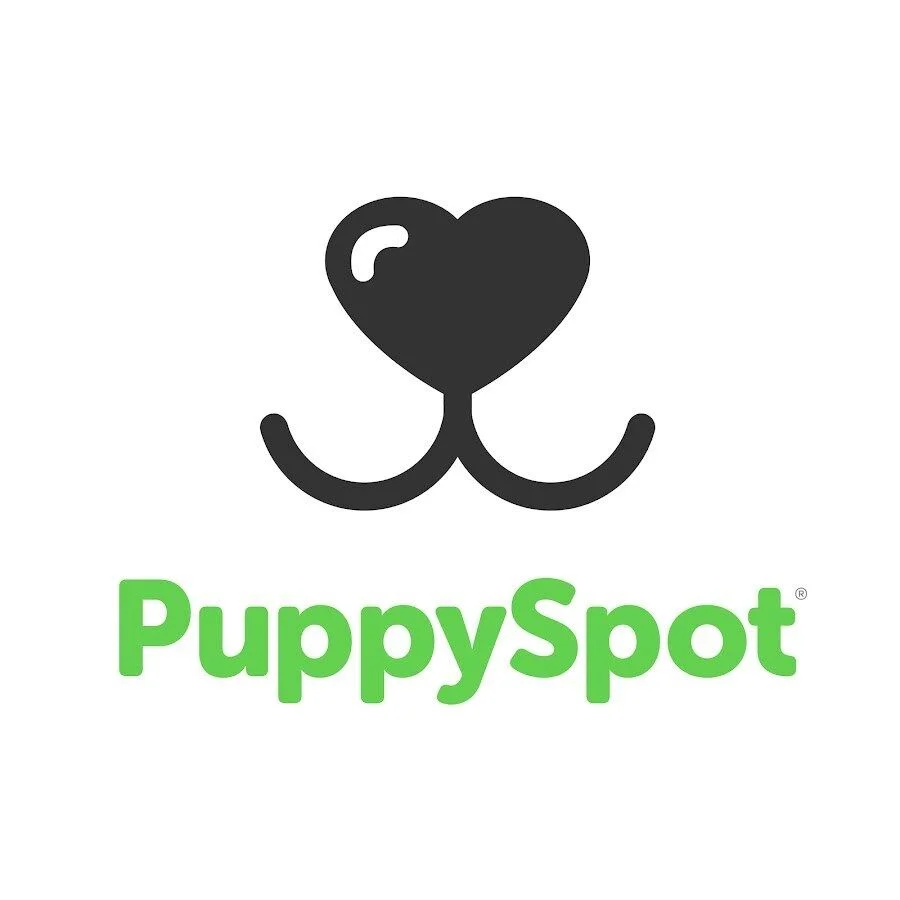 PuppySpot Adoption
PuppySpot is a reputable dog marketplace where you can browse and find compatible puppies right from the comfort of your home. They have placed over 200,000 puppies into homes in the US!
Click through and use the code PUPPY300 for $300 off any puppy adoption.
See Puppies and Save $300
Many options on this list are members of the Worldwide Australian Labradoodle Association (WALA) or the Australian Labradoodle Association of America (ALAA). This guarantees that they are held to high ethics and breeding standards. Additionally, the pups' parents get regular health tests concerning their hearts, eyes, and joints.
Our list removes the guesswork from the process, so you can focus on picking the perfect Labradoodle for your family.
1. Maple Hill Doodles
At Maple Hill Doodles, they take a holistic approach to helping nurture the healthiest, finest, most well-balanced puppies in Ohio. Their pets start a raw diet after weaning, which helps foster a long life.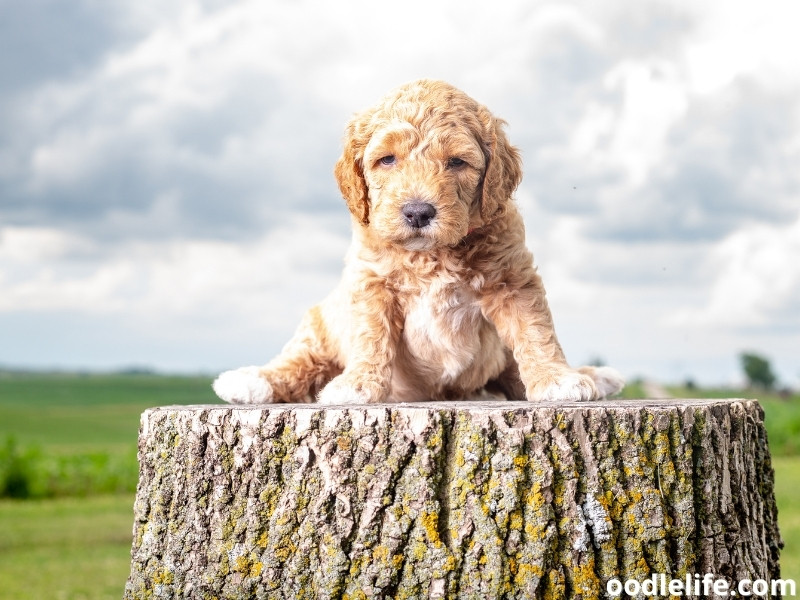 The folks at Maple Hill offer their dogs lots of outside playtime on 2.5 acres. With so much space at their disposal, the pups get exposed to an abundance of textures, experiences, and sounds.
This environment ensures that your new Doodle fur baby can easily acclimate to a new environment. Maple Hills is in Burton, OH, near five major cities in Ohio (Cleveland, Youngstown, Columbus, Cincinnati, and Pittsburgh).
You won't be disappointed if you choose any of the beautiful Labradoodle puppies at Maple Hills. All pups have pedigree papers, a two-year health guarantee, they're well-adjusted and ready for you to love on them in your home! Just fill out an inquiry form on their website to start the process.
Contact Details:
Website: https://maplehilldoodles.com/
Location: Burton, Ohio
2. Heritage Manor Labradoodles
Heritage Manor Labradoodles is a family-owned breeder specializing in healthy and happy pups. They utilize the guardian program, and all their dogs are under the care of a state-of-the-art health facility in the area.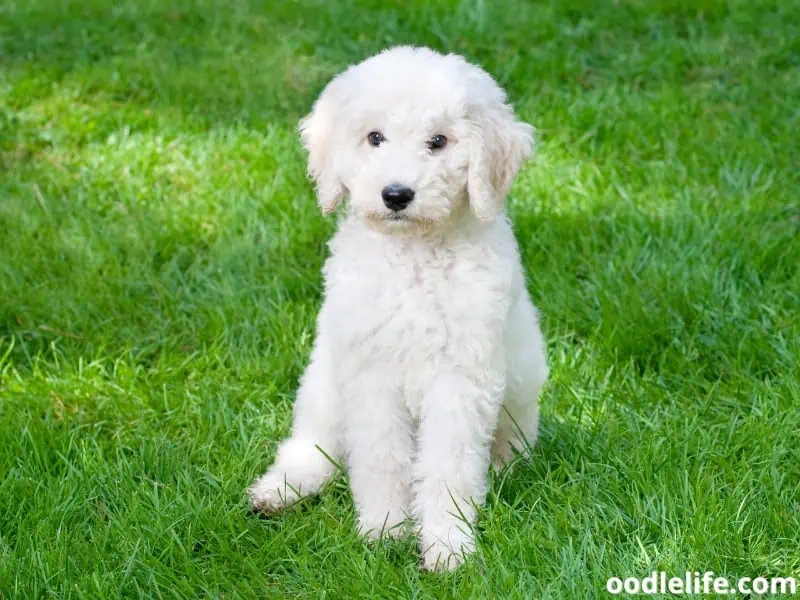 By collaborating with the staff at this clinic, they receive education, guidance, and expert knowledge regarding Labradoodle's specialty care and reproductive needs. HML is also a member of the ALAA, having achieved Gold Paw status for maintaining an excellent standard of clinical and functional health for their breeder dogs.
They also received the All-Star Breeder award from the WALA, as they are dedicated to the safety of their pets, as well as the best breeding practices. All Labradoodles have a microchip, health records, first vaccines, a two-year health certificate, socialization skills, a pedigree guarantee, and some early training. If you're looking for Labradoodle breeders in Ohio, they're an excellent option.
Contact Details:
Website: https://www.heritagemanorlabradoodles.com/
Phone: (216) 978-6750
Email: [email protected]
Location: Walton Hills, Ohio
3. Providence Labradoodles
Providence Labradoodles is an ethical and reliable breeder certified as a scam-free breeding business by Tell Tail. Every parent dog has been thoroughly examined for any health issues, and all puppies receive early neurological stimulation using the best practices from the Puppy Culture Method.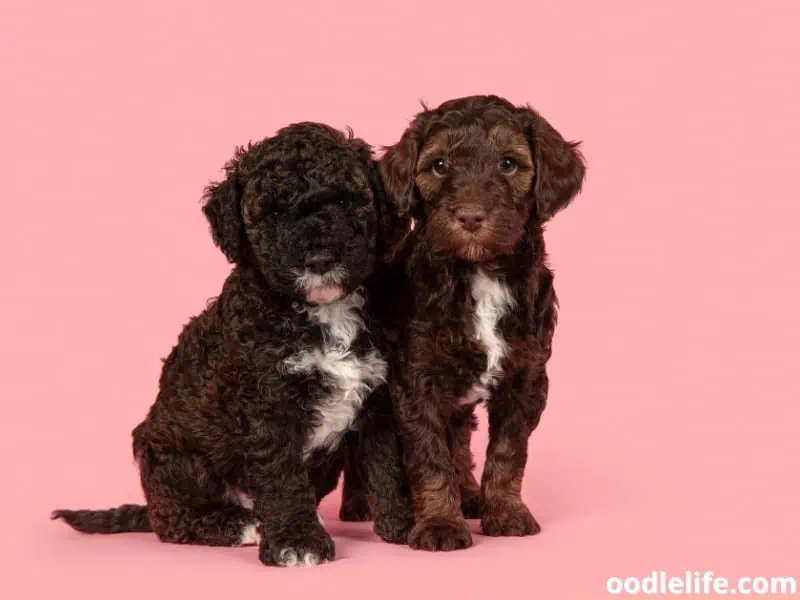 The owners at Providence only use top-of-the-line dog food, and they start litter box training from as young as two weeks old, so they learn not to soil the area where they sleep. The puppies get fully dewormed before you welcome them into your home.
Linda (breeder) ensures that she works closely with the family to help them continue the precedent for puppy playtime, established in her home from a young age. You'll get a happy puppy that's fully vaccinated, microchipped, and guaranteed to be in good health. New owners also get a two-year health warranty when they get their Labradoodle from Providence.
Contact Details:
Website: https://www.providencelabradoodles.com/
Phone: (419) 566-3311
Email: [email protected]
Location: Mansfield, Ohio
4. Yesteryear Acres Labradoodles
Yesteryear specializes in Australian and standard Labradoodles. This breeder raises Doodles that are well-behaved, tested for all genetic disorders and other health problems, and they're very laid-back.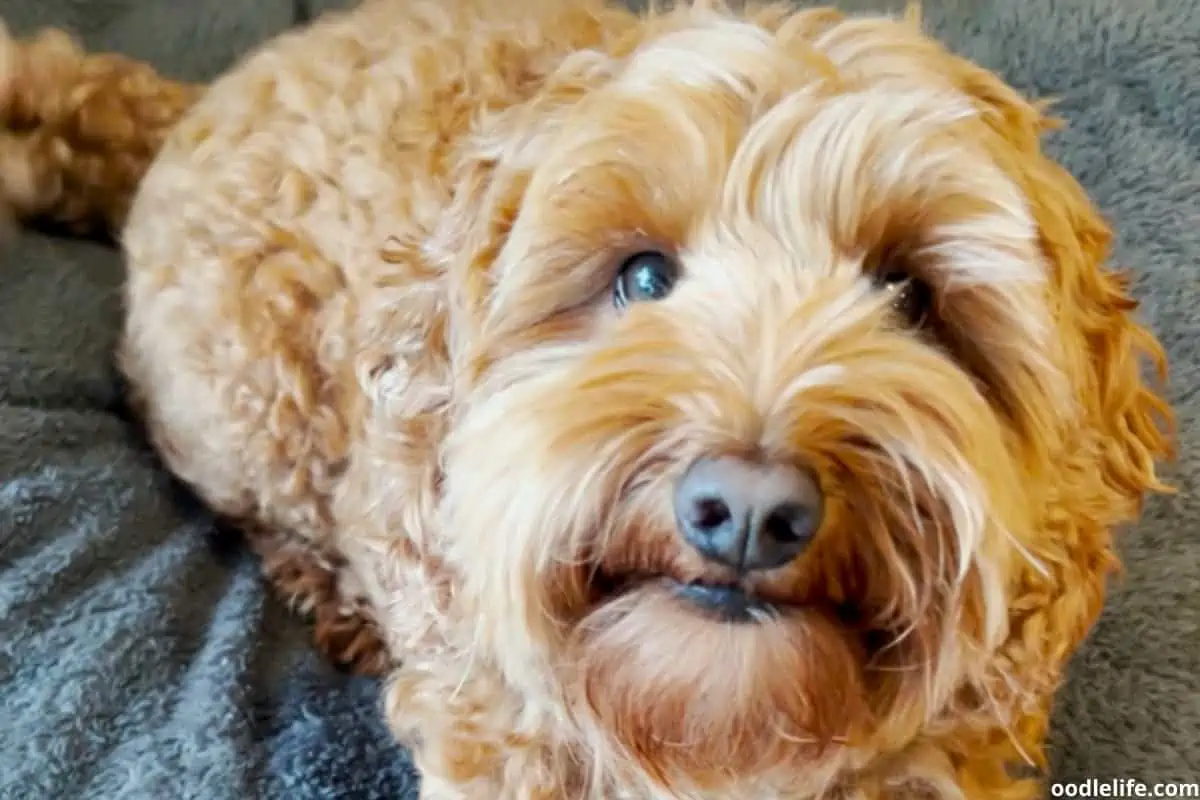 Every Doodle puppy is surrounded by love and affection while they remain with the breeder. With over 25 years of experience and continuing education on the safest breeding practices, you can be confident when you select one of their beloved puppies as your own. They'll be well-socialized, and Yesteryear offers a two-year health warranty on all dogs.
Door-to-door puppy delivery is also available!
Each puppy also arrives with a care kit containing a blanket that smells like mom, which they love, especially when adjusting to a new home. The breeders offer basic training services as well as intensive behavioral modification courses should you encounter any issues that require special care. Yesteryear also sends puppies with their new owners with up-to-date vaccines and dewormings.
Contact Details:
Website: http://www.yesteryearacres.com/
Phone: (740) 323-1910
Email: [email protected]
Location: Heath, Ohio
5. Stosh's Puppies
If you're looking for Labradoodle breeders in Ohio that are 100 percent family-oriented, check out Stosh's Puppies. This breeder is run by Kyle and Mel, a husband and wife who love Doodles and pour all their time and energy into breeding healthy and lovely Doodle litters.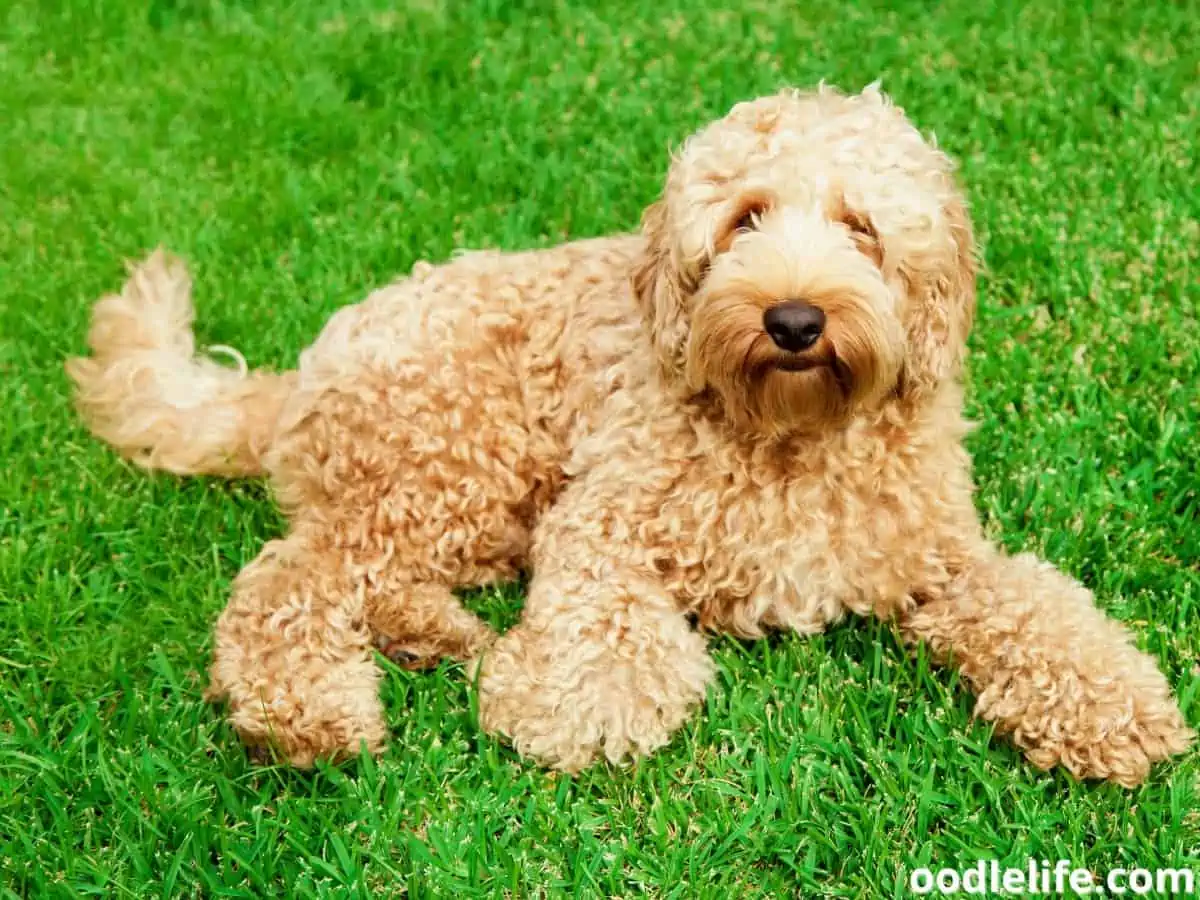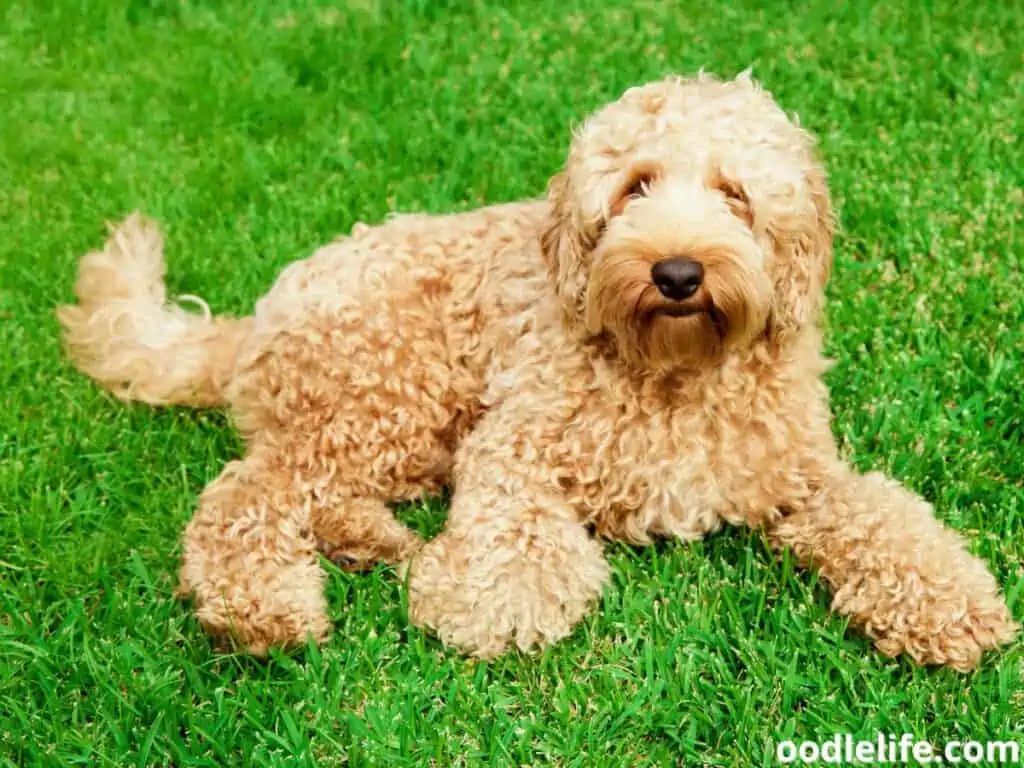 There's plenty of space for the dogs to run around and enjoy themselves while they remain with the breeding family, and they receive constant stimulation through the ENS program at an early age. By using the Puppy Culture Method, there are many skills they learn to help them acclimate to different environments.
Kyle has an extensive background as a veterinarian technician, and the family has been breeding pups for nearly ten years. Every Labradoodle receives early socialization and potty training skills, a two-year health warranty, and lifetime support from Stosh's.
Contact Details:
Website: https://stoshspuppies.com/
Phone: (216) 401-1584
Location: Independence , Ohio
6. Deer Pines Labradoodles
At Deer Pines Labradoodles, they breed healthy Multigenerational Australian Labradoodles. Their dogs are bred to be allergy-friendly, and they're nurtured to have a loving temperament.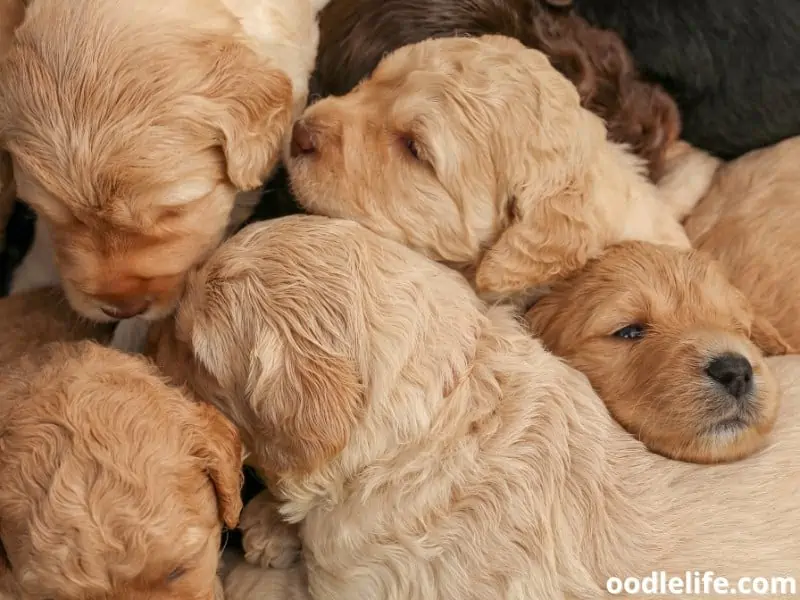 The company's owners, Jerry and Linda, have a strong reputation for maintaining great communication for families who adopt their pups. The tandem enjoys ensuring the puppies are healthy, happy, and in good hands before giving them to any family.
They trace the pedigree of their Australian Labradoodles and perform thorough health and genetic testing to ensure that their pups are good to go before entering their new home.
Also, they offer feeding and training recommendations on their website. For example, they provide their pups with a particular brand of food, and if you wish to continue using it, ask them. You'll need to contact them as soon as you're sure you want a puppy, as the wait list can get extensive.
Contact Details:
Website: https://deerpineslabradoodles.com/
Phone: (330) 329-7341
Email: [email protected]
Location: Clinton, Ohio
7. Magnolia Australian Labradoodles
Located in the southwestern part of the state, Magnolia only allows one to two litters per year, allowing total focus on the pups they bring into the world. This method ensures the puppies receive full love and attention from day one.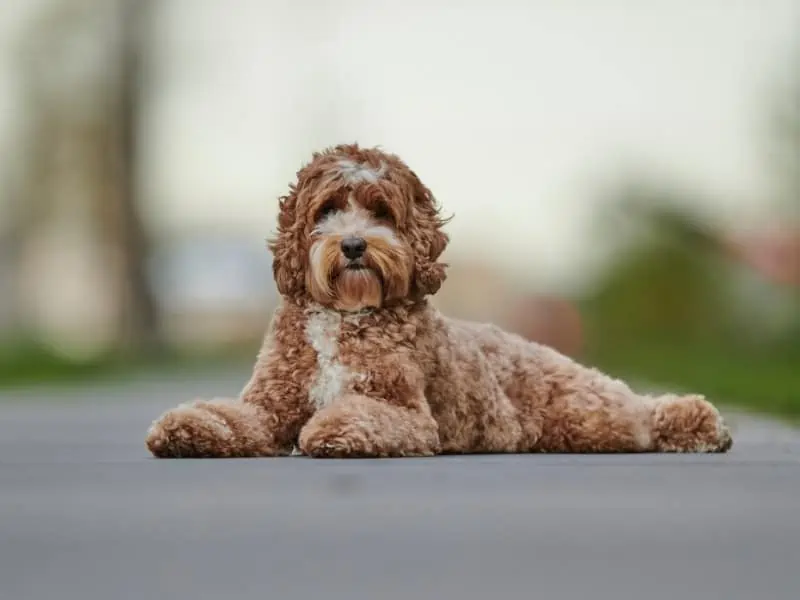 Magnolia utilizes the puppy culture method with their pups to facilitate a seamless transition; they also crate train your puppies before they reach your home.
The breeder dedicates themselves to ensuring that the pups are not nervous or stressed and causing you sleepless nights. This commitment makes the first weeks of raising your dog much easier on you. In addition, they meticulously match each puppy with the appropriate family.
Since they can't predict exactly how many puppies will be born in each litter, they take up to five or six reservations per litter. From there, there's a waiting list that you can join.
Contact Details:
Website: https://www.magnoliaaustralianlabradoodles.com/
Phone: (419) 571-6471
Email: [email protected]
Location: Bucyrus, Ohio
Conclusion
Labradoodles are sweet and loving puppies you'll enjoy adding to your family. You can trust that extensive research went into this list, and we're bringing you the best of the best Labradoodle breeders in Ohio.
Always inquire as to whether you can visit the puppies beforehand to get an idea of their temperament and how they'll fit into your family. The primary goal when adopting a puppy is to help them transition into its forever home.