Best Long-Eared Dog Water Bowls for Spaniel Ears (2023)
There are many long-eared dog water bowls online, but they're not all winners. After some research and product testing, these seven long-eared dog water bowls are the best bowls to keep your dog's ears clean and their body relaxed.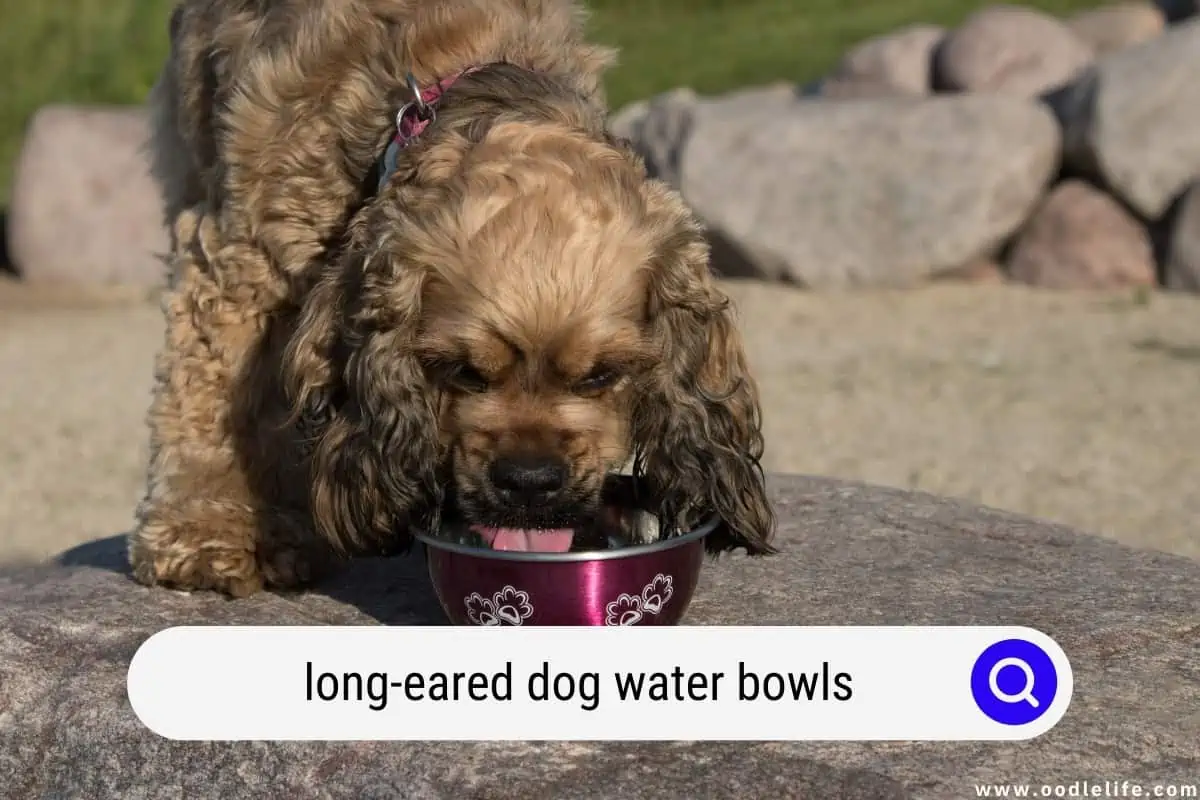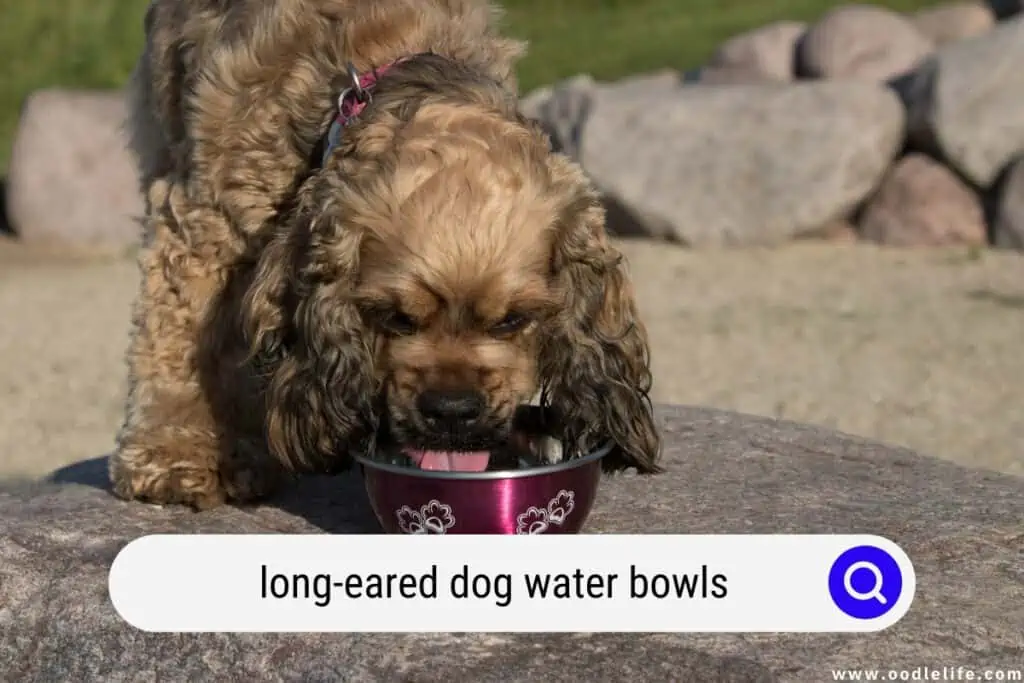 Breeds With Long Ears
You probably know if your furry friend has long ears, but if you're curious, below are long-eared dog breeds that can benefit from long-eared dog bowls that keep their ears dry.
Many of the bowls are called "Spaniel bowls," but Spaniels are not the only ones who get their ears wet when they go for some water.
Cocker Spaniel
Beagle
Bloodhound
Basset Hound
Coonhound
Afghan Hound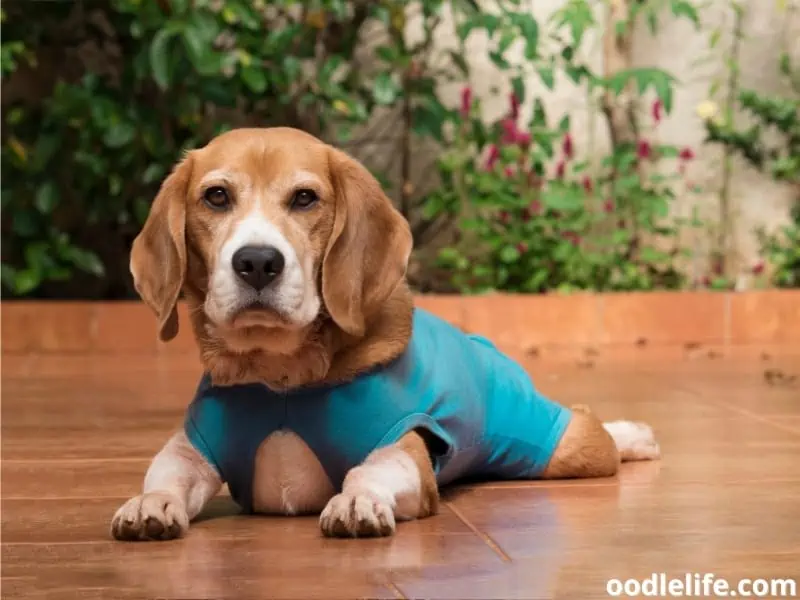 The 7 Best Long-Eared Dog Water Bowls
Finding long-eared dog water bowls in pet stores can be hit or miss. Not every store carries them, and if they do, it's often a limited selection. Luckily, there are plenty of stellar options online for long-eared dog bowls.
1. PETish Spaniel Bowl for Long Ear Dog
The Spaniel bowl from PETish is one of the best options for dogs with long, floppy ears. It's brushed stainless steel, so it's simple to clean and keeps the water nice and cold for your dog on those hot summer days.
PETish Spaniel Bowl for Long Ear Dog - Ergonomic Personalized Custom Design Bowls, NO Tip Stainless Dish (Medium ( 17oz - 6.3 x 5.3 x 3.0inch ), Candy Pink)
Specially Designed Raised Dog Bowls for LONG EARED DOGS to KEEP EARS CLEAN and NEAT from being Soaked or Stained by food or water.
SPECIALLY HIGH, DEEP Elevated BOWL KEEPS FOOD or WATER in the Bowl - Don't need to clean up the feeding and watering area every day.
Brushed STAINLESS STEEL Single BOWL with NO TIP - which is free from hazardous chemicals, also EASY TO CLEAN and DURABLY LASTING for ages.
RUBBER BOTTOM for LESS SHAKING, SKID PROOF while your puppy eat food or drink water
SMALL or MEDIUM Dog – 17 Oz. , MEDIUM or BIG Dog – 27 Oz. - Select suitable bowl capacity and height according to your dog's eating and drinking habbit.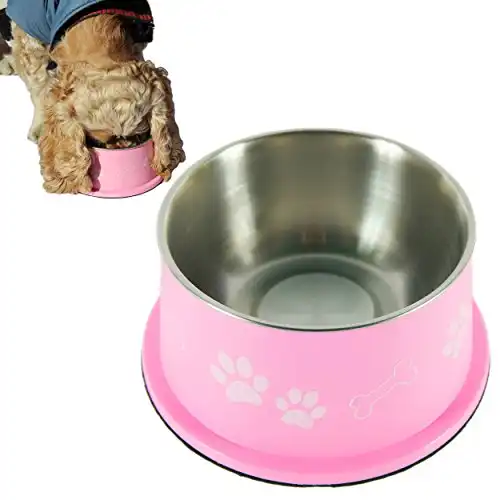 We earn a commission if you make a purchase, at no additional cost to you.
It comes in two bright and happy colors – candy pink and banana yellow – so your pup can hydrate in style. Plus, there are adorable bones and paw prints around the bowl to add extra flair.
The dog bowl sits about four inches above the floor, making it ideal for dogs with long ears that get wet when they drink or dirty when they eat. You can choose from the medium 17oz bowl or the 27oz bowl for bigger dogs.
To keep your home clean, the bowl also features a rubber bottom to prevent slipping, shaking, and skidding while your pup enjoys its water or food.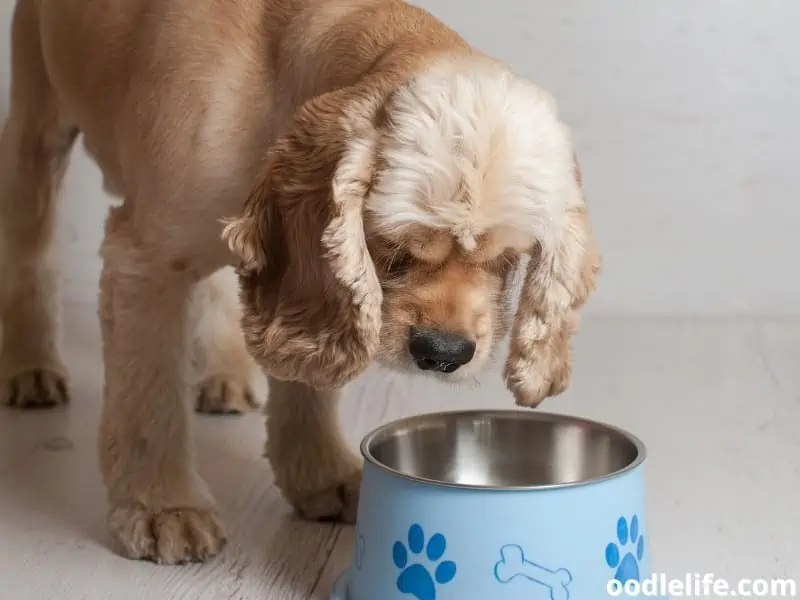 2. Flexzion Elevated Dog Bowl
The Flexzion elevated dog bowl is likely the prettiest water bowl on this list. It comes in a few styles, all of which are pretty and stylish.
Flexzion Elevated Dog Bowl with Removable Stainless Steel Pet Feeder for Food and Water, No Tip Non Slip Rubber Base, Single Raised Dog Bowl for Small Medium Dogs Cats, 31 Fl Oz, White
Comfortable Dining - The elevated dog bowl design of this single raised dog bowl for large dogs elevates the dish, reducing neck and joint strain during mealtime. Your furry friend will enjoy a more...
Non-Slip Frame - The sturdy stand of this raised dog bowl single keeps the bowl in place, preventing spills and messes during feeding. The stable and secure stand ensures your pet can eat or drink...
High-Quality Material - Made from durable stainless steel, the single raised dog bowl is easy to clean and built to last and ensures the raised dog dish will look great for years.
Sleek Design - The modern and sleek design of this single raised dog bowls for large dogs and its stand will fit in with any design. Whether you are looking for a raised food bowl for dogs or a raised...
Large Capacity - With a 900ML (Up to 31 fl oz, 3.8 US Cups) capacity, the single raised dog bowl can hold enough food or water to satisfy your pet during mealtime. No more worrying about running out...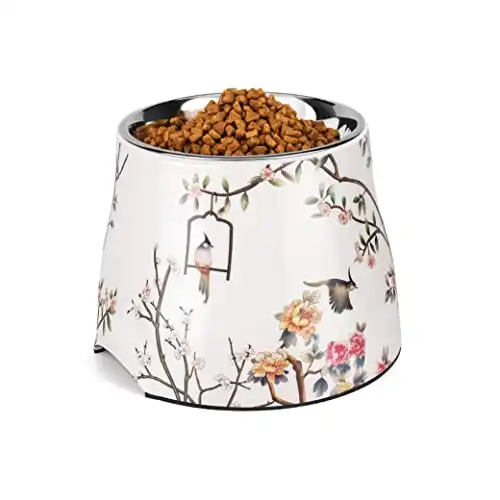 We earn a commission if you make a purchase, at no additional cost to you.
This long-eared bowl is ideal for someone that wants to match their home aesthetic with a fancy dog bowl while keeping their dog's ears dry and clean.
Standing almost seven inches above the floor, this is one of the highest dog bowls, making it the perfect choice for Bloodhounds and bigger dogs with super long ears. The bowl is also excellent for tall dogs like Great Danes that have to strain their neck to bend down and reach their food or water.
The inner bowl is stainless steel, so it's easy to clean. And the bottom features a rubber ring to prevent sliding and spilling when your dog gets too enthusiastic while drinking.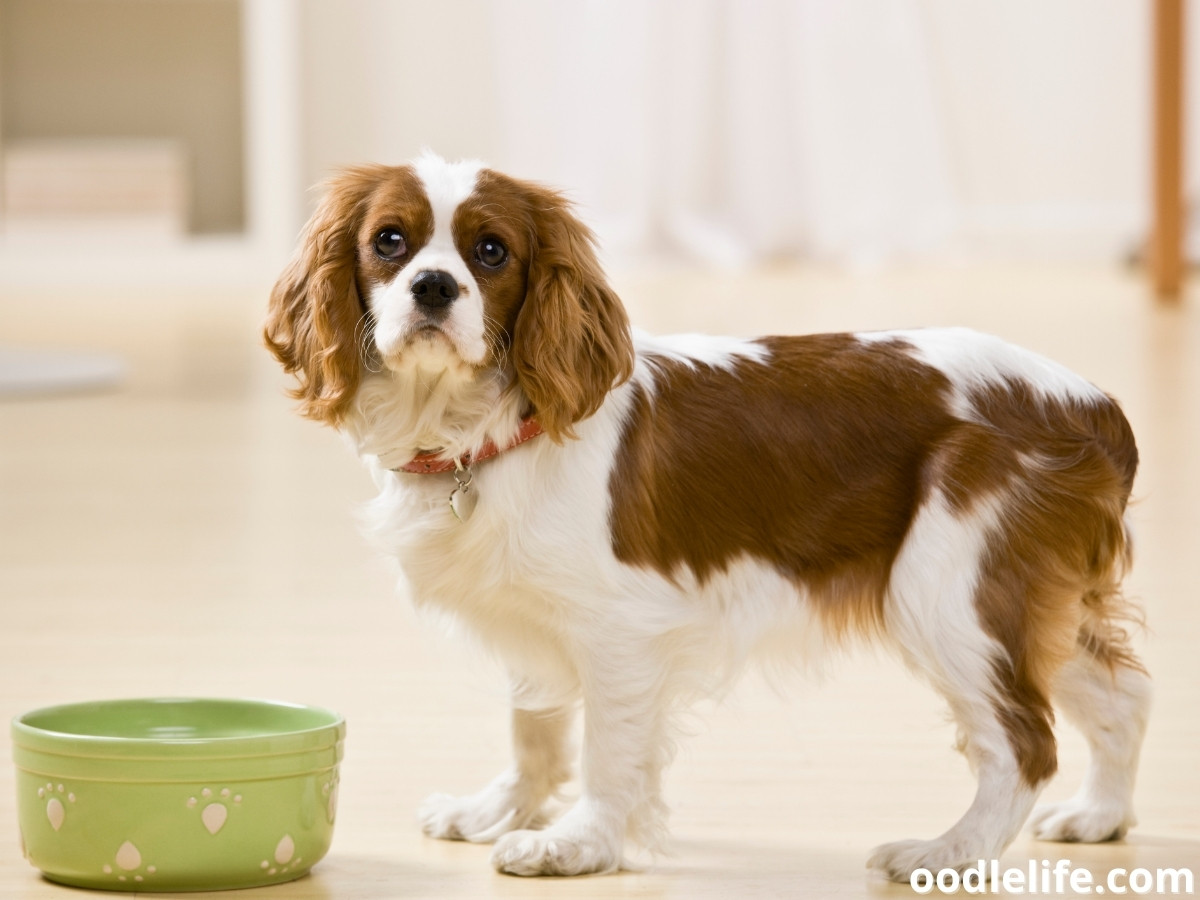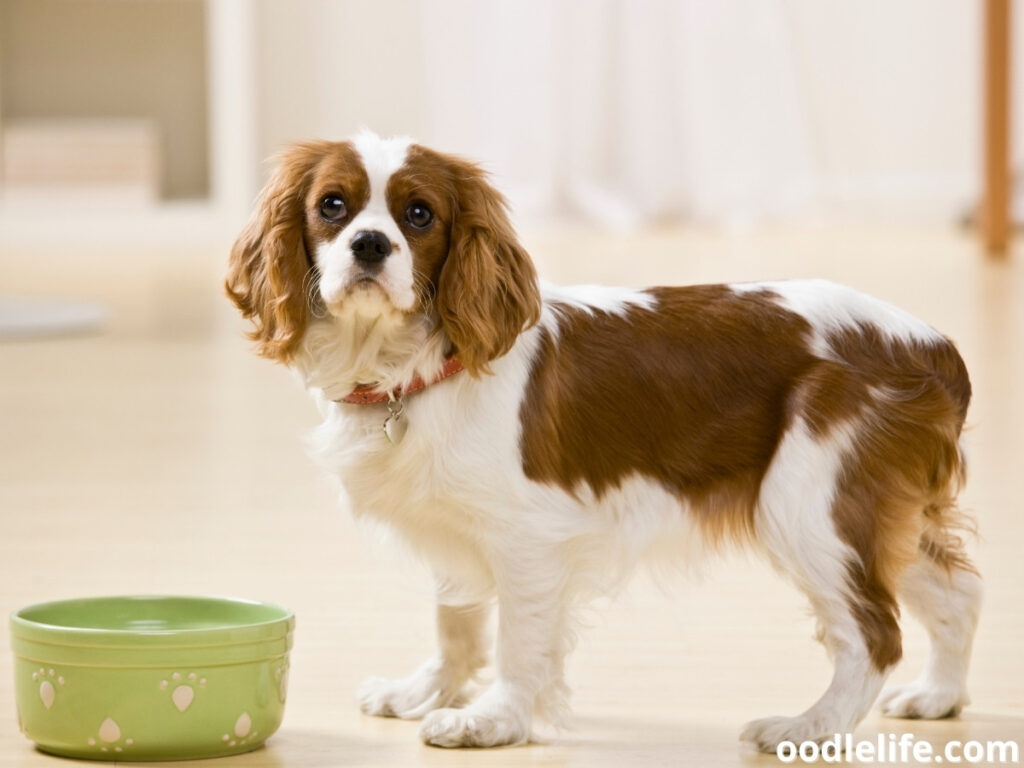 3. Elevated Double Stainless Steel Dog Bowls With Iron Stand Rack
This double bowl iron stand is great if you want to elevate your dog's food and water bowl in one purchase. Both bowls are high-quality stainless steel, so they're easy to remove and run through the dishwasher or rinse out when they get dirty.
Elevated Double Stainless Steel Dog Bowls with Iron Stand Rack Adjustable Raised Height Dog Food and Water Feeder Pet Dining Table Pet Diner Dish Bowls for Dog Cat Puppy Rabbit Guinea Pig Chinchilla
【Adjustable Bowl Heights】The raised Pet feeder measures 14.8"(L)X10.2"(W)X16.1"(H),with the special lock knob,the height of the bowls can be adjusted freely and easily from 3.8" to 14.2"!This is...
【Two Stainless Steel Bowls】Each elevated dogs and cats bowl stand set comes with two high-capacity removable stainless steel bowls (6.8" in diameter and 2" in height) for pets eating and drinking...
【Sturdy H-Shaped Metal Structure】The heavy-duty metal food and water bowls with stand adopts multi-process anti-rust procedure to increase the lifetime drastically!It's scratch-resistant,sturdy...
【Healthy and Comfortable Feeding Environment】Elevated feeding stations do more than just feed your pet,they create a health dinning environment by allowing your dog to eat in a more natural...
【Improving Overall Health】Suspended bowls elevate food and water off the floor and away from places where dirt thrives,provide your furry friends a clean and safe feeding environment!This double...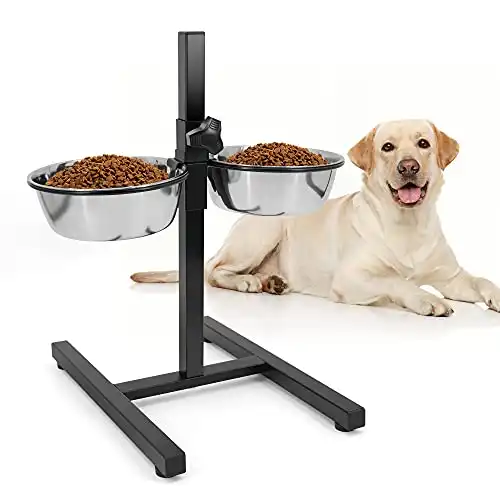 We earn a commission if you make a purchase, at no additional cost to you.
The best part about this iron stand is that it's durable and customizable. So, you don't have to worry about buying the wrong height. You can move the bowls up and down as needed.
While some dual elevated bowls hold the bowls in a sort of box, these are free-floating bowls so your dog's ears can hang down comfortably without hitting the floor or getting in the bowl.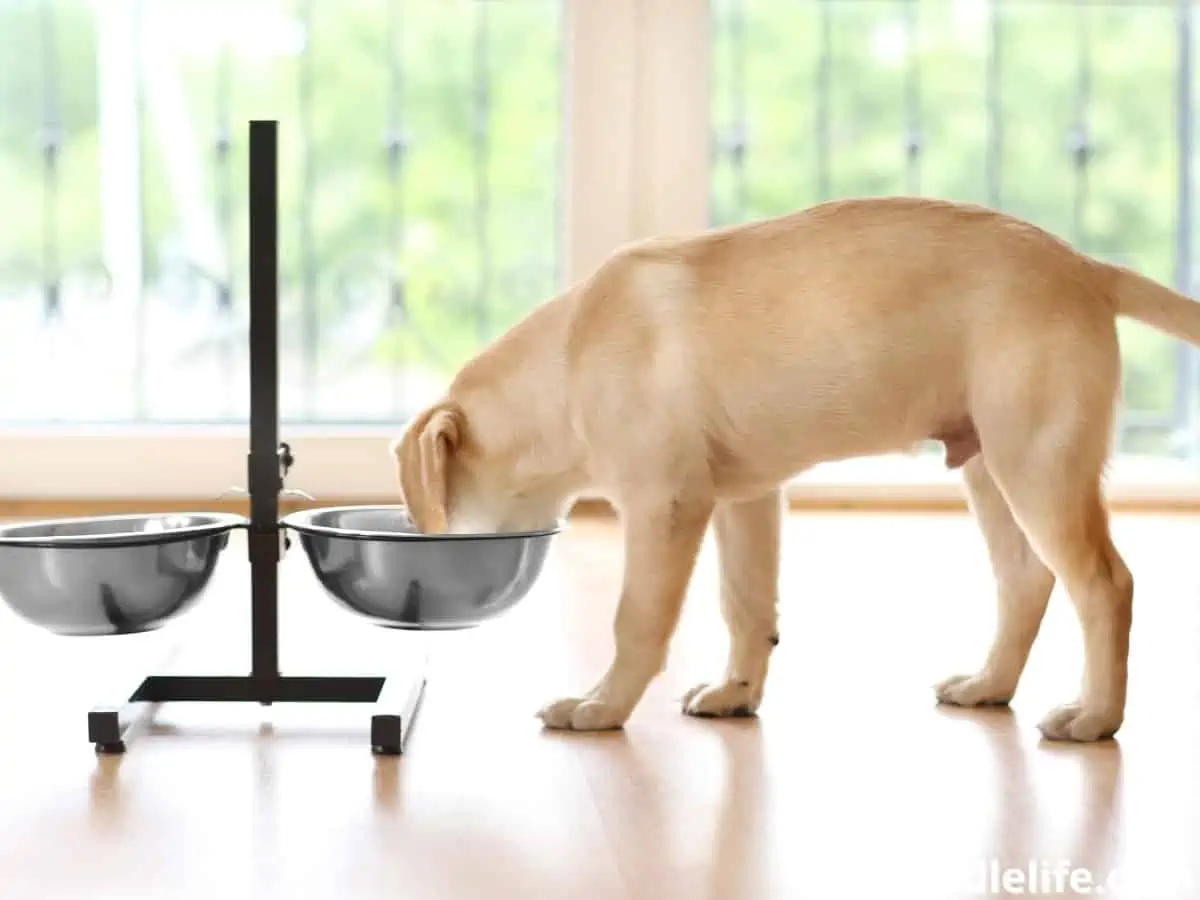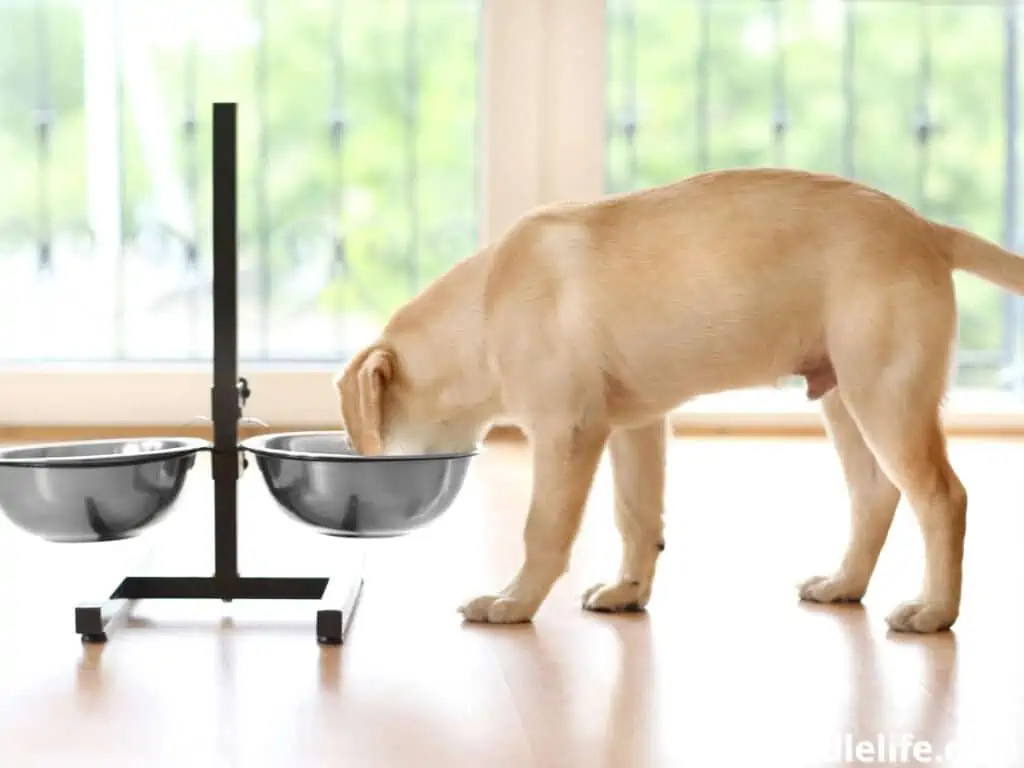 4. Navaris Ceramic Dog Bowl
The Navaris ceramic dog bowl is great because it's elevated and spillproof. So, if your long-eared buddy is also a bit of a messy eater and drinker, this can be a two-in-one solution!
Navaris Ceramic Dog Bowl - Water and Food Bowl for Dogs with Long Ears Cocker Spaniel Bloodhound Beagle Bassett Hound Cockapoo - No Spill Pet Bowl
SPECIAL DESIGN: The unique design of this dog bowl makes it perfect for dogs with long ears, keeping their ears away from any food or water contained within. Not only helping keep ears clean but also...
DISHWASHER SAFE: To make it as easy as possible to clean up after your pup's mealtime, this ceramic bowl is dishwasher safe. Clean regularly to keep it fresh.
SPECS: Overall this dog bowl measures 7.8" x 7.8" x 4.5" (19.8cm x 19.8cm x 11.5cm) and is made using stoneware. It is suitable for both wet and dry food and water.
NO SPILL: The design of this pet bowl helps to prevent water or food from spilling all over the floor while your dog eats, making it easier for you to clean up afterwards.
CERAMIC: The dog bowl for long-eared dogs is made using stoneware in order to create a rugged yet stylish bowl that will help to add a touch of contemporary style wherever it's placed. With the right...
We earn a commission if you make a purchase, at no additional cost to you.
The top of the bowl and the sides curve inward, so aggressive lapping or chewing won't end up soaking your floor or leaving dog kibble everywhere.
Unlike the standard stainless steel look, which can be monotonous and boring, this ceramic bowl has a chic and contemporary design that will seamlessly fit into any setting.
Also, thanks to the ceramic material, the bowl is pretty heavy, so it won't easily slip and slide around the floor, making a mess and making it difficult for your dog to eat or drink. And ceramic will also keep cold water cold for longer, refreshing your pup.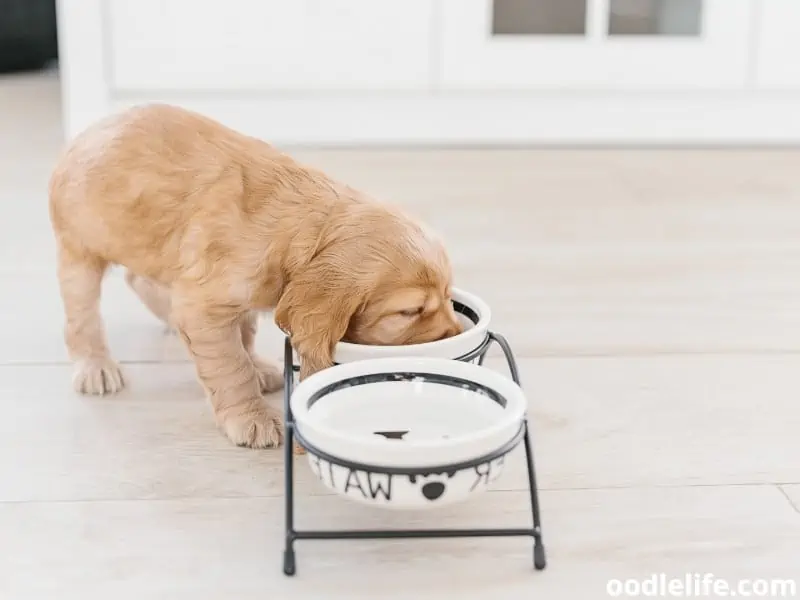 5. Fed "N" Watered Spaniel Bowl
For a simple and affordable elevated bowl, the Fed "N" Watered bowl is a great choice. It costs roughly half of what other elevated bowls cost because it's durable plastic.
Fed "N" Watered Spaniel Bowl
Designed to keep your Spaniel's ears dry!
Suitable for Spaniels, Cavaliers, Cockers, Springers or any dogs with long, feathered ears.
Size: 205x193x107mm (WxDxH), Capacity: 700ml
Internal moulded non-slip rubber feet designed to ensure they will never fall off and get lost.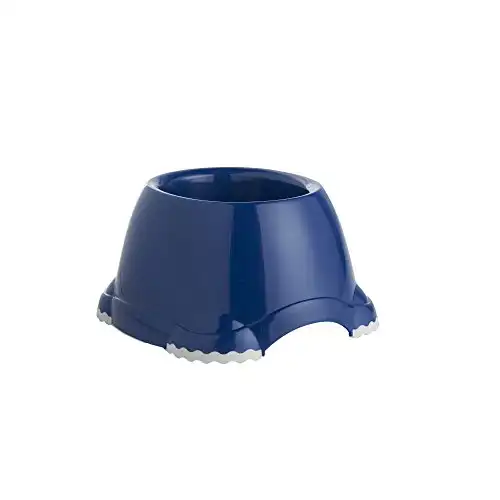 We earn a commission if you make a purchase, at no additional cost to you.
It's over four inches high, so it's great for long ears. And even though it uses an affordable plastic material, the corners of the bowl's bottom have a rubber lining to reduce slippage.
However, the plastic material is lightweight and can still move around if your dog is an empathic eater or drinker. The plastic is easy to clean and dishwasher safe, making cleaning a breeze.
But for customers looking for a more stylish look, this doesn't have any design options and only comes in a dark blue. But this bowl is ideal to take on vacations and move around your home easily to hydrate your pup wherever they're hanging out.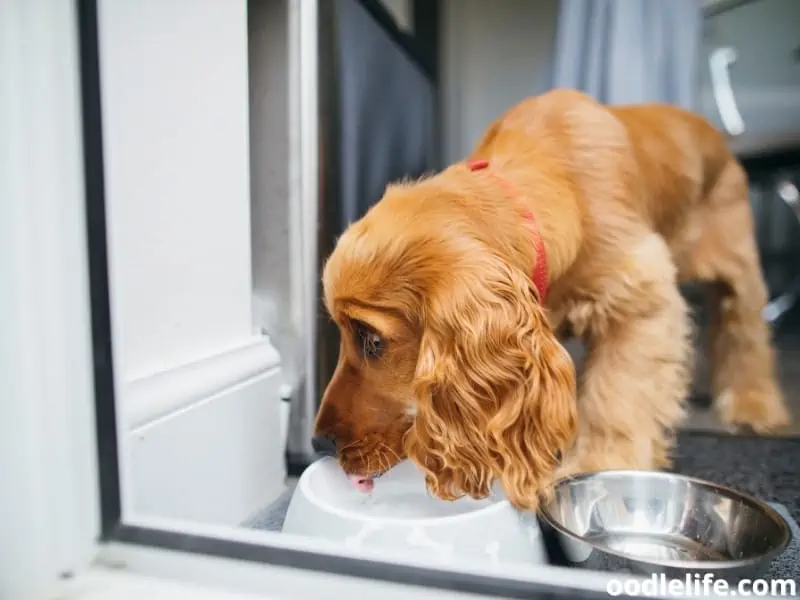 6. Super Design Elevated Dog Bowl
On the other hand, this elevated bowl from Super Design is very attractive, with many pattern and color options to choose from. This bowl combines functionality and aesthetics so your dog can be comfortable without interrupting the style of your home.
Super Design Exquisite Elevated Dog Bowl Raised Dog Feeder for Food and Water, Non Skid Sturdy Melamine Stand, Reduce Neck Stress, Less Regurgitating and Vomiting
Neck Pressure Free - Elevated dog feeder for medium and large dogs as well as for the older dogs or dogs with muscle or joint problems, reducing their neck pressure during eating and drinking, makes...
Non Spill Dog Bowl - Higher edge on part of the rim to prevent food spilling
Non-slip Melamine Bowl - Rubber straps under melamine stand to ensure the bowl stay in a place during mealtime as well as protect the floor
Easy to Clean - Both the SS Bowl and melamine base are dishwasher safe, if the bowl is not oily, just use dishcloth or sponge to clean, rinse it in clean water and let it air dry is ok
Small Dog Bowl - For dogs less than 13.2lbs; melamine dog bowl stand size - 8.62*6.5*5.375 Inch(length*width*height),Stainless steel Bowl size - 5*2 Inch(diameter*depth),Capacity 300ml,holds up to 1...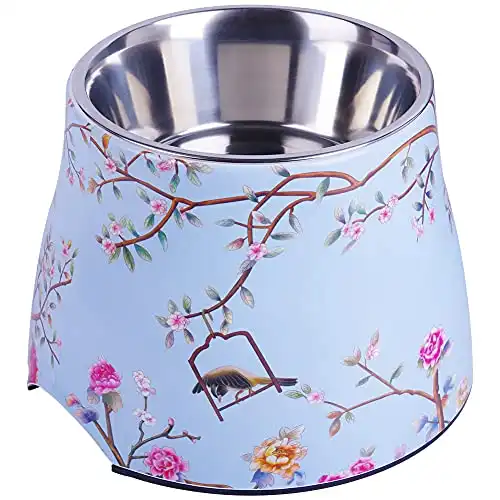 We earn a commission if you make a purchase, at no additional cost to you.
The bowl has raised edges that help prevent spillage and messy floors. And at almost seven inches tall, it's one of the highest bowls on this list, so it's the best choice for a dog with extra-long and floppy ears.
The rubber bottom prevents skidding, and the stainless steel bowl is easy to hand wash or run through the dishwasher. This visually appealing bowl will add some flair to wherever you put it while relieving pressure on your dog's neck and keeping their ears pretty and clean.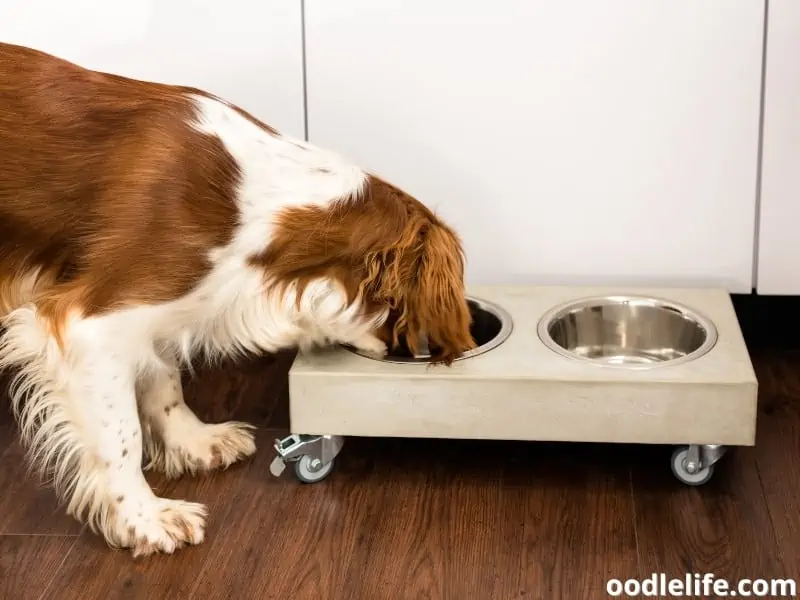 7. Teamson Pets Billie Elevated Ceramic Pet Bowl With Bamboo Stand
Last but certainly not least is this bamboo dog stand with ceramic bowl from Teamson. The bamboo stand is chic and natural-looking, perfect for a room with a fresh and modern aesthetic.
Teamson Pets Billie Elevated Ceramic Pet Bowl with Bamboo Stand
VETERINARIAN RECOMMENDED: Raising your pet's food and water maintains their posture, preventing neck and joint strain.
INCLUDED: One bamboo wood platform feeder with a white ceramic food dish for cats or small dogs.
EASY TO CLEAN: White ceramic food-grade bowl is dishwasher safe, and bamboo base can be easily wiped clean of everyday messes.
SPILL PROOF: The weighted bamboo stand prevents pets from nudging bowl and spilling the contents, while non-slip pads on the bottom also help keep the feeder in place and protects your floor.
DIMENSIONS: Feeder platform measures 5.25" long, 5.25" deep, and 4.5" tall. Ceramic bowl measures 5" in diameter.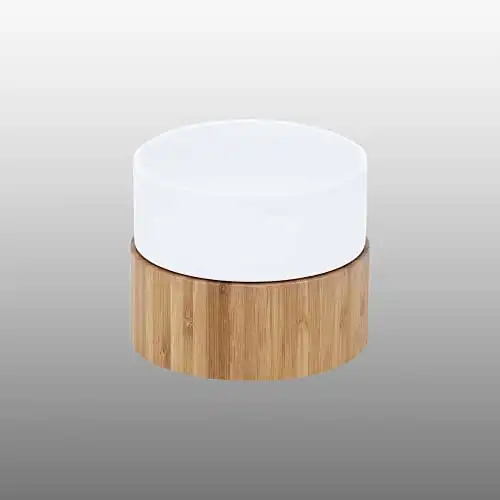 We earn a commission if you make a purchase, at no additional cost to you.
Some dog bowls can be an ugly addition to the room, but this one will fit in perfectly with a contemporary home and add a touch of authenticity to the space. And if you already have a dog bowl that you love or one your dog loves, you can fit it into the bamboo stand.
Otherwise, it does come with a premium ceramic bowl that is simple to clean and dishwasher safe. The bowl and bamboo stand improve your dog's posture while avoiding food stains and wet ears. And the bottom has anti-slip pads to keep everything neat and tidy while your pup eats and drinks.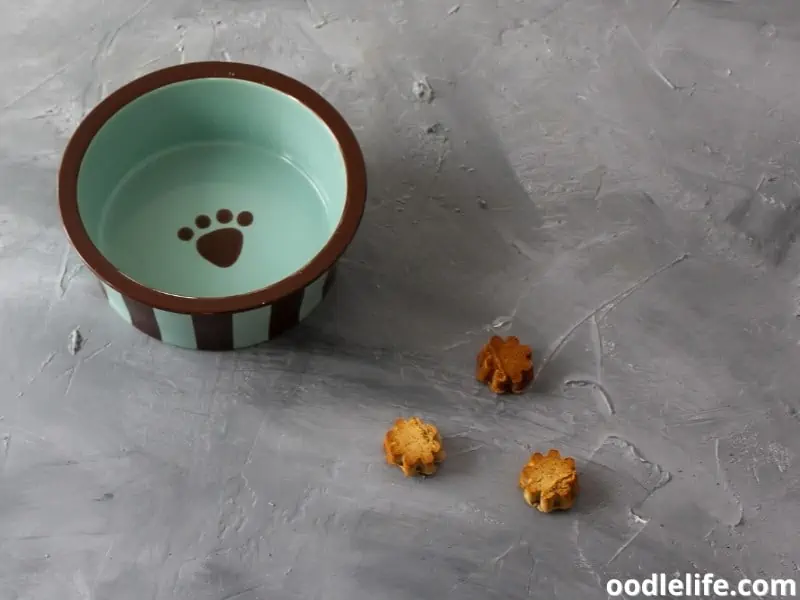 Final Thoughts
Even if you don't think your dog minds the wet ears or food stains, you may be wrong. It can be uncomfortable to have their ears in their food and water bowls when trying to enjoy their dinner and hydrate themselves.
These long-eared dog water bowls are easy to order online and have brilliant designs that improve comfort and cleanliness without sacrificing style.