501+ Best Brown Dog Names [year]
Have you welcomed a brown bundle of four-legged happiness in your life? Bringing home a new pup comes with a lot of responsibilities, and naming them is one of the most important and fun ones.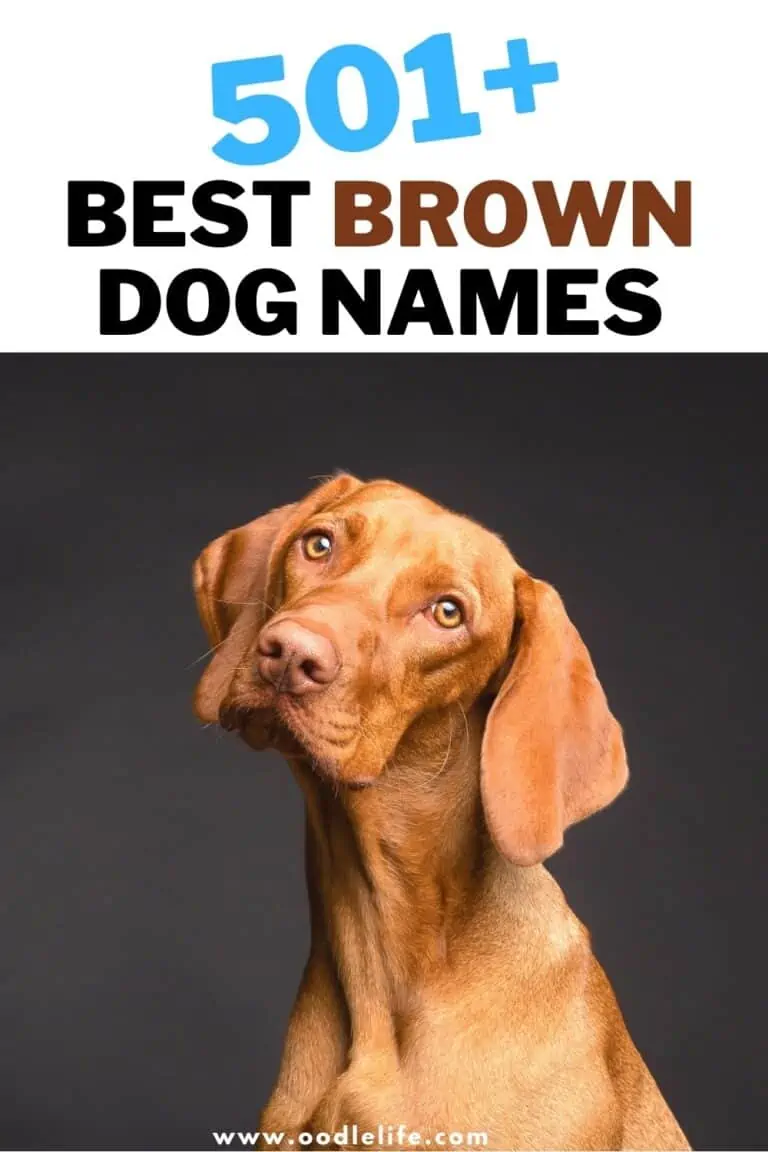 Naming a dog is an exciting process, and there are so many factors that you need to consider. Your dog's characteristics, unique features, what makes them special, breed, coat color, physical attributes, and more. You want a name that is unique and fits your dog perfectly.
This comprehensive guide has some of the best brown dog names picked out for you. But first, let us look at some of the critical things you must keep in mind when picking a name.
Factors To Consider When Choosing A Name
Dogs are playful, cheerful, and loving, and they deserve a name that showcases their unique personalities. Here are some tips to help you along: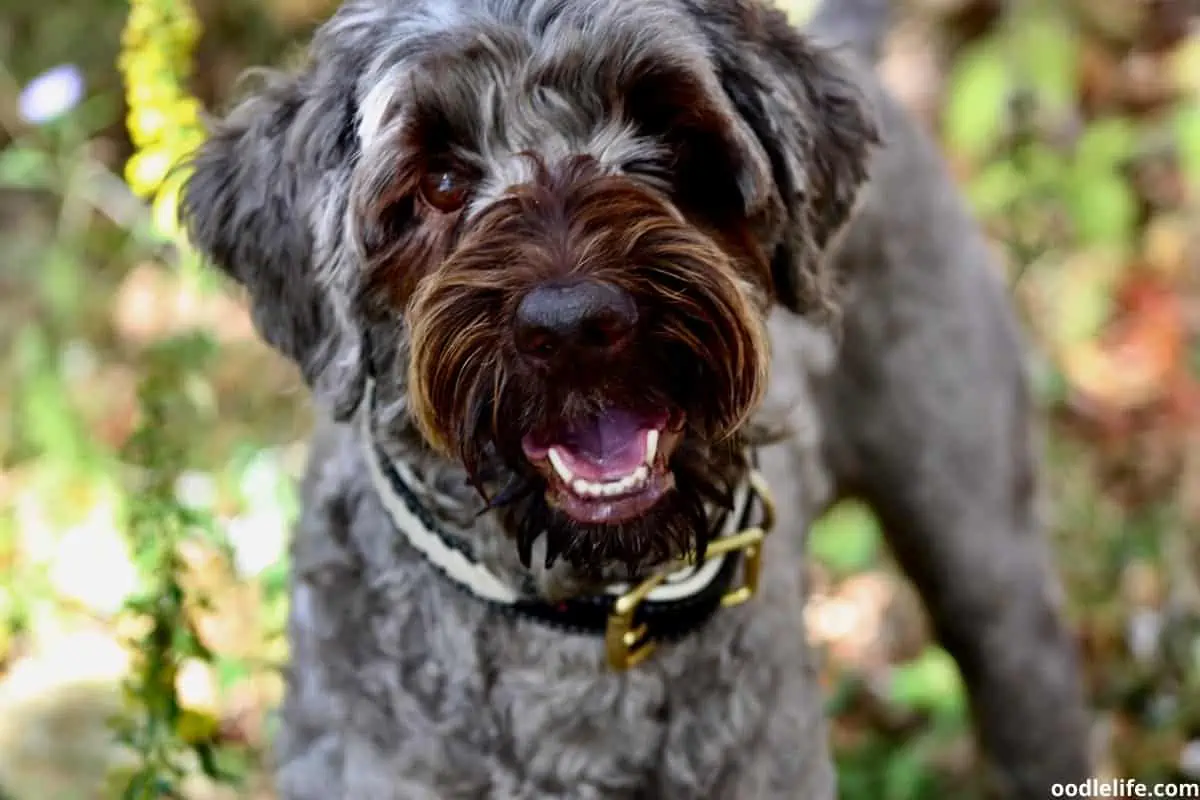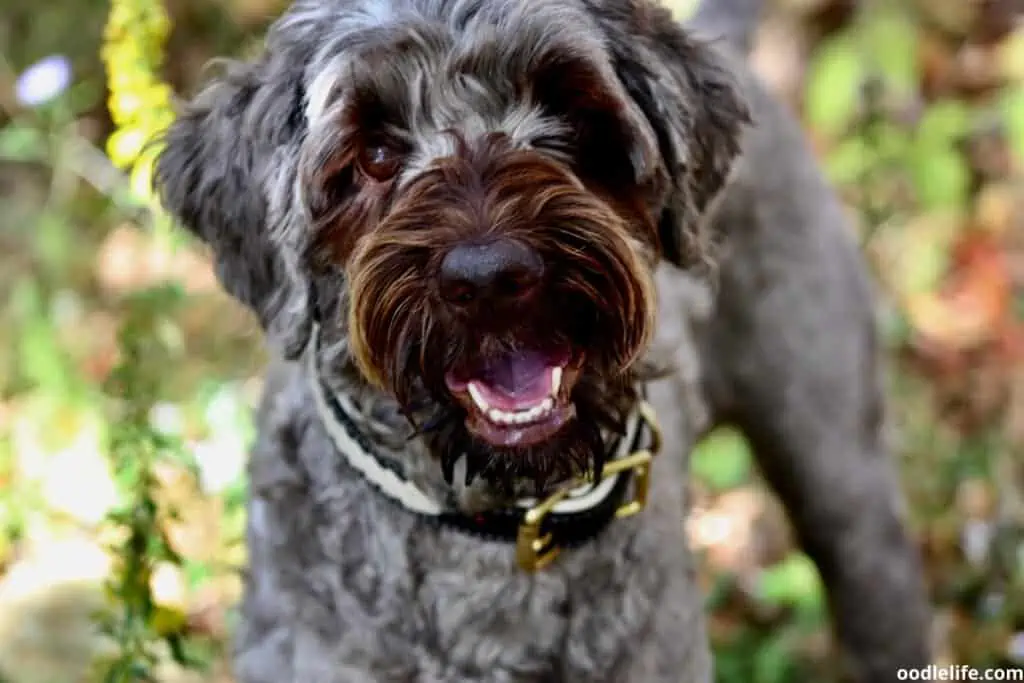 Stick with a short and simple name that is easy to pronounce. Long, complicated names get uncomfortable to say after a point of time and can confuse your dog. Go for one syllable or two-syllable names that are easy to pronounce.
Choose a name that your dog resonates with and answers to. Do not give them a name that can be mistaken for a command.
The name should be unique and match your dog's personality. For example, an athletic dog can be named after an athlete, or a witty dog can be named after a scientist.
Whatever name you end up choosing, stick to it. If you can't decide on one name and keep changing your mind, it will only confuse your dog more.
If you have a couple of dogs at home, make sure to name them differently so that they do not end up confused. Avoid choosing any name that has a negative connotation. Instead, you should choose names that sound happy, cheerful, and overall positive.
Boy Brown Dog Names
Here are a few boy brown dog name recommendations for your furry pet that they would love to be called.
Blaze
Curry
Rex
Yogi (Our best Yoga and Zen dog names)
Cricket
Benji
Reeses
Chewy
Oak
Loki
Moose
Nugget
Bear
Chevy
Nestle
Harley
Grady
Pluto
Grizzly
Jerry
Chip
Atom
Kodiak
Frito
Jack
Koda
Digger
Finley
Brewster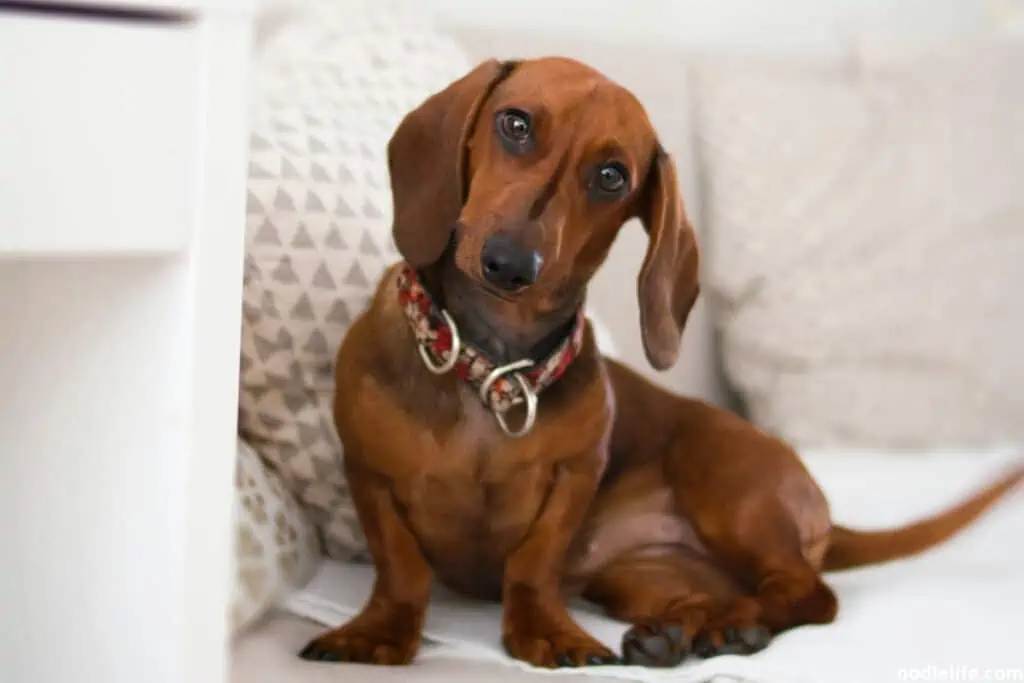 Clay
Caesar
Albus
Angus
Cider
Pepe
Oso
Goose
Chuck
Pebble
Bruiser
Pinto
Mars
Goliath
Clifford
Bran
Buckeye
Leo
Spike
Clyde
Button
Ander
Tiny Tim
Roo
Bruin
Corky
Bean
Pecan
Chipper
Echo
Copper
Tank
Li'l Man
General
Beau
Nola
Reef
Guinness
Klondike
Hank
Pickle
Teddy
Guey
Diesel
Jackson
Badger
Hickory
Prune
Rocky
Hawk
Maximus
Gouda
Hops
Reno
Charlie
Hershey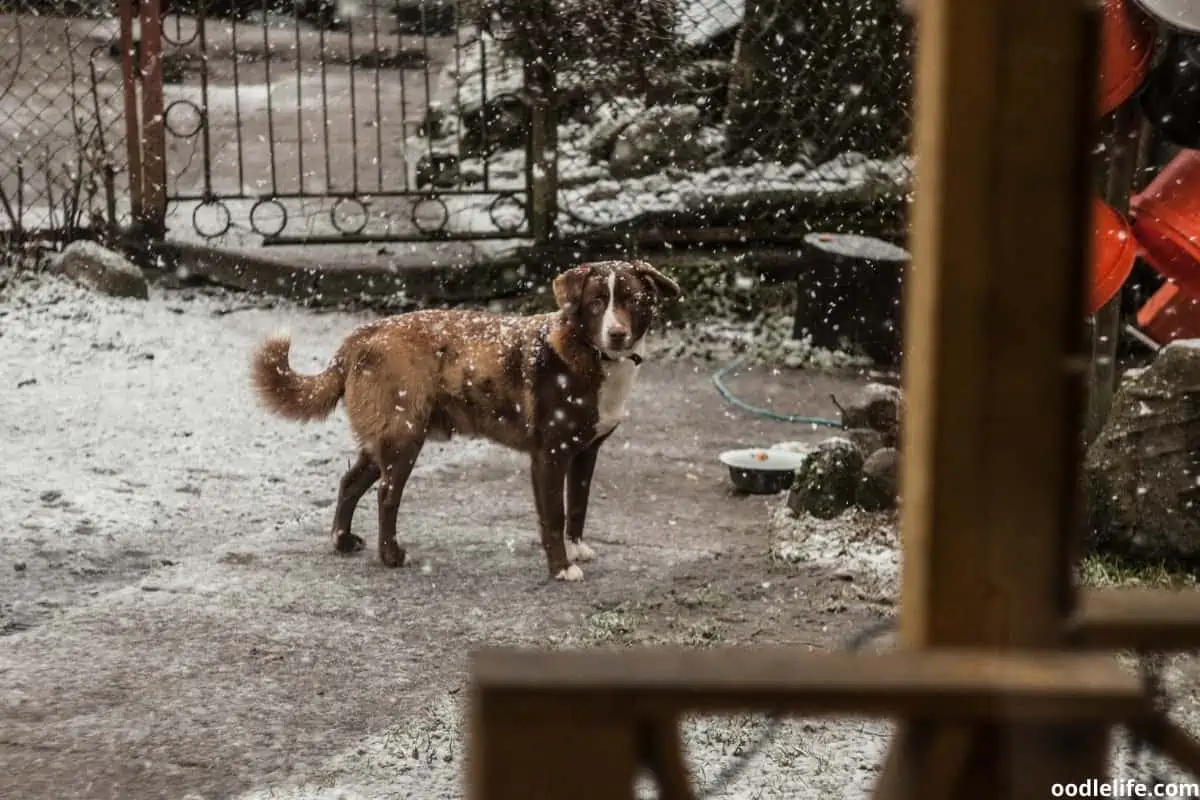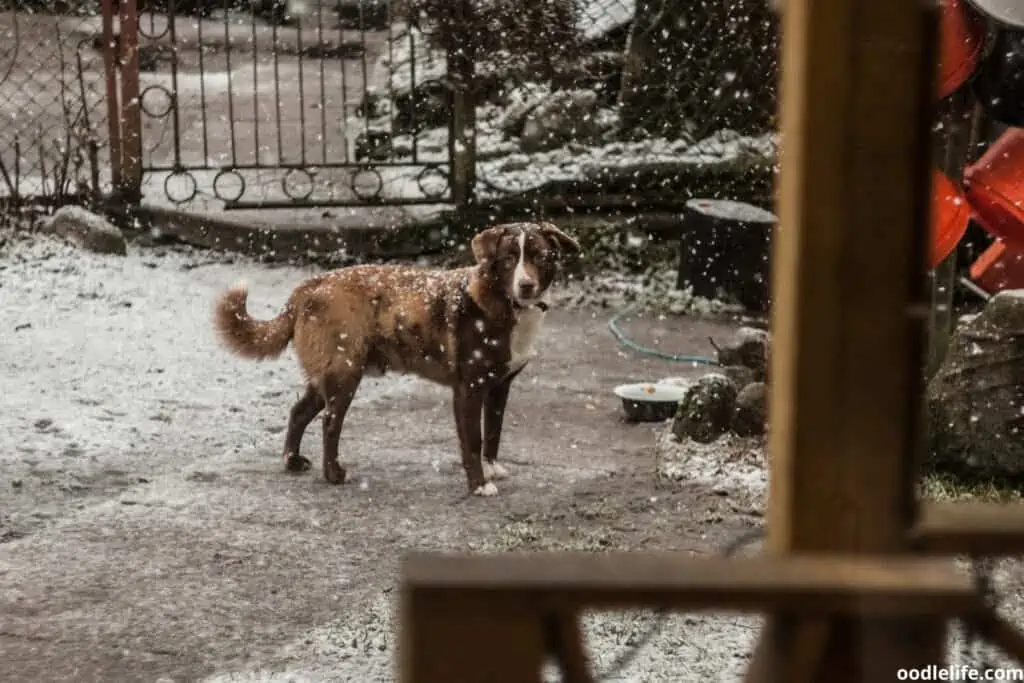 Axel
Squirt
Jasper
Chipmunk
Meatloaf
Garbanzo
Harvey
Gunner
Dusty
Rufus
Rusty
Quinn
Barrel
Nacho
Bubba
Brutus
Baylor
Grande
Boss
Buck
Butters
Tot
Dino
Duncan
Buster
Jupiter
Peewee
Russell
Umber
Girl Brown Dog Names
Girl brown dogs can be very pretty and charming. Here are some of our favorite options.
Sarah
Henna
Addison
Goldie
Roxy
Kiki
Coco (Cocoa)
Pepper
Pebbles
Angel
Cloves
Ginger
Harper
Bambi
Kahlua
Nutmeg
Mahogany
Penny
Honey
Ava
Olive
Cleo
Bella
Maisie (Maisy)
Fawn
Lucy
Marian
Annie
Mia
Abby (Abigail)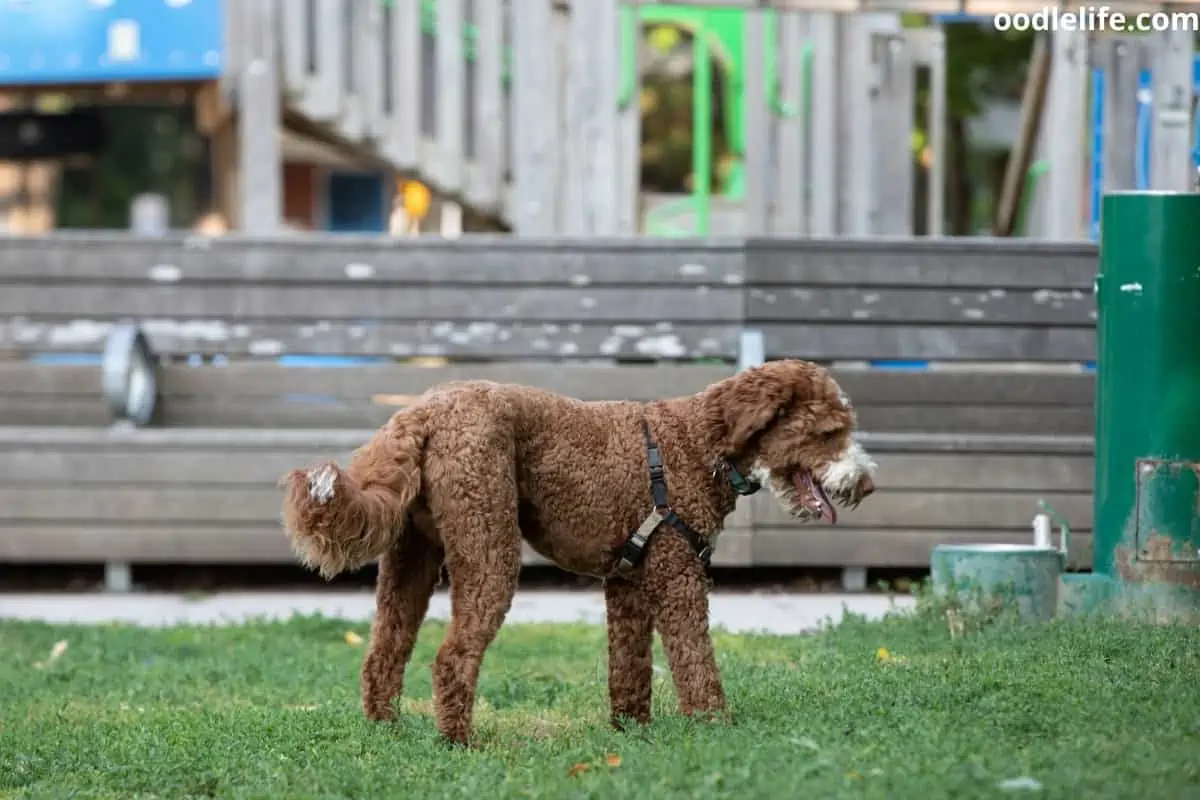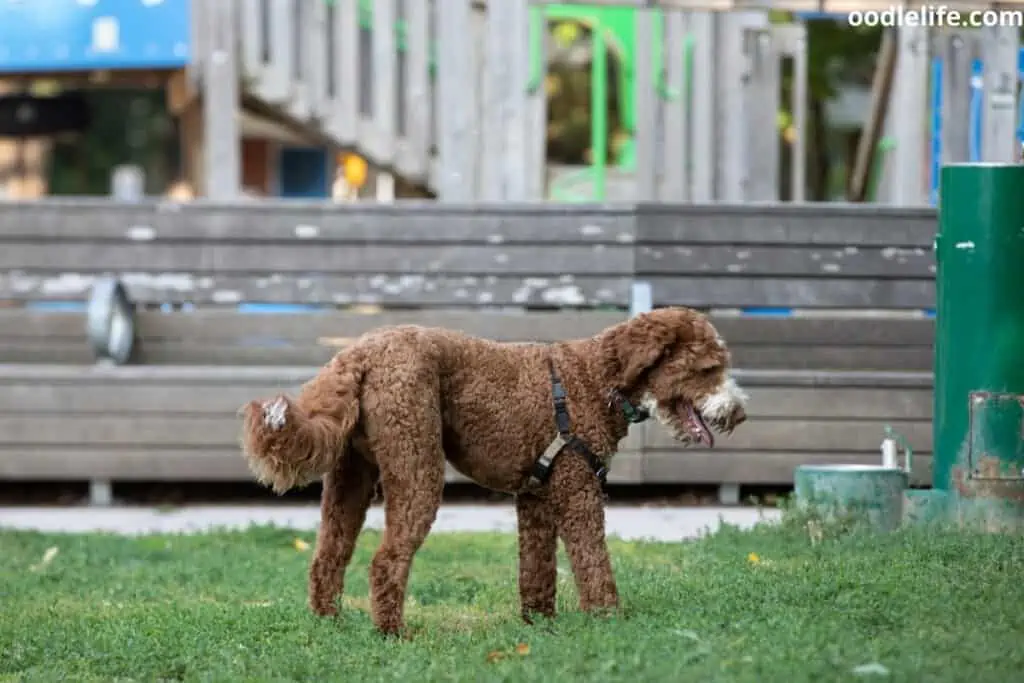 Poppy
Teak
Sable
Jenny
Alice
Amber
Betty
Auburn
Gracie
Buttercup
Daisy
Bailey
Nala
Heather
Betsy
Pixie
Lady
Lola
Cola
Dixie
Addie
Oreo
Topaz
Java
Rosie
Susan
Autumn
Millie
Tea
Pippa
Sienna
Zoe (Zoey)
Ellie
Brunette
Martha
Hazel
Biscuit
Cookie
Canela
Elle
Carmella
Bell
Sandy
Bronze
Willow
Piper
Winnie
Kate
Tawny
Emma
Belle
Molly
Sadie
Food-Inspired Brown Dog Names
If you want a name that's sweet or spicy just like your pup, why not name them after a food item? Here are some ideas to get you started. (See our top 100 food-related dog names)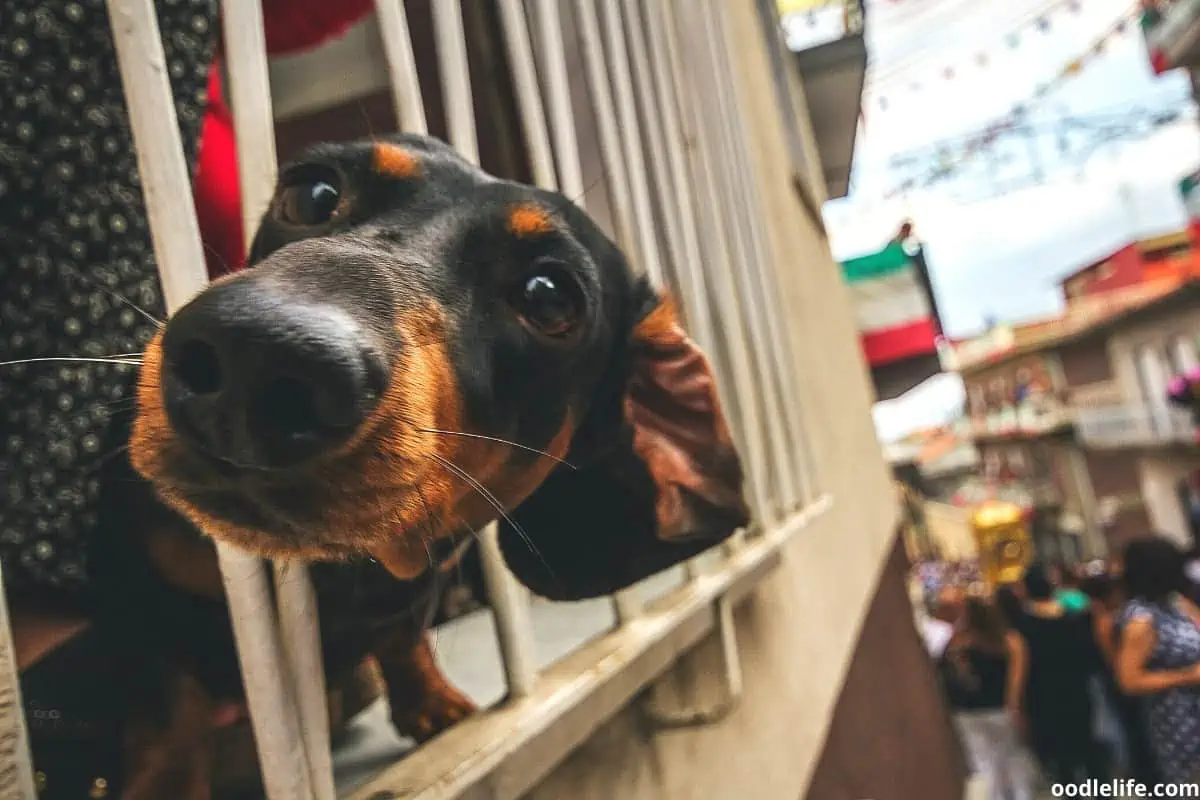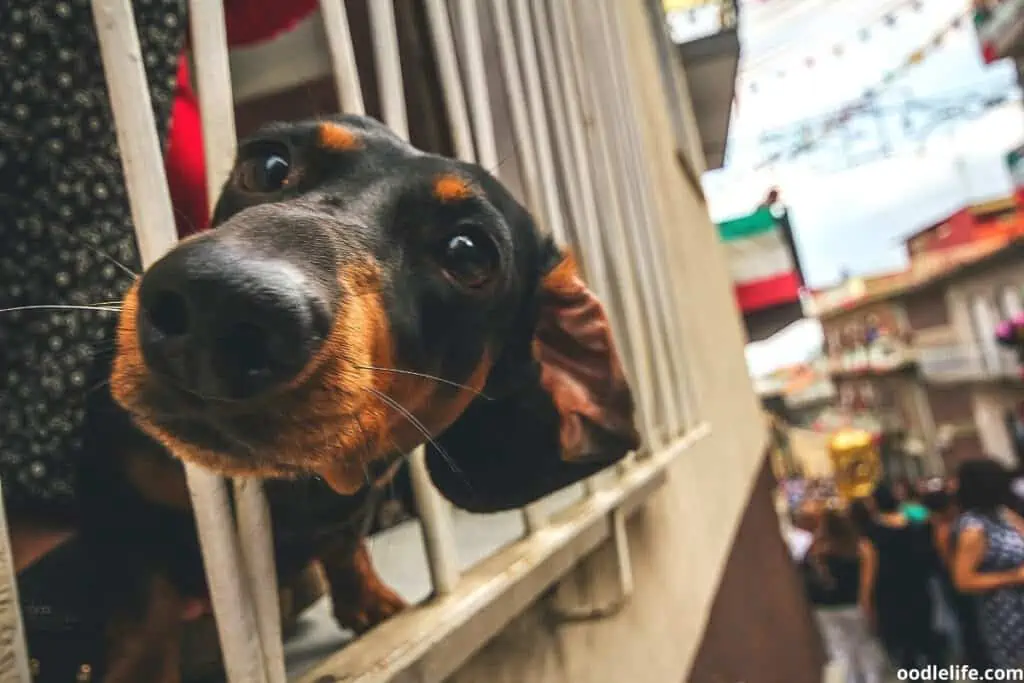 Chocolate
Mocha
Brownie
Potato
Meatball
Almond
Chai
Coffee
Fudge
Peanut
Caramel
Snickers
Whiskey
Hazelnut
Waffles
Pancake
Bacon
Tater
Cupcake
Milkshake
Hersheys
Donut
Gelato
Sprinkles
Truffles
Momos
S'mores
Acorn
Pretzel
Nutella
Toffee
Twix
Peaches
Bourbon
Mushroom
Mochi
Champagne
Cashew
Cheesecake
Barley
Walnut
Chickpea
Cheeseburger
Jellybean
Cheddar
Cinnamon
Soy
Movie Character Brown Dog Names
Does your dog remind you of your favorite movie character? Check out these popular movie character names you might like for your dog. (Also see our best male Disney dog names, and best comic book and super hero names).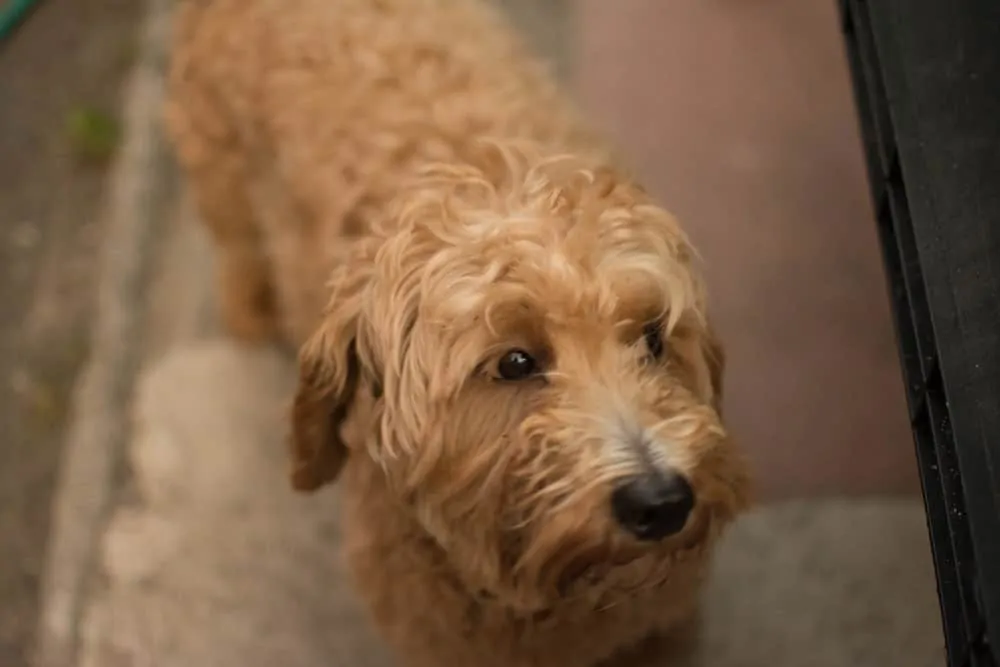 Milo
Frank
Godzilla
Han Solo
Chewbacca
Spock
Fang
Marty
Lilo
Bolt
Trinity
Tarzan
Frankenstein
Mickey
Honey Bunny
Simba
Neo
George
Atticus
Buzz
Morpheus
Max
Tramp
Voldemort
Scarlette
Thelma
Toto
Jafar
Rizzo
Gizmo
Aurora
Jabba
Rocket
Harry
Moana
Cinderella
Elsa
Minnie
Scooby
Woody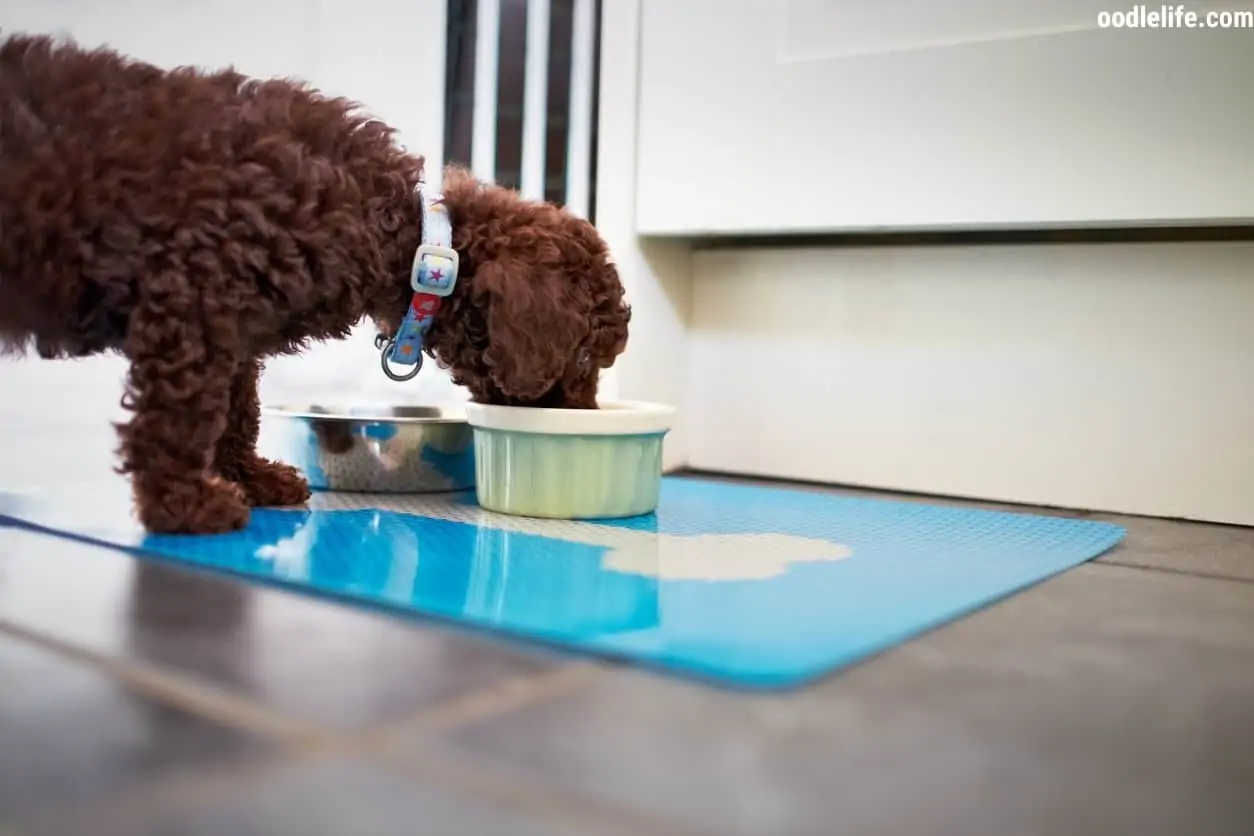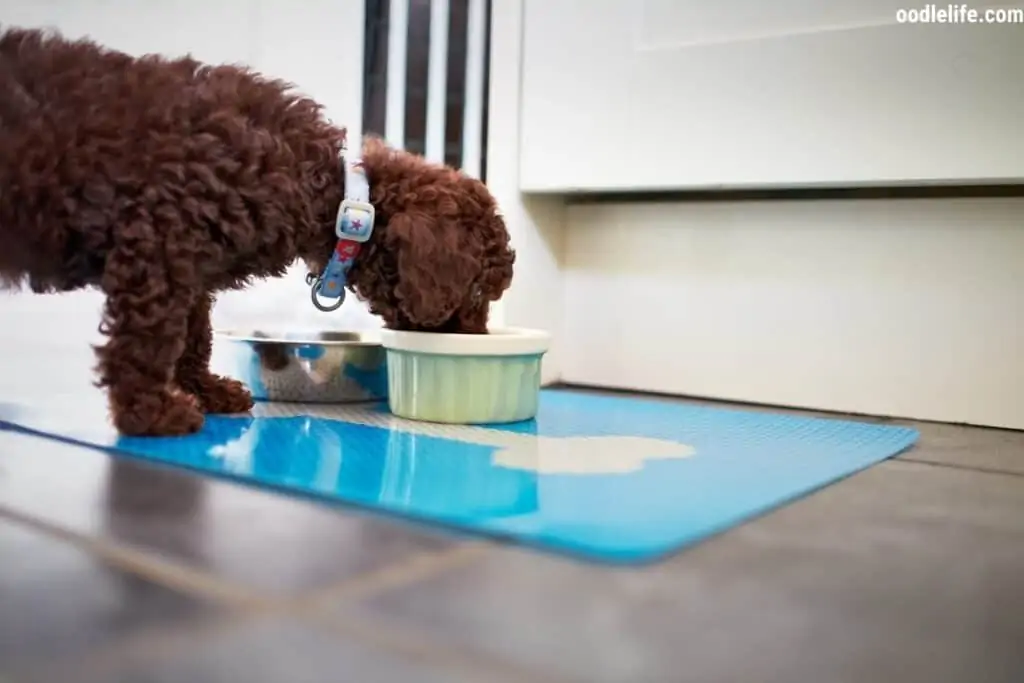 Pooh
Jasmine
Ariel
Olaf
Sansa
Mary Poppins
Hermione
Rose
Juno
Baby
Darcy
Remus
Vito
Ewok
Tiffany
Yoda
Italian Brown Dog Names
If your brown dog is of an Italian breed, or if you are fond of Italy yourself, why not pick an Italian brown dog name too?
Armani
Antonia
Giulia
Regina
Elda
Aldo
Diego
Vincenzo
Gabbana
Grazia
Viviana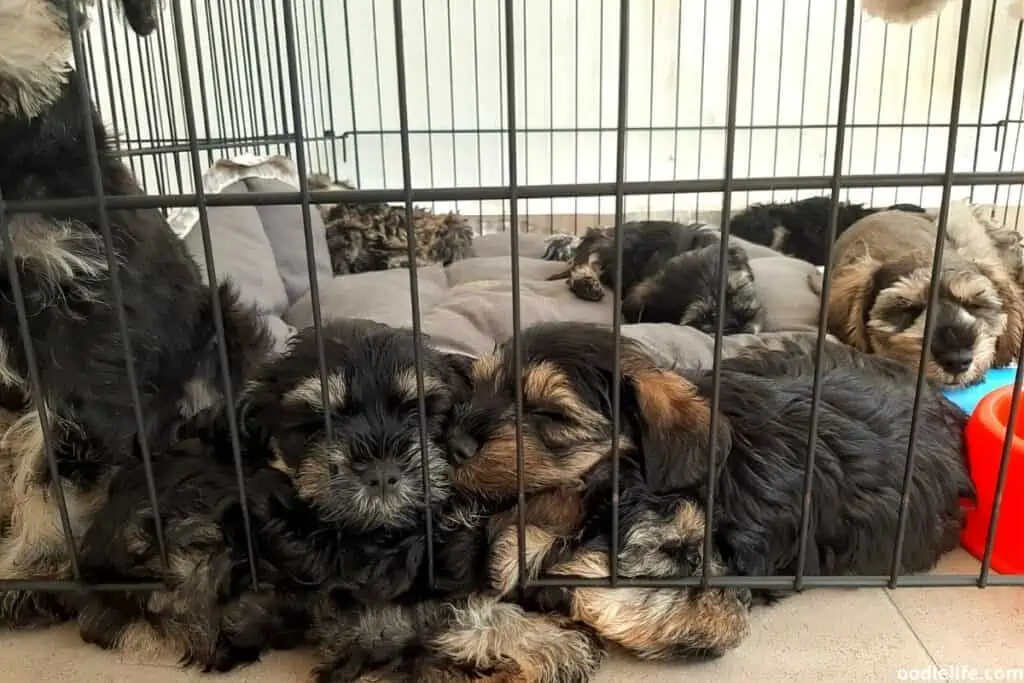 Tino
Fontana
Versace
Giuliano
Filippo
Volante
Anita
Corrado
Pasquale
Moschino
Domenico
Ernesto
Prada
Rocco
Gucci
Rufina
Trista
Rosa
Pucci
Lucio
Donatella
Francesca
Lavinia
Massimo
Fabio
Dolce
Elmo
Sergio
Alessia
Pascal
Alonza
Ludovica
Titian
Lorenzo
Cadenza
Ilario
Renata
Ambrosi
Giovanni
Romeo
Giovanna
Rosalia
Gino
Cavalli
Egidio
Renzo
Elena
Amalea
Raphael
Ricardo
Tommaso
Primo
Carlotta
Ignazio
Lunetta
Leonardo
Giorgia
Ettore
Romano
Valentino
Matteo
Pippino
Carlo
Fendi
Angelo
Mona
Benedetta
Constanza
Pietra
Luigi
Gemma
Caprice
Ferragamo
Bellissa
Dona
Rachele
Piero
Olympia
Piapious
Enzo
Arturo
Guido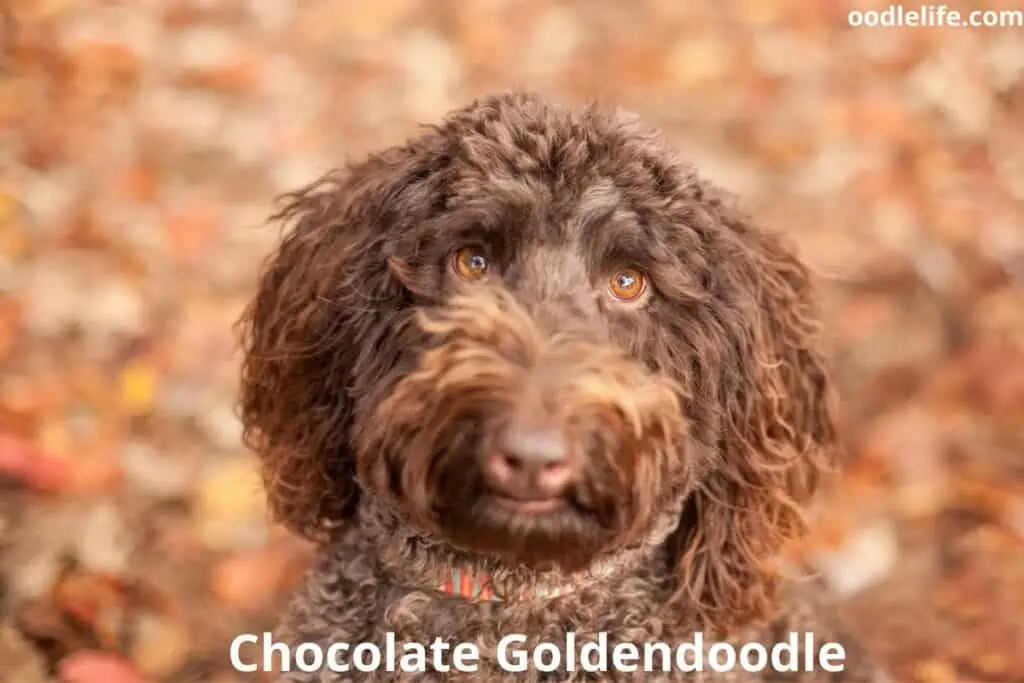 Flavio
Francesco
Paolo
Colombo
Aria
Carmela
Baptiste
Octavia
Giorgio
Martina
Luca
Gianni
Belinda
Cira
Michelangelo
Salvatore
Serena
Flavia
Leone
Alessandro
Pietro
Stella
Catarina
Rinaldo
Ginevra
Clarice
Giuseppe
Rosetta
Antonio
Federico
Dante
Enrico
Mario
Giada
Federica
Ugo
Tito
French Brown Dog Names
A French-inspired brown dog name can be quite the treat to the years. Have a look at some excellent choices.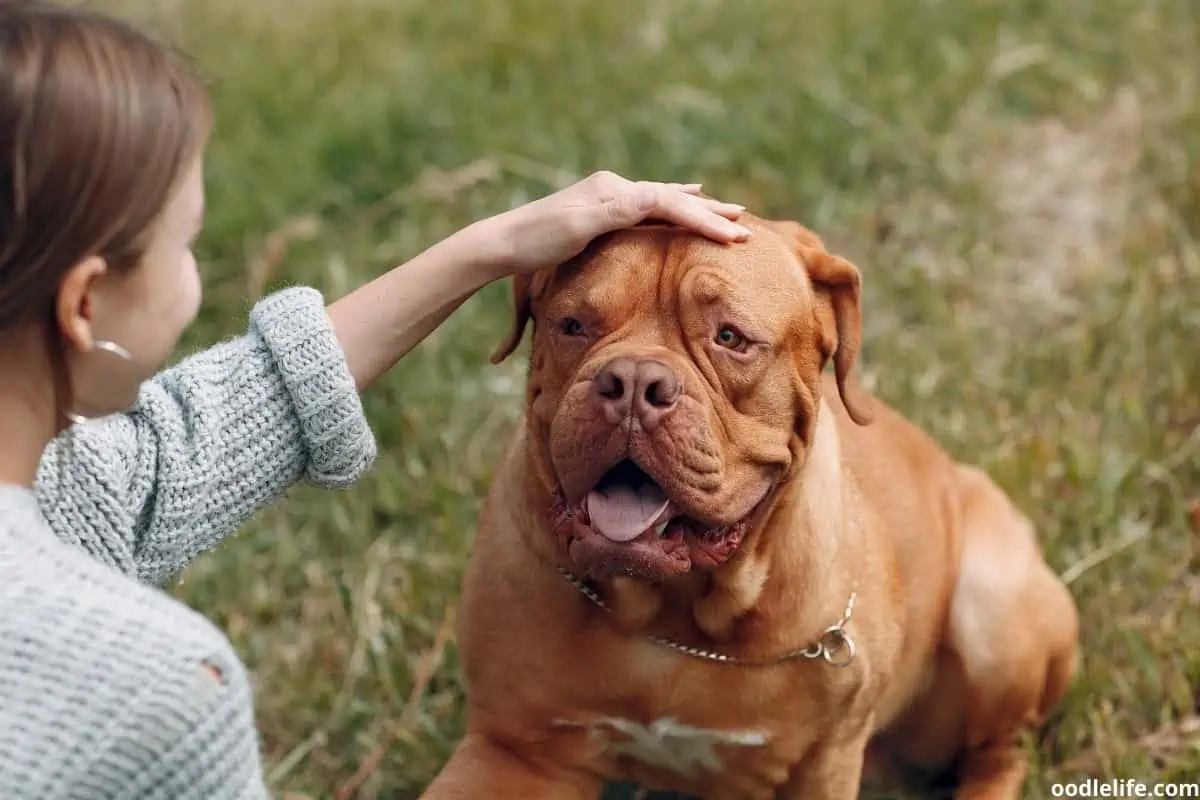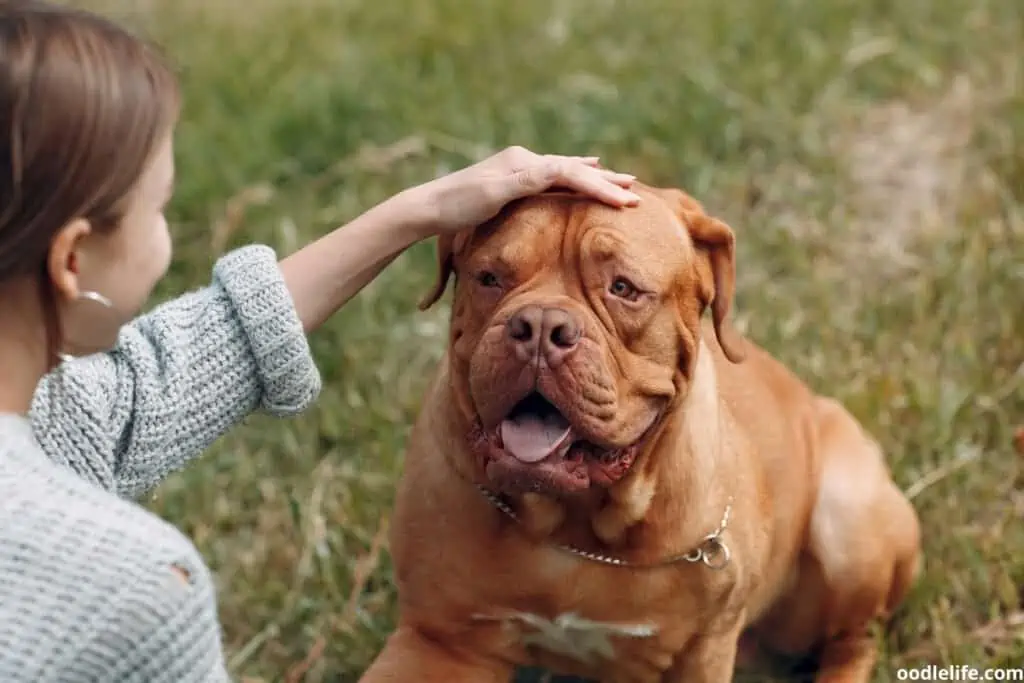 Violetta
Absolon
Giselle
Timothée
Bisous
Marie
Laurent
Bernadette
Noel
Fabien
Louise
Luc
Hugo
Noelle
Croissant
Simone
Isabelle
Iva
Éloise
Fondue
Javier
Renée
Corbin
Milou
Etienne
Quentin
Margeaux
Albert
Jolie
Sylvie
Souffle
Paul
Yves
Amélie
Florian
Étoile
Josephine
Marc
Sabine
Louie
Vivienne
Lisette
Franc
Gabriel
Antoine
Odette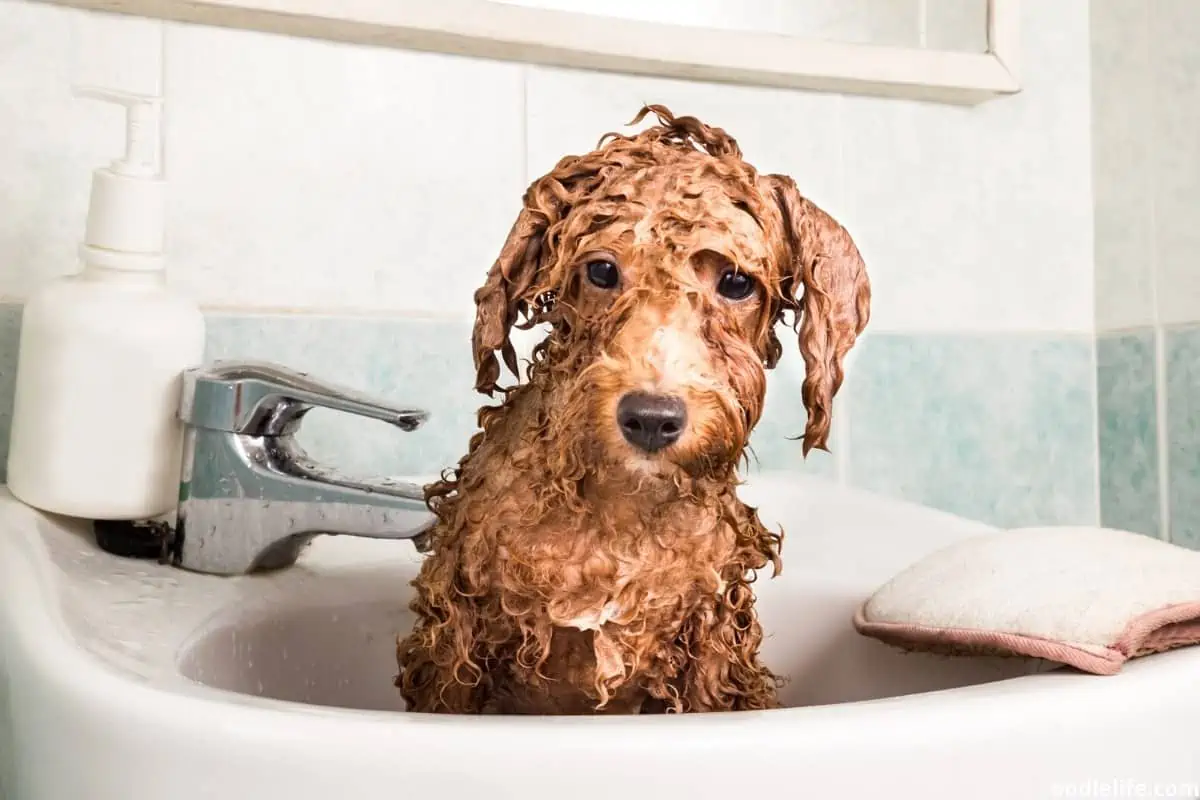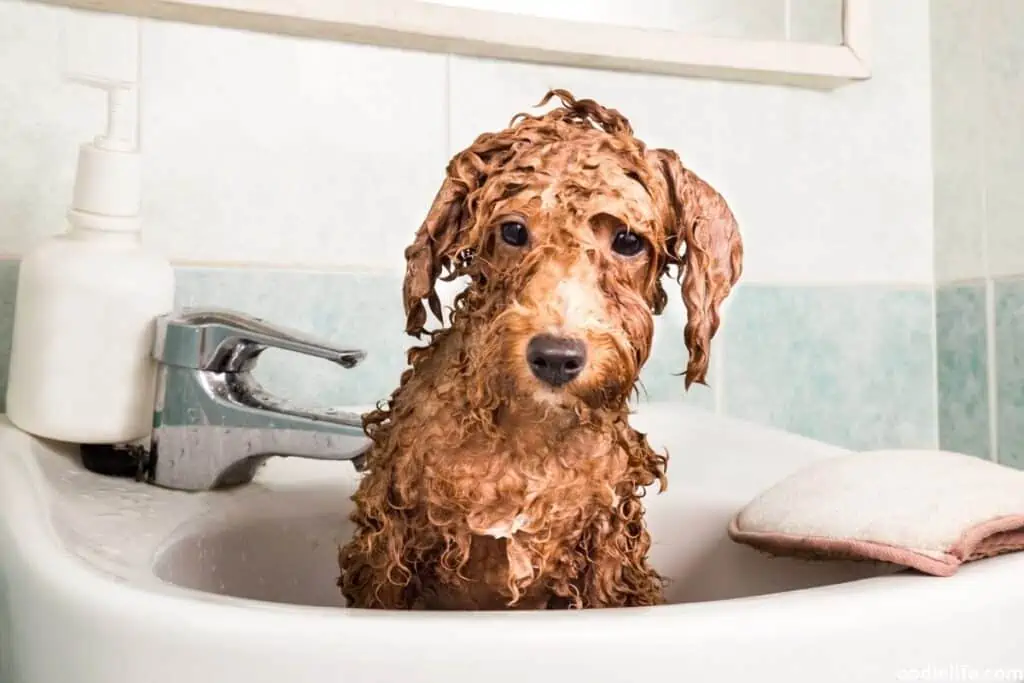 Jacques
Claudette
Monet
Bridgette
Durant
Olivier
Baguette
Gabrielle
Juliette
Bardot
Fleur
Stéphane
Parfait
Charlotte
Remy
Maurice
Beaumont
Babette
Katriane
Ésmee
Sébastien
Bijoux
Frederic
Dominique
Tintin
Roxanne
Brigitte
Curtis
Hubert
Clementine
Jean
Asterix
Adrien
Cherie
Amie
Peu
Henri
Camille
Cecile
Marcel
Samuel
Chouchou
Chloé
Gaston
Colette
Voltaire
Eclair
Celine
Cosette
Patrice
Percival
Pierre
Suzette
Escargot
Victor
Geneviѐve
Louis
Bleu
Antoinette
Zara
Clara
Adeline
Brindille
Phillippe
Bonbon
Martin
Andre
Matisse
Lucille
Julien
Delphine
Claude
Spanish Brown Dog Names
If you have a Spanish-origin dog breed, picking a name that's closer to its roots would be a great idea. Besides, Spanish names sound really appealing. Here are some options that you can look into.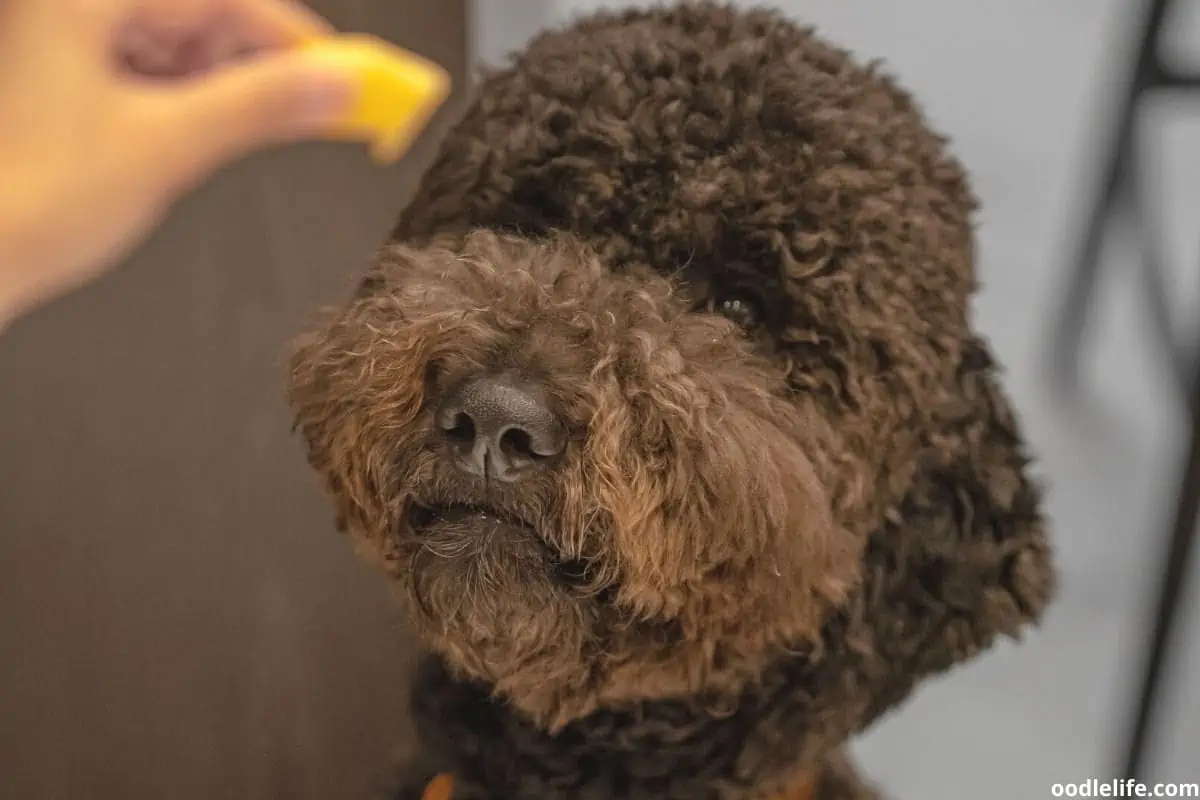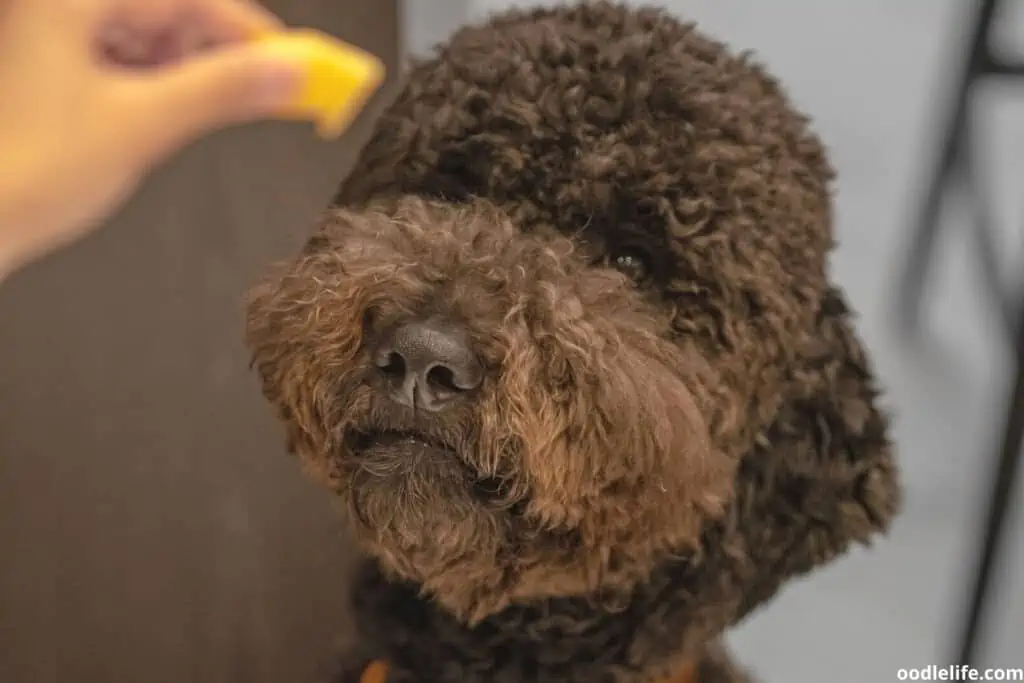 Salvador
Natalia
Geraldo
Isabel
Armando
Valencia
Felicia
Rosario
Yoyi
Raymundo
Maximiliano
Estrella
Eduardo
Santiago
Idola
Rosita
Eva
Vicente
Esteban
Niña
Luna
Flor
Ventura
Blanca
Ponce
Donato
Lupe
María
Luz
Valentina
Rodrigo
Ferdinand
Teresa
Rocio
Muñeca
Fernando
Alonzo
Carlos
Isabela
Pedro
Yolanda
Maribela
Lucinda
Alejandra
Santana
Melosa
Soledad
Mora
Bernardo
Cecilio
Tierra
Enrique
Zoila
Inez
Consuelo
Roldan
Gonzalo
Rio
Ana
Rosalinda
Marta
Rico
Querida
Dario
Navarro
Jorge
Paulo
Jacinta
Bonita
Cariña
Matilda
Margarita
Manuel
Reina
Inocencia
Marco
Alejandro
Consuela
Luis
Pilar
Esperanza
Marcela
Melia
Cortez
Roberta
Sierra
Gabriela
Juan
Guillermo
Lisandro
Mercedes
Carmen
Catalina
Felipe
Isadora
Pequeña
Paloma
Perla
Cruz
Chico
Emilio
Nita
Zorro
Corazón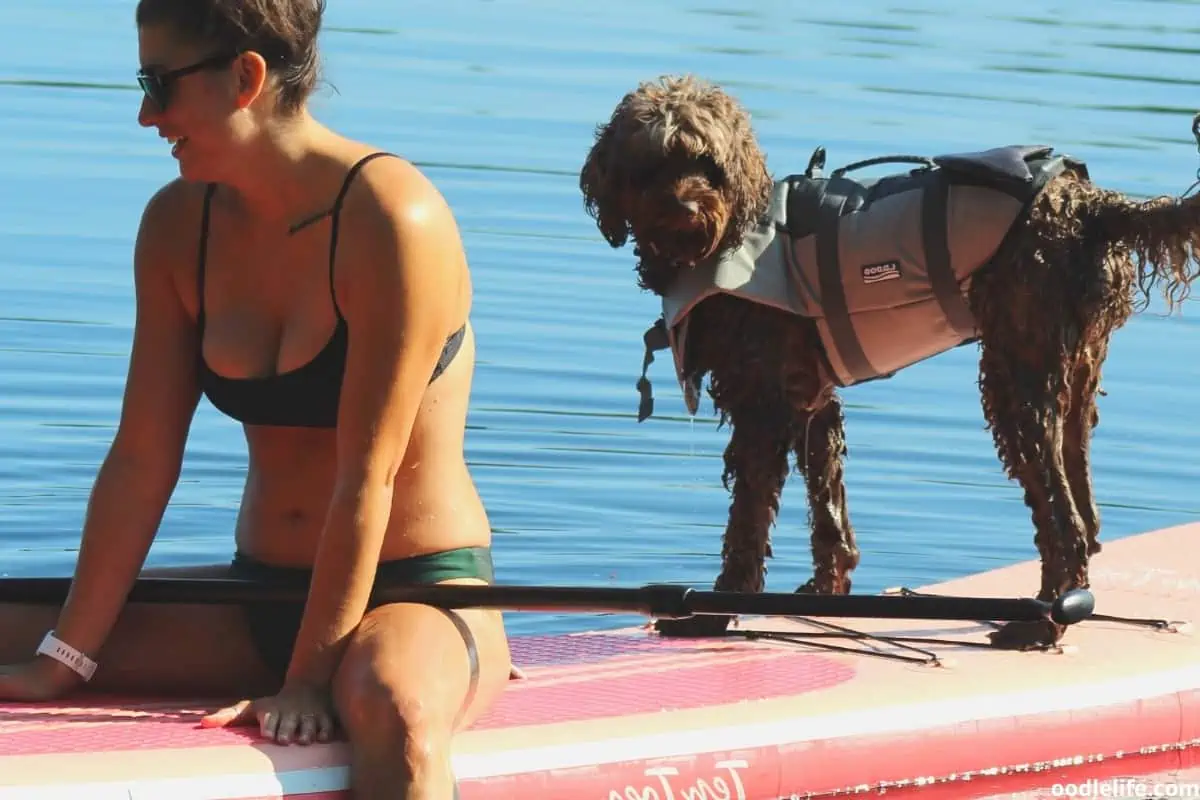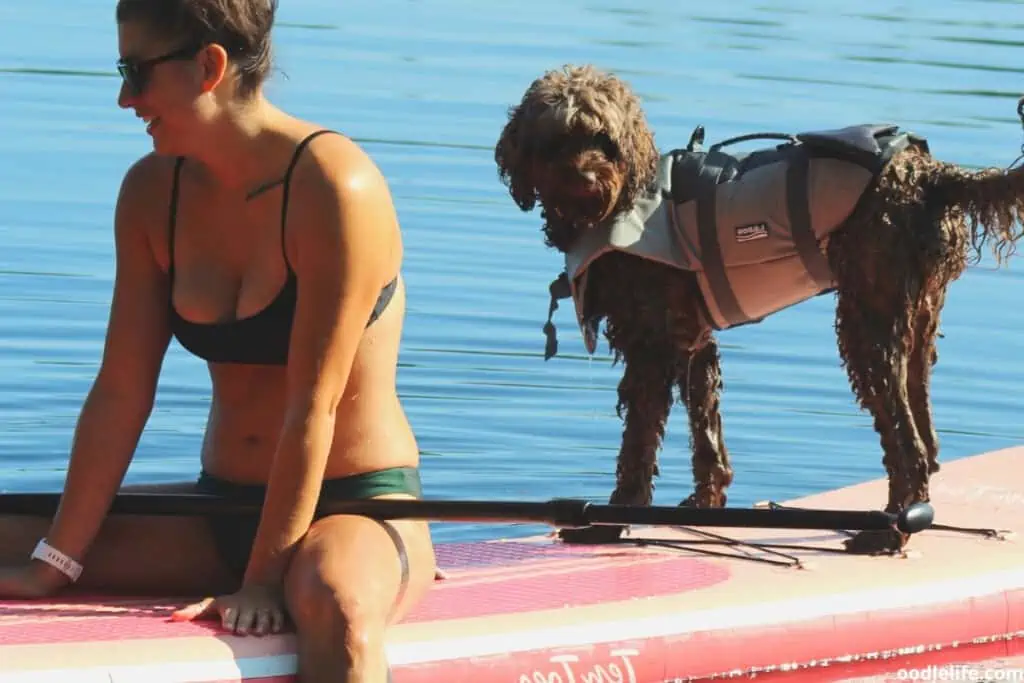 Juana
Lela
Bebe
Rita
Mariposa
Sancho
Chiquita
Rafael
Sancha
Frederica
Magdalena
Pequeño
Vida
Luisa
Pancho
Marina
Justina
Beatriz
Pablo
Alma
Xiomara
Ramon
Ramona
José
Cristina
Quito
Benito
Paco
Cielo
Graciela
Delores
Esmeralda
Feliz
Marcia
Uno
Socorro
Chica
Raul
Lucia
Ximen
Superhero Brown Dog Names
Who doesn't think their dog is a superhero? They're always there for us, love us unconditionally, and can be very loyal and protective. It only makes sense to name them after a superhero we really like. Here are some incredible options for you to choose from.
Nightwing
Nova
Mr. Fantastic
Hawkeye
Wonder Woman
The Atom
Steel
Supergirl
Black Bolt
Rogue
Spider-Man
Cyborg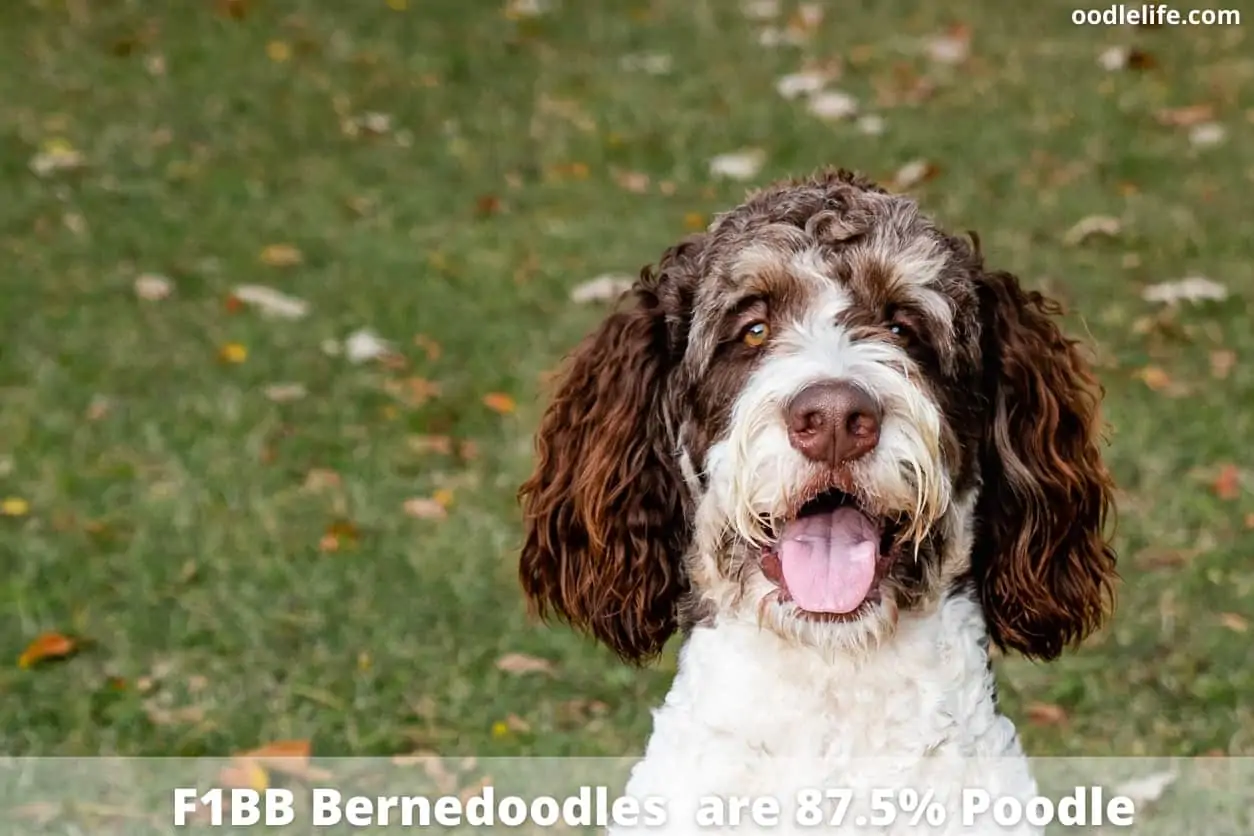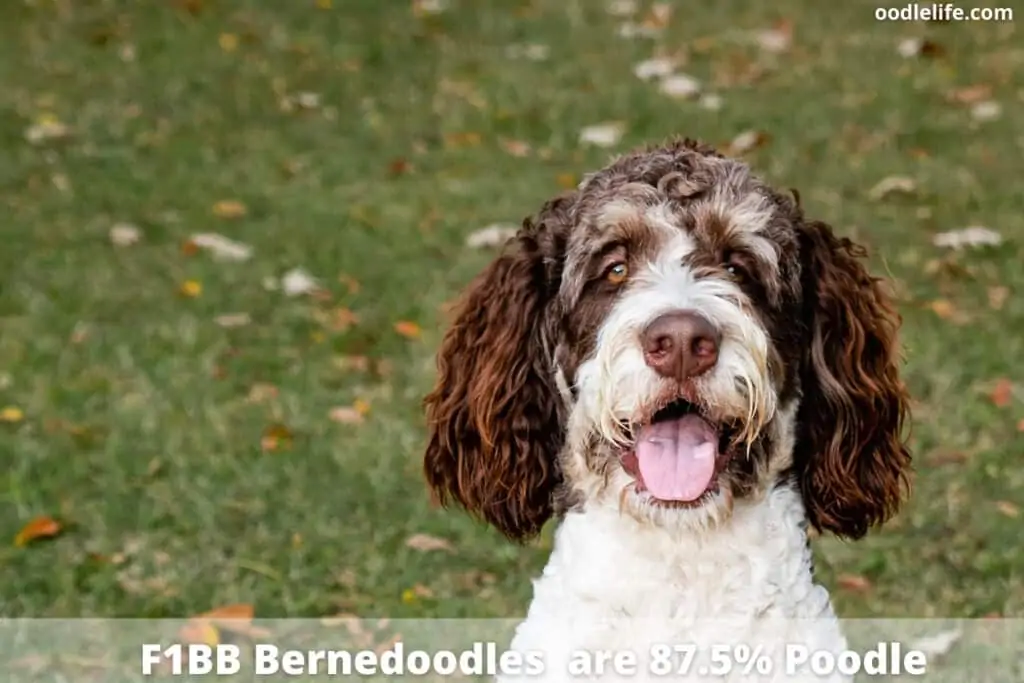 Doctor Strange
Aquaman
Gambit
Cyclops
Kitty Pryde
Catwoman
Thing
Luke Cage
Shazam
Ant-Man
Martian Manhunter
Wasp
Emma Frost
Starfire
She-Hulk
Human Torch
Superman
Jean Grey
Thor
Jonah Hex
Iron Man
Wolverine
Swamp Thing
Green Lantern
Gamora
Professor X
Nightcrawler
Nick Fury
Iceman
Sentry
The Hulk
Captain Marvel
Batman
Black Canary
Elektra
Mantis
Buffy
Star Lord
Robin
Storm
Punisher
Bucky Barnes
Silver Surfer
Captain America
Beast
Invisible Woman
Namor
Morph
Groot
Booster Gold
Mimic
Green Arrow
Deadpool
Jessica Jones
Black Panther
Colossus
Flash
Daredevil
Black Widow
John Constantine
Raven
Drax
Trending And Popular Brown Dog Names
If you like to go with the crowd and would want a name that is in vogue in the dog community, here are some trending and popular options that are all the rage right now.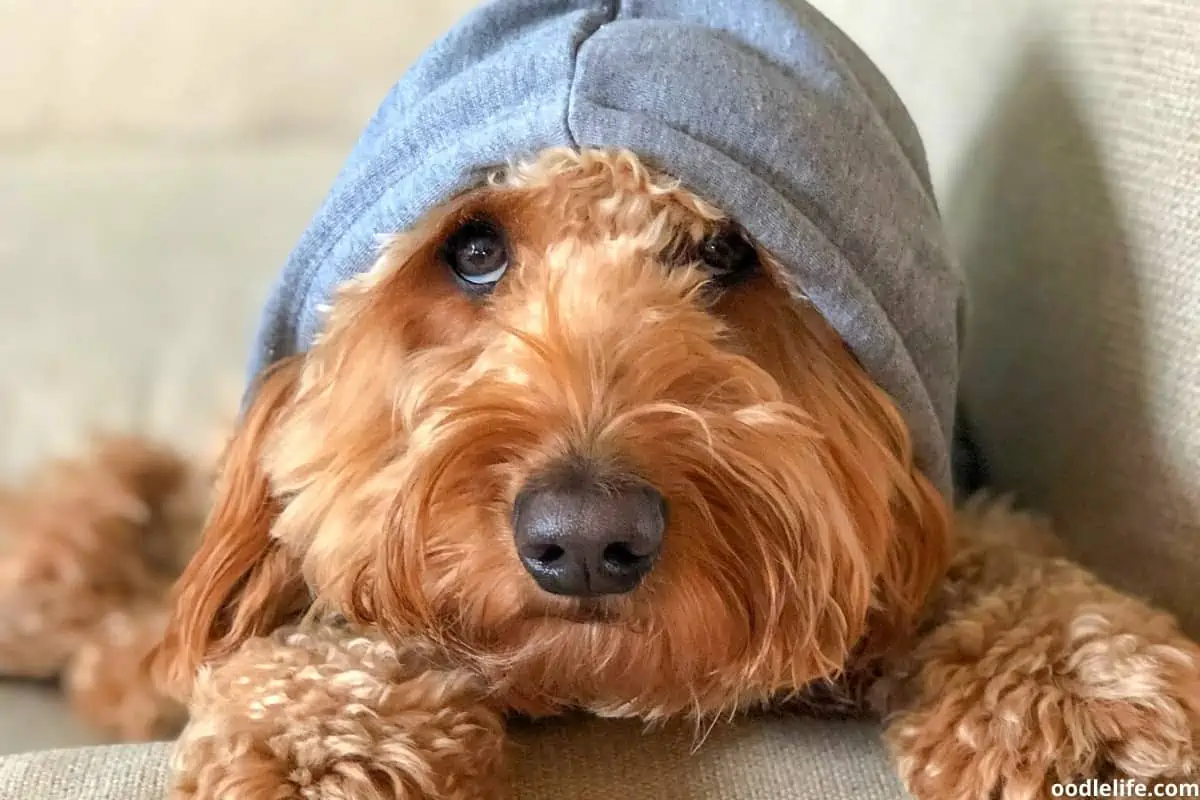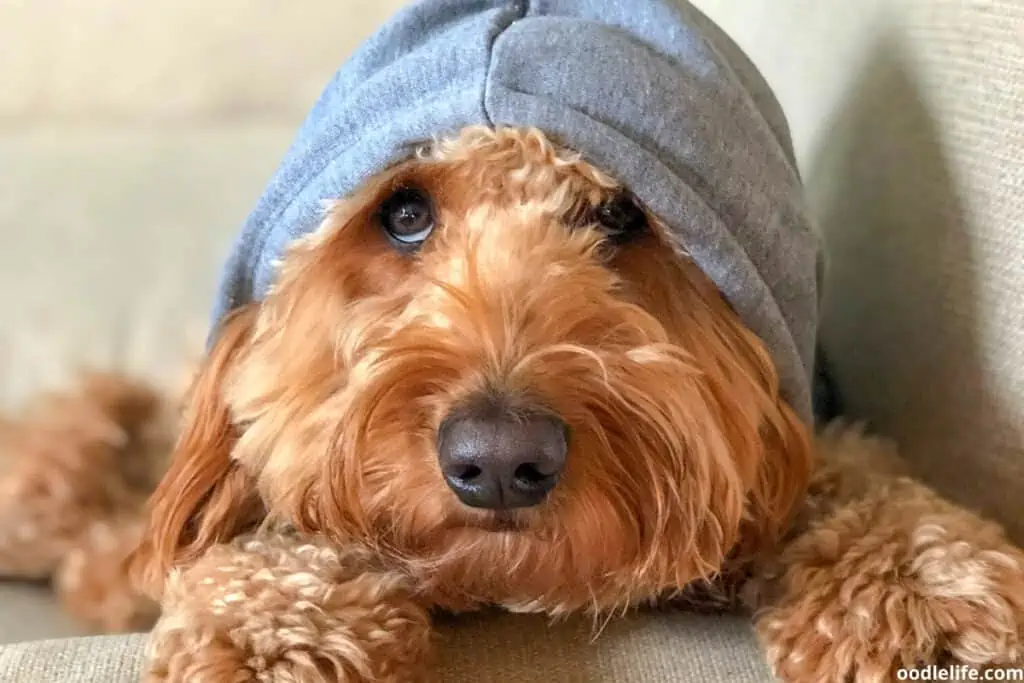 Shadow
Einstein
Foxy
Ember
Sunny
Branch
Squirrel
Ginny
Summer
Bruno
Bee or Bea
Kava
Tootsie
Oakley
Kona
Muffin
Cannoli
Chili
Cedar
Sorrel
Cora
Daniel
Pinecone
Wilma
Pumpkin
Xena
Betsie
Sugar
Prairie
Maple
Bosco
Reese
Freckles
Brandy
Aspen
Barky
Funny Brown Dog Names
Dogs with a lively, fun, and mischievous personality should have a name that is indicative of their behavior. Take a look at some cute and funny options for a funny brown dog name.
Fyodor Dogstoevsky
Dobby
Jenga
Hotrod Woofington
Candy Land
Bark Griswold
Boba Fetch
Bill Furry
Ratty
Sir Francis Bacon
Butterball
Miss Furbulous
Kareem Abdul Ja-Bark
Bamboo
Hairy Paw-ter
Khaleesi
Betty Twiglet
Luke Skybarker
Bark Obama
Bark Wahlberg
Princess Pork Chop
Jude Paw
George Bernard Paw
William Shakespaw
Frodo
Hot Wheels
Polly Pocket
Mister Fluffers
Dumbledog
Salvador Dogi
Sir Waggington
Doc McDoggins
Bitsy
Buzz Pawldrin
Queen of Barkness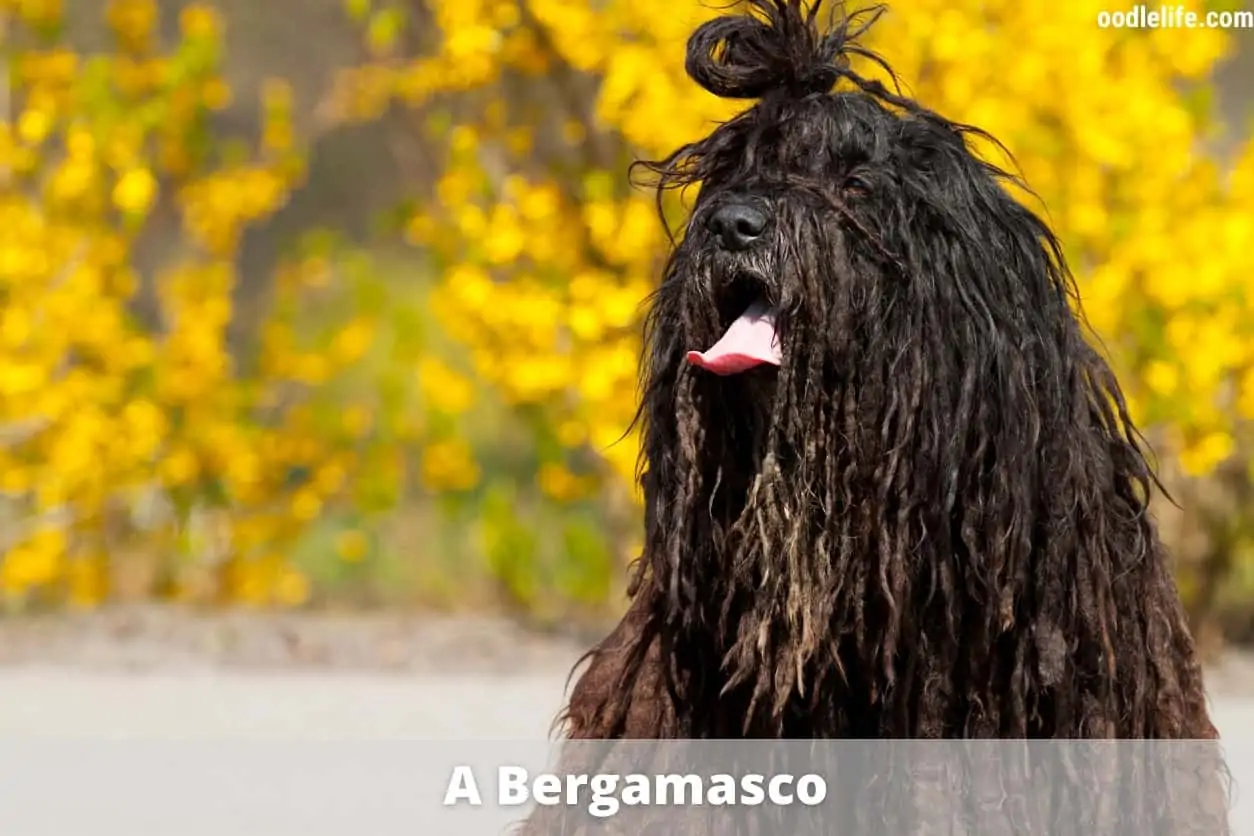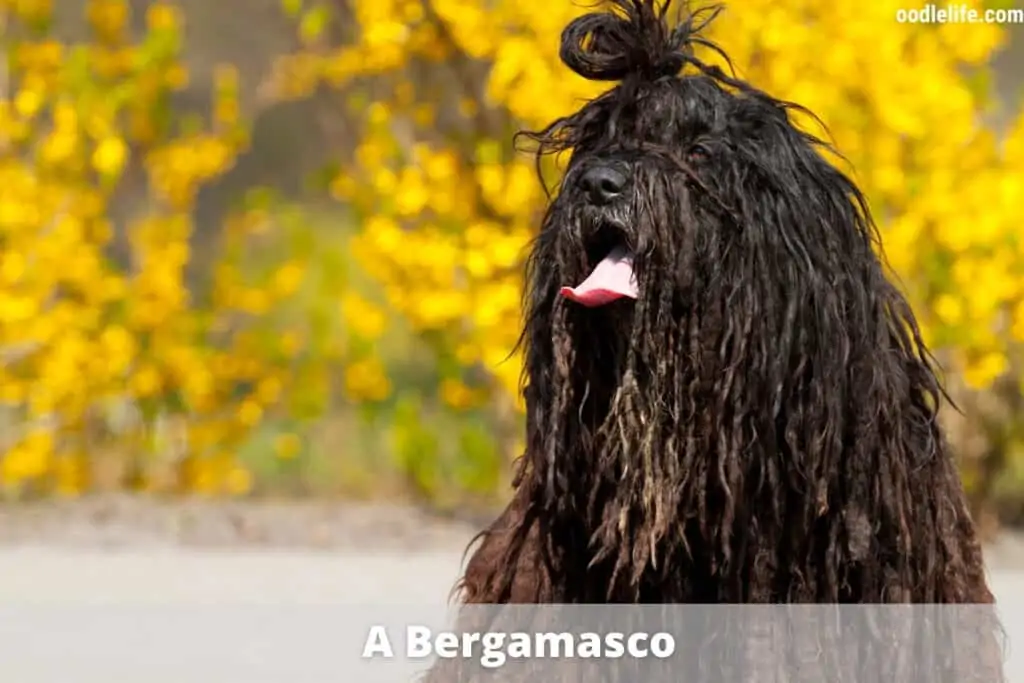 Jake Gyllenpaw
Beowoof
Chewbarka (See more Star Wars dog names)
Santa Paws
Sergeant Barkowitz
Mr. Beagletons
Gollum
Lite Brite
Winston Furchill
Betty Spaghetty
Pikachu
Dogstoyevsky
Doodle
Lucky Goodsniffer
The Notorious D.O.G.
Bone, James Bone
Elvis
Groucho Barks
50 Scent
Mister Miyagi
Ozzy PawsbornePasty
Bark Twain
Sir Arthur Canine Doyle
Pumba
Captain Sniffer
Jabba the Mutt
1G.I. Joe
Fuzz Alrdrin
Eggroll
Pup Tart
Andy War-howl
Karl Barx
Taylor Pawtner
Pablo Escobark
Muttley Crew
Doggy Howlser M.D.
Sir Barks-a-Lot
Django Unleashed
Otto Von Longdog
James Earl Bones
LEGO
Paddington
Micro Machine
Orville Redenbarker
Prince of Barkness
Muffin Chops
Franz Fur-dinand
Alfred von Wigglebottom
L.L. Drool J
Huckleberry
Sniffy Longdroppings
Anderson Pooper
Captain Fluffy
Ryan Fleacrest
Professor Wagglesworth
Deputy Dawg
Bilbo Waggins
Artoo Dogtoo
Barbie
Captain Merrylegs
Hashtag
Bob Scratchit
Sherlock Bones
Count Droolsbury
Woofgang Puck
BamBam
Indiana Bones
Jimmy Chew
Doris
Droolius Caesar
Putt Putt
Paw-casso
Ron Fleasly
Bob Scratch-It
Tips On Teaching Our Dog Its Name
Now that you've got your creative juices flowing to pick out a great name for your new friend, you may be wondering how exactly do you make your dog learn its new name.
Helping your pup learn its name is not too difficult. Positive reinforcement training is the best way forward as it helps associate the name with something good! All you need is some small treats, a clicker, and a little bit of patience.
Here are a few simple steps you can follow with your four-legged friend:
Enunciate your dog's name in a happy, bright, and joyful tone. Once they look around and give a reaction to the name being called out, use a clicker to let them know that their reaction was the right one and give them a treat.
Repeat the process several times a day until your dog is thoroughly familiar with its name.
Do this in a quiet area with no or minimal additional sounds so that your dog doesn't get too distracted.
Don't repeat the name multiple times (e.g., "JakeJakeJake") or your dog will expect you to say it like that each time!
Don't use any other words before or after the name until you are certain that your dog has learned its new name.
Make sure that your dog does not associate their name with being scolded. (To avoid aggression we need to discipline but not scold) Even if you get a little frustrated, it should not reflect in your voice. And remember, consistency is key!
Conclusion
Choosing a name for your dog is often a sign of great affection and can often be very reflective of your dog's personality. It may take some time to figure out the right name for your dog, but finding that perfect name is so worth it!
Whether you have a chocolate Lab or a mixed breed brown-coat dog, we hope this exhaustive list of names gives you enough ideas to find a name that's just right for your four-legged friend.