5 WORST Dog Food Brands (AVOID) 2023
All pet owners want what is best for their furry friends, and one of the aspects to seriously consider when it comes to the health of a dog is the food they are fed.
Whether you just got your first puppy or have had many dogs in your life, it can be overwhelming to select healthy dog food with so many brands on the market.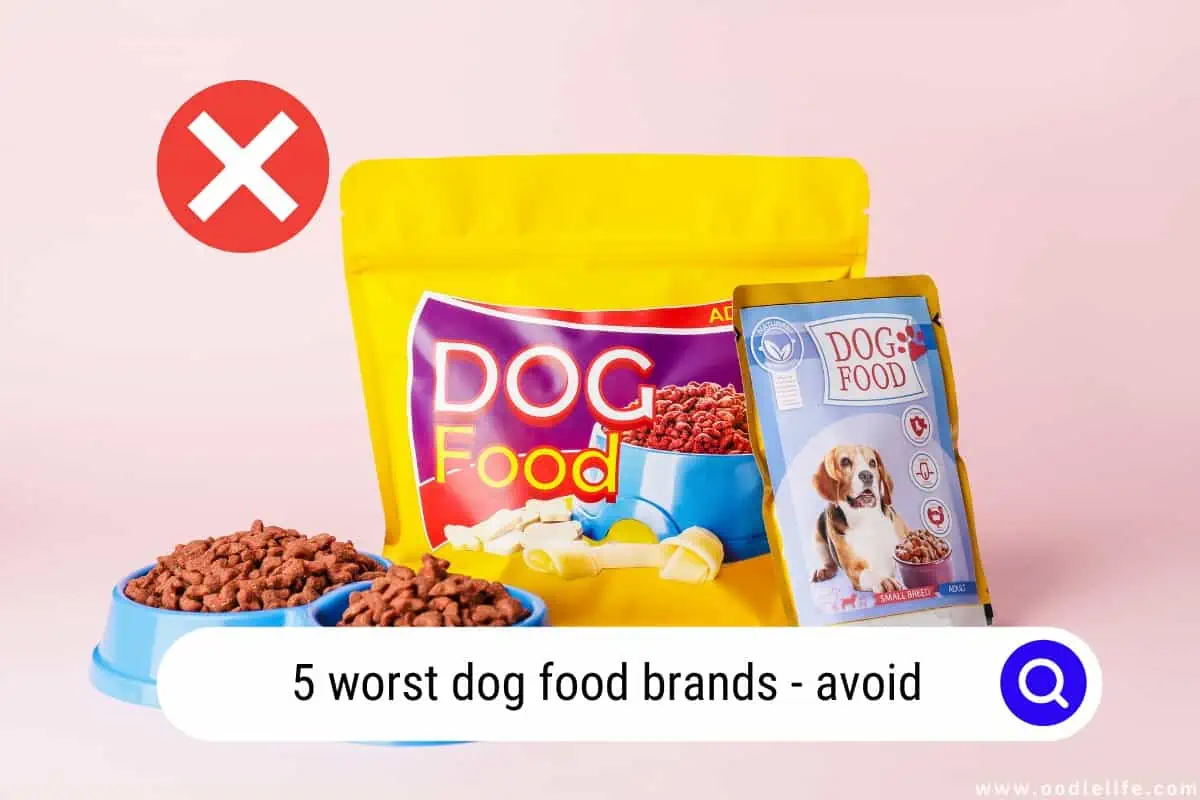 We are going to take a look at the dog food to avoid and dog food ingredients to skip, and also mention some worthy brands to consider instead.
What Dog Food Ingredients Should You Avoid?
Many dry dog foods come with a long list of ingredients, and not all pet owners know what to look out for.
Here are some of the wet and dry dog food ingredients that are best to avoid:
Corn: Corn is a filler that will keep your dog feeling full with absolutely no nutritional benefits. It can also cause allergies.
Sugar: Sugar can lead to obesity, diabetes, and gum disease. Sugar is often hidden behind a different name, like corn syrup, caramel, sucrose, glucose, molasses, fructose, and dextrose.
Xylitol: This sugar substitute can cause kidney and liver damage as well as cause seizures due to a sudden reduction in blood sugar levels.
Soy: Soy is used by many dog food brands as a cheap source of protein. Soy causes allergies, can cause thyroid problems, and can also mimic the effects of estrogen which results in a swathe of health issues.
Carrageenan: It has been shown to be mildly toxic and cause inflammation.
Animal by-products: Not all by-products are bad, but the by-products that are included in dog food are often what is left once the human-grade meat portions have been removed.
Plant protein: Plant proteins have their place, but not if it's the main source of protein in dog food. Cheap brands often use plant proteins to add protein without adding more expensive meat.
Colorants: Colorants are added to appeal to people, not dogs, and can cause allergies.
Flavors: Artificial flavors are added when the original product is not palatable, and are best avoided.
Preservatives: These are added to dog foods to keep them lasting for longer. Natural preservatives are okay, but cheap brands often opt for chemical preservatives. Some artificial preservatives can cause cancer and organ failure. Ethoxyquin is a preservative banned for human consumption that continues to be used in dog food.
Unlabeled meat: Generic meat ingredients, such as "bone and meat meals" or "animal fat" should be skipped as they can be sourced from any animal, including dead or euthanized animals.
Worst Dog Food Brands
Are you a dog owner reconsidering your dog's food? Below is a list of dog food manufacturers and their low-quality dog food products to avoid at all costs.
1. ALPO Come and Get It! Cookout Classics
ALPO is known by many pet owners, and it markets itself as a manufacturer of quality dog food, but it is one of the food brands to avoid especially the Cookout Classics recipe.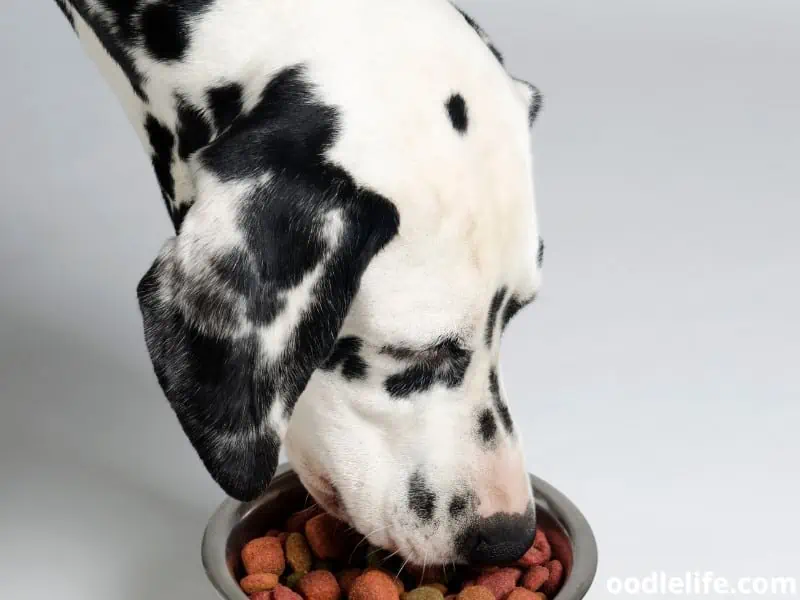 Meat is only listed as the third and sixth ingredient on the list of ingredients, with the first listed ingredient being yellow corn (meaning it is the main ingredient).
There are two other corn ingredients as well as a legume included in this dog food recipe, meaning it is full of fillers with little nutritional value.
This recipe is carb-heavy with little concern for healthy proteins. Furthermore, we don't like that it includes artificial colorants.
On the plus side, at least this product does contain some real meat ingredients, but not nearly enough for a balanced diet.
As of yet, this product has not been recalled, however, ALPO food has been recalled in the past.
Concerning Ingredients:
Yellow corn
Corn meal
Wheat flour
Soybean meal
Food coloring
2. Kal Kan Complete Adult Dog Food
Kal Kan Food for adult dogs is advertised as offering a balanced, nutritious diet that provides active dogs with all the energy they need.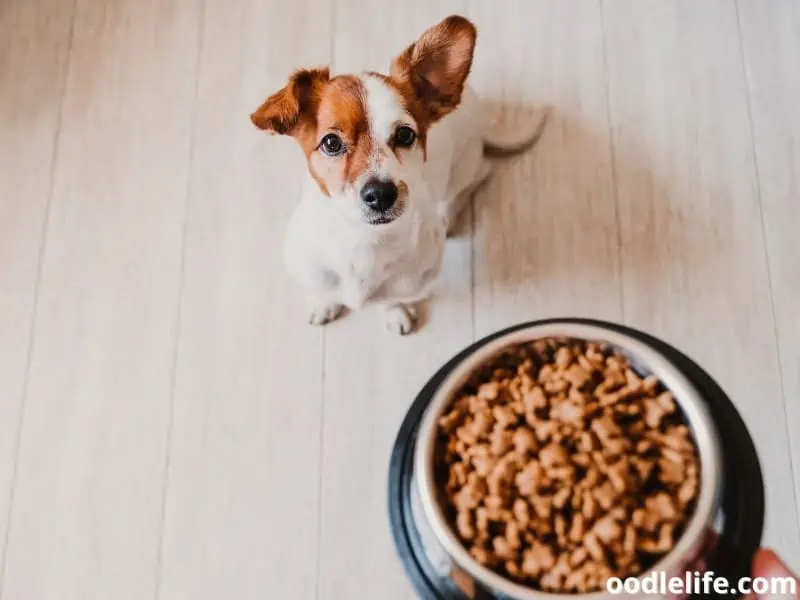 The very first ingredient listed is ground yellow corn. In our humble opinion, dog food that doesn't start its ingredient list with meat should be skipped, but we continued our investigation.
Apart from the ground yellow corn, other worrying filler ingredients include corn gluten meal, grains, and soybean meal – and all of these are listed as top ingredients!
Even though there are meat products included in this food, the source of the meat is unspecified, with the label listing "meat and bone meal". Not sure about you, but we would prefer to know which meats our dogs are eating.
The inclusion of "chicken by-product" is also concerning, as it can refer to the healthy parts like meats and organs, or the less desirable parts like feet, feathers, and bones.
Concerning Ingredients:
Corn products
Legumes
Grains and wheat
Chicken meal by-product
Generic meat by-products
3. Purina Dog Chow Complete
Some dog parents consider Purina as one of the best dog food brands out there, and although they have some good offerings, their Dog Chow Complete is best avoided.
This dry dog food recipe is labeled as containing 23 vitamins and minerals as well as chicken, so based on the packaging you probably believe it is an excellent choice for your dog.
However, once you do a deep dive, chicken is only found listed as the seventh ingredient, after corn products and soy.
Corn in itself is not a problem ingredient, but when it dominates the first few slots of an ingredient list, the red flags go up. A balanced meal should contain more real meat protein than carbs, and that is not the case with this brand.
A lot of the meats are also under generic labels, such as "meat and bone meal" and "poultry by-product". We have no idea which poultry, or which part of the animal, is used.
This dog food also contains artificial coloring – a completely unnecessary ingredient with no benefits except to make it look more appealing to pet owners.
This specific product has not yet been recalled, however, Purina has had some recalls of other products in the past.
Concerning Ingredients:
Whole-grain corn products
Meat and bone meal
Soy
Poultry by-product meal
Artificial food coloring
4. Ol Roy Dog Food
This budget-friendly dog food brand is a popular choice with pet parents on a budget, but the ingredients in this food make it one of the food brands to avoid if you care about your dog's health.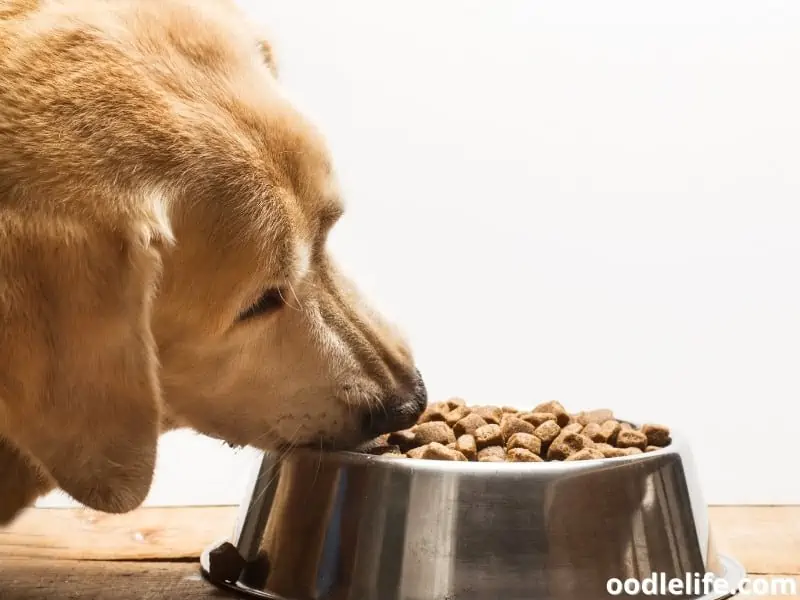 It is mostly stuffed with filler ingredients, with almost no nutritional value. Despite touting "complete nutrition dog food", the ingredient list is riddled with corn products, unlabeled meats, carbs, and even food coloring.
Ol' Roy has had six product recalls thus far.
Concerning Ingredients:
Grain is the main source of protein (corn and soybean)
Unspecified animal protein and fat
5. SPORTMiX Premium High Energy
It is our opinion that Sportmix Premium High Energy dog food is possibly one of the worst dog food brands out there.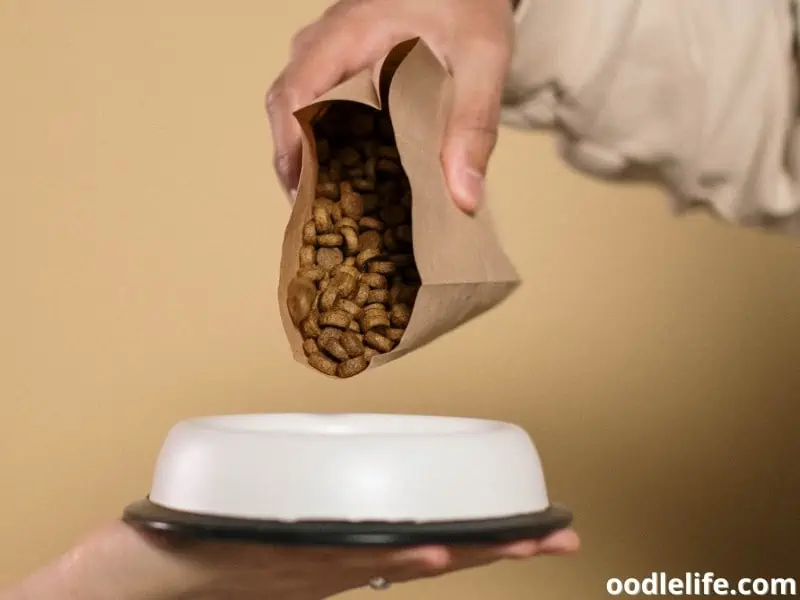 Sportmix had an incident where dogs and cats were negatively affected by aflatoxin (a carcinogen produced by mold), with several pets suffering fatal consequences. This resulted in the recall of the product.
Even without the killer mold incident, this pet food is sub-par.
The ingredient list starts with animal by-products, which means that it is anything that was leftover after the meat has been removed for human food. This can include healthy parts like organs, but also undesirable components like skin, hair, feathers, and the content of intestines.
The food also contains an unidentifiable "meat meal".
Concerning Ingredients:
Chicken by-product meal
Meat meal
Ground yellow corn
Ground wheat
Well-Regarded Brands
Now that we have considered the worst dog foods, it's not all doom and gloom; here are some of the best dog foods to keep your dog as healthy as possible.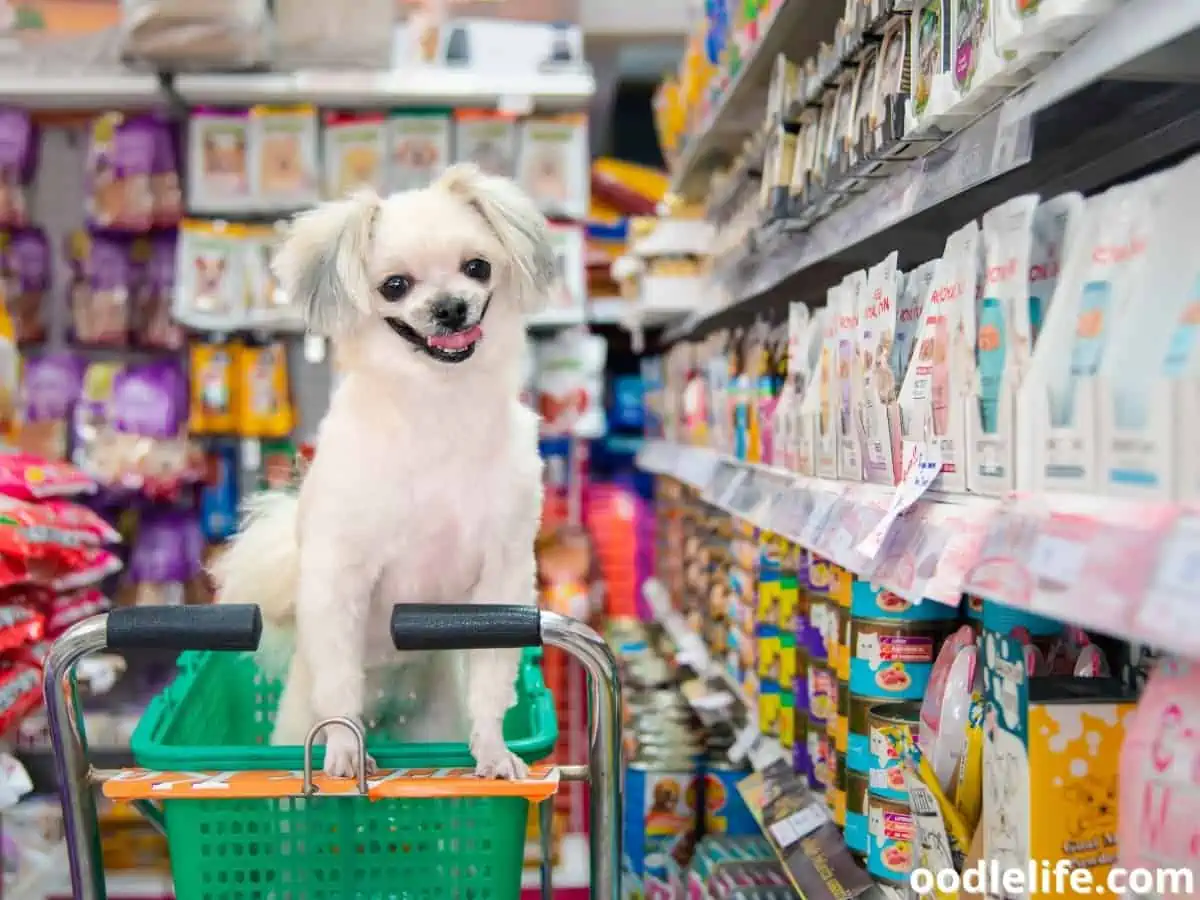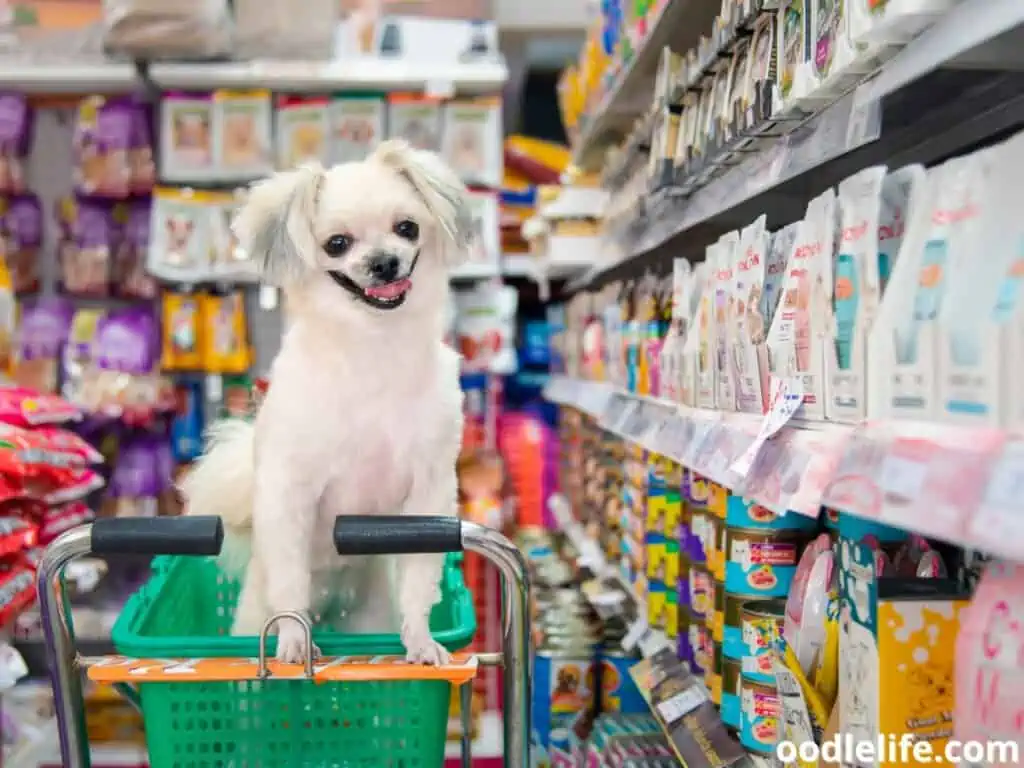 Ollie Fresh Pet Food: This wet dog food contains fresh, human-grade ingredients. Dog owners can choose from real beef, turkey, chicken, or lamb. The real meat is combined with fresh vegetables and rice to aid in easy digestion.
Taste of the Wild High Prairie: This grain-free dog food recipe includes roasted bison and venison combined with healthy vegetables. It is 32% real animal protein and contains omega fatty acids, as well as natural probiotics to help your dog digest.
We earn a commission if you make a purchase, at no additional cost to you.
Blue Buffalo Life Protection Puppy Food: This dry puppy food is great for a fast-growing pup. It contains real, deboned chicken, garden vegetables, and fruit.
Blue Buffalo Dog Food for Puppies, Life Protection Formula, Natural Chicken & Brown Rice Flavor, Puppy Dry Dog Food, 15 lb Bag
REAL CHICKEN IS THE FIRST INGREDIENT: Blue Buffalo's dry dog food for puppies features high quality deboned chicken as the primary ingredient, as well as cranberries and vegetables for a balanced diet...
HIGH QUALITY NATURAL FOOD: BLUE's natural dry dog food is made with premium ingredients and contains no chicken or poultry by-products, corn, wheat or soy
SPECIALLY FORMULATED FOR PUPPIES: BLUE Life Protection Formula Puppy Food contains DHA and ARA (important fatty acids found in mother's milk) to support cognitive function and retinal health
CONTAINS IMMUNITY-BOOSTING LIFESOURCE BITS: LifeSource Bits contain a precise blend of antioxidants, vitamins and minerals to support immune system health, life stage needs and a healthy oxidative...
NOURISHMENT IN EVERY BAG: Contains one 15-lb. bag of BLUE Life Protection Formula Natural Puppy Dry Dog Food, Chicken and Brown Rice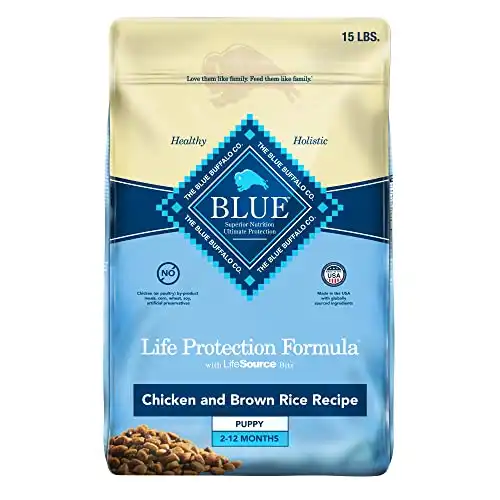 We earn a commission if you make a purchase, at no additional cost to you.
FAQs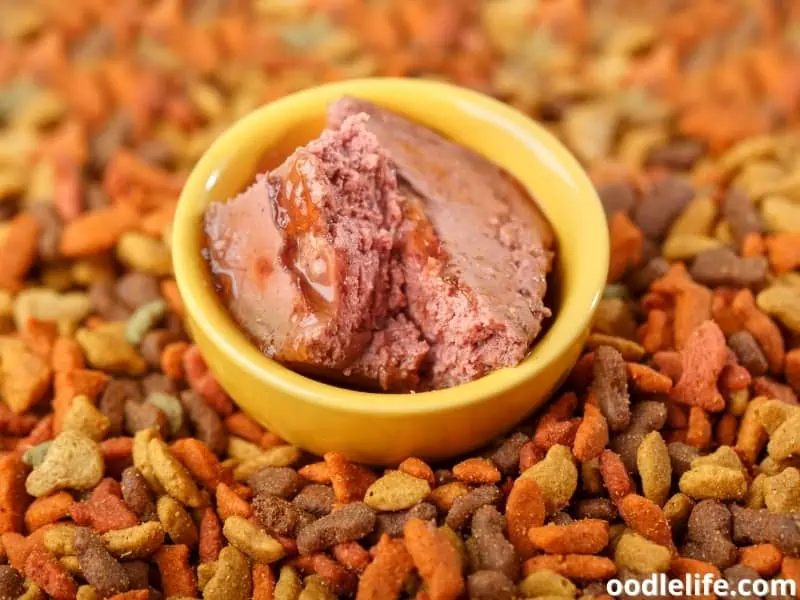 Which dog food do most vets recommend?
Vets tend to recommend the following:
Hills Science Diet
Akana
Eukanuba.
Which foods are toxic for dogs?
Several human foods are not safe for consumption by dogs. This list includes chocolate, processed meats (like ham), grapes and raisins, alcohol, excessively salty snacks, onions, garlic, avocado, and xylitol.
Which meat should not be fed to dogs?
Dogs should avoid processed meats (hot dogs, hams, sausages) as well as brittle and cooked bones.