5 Best Yorkie Breeders in North Carolina [2022]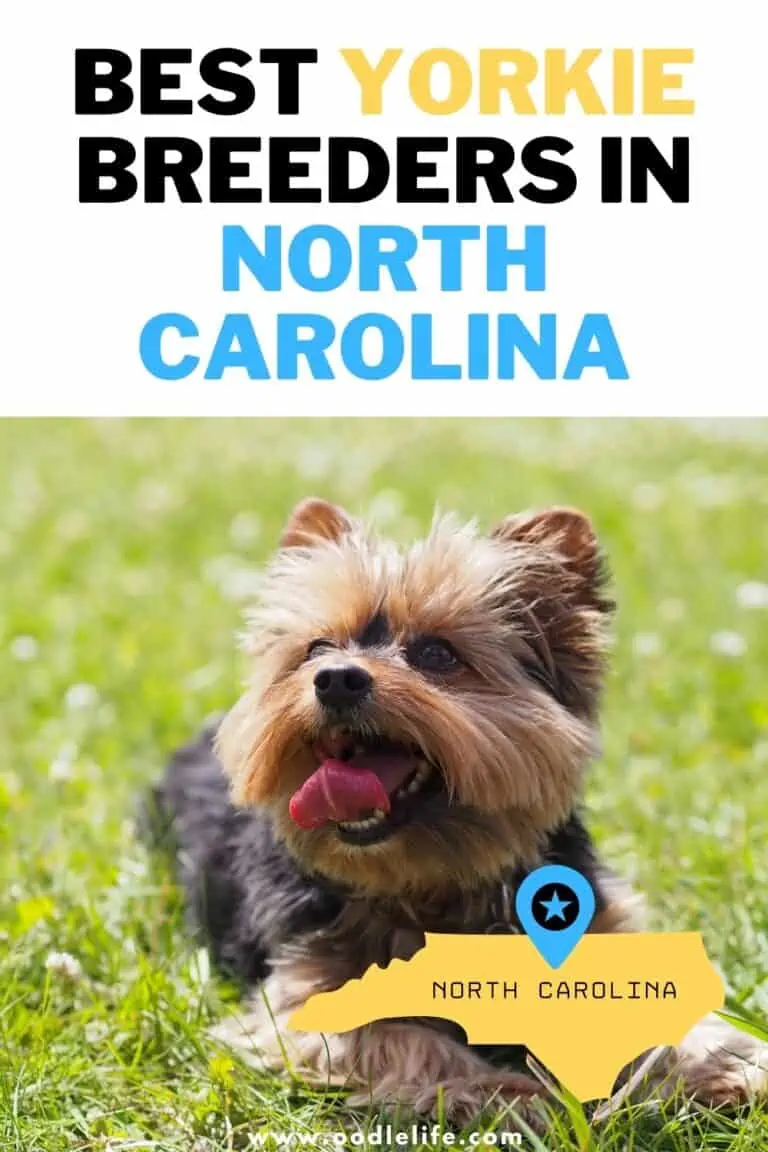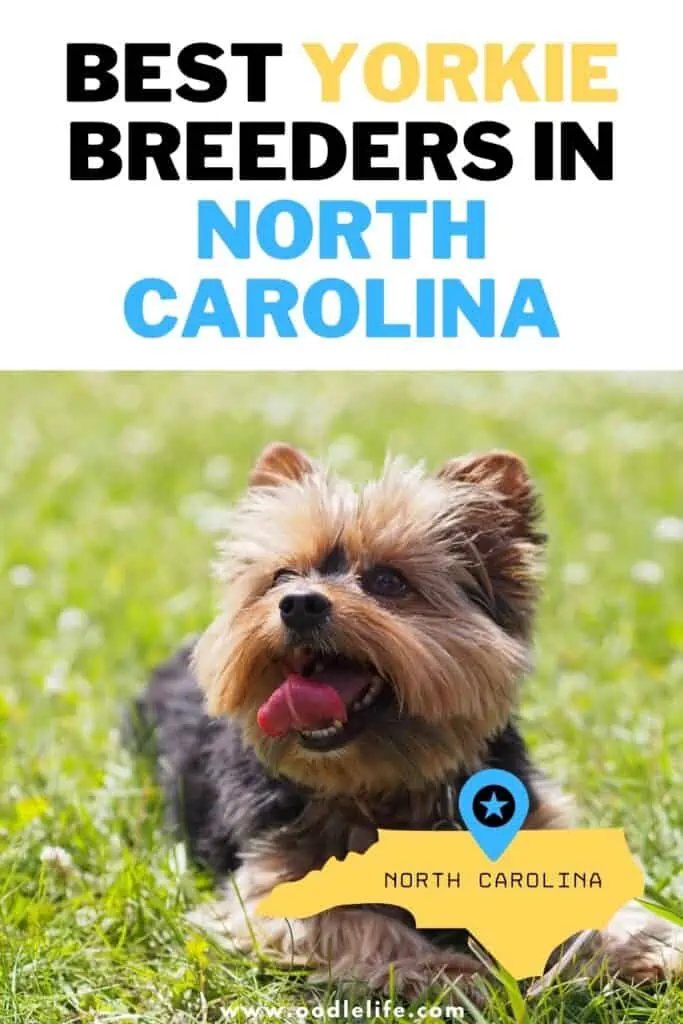 $300 2023 Discount!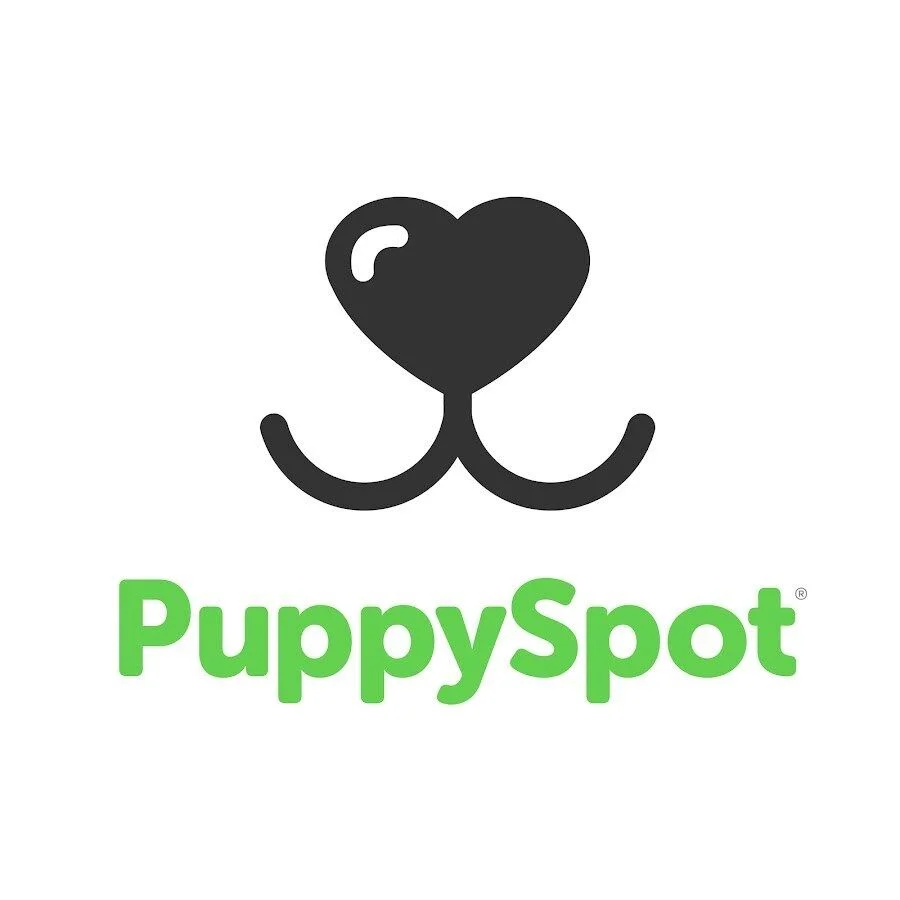 PuppySpot Adoption
PuppySpot is a reputable dog marketplace where you can browse and find compatible puppies right from the comfort of your home. They have placed over 200,000 puppies into homes in the US!
Click through and use the code PUPPY300 for $300 off any puppy adoption.
See Puppies and Save $300
The Yorkshire Terrier is one of the most miniature dog breeds. The Yorkie weighs about seven pounds, and as the name indicates, it hails from Yorkshire, England.
Yorkies are typically playful, they yearn for affection from their owner, and they have a ton of energy to expend. There are numerous factors to consider before you start doing your research on finding reputable breeders.
We've taken the liberty of assorting a list of the best Yorkie Breeders in North Carolina to help you narrow down just where you can get your pup from.
Yorkie Puppies for Sale in North Carolina
Below you'll find a list of some of the best breeders of Yorkies in North Carolina. There will be a quick overview of the breeder, including their initial contact information.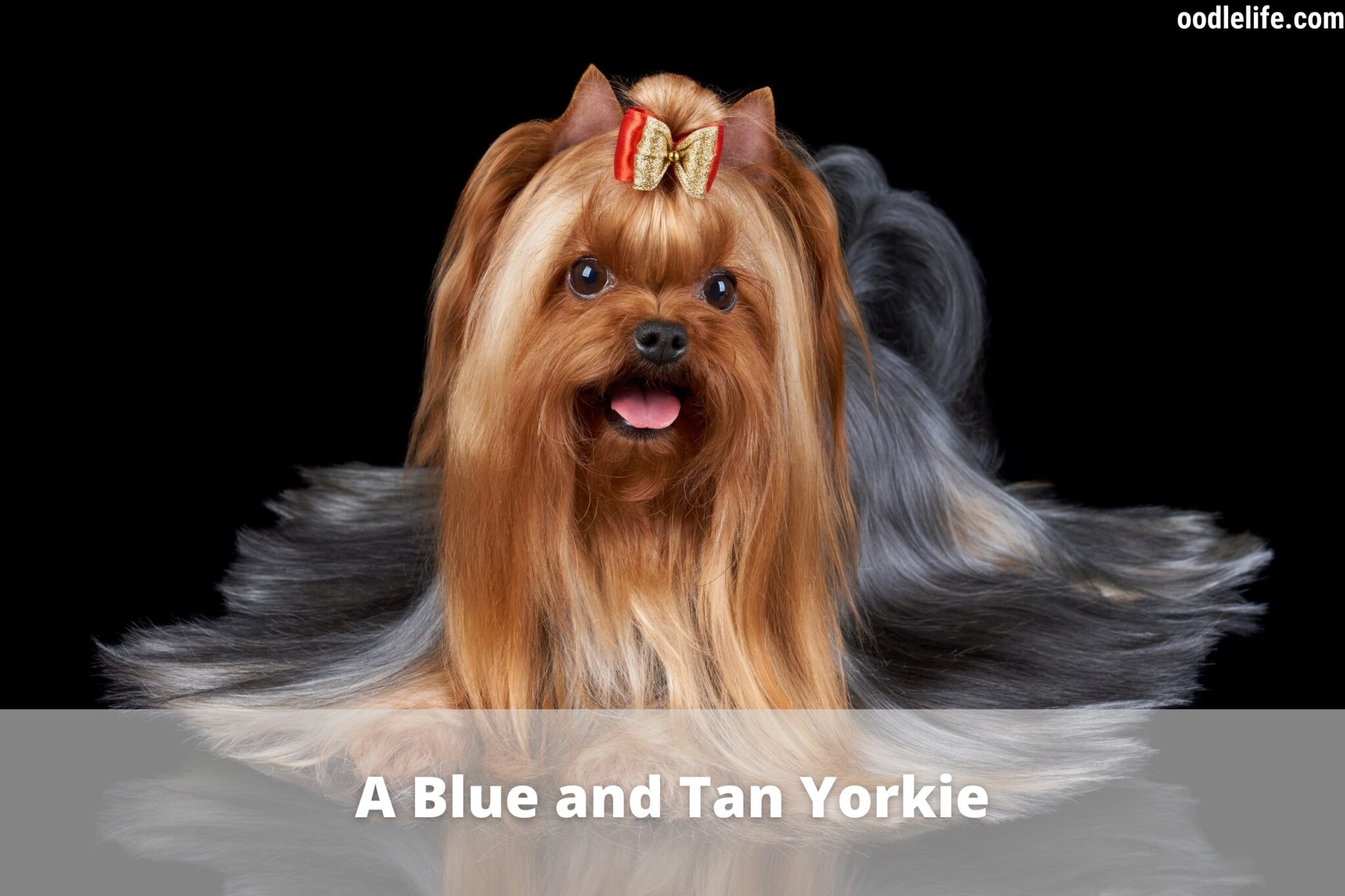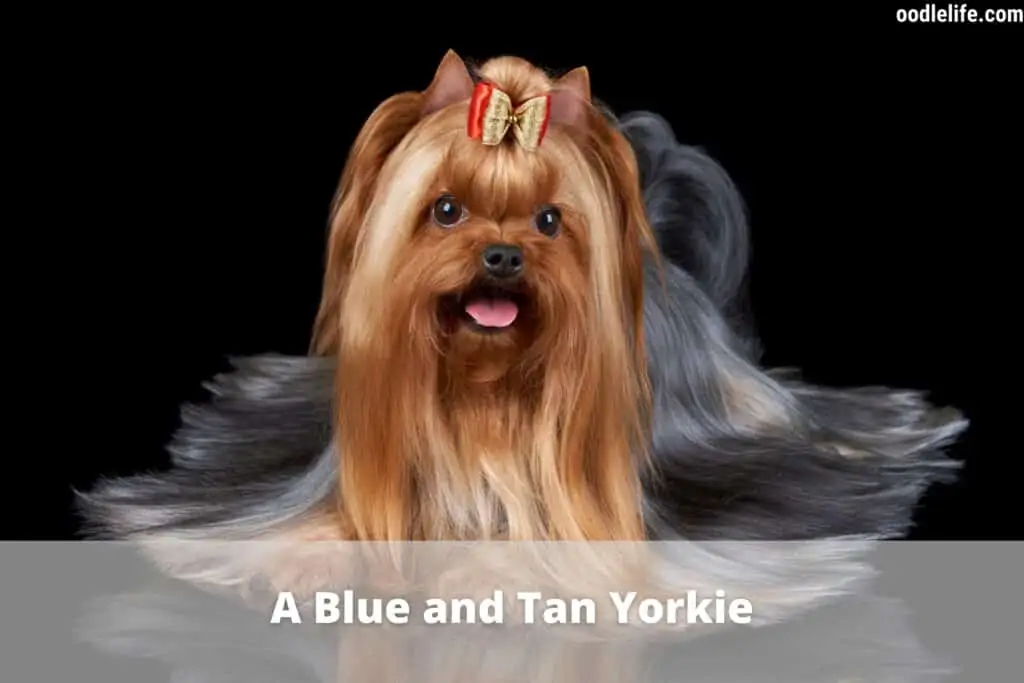 1. Scales Lovable Pups
Location: Fuquay-Varina, NC
Phone: (757) 329-1213
Email: [email protected]
Scales Lovable Pups is a reputable breeder in North Carolina that breeds a variety of pups, including Yorkies. They already have a high volume of deposits for future puppies, so you should contact them immediately to check the availability of the type of Yorkie that you want.
They ensure that all of the puppies have received the appropriate vaccinations, have been fully checked by a veterinarian for health problems, and that they are overall happy and ready to be welcomed into your family.
They also provide a guarantee up to one year after you have received a puppy, which vouches for their health. This family of breeders promises to assist you as best as they can should you need guidance and recommendations, or have any problems with your new fur baby.
You can find reviews on their website where owners have spoken to how professional this breeding company is and how they are always willing to help.
2. Divine Yorkies NC
Location: Shelby, North Carolina
Phone: (704) 692-8729
Email: [email protected]
Next, we have an American Kennel Club accredited breeder, Divine Yorkies. This agency takes pride in raising their puppies in a loving and affectionate environment until they find their forever home.
Divine Yorkies ensure that all of their puppies are healthy. Moreover, they take it a step further by providing a health guarantee which gives you the confidence that your pup will be free from any congenital disabilities for up to a year.
You can browse their website for any updates that they post about upcoming litters, and when they'll be available to adopt into your home. Reach out to them immediately with your deposit to reserve a puppy and to be added to the waiting list. Be sure to read their entire deposit contract on their official website.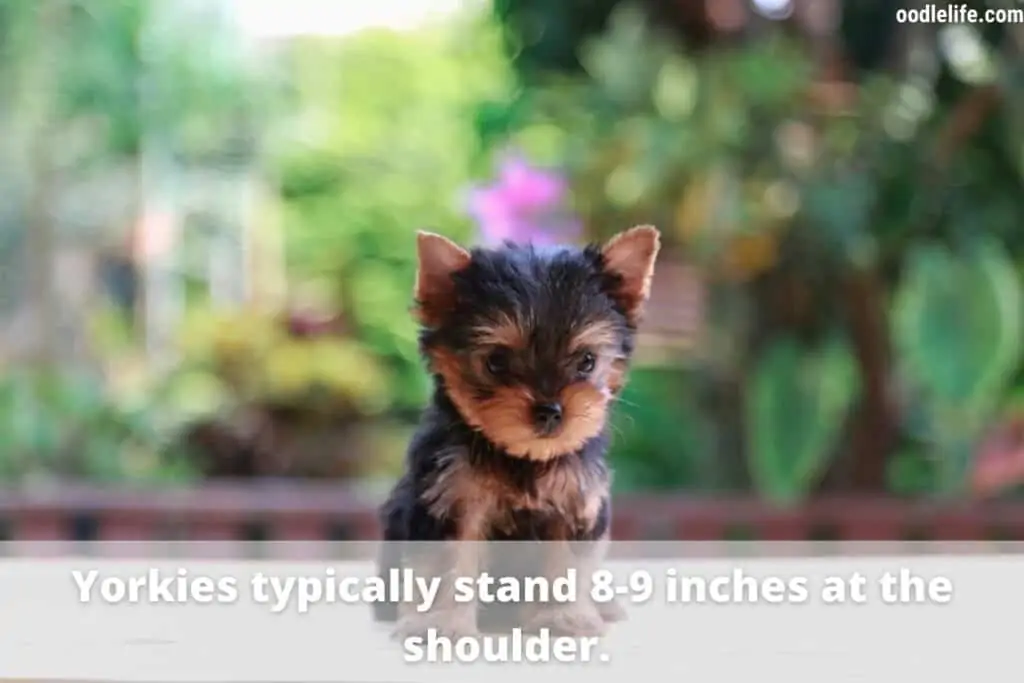 3. B&B Yorkies in North Carolina
Location: Mill Spring, North Carolina
Phone: (828) 625-8612
Email: [email protected]
At B&B Yorkies, they have Yorkies with the traditional black and tan fur, or parti-colored Yorkies, which have brown, tan, and white coats. B&B is amongst the oldest kennels in North Carolina. You can view their website and see the beautiful selection of puppies they have bred in times past that are now with families.
These in-home breeders have spent more than 30 years working with puppies and bringing joy to the lives of others with these adorable Yorkies. Your Yorkie will come with a health certificate valid for six months that guarantees that they do not have any genetic health concerns or other health problems related to major organs.
They receive complete screenings before being released to a family, and they are also up-to-date on all vaccinations. It's crucial to contact this company as soon as you are certain that you'd like a Yorkie because the breed is in high demand and there may already be a waiting list.
4. Parker's Precious Puppies
Location: Hickory, NC
Phone: (828) 397-4881
Email: [email protected]
Parker's Precious Puppies carry a variety of breeds, including Yorkies and Yorkipoos. They've been in business for over 25 years, and this is a family-owned business. Every puppy receives individual care and love, and they get exercise and medical treatment regularly as well.
When they leave the facility, the puppies will be sociable with both people and other dogs. Each of these puppies also comes with a health certificate that testifies that they are healthy and do not have any problems. They have all been vaccinated and groomed, and have started crate training at about three weeks old.
If you want to purchase their puppy pack, it comes with food, vitamins, a puppy playpen, a crate, toys, and more. Parker's is willing to ship the puppy to you, safely, for an additional fee. They can also answer any questions you have about your future furry friend. To reserve a puppy with your deposit.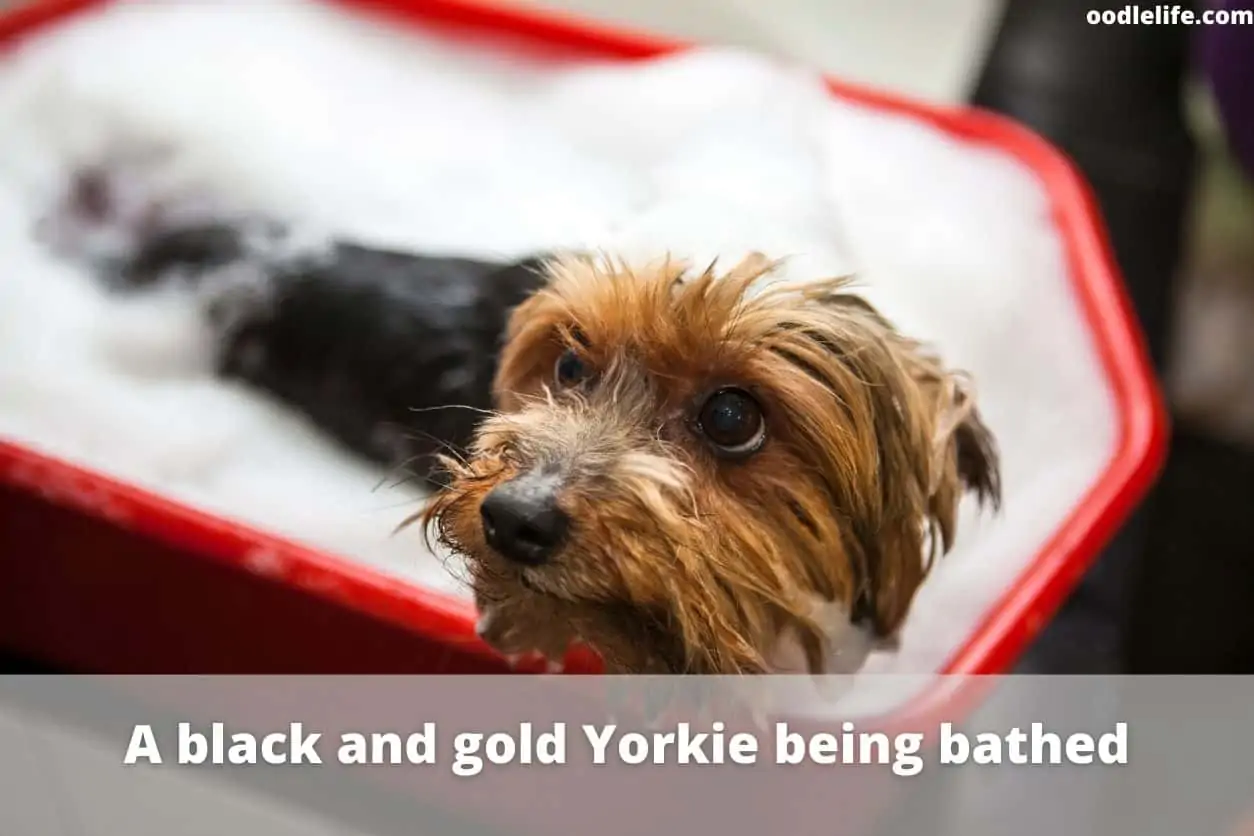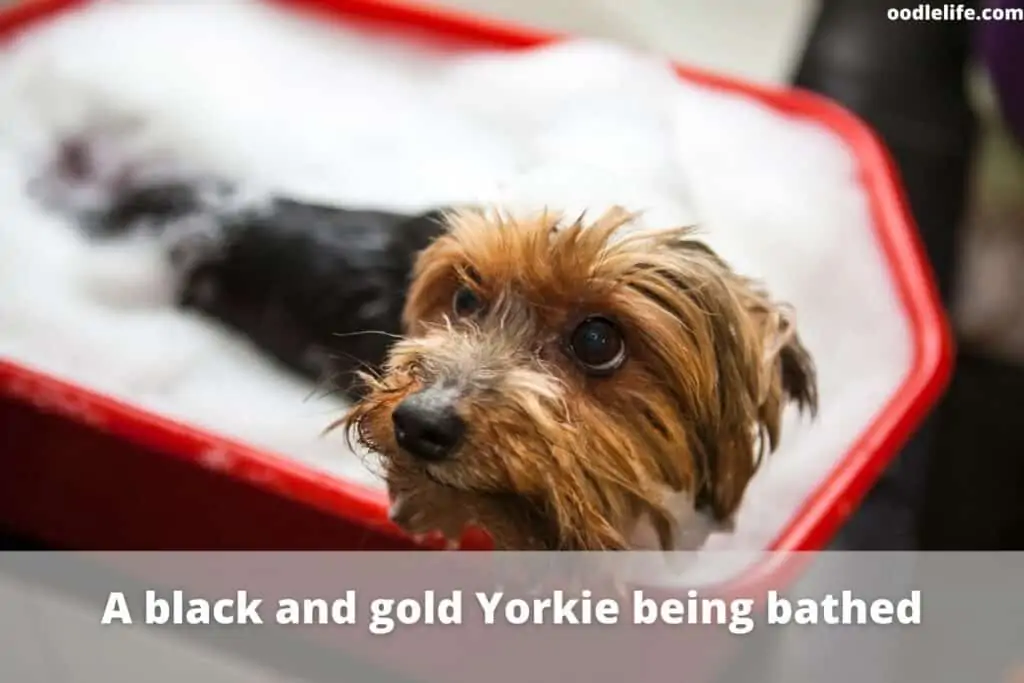 5. Tiffany's Colorful Yorkies
Location: Old Fort, North Carolina
Phone: (828) 447-5091
Email: [email protected]
Tiffany's Colorful Yorkies is a trustworthy home breeding service where the Yorkies are cared for and treated like family. Availability is on a first-come, first-serve basis. Therefore, to get your Yorkie as quickly as you can, you should offer to make an early deposit.
The Yorkies will also have a health guarantee certificate that verifies that your pup should not have any problems with their kidney, heart, eyes, hips, and liver. If you have any health problems in this period, being a notarized letter from a licensed veterinarian to verify the problem and to find a solution.
You can begin the journey to bringing a Yorkie home by completing a simple questionnaire that allows the owners to learn more about you and the type of qualities you're searching for in a puppy. Once your application gets reviewed, you'll sign a purchase agreement that details the next steps and what your puppy purchase entails.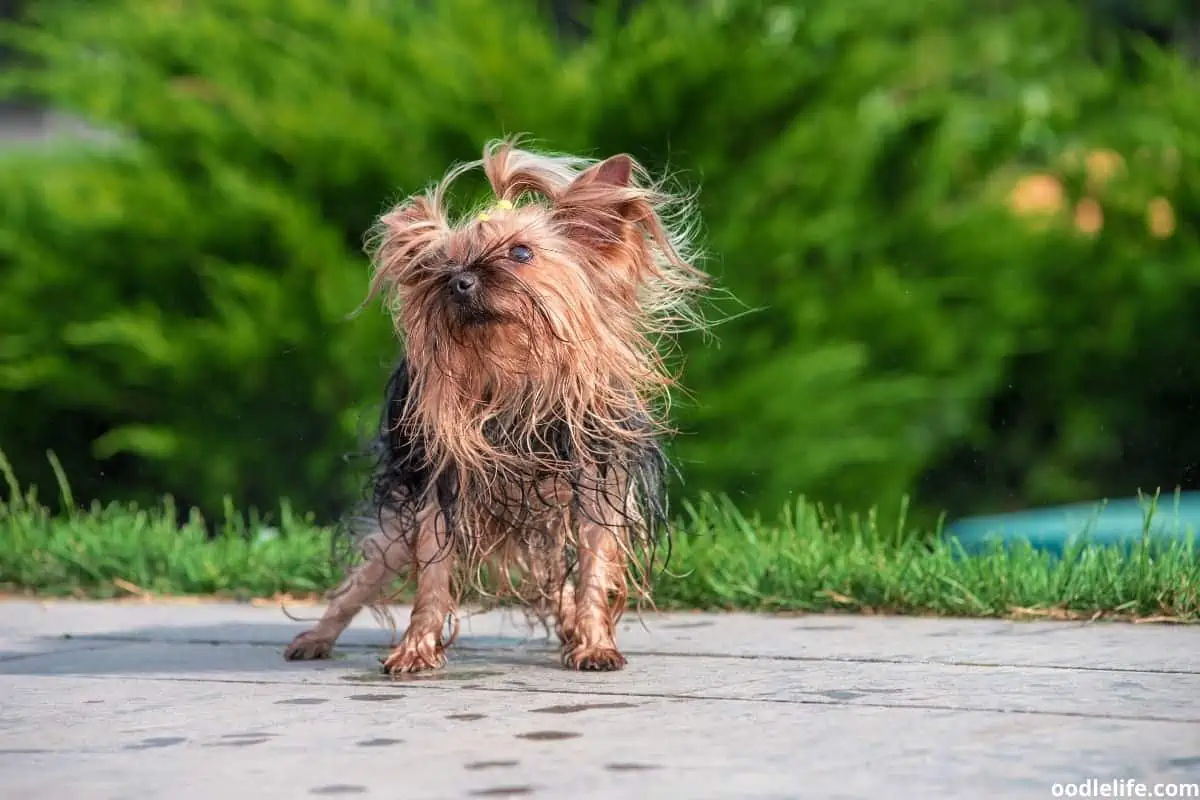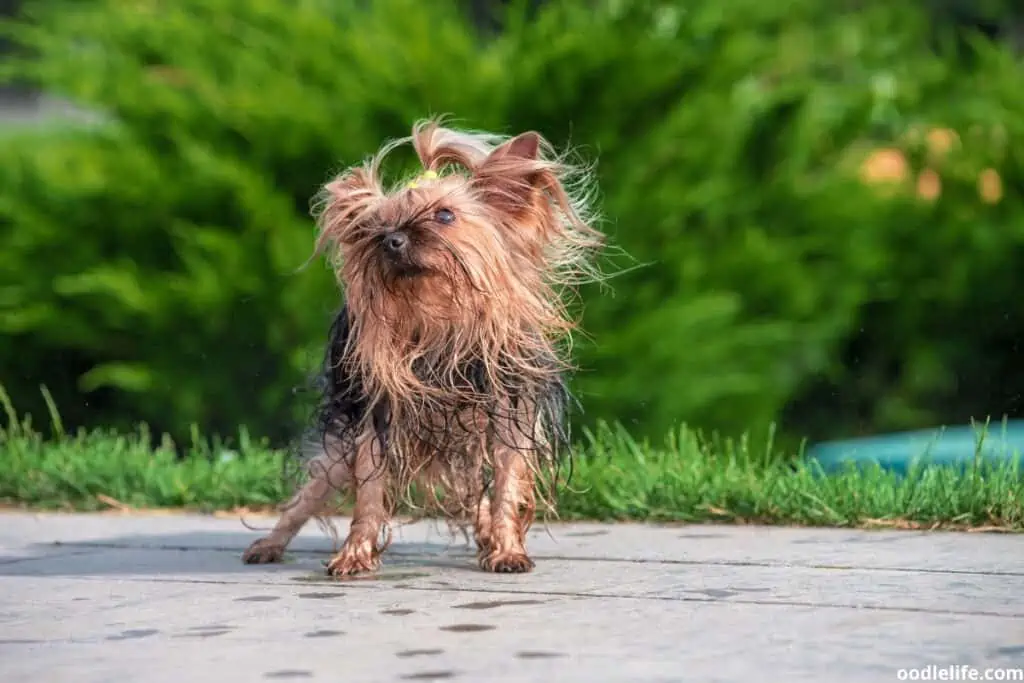 Conclusion
All of the breeders we have listed have photos available for you to see the puppies beforehand, clear contact information, and provide full medical care for the puppies until they reach your home.
Contact these Yorkie breeders in North Carolina and get some more information to decide which breeder will be the best place to find your pup.