5 Best Clippers for Labradoodles [DIY Grooming]
We groom and clipper our Mini Labradoodle Max at home. We started with hygiene clips in between grooming then quickly realized how fun and quality DIY dog grooming can be.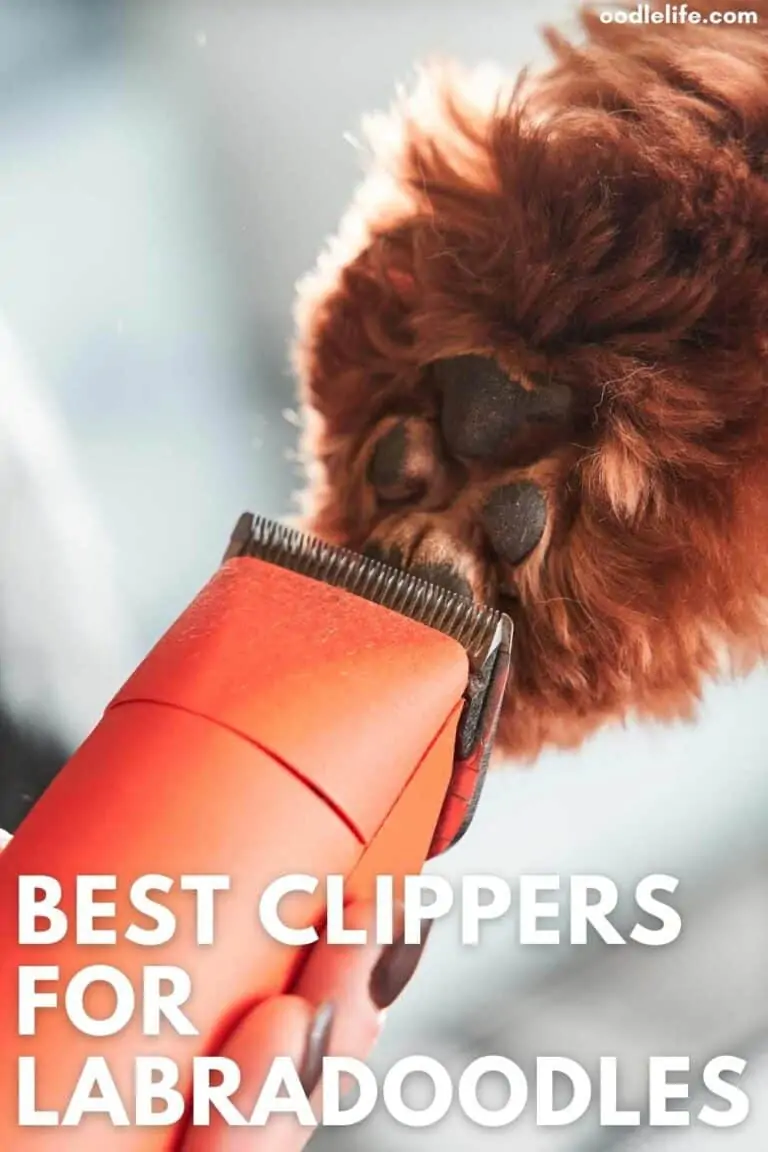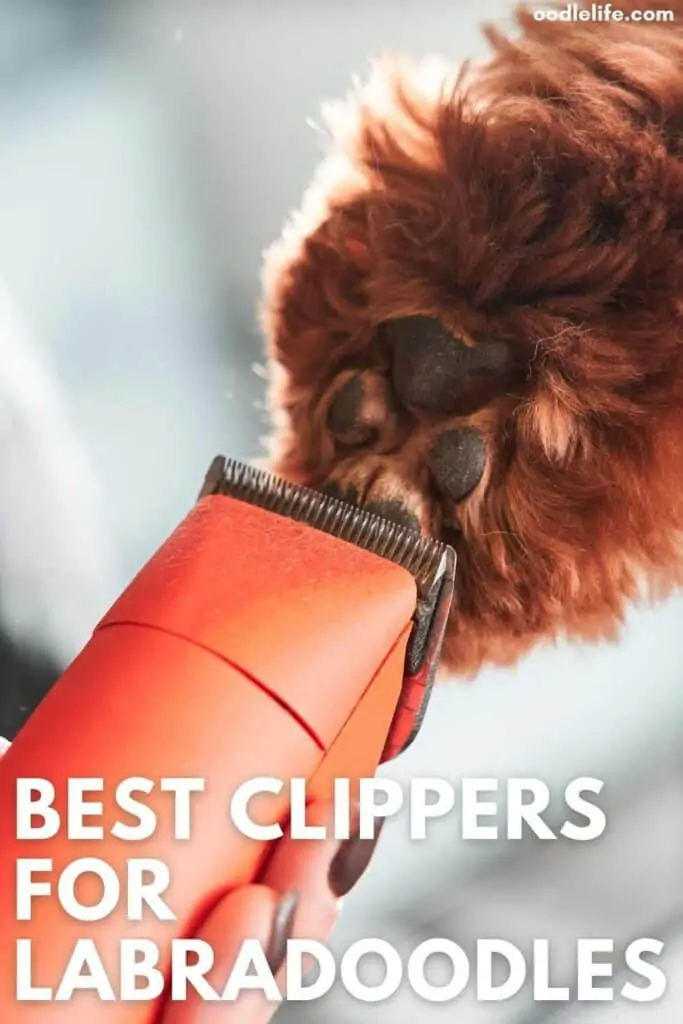 Choosing the right equipment is an essential part of giving a Labradoodle a haircut – and the dog clipper type is the most important choice. Choose the best clipper blade for Labradoodle coats to make your own life easier.
Labradoodles are known for their minimal shedding, and low maintenance. However, they are one of the main dog breeds with very thick, and strong fur, and so many people run into issues when trying to perform a Labradoodle haircut at home.
One of the most essential parts of the Labradoodle grooming process is clipping your doggo's fur. Labradoodles are a breed with a very unique style of fur, so it is paramount that you look for a pair of clippers that are both durable, and versatile.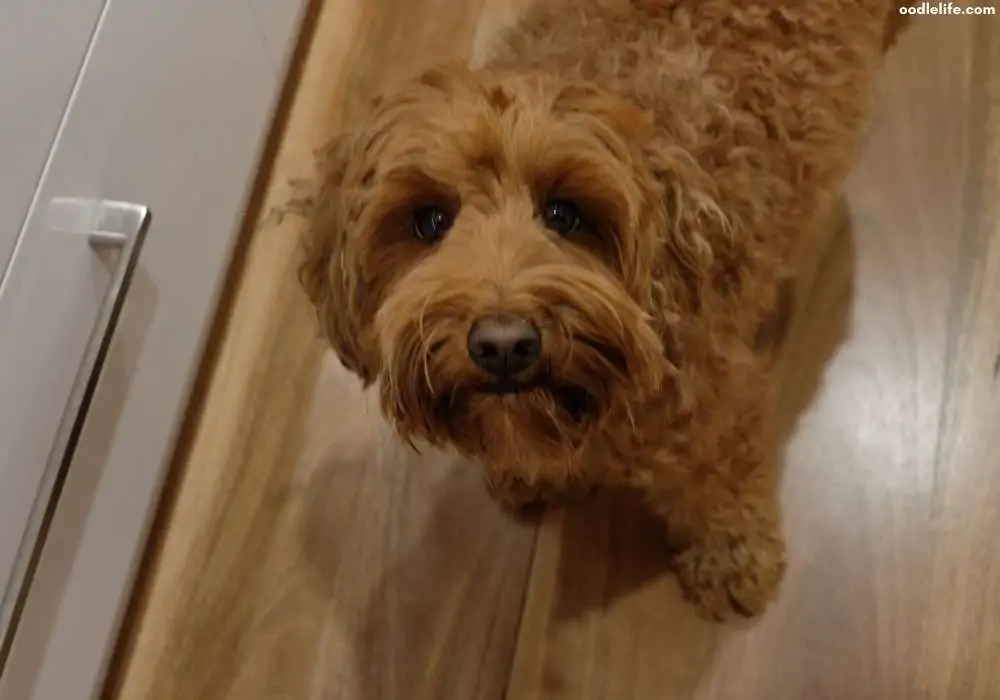 You want to make sure that the clippers are safe, and effective enough to make it easier on both you, and your furry friend.
Going through the lengthy process of trying to not only understand the differences between the clippers, but figure out which one is best for you can most certainly be daunting. Which is why we came up with our own list of the best clippers for labradoodles, and detailed the primary differences below.
In a rush? Here are the best clippers for Labradoodles.
OneisAll Clippers
Remarkable Value
oneisall Dog Shaver Clippers Low Noise Rechargeable Cordless
Built-in Batttery. Rechargeable dog trimmer with built-in battery is good for exceptional flexibility. It can also be used when charging so you don't have to worry that it will stop working and have half groomed dog.
Safe and Sharp Blade. Upgrade stainless steel fixed blade and ceramic moving blade can provide excellent cutting performance. The blade sharp enough for a long time using. Detachable blades, easy to change and clean.
Low vibration and ultra quiet design.The noise when working is only about 50 db, to help the pet feel at ease, not afraid cut hair any more.
Please Note: if your pets get long and thick hair, you need to use scissors cut shorter at first, otherwise the clippers may jam up and don't work properly.
With that said - I have used this many times on Max the Labradoodle without having to trim first. A workhorse at remarkable value!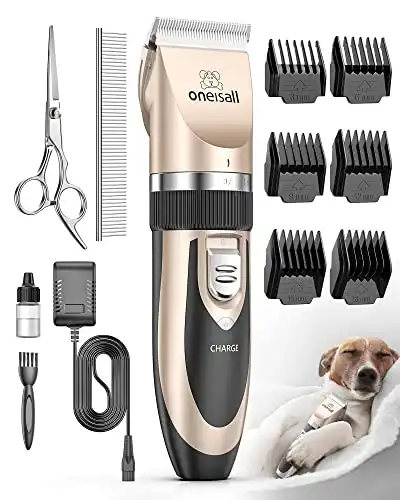 We earn a commission if you make a purchase, at no additional cost to you.
Topping out as our #1 choice in terms of best clippers for grooming Labradoodles is the Oneisall Dog Shaver Clippers. This is easily our top choice because it is the ultimate combination of quality, and cost-efficiency.
It's one of the less expensive options, and yet it comes with a lot of the same (or better) features such as the built-in Li-ion Battery (quality cordless clippers have these), and the safe and durable stainless-steel blade.
It also features one of the more low vibrational, and quieter designs on the market, and it comes with a plethora of adjustable clipping combs.
Wahl Professional Grade Clippers
Wahl Professional Animal Bravura Pet, Dog, Cat, and Horse Corded/Cordless Clipper Kit, Purple (#41870-0423)
Combines the power and durability of lithium ion battery innovation with Wahl's adjustable 5-in-1 blade to give groomers, animal professionals, and pet owners everything needed in a lightweight...
Ideal for the feet, face, and all finish work on all dog breeds, light body clipping on small- and medium-sized dogs, and cat grooming; The 5-in-1 blade adjusts between sizes #9, 10, 15, 30, and 40,...
The rechargeable battery has a 90-minute cordless run time of cool running, low vibration, and quiet operation; the clipper will operate at full power until the battery is completely depleted;...
The Bravura can also be used for trimming horse's bridle path, ears, muzzle, and fetlocks as well as trimming show cuts for goats, pigs, and cattle
Includes one Bravura clipper, 5-in-1 fine blade set, 6 plastic attachment guide combs, cleaning brush, blade oil, instruction book, charge stand and charger, soft storage case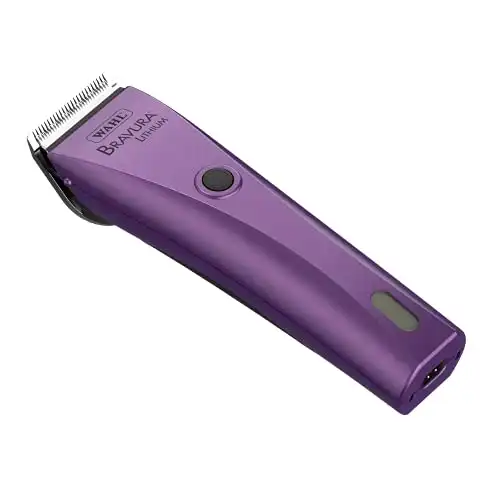 We earn a commission if you make a purchase, at no additional cost to you.
The clipper which presents the second greatest value is the Wahl Professional Animal Clipper. This is another tremendous option, and may even present more in terms of features than our top choice.
With that being said, this is one of the more expensive options available as it provides a 5 in 1 blade with a variety of cutting lengths to choose from. It's a product often used by professional groomers, as it not only provides the most customizability, but also a 90-minute cordless battery life.
The unique thing about this clipper (and likely why it is so pricy) is that it offers the most variety, as it is able to cut the hair of anything as small as a kitten, to as big as a horse. 
Budget Friendly AIBORS Clippers
AIBORS Dog Clippers for Grooming for Thick Coats Heavy Duty Low Noise Rechargeable Cordless Pet Hair Grooming Clippers, Professional Dog Grooming Kit Dog Trimmer Shaver for Small Large Dogs Cats Pets
【Self-Sharpening Precision & Safe Blade】AIBORS dog clippers construct with high-carbon blades remain sharp for smooth grooming that creates a snag-free cutting and pleasant experience for your...
【 3 Hour Run Time】Dog clippers for grooming built-in 2000mAh High Capacity Li-ion Battery, charging for 3-4h hours and can sustain use of 3 hours. Cordless design, allowing you to freely move in...
【Low Noise & Low Vibration】Dog grooming clipeprs for thick coats with Heavy-duty gear for proper powerful cut, with stable and steady control. This dog hair clipper provides substantial power and...
【Easy to Use】Pet clippers with 4 adjustable(3mm/6mm/9mm/12mm) guide combs are applicable for clipping the hair of different lengths; Go with the 4 precisely(0.5mm/1.3mm/2.0mm/2.5mm) trimmer blade....
【One Year Warranty】1 Year after sale for pet trimmer! Just contact us if you are not satisfied. Dog grooming kit includes all tools your pets need. Including pet electric clipper, guide combs,...
We earn a commission if you make a purchase, at no additional cost to you.
The AIBORS Dog Clippers claim our 3rd spot on this list as carrying the best value for dog's with a thicker coat. It will do the heavy work to cut through a thick Labradoodle's coat without needing thinning scissors or extra items in the clipper kit.
This heavy-duty design is built with a 12v High Power Motor, and carbon steel blades made to cut through any hair blockage that may get in the way, without burning out.
Though it is not a cordless option like the majority of the other choices available, it is durable, precise, and cost-efficient. Not to mention it is an all-in-one grooming kit, so it will come with a few other grooming tools, aside from just the clippers.
Thinking of grooming other peoples dogs as a side hustle?
Wahl Professional Animal Thick Coat Pet Clipper & Dog Clipper, One Size, Pink (#9787-300)
The Wahl Professional Animal thick coat pet and Dog clipper is a 2-speed professional clipper designed to glide through thick dog and pet coats with ease
Great for all-over grooming and heavy-duty use, including mats and complete shave downs for dogs, cats, and other animals with thick coats
Perfect for clipping Australian Shepherd, Golden Retriever, Golden doodle, great Pyrenees, Labradoodle, Poodle, Pekingese, Pomeranian, and other thick pet fur
Whisper quiet operation and low vibration allows for a stress-free, easy grooming experience for you and your dog
Includes Wahl's #7F ultimate competition Series blade for optimal clipping performance and fast, smooth, and safe clipping #7F blade provides a 5/32-inch (38 mm) cut length

We earn a commission if you make a purchase, at no additional cost to you.
Rounding out our list as the 4th best dog clippers on the market are the Wahl Professional Animal Clipper. This is another fantastic option for any DIY dog groomer; however it is one of the more expensive options on the market.
It does come with a whisper-quiet operation system, and low-vibrational feel, as well as multiple stainless-steel attachments much like the rest.
However, while the features are fairly similar to others, this is another clipper which is not cordless, and carries a greater cost than other alternatives. You can trust the Wahl brand though to handle the Labradoodle coat with ease (whether adult coat or puppy coat).
STEP-BY-STEP GUIDE FOR HOW TO CLIP A LABRADOODLE
While being aware of the best options on the market, and taking the time to understand the differences can definitely be beneficial. It may still leave you wondering how exactly you should go about clipping your dog using the aforementioned tools.
To make the whole process easier for you, we have come up with a short step-by-step guide on how to clip your Labradoodle.
Step 1. START AT THE BASE – After taking the time to brush out any remaining knots on your dog, take the clippers and start at the base of the skull, and work your way down through the body.
Step 2. GROIN – Next, look to clip underneath the belly roughly a third of the way up to the groin area. Also, clip the hair between the dog's legs, as well as around the backside of the dog, but be careful not to clip too short, or too far up the tail to expose the area.
Step 3. PAWS/PADS/FEET – After taking care of the groin, take the grooming comb and comb out all of the hair in a downwards fashion, flush with the ground around the paws. Next, turn the dog's feet over and use the clippers to clean them up, trying not to remove too much of the dog's hair at the same time.
After cleaning up the paws, clean the leg hair up, and clip around the remaining hair, making it nice, clean, and consistent, while also comfortable for the dog.
Step 4. EYES – When it comes to clipping around the eyes, you should ideally use a thinning shear to avoid any unwanted damages, or injuries to the eyes. Use the scissors to only cut around the corner of the dog's eye, making it comfortable, and well-blended. The key here is to remove any unnecessary hair which may be either obstructing the dogs vision, or making them uncomfortable.
Step 5. EARS – When you get to your doodle's ears, start with the back portion, and comb all the hair straight down. Then use straight scissors to cut the remaining hair around the back of the ear, up to the tip of the ear.
Moving towards the front of the ears, comb the hair straight down, and cut around the front of the ear, trying not to cut off too much or too little, adjust accordingly to your dog's comfort level.
Step 6. TOP OF THE HEAD – Once the ears are taken care of, move on to the top of the head and focus on the top down to the base (where we started). When it comes to the top of the head, the majority of it will depend on your own, and the dog's preference.
Depending on the length you want the bangs to be, use a thinning shear to remove as much hair as you deem necessary. Once again, just be careful not to remove too much, or not enough as either could affect the dog's vision, and comfortability.
Step 7. MUZZLE – The final step in the clipping process is to trim around the muzzle. Like the top of the head, most of this will revolve around personal preference between you and your dog. When you do decide on a length/style, use the thinning shears once again to remove any longer or irregular hair, and clean up any areas left over afterwards.
Step 8. CLEAN UP – Now all that's left is to remove any uneven or stray hairs from your dog that may have been left over after using the clippers.
Typically, you can just use shears to do so, and following this brush out any remaining hair, and sweep up the mess! (Plus consider a nail grinder or nail clippers for nail trimming while you are on a roll).
Congratulations! You have successfully clipped your Labradoodle's coat!
DIY GROOMING AND SAVING MONEY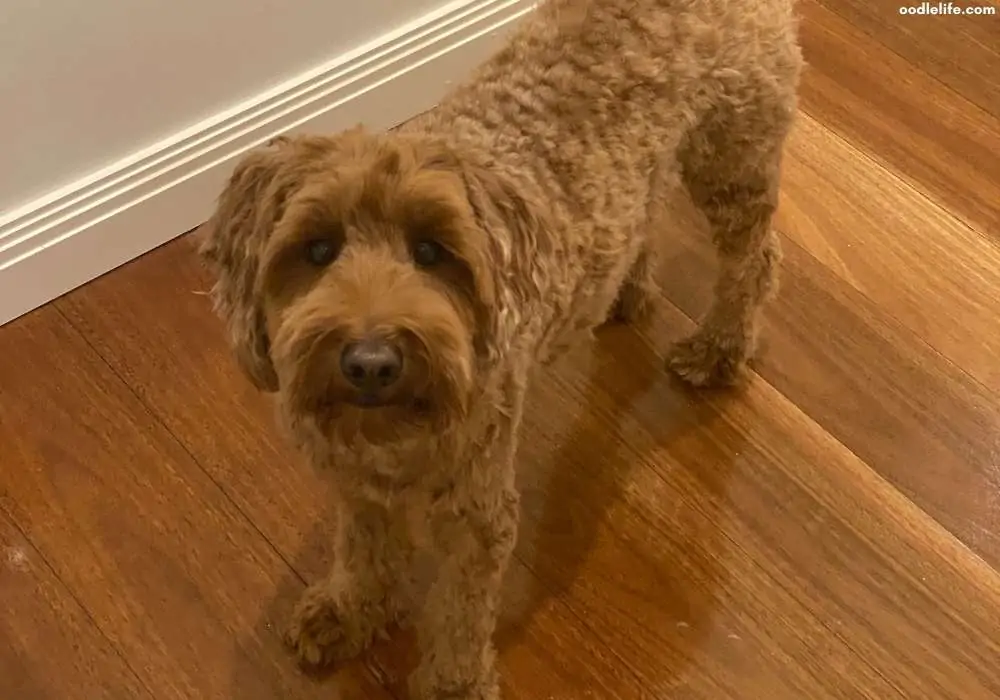 When it comes to DIY grooming, it can present a wondrous option to save some money, but at the same time it requires far more time, and effort from the owner.
This is why many people generally just opt to pay for a professional to handle these sorts of situations. While this is certainly convenient, it can be very expensive depending on how often you go, and most of the time it's more than people are willing to pay for simple grooming needs.
This leads many people to attempt to take care of the grooming portion themselves at home, as some people report spending anywhere from $200-400 a month on professional adult coat grooming.
What many people don't realize is how much money they are able to save from opting to do all of this at home. It is widely viewed that professionals are necessary to keep your Labradoodle puppy happy and healthy, though this is not really true.
For peace of mind, taking your pup to a professional groomer is optimal, however the majority of what they can do, you can do as well.
For more serious matters like dental, or health problems (or if you are in a time crunch), then professional groomers are the ideal option. But when it comes to simple things like clipping, brushing, trimming, and bathing, these are all things that YOU can do at home, and they are going to save you boat-load of money in the long run.
Even if you choose to go for the top-of-the-line grooming tools, you would still be saving money when compared to how much you'd spend at a professional groomer.
SIMPLE TRICKS TO GROOMING WITH CLIPPERS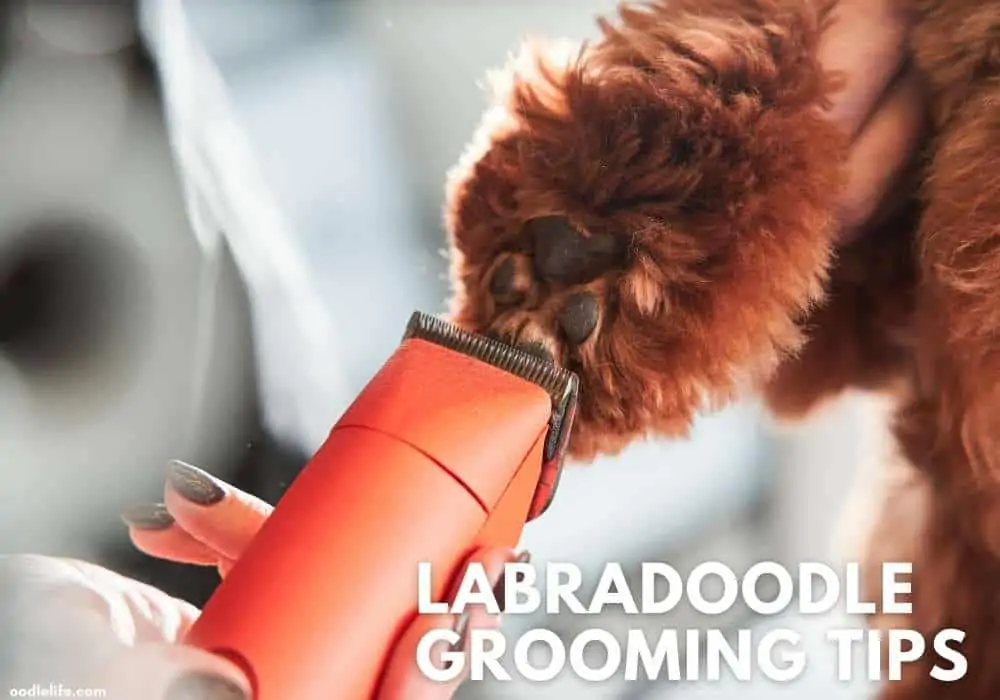 When it comes down to the actual process of grooming with clippers, many dogs can have hesitancies, and are generally scared of the idea. This is why it is important to take the proper precautions, and be aware of the little things you can do to make the process easier on everyone.
One of the most important tricks is knowing when to use the right tools, and know the specific breed's characteristics. Take time to study the breed, and understand how these dogs typically look, and then clip your dog in the same fashion.
When it comes to buying the right clippers, you want to make sure that you get both small, and standard sized clippers. As the small clippers will be used for the dog's face, and the standard clippers will be used for the majority of their body.
Another useful tip is to try and make the process enjoyable for your dog, and (ideally) teach them to sit for the entire grooming process.
Let them become familiar with the sight, smell, and sound of their environment, as the sound of the clippers alone could startle them enough for them to lose interest. And of course, just as you would train them in any other way, make sure to have an adequate amount of treats on hand.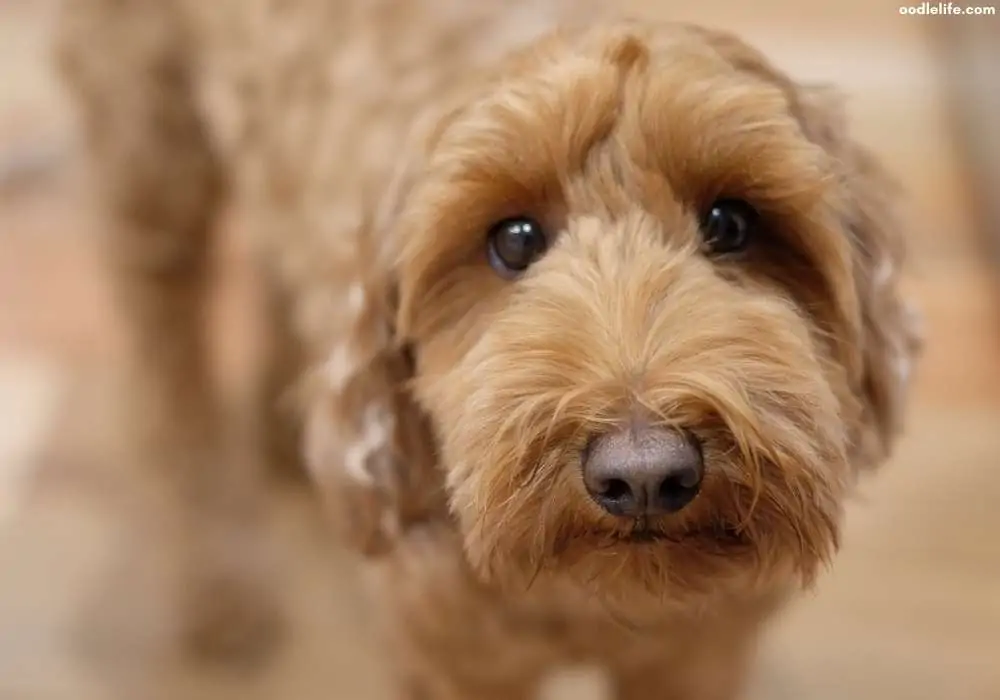 It is also advised that you clip a dog that has been washed beforehand, so take the time to do so before you start clipping. If a dog has dirty fur, the dirt could clog the clippers, making the entire job more difficult for you, and potentially more painful for the pup too.
Another trick is to go WITH the grain when you are clipping, as going against the grain can actually cut the dog's skin, and is a less efficient way of going about the process.
Finally, give your dog tons of breaks in between, and make sure you have more than enough treats to keep them satisfied. Simply put, dogs do not like to be groomed for very long (if at all), and so the idea should be to make the whole process more fun, and enjoyable for the dog.
If you reward your furry friend throughout the entire process, they will not only become more comfortable with the situation, but may even look forward to your next grooming session.
So long as you follow these simple steps, and approach the situation with the utmost caution, and care for the animal. You should have absolutely no problems moving forward when it comes to grooming your furry friend!