Barkbox Review (Worth it?)
As pet parents, we all want to shower our pets with new toys and treats every other day. But unfortunately, life gets in the way, and before you know it, you find your dog dragging around a tattered old toy you got him as a pup!
That's why you need a pet subscription service like Barkbox!
Free Dog Bed Offer!
BarkBox - The Monthly Dog Toy and Treat Box
BarkBox is a dog subscription box service that sends a box full of toys, treats, training information, and accessories to your home every month. The boxes get packed with your dog's age in mind, so you can rest assured all toys and treats are age-appropriate.
Pros:
Age appropriate

Cancel anytime

6 MILLION Dogs have loved Barkbox!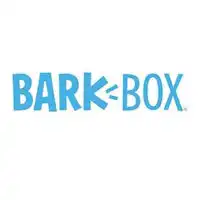 We earn a commission if you make a purchase, at no additional cost to you.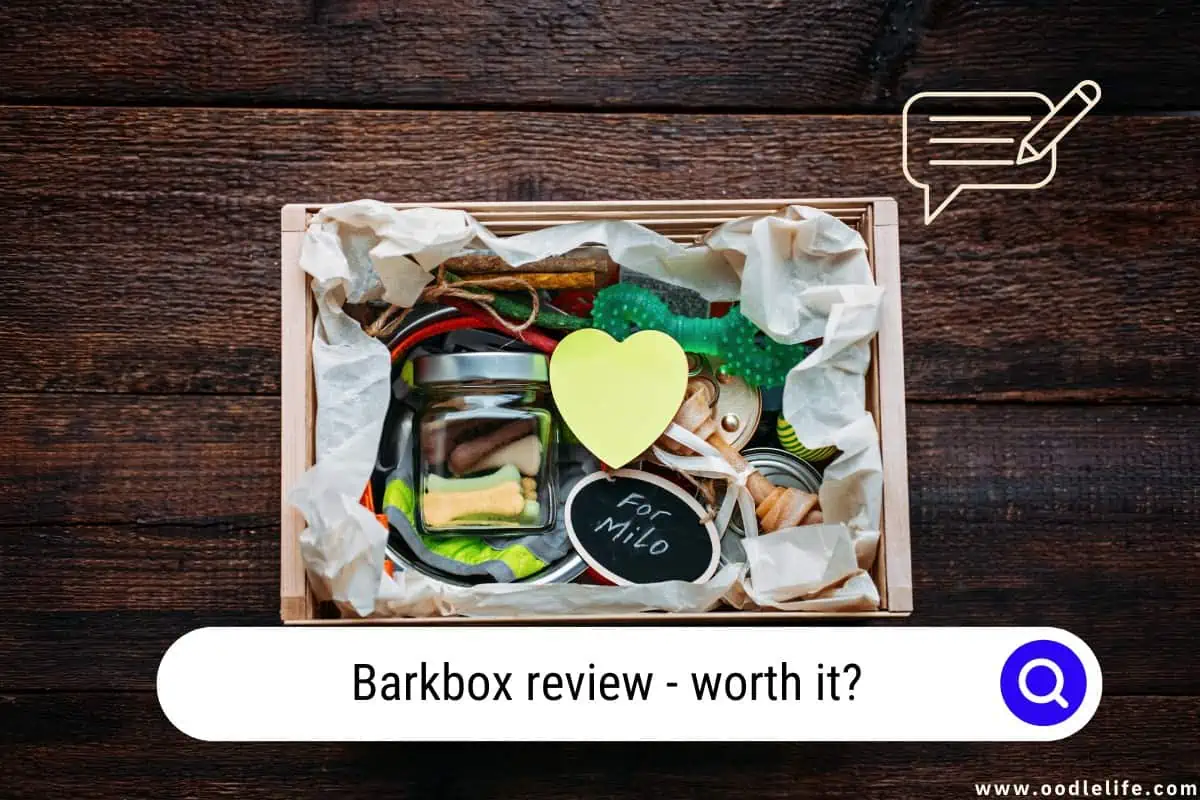 Barkbox is the subscription service every dog owner is barking about — a convenient, affordable, and fun way to give your furry friend a monthly treat with the best new goodies!
But before you fetch your wallet, you need to know whether it is truly worth your money. In this article, we'll dig our paws into everything you need to know about Barkbox to help you determine whether this popular subscription service is a barking good deal or a doggone disappointment.
What's in a Barkbox?
Let's start with the basics. Barkbox is a tail-wagging subscription service that delivers you a box of dog toys, treats, and chews every month — the paw-fect way to keep your pooch entertained and thrilled!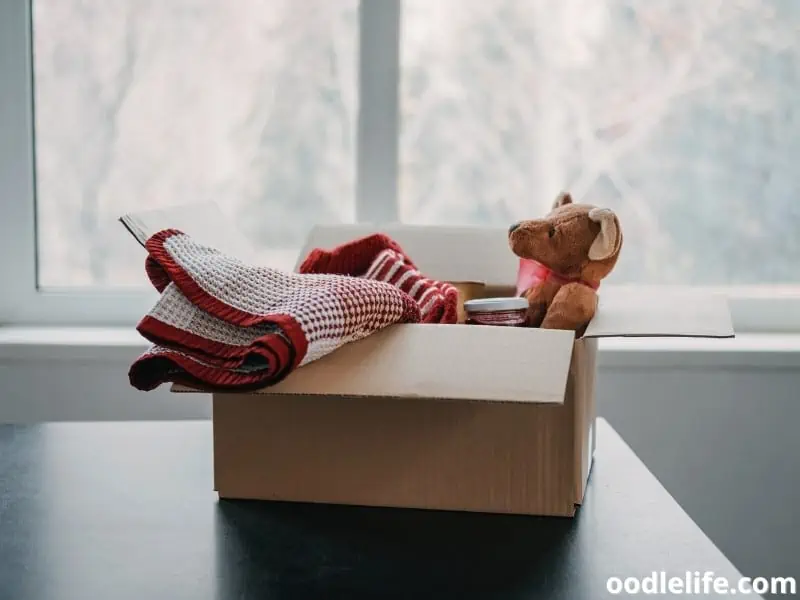 But how did Barkbox come to be? It all started in 2012 with Matt Meeker, Henrik Werdelin, and Carly Strife, three dog-obsessed enthusiasts looking to create something special for their furry friends. And, as they say, the rest is canine history!
Now that you know what Barkbox is, let's take a look at the goodies they send you.
Monthly Theme
When it comes to Barkbox, the theme is everything. Each month, you and your furry friend can experience a new and exciting theme that will have tails wagging all around. From "Chewrassic Bark" to "Sniffs From The Abyss," every Barkbox is thoughtfully curated to bring your doggo the joy they deserve!
Types of Products Included
Because Barkbox takes pride in the quality of its products and guarantees that your dog will love them, they include toys, treats, and chews that are selected based on that month's theme.
Each Barkbox includes:
2 premium toys
2 bags of healthy treats
a chew
Barkbox also allows you to tailor your subscription packages according to your dog's needs. So, each dog gets toys tailored to their unique way of playing, treats that suit their taste, and chews that will keep them entertained for hours. Whether your pup is a tugger, a chewer, or a fetcher, Barkbox has got you covered!
Product Quality
You want your pooch to have only the best, and that's what Barkbox delivers. The toys are durable and designed to last, the treats are all-natural and healthy, and the chews are just plain delicious.
Brands and Sources
Barkbox collaborates with a range of renowned and emerging brands to offer you and your furry friend top-quality products. The company has a diverse network of partners that includes popular toy brands, trusted chew brands, and exceptional treat brands. With Barkbox, your pup is guaranteed to receive the cream of the crop.
Barkbox: Is It the Best Bang for Your Buck?
Barkbox isn't the cheapest dog subscription box on the market. But is it worth it? You bet your dog's tail it is!
If you were to purchase all the toys, treats, and chews that come in a Barkbox individually, you would end up spending way more than what you pay for a monthly subscription. Plus, with the variety of products you get in this box, your pup won't get bored easily, saving you money in the long run by not having to constantly buy new toys and treats.

Not only that, but Barkbox also offers discounts for longer subscription plans. So, if you're willing to commit to a six or twelve-month plan, you'll end up saving even more money in the long run. Talk about smart investing!
1. The Monthly Plan ($35/month)
This is the perfect subscription option for those who want to dip their toes into the Barkbox world without a long-term commitment. You'll receive a box of goodies every month that will keep your pup's tail wagging.
2. The 6-Month Plan ($26/month)
Ready to commit to your furry friend's happiness for the next six months? This plan offers a discounted rate and the same paw-some treats and toys as the monthly plan.
3. The 12-Month Plan ($22/month)
This option allows the most committed dog owners to enjoy the benefits of Barkbox for a full year at the best value.
Availability of Barkbox in Different Locations
Good news, dog lovers! Barkbox is available in all 50 states in the US as well as Canada. So, you can enjoy the benefits of this subscription service regardless of where you and your pup are located.
But keep in mind that shipping times and costs may vary depending on your location, so make sure to check out the details before signing up.
Customer Satisfaction and Loyalty
Barkbox prides itself on excellent customer service and satisfaction.
Barkbox has a team of dedicated "Happy Team' members who are always ready and willing to help with any questions, concerns, or issues you may have with your subscription. Plus, with a rating of 4.8 stars out of 5 on Trustpilot, it's safe to say that Barkbox has a loyal customer base that is satisfied with the experience.
And let's not forget about the personalization aspect of Barkbox. With their playstyle-specific toys and treats tailored to your dog's size and preferences, Barkbox strives to offer you and your pup the best possible experience.
Possible Drawbacks or Limitations
As with any subscription service, there are possible drawbacks or limitations to consider. For example, if your dog has certain dietary restrictions or allergies, some of the treats may not be suitable for them. However, Barkbox does offer the option to customize your box and exclude certain types of treats if needed.
Another potential limitation is that Barkbox products may not be as durable as some other dog toys on the market. But, if your pup is a heavy chewer, you can always opt for the Super Chewer subscription, which offers tougher toys and treats!
How Does Barkbox Work?
Signing up for a Barkbox subscription is quick and easy, ensuring that you'll be able to get back to cuddling with your pup in no time.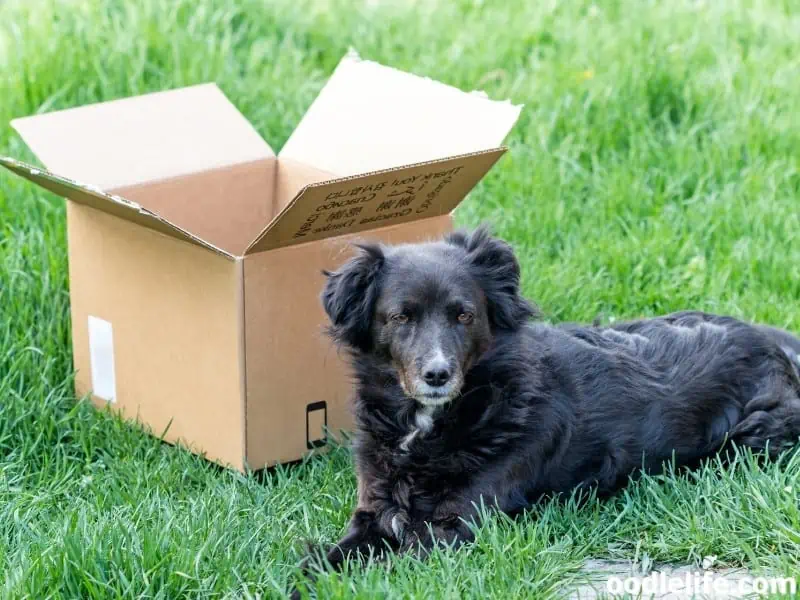 First, you'll need to choose the subscription plan that best fits your needs. Whether you want a new box every month or every other month, or just a one-time purchase to test it out, Barkbox has got you covered. And don't forget to select the size of your pooch to ensure that all the goodies inside are the perfect fit for your furry friend.
Once you've made your selections, simply fill in your shipping and billing information, and voila! Your Barkbox subscription will be on its way to your doorstep.
Shipping and Delivery Timelines
Once you've placed your order, the countdown begins! Shipping times can vary depending on where you live, but generally, your first box should arrive within 2-8 business days. If you're outside of the continental US, be prepared to add a few extra days to that estimate.
As for subsequent boxes, they'll arrive around the same time each month.
Packaging and Presentation
Be prepared to be impressed! Your Barkbox arrives in paw-some packaging, with each box featuring a different theme, such as "Dogsgiving," "Lick or Treat," or "Chewrassic Bark." You might also receive a card with information about the products in your box and fun tips for bonding with your pup.
The contents are also equally drool-worthy! Each box is customized to your pup's size and preferences and includes two toys, two treats, and a chew — all designed to keep your dog happy, healthy, and entertained.
Customer Service and Support
At Barkbox, customer satisfaction is their top priority. If you have any questions or concerns or just want to brag about how cute your dog is, their customer support team is ready and waiting to help you out. You can reach them via phone, email, or live chat, and they'll do everything they can to assist you.
They also have a comprehensive FAQ section on their website that addresses common questions and concerns.
Complaints
Despite Barkbox's excellent subscription service, it has received some criticism. Several customers have complained about delayed delivery, while others felt the subscription fell short of their expectations. Some also found that their dogs did not enjoy particular toys or goodies.
While these complaints are certainly valid, it's important to keep in mind that Barkbox is constantly working to improve its service and offerings. And even if your pooch isn't happy with every item in their monthly box, there's bound to be something that makes their tails wag.
So, while there may be a few hiccups here and there, Barkbox is still a top-notch subscription service for dog owners who want to spoil their furry friends with the best toys and treats around.
Who Should Subscribe to Barkbox?
Barkbox is the go-to subscription service for all dog owners who want to pamper their pups with premium-grade toys, treats, and chews. If you're a busy pet parent who doesn't have the time to shop around for new dog products but still wants to spoil your furry friend with new and exciting items every month, this is the ideal subscription service for you. It's also a great option for dog enthusiasts who love discovering the latest and greatest in the world of canine goods.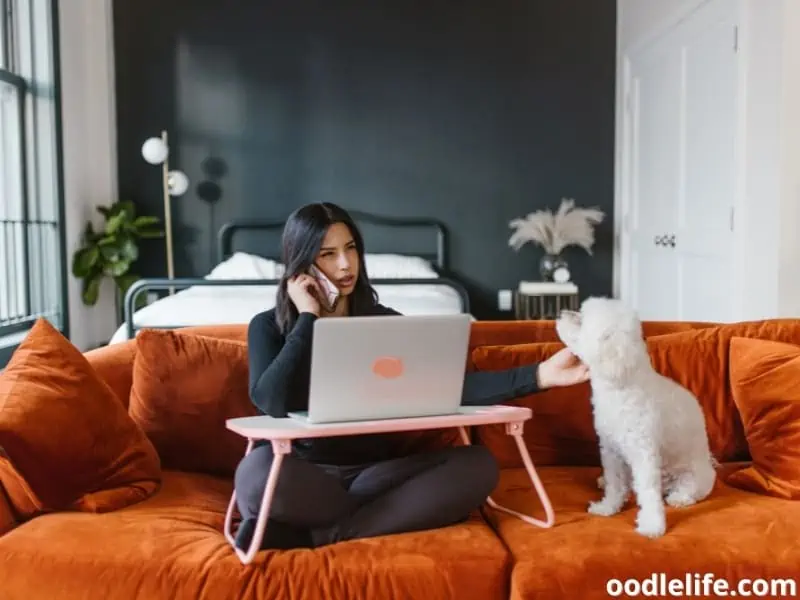 Dog Breeds and Sizes Suitable for Barkbox
From pint-sized Pomeranians to gargantuan Great Danes, Barkbox has subscription plans tailored to suit dogs of all sizes and breeds. And for those tough chewers and toy-destroying dogs, Barkbox's Super Chewer subscription service is designed to keep them entertained and engaged for hours on end.
Benefits for Busy Dog Owners or Dog Enthusiasts
The best part about Barkbox is the ultimate convenience it provides for busy pet owners, allowing them to get a monthly delivery of canine goodies straight to their doorsteps. Moreover, the surprise factor adds to the excitement. It makes for a bonding experience that you and your furry friend can look forward to and create unforgettable memories together.
Considerations for Dogs with Allergies or Dietary Restrictions
Barkbox also caters to different dogs' dietary restrictions and allergies. The company offers a variety of grain-free treats and chews for dogs with grain sensitivities. You can even customize your Barkbox to include products that are tailored to your dog's needs and preferences.
So, you can rest assured that your pup is getting the best, safest, and healthiest products possible.
Future Outlook and Trends for Barkbox
With the pet industry growing faster than a pack of puppies chasing a squirrel, Barkbox is in a good position to keep thriving, especially as they continue to innovate to stay ahead of the pack.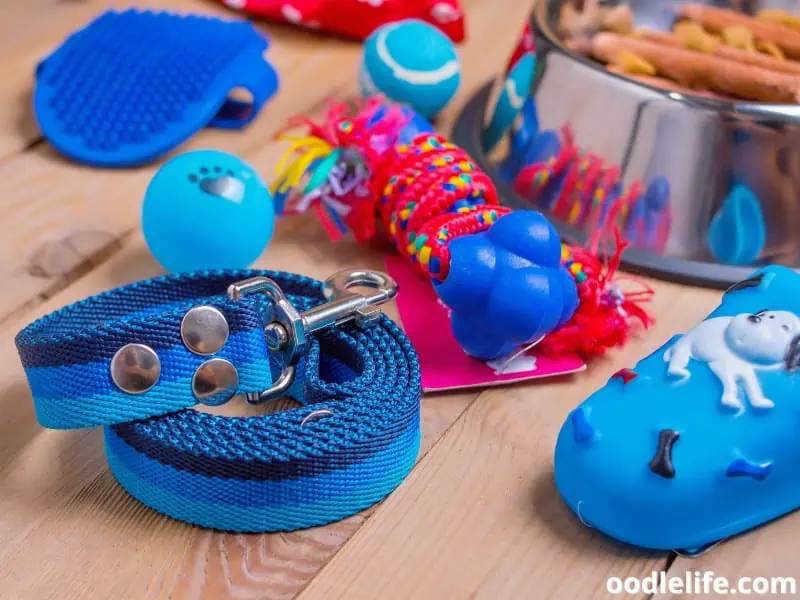 One trend we can expect to see more of is customization. As pet owners increasingly demand bespoke products and experiences for their furry companions, Barkbox can seize the opportunity to offer even more tailored options. They might even take it a step further by providing more ecologically friendly or sustainable items, capitalizing on the increased demand for environmentally conscious pet products.
Barkbox's strong social media presence and influencer relationships also help ensure that the company can stay ahead of the game.
Ultimately, Barkbox's profitability depends on its ability to adapt to changing trends and demands in the pet business. If they can keep up with the shifting market needs, Barkbox's future appears promising despite fierce competition.
Conclusion
Barkbox is a subscription service that's worth every penny for dog owners who want to pamper their furry friends with high-quality toys and treats. Barkbox is like a surprise party for your furry friend every month! Not only are the toys and treats fun and exciting to discover but they're also guaranteed to be of high quality and get your pooch's tail wagging in excitement.
Busy dog owners will also appreciate the convenience of having everything delivered straight to their doors. And while there may be a few occasional hiccups, the overall experience is sure to leave both you and your pup satisfied. So go ahead and give Barkbox a try — your pup deserves to be spoiled with surprises every month!