Best Pomeranian Rescue [7 Best]
Pomeranians called the ideal companion by the American Kennel Club, are beautiful and loving dogs to have in your home.
As a certified breed that is relatively easy to train, with a generally affable personality, finding a Pomeranian to rescue can be harder than rescuing a mutt or a less friendly breed.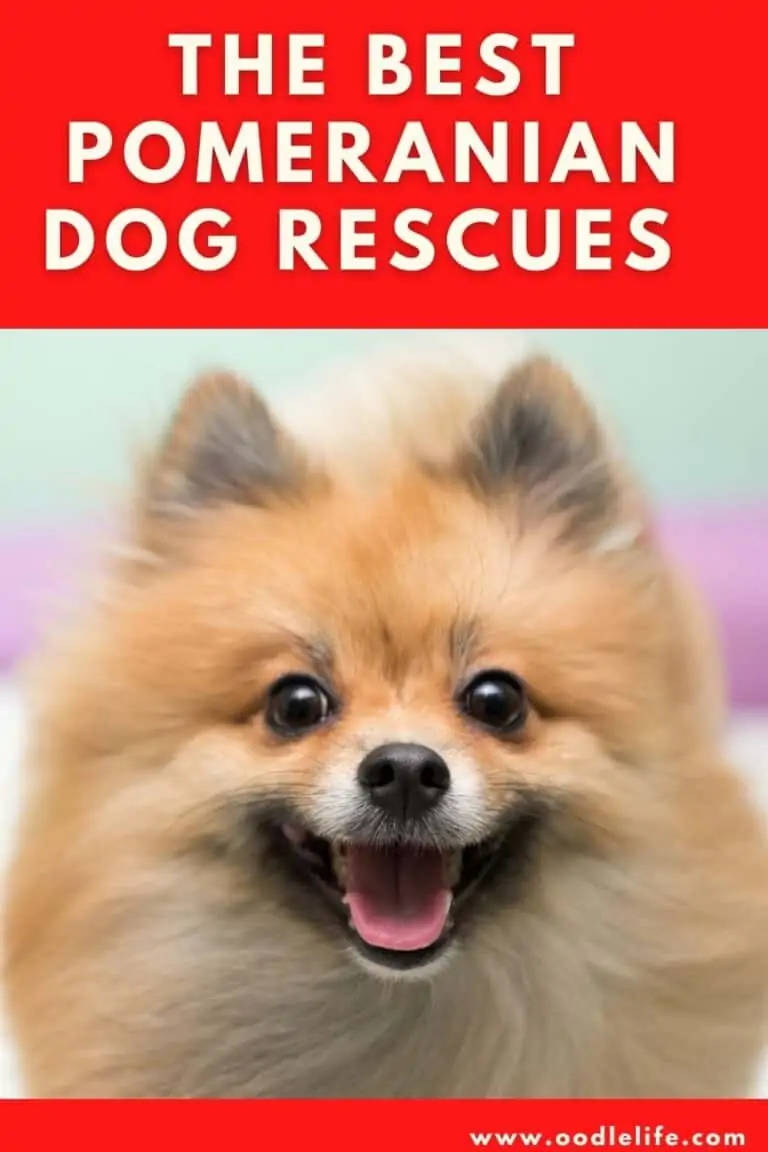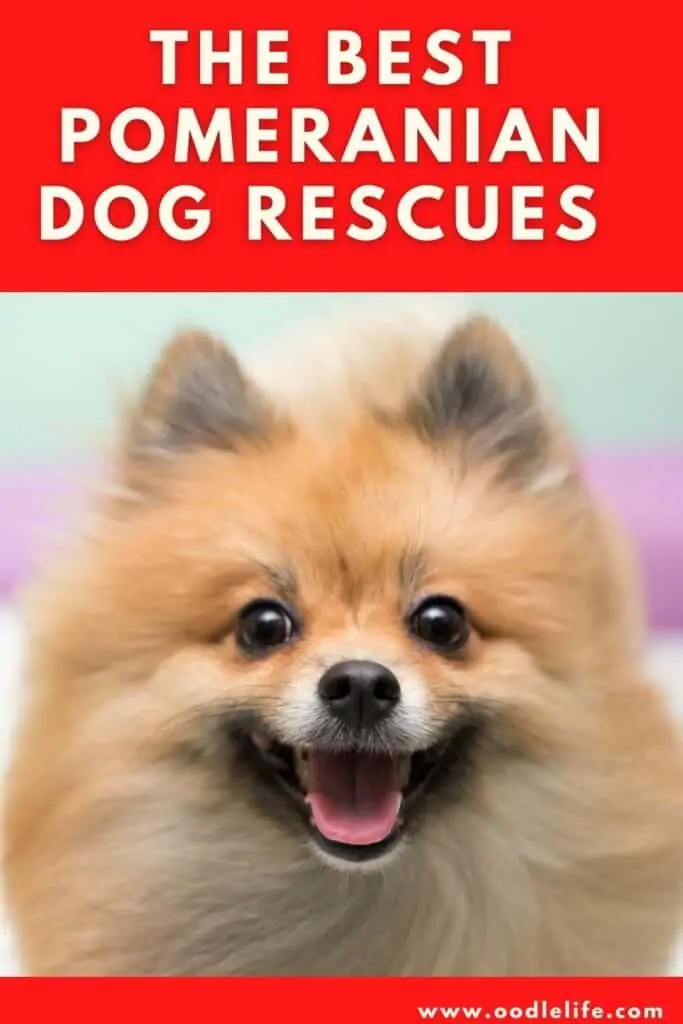 That said, however, even Pomeranians endure abuse and abandonment, and there are plenty of Pomeranians in the United States in need of rescue today. So, where do you look?
Best USA Pomeranian Rescues
There are many Pomeranian Rescues across the United States. These are just a few of the most reputable ones. These rescues are all not-for-profit rescues that are staffed entirely by volunteers. What's more, the dogs they rescue are placed in foster homes until they can find proper long-term homes for them.
Based in Irvine, California, the Southern California Pomeranian Rescue (SCPR) is a non-profit 501 c(3) staffed entirely by volunteers in the Southern California area.
A few aspects of the Southern California Pomeranian Rescue set it apart from other rescues of its kind. The most important difference between this rescue and other rescues is that the Southern California Pomeranian Rescue doesn't have a shelter. Instead, they foster dogs throughout Irvine until they can place the dogs in suitable, permanent homes.
The Pomeranians from the SCPR are taken in after being lost, abandoned, or abused. The SCPR works with the City of Angels Pomeranian Club to spay and neuter stray Pomeranians and place them in quality homes.
One thing to note about SCPR is that they ask for a donation before adoption. This donation helps their organization to continue the good work it's doing in Southern California.
If you're interested in adopting, you can email the SCPR at [email protected].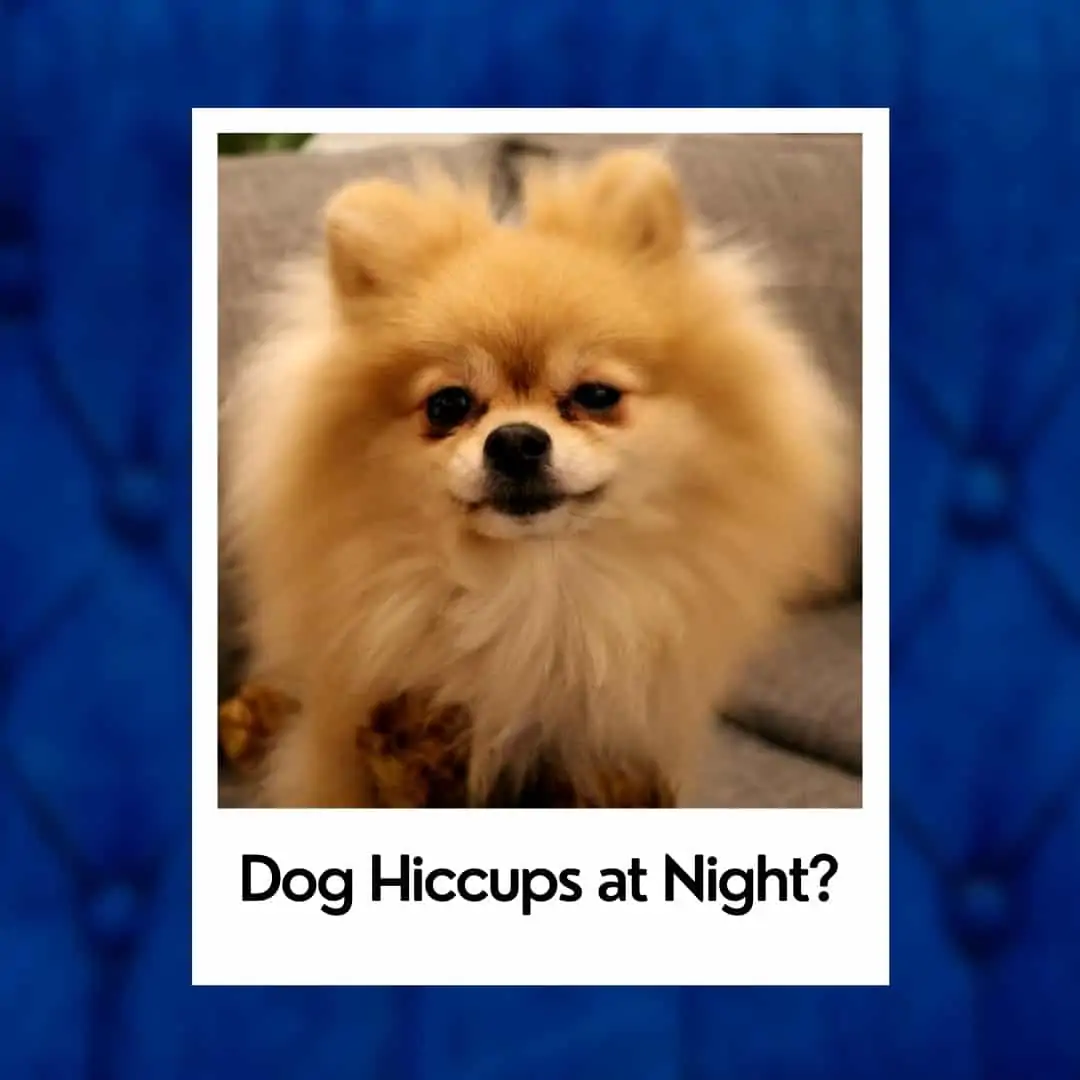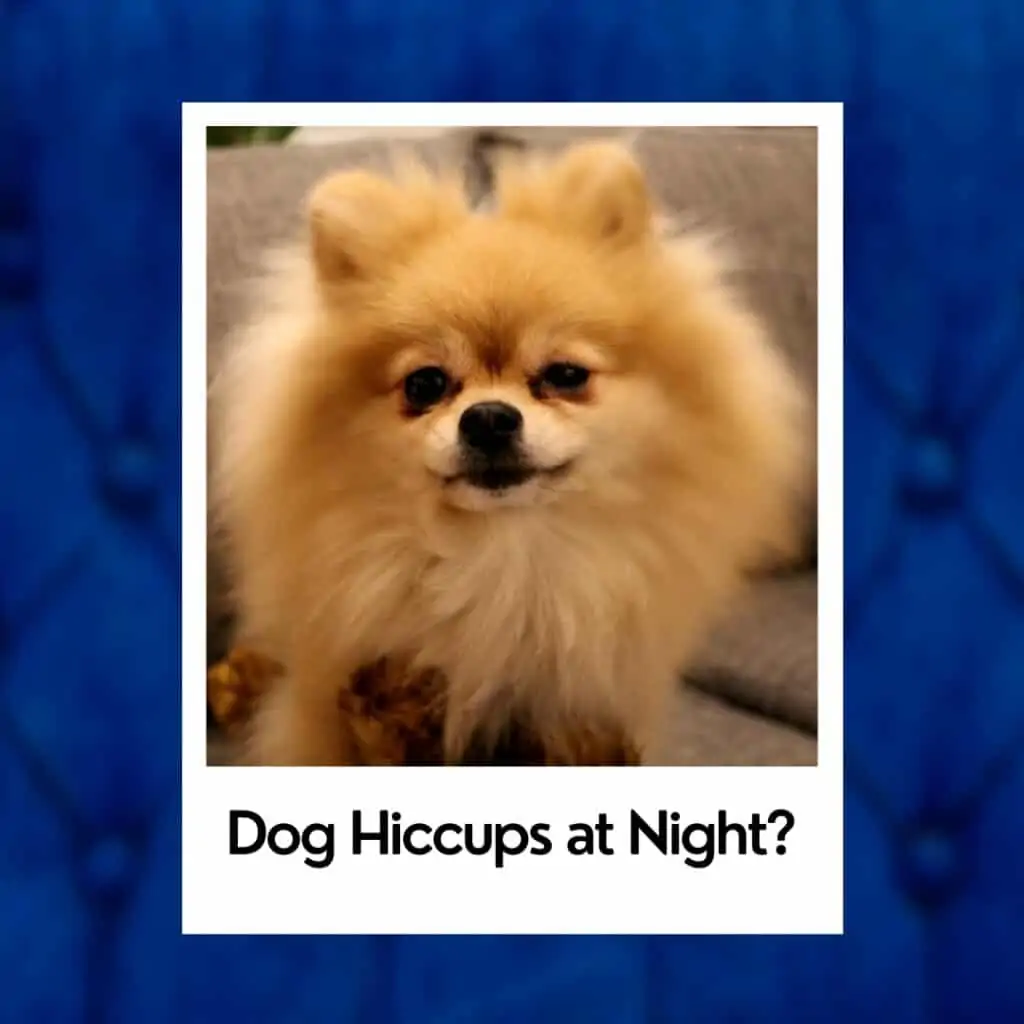 Based in Texas and Arkansas, the Recycled Pomeranians and Schipperkes Rescue finds lost, abandoned, abused, or otherwise homeless small dogs like Pomeranians and Schipperkes and places them in quality homes.
The rescue houses Pomeranians in foster homes through a large network of volunteers until they place the dogs with loving owners. There is the vetting of foster families to ensure the dogs in need of rescue have a comfortable, clean, and safe environment until they can find a permanent family.
The Recycled Pomeranians and Schipperkes Rescue is a somewhat large organization, spanning as it does two states. As such, the rescue's website is very transparent and well-managed. If you're interested in seeing what dogs they currently have in need of a home, you can browse here.
One thing to note: you can adopt a Pomeranian with the rescue from anywhere in the world, but you have to be able to pick up your adoptive dog in Dallas. The adoptive fees are also somewhat high, allowing as they do for the rescue to stay afloat.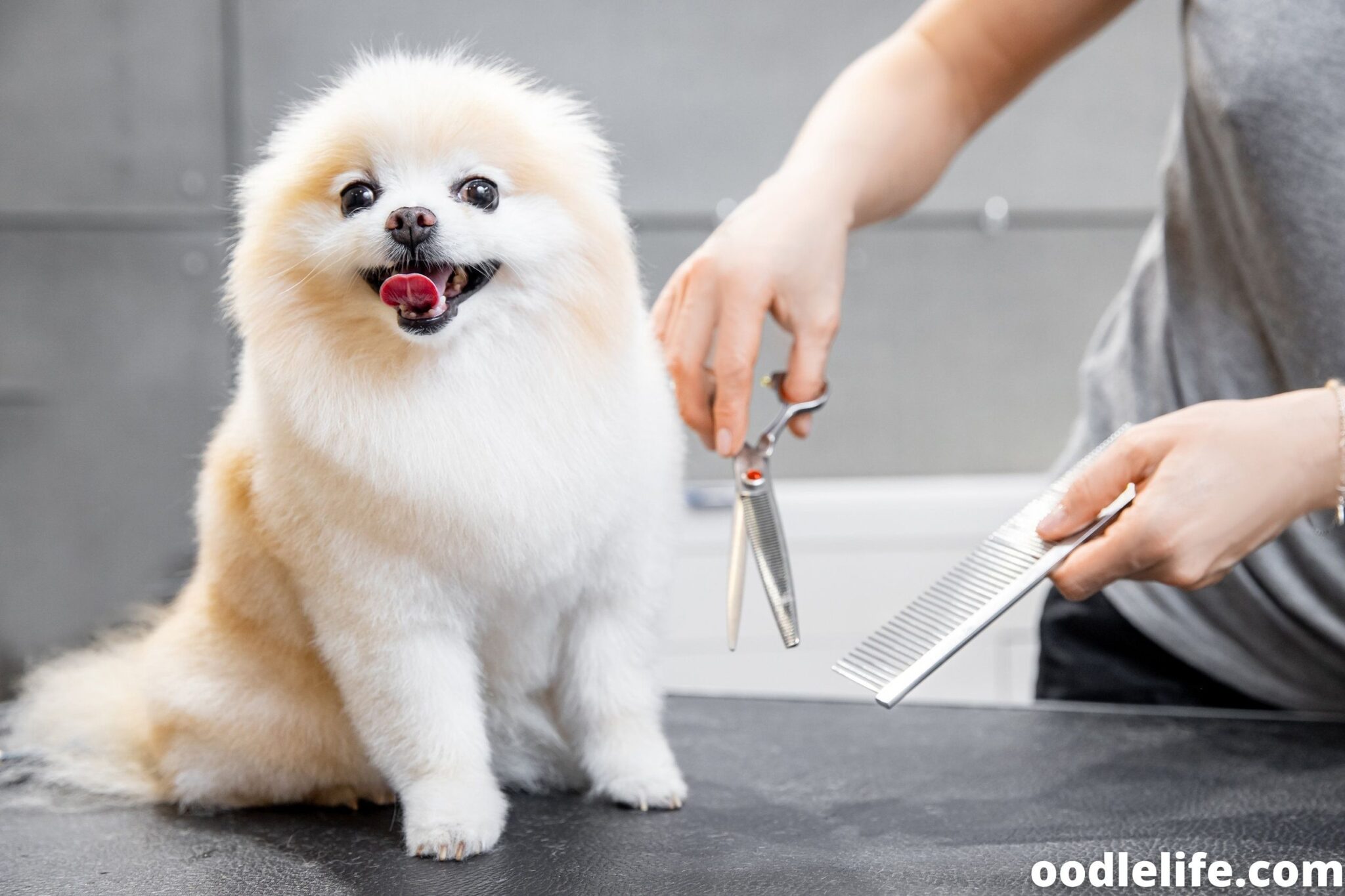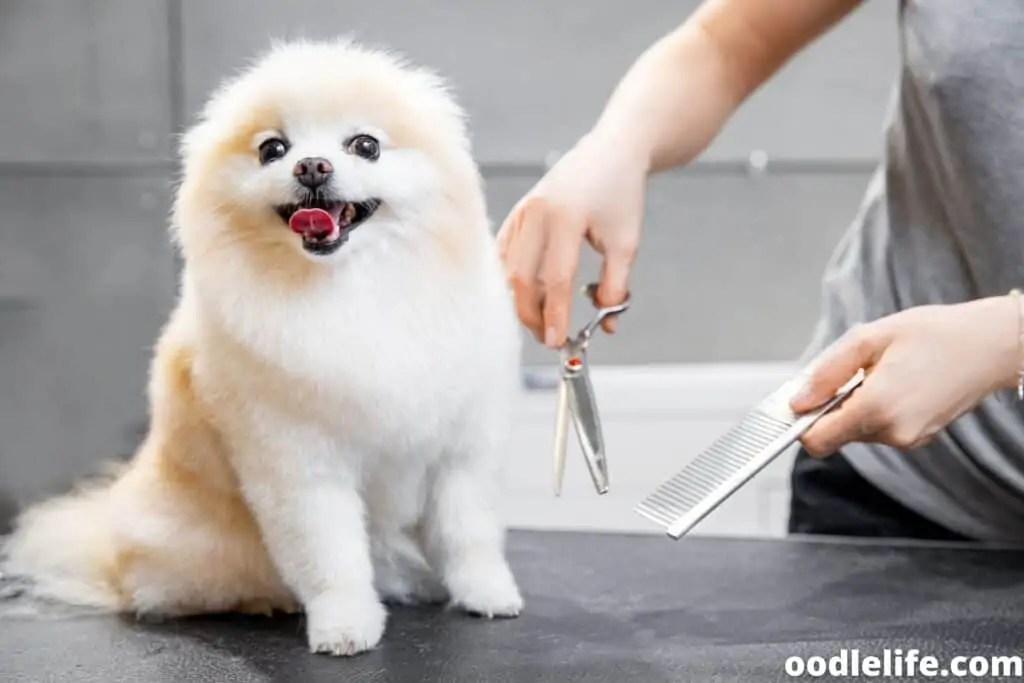 Pawsitively Pom Rescue (PPR) based out of Harrisburg, PA, is an excellent organization with a big heart. The PPR is 100% volunteer-based, receiving no funds from the government and relying solely on the donations of adopters, sympathetic parties, and the free labor of their volunteers.
Pawsitively Pom's simple mission is to improve the quality of life for Pomeranians and other small dogs in the state of Pennsylvania that require rescue. They don't maintain a shelter environment and instead house all their Pomeranians in foster situations until they find the right adoptive family for them.
The volunteers at Pawsitively Pom are known to go above and beyond, sometimes taking dogs in need of medical attention hours away from their homes and fronting the costs out of their own pockets. Loving and caring individuals, the PPR has devoted itself to saving Pennsylvania Poms for the pure love of the breed.
If you want to begin adopting with Pawsitively Pom, you can check out their available Poms here and read about the adoption process here. If you have any outstanding questions, contact [email protected].
If you live in the great state of Michigan or its environs, the Pomeranian Club of MI Rescue should be your first consideration.
This rescue is a very high-quality organization with an intensive screening process for potential adopters. A lengthy questionnaire is often followed up by one or multiple interviews. Occasionally, the Pomeranian Club of MI Rescue requires home visits to check out the living conditions you intend for your Pom. This means you need to be based in MI or very nearby.
The Pomeranian Club of MI has a slew of lovely dogs, from those that were simply abandoned from a young age to those who grew into behavior problems at a later age due to neglect. That said, if you intend to rescue a Pomeranian from this rescue, you should be prepared to talk about your intended training regimen.
When you adopt a rescue from the Pomeranian Club of MI, you'll meet directly with the foster family to pick up your pet. The public meetings generally occur in a public place for everyone's safety. No matter what surgeries or other medical work the dog has had, the adoption fee is a flat $350.
To begin dreaming of your new Pom, check out the dogs in need of a home here.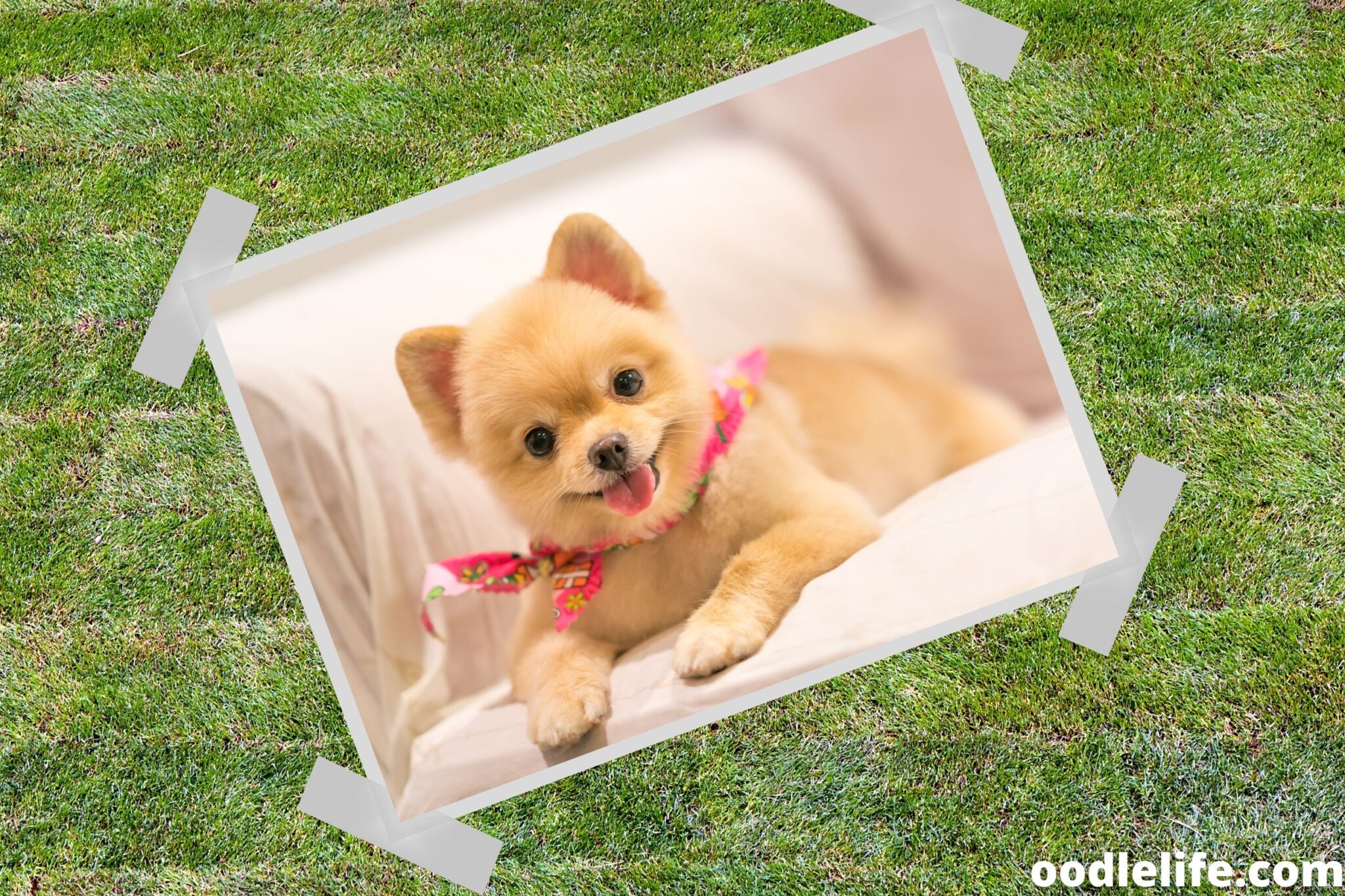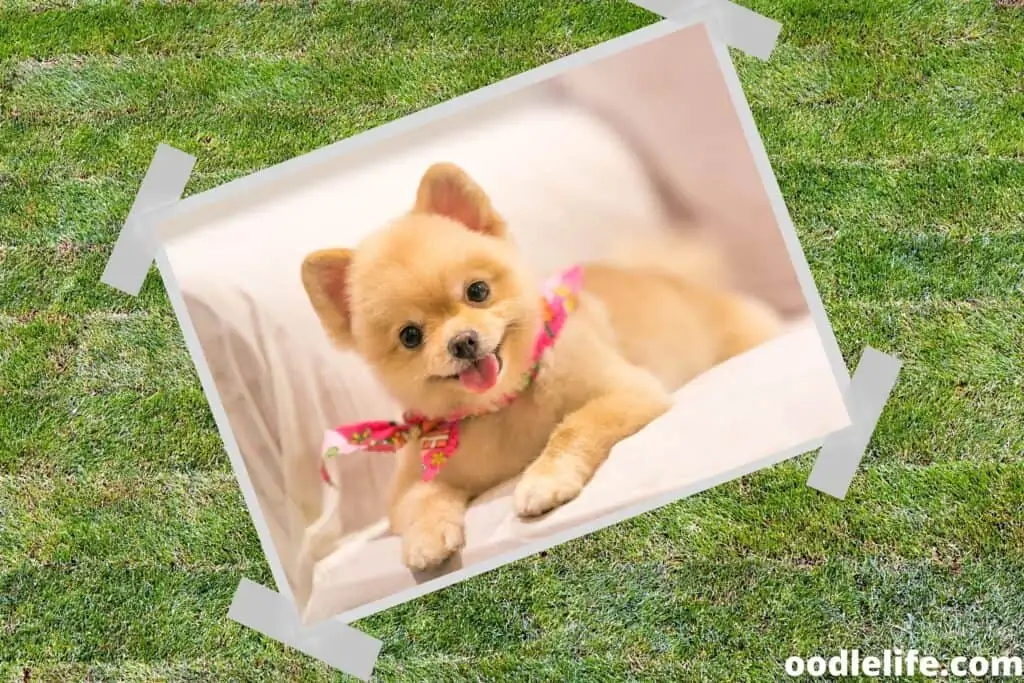 Virginia is for lovers, and Pom lovers love the PCCV (Pomeranian Club of Central Virginia). The PCCV is a rescue devoted to breeding education and saving abandoned dogs. Its operation is entirely donation and fundraiser-based.
Members of the PCCV, who meet monthly across the state of Virginia, are often qualified dog professionals in their own right, from breeders to veterinarians to long-term rescuers. Being a member is easy to do and the organization is quite inclusive, part of the reason the PCCV has been able to sustain itself.
There is a charge of $300 for a flat adoption fee to anyone rescuing from the PCCV. All dogs are kept in foster homes until a permanent home placement can occur.
As a rescue that's very committed to education, they'll want to be sure you know your stuff before adopting. You'll need to prove you have landlord approval and have a living space that can accommodate a Pomeranian.
The Pomeranian Rescue Group, located in the Bay Area, is a kind-hearted rescue with a face. Jan Yale is the founder of the Pomeranian Rescue Group and has been rescuing Pomeranians for more than 25 years. Jan Yale's investment in the project gives the Pomeranian Rescue Group a warm feel.
You can view the Pomeranians available at the Pomeranian Rescue Group here. The typical price for adoption is $350, but sometimes multiple dogs are sold as one unit at a reduced price per dog.
To get started with the application, check the Pomeranian Rescue Group out right here.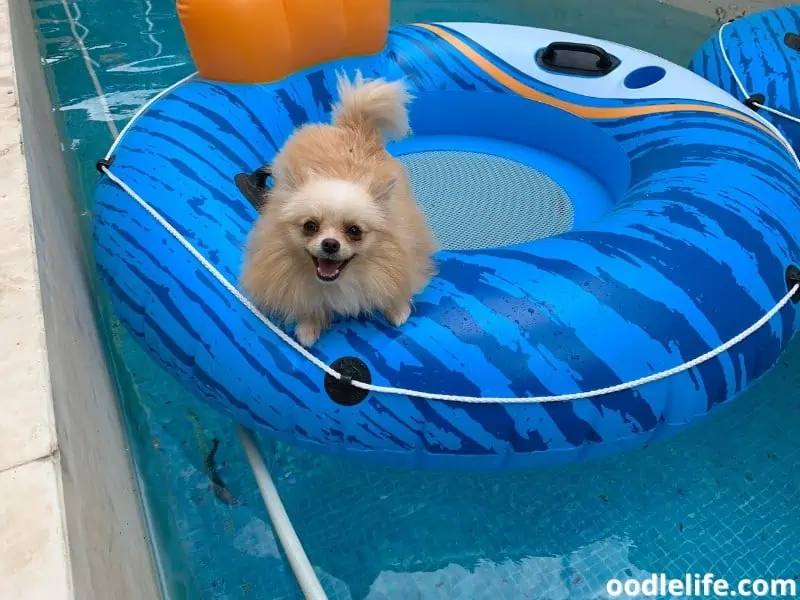 Why Are Pomeranians Rehomed?
As lovers of Pomeranians, we can easily find it incredulous that a Pomeranian would need rehoming.
Anyone who has ever owned a Pomeranian will know they're easy to get along with, easy to train, and lovable companions to have in the family.
However, even Pomeranians won't just understand how to live with people of their own accord. Pomeranians, like all dogs, must be trained. Many new dog owners don't realize this. They buy the dog they want and expect it to be perfect.
The dog then has incontinence problems in the house, as it hasn't been house-trained, so the dog owner begins to keep the dog outside. Then, hearing the world pass by, the dog begins to bark and, cut off from the rest of the world, develops intense behavioral problems.
Finally, at about a year old, this unhouse-trained, aggressive, loud dog draws the last straw. The owner takes them to the shelter, saying, "I've done all I could."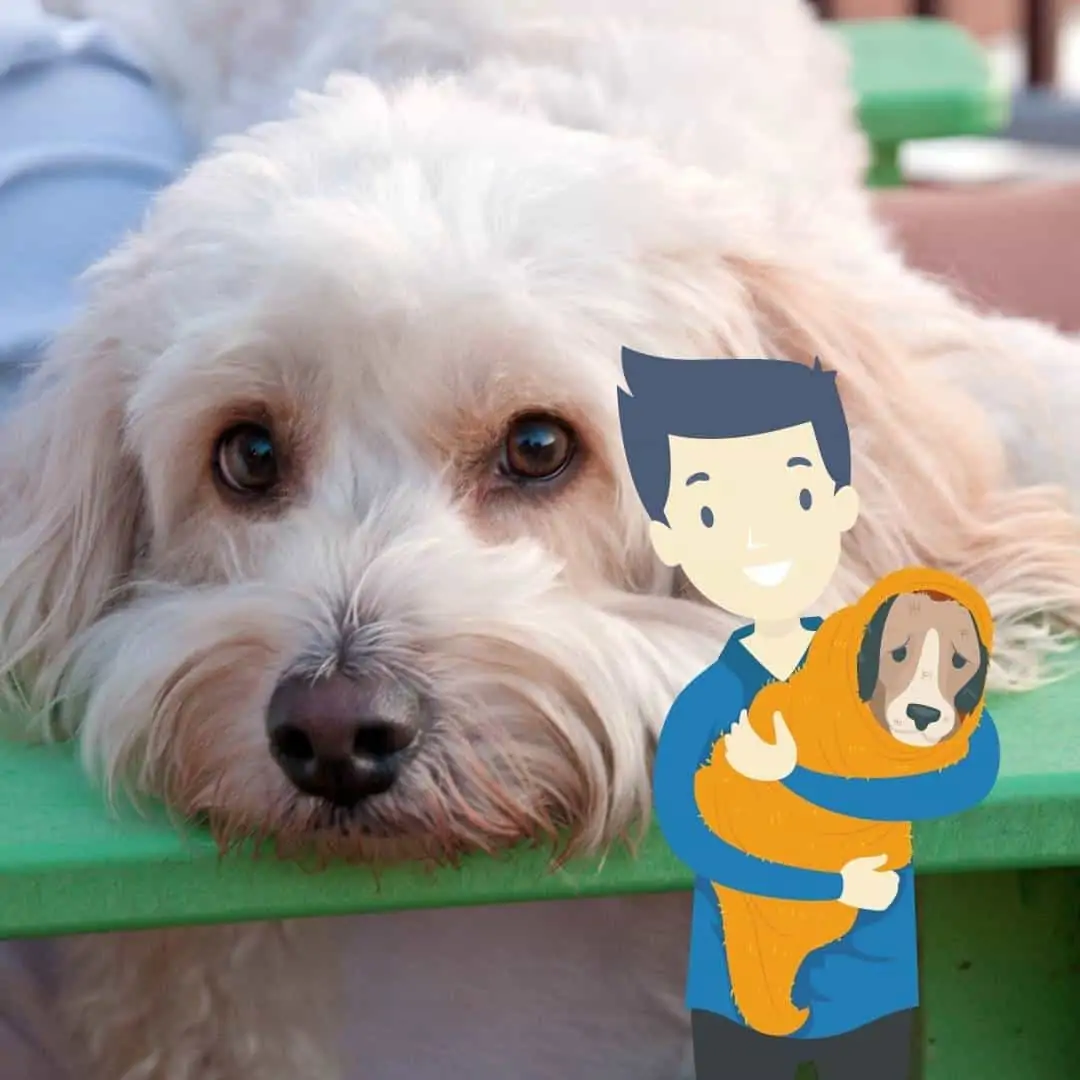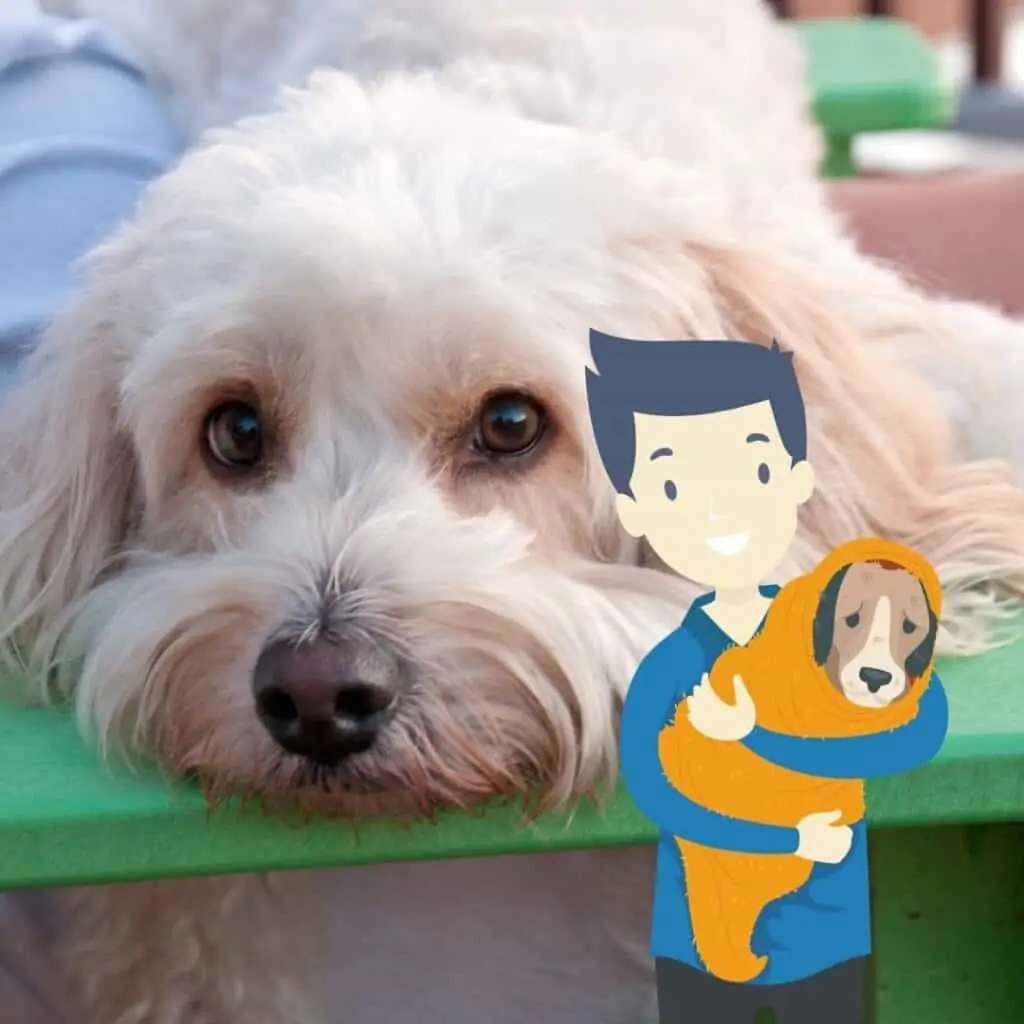 Find A Pomeranian Rescue Based In Your State
The Pomeranian rescues we've chosen in this article have been spread out from coast to coast all across the United States, but there are plenty of other Pomeranian rescues that may be closer to you. Check out this resource to help you locate Pomeranians near you.
What If I Can't Find a Pomeranian Rescue?
If you can't find a Pomeranian rescue near you and are attached to getting a Pomeranian, you can always opt for a breeder. That said, however, you must choose a responsible breeder.
You can also try and find other small dog rescues that are similar
Alternatively, adopt ANY dog (embrace the mutt dog) and enjoy the ride!
Conclusion
If you're ready to begin your new life with your Pomeranian, congratulations on your decision. Make sure you find a quality Pom rescue or a certified breeder, and good luck!