5 Best Doodle Rescues in California
Doodles end up in shelters for a variety of reasons. Regardless of why they are there, every doodle in a rescue needs to find a loving and caring home.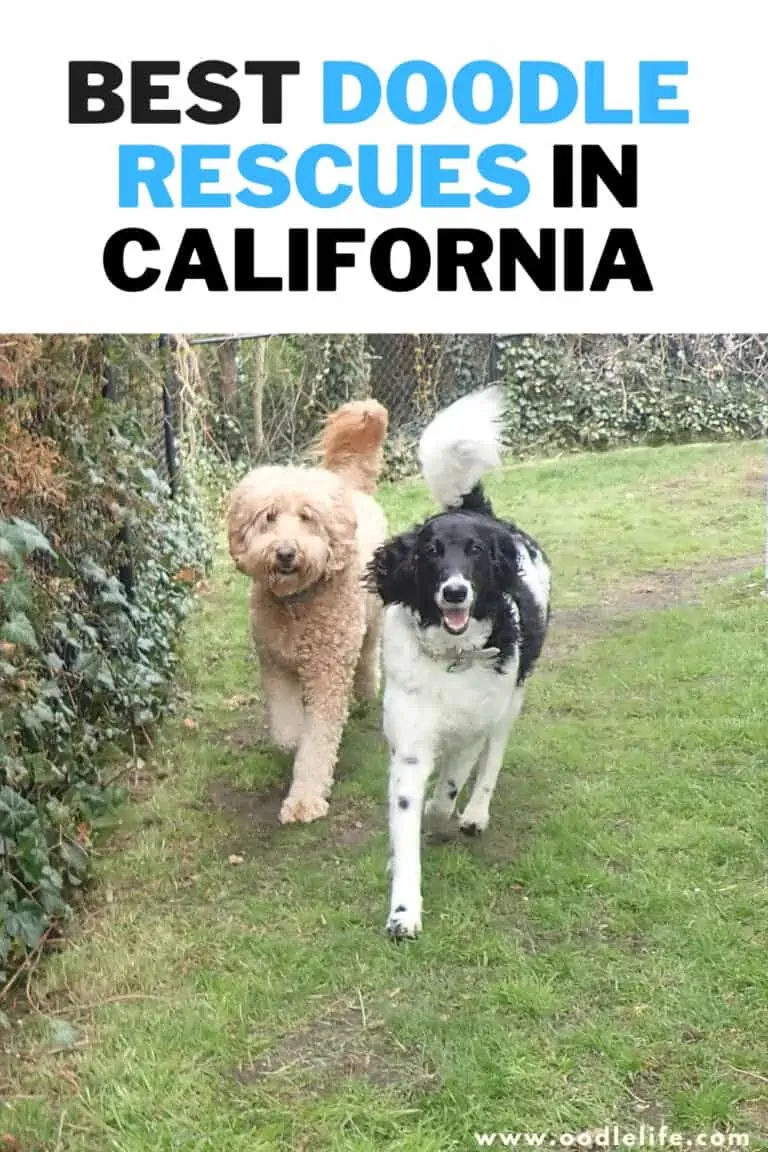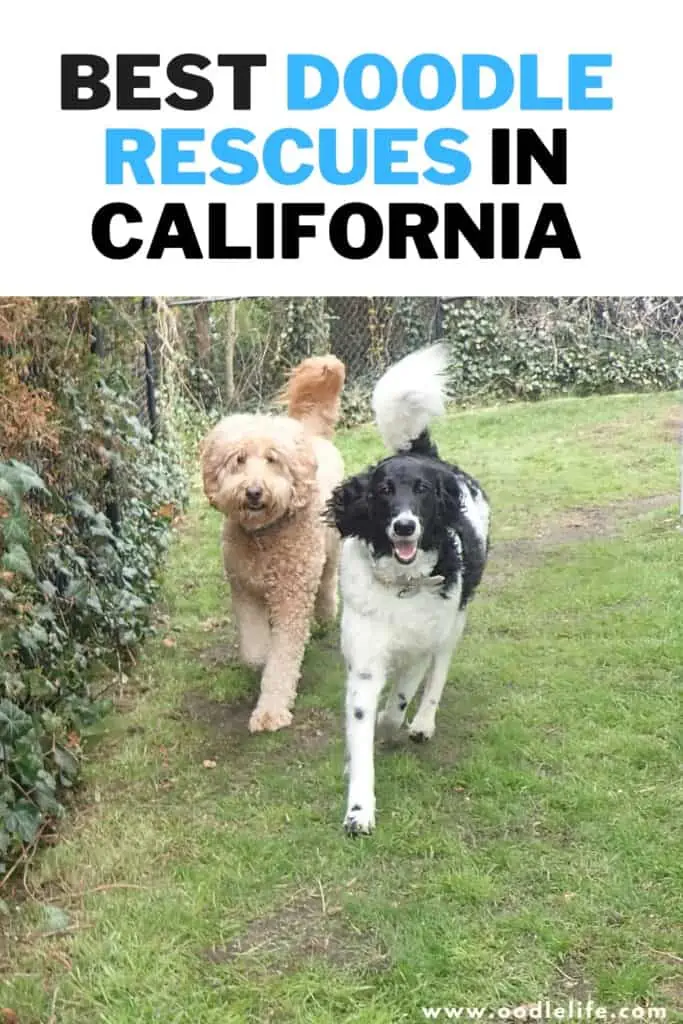 The challenge is finding a home for a shelter doodle that is the perfect fit. Finding the right home is vital because the shelter doodle already lost one family and likely has some trust and abandonment issues.
A shelter should never be the first choice of an overwhelmed owner looking to rehome their dog. Often, doodle breeders can help rehome the animal, and many online resources have other doodle owners as members.
Sometimes, though, a doodle rescue in California is not the best choice, but the only choice.If you are looking for a doodle rescue in California to rehome your doodle or find your new best friend, here are a few options.
Best California Doodle Rescues
The state of California, as you know, is quite large. If you are like me, traveling to visit a rescue shelter is a big-time commitment.
I have tried to narrow the shelter options down to organizations where you will likely have success finding a dog that fits your needs if you pass the screening processes.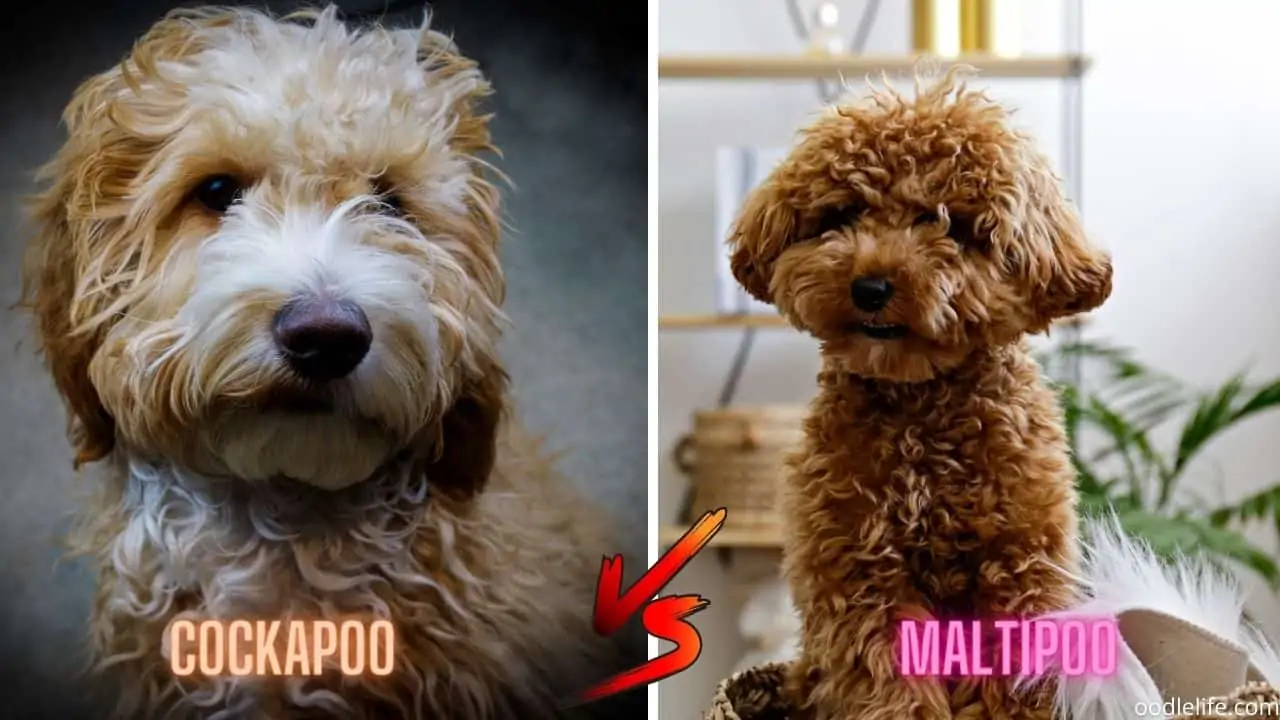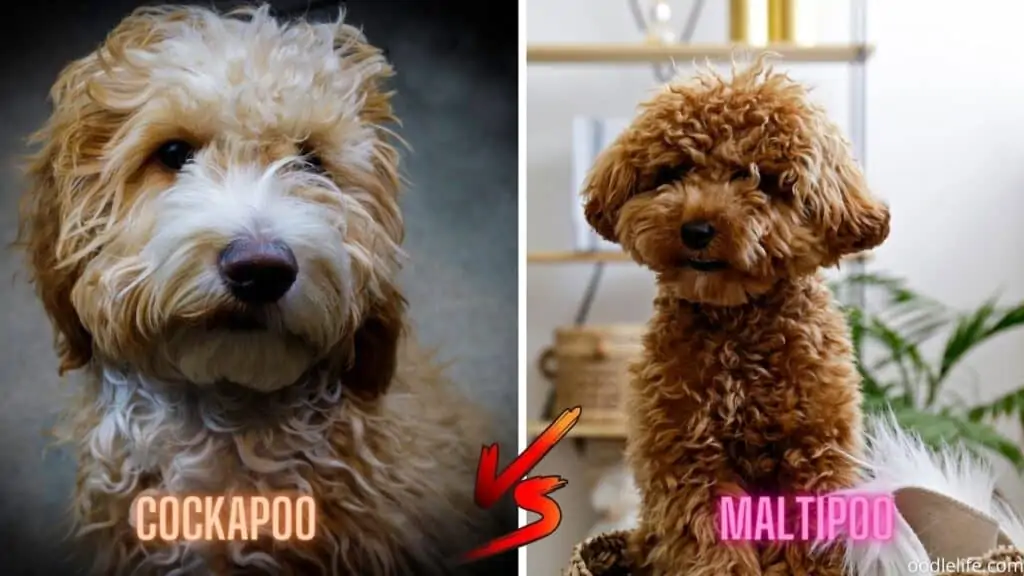 Doodle Rescue Collective Inc. in Southern California
Location: Nationwide
Email: [email protected] / [email protected] / adopti[email protected] / [email protected]
The Doodle Rescue Collective is a foster-based doodle rescue organization. It has no facilities but operates in a vast network of doodle owners that are willing to serve as surrogate owners for Goldendoodles, Labradoodles, and other types of doodles in need.
Once the dog is in a safe foster environment, the organization works to locate new owners for the animal. As an organization, the Doodle Rescue Collective also provides additional education and support for foster and permanent doodle owners.
The shelter will help you even if you own a doodle with behavioral issues. The Collective will work with you to try and create an environment where you can reduce stress for both you and your dog with training and support.
The application process here is very thorough. Be prepared to supply a vet's name, several references, and household information.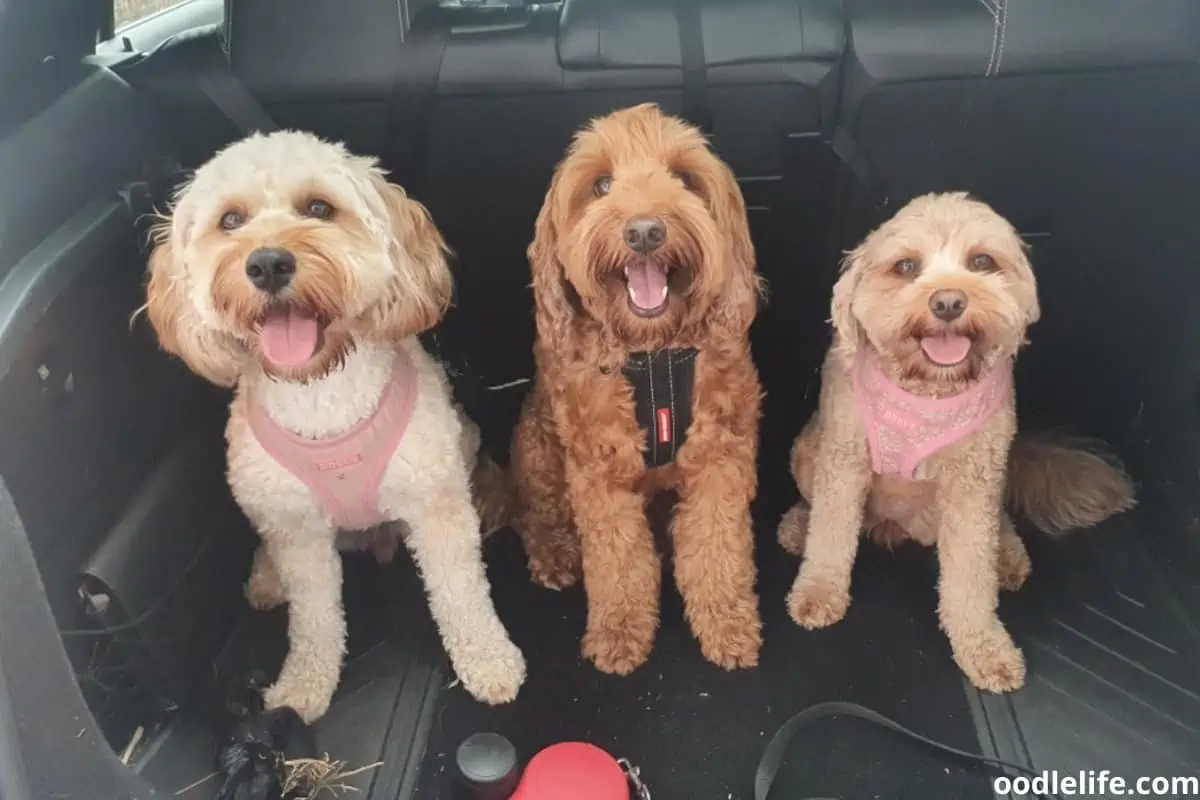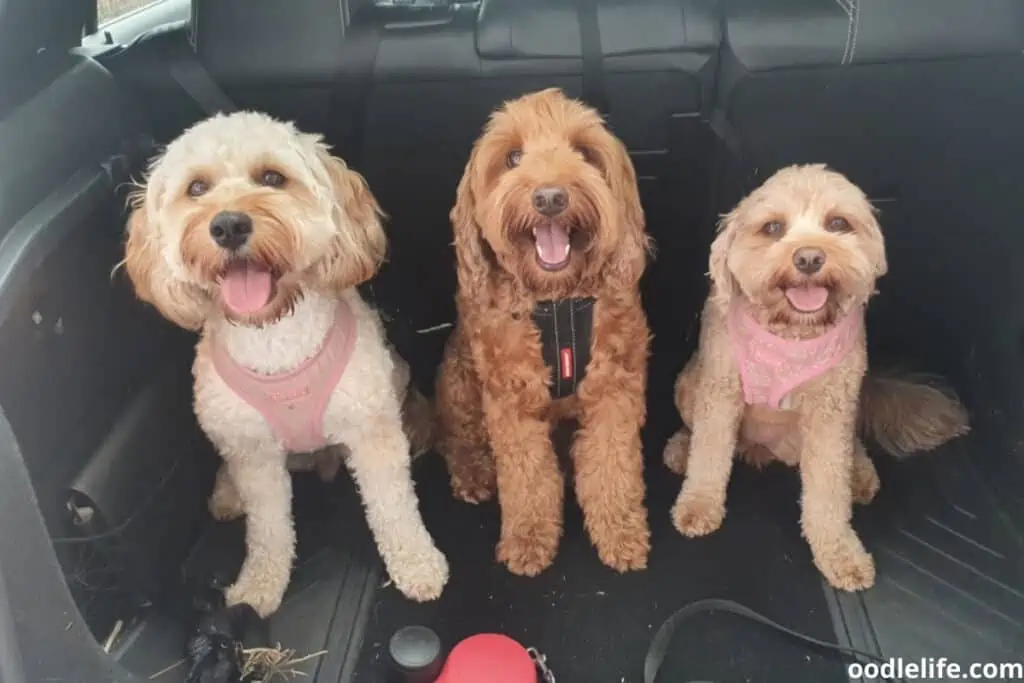 Lovebugs Doodle Rescue California
Location: PO Box 953, Corona Del Mar, CA 92625
Email: [email protected]
Lovebugs Doodle Rescue in California rescues all sorts of dogs. The organization may or may not have a doodle on hand, but if you are looking to take a rescue dog home, chances are you can find one even though it might not be a doodle.
Lovebugs Doodle Rescue has been around for over ten years. It has a sterling reputation for taking care of doodles and placing them in loving forever homes.
The organization does have an extensive adoption process. You will have to provide vet info, references, and answer several "scenario" questions.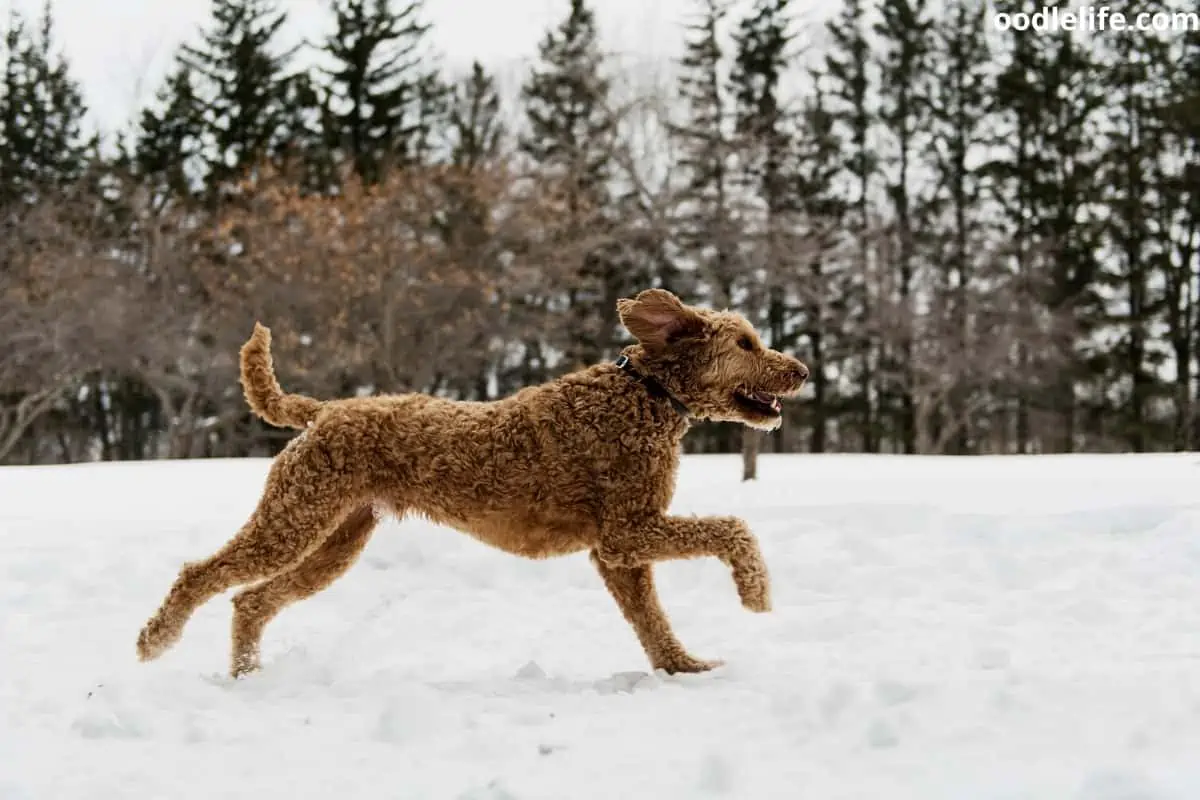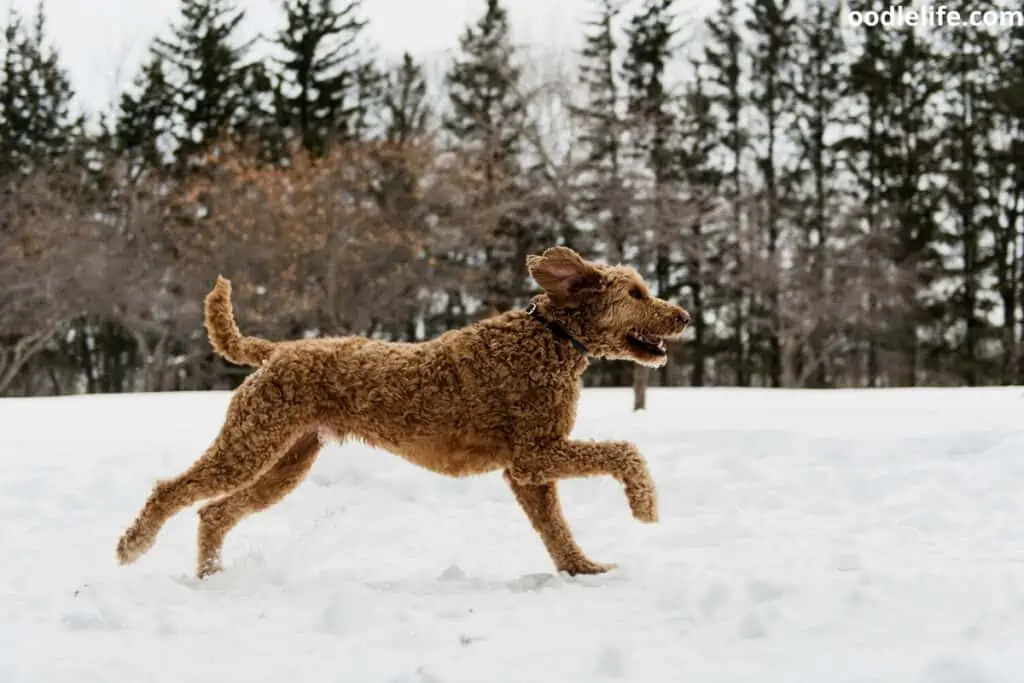 Sugar Pine Doodles Adoption
Location: Pioneer, California
Email: [email protected]
Sugar Pines Doodles Adoption is a breeder that operates a shelter for all types of doodles. They primarily breed and work with Australian Labradoodles.
Still, they provide a loving respite for all shelter doodles (actually, for all their dogs). There is a cost associated with adopting a doodle from Sugar Pine, and paying it gives you access to their application and waitlist.
If you opt to go with Sugar Pines, you need to stress to them that you are interested in rescuing and provided a forever home to your doodle. Otherwise, you will land on a waitlist for one of their breeder puppies. The organization's application process is extensive.
Why Are Doodles Rehomed?
So why are doodles rehomed? For some, doodles of any sort are a lot of work, and some owners over-estimate their capabilities. Here is the background for that answer.
Incredible Energy
To understand the energy and demeanor of a doodle, think of a toddler that just learned to walk and merge it with the ambition of a two-year-old child. In a nutshell, that approaches how much energy these animals possess.
Most dogs settle down from middle age on, and doodles settle down a lot later. However, lots of walks and exercise will help your doodle stay calm at home.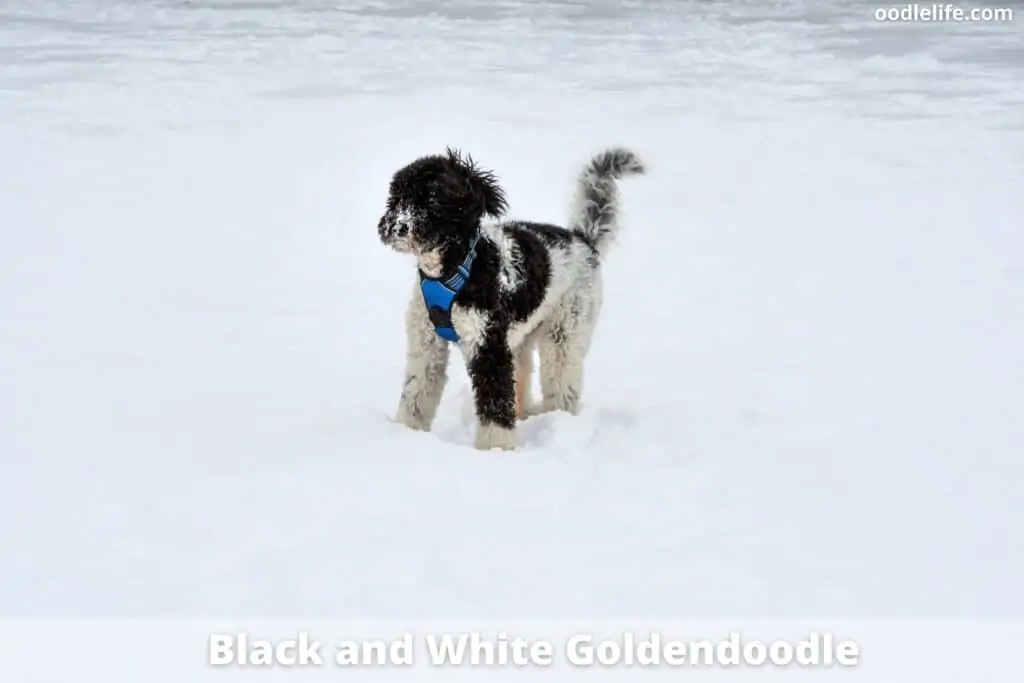 Tons of Exercise
Because they are larger dogs and have all that energy, doodles need a lot of exercise. If they do not get it, their size and energy levels create a dynamic that can wreck a home in record time. Each doodle a person owns needs a minimum of 1-hour exercise every day.
Smart and Strong
Poodles are famous for their smarts. It is why they were the dogs of kings in the Middle Ages. Mix them with another breed, and you get that breed with an astonishing level of brainpower.
For example, Goldendoodles mix the brain of poodles and the brawn of golden retrievers. That means a very smart dog that is larger than just about everything around it and has a lot of energy.
Expenses
The expenses for adoption, medical needs, toys, and other equipment or furniture are average for a large dog. The food, however, is another story. An average golden or labradoodle will eat up to four times a day, one cup at a time. That does not count if you feed them any wet food.
Plus, if you adopt a younger dog or puppy, you are guaranteed to have at least a pair of shoes, and some furniture chewed up or broken. Doodles of any sort are not cheap.
Unprepared Owners
Society tends to look badly at owners that surrender their pets. That is a mistake. Not everyone is equipped or ready to take on a doodle. To recognize this reality is okay. Sometimes owners take on animals they cannot take care of, and the responsible thing to do in that case is to surrender them to a safe shelter.
Why an owner cannot keep their pet is not the focus. It might be the money or the energy, or they might be concerned about the dog around a newborn.
There are many reasons but only two decisions that an overwhelmed owner should take: Try and get a breeder to take the doodle and place them in a loving home or take the doodle to a responsible shelter.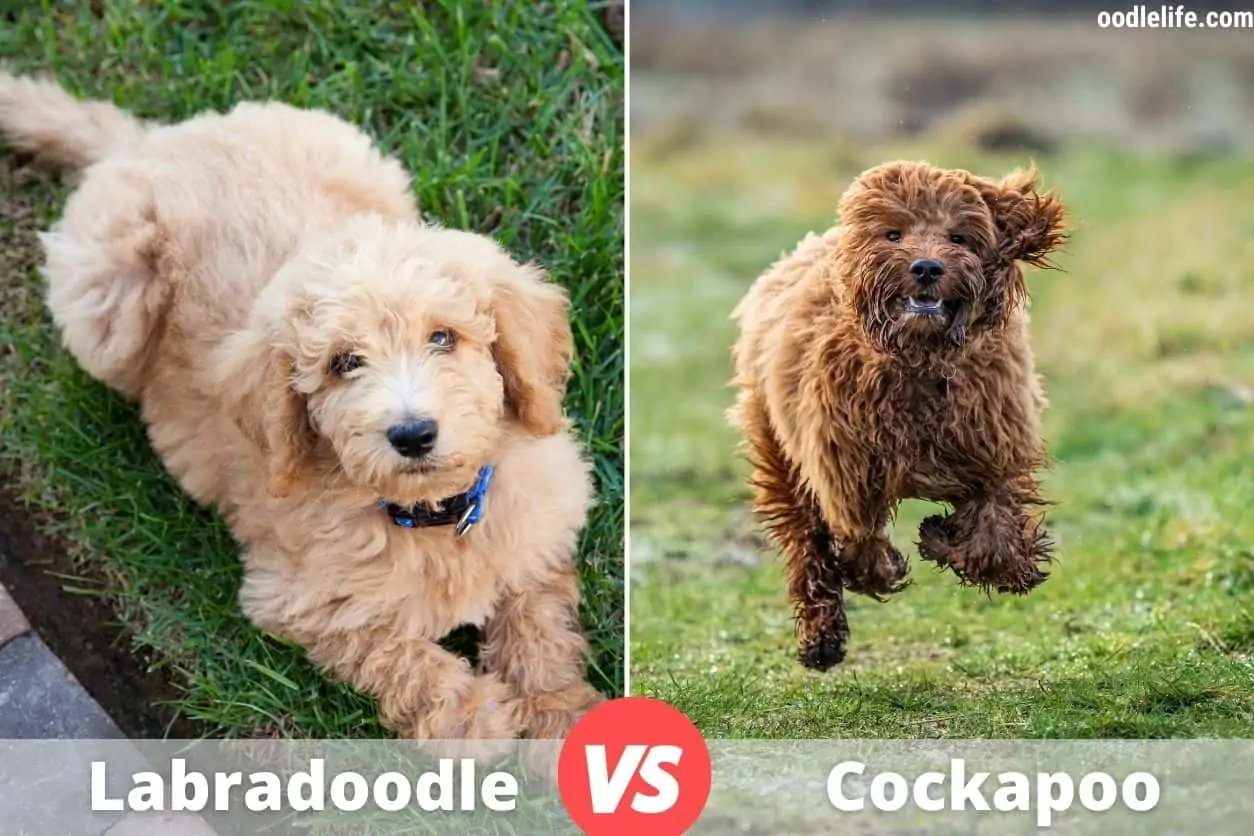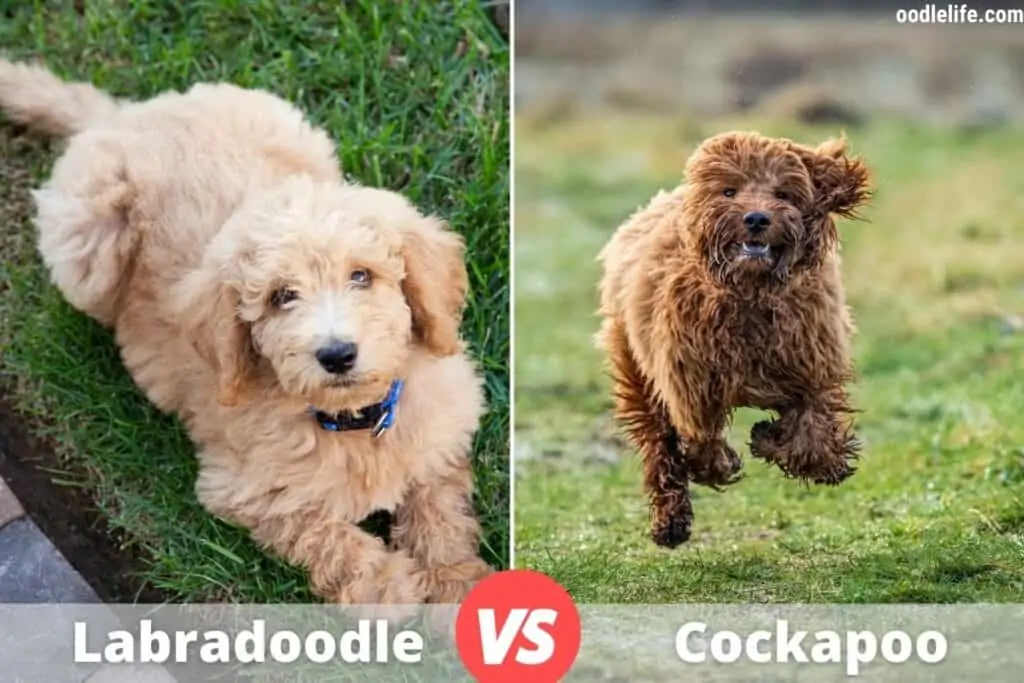 Why Is Adopting a Doodle Rare?
Every type of doodle is popular. If one is relinquished to a shelter, it is adopted very quickly. That is why you should do everything you can to build a relationship with the owners and employees of a doodle shelter.
If possible, volunteer to work with animals in the shelter. You'll have a head's up when a doodle arrives. Besides, helping care for an animal that needs you is immensely fulfilling.
As a breed, doodles' popularity means there are obstacles to adopting one. The only way to navigate that is to get on a waitlist, which is usually long. You may luck out, which is rare. The final option for adopting a doodle is to be willing to take on an animal with some issues.
Any animal surrendered to a shelter because the owners realized they could not manage the dog is likely to be adopted quickly.
Why Should You Adopt a Goldendoodle?
Doodles are loving, fun, and almost always up for a good time. They also make great companions. With adoptees, you also get the satisfaction of knowing you helped an animal while gaining a friend that will always be there for you.
Final Thoughts
Doodles are amazing animals but can be very challenging. That sometimes lands them in doodle rescue shelters. If you are looking for a doodle rescue in California, you should carefully consider any of the organizations on this list.