Best Cockapoo Rescues – Where To Adopt
Finding a Cockapoo to adopt is surprisingly difficult. This is a dog breed that doesn't come up for adoption all that often. You won't really find a shelter dedicated to the specific breed either.
However, there are some places that you may be able to find a rescue Cockapoo, and we have put together a list of the best of them right here.
Best Starting Place: Whole of USA Oodle Dog Collective
It doesn't matter where you live in the United States. Doodle Rescue Inc. is a brilliant website to start on.
This website has people from all over the United States with Doodles that need to be rehomed (including the humble Cockapoo). It is a collective, and you may find that many of the other places we talk about below can be found here.
If you want to adopt a Cockapoo, you will need to fill in an application form, and you will then be matched up with a potential rescue center. In some cases, you may have to wait a little bit for a Cockapoo to become available.
Since not all states will have a rescue center specifically for Poodles, this should probably always be your first port of call, if only to register your interest in adopting. Most Poodles up for adoption, and this includes Cockapoos, will probably end up here at some point.
Best LA Cockapoo Rescue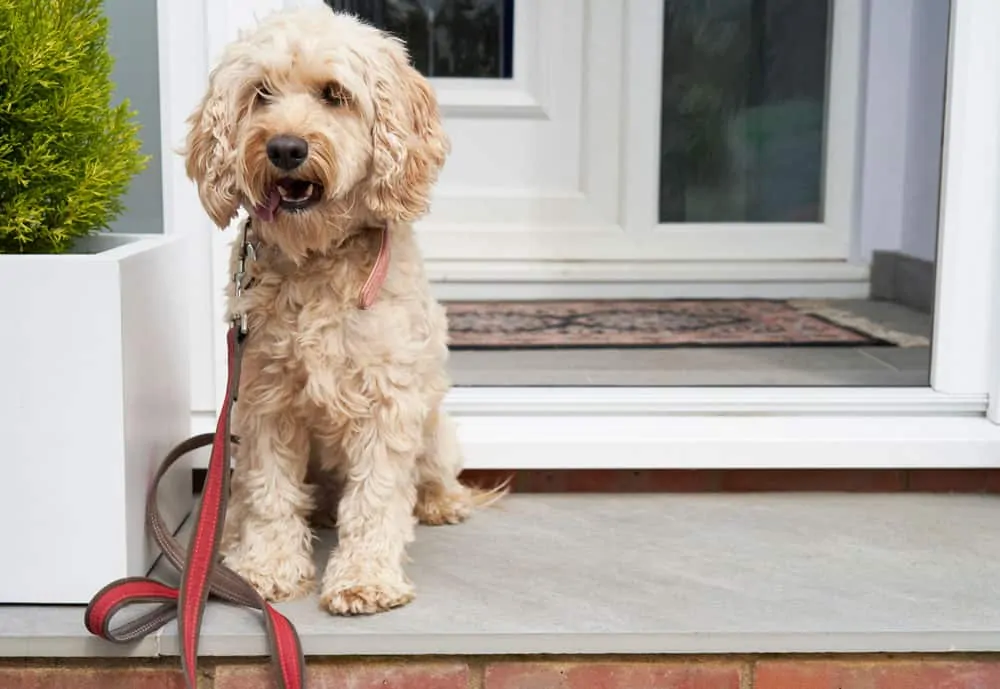 Poodles and Pals is a small rescue center in LA dedicated entirely to rescue Poodles. They are so small that they often will not have any dogs available, which we suppose is a good thing.
It means all of those lovely Poodles have been rehomed. If you are in LA, then they are an excellent organization to get in touch with at the start.
The application process with Poodles and Pals is quite in-depth, and that is just the way we like it. It virtually guarantees that these dogs will be ending up in the perfect home.
Best Northern California Cockapoo Rescue (Norcal Poodle Rescue)
If you are in California but outside of LA, you may want to check out NorCal Poodle Rescue and Adoption.
Again, they do not always have Poodles available for adoption, let alone a Cockapoo. Still, if this breed needs rehoming throughout the Northern California area, it stands a chance of ending up here.
One of the brilliant things about this rehoming center is that you do not have to apply for a specific dog right away. You can send in your application, and you can go through the entire application process.
If a dog does appear, and the rehoming specialist feels that this pup is going to be a good fit for you, then it won't be long before they get in touch!
Best Cockapoo Rescue Texas
Texas is a massive state, which means that it only makes sense that you have a couple of different places to choose from.
We don't think a single site visit has gone by where we haven't seen at least one or two dogs up for adoption on Doodle Rock Rescue. In fact, as we write this article, we see at least 8 available dogs.
A few dogs are going to have available on the Doodle Rock website in the coming weeks (they have to check the personality of the dog first).
You won't always find a Cockapoo here due to the rarity of the breed for adoption. Still, they certainly appear a lot more frequently on the Doodle Rock website than most other places.
Texas Poodle Patch Rescue isn't as large as Doodle Rock, but they have been in business since 2005, and they have rehomed hundreds of dogs in that time. Poodle Patch Rescue also has a fostering service in place.
This means that they may be great for those that may not be able to commit themselves to a dog for years and years on end but who may want to see whether Cockapoo ownership is right for them.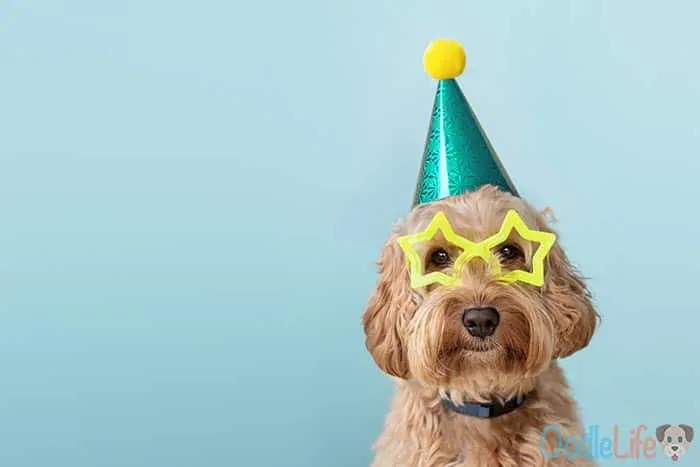 Best Cockapoo Rescue Maryland – Mid-Atlantic Poodle Rescue
Mid-Atlantic Poodle Rescue is another collective. This one will focus on those living in Maryland, Pennsylvania, and Virginia, so you have three different states available here.
There isn't a location that you can visit with this collective. Instead, all of the dogs are currently held by foster families. The idea is that you submit an application. If your application is approved, then you will be matched up to a foster family.
At the time of writing, Mid-Atlantic Poodle Rescue does not have any poodles listed. This is because they have recently had an issue with their website.
However, they claim that there are dogs available. You just need to get in touch with them to find out exactly what is there.
The collective suggests that you live around the Baltimore area or reach it since this is where the vast majority of their dogs are. They will have a meet and greet available in this area before you can adopt the dog, and they do not travel all that far.
Rescue Cockapoo Georgia from the Georgia Poodle Rescue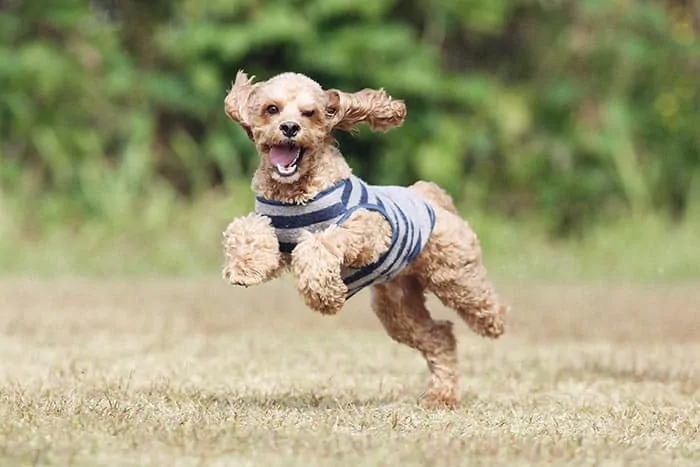 In the past, Georgia Poodle Rescue was able to offer adoptions all over the United States. However, they will now only deal with people that live in Georgia. In fact, you can't just live in Georgia.
You must also be located within 1.5-hours of Alpharetta.
This is because this is a rescue center that places a massive focus on ensuring that dogs are adopted into the right home, which means a big home inspection beforehand.
Due to the stricter requirements that Georgia Poodle Rescue has in place for adoption, they will almost always have some dogs available to consider. Their website isn't the best in the world, though.
If you want to adopt from Georgia Poodle Rescue, we suggest that you get in touch with them instead.
Rescue Cockapoo in Florida from the Florida Poodle Rescue
Florida Poodle Rescue is one of the largest Poodle rescue centers in the country. By all accounts, they are a fully-registered charity, and they even receive some of their funding from the Amazon Smile program.
They only deal with Poodles, and they often only have older dogs available. They will have rehoming centers all over the state of Florida, though. This means that they will likely have a dog in your area.
It is worth noting that they will not list all of the available dogs on their website. You will need to get in touch with them if you are interested in rehoming.
Why Do People Rehome Cockapoos?
Cockapoos do not always come up for adoption. In fact, it is rare for them to come up for adoption (more on that in a short while). However, they do appear from time to time.
Generally speaking, the reasons why they are adopted tend to be the same too. Well, at least outside of when somebody clearly is not fit to be a pet owner.
Cockapoos are Socially Needy
Cockapoos need a lot of attention. They can get quite irritating if you leave them alone for more than a couple of hours per day, and even then, they may not be happy about it.
Many people get a Cockapoo and very quickly realize just how much that Cockapoo needs attention. They may notice major behavioral issues if they do not give it to them!
You should never be getting a Cockapoo if you have a full-time job. They tend to be best for those people that will always have somebody at home.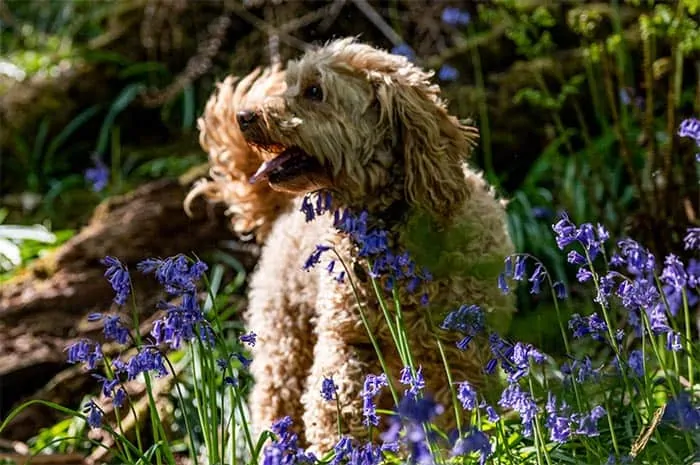 Some Cockapoos Bark Alot
Just like many smaller dogs, Cockapoos can bark, and they really do enjoy barking. This is very much going to be a defensive mechanism for them. Many people rehome their Cockapoos because the barking can get annoying, and they have no idea how to deal with it.
Unexpected Life Changes
Many of us will adopt a dog because we fully intend to raise it for the rest of the dog's life. However, sadly, our lives can often get in the way. We may get sick. We may have to move. We have to find a new job.
The mark of a good dog owner is knowing when their dog is better off with somebody else. It is a tough decision to make, but if our life changes in a way that makes it difficult to raise the dog in the same way that we did before, it is the right decision.
Children and Cockapoos – Not Always the Perfect Match
While the Cockapoo can be a decent family dog, some Cockapoos do not enjoy children. In fact, they loathe them.
Many families that give up their Cockapoo will do so because their child is not a good mix. You can't really give up your child to deal with the problem, can you?
Is Adopting a Cockapoo Rare?
Yes.
We have listed a few different Poodle rescue centers on this page. However, many of them will not have a Cockapoo available when you check. Some general adoption centres have never have seen a Cockapoo come up for adoption. There are a few reasons for this.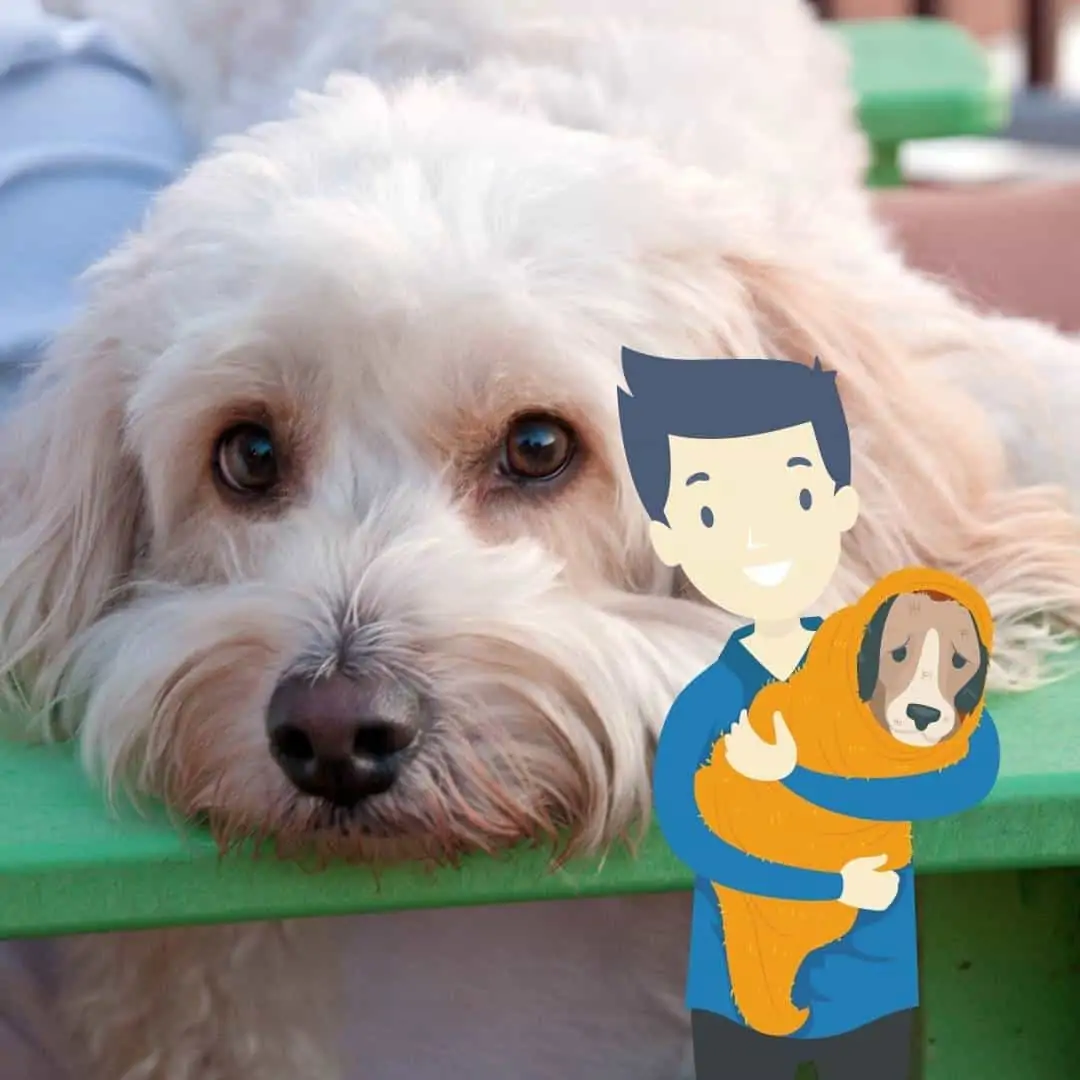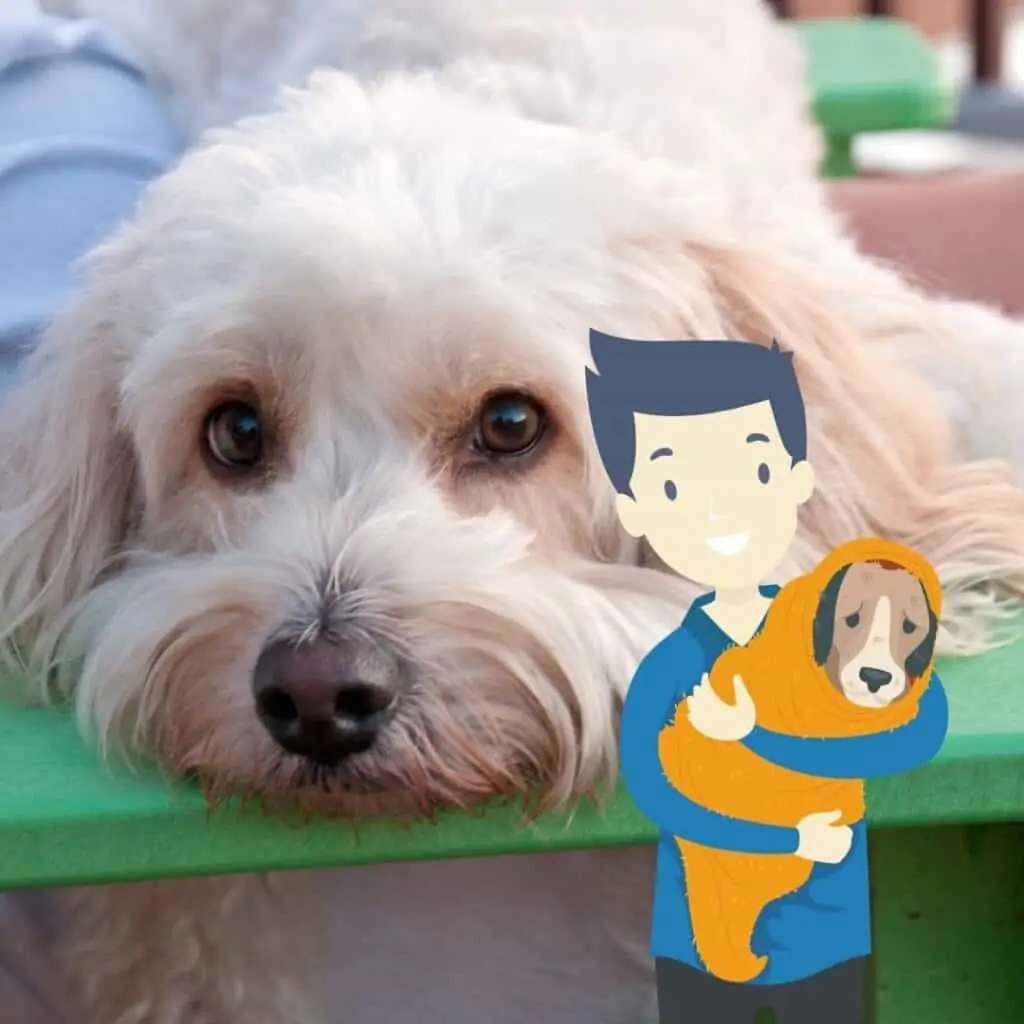 First and foremost, the Cockapoo is an incredibly popular dog. If it appears on any one of these websites, it will be gone in a few hours.
Many of them are never even listed since most people will have registered an interest in a Cockapoo. They are adopted before they get offered to the general population.
Many people are also reluctant to give up their Cockapoo. These dogs are friendly, and they can form a strong attachment with their owners.
If there are any issues with the dog, then most pet owners would instead work through the problems rather than taking them to an adoption center.
Where Can I Adopt a Cockapoo? (Other Places to Look)
As you saw, we already had a list of potential places that you can look for a Cockapoo, but we do have a few other options to tell you about.
Dog Rescue Centers
Dedicated Poodle rescue centers will always be the best place to look. Still, just about every general dog rescue center is worth checking out too. You won't ever find a specific shelter for Cockapoos. The breed is just far too rare for that to happen.
Facebook Groups
There are plenty of Facebook groups dedicated to Poodles and the Cockapoo. It may even be worth leaving a message in these groups so people can get in touch with you if they have an available Cockapoo.
Cockapoo Breeders
There are groups based upon Cockapoo breeders. You can talk to these groups to see if anybody is willing to rehome their dog or put it up for temporary fostering.
The latter option may be best if you are still unsure about whether dog ownership is right for you.
Local Dog Groups
If you are a person that really does want a dog that is brimming with energy, and one that other families may not be able to handle, then let local dog groups know.
These people tend to have their ears to the ground, and they may be able to help you find an excellent place for a dog. Lots of private adoptions have occurred because of this.
You could also check out our list of Goldendoodle rescues and Maltipoo rescues. There are some crossovers but some are unique and worth looking into.
Why Adopt a Cockapoo?
A Cockapoo is not going to be for everybody. However, they are brilliant dogs. There is a reason that Cockapoos/Spoodles are such a popular Oodle breed.
Cockapoos are great if you have a family. The dogs are incredibly friendly, and they are intelligent. The only time that we wouldn't really recommend bringing a Cockapoo into the mix is if you have very small children in the family.
You should also adopt this dog if you want something that you can bond adequately with. This means if you are at home for the majority of the time. You will also need to deal with those incredibly high energy levels that these dogs are well-known for.
Of course, never adopt a dog, including a Cockapoo, until you know precisely what you will be getting yourself in for.
What You Need to Know Before You Adopt a Cockapoo
We will wrap up by talking about a few of the things that you will probably want to consider before you adopt a Cockapoo.
This way, you will know everything that you should be expecting from this dog. You may also wish to talk to the rescue center. They will be able to give you further information on rehoming this dog!
They will miss their family.
Cockapoos are very clingy animals. Even if their previous owner wasn't the best in the world, we are 100% certain that they will miss their previous owner. It may actually take them a little while to warm up to you. During this time, you may end up dealing with all sorts of behavioral issues.
However, we can assure you that once the dog has warmed up to you, they are going to be incredibly loving and caring.
They may never forget their old family, but they will certainly appreciate everything that you are doing for them.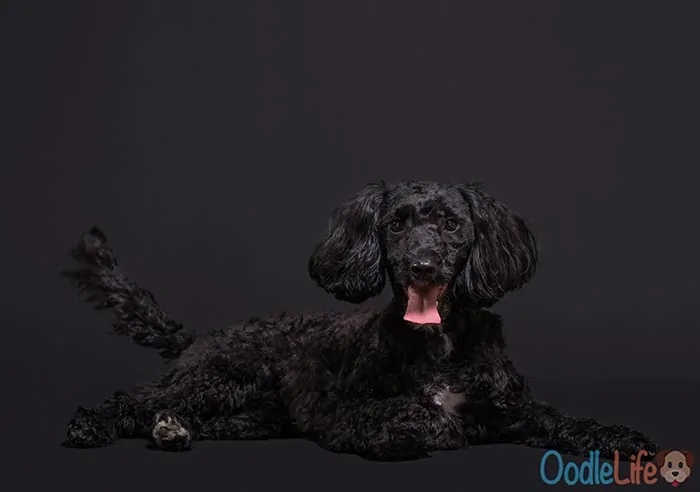 Exercise Requirements of Cockapoos
This may be a smaller dog, but it is a smaller dog that loves a lot of exercise. It needs a couple of hours of walks per day.
On top of this, they will also need to be mentally stimulated. This means that you will need to be playing with them in the comfort of your own home too.
Grooming Frequently is Necessary
One of the great things about owning a Cockapoo is that they do not shed all that much. However, this is a major downside too.
It means that you will need to pay a lot more attention to their grooming. This can be quite expensive as you will need to be heading to a pet groomer every 6-8 weeks.
Talk to the Previous Owners or Rescue Center
Every dog is different. While we can say that the Cockapoo tends to be a friendly breed, you do have to remember that each dog will have its own personality.
Before you adopt, you must talk to the place handing out the dog. Get a feel for whether that particular dog is right for you. It may also make it a tiny bit easier to plan your dog's home life.
You should probably also try to discover whether the dog is potty trained or not.
This will give you a solid indication of whether the dog can be trained by you. You may run into different issues if it is an adult Cockapoo that has yet to be potty trained.
Conclusion
Adopting a Cockapoo is not a decision that should be taken lightly. We are optimistic that you will end up having a tremendous amount of fun with this breed.
However, we do actively encourage you to do your research too. This way, you can be sure that you end up with the right dog. Remember, not only is your life going to be impacted here but the life of the dog too. 
If you are looking for other Poodle Mix rescues – check out top Goldendoodle Rescues, Cavapoo Rescues, and our guide to the best Labradoodle Rescues.