5 Best Maltipoo Rescues (USA)
Maltipoos are one of the most popular hybrid dogs people seek as companions. These Maltese and miniature poodle mixes are an excellent breed for any family who wants a lively, non-shedding hypoallergenic dog due to their lovable personalities.
There are many shelters across the nation that have Maltipoos available for adoption. Although it might be challenging to find a shelter for Maltipoos, several Maltese and poodle adoption centers have the occasional Maltipoo looking for a new home.
Here are some of the best Maltipoo rescues scattered nationwide that I encourage you to consider if you want to bring a toy Maltipoo into your life. Not only will you have a new friend, but you'll also save a life.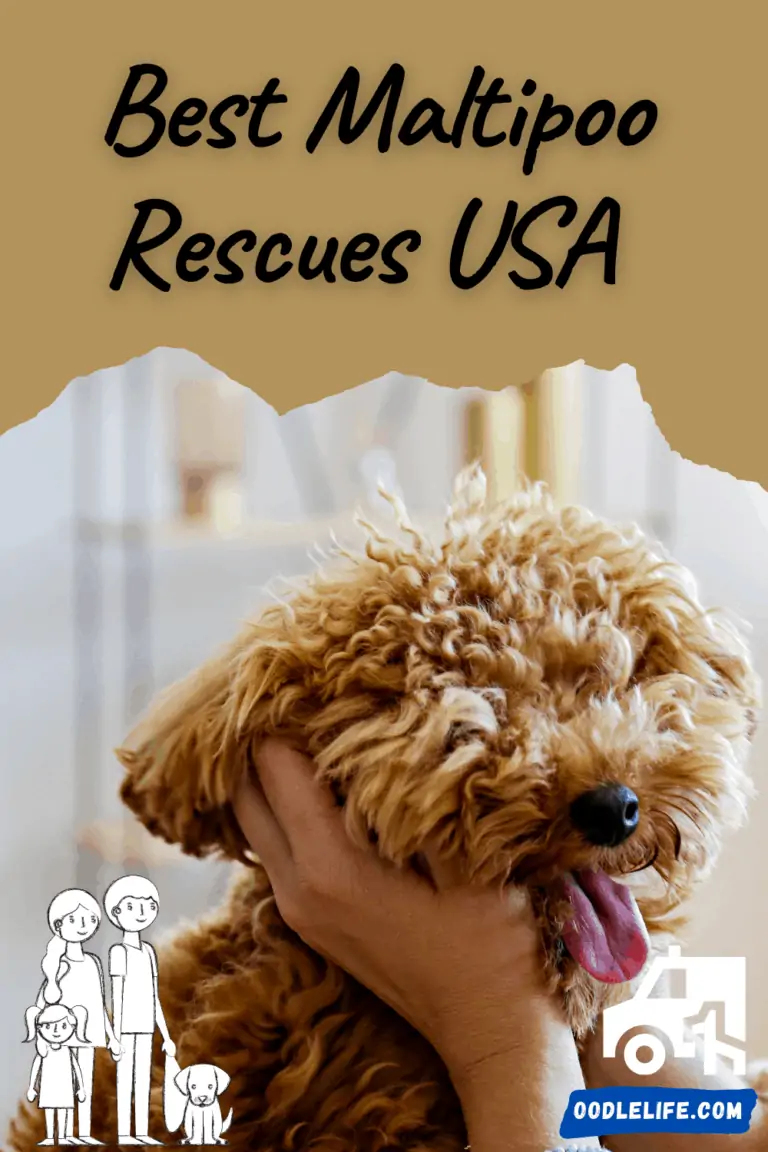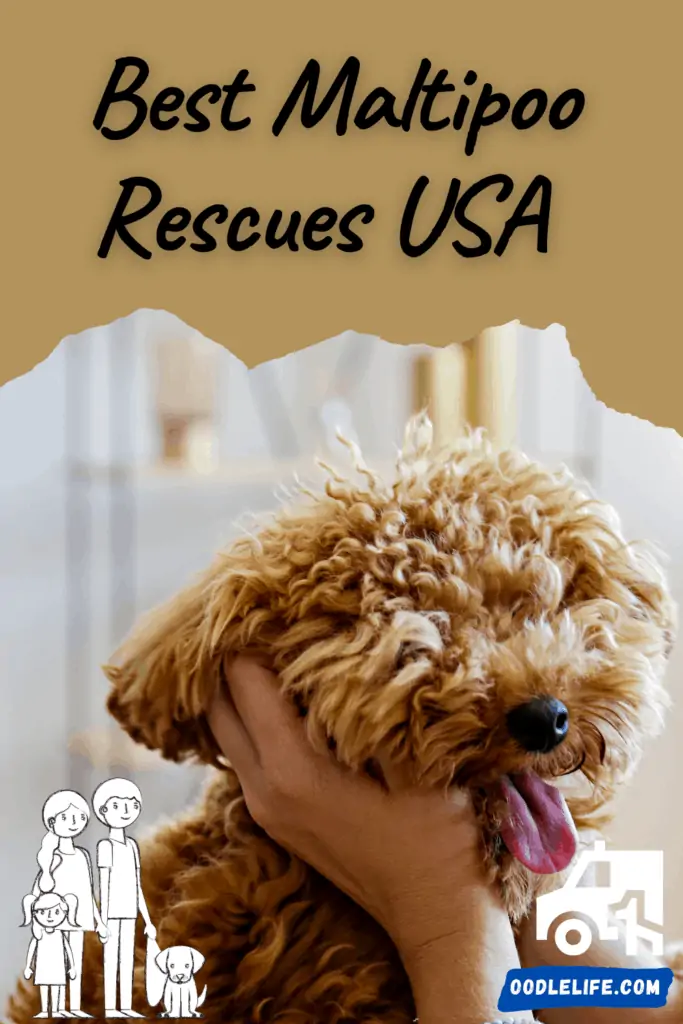 Poodle Rescue Connecticut
One prominent adoption center for Maltipoos includes Poodle Rescue Connecticut. This rescue's primary goal is to rehome poodles and poodle mixes as quickly as possible. They prioritize helping potential pet parents find the perfect match for their homes or lifestyles. You can always reach out to them to see if they brought in a Maltipoo who needs a new home.
They prioritize dogs' health before adopting them out to new forever homes. Their donations pay for each dog's spaying or neutering, vaccinations, grooming, and other health factors. They also provide training, socialization, and temperament pre-screenings before finalizing their adoptions.
This non-profit rescue works with other organizations, including the Poodle Club of America, PetFinder, veterinary hospitals, and several local and regional animal shelters. They also accept donations to provide medical coverage for Maltipoos and other poodle hybrids.
After submitting your application, their volunteers will interview you about your home's condition and your reasons for adopting. If you live near Naugatuck, this might be a viable option for you.
For more information about their adoption process, call (203) 729-8846 or email them at [email protected].
Metropolitan Maltese Rescue (New York)
Metropolitan Maltese Rescue is a non-profit organization dedicated to rescuing homeless Maltese and Maltese mixes, and placing them in permanent homes. They have over 20 years of experience. Regardless of their background, they're willing to give them the homes these dogs deserve.
As a non-profit organization, they rely on foster care for each adoptable dog. Metropolitan Maltese Rescue collects information from potential adopters to help them determine which dog is best suited for their lifestyle. Adoption fees may differ based on a dog's age.
The rescue also has a permanent foster program to provide care for Maltese with behavioral or health conditions that prevent them from getting adopted.
If you want to know if they have any Maltipoos available in their care, you can contact them at 1-646-926-7165 or [email protected].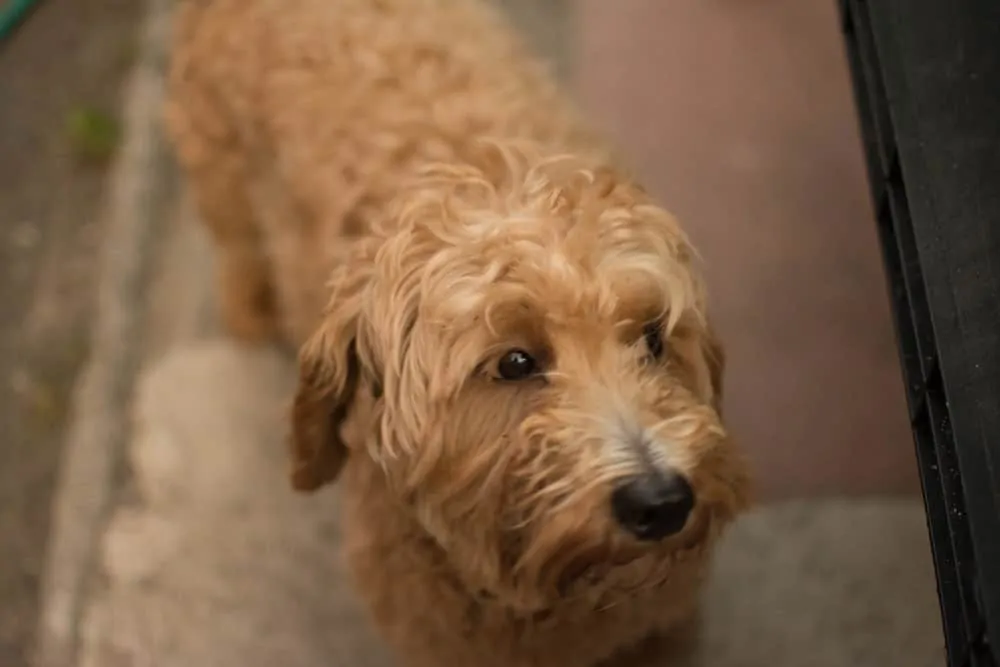 Florida Poodle Rescue
Florida Poodle Rescue is another reliable rescue service to consider. Established in 1994, they prioritize finding new homes for abused, unwanted, and abandoned poodles and poodle mixes. As a non-profit organization, they've rescued over 10,000 dogs. 
They provide extensive veterinary care for adoptable dogs, including spaying or neutering, vaccinations, medical procedures, and microchipping.
Before placing poodle mixes in their forever homes, they match them with compatible families based on their temperament and other factors. They also conduct home visits, including out of state, to ensure you're the right fit for the dog.
Florida Poodle Rescue provides foster care for each dog they save. The duration of their foster care depends on their condition when they first arrived at the rescue. Some dogs might receive foster care for several days, while others might require months. During this period, Florida Poodle Rescue covers for veterinary and grooming expenses.
This non-profit rescue relies on donations to pay for food, shelter, and medical care for poodles, Maltipoos, and other dogs in need. You can make a one-time donation or sign up for a recurring monthly payment to support their cause.
If you want to let the rescue know you want a Maltipoo, it would be best to indicate this specification on your application by selecting you want a mix instead of a purebred. If you want to know more about their available dogs, you can contact them at (727) 265-1766 or [email protected].
NorCal Poodle Rescue (California)
Founded in 1985, NorCal Poodle Rescue is the United States' third-largest poodle rescue. They prioritize rescuing and rehoming poodles and poodle mixes. If you're interested in finding a Maltipoo, you can contact them to see if any are available for adoption.
Some of these rehoming and adoption practices include taking in dogs whose owners can't take care of them anymore due to an owner's health or age and taking in dogs other shelters deem as "unadoptable." Once NorCal Poodle Rescue treats their health conditions, they focus on finding them the perfect forever homes.
Their adoption fees differ based on the type of dog you want to adopt. Typically, adoption fees for standard poodles and their mixes cost more than miniature or toy mixes. These fees cover several components of the rescue's functions, including fostering, training, medical treatments, and spaying or neutering.
If you're interested in adoption, you can fill out an online adoption form, and they'll if you're a good fit for the dog you want and approve of visiting them at Grass Valley, California. If you want to know more about their services and available dogs, contact them at (925) 322-0223 before filling out your application.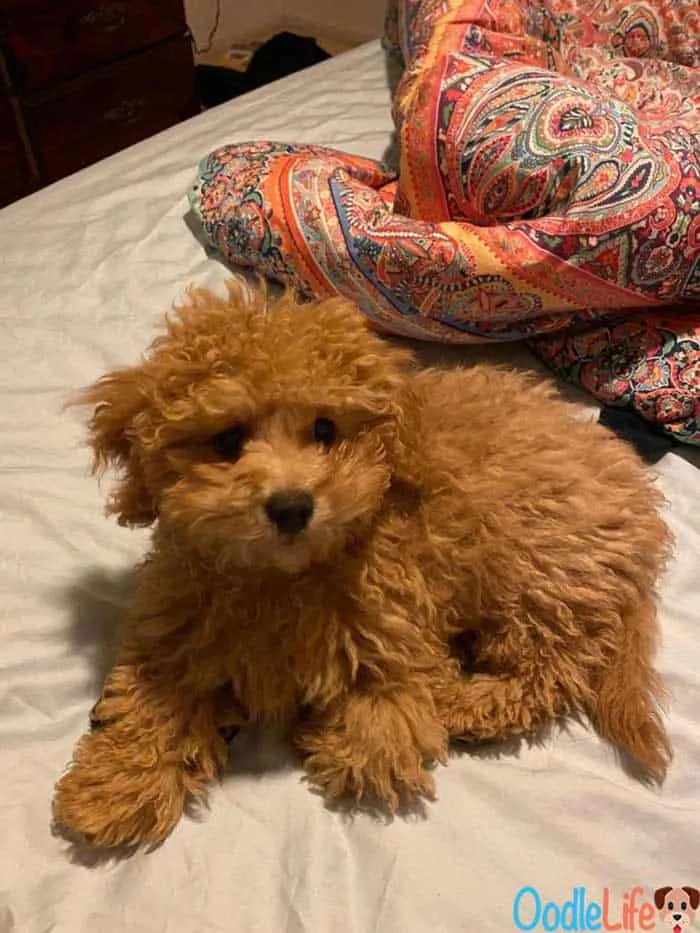 Carolina Poodle Rescue (South Carolina)
Another contender we consider as one of the best Maltipoo rescues is the Carolina Poodle Rescue. Despite its name, the rescue accepts all types of dogs. They also prioritize giving senior and special needs dogs the attention, medical coverage, and love they deserve.
If you're interested in a Maltipoo, you might find one here. Carolina Poodle Rescue houses over 100 dogs, including several poodle mixes. If you're interested in adopting any of them, the adoption profiles list the types of homes they're suited for and medical routines if they're special needs.
Their adoption process does its best to find out what type of dog you want, how it matches your lifestyle, among other factors. They'll also perform a background check and home screening to ensure if you're qualified for the dog you want to adopt. For example, if a Maltipoo requires around-the-clock care, they'd fit in with a house with people who don't leave the house often.
After your application gets approved, you should prepare your trip to Dreamweaver Farms, Pacolet, South Carolina, to pick them up and take them home. If you have any questions about their adoption services, contact them at https://carolinapoodlerescue.org.
Mid-Atlantic Poodle Rescue
Another place you might find adoptable Maltipoos is Mid-Atlantic Poodle Rescue. They do rescue operations in Maryland, Pennsylvania, and Virginia and specialize in finding homes for poodles and any poodle mix small breed dog. Many of these dogs experienced numerous hardships, including abandonment and life on the streets. No matter the circumstances, they always try to help.
Although MAPR doesn't have a physical shelter facility you can visit, many of their volunteers foster the dogs they take in and prepare them for new lives with their potential adopters. Although surrendered poodle mixes have recorded health records, dogs with no apparent medical history get thoroughly examined and vaccinated before going to a new home. Adopting an adult Maltipoo is more common than a Maltipoo puppy.
If you want to adopt a Maltipoo, you can reach out to them, and they'll let you know if there are any available in foster care. With so many poodle mixes rescued, you might find a perfect puppy who wants a new home.
If you live in Maryland, Pennsylvania, or Virginia, feel free to contact them at (410) 963-0079 or [email protected].
American Maltese Association Rescue
This rescue organization specializes in saving Maltese and Maltese mixes. The American Maltese Association Rescue implements foster care for adoptable dogs to keep them socialized and healthy before finding potential adopters. They rescue Maltese mixes from several unfortunate situations. 
If you want to ask about Maltipoos that might be available, contact a coordinator closest to your area. These locations include:
Pennsylvania, Ohio – (610) 589-6252
New York, New Jersey, Conn, Mass, and Rhode Island – (212) 874-7689
Virginia, W. Virginia, Delaware, N. Carolina, and Washington D.C. – (703) 330-3207
Midwest (Wisconsin, Minn., Illinois, Iowa, Kansas, Nebraska, and Missouri)- (612) 237-119
Pacific Northwest (Oregon, Washington, Idaho) – (707) 964-4592
Northern California and Nevada (707) 795-7759
Southwest (Arizona, New Mexico, Texas, and Oklahoma) – (707) 964-4592
National Coordinator (Fort Bragg, CA) – (707) 964-4592
Why Should I Adopt a Maltipoo?
There are several advantages of adopting a Maltipoo, including companionship and reducing loneliness. Although you might think it's easier to find one through a reputable breeder or pet store, adopting one of these precious pups is another option to consider.
You could also see if other Poodle Mix dogs are available. Check out the best Goldendoodle rescues and best Cockapoo rescues in America.
You Give Them Another Chance at Life
When you adopt a Maltipoo, or any dog, regardless of pedigree or background, you give unwanted or neglected dogs another chance at life. When you adopt them from a rescue or shelter, you remove rejection, stress, and euthanization. Whether you take in a young or old Maltipoo, you keep them from becoming another statistic of animals lost per year.
They're Small Enough to Adapt to Any Environment
Once you adopt a Maltipoo, they'll show you their true colors. They tend to be affectionate dogs who love attention and staying by your side. Weighing between 10 to 15 pounds, they're small enough to adapt to any home environment, making them ideal for smaller houses and apartments.
Although they are small, they can exert as much energy as larger breeds. Due to their adaptability, they also enjoy lazy days when you're bored, or there's bad weather.
Things to Consider Before Adopting a Maltipoo
Adopting a dog is a life-changing experience for many new pet owners and families. However, it would be wise to consider several components before deciding on adopting one of these adorable bundles of energy. By taking this responsibility, you won't have to worry about too many surprises down the line.
Lifespan
Before adopting a Maltipoo, it would be wise to think about how long you'll have to raise it. Their typical lifespan ranges between 10 to 15 years. They're a particularly hardy breed and don't have many health issues. A balanced diet and exercise routine typically leads to a longer life for Maltipoos.
They keep a simple life and eat basic dry dog food kibble, high in protein (even chicken) and limited carbs like sweet potato. Maltipoo food requirementss are similar to any other small dog (and they eat aboiut the same amount as a Toy Poodle).
Temperament
People revere Maltipoos for their friendly, outgoing nature, but they might not be appropriate for specific lifestyles. If you're too preoccupied with other stuff, are constantly out of the house, or leave them alone for too long after spending minimal time with them, a Maltipoo pup might develop separation anxiety. Spending extended periods at a shelter might also amplify its instability.
Maltipoos are amn intelligent adult dog but might be stubborn while practicing some training routines. Despite this, they're geniuses. Some energetic dogs might show signs of hyperactivity if not adequately stimulated.
Grooming Your Maltipoo
Many people get Maltipoos because of their reputation as hypoallergenic dogs. This dog's coat produces less dander than other breeds, making it more suitable for you if you have allergies. They require regular brushing to prevent fur matting. You can't predict if their fur will appear more Maltese-like or poodle-like as a hybrid breed.
You should bathe a Maltipoo once a month if they don't get too dirty and trim their coat once or twice a year.
Family Size
Although Maltipoos are friendly dogs, not every small dog acts the same way. Maltipoos might not be suitable for small children due to their size and excitability. You don't want to risk them getting injured by kids who don't know any better.
If you have cats or other dogs present in your household, it would be wise to supervise their interactions to ensure they don't become aggressive with the Maltipoo you adopt. As you continue this process, they'll become accustomed to each other, and conflict won't arise quickly.
Conclusion
Although it might be challenging to find an organization catering to saving Maltipoos, several rescues and shelters take in many dogs, including rescues dedicated to helping Maltese and poodles. If you contact them, they'll let you know if they have Maltipoos available in their facilities or foster care. These are popular dogs and it is fa more common toa dopt one from a Maltipoo breeder – so you may need to be patient.
If you're ready to take responsibility and save a dog, you'll need to dedicate yourself to this commitment. Once you do, it'll be worth spending time with a new companion.
If you are looking for other Poodle Mix rescues – check out the top Cockapoo Rescues, Top Goldendoodle Rescues, Cavapoo Rescues, and our guide to the best Labradoodle Rescues.