21 Best Big Dog Names [Actually Good]
Choosing a name for a big dog can be a challenge. Many nicknames describe the overwhelming size of your furry best friend. It can be tough to narrow options down to actually good big dog names, but we provide you with a list of our favorite choices and why each one is unique.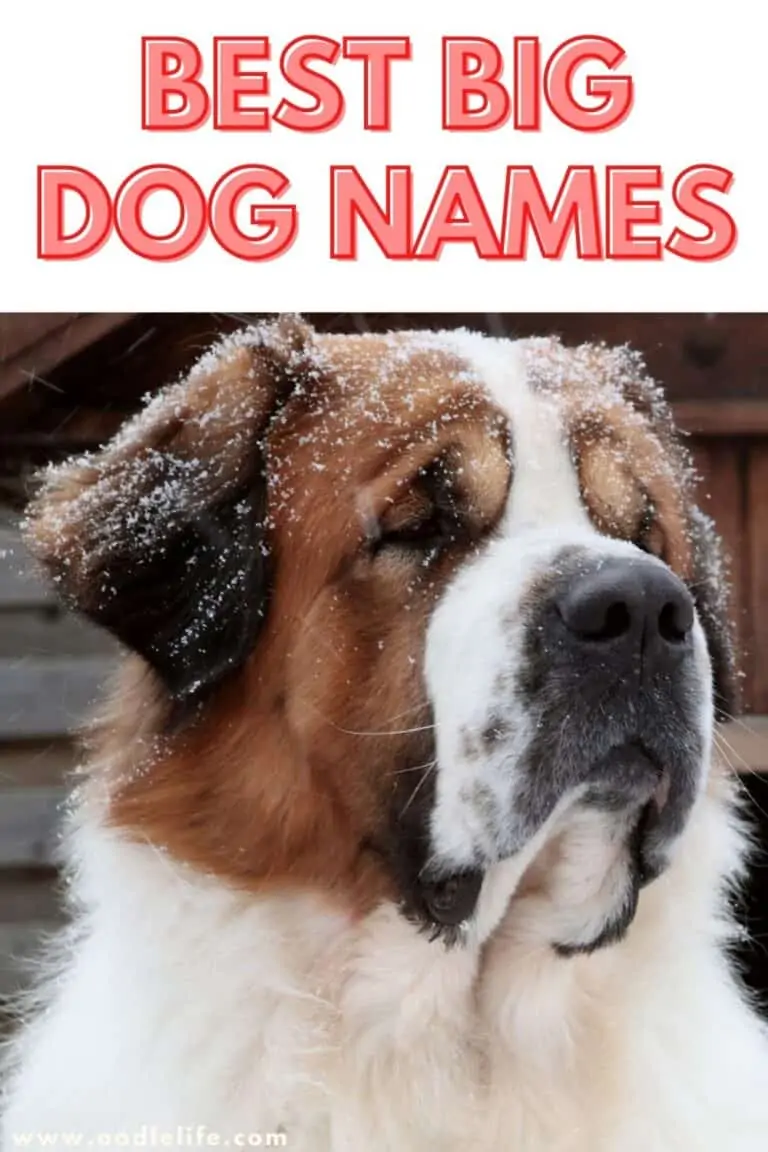 How to Choose the Best Big Dog Name
The most important things to remember when choosing a dog name are confidence and open-mindedness. Below are some of the essential tips on choosing the best name for your big dog.
Keep It Short and Sweet
When you choose a name for your dog, it would be best to keep it simple. You will constantly address the dog for commands, mealtime, or affection. Therefore, you do not want it to be a mouthful to say. Keeping it short and sweet will also eliminate confusion for the dog, making it easier for the dog to understand.
Avoid a Name That Sounds Like Another Dog in the Household
If you have multiple dogs in the house, it would be best to pick a name that sounds different. Two dogs with a similar name might get confused when you call out to one or the other. When the nickname is distinct, it will be easier to train your dog. This allows them to respond more effectively, thus eliminating any communication barriers.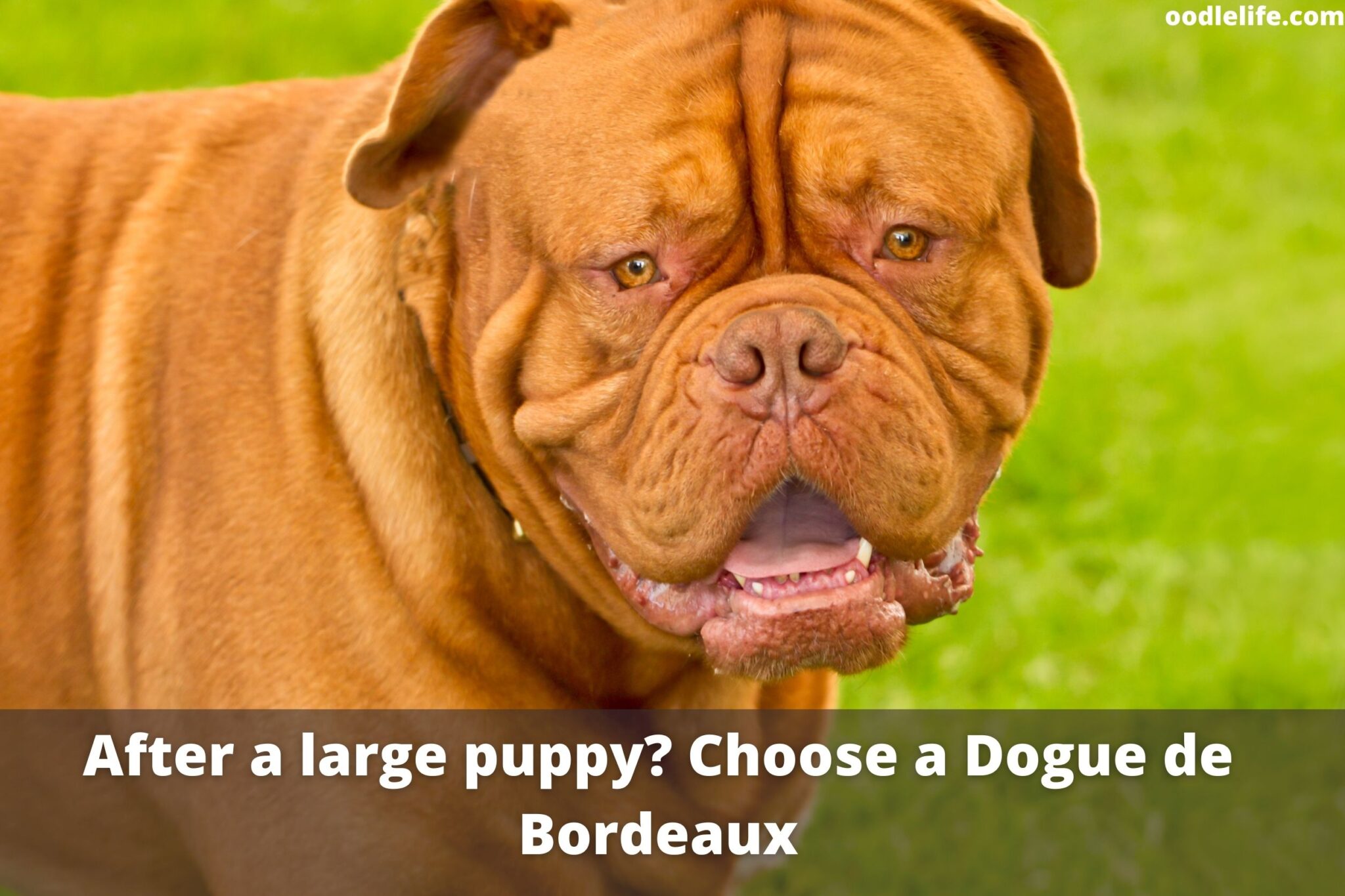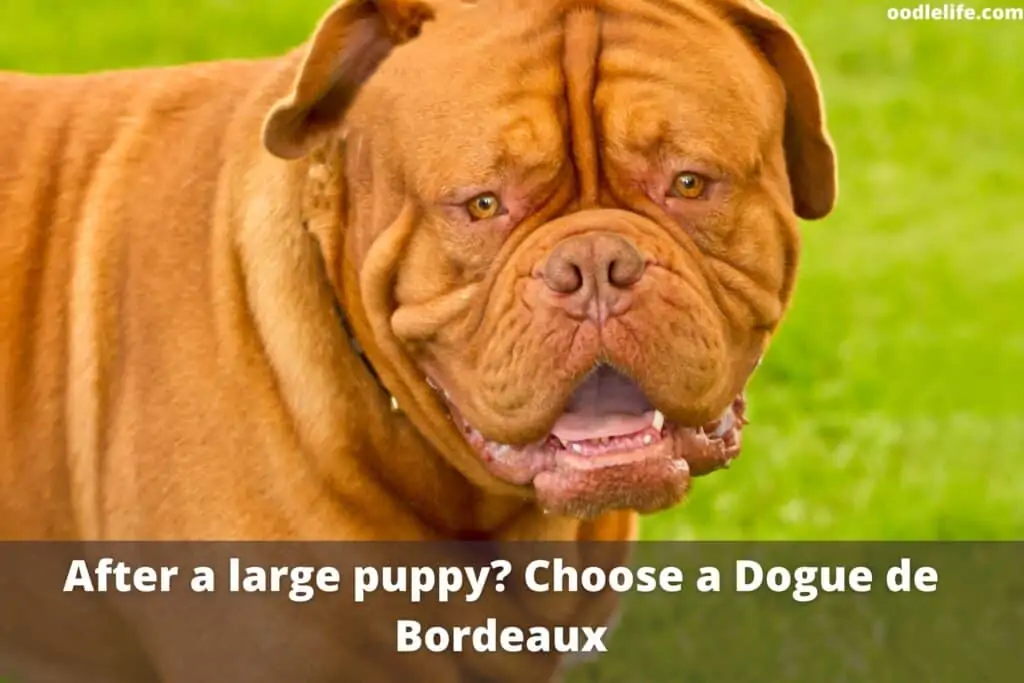 Create a Visual
The dog's name needs to describe its massive size in the best way possible. When other people hear your dog's name, they should immediately know it is a large pet. All the suggestions we provide on the list will help you accomplish this goal.
Be Creative
You want to make sure your dog's name is as unique as possible. As you decide on a name, take your time throughout the process. In addition to reviewing the recommendations on this list, draw your inspiration from a variety of sources. Think about meaningful movies, adjectives, unique moments, and your favorite things. Brainstorm and write down your top names, and then revisit.
Be Confident with Your Choice
We understand it is easy to overthink when choosing a name for your dog. When you finally determine a winner, be confident in your decision. You put a lot of thought into it, which is why it is critical to make peace with your choice.
Dog Name Recommendations: Big Dogs
Below is our list of best big dog names that are sure to capture the booming presence of your furry friend. We considered all types of big dogs, including young, old, fierce, and fluffy.
1. Beast
There is no doubt that "beast" describes a big dog. However, this name is perfect for an owner that has a fierce, protective dog. A "beast" name should not only capture the dog's toughness but should also instill fear for any attackers or threats.
2. Jupiter
Jupiter is a quality name for your dog because it is also the biggest planet in the solar system. The planet's size is common knowledge for most people, which is why it is an excellent descriptor for your dog. It also spins the fastest out of any planet, making it a suitable name for a quick dog.
3. Canyon
A canyon is a large area in between mountains. The space is usually big enough to contain a flowing river. Not only does the word "canyon" sound big, but it also describes a larger animal effectively.
4. Hulk
The hulk is known for its abnormally large size and strength. If your dog's immense stature draws comparisons to this popular Marvel comic book character, it could be an excellent name for it. This name is also a good choice for a protective dog that sometimes has a temper.
5. Cliff
Cliff is a common nickname for humans, but it can also be a name for a dog. A cliff is a tall, steep rock structure that overlooks the water. If you own a taller, towering dog, the nickname "Cliff" could describe it well.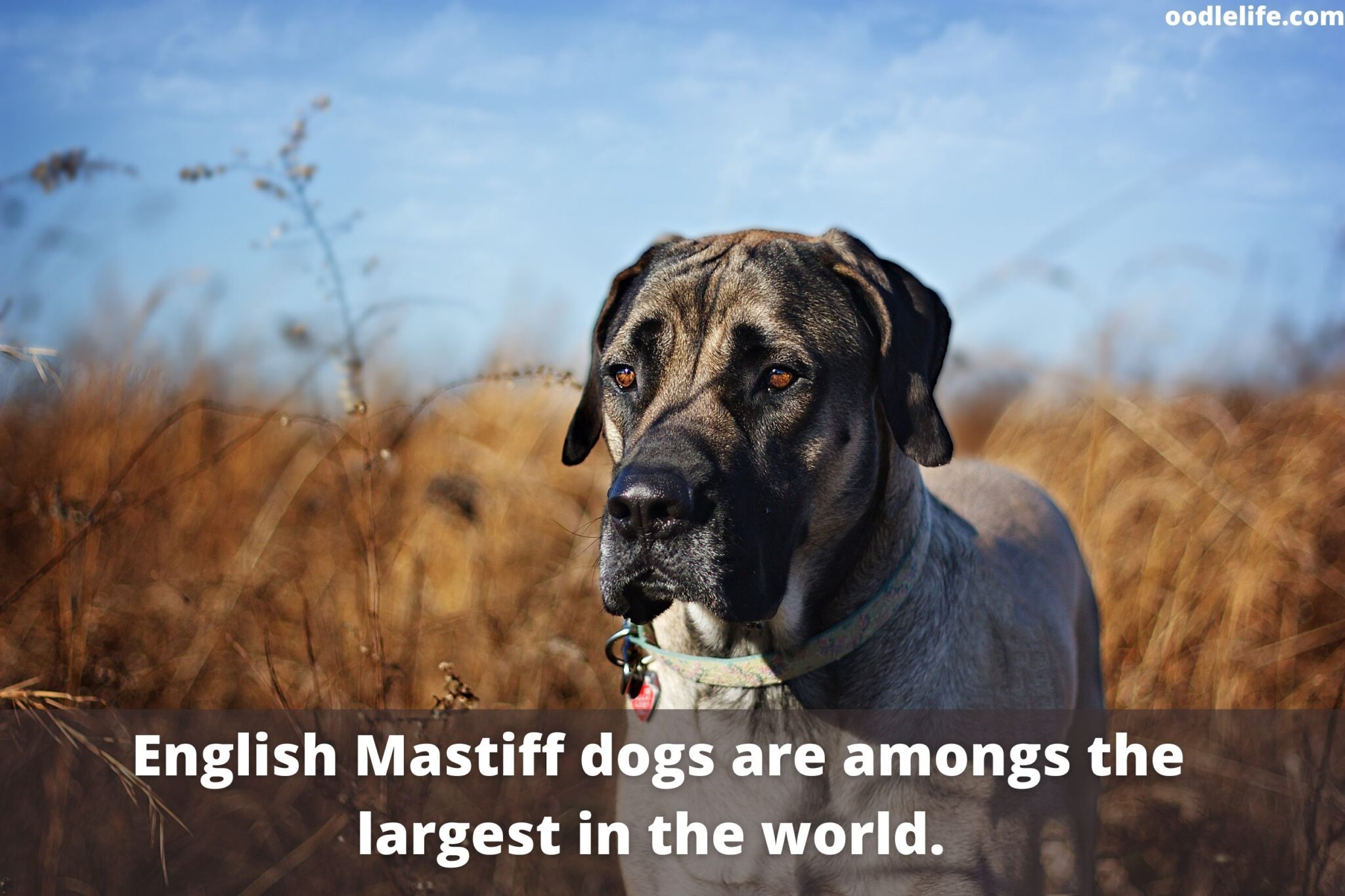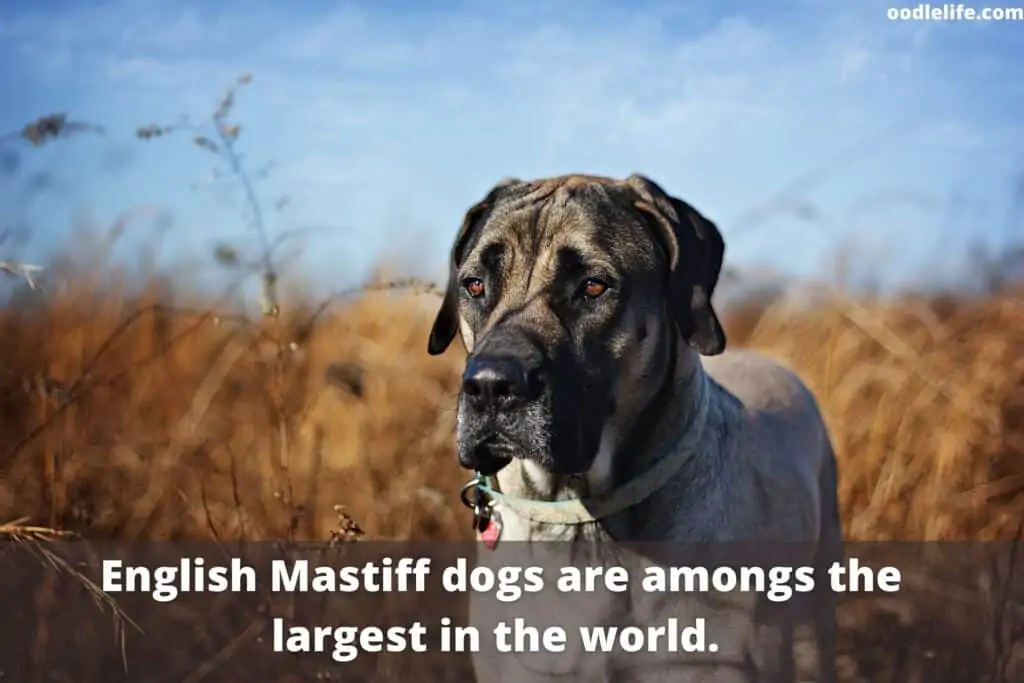 6. Everest
Mount Everest is the tallest mountain that stands above sea level. Much like "Cliff," the name "Everest" is a suitable choice for a dog that is both big and tall. Mount Everest is widely understood as a towering natural structure, so people are sure to recognize your dog's taller size.
7. Tyson
For the boxing fans out there, Mike Tyson is one of the best athletes of all time. He is a strong human being with a powerful punch. If you have a tough dog with a menacing presence, the name "Tyson" could be an excellent name choice.
8. Tank
Tanks are a powerful force in army warfare and transportation. It usually carries a lot of momentum, making it a good name for a large dog. If your protective dog is fast and brings a lot of force, you should consider naming it this.
9. Moose
A moose is a huge animal, standing anywhere between 4.6 and 6.9 feet. It also weighs between 840-1,500 pounds. While your dog probably is not this big, it may draw a comparison to the moose.
10. Tornado
Tornadoes are violent and destroy everything in their path. Although you may not want your dog to do this in your household, "tornado" could be a cool name. This nickname is another good choice for a protective dog that destroys any attackers or threats.
11. Tsunami
Tsunamis involve a huge chunk of water, and they usually take place in a massive lake or ocean. If your dog brings a powerful force wherever it goes, "tsunami" could be a memorable nickname.
12. Alpha
Scientists first pioneered the term "alpha" during animal behavior research. It describes the male animal that serves as a leader of a group. This leader was usually the biggest and strongest member. If your large dog breeds leadership, alpha could be a meaningful name. Alpha would also be the perfect name for the "leader" of a household pack of dogs.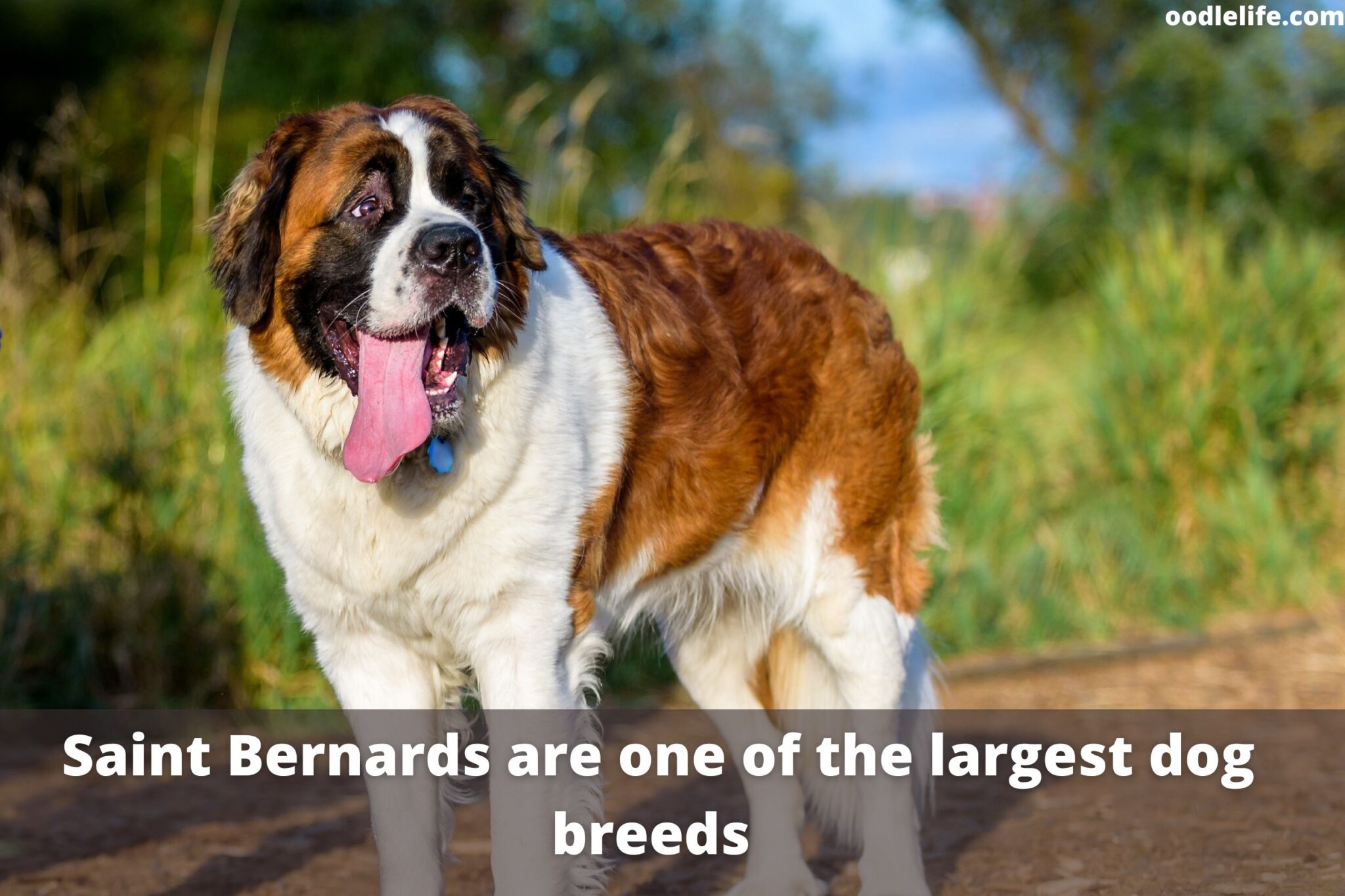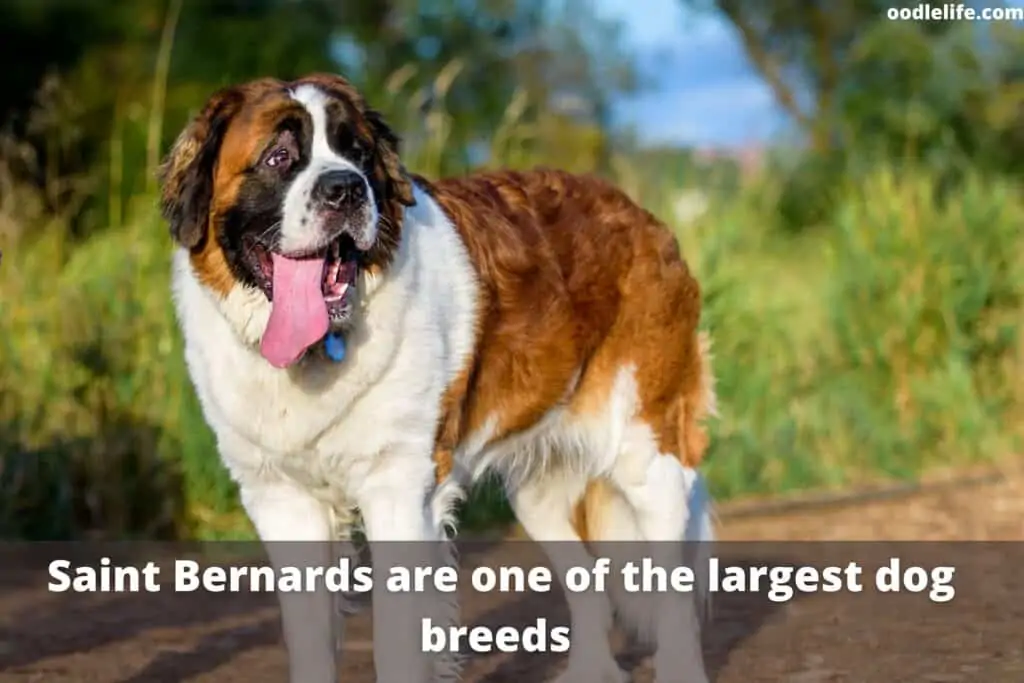 13. Hercules
Hercules is a staple Disney character based on Greek mythology. He is the son of the goods and lives among the human mortals as a half-god, half-man. He is known for his incredible strength and size. Apart from the uniqueness, it could be a fantastic name choice for your large furry friend.
14. Thunder
The sound of thunder gives off an impressive, booming presence. Its sound also delivers a gloomy warning sign of an incoming storm. If your big dog has an aura like thunder, this name could be a good fit.
15. Titan
The term "titan" comes from Greek mythology because it describes a giant family. Titan is also Saturn's largest moon. As you can see, the word is widely associated with big things, making it an applicable name for a larger dog.
16. Zeus
Zeus is a Greek god of the sky. He represents the alpha, protector, and ruler of all humans and gods. Zeus' stature creates a powerful, towering brand. If your furry friend gives off similar vibes, Zeus would be an excellent nickname.
17. Big Country
Big Country is the name of a Scottish rock band, but this big dog name does not necessarily apply to the singing group. It is more for the name itself because it has the word "big." Big Country is also a unique name not used as much.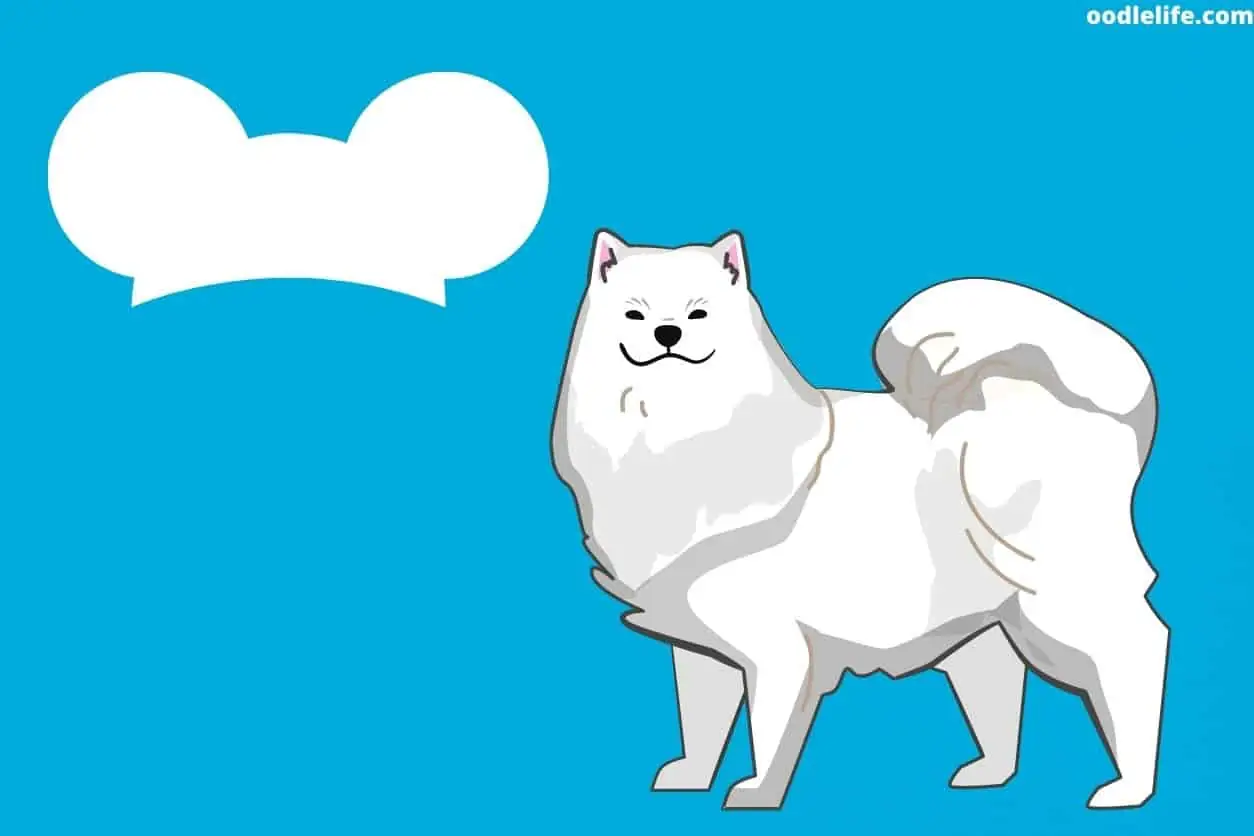 18. Buffalo
The American Buffalo adult male stands around 9.3 feet while weighing anywhere between 1,000-2,200 pounds. If your dog's large size resembles this giant animal, this is a perfect name to consider.
19. Chunk
You might own a large dog, but he or she could still be a big baby! "Chunk" is a name that represents a large dog, but it has a cute meaning behind it. Chunk might not give off intimidating vibes, but it could be a fitting name for your adorable furry friend.
20. Thanos
Thanos is one of the mightiest characters within the Marvel Universe. Not only does he have a towering size, but his strength is unmatched. These characteristics may be true with your dog too. When comic book fans hear this name, they will immediately know how big your dog is.
Need more dog name inspiration?
Final Wrap Up
As you can see, the opportunities are endless for big dog names. We outlined name recommendations for fierce dogs, powerful dogs, protective dogs, and cute dogs. No matter what you choose, make sure it is a name that describes your connection with your furry best friend. That name will stick around forever, so you choose one that is close to your heart.