9 Best Shampoo for Maltipoo Coats
One of the most beautiful things about maltipoos is their fur. Bred from Maltese and Poodles, Maltipoos are known for their coats, which can be straight like a Maltese, curly like a Poodle, or somewhere in between.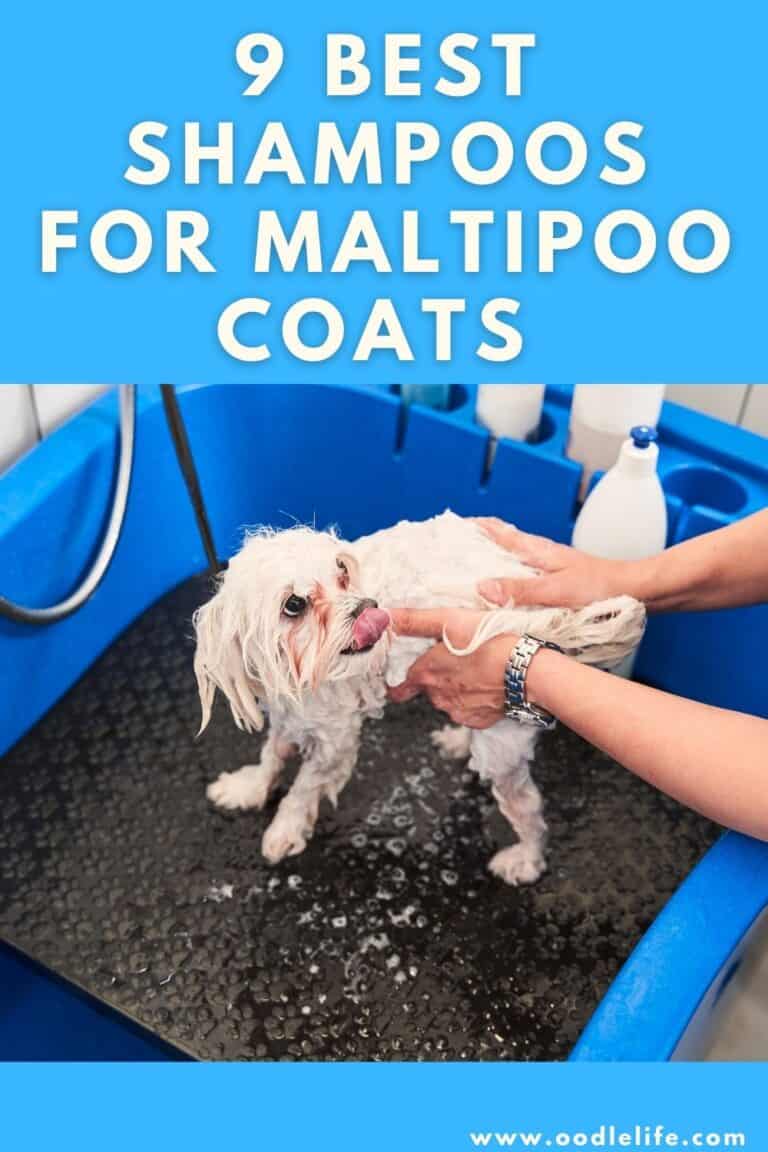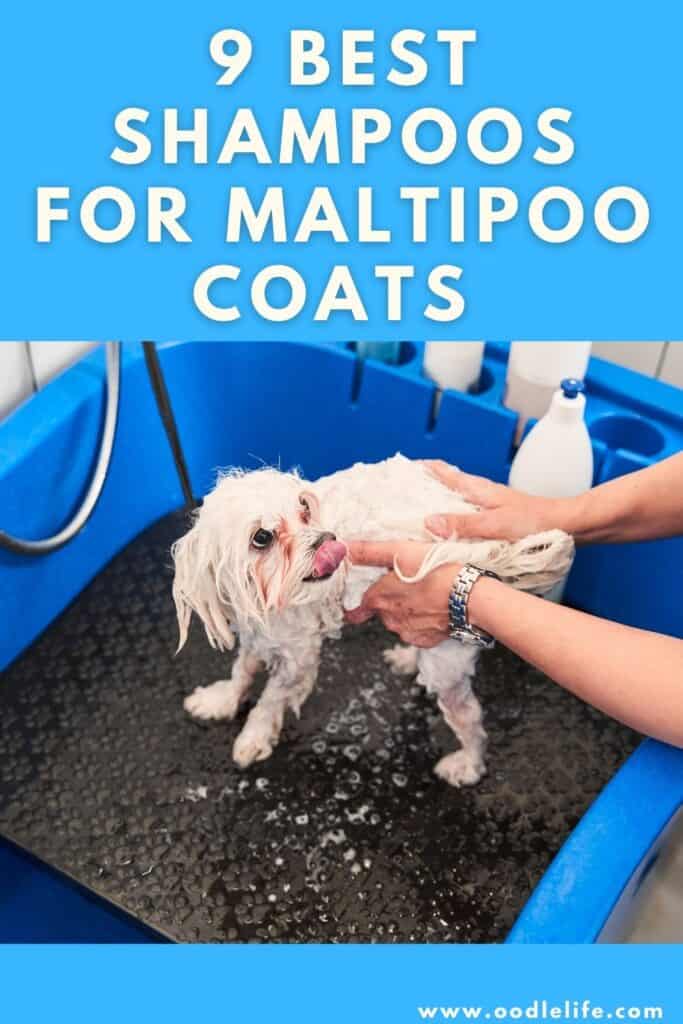 A favorite for their looks and dispositions, maltipoos don't shed as much as other breeds, making them a great choice for those allergic to pet dander. They're affectionate with family and friends and adapt to their surroundings well.
Their good looks – soft, sometimes curly fur – do require some maintenance.
10 Best Shampoos for Maltipoos
What shampoo is best for this designer dog's hair care? The team at OodleLife rounded up the best Maltipoo shampoos on the market.
Cleaning ability, conditioning, and scent were all taken into consideration as we chose our 10 best Maltipoo shampoos. Here are our choices, along with a few pros and cons.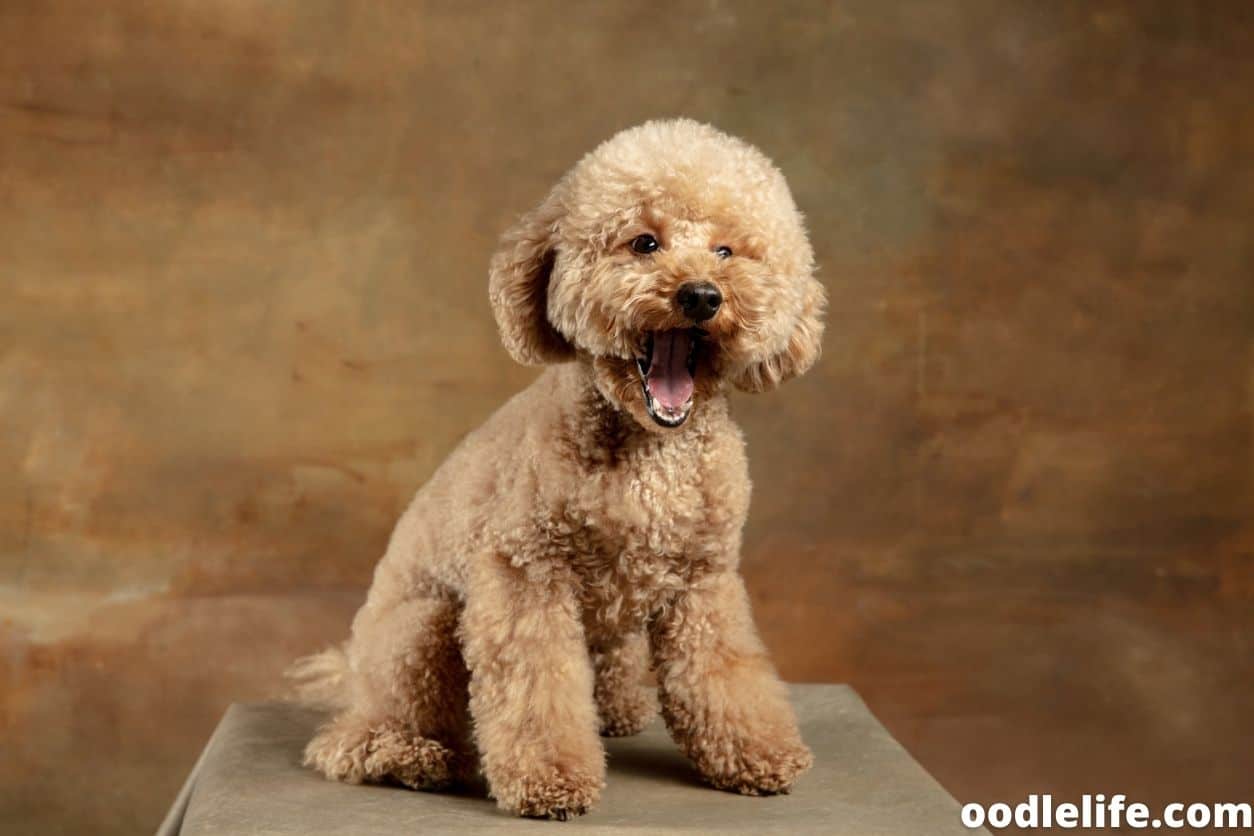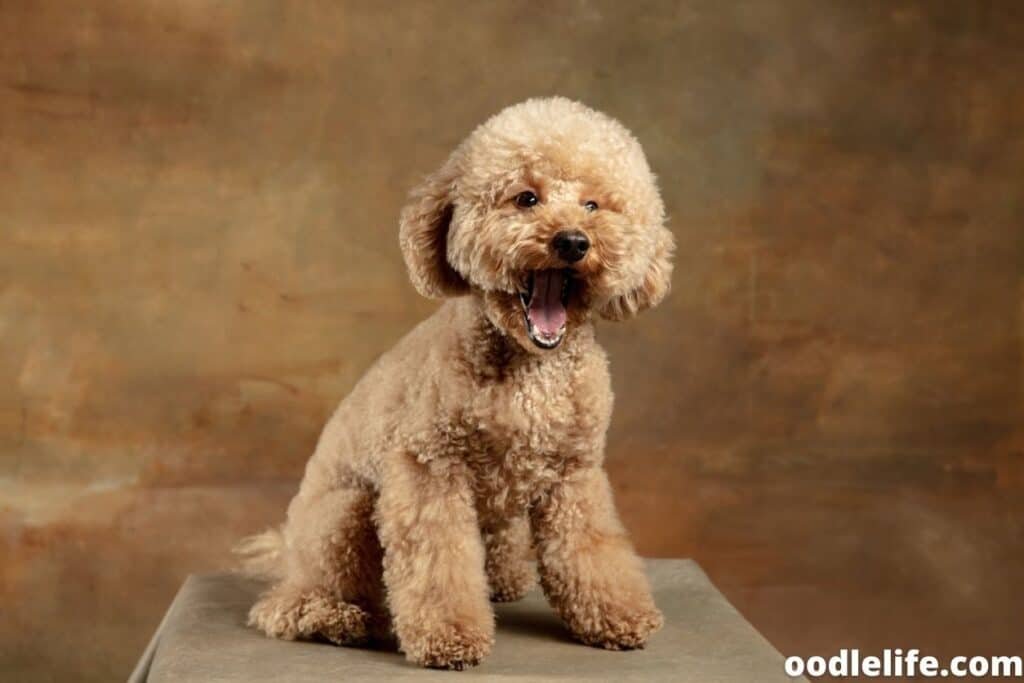 Burt's Bees 2-in-1Dog Shampoo and Conditioner
Burt's Bees Dog Shampoo for Puppies, 2 in 1 Shampoo and Conditioner, Buttermilk and Linseed Oil, 16 Oz
SOOTHES AND SOFTENS — Burts Bees Puppy Shampoo and Conditioner cleans, soothes, softens, and conditions your puppy's skin and coat
MADE WITH THE HIGHEST QUALITY INGREDIENTS — All natural ingredients include buttermilk, which soothes skin and softens hair and linseed oil, which deeply conditions your puppy's coat
DIRECTIONS — Apply to dog's wet coat. Work from head to tail and rinse, carefully avoiding eyes. Shampoo will have a light lather as this solution is made with only natural ingredients that are safe and effective for your pet. Store in a cool, dry place
SUITABLE FOR ALL DOGS AND PUPPIES — This mild shampoo and conditioner is pH balanced especially for all dogs and puppies
100% SAFE — Veterinarian recommended formula, free of fragrances, sulfates, colorants, and harsh chemicals
Formulated with natural ingredients including soothing buttermilk and linseed oil to make your Maltipoo's coat shiny, Burt's Bees 2-in-1 Dog Shampoo and Conditioner is gentle enough for Maltipoo puppies. This veterinarian-recommended shampoo is free from sulfates and harsh chemicals.
Pros
Conditioning formula
Gentle enough for puppies
Sulfate-free
Cons
Doesn't have a frothy lather
Veterinary Formula Solutions Snow White Shampoo
If you have a white Maltipoo, this shampoo will safely whiten fur with optical brighteners. Your pet's fur will look whiter, feel softer, and have a fresh citrus fragrance.
Sale
Veterinary Formula Solutions Snow White Shampoo for Dogs and Cats, 17 oz – Safely Remove Stains Without Bleach or Peroxide – Gently Cleanses, Deodorizes and Brightens White Coat – Fresh Scent
FOR WHITE DOGS & CATS – Veterinary Formula Solutions Snow White Shampoo is specially formulated for pets with white coats. Patented optical brighteners safely eliminate yellowing, stains & dingy fur to bring out your pet's natural bright white coat.
LONG LASTING FRAGRANCE – The exceptional long-lasting blue coral citrus fragrance of this pet shampoo has patented fragrance extenders so your clean and white pet will smell amazing long after bath time is over.
NO BLEACH OR PEROXIDE – This white dog shampoo contains no bleach or peroxide that might irritate your pet's skin. With gentle Vitamin E and green tea extract, your pet's coat will be free from stains and back to its natural bright white color.
SAFE FOR DOGS, CATS AND HORSES – Snow White shampoo is pH balanced for your pet's sensitive skin. It will not wash away topical spot-on flea and tick treatments. It's shampoo for cats, dogs, and horses.
EFFECTIVE & AFFORDABLE – Veterinary Formula Solutions products are created with premium ingredients but available at a price that pet parents can afford. We know your dogs and cats are more than just pets, because we are pet parents too.
Pros
Formula is pH-balanced and gentle
Optical brighteners give fur a whiter appearance
No bleach or peroxide
Cons
Sofee & Co. Natural Oatmeal Dog Puppy Shampoo
This Maltipoo shampoo from Sofee is nontoxic and contains no parabens or sulfates. It's gentle on your Maltipoo's coat and skin and leaves a pleasant fragrance of lavender and mint.
Pros
Oatmeal formula soothes sensitive skin
Lavender-mint fragrance
No parabens or sulfates
Cons
Earthbath Ultra-Mild Puppy Shampoo and Oatmeal & Aloe Conditioner
Earthbath's shampoos and conditioners are pH-balanced and won't bother your puppies' eyes. Organic ingredients such as oatmeal and aloe will soothe your Maltipoo's skin and leave a gleaming coat behind.
earthbath Ultra-Mild Puppy Shampoo and Oatmeal & Aloe Conditioner Grooming Bundle, 16 oz - Best Shampoo and Conditioner for Puppies - Made in USA
THE BEST SHAMPOO AND CONDITIONER FOR PUPPIES: This bundle includes one 16 oz Ultra-Mild Puppy Shampoo, Wild Cherry, and one 16 oz Oatmeal & Aloe Conditioner, Vanilla & Almond. The Puppy Shampoo is tearless and pH-balanced especially for puppies' sensitive skin. The conditioner with colloidal oatmeal detangles coats while re-moisturizing and soothing itchy, dry skin. This bundle will leave your puppy's coat soft and plush while bringing out its natural luster and brilliance.
NATURAL INGREDIENTS: Blended with the finest ingredients, such as renewable plant-derived and coconut-based cleansers, colloidal oatmeal, organic aloe vera, and cucumber extract. NO ALCOHOL, NO PARABENS, NO DYES, NO SOAP, NO SULFATES, NO PHTHALATES.
SAFE & EFFECTIVE: Our products are designed with the health of your beloved, furry friend in mind. We believe the ingredients that touch your pet's coat and skin should be as naturally effective, non-toxic, and gentle as possible. This product is PH-BALANCED FOR PETS and safe for puppies over 6 weeks old.
MADE IN USA & CRUELTY FREE: We at earthbath have a genuine love for pets and concern for the environment. Since 1995, these passions have been at the heart of everything we do, from the ingredients we put into our products, to how and where we make our products, and the support we show to animals in need.
HAPPINESS GUARANTEE: We are so sure you will love this product that we will refund your money if you are not satisfied for any reason.
Pros
Organic ingredients
Vanilla-almond fragrance
Formula is pH-balanced
Cons
Some customers say this formula left their dogs' fur dry
Honeydew Lavender Oatmeal Shampoo for Dogs
Honeydew's dog shampoo uses a lavender oil formula to remove dirt and odors from your Maltipoo's fur. Your pet's coat will be conditioned and sweetly scented. Customers reviewing this shampoo say it cleared up their Maltipoos' itchy skin.
Dog Shampoo for Smelly Dogs - Refreshing Colloidal Oatmeal Dog Shampoo for Dry Skin and Cleansing Dog Bath Soap - Moisturizing Dog Shampoo Oatmeal Lavender Formula for Great Smelling Dog Wash
Dog Oatmeal Shampoo - Try one of the best dog shampoo formulas handcrafted to cleanse and moisturize dry skin and fur for a pet shampoo for dogs that's a dog grooming supplies and pet bath staple
Deodorizing Dog Shampoo - You can trust our dog body wash and oatmeal shampoo for dogs for a pet deodorizer that removes dirt and odors thanks to potent lavender oil for dogs in our dog odor shampoo
Big and Small - Whether looking for the best puppy shampoo for small dogs or a gentle dog cleaner for older dogs we got you covered with our versatile oatmeal lavender dog shampoo for all dogs
Dog Supplies - We take dog shower & bath accessories seriously and we believe all dog stuff should be natural and effective which is why all our dog products are created with high quality ingredients
Pet Pleasant Quality - Choose us and give your furry friend premium pet care with superstar ingredients like Jojoba oil Keratin Lavender Glycerin and more for a moisturizing and refreshing cleanse
Pros
Leaves a lavender scent behind
Oatmeal formula soothes dry skin
Gentle enough for Maltipoo puppies
Cons
May interfere with topical flea and tick treatments
Lillian Ruff Berry Blue Brightening Face and Body Wash for Dogs
This whitening and brightening shampoo will wash out yellowness and tear stains from your white Maltipoo. Its gentle formula will soothe sensitive, itchy skin and leave a soft, clean coat.
Lillian Ruff Berry Blue Brightening Face and Body Wash for Dogs and Cats - Tear Free Blueberry Shampoo - Remove Tear Stains, Hydrate Dry Itchy Skin, Add Shine & Luster to Coats - Made in USA (16oz)
TEAR STAIN REMOVER - A whitening and brightening shampoo that actually works. Our berry blue shampoo will remove tear stains, brighten your dog or cats coat and leave them smelling fresh for days. Our pleasant blueberry scent is made from natural fruit extracts.
TEAR FREE SHAMPOO - All of our products are made to be tear free. When you are cleaning close to your dogs or cats eyes, you can feel confident that if you accidentally get some in your pets eyes they will be perfectly fine.
HYDRATE DRY ITCHY SKIN - Our facial shampoo for dogs and cats can be used as a full body shampoo as well as a facial cleanser. Not only will our shampoo brighten and whiten your furry friends coat but it will help soothe their itchy dry skin and give them the relief they deserve.
MADE IN THE USA- Our pet grooming products are made right here in the USA. No animal testing, 100% Cruelty-free. This shampoo is Tear Free, Gluten Free, Paraben Free, Sulfate Free and Vegan.
MONEY BACK GUARANTEE- We are so sure that you will love our product that it comes with a 30 day Risk-Free 100% money-back-guarantee. If you are not fully satisfied with our product, let us know and receive a full refund.
Pros
Removes tear stains
Soothes itchy skin
Gentle enough for puppies
Cons
Berry fragrance is too strong for some customers
Purplebone Peppermint Dog Shampoo
This minty-scented dog shampoo is free from parabens and harsh cleansers. Tea tree oil soothes skin and leaves fur clean and shiny.
Purplebone Tea Tree Dog Shampoo, 500ml Concentrate | For Cleaning Dirty Coats | Moisturises Hair and Relieves Itchy Skin | With Peppermint & Wintergreen | Natural Dog Grooming Products
🐶 EXPERT DOG SHAMPOO: Our professionally formulated cooling tea tree shampoo is designed for weekly/ bi weekly washes, a classic shampoo for general use. Our doggy wash is for the relief of itchy skin and discomfort. Complimented by Purplebone conditioner treatment.
❤️ TENDER LOVING CARE: Tea Tree Oil and Peppermint Oil can both include antiseptic, and anti-inflammatory properties which will relieve your puppy's discomfort from itchy skin & fight against skin infection. Wheat Germ Extract is rich in Vitamin E which will moisturise the skin, also offering short term relief from itching.
🚿 HOW TO USE: This concentration is 11 parts water to 1 part shampoo. This yields 5.5 litres of diluted product. Apply products to your dog's wet coat and leave for 5 mins. Rinse the pet thoroughly, towel dry, and then gently brush.
✔️ IN THE BOTTLE: You'll receive a 500ml bottle of professional concentrated doggy shampoo with a 24 month shelf life. Our pooch shampoo range is people tested & pet approved. Formulas are pH balanced; cruelty-free; tear free; paraben free; and free from any harsh chemicals or detergents.
🦴 ABOUT PURPLEBONE: At Purplebone, we care about the wellbeing of your pets. That's why, since 2010 we have provided superior dog grooming services across London, and high-quality lifestyle products to promote and support healthy dogs. Our hand-selected treats are not just indulgent snacks, they're natural, ethical and locally sourced, and help to support a healthy, well-balanced diet.
Pros
Fresh fragrance
Paraben-free
Coconut base nourishes skin and fur
Cons
Purplebone is one of the most expensive options we reviewed.
TropiClean Whitening Pet Shampoo
TropiClean's awapuhi and coconut formula brightens and cleans fur, leaving behind a fresh coconut scent. Soap-free, paraben-free, and pH-balanced, this shampoo will gently clean your Maltipoo and give your pet a whiter-looking coat.
Sale
TropiClean Awapuhi & Coconut Whitening Shampoo for Pets, 20oz - Made in USA - Whitens and Brightens All Coats
WHITENING & BRIGHTENING – TropiClean Awapuhi & Coconut Whitening Dog & Cat Shampoo whitens and brightens your pet's coat in a rich, cleansing lather, enhancing all colors while moisturizing and conditioning their skin and coat.
SWEET AROMA – The long lasting sweet aroma of awapuhi and coconut leaves your pet smelling fresh and ready for cuddles!
SAFE SOLUTION – pH Balanced, Soap Free and Paraben Free. Made with naturally derived ingredients and safe when used as directed on dogs and cats 12 weeks or older.
COLOR ENHANCING – Perfect for whitening white coats as well as brightening all other colors.
MADE IN THE USA – We proudly manufacture and ship our products with only the highest quality, naturally derived ingredients.
Pros
Fresh tropical scent
Paraben-free
Whitens and brightens coat
Cons
Some pets have had allergic reactions to this formula
BioSilk for Dogs
This jasmine-scented dog shampoo will clean and condition your Maltipoo's fur. BioSilk is paraben- and sulfate-free and is gentle enough for puppies.
Sale
BioSilk for Dogs Silk Therapy Puppy Tearless Shampoo for Dogs | Best Shampoo for Puppies and Great for All Dogs and Breeds| 12 Ounce Bottle of Dog Shampoo
CLEANS, SOFTENS, CONDITIONS — Best puppy shampoo that cleans, softens, and conditions, leaving your puppy's skin and coat silky, shiny, and soft. Floral-inspired Jasmine scent leaves your puppy smelling fresh and clean
MADE IN THE USA — Made in the USA with the same classic ingredients as the original Biosilk line for humans
EASY TO USE — Using warm water, wet coat thoroughly. Apply shampoo from back of ears to tail, carefully avoiding eyes. Lather and gently massage deep into coat and skin. Rinse well
FOR ALL DOGS — This formula is gentle enough for all dogs and puppies 8 weeks of age and older
100% SAFE — No parabens or sulfates, and pH balanced for dogs, safe for use with topical flea and tick treatments
Pros
Jasmine scent
Will leave your Maltipoo's fur silky and soft
Free of parabens and sulfates
Cons
Some customers have reported their pets itching after use
CHI for Dogs
CHI for Dogs oatmeal shampoo will rehydrate Maltipoos' fur and skin. It will give a clean, soft, and shiny coat to maltipoos of all ages.
Sale
CHI for Dogs Oatmeal Shampoo for Dry and Irritated Skin - 16 oz
GENTLY CLEANSES AND SOOTHES — CHI For Dogs Oatmeal Shampoo gently cleanses and moisturizes dry, irritated skin. Formulated with oatmeal to help soothe and re-hydrate. Leaves fur soft and shiny
LEAVES BEHIND A SILKY, SMOOTH COAT — Professionally formulated grooming solutions that use ionic technology to seal the hair cuticle, reduce frizz and leaves behind a silky, smooth coat
LUXURIOUS AND PH BALANCED FORMULA — The CHI For Dogs formula is luxurious and pH balanced for optimal care for your dog's coat and skin
SUITABLE FOR ALL DOGS AND PUPPIES — Gentle yet effective formula is safe for all dogs and puppies 8 weeks of age and older
HOW TO USE — Wet coat thoroughly with warm water. Apply shampoo from back of ears to tail, carefully avoiding eyes. Lather and gently massage into coat and skin, and rinse well
Pros
Oatmeal soothes dry skin
Gentle enough for puppies
Leaves a soft, silky coat
Cons
May cost more than some customers want to spend on dog shampoo
Hair Care for Maltipoos
These precious pups need special care to keep their coats looking their best. Here are a few Maltipoo hair care FAQs.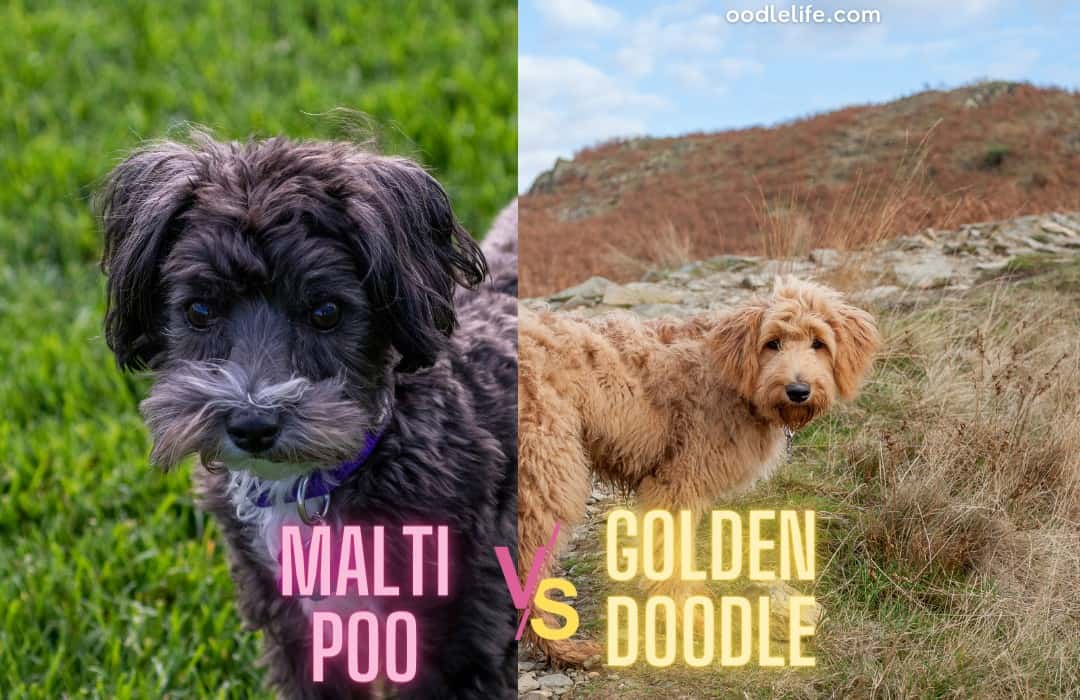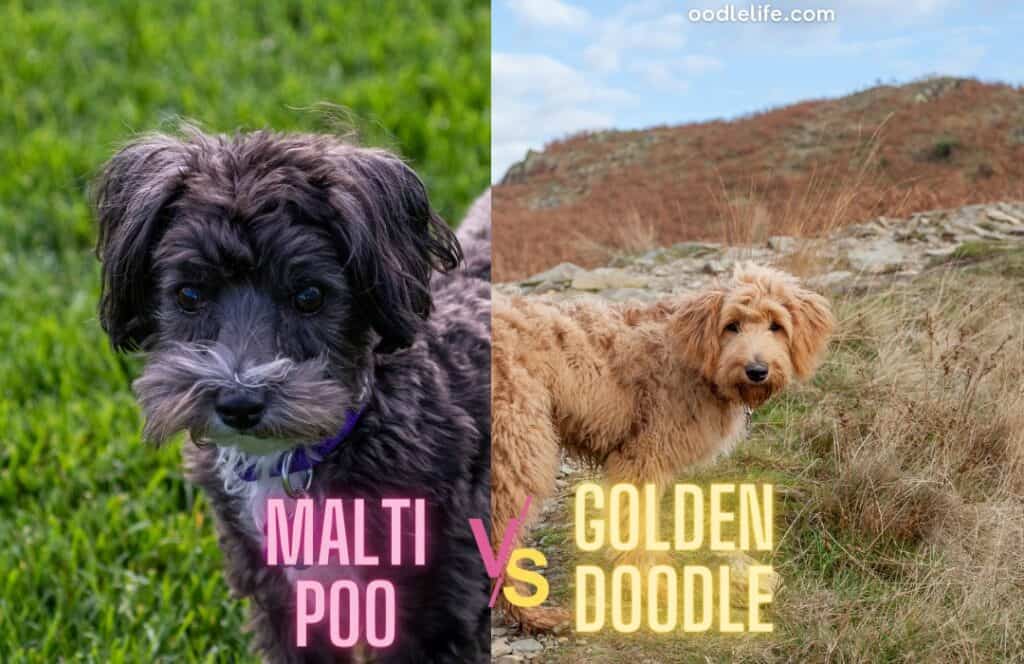 How Often Should I Brush My Maltipoo?
Daily brushing will keep your Maltipoo's fur from becoming matted. Though these sweet-natured dogs don't shed much, brushing will keep shedding to a minimum and will distribute oil for a shinier coat.
Using a quality slicker brush to detangle hair will prevent your Maltipoo from getting mats.
Read OodleLife to find out more about brushing your Maltipoo.
When Should I Shampoo My Maltipoo?
You'll want to keep your Maltipoo clean. Since most maltipoos are white, dirt and grime from walks and playing should be shampooed away to keep your pet looking its best.
For clean, shiny fur and healthy skin, a Maltipoo should be shampooed at least once a month, but most Maltipoo owners wash their dogs more often than that to keep them clean and fresh.
Should I Choose a Whitening Shampoo?
People who love to use purple shampoos to keep their blond and silver hair from yellowing know what whitening shampoos can do. If you have a white Maltipoo, you may want to use a canine whitening shampoo to lessen yellowing and brighten your pet's white coat.
Canine whitening shampoos don't contain bleach or peroxide. Instead, they take a hint from human purple shampoos and leave a slightly bluish tint. These optical brighteners don't leave visible color, but they make white hair look whiter.
Since the majority of maltipoos are white, we included several whitening shampoo choices in our Maltipoo shampoo roundup including one that also removes tear stains.
Maltipoos also come in dark solid colors including black, brown, red, and apricot.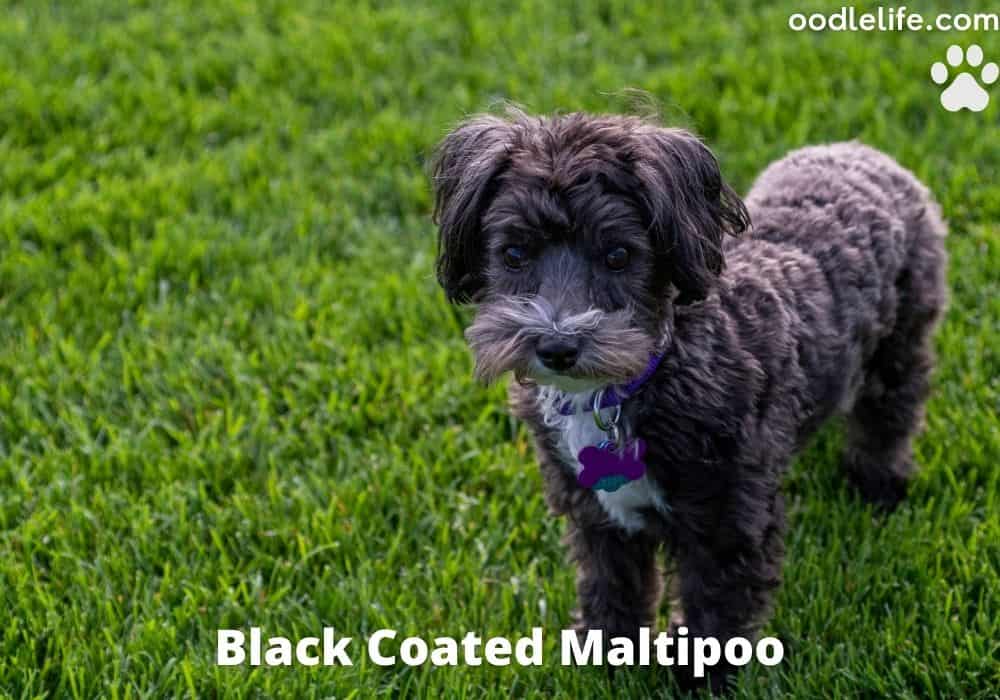 Why is My Maltipoo Scratching?
You're treating your Maltipoo for fleas and ticks, yet your pet keeps scratching. What's going on?
Your Maltipoo may have allergies or contact dermatitis. Maltese dogs have been known to have scaly skin and sebaceous adenitis, and maltipoos share these traits.
Food allergies to corn, milk, eggs, and soy can also contribute to itchy skin, so a diet evaluation may help symptoms in the long term.
If your Maltipoo has itchy skin, you'll want to choose a gentle shampoo and will soothe sensitive skin. A shampoo that won't leave your Maltipoo's sensitive skin dry and irritated is always a good idea when bathing this breed.
Suds Up Your Maltipoo with the Best
We found these 9 dog shampoos to be the best options for leaving your Maltipoo with soft, shiny fur and a lustrous coat.
Consider your dog's needs and your own when choosing shampoos. Does your dog have sensitive skin or dry fur? Does your white Maltipoo's coat yellow? How much fragrance would you like your Maltipoo to have?
The answers to these questions will make choosing from among top-performing dog shampoos easy. A silky, shiny coat for your Maltipoo will be the result.