Best Smelling Dog Shampoo (Our Top 5 Picks!)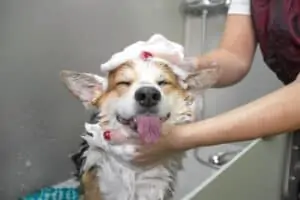 Dogs: as our longtime and most beloved furry friends, they provide countless hours of comfort and companionship.
However, they are also guilty of being incredibly stinky creatures, especially following an especially damp and rainy walk.
When it comes to bathtime, some pups adore bouncing around amongst the bubbles, whilst others will run for the hills as soon as they hear the faucet.
Shampoo wise, your choices are endless and they all promise to make them smell incredible.
Only a certain few will scrub your stinky soulmate clean, smell good and do wonders for their coat, which is why we're here with a list of five favorites, each highly rated by customers and canines alike!
To learn more about the factors worth considering when it comes to dog shampoo, from scent to sensitive skin, simply peruse our clear and concise Buyer's Guide, where you'll find everything you need to know.
Likewise, if you're stuck on a question or concern and want to solve it before you hit Check Out, the set of FAQs we've combined answer the most common queries from your fellow customers and should cover yours too.
Want Your Pup Smelling Pawfect ASAP? Here's Our Top Pick: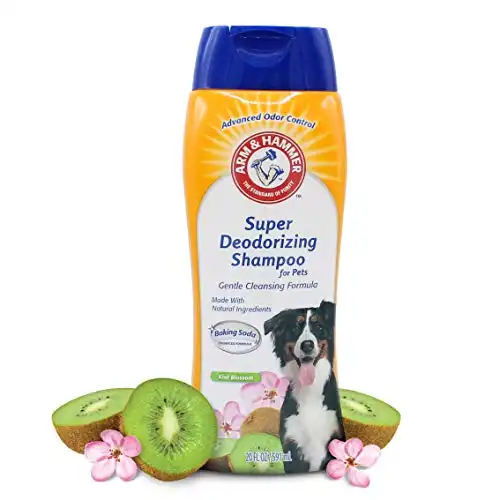 With so many five star reviews and such an affordable price tag, it was obvious that the Super Deodorizing formula from Arm and Hammer had to be our number one choice, given it also smells amazing too!
Suitable for pups at all stages of life (from eight weeks and up) it serves as a deodorizing, pet odor eliminator, promising to get rid of any lingering unwanted scents, leaving behind the delicious scent of kiwi and blossom instead.
Safe in combination with flea and tick treatments, as well as being free from harsh chemicals including parabens and phthalates, only natural and safe ingredients are used to get canines smelling as fresh as a daisy.
Harnessing the power of A&H baking soda, this shampoo comes from a brand that's been serving Americans for over a hundred years, and it doesn't require dilution. Just squirt from the bottle directly onto wet fur!
Able to dissolve into fine particles and clean those hard to reach areas for a deeper, more thorough wash, that baking soda works to refresh a stinky coat and leave your pooches clean, shiny and soft to touch.
Pros:
Ideal for dogs with a naturally stinky odor
Tasty kiwi blossom scent is fresh, crisp and clean
Can be used on dogs of any age, 8 weeks plus
Gentle and free of harsh chemicals
Cons:
Isn't tear-free, unlike their specific puppy blend
Arm & Hammer Super Deodorizing Shampoo For Dogs - Odor Eliminating Dog Shampoo For Smelly Dogs & Puppies With Arm & Hammer Baking Soda -- Kiwi Blossom Scent, 20 Fl Oz
DID YOU KNOW DOG SKIN DIFFERS FROM HUMAN'S - Dogs' skin is less acidic than human skin, so human shampoos destroy a dog's skin protective barrier, leaving your pet vulnerable to itchy flaking
ODOR CONTROL WITH BAKING SODA - This dog deodorizer shampoo includes the signature Arm and Hammer baking soda to naturally control and remove dog odors
NATURAL DOG SHAMPOO - The natural ingredients in this dog shampoo - cucumber mint & baking soda - effectively work together to tackle odors and keep your pet's coat clean while moisturizing dog dry...
KIWI BLOSSOM SCENTED DOG ODOR SHAMPOO - This pet odor remover is naturally derived and adds a hint of kiwi blossom scent after every wash
USE REGULARLY FOR BEST DOG DEODORIZING RESULTS - This dog shampoo for strong odor is safe to use with topical products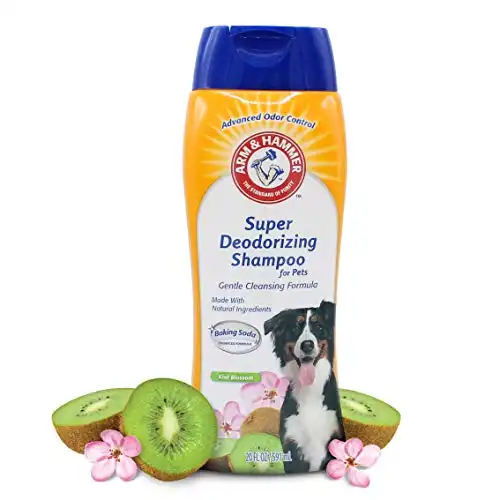 We earn a commission if you make a purchase, at no additional cost to you.
Specifically designed to offer a hypoallergenic alternative for dogs with sensitive skin, Honeydew's natural formula is extremely soothing when your pup has dry or flaky skin, working at a clinical strength to prevent and protect.
Colloidal oatmeal boasts several beneficial properties, being cleansing, conditioning and comforting to achieve the trifecta of shampoo goodness! For angry and irritated skin, this is your best bet.
Having been enhanced with the gentle scent of lavender essential oil, it's also excellent for calming stressed or more exuberant dogs down, as the floral scent is homeopathically comforting for humans and pups alike!
Manufactured right here in the USA in state of the art, GMP standard facilities, Honeydew are so sure you'll love their product, that they offer a 100% money back guarantee in the event you aren't satisfied.
As well as being free of parabens and sulfates, it's also tear-free and cruelty-free, using all natural ingredients; their ethos is that anything a chemical can do, a botanical can do better. After all, mother nature knows best!
Pros:
Suitable for use on dogs of any age, including puppies
Allergy and itch relief from colloidal oatmeal
Comforting lavender smell is soothing for you AND your pup!
Chemical free, all natural ingredients
Cons:
A few customer reviews suggest allergic reactions, so always test a small patch of your dog's fur before using – this goes for any formula!
Lavender Scent
Cleansing Dog Shampoo for Smelly Dogs - Refreshing Lavender Scent
Dog Shampoo - Try our popular dog shampoo formulas handcrafted to cleanse and moisturize dry skin and fur for a pet shampoo for dogs
Deodorizing Dog Shampoo - You can trust our dog body wash and oatmeal shampoo for dogs for a pet deodorizer that removes dirt and odors thanks to potent lavender oil for dogs in our dog odor shampoo
Big and Small Dog Wash - Whether looking for a puppy shampoo for small dogs or a gentle dog cleaner for older dogs we got you covered with our versatile oatmeal lavender dog shampoo for all dogs
We earn a commission if you make a purchase, at no additional cost to you.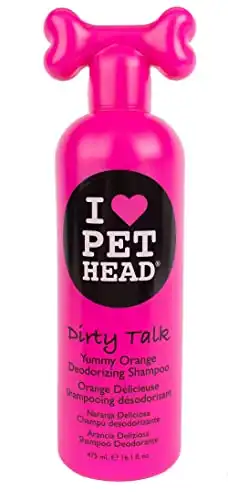 From the manufacturers of human shampoo favorite Bed Head comes their series of pet-friendly cleaners, the aptly named Pet Head, and this formula is especially designed for the stinkiest of pups with a tantalizing orange scent.
Working to neutralize the odor, rather than just mask it for a couple of hours, it's free of parabens and sulfates, ensuring your pup stays squeaky clean without resorting to harsh chemicals that could irritate the skin, or worse.
Utilizing natural ingredients like baking soda and ordenone, which deodorize and freshen the coat, as well as vegetable protein extract and other proteins, this shampoo not only results in a delicious smell, but a fuller, more luscious coat.
Easily lathering into sweet-smelling bubbles, the formula can be applied directly to wet fur, and leaves your dog shiny and clean, with a soft coat – it might be a little pricier, but the investment is worth it!
As well as coming in some genuinely adorable packaging, the bottles are 100% recyclable and produced in eco-friendly facilities right here in the USA, so you'll also be contributing to the fight against pollution and saving our planet, too!
Pros:
Chemical-free, natural ingredients
Fresh and fruity scent
Recyclable packaging produced in an eco friendly factory
Made in the USA
Cons:
Pricier than other shampoos – it is a designer brand after all!
Pet Head Dirty Talk Yummy Orange Shampoo, 16.1 oz, Multi-colored, 00411A
NEUTRALIZES ODORS - This powerful yet gentle formula actually eliminates odors instead of just covering them up!
MADE IN THE USA and free of parabens, sulphate, and DEA
SUITABLE FOR ALL DOGS and formulated for smelly dogs
REPLENISH your dog's coat with vegetable protein extract and soy protein, which leaves fur looking fuller and luscious
Yummy Orange scented deodorizing shampoo - great for dogs that love rolling in the smelly stuff!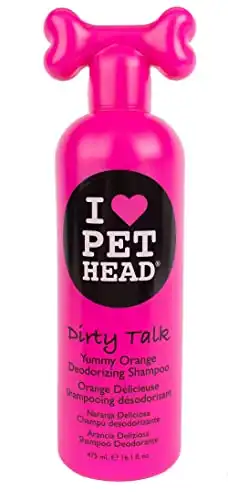 We earn a commission if you make a purchase, at no additional cost to you.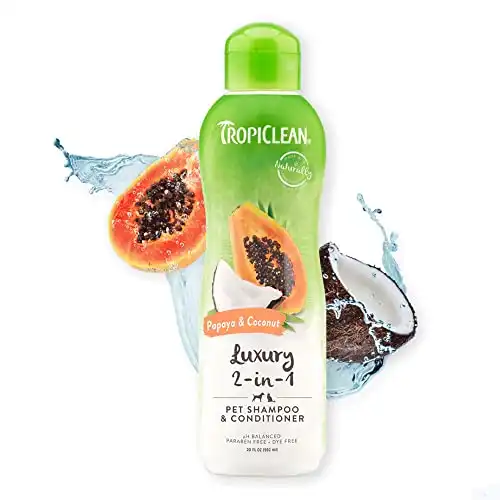 Available in a range of sizes from 20 ounces to 2.5 gallons, the Luxury 2-in-1 Pet Shampoo from Tropiclean works to not just cleanse your dog's skin and coat, but moisturize and conditions too, for soft and tangle free fur.
Don't worry about harsh chemicals, as it's soap, paraben and dye free, as well as being pH balanced; made from entirely naturally derived ingredients, it's also safe to use on dogs from 12 weeks old right up until their twilight years.
Long-lasting and luxurious, the sweet and tropical scent of papaya and coconut lingers for hours, smelling fresh and ready for cuddles at any time! Save time on multiple steps, too, thanks to the two in one formulation.
Proudly produced in the USA, manufactured and shipped directly to you, TropiClean pride themselves on using only the highest quality ingredients derived from raw plant or mineral based materials, so your pup gets the pampering they deserve.
Should your pet suffer from a particular ailment, they also offer a range of other shampoos, including hypoallergenic, deep cleansing, deodorizing, oatmeal medicated, flea bite relief, shed control and more!
Pros:
Multiple sizes to suit your number of dogs!
2 in 1 formula – shampoo and conditioner
Sweet scent that lasts for hours
Specific, problem targeting formulas also available
Cons:
A few customers report faulty packaging which can cause leaks, so be careful!
Tropiclean Papaya and Coconut Luxury 2-in-1 Pet Shampoo and conditioner, 20oz
Cleans & Conditions – Dog shampoo & conditioner duo cleans the coat of dirt & debris while conditioning the coat for easy brushing.
Moisturizes Dry Skin – Luxurious lather hydrates the skin and coat leaving it soft and healthy.
Eliminates Dog Smell – Refreshing scent of papaya & coconut takes your pet to a tropical paradise with every bath!
Softens the Coat – Papaya, kiwi, mango, pomegranate, yucca, chamomile, and aloe extracts leave the coat feeling silky soft.
Tough on Dirt, Not Pets — Gentle coconut cleanser gives a soap-free clean, so you don't have to worry about washing away topical treatments.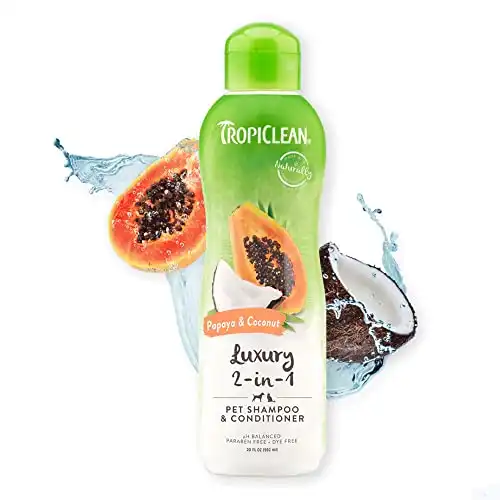 We earn a commission if you make a purchase, at no additional cost to you.
An excellent option for those who prefer diluting formulas comes from Nature's Specialties, with their delicious smelling Plum Silky shampoo and conditioner, suitable for all breeds and coat types!
Being both 100% cruelty free, made in the USA and the trusted choice of groomers since 1986, it's a blend you can depend on; available in four sizes from eight ounces all the way up to a full gallon, to suit any household whether big or small.
Utilizing silk proteins, the non-toxic, biodegradable blend of mild shampoo base, vitamins, essential oils and aloe vera, it's a naturally derived formula that texturizes, cleans and conditions, adding highlights and body to your beloved pup's coat.
Stretching to a ratio of 24:1, it will last you far longer than bottles from competing manufacturers, and you can figure out the dilution strength that works best for your individual dog's needs to really eradicate problem smells.
Featured on numerous TV shows, including Animal Planet's Groomer Has It and CBS TV's Great American Dog, it has the backing of industry professionals and celebrity dogs… is it possible to get a greater endorsement than that?
Pros:
Made in the USA, trusted by groomers
100% cruelty free formula derived from natural sources
Incredible plumeria fragrance that really lasts
Also safe for use with cats if your house is full of furry friends!
Cons:
The most expensive product by far – not for owners on a budget!
Nature's Specialties Plum Silky Ultra Concentrated Dog Shampoo Conditioner, Makes up to 6 Gallons, Natural Choice for Professional Pet Groomers, Silk Proteins, Made in USA, 32 oz
ULTRA CONCENTRATED - One 32 oz bottle dilutes up to 6 gallons with tap water. Apply direct or dilute with warm water as desired. Massage shampoo into coat from head to tail, rinse thoroughly, repeat...
CLEANS AND CONDITIONS - You will love this mild concentrated conditioning shampoo for its capabilities to clean and add texture while leaving a wonderful lasting fragrance for days.
CONTAINS- A Non-Toxic, Biodegradable Blend in a Proprietary Mild Shampoo Base with Aloe Vera, Silk Proteins, Panthenol, Vitamins A, D and E, Essential Oils, and Fragrance. pH Balanced.
DIRECTIONS FOR USE - Apply direct or dilute with warm water. Massage shampoo into a wet coat from head to tail, work into a lather then rinse thoroughly. To condition the skin and coat, we recommend...
WHY NATURE'S SPECIALTIES - Our products are recognized in the Grooming industry as premium products for dogs and cats and are used by many competitive groomers and pet loving consumers.
We earn a commission if you make a purchase, at no additional cost to you.
Best Smelling Dog Shampoo Buyer's Guide
Though your priority here, judging by the title, is a shampoo that smells good, you still need to think about a few other things, to ensure there are no adverse effects and your pup scrubs up pawfectly. Such as…
Ingredients
Unlike human shampoo, which is traditionally acidic in order to thoroughly clean our skin, dogs have a neutral skin pH of around 7.5 – this is why you need a specific shampoo for your pup instead of just using your own Head and Shoulders.
Avoiding formulas with any harsh chemicals, such as phthalates, nitrosamines and formaldehyde, and opting for the most natural ingredients available, is the best choice for your canine companion, even if they're a little more expensive.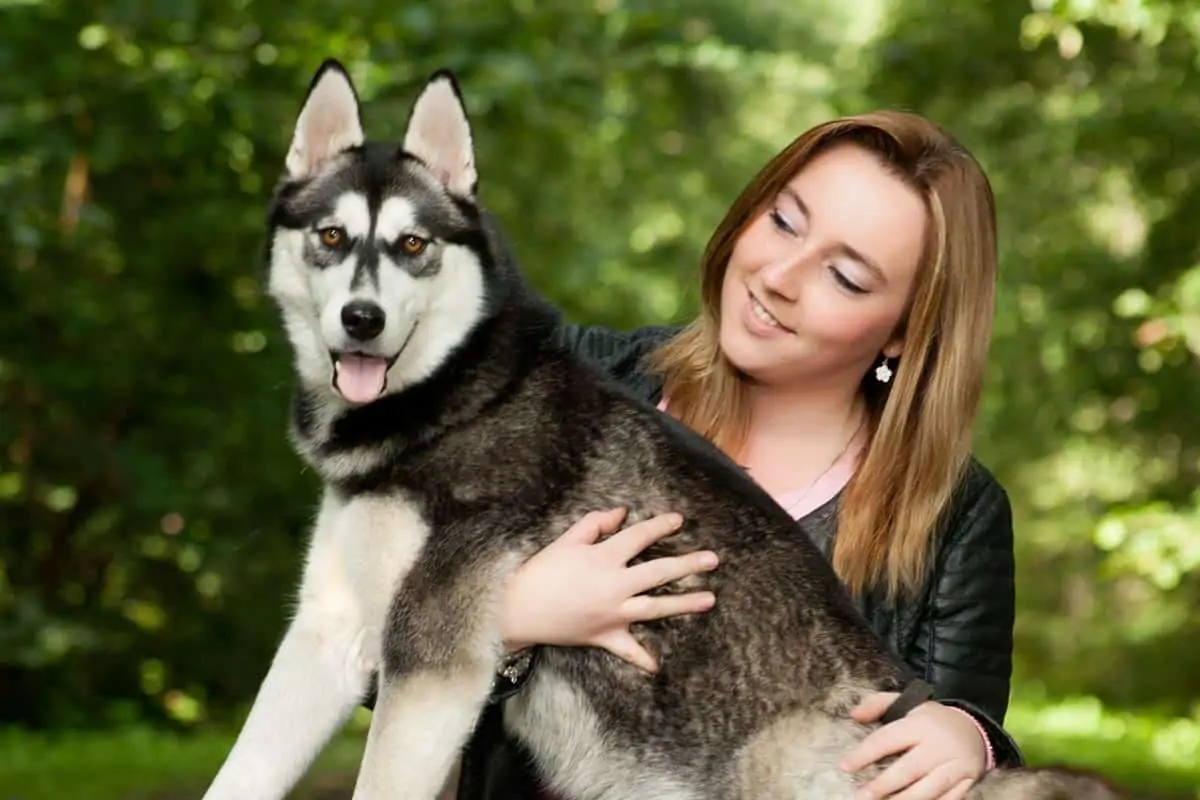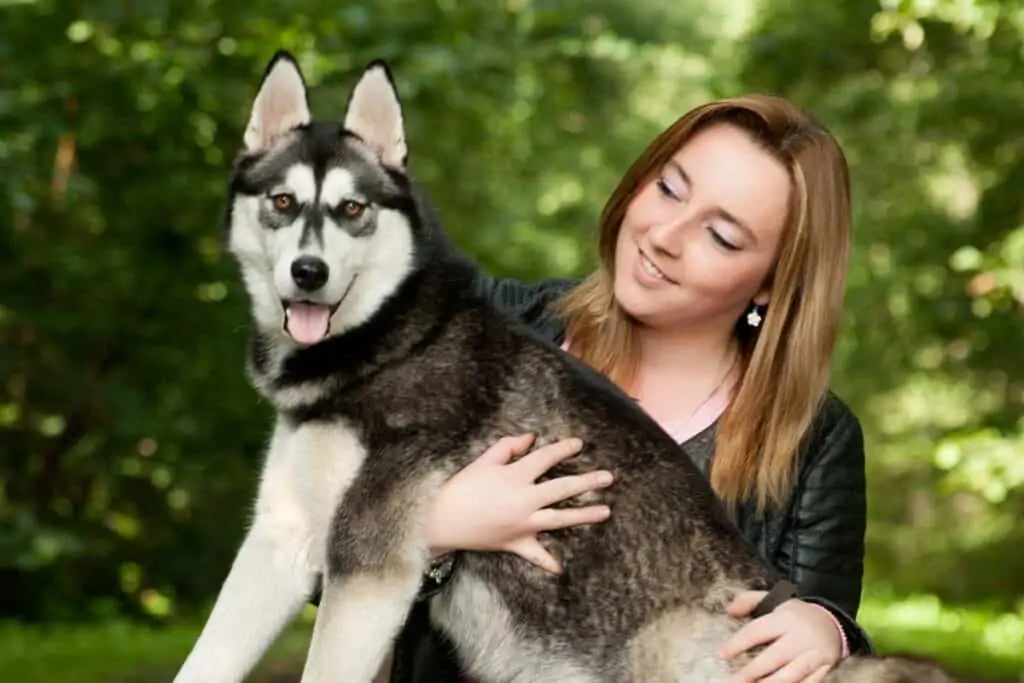 Sensitive Skin
Does your dog suffer with sensitive, itchy or irritated skin? Avoiding artificially scented shampoos is imperative for preventing flare ups, and opting for an oatmeal or aloe based formula will provide adding soothing.
Such formulations are also best for treating dry and dandruffy coats, as well as greasy skin, which is why you'll find that the most popular shampoos tend to utilize such ingredients for universal appeal.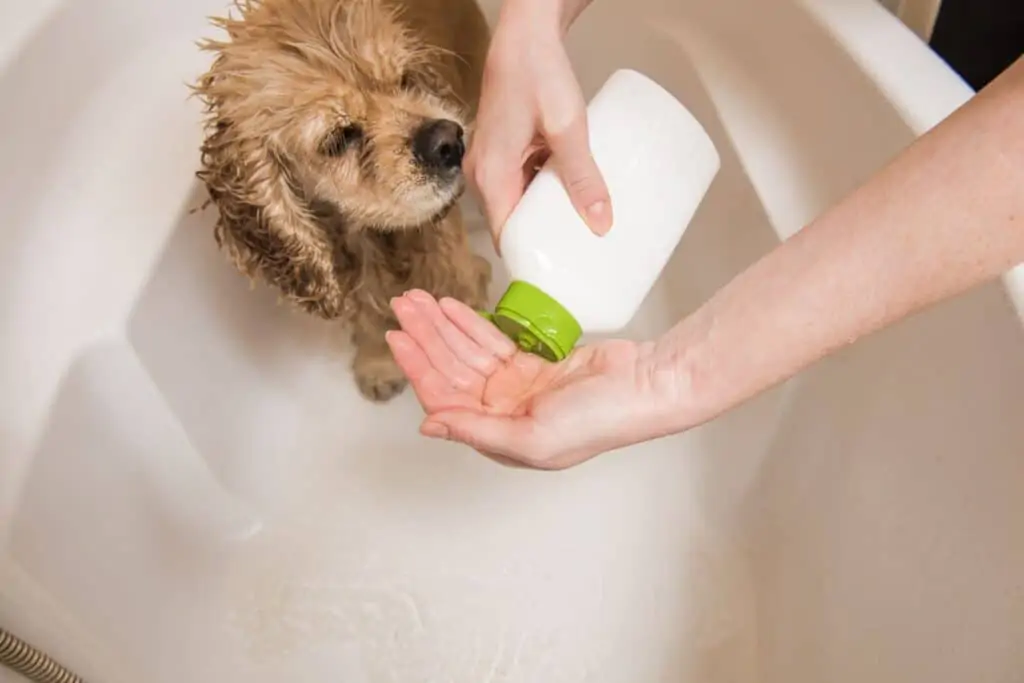 Bottle Size
Coming in all sorts of shapes and sizes, each bottle is different and has its own individual amount of product.
Depending on your budget, you may wish to pick out a shampoo that will last the whole year, rather than a couple of months.
Of course, this depends on the size of your dog and how regularly you wash them, as well as if you have any other pups and their individual skin care needs will be suited to your chosen formula.
Dilution
Depending on the manufacturer, where certain formulas can be used neat and poured straight from the bottle onto your dog, others require dilution with water. This can save you money in the long run, but it does add an extra step.
Whilst it won't affect how the shampoo works overall, it can be more hassle than some owners would like, and if you're prone to forgetfulness, a formula that doesn't require dilution will prevent soapy disasters!
Two In One
Some, but not all, shampoos, also serve as conditioners, bringing some extra softness and shine to your furry friend's coat.
It's not necessary by any means, but if you're looking to save some cash and time, the dual formulas are ideal.
Should your pup suffer with tangled, matted fur, or regular hair loss, a conditioning shampoo is great, but dogs with naturally oily coats should stick to shampoo only to avoid greasy fur and irritated skin.
Medicated?
When your dog has a certain skin condition or ailment, it's plausible you could find a shampoo designed to treat it (or at least prevent exacerbation); common problems they solve include allergies and fungal infections. There are plenty of decent antibacterial dog shampoos.
Do try and avoid any shampoo that contains alcohol, though, as these are likely to sting your pup's eyes and cause skin irritation.
However, as with anything, a responsible owner will always consult their vet for advice before trying new products.
'Dry' Formulas
You may be familiar with the human equivalent of such shampoos, typically referred to as dry or powdered varieties. The dog variant works in the exact same way, providing a quick touch up if you don't have time for a full wash.
We don't recommend using these to replace shampoo and bath time altogether, but in a hurry or when on vacation, this is an excellent method for quickly refreshing a stinky dog whose smell is becoming a little too ripe to bear.
Puppy Friendly?
For the most part, all dog shampoos are appropriate for use at any age, but some formulas could be too harsh for your new found furry friend. Be sure to check the manufacturer's recommendation – it will usually be clearly stated.
If you can't find any answers in the product description, searching through the reviews of other customers can offer useful insight on which dog ages and types that particular blend is suitable for.
Safe For Other Furry Friends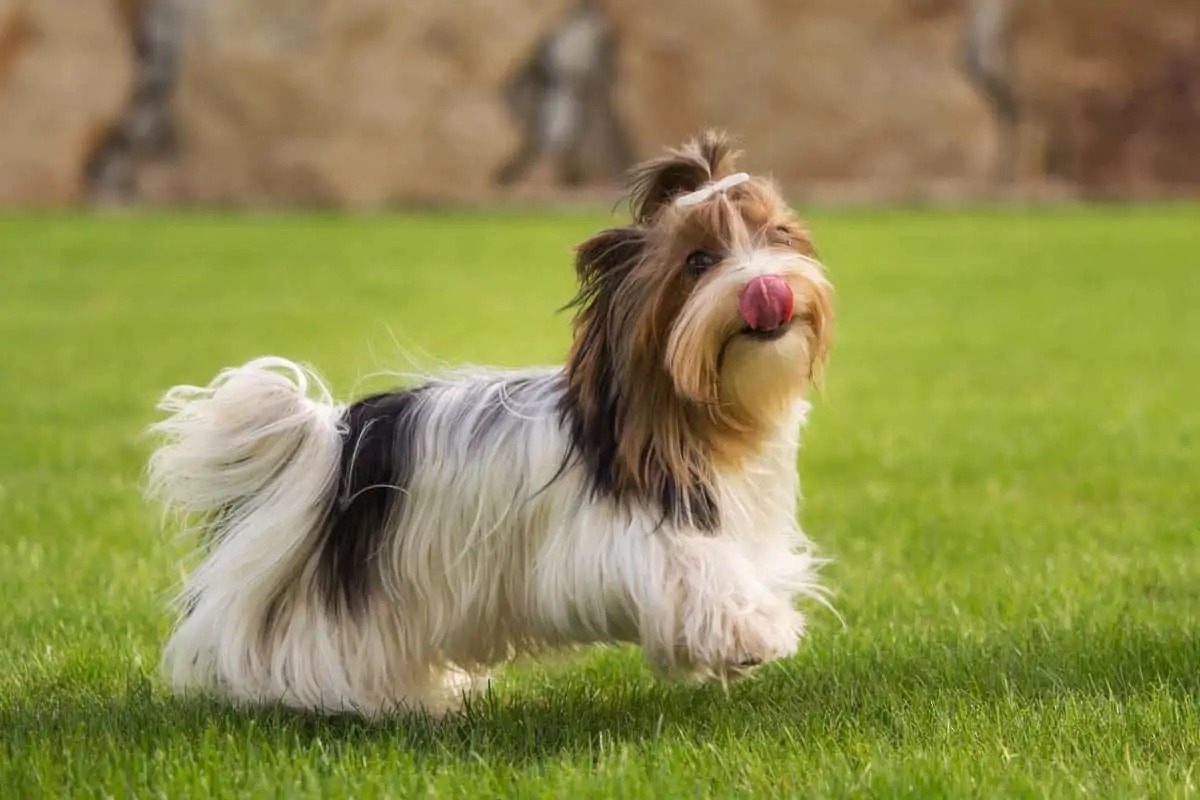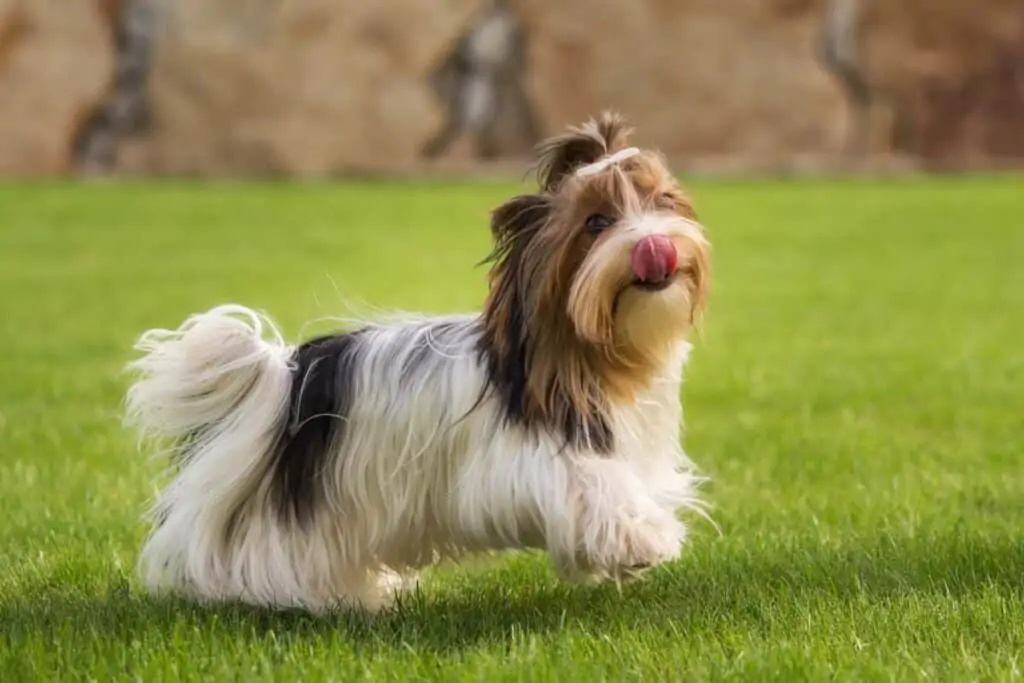 Several of the formulas on our list are recommended for use with both dogs and cats, whilst other shampoo can be safe for a whole range of animal companions.
If you have a full house, consider getting a bottle that all your pets will love.
Frequently Asked Questions
What can I use to bathe my dog if I don't have dog shampoo?
According to the American Kennel Club, it's incredibly easy to whip up a three ingredient, dog friendly shampoo from just three household items; whilst an actual formula is best in the long run, this works great in a pinch.
Combining warm water, non toxic dish soap and white vinegar, which will serve to cut through any greasy buildup and eradicate accumulated oil or dry skin, as well as offering antibacterial and deodorizing properties, is an easy way to a clean pooch.
Be sure to follow their recipe via the link above, and be very careful to avoid your dog's eyes (as is the case with any shampoo) as using the wrong ratio of ingredients could be more of a help than a hindrance.
Is baby shampoo okay for use on dogs?
Though washing your canine companion with human shampoo is advised against by most vets and other experts, the gentle formula of a baby shampoo is a slightly different story, being much milder than those for adults.
If your pup has especially sensitive skin, though, it can prove a godsend for soothing their itchy and irritated bodies, particularly the extra-sensitive formulas, and many vets have actually recommended Johnson & Johnson shampoos for this purpose.
Again, make sure they don't contain any artificial nasties or alcohols, and follow the same guidelines we've outlined in the Buyer's Guide, but in a pinch, using baby shampoo once or twice won't cause any problems for your dog.
Why does my dog stink even after a bath?
It's possible that, in conjunction with the water from their bath, any lingering natural oils, yeasts and bacteria on your dog's skin or in their coat could combine to make a real stink, even following a bath.
Solutions include regular grooming on a daily basis, wiping away any detritus and discharge from around the ears and eyes as often as it develops, and wiping their bottoms after particularly loose poops.
Being sure to thoroughly dry them, fur and skin, after their bath or shower, with multiple towels or a hairdryer (on a low heat setting) will also help get rid of any bacteria that could be clinging on.