Best Cavapoo Rescues in the UK (2023)
For many reasons, crossbreed dogs like Cavapoos, Labradoodles, Puggles, and Cockapoos are in high demand with dog lovers. They're just so darn adorable.
Designer dog breeds are a trend where two purebreds from two distinguishable AKC-registered breeds have pups. These precious designer pups are a great addition to your family.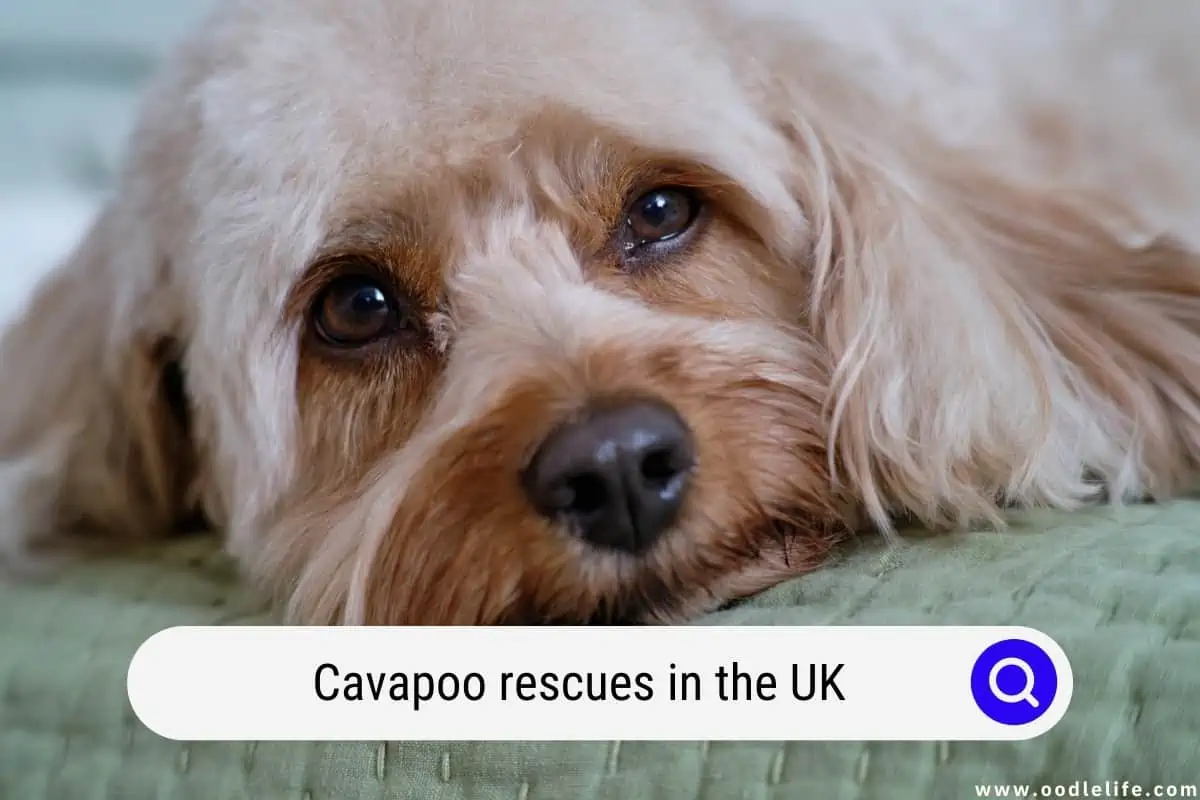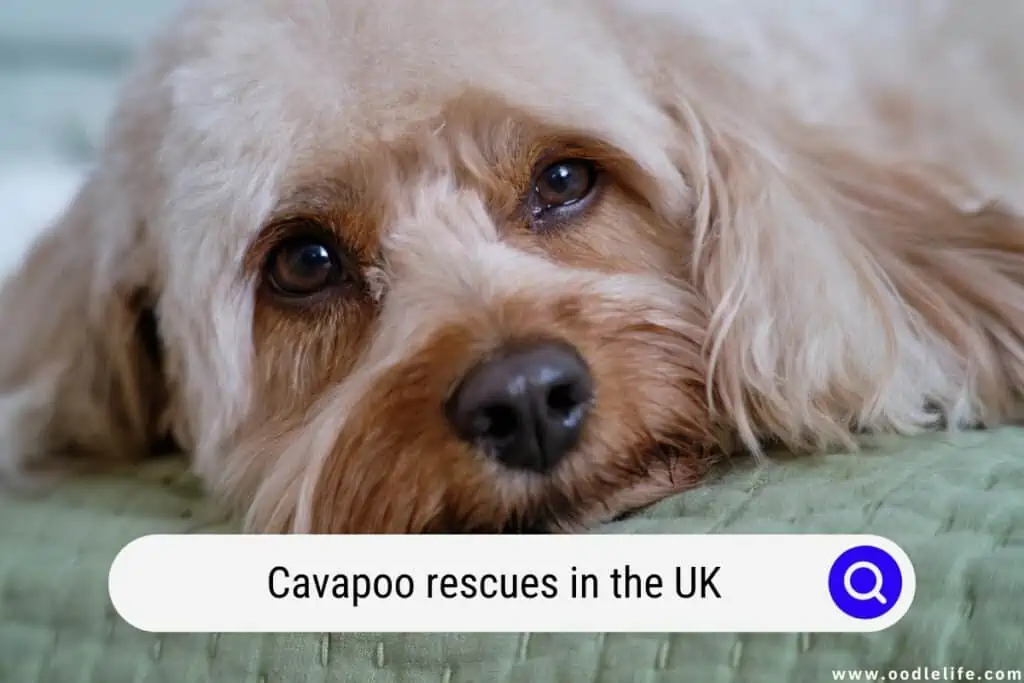 Being popular, however, causes another problem. It means more of these dogs are on rescue missions awaiting a new home.
Many of us can't bear the thought of our loved dog ending up in a facility. Nonetheless, we should never judge. Sometimes circumstances force people to make a hard choice. The best we can do is offer these darling Cavapoos, or other mixed breeds, a second chance.
Choosing a Rescue Cavapoo
Cavapoos make a wonderful addition to a family. As a mixed breed, they take on the best qualities of their bloodlines and are bundles of vitality and affection. Cavapoos have a pronounced tendency to want to perform and please members of their pack.
To accommodate roughly 130,000 dogs annually, rescue homes dot the UK landscape for a reason. We need them to shelter homeless dogs. They're also an excellent opportunity to do the right thing and provide a loving home.
Reputable rescue facilities work hard to provide temporary and permanent homes for dogs. Not many of them are Cavapoos specific. Finding a Cavapoo rescue in the UK will take planning and some patience.
Reputable Cavapoo breeders are also a good resource for finding a rescue Cavapoo.
Before we get to the list of successful Cavapoo rescues in the UK, here are a few reminders.
Things To Consider Before Committing to Rescue a Cavapoo
Bringing a puppy or dog into our lives is a rewarding experience. Newbie pet owners have a series of big questions to consider.
Costs
Rescue Cavapoos cost roughly £300 to £500. Availability and demand influence the price. Aside from the cost of a Cavapoo, there are other fees like adoption charges, spaying and neutering, and unexpected medical expenses.
Once you bring your Cavapoo home, expect to provide quality food, bedding, a kennel, leash, collar, toys, and a travel carrier.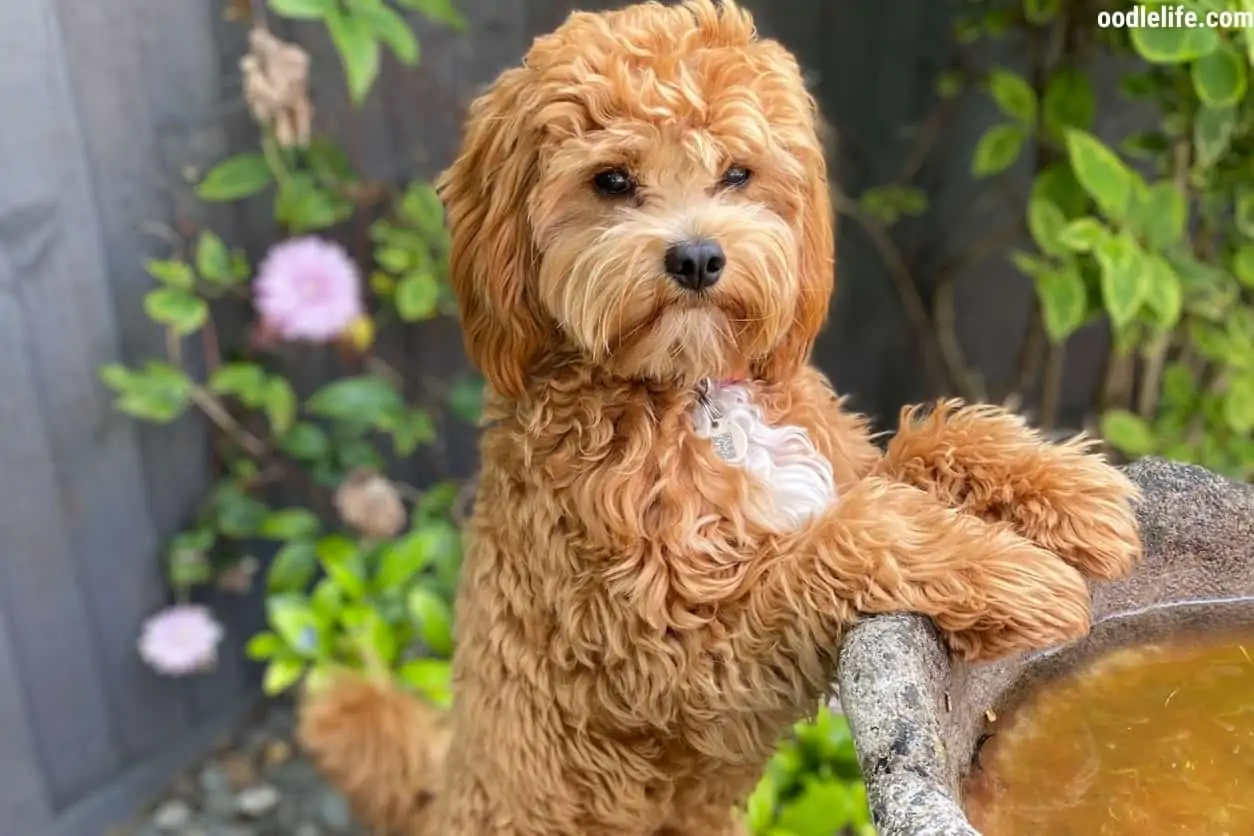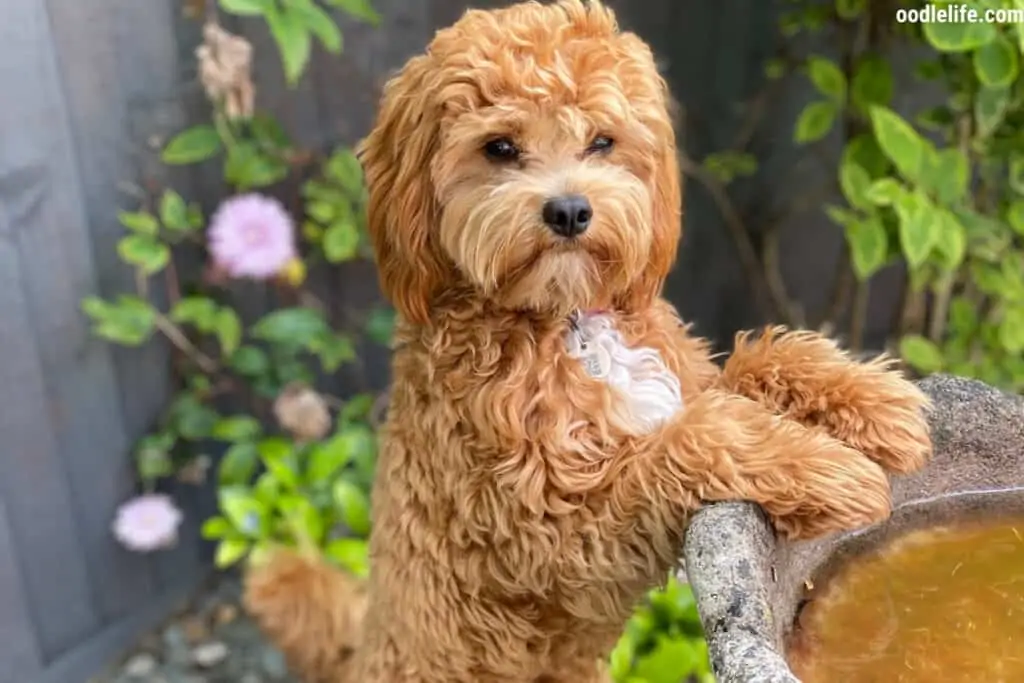 Puppy or Adult Dog
No one is going to argue that puppies aren't the cutest. If you want to start an argument, ask if it's better to adopt a puppy or a mature dog. The answer will divide a room.
But those sad eyes waiting at the rescue mission have a different response: age doesn't matter if the Cavapoo needs a loving home.
Puppies need training. Mature dogs will have a grasp of expected behavior.
Puppies statistically have a better chance of getting adopted. Adult dogs make faithful companions.
Whether you choose a puppy or an adult Cavapoos, they deserve your love, attention, and unwavering patience.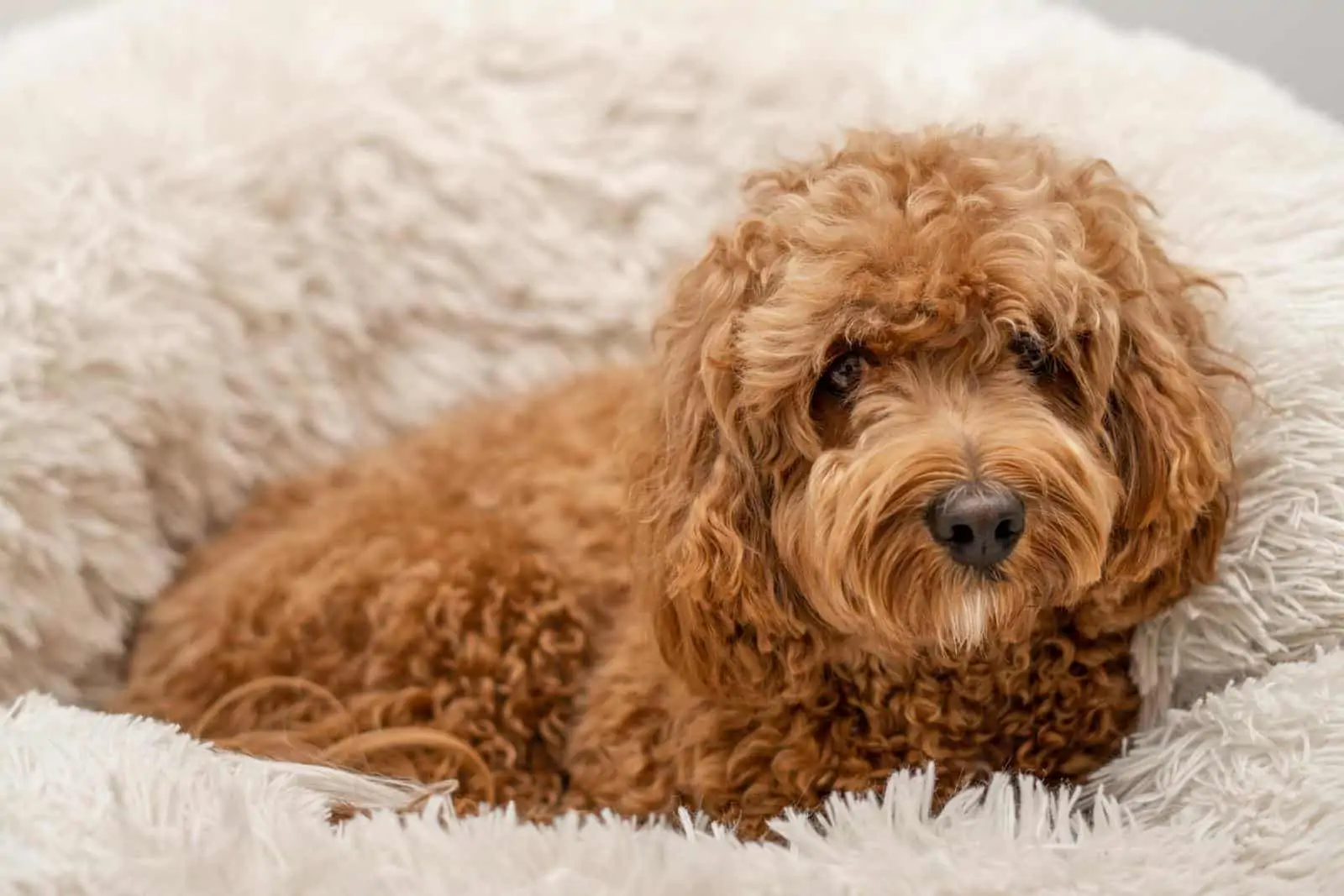 Choosing the Right Cavapoo Rescue UK Facility
Throughout the world, animal rescue centers provide a need. The demand for their services is vast and varied. Animal welfare associations like the RSPCA, Dog's Trust, Battersea, and The Blue Cross do everything they can to save a pet's life.
Future pet owners do well to go on a fact-finding mission. Choosing your local rescue center is a good starting point.
Read Reviews
Reviews can be a mixed bag. Dig into the star rating and read the bad reviews first. Read the website 'About' page and understand their sources of sponsorship.
Any charitable organization can face financial hardships.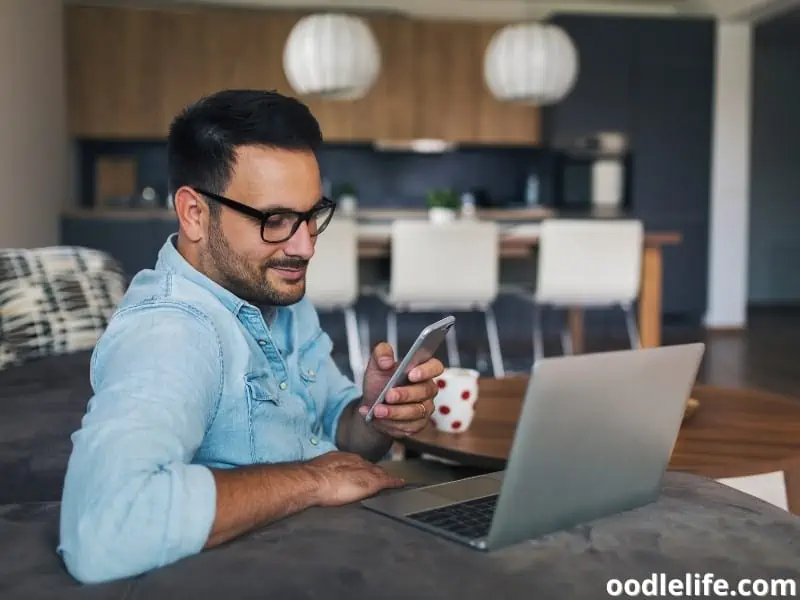 Medical Welfare
Reputable rescue centers ensure their pets' medical needs are paramount. That means their dogs have had recent vaccinations to keep them and the pets they come into contact with safe from harmful communicable diseases.
Rehoming Stipulations
Pet rescue centers are under tremendous stress, but their responsibility is to future adopters and adoptees. Testing for behavior and temperament in the animals they send into the public should be a prime principle.
Pet rescue centers also do a comprehensive home check on prospective pet parents who must meet specific qualifications.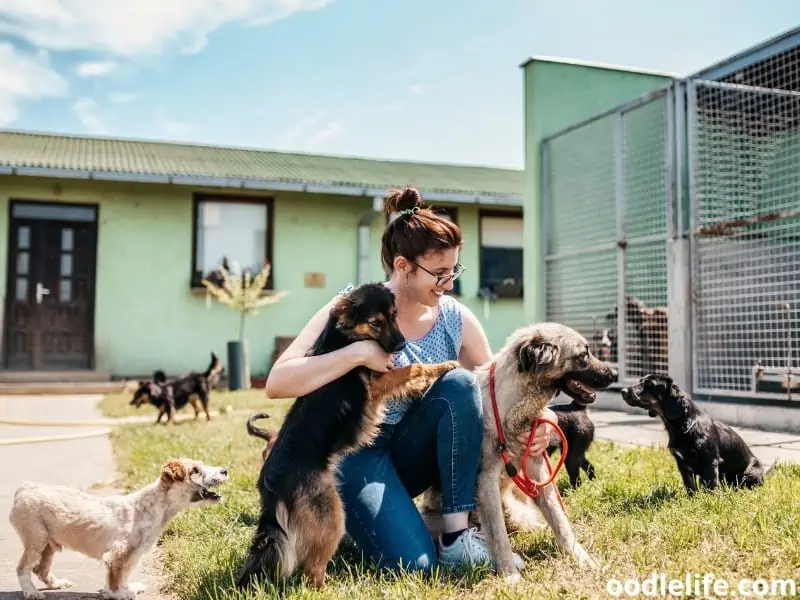 Follow up Support
Reputable pet missions provide guidance and follow-up support to pet parents. They should provide resources that benefit the adoptive parents and the animal entering a new environment.
Top Cavapoo Rescues in the UK
Your local animal rescue centers need you. Donate your time, your home, or consider fostering if full-time pet ownership is too much. Financial endorsements are a fantastic way to keep the doors open.
RSPCA Danaher Animal Home
Danaher Animal Home has a long-standing association with the RSPCA but is self-funded.
Danaher welcomes pets that are injured or in dire health conditions. Veterinary staff provide thorough exams and treat these vulnerable pets with care.
Pets who migrate through the home are cared for by expert staff who are well-seasoned in animal rescue care. The facility does its utmost to provide a safe and nurturing environment and works with staff and volunteers to find forever homes for these pets.
Location: Thorley Farm
Hedingham Road, Wethersfield, Essex CM7 4EP
Email: [email protected]
Phone: 44 300 111 4321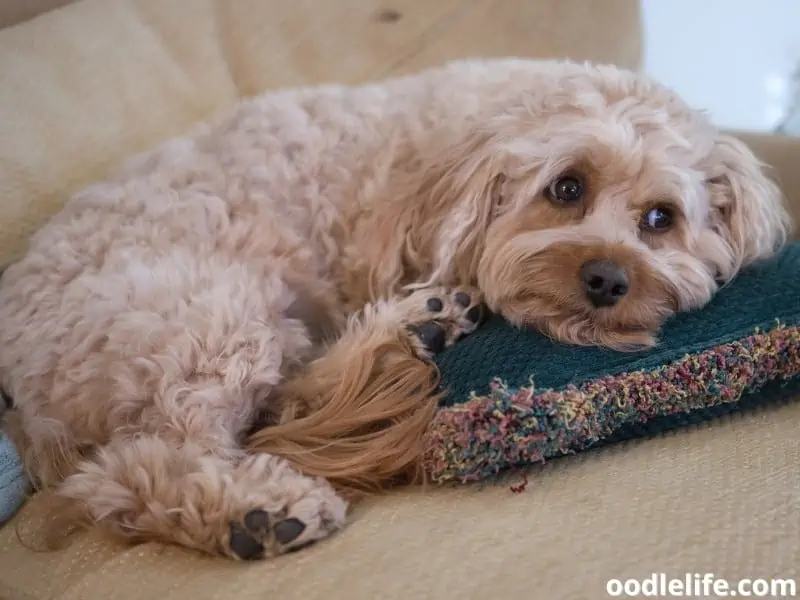 Dogs Trust
Dogs Trust is a mammoth dog welfare charity on UK soil. They're the backbone behind the legislation for the betterment of dogs (126 years of commitment) and have an outstanding volunteer record.
Over 15,000 dogs benefited from the dedication that operates every facet of this organization. They expend valuable resources on training the dogs before rehoming them with families.
Find a Cavapoo in one of their 20 centers and contribute to the well-being of a shelter dog that needs you.
Location: 17 Wakley Street, London, EC1V 7RQ
Email: [email protected]
Phone: 020 7837 0006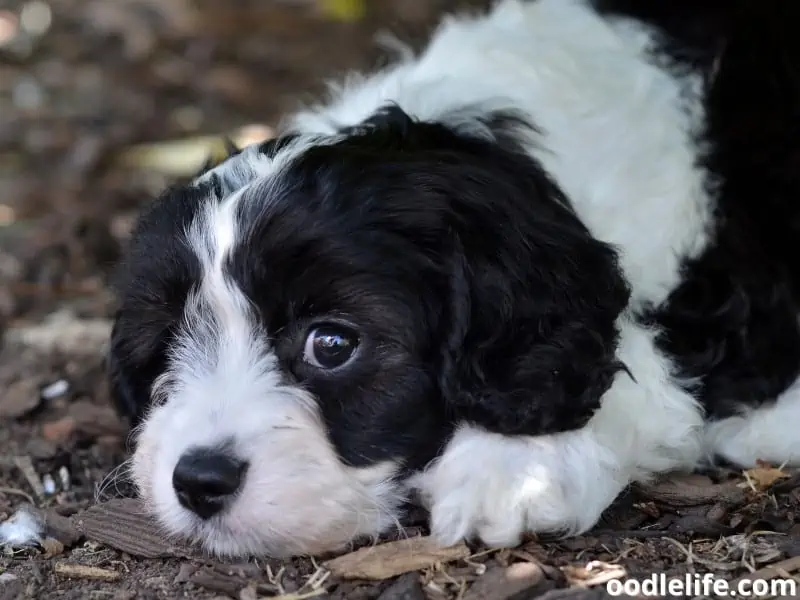 Dogsblog.com
Dogs blog is a unique online pet rescue website dedicated to finding homes for dogs. Dogs blog works with 689 rescue agencies and rehomed over 63511 dogs to date.
The website introduces potential pet parents to hundreds of adorable dogs needing a home. Anyone can change the search parameters and discover the adoptable by breed, age, gender, shelter location, and other criteria.
The truly heartbreaking part is not adopting them all. Consider donating on behalf of co-founder Kim O'Meara who sadly passed away.
You can find online resources at Dogsblog.com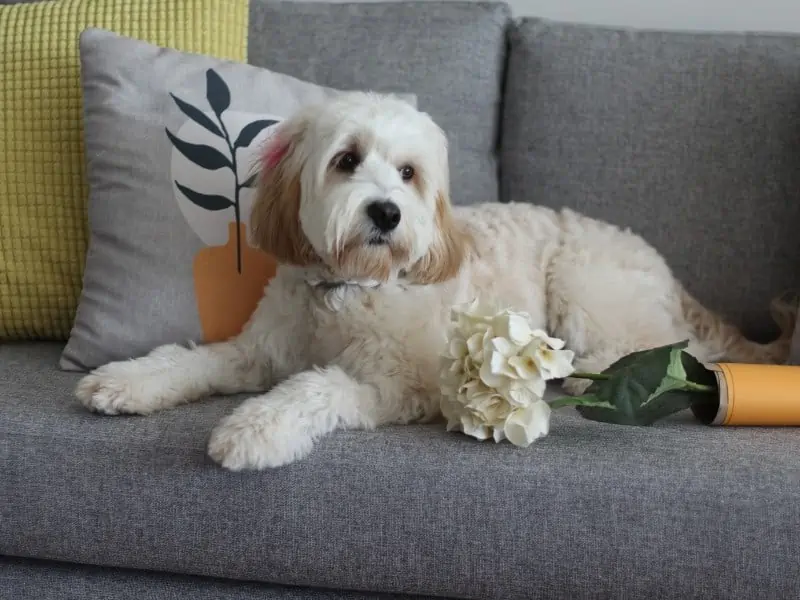 Better Life Dog Rescue
Since its founding in 2012, Better Life has already built a strong reputation in the rescue niche. They focus on rescuing street dogs from Romania and giving them a brighter future on British soil.
Once arrived at the center, the dogs are nurtured back to health and rehomed into loving family homes.
Better Life has given over 1600 dogs a new lease on life in a short timeframe.
Location: 137 Picasso Way, Shoeburyness, Essex SS3 9UY
Phone: 07568 339829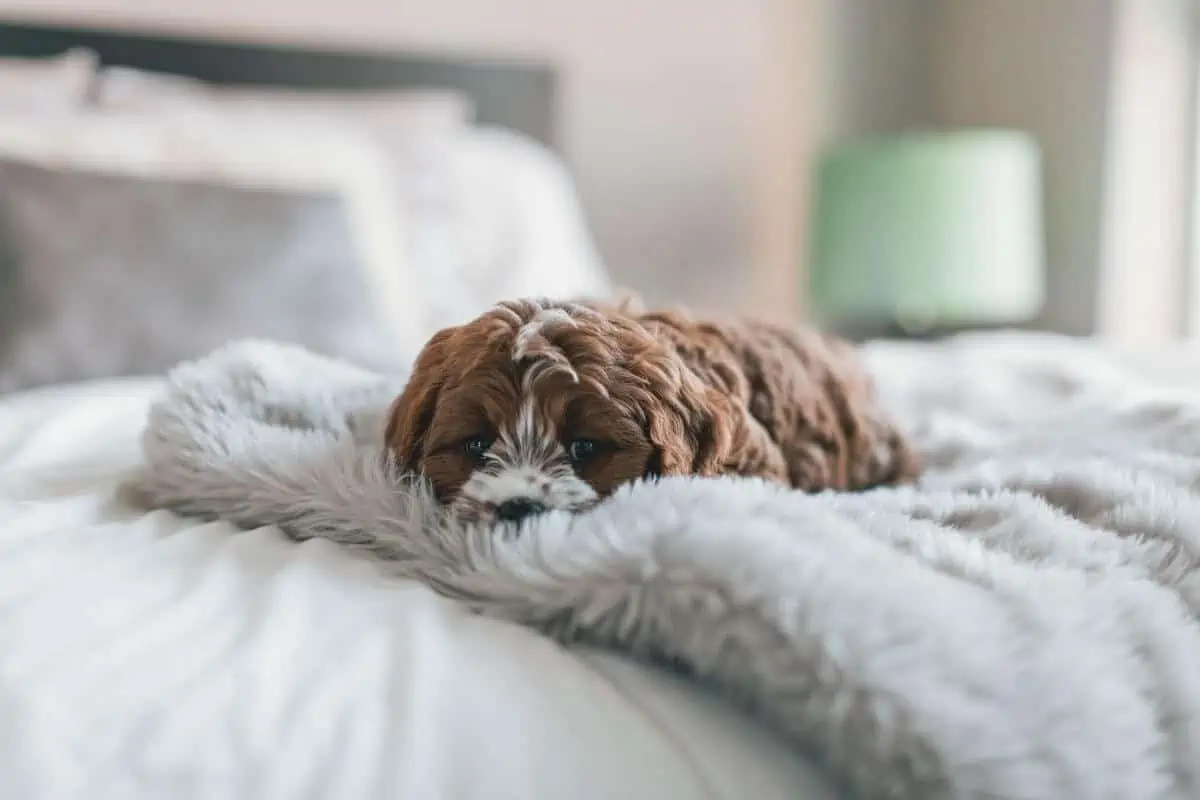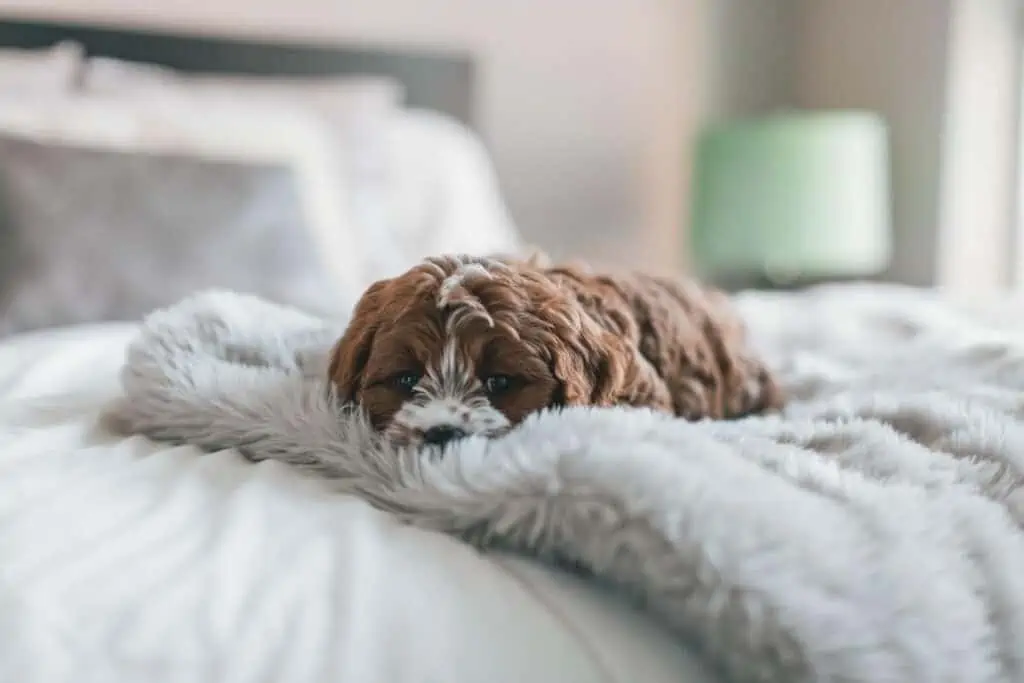 Acres Way
A boarding and rehoming facility, Acers focuses on providing a safe space for dogs. Rescuing animals for over 25 years, Acres expanded their facility and can accommodate 85 dogs.
While there is a focus on paying K-9 guests, Acres also provides shelter for stray dogs with loving care.
Acres finds accommodations for rescue dogs from the Southend, Rochford, Castlepoint, and Basildon Councils and the public.
Location: Acres Way Kennels Great Burches Road, Thundersley, Essex SS7 3NE
Email: [email protected]
Phone 01268 770402
Doodle Trust
Doodle Trust is the first rescue center focusing on rehoming Poodle crossbreed dogs. Founded in 2007, Doodle Trust has a solid reputation as a charitable dog rehoming organization.
Staff at Doodle Trust encourage would-be dog parents to learn more about highly intelligent and curious Doodle dogs before committing to adopting. Education is the key to responsible dog ownership, and Doodle Trust strives to pass on that message.
Location: New Market Street, Castle Douglas, DG7 1HY
Email: [email protected]
Phone: 0300 123 4185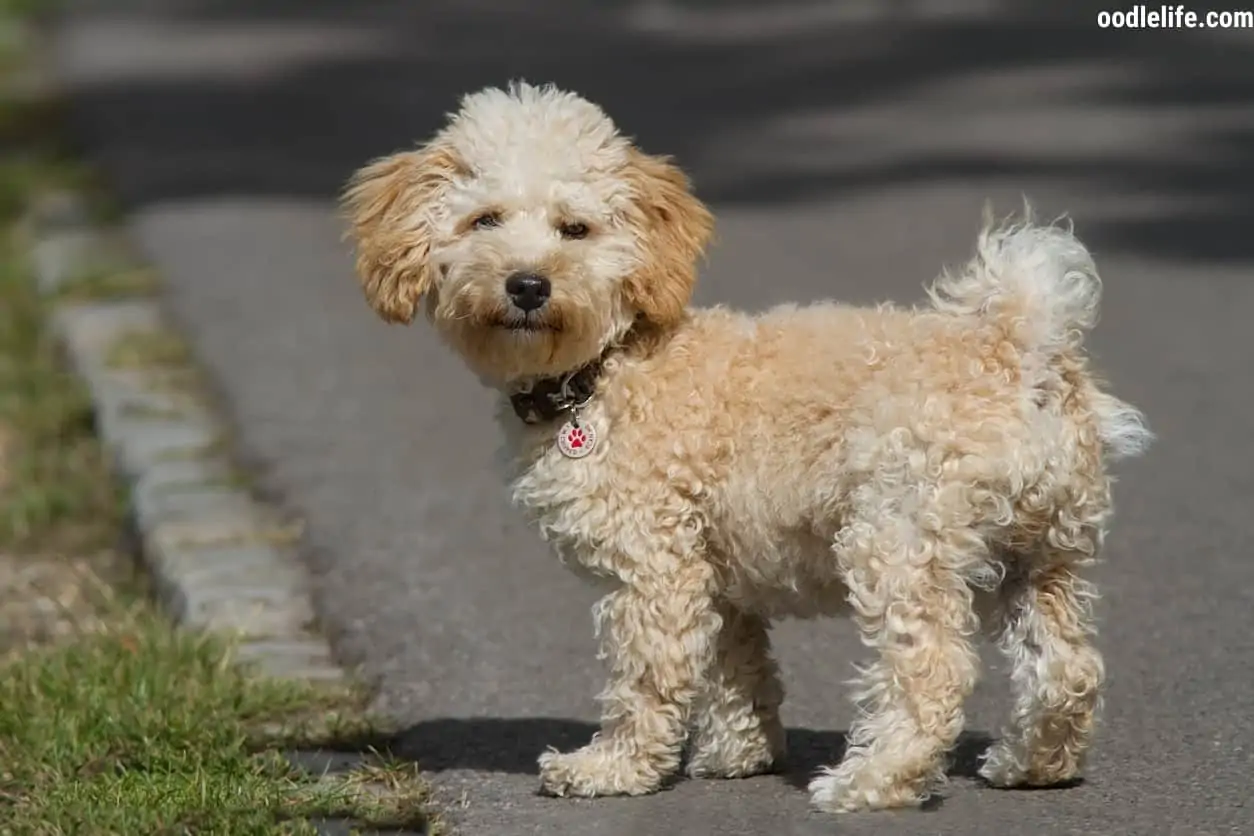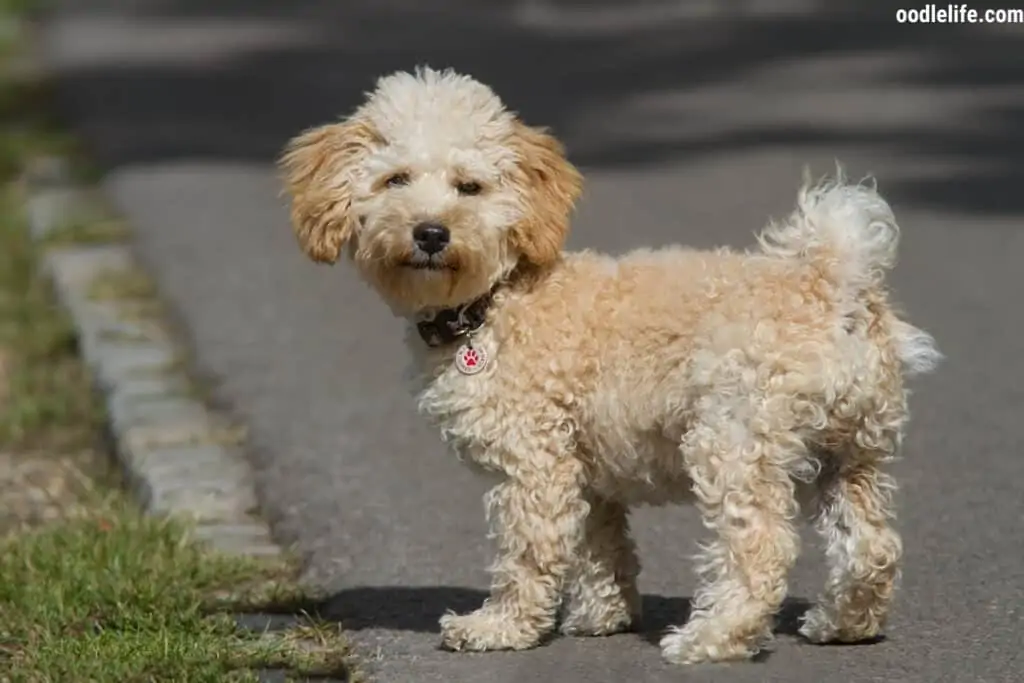 National Animal Welfare Trust
NAWT is synonymous with animal welfare in the UK. With a long-standing history, National Animal Welfare is a reckoning force behind abolishing vivisection (experiments on live animals). The Trust is an independent charity.
The Trust is an excellent resource for anyone opting to rehome a Cavapoo.
Location: Head Office Tylers Way, Watford By-pass, Hertfordshire, WD25 8WT
Tel: 020 8950 0177
Doodle Aid
Doodle Aid is the new kid on the block for animal rescue in the UK. Their mantra is simple: do the right thing by Doodles and their owners and reserve judgment.
Their team dedicates valuable resources to working with the best dog behaviorists, vets, and trainers to assist owners and Doodles during difficult transitions.
Location: England, Wales, UK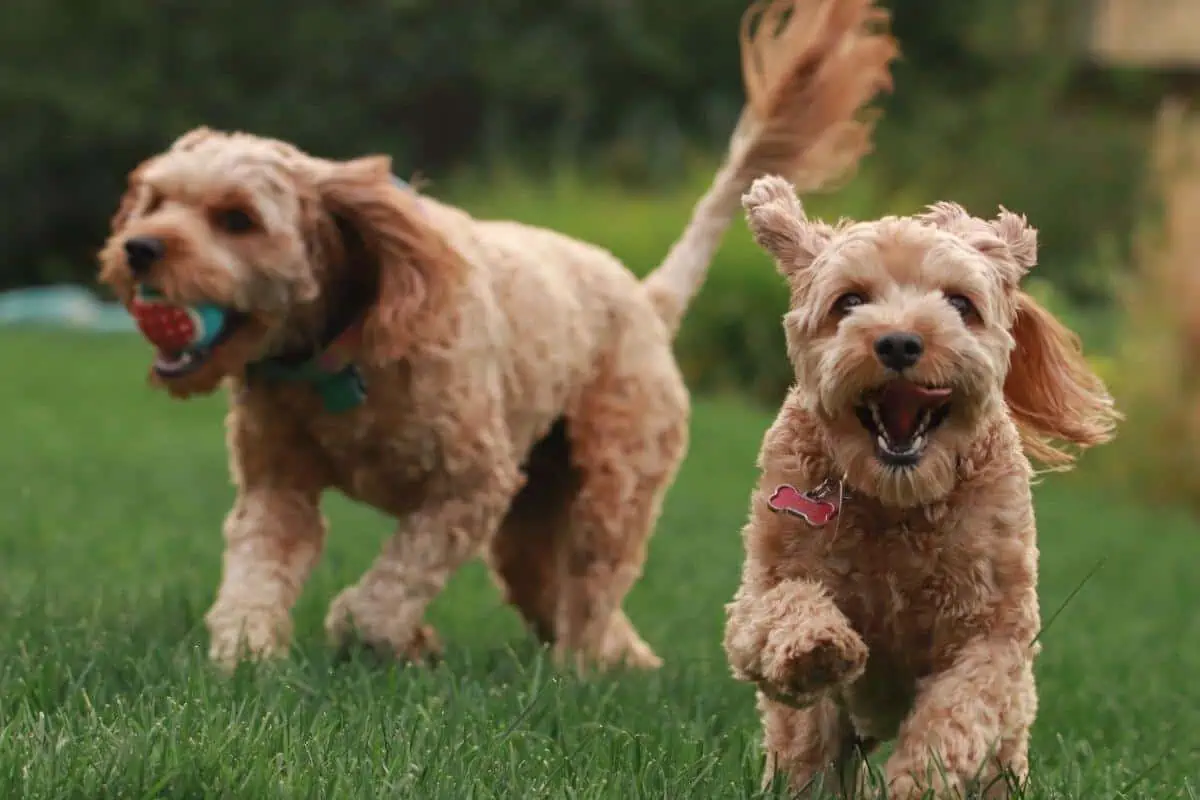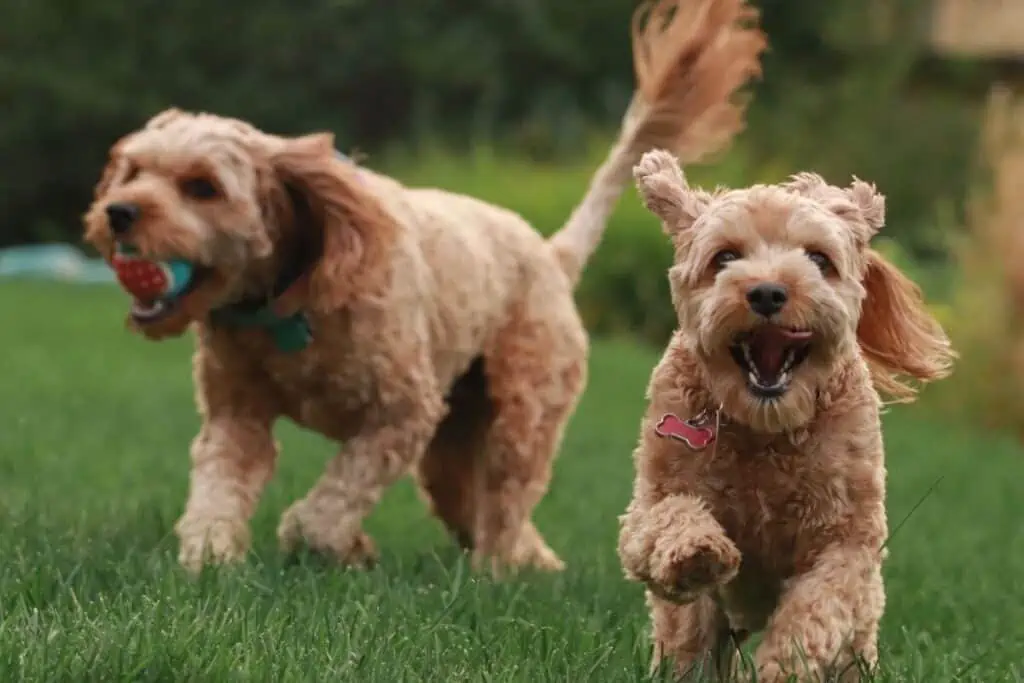 Conclusion
Dog rescue and rehoming Cavapoos are both sad and rewarding topics. Cavapoos make excellent companions for families and individuals.
There are (sadly) numerous animal welfare facilities in the UK doing their best to rehome Cavapoos and their K-9 cousins. Anyone can make a difference in a dog's life with research and patience.
You can make that difference.