5 Best Cockapoo Breeders in Arkansas (2023 Update)
Getting a Cockapoo as a pet is among the best decisions you can ever make. When you decide to bring one home, you want to get the best puppy for you and your family members. However, unethical breeders driven by financial gains tend to disregard breeding standards and the level of care necessary to produce healthy puppies.
Thus, it's crucial that you investigate all the breeders within your jurisdiction to ensure they're licensed, reputable, and comply with industry practices before settling on one.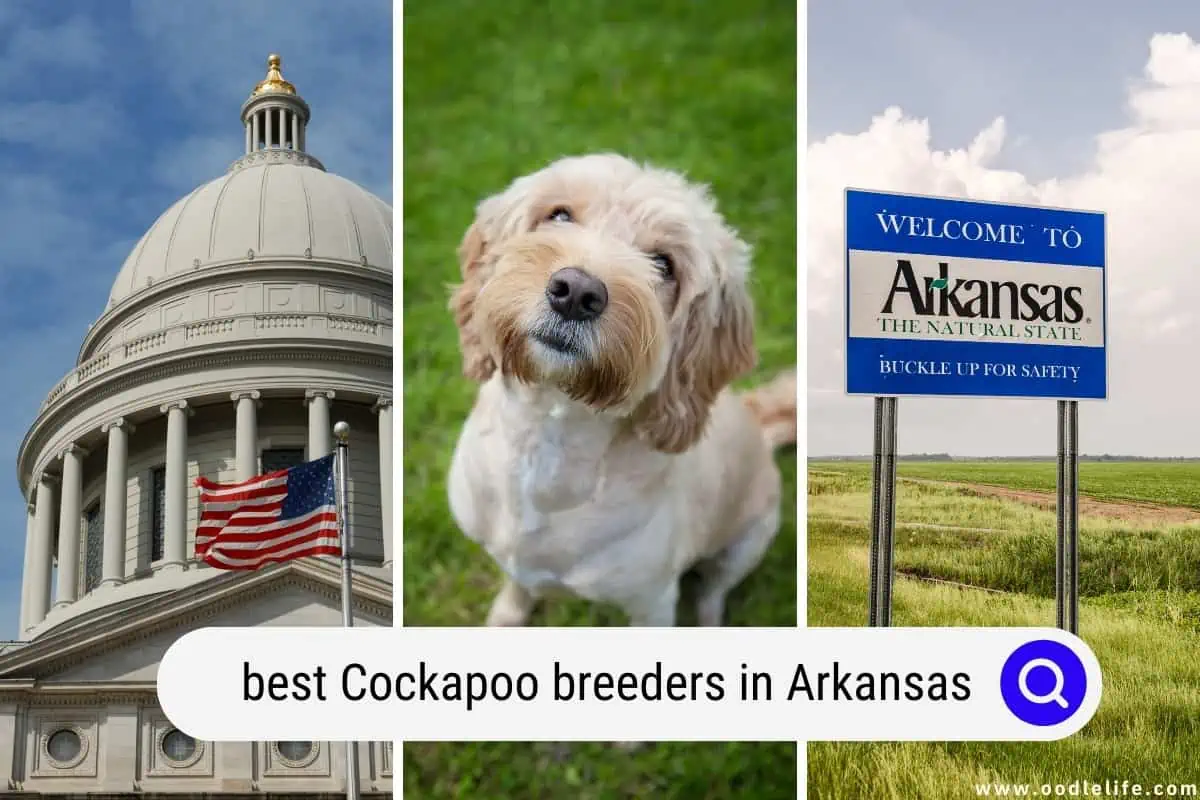 $300 2023 Discount!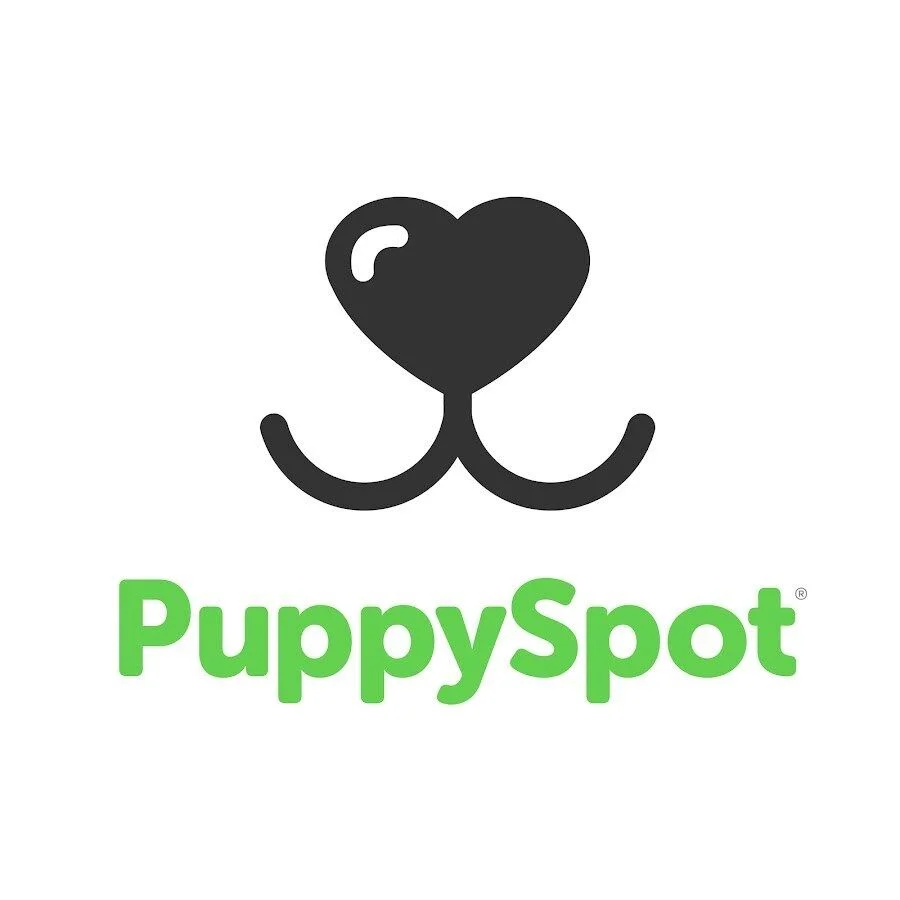 PuppySpot Adoption
PuppySpot is a reputable dog marketplace where you can browse and find compatible puppies right from the comfort of your home. They have placed over 200,000 puppies into homes in the US!
Click through and use the code PUPPY300 for $300 off any puppy adoption.
See Puppies and Save $300
We've compiled a list of the best Cockapoo breeders in Arkansas to help you locate a healthy puppy.
1. Kremer Kennels
The breeder rears their puppies in a loving, family environment. To guarantee that each puppy is at ease in new situations, Kremer Kennels socializes them with kids and other animals from birth.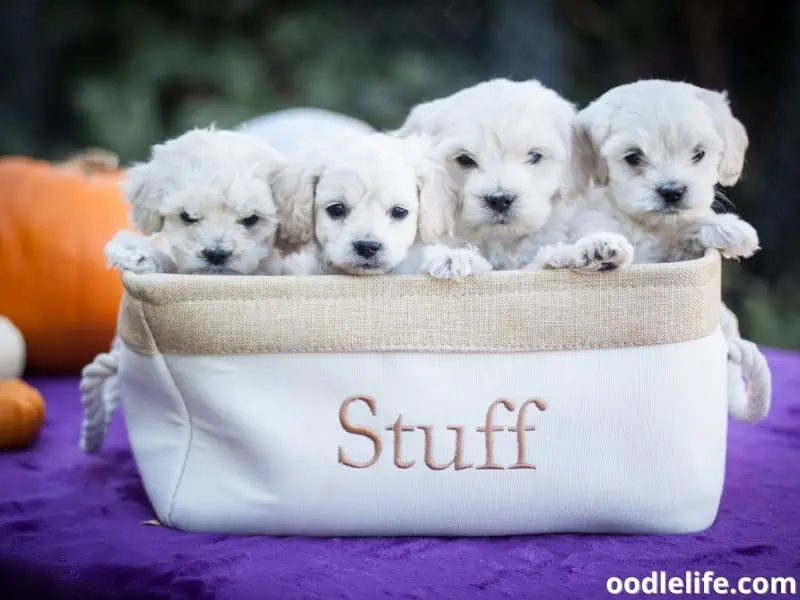 They only use high-quality dog food to support normal growth. The breeder permits prospective adopters to visit the facility and choose a puppy that best suits their lifestyle.
The breeder only uses breeding parents from reputable pedigrees, and they must pass through rigorous genetic screening before admission into the program. Moreover, a professional vet checks their eyes, hips, and hearts to ensure they're healthy enough. Therefore, be guaranteed that you're purchasing a high-quality puppy.
Kremer Kennels also crate trains their puppies to guarantee damage protection and safety after adoption. All puppies are only released into their new homes once vaccinated, dewormed, and vet-checked. If you want a puppy from this breeder, you should check the waiting list's status first in case they've temporarily stopped accepting new applicants due to high demand.
Contact Details:
Website: http://www.kremerkennel.com/
Phone: (479) 938-0079
Email: [email protected]
Location: Scranton, Arkansas
2. Deliteful Puppies
Deliteful places a high value on their puppies' health and happiness. Each puppy grows in a loving home environment. The socialization and training opportunities that each puppy gets guarantee a smooth transition into their new homes.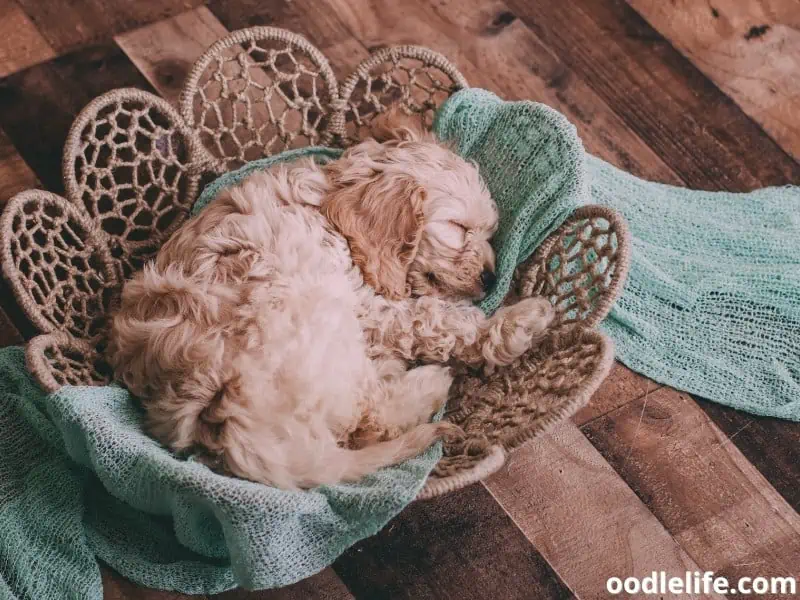 The breeder aims to produce puppies that represent the Cockapoo breed best.
Deliteful Puppies follow a very stringent adoption protocol. All potential buyers must answer a series of questions to guarantee that each puppy goes into a family suitable for their temperament. The breeder also provides ongoing guidance and support.
The breeder doesn't let go of the puppies until they're eight weeks old. Sometimes, they may wait a bit longer to ensure they're healthy and ready to thrive in their new homes. When you receive your puppy, they'll be up-to-date with their vaccination and deworming doses.
Contact Details:
Website: http://www.delitefulpuppies.com/
Phone: (870) 966-4853 or (870) 955-0494
Location: Williford, Arkansas
3. Dutch Haven Dogs
The breeder has been in business for over 20 years and specializes in breeding happy, healthy Cockapoo puppies. They source their parent dogs from respectable ancestries. They're put through a series of tests to ascertain their mental and physical health and temperament satisfactory before admission into the breeding program.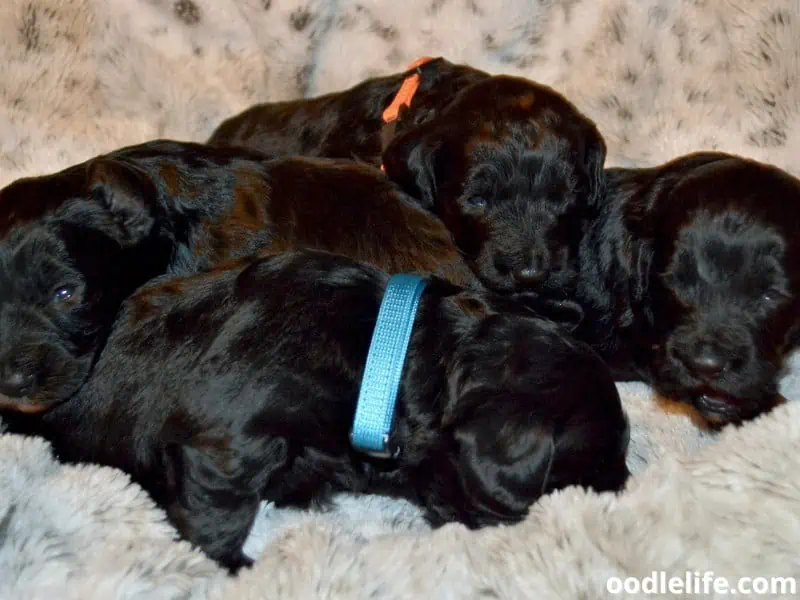 The parents also undergo extensive testing for any genetic disorders they could pass on to their offspring. Dutch Haven Dogs raises puppies in a loving and nurturing atmosphere. Each puppy gets thorough training to ensure their adoptive families can enjoy their limitless energy without caring about bad behavior.
Puppies are socialized early on and remain under their care until they're ready for adoption. They're exposed to novel environments with new people and sounds to help them become more comfortable interacting with strangers. Dutch Haven Dogs will keep in touch with you if you face difficulties raising your puppy.
Contact Details:
Website: https://www.dutchhavendogs.com/
Phone: (603) 369-1964
Email: [email protected]
Location: Arkansas
4. Petland Rogers
Petland is committed to helping healthy puppies find loving homes and families. Until they're ready for adoption, the puppies remain under their care, receiving all the love and affection they deserve. They ascertain that their puppies grow in a spotless environment.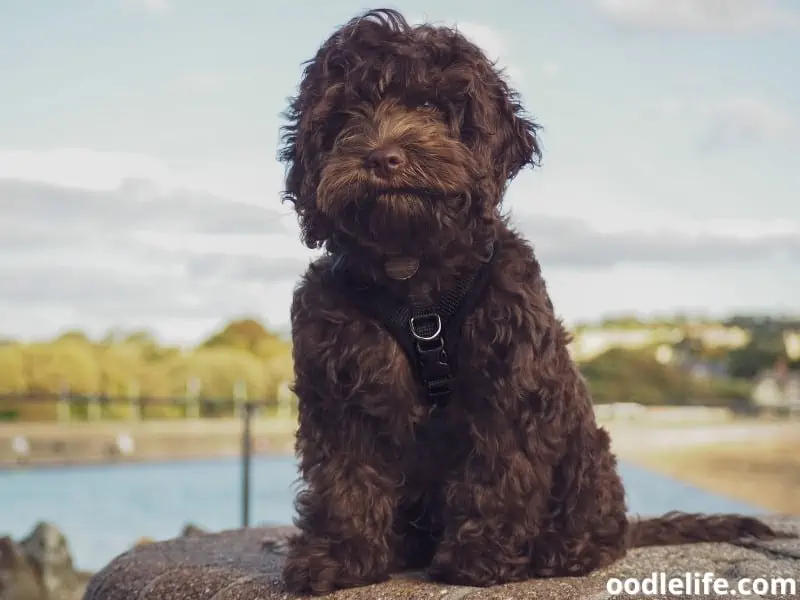 Because they only use happy, social, and intelligent parent dogs, their offspring are of the highest quality. Each parent dog undergoes genetic screening to ensure they won't pass on any hereditary diseases to the puppies. Furthermore, their vets perform comprehensive eye, heart, and hip health checks to guarantee healthy offspring.
Every puppy at the facility gets the proper socialization they need by interacting with humans and other animals. They are also exposed to different sights and environments to help them adjust to their new homes. The breeder gives their puppies premium dog food to grow strong and healthy.
Petland commits that your new puppy won't have any birth defects and offers a 5-year health guarantee on all puppies. Before they're made available for adoption, each puppy is given all essential vaccinations and deworming medications.
Petland adheres to the most stringent animal welfare and best practice standards possible since they have an on-site veterinarian.
You may still secure a spot on their waiting list even though it fills up quickly. Keep refreshing their website for updates on an upcoming litter. Petland allows you to select a puppy that interests you the most.
Contact Details:
Website: https://www.petlandrogers.com/
Phone: (479) 349-9835
Email: [email protected]
Location: Rogers, Arkansas
5. Premier Pups
As one of the best Cockapoo breeders in Arkansas, the breeder has an excellent reputation for producing high-quality Cockapoo puppies. The puppies are raised in a welcoming and loving environment, guaranteeing that they develop friendly temperaments. The breeder gives an assurance that their puppies will make ideal family pets.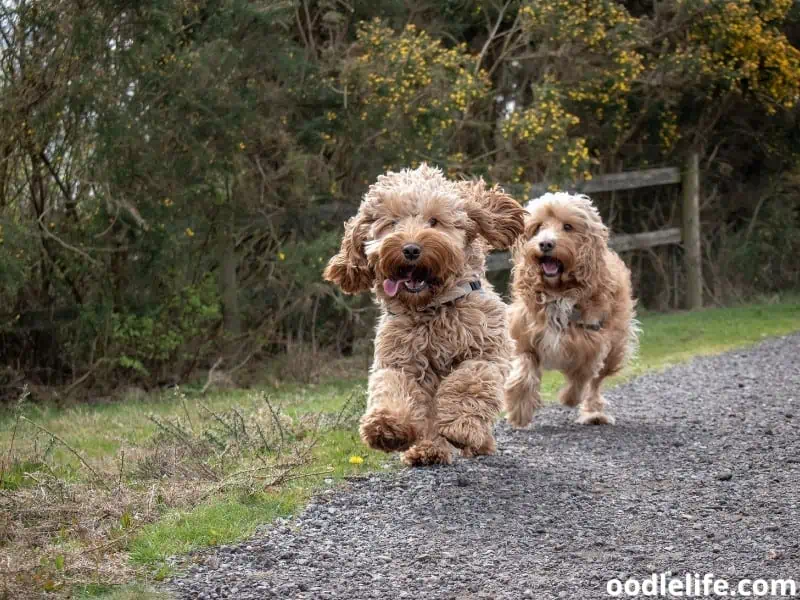 The puppies get to explore different sounds, smells, and sensations. That ensures they'll have an easy time transitioning into their new homes. They also have plenty of space to run around and are only fed high-quality dog food.
Their breeding parents come from reputable families and have excellent pedigrees. Besides having their eyes, hips, and ears examined by a professional vet, all breeding parents undergo extensive testing to ensure they're free of hereditary disorders. Premier Pups begin training the puppies to establish appropriate behavior when they're young.
You'll need to complete and submit an application form to secure a puppy. You may also browse their website for available puppies and ask about upcoming litters. They update their website with fresh details regularly as the puppies grow.
Premier Pups only make their puppies available for adoption once a veterinarian has examined them. They also come with up-to-date vaccination and deworming records to reduce the chances of transmitting the parasites to your family.
The breeder understands that putting your trust in a breeder can be challenging because some don't care about responsible breeding. That's why they promise complete adherence to industry standards.
Contact Details:
Website: https://premierpups.com/
Phone: (740) 809-3074
Email: [email protected]
Location: Little Rock, Arkansas
Final Thoughts
After adding a Cockapoo to your family, finding a reputable breeder is crucial. You mustn't rush things and ascertain the person you choose is reliable. You should find someone available to offer guidance during the acquisition process and after the purchase, if necessary.
Your breeder should also provide a health guarantee if your puppy develops issues.
You may locate a responsible breeder through recommendations from veterinarians and friends. Furthermore, a reputable breeder will always want to meet prospective buyers and interview them to ascertain whether the puppy is a good fit for their family. We hope our list of the best Cockapoo breeders in Arkansas will benefit your search for a new canine companion.