4 Best Cockapoo Breeders in Oklahoma (2023 Update)
Cockapoos are a favorite to many dog lovers, given their adorable appearance. So, if you've been thinking about adding a new pet, a Cockapoo could be what you're looking for. And luckily for you, there are numerous Cockapoo breeders in Oklahoma.
However, before settling on one, you should research to guarantee you're dealing with a reputable breeder. That's because there are higher chances of landing in the hands of an irresponsible breeder. Such breeders disregard the industry's breeding standards and produce unhealthy puppies.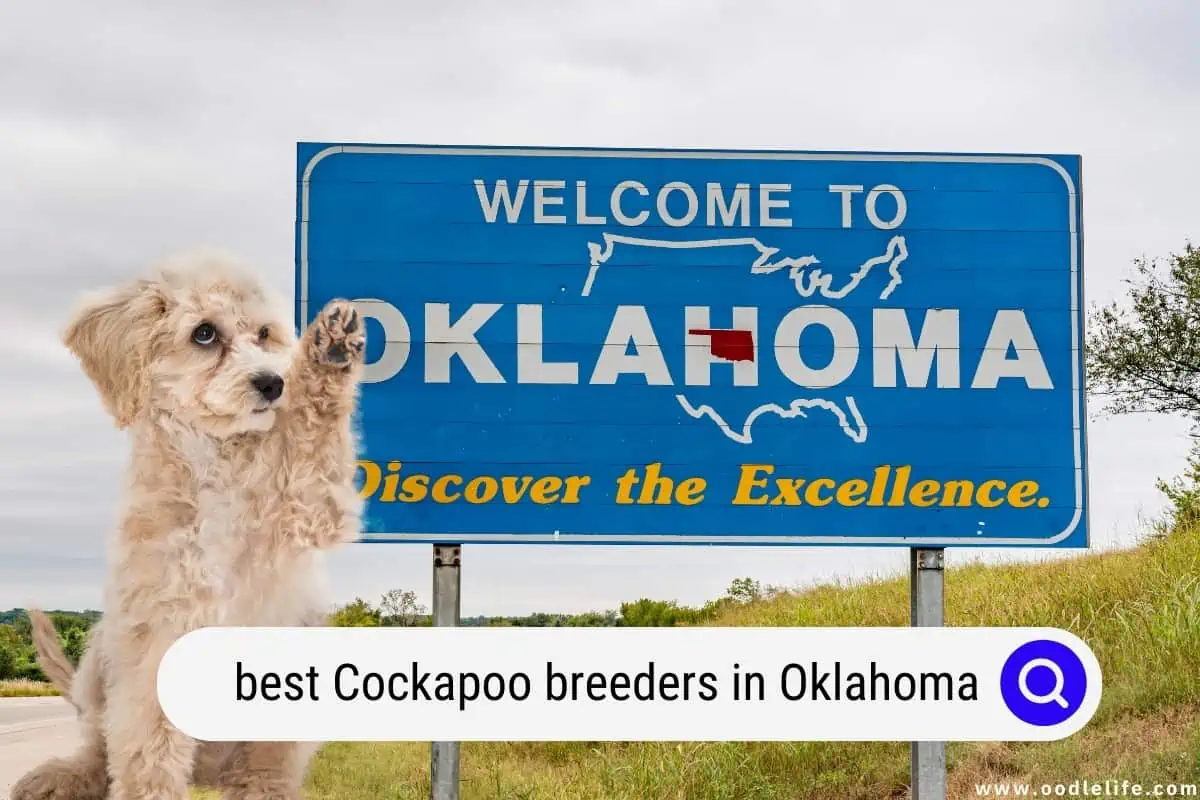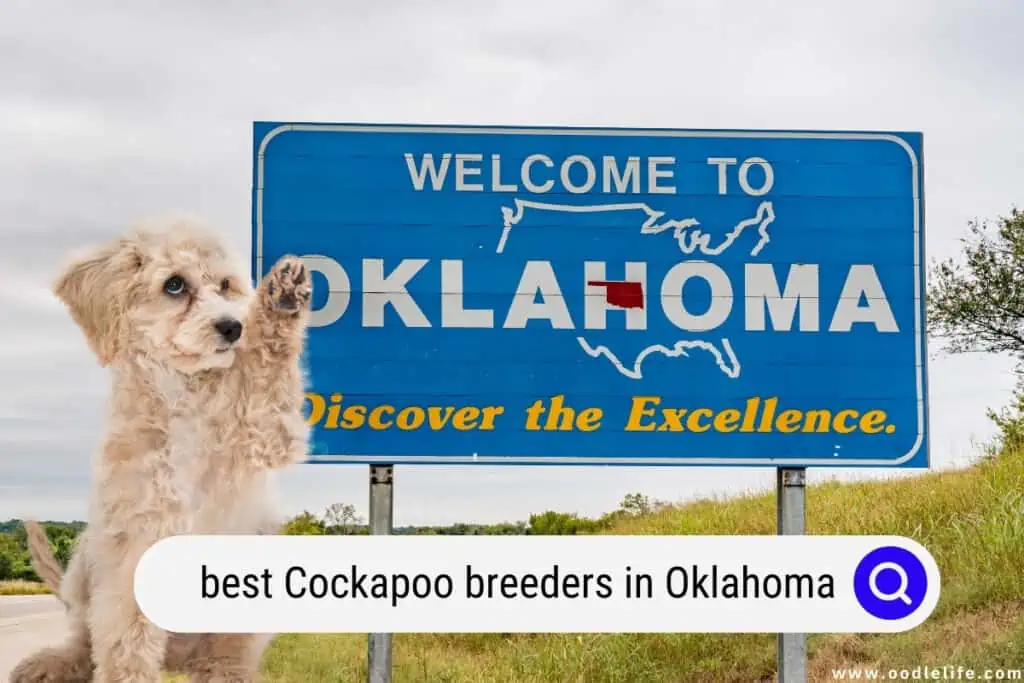 $300 2023 Discount!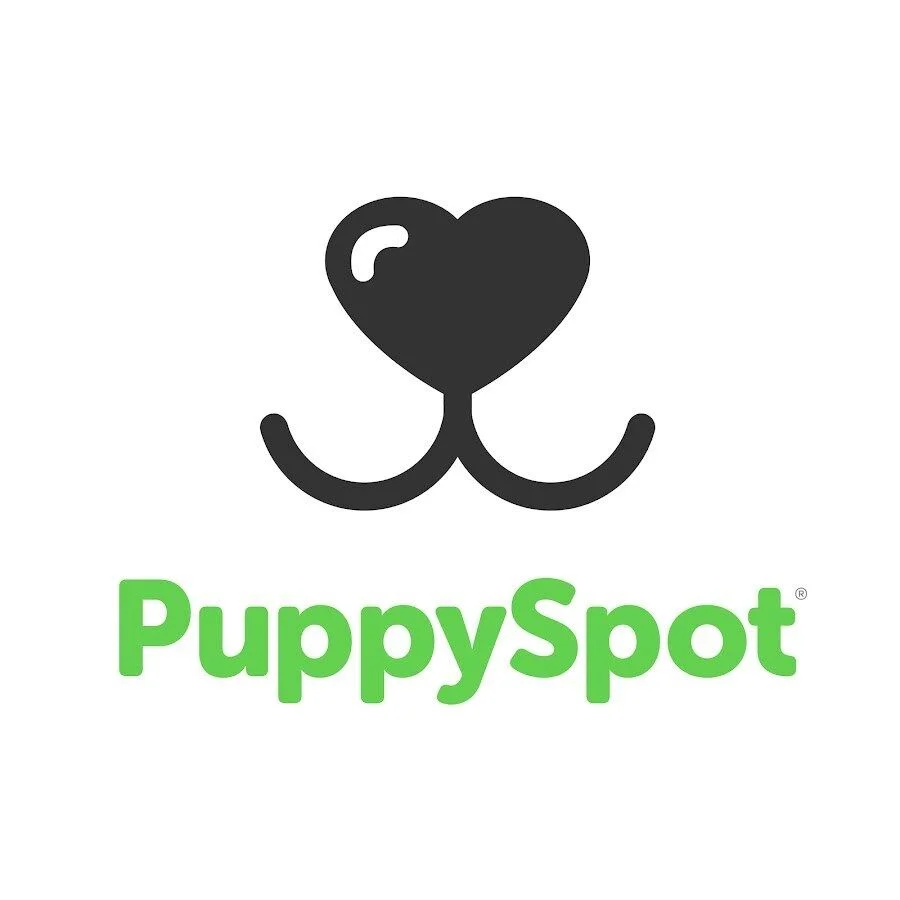 PuppySpot Adoption
PuppySpot is a reputable dog marketplace where you can browse and find compatible puppies right from the comfort of your home. They have placed over 200,000 puppies into homes in the US!
Click through and use the code PUPPY300 for $300 off any puppy adoption.
See Puppies and Save $300
Keep reading to learn about the best Cockapoo Breeders in Oklahoma.
1. Aisling Doodles
Aisling Doodles aims to produce healthy, happy, well-behaved puppies for loving homes. Each puppy at the facility receives individualized care and attention. The puppies are born and nurtured in a family home setting.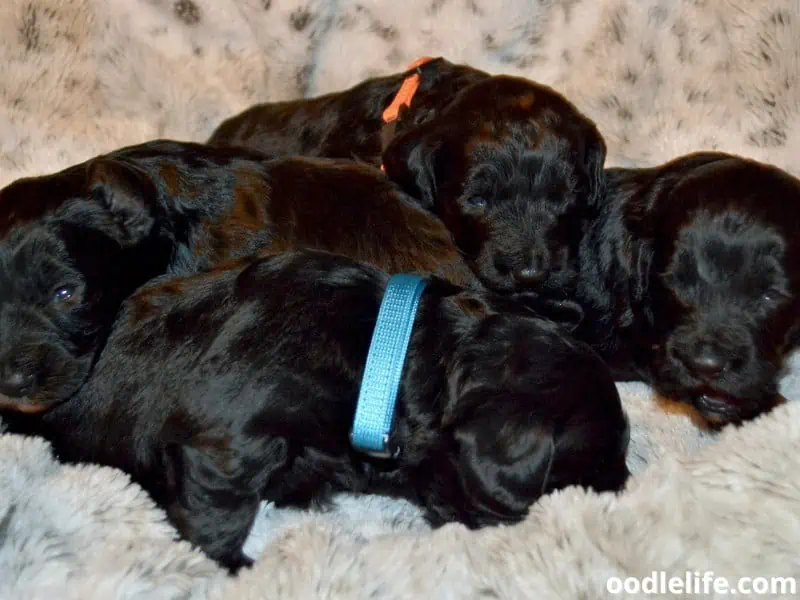 That guarantees the puppies receive adequate socialization rather than when kept in a kennel because they have more opportunities to interact with people.
Besides living in the right environment, the breeder puts each puppy through a predetermined training program. The program's first step involves subjecting the puppies to common sources of stress using early neurological stimulation (ENS). That serves to boost their immune systems, as well as improve heart health and endurance to stress.
As the puppies mature, the breeder introduces them to other stressors like sounds and human interactions. The program guarantees that the puppies develop the self-assurance they need to feel at ease in new surroundings.
The breeder takes great care in selecting their breeding parents from respectable lineages. Furthermore, they put the puppies under a series of hereditary diseases screening to eliminate the possibility of passing them on to their offspring.
Aisling Doodles requires all prospective adopters to submit an application and asses them to determine whether a particular puppy is a good match for them. When you buy a puppy from them, you'll get a special package containing a collar, toy, blanket, a sample of puppy food, and relevant health records.
They offer their puppies a two-year health guarantee and remain under their care until they're nine weeks old. After purchasing a puppy from Aisling Doodles, you can always ask any question, especially when you face difficulties rearing your canine friend.
Contact Details:
Website: https://www.aislingdoodles.com/
Facebook: https://www.facebook.com/aislingcockapoo/
Location: Shawnee, Oklahoma
2. Petland Oklahoma City
Petland emphasizes matching healthy puppies with perfect families. They visit their breeders regularly to review their practices and put forth a lot of effort to ensure they're selling only the best puppies.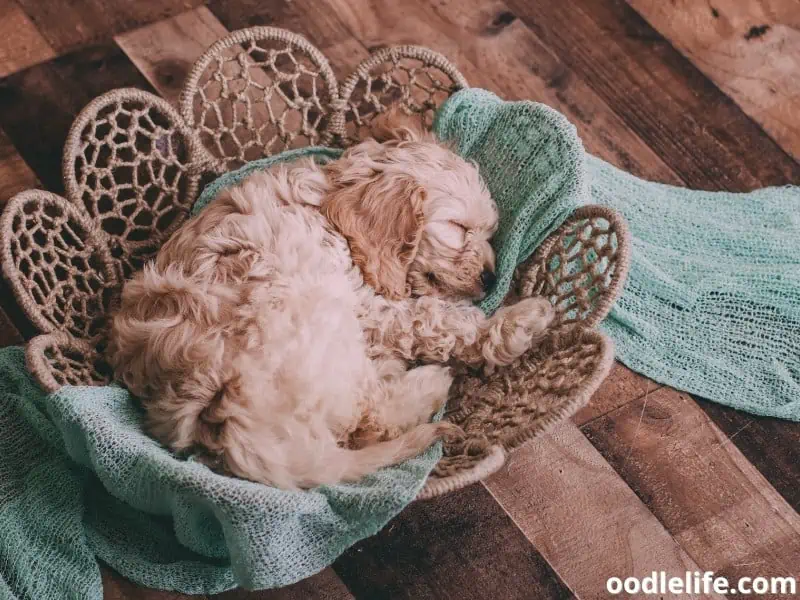 The community's breeders exercise caution when admitting any dog into their breeding program. They conduct intensive DNA tests on all parent dogs to ensure their puppies are healthy. Furthermore, the vet examines the dogs' hearts, hips, and eyes to guarantee they function properly.
Puppies from Petland have a one-year health guarantee to ensure they are free of any genetic conditions. All their puppies are reared in their homes, either by the owners or by guardian families. They give the puppies adequate space to run around and only eat the best food.
They attempt to socialize their puppies using the Puppy Culture approach. In addition, the puppies can interact with humans of different ages, other pets, and novel situations. That guarantees a smooth transition into their new homes.
The breeder introduces each puppy to crate training. By the time they're nine weeks old, they're ready to leave for their new homes. However, the puppies only leave when they've had their first round of vaccinations and deworming and are vet-checked.
Their breeding program is based on extensive research to improve the standard of Cockapoo litters. They commit that they don't tolerate puppy mills or any other form of unethical breeding.
Contact Details:
Website: Petland
Phone: (405) 694-4808 or (405) 783-5093
Location: Oklahoma
3. Premier Pups
Premier Pups' objective is to breed healthy, happy Cockapoo puppies that make great family pets. All their breeding dogs undergo rigorous selection and health testing to guarantee their offspring are a perfect version of the breed.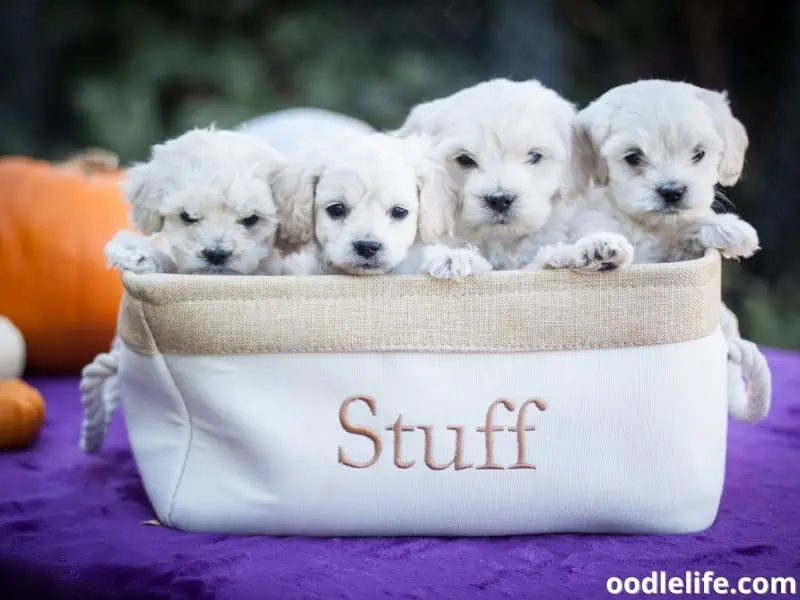 Each puppy is nurtured in a loving environment and fed high-quality dog food to support healthy growth. The breeder prepares their puppies for adoption by introducing them to potty and crate training basics. In addition, they begin socializing their puppies early, permitting them to interact with humans and other pets in their facility.
The puppies are also exposed to novel situations, sounds, and sights to boost their confidence. Therefore, you can rest assured that your puppy will have no difficulties adjusting to the new environment once you take them home.
All their puppies are up-to-date on their vaccines and get routine veterinary examinations. They also offer after-sales assistance to their adoptive families. The breeder prefers the customer to visit their location before making a purchase.
Contact Details:
Website: Premier Pups
Phone: (740) 809-3074
Email: [email protected]
Location: United States
4. PuppySpot Cockapoos
PuppySpot is a collaborative network of reputable breeders. That implies you don't have to halt your schedule and sign up for a long waiting list because you can get your puppy immediately. You can narrow your search for a Cockapoo on the site by using parameters such as the breed, price, and age range you're looking for.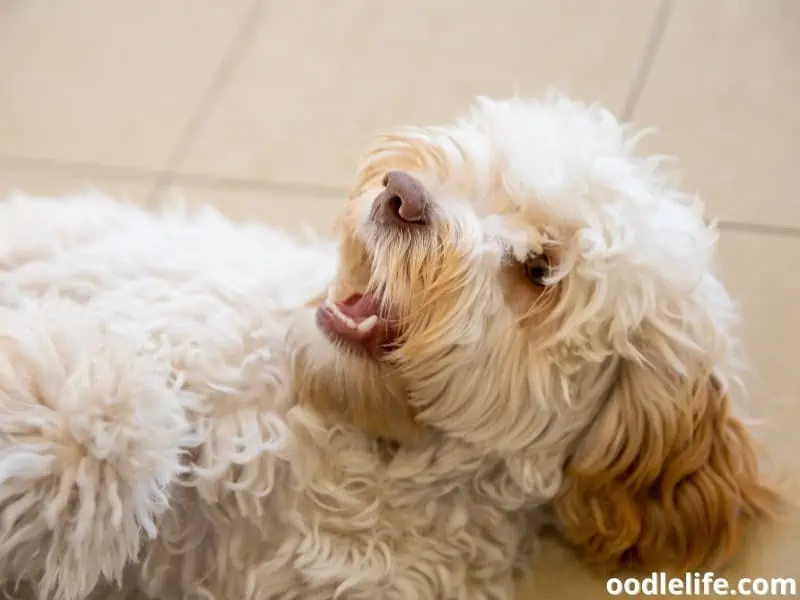 The fact that the platform accepts a tiny fraction of all the breeders who apply helps maintain its excellent reputation. Their goal is to improve lives by connecting good homes with healthy puppies.
To qualify as a breeder, you must first pass a stringent 100-point examination, which includes obtaining a state permit and certification. They also have a thorough in-house screening during admission and once every year.
PuppySpot Cockapoos maintain meticulous control over breeders' standards and monitor all their puppies' progress.
They also guarantee that their breeders consider all puppies behavioral requirements by exposing them to mental stimulation situations and socialization with humans. Consequently, you may anticipate your new puppy to adjust comfortably once you take them home.
All their program's breeding dogs are American Kennel Club registered and come from respectable lineages.
Before admission into the program, each breeding parent undergoes intensive genetic tests to ascertain they're free of hereditary conditions that might impact their puppies' quality. Furthermore, the breeder has professional vets who regularly examine the puppy's heart, hips, and eyes for any deformities.
All breeders must ensure that their puppies are fully vaccinated and dewormed. A certified vet thoroughly examines each puppy, from head to tail, to ascertain their health before releasing them into their new homes.
Contact Details:
Website: PuppySpot Cockapoos
Phone: (888) 671-0518
Email: [email protected]
Location: United States
Final Thoughts
Only a handful of Cockapoo breeders in Oklahoma have established themselves as reliable sources of healthy puppies. Therefore, you must pay close attention to details while looking to buy a puppy. Breeders that care about quality only want to breed healthy and socialized puppies.
Furthermore, you ought to understand that price isn't necessarily indicative of quality.
When most potential customers are willing to pay a premium price, that's what they'll quote. However, any of the breeders we recommend here would make wonderful options. They've put in a lot of time and money to ensure that their Cockapoo litters are full of healthy, content puppies.
We hope you enjoyed reading our guide on the best Cockapoo breeders in Oklahoma.