How Much Does a Cockapoo Cost? 2023
At a Glance: Cockapoo is a crossbreed or American or English Cocker Spaniel with a Poodle. As it has qualities of both the parent breeds, this breed is high in demand and costs anywhere between $700 and $3200.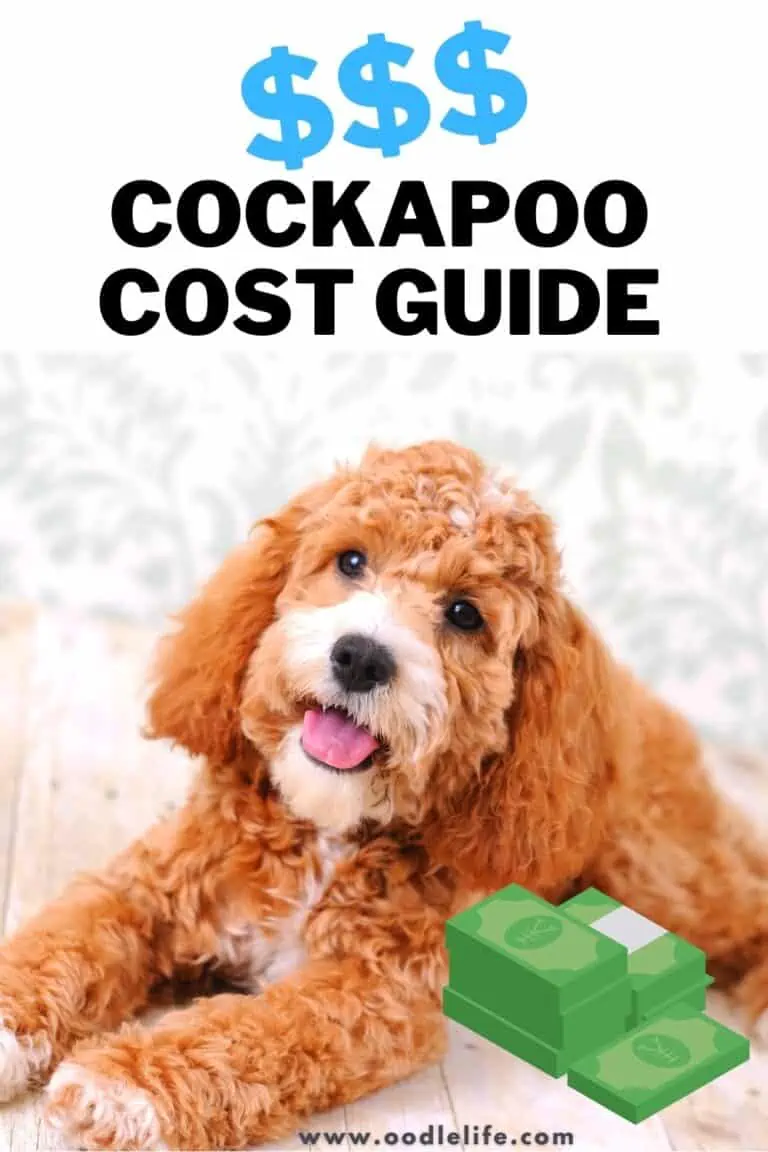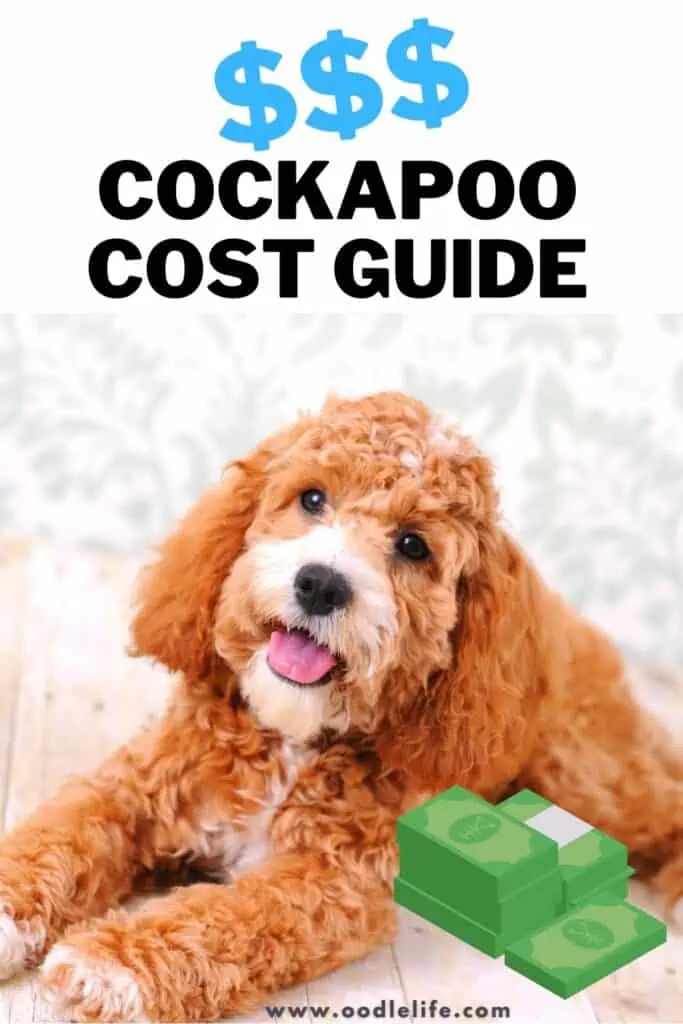 Cockapoos are adorable, intelligent, active, and obedient. Their appearance and size make them one of the most loved and admired dog breeds. Cockapoos are not purebred but hybrids. They are a crossbreed of an American Cocker Spaniel or English Cocker Spaniel with a Poodle. Therefore, Cockapoos inherit the traits of both these breeds, which makes them adorable.
The average price of a Cockapoo ranges between $700 and $1200. However, Cockapoos with rare coats can be sold at an upper limit of $3200. Read on to understand why they are so expensive.
How Much Is A Cockapoo Puppy?
Although the price varies depending on the breeder, one can expect to pay between $900 and $2,500. Many factors influence the price, including the pedigree used for breeding, the puppy's coat type, color, and health screenings performed by the breeder, and if the puppy belongs to champion lineage, to name a few.
Fact to Know: Cockapoos are crossbreeds, but that does not imply that they are "breed true." "Breeding true" means that a breed would have consistently predictable characteristics. However, Cockapoos may inherit characteristics of either or both the parents.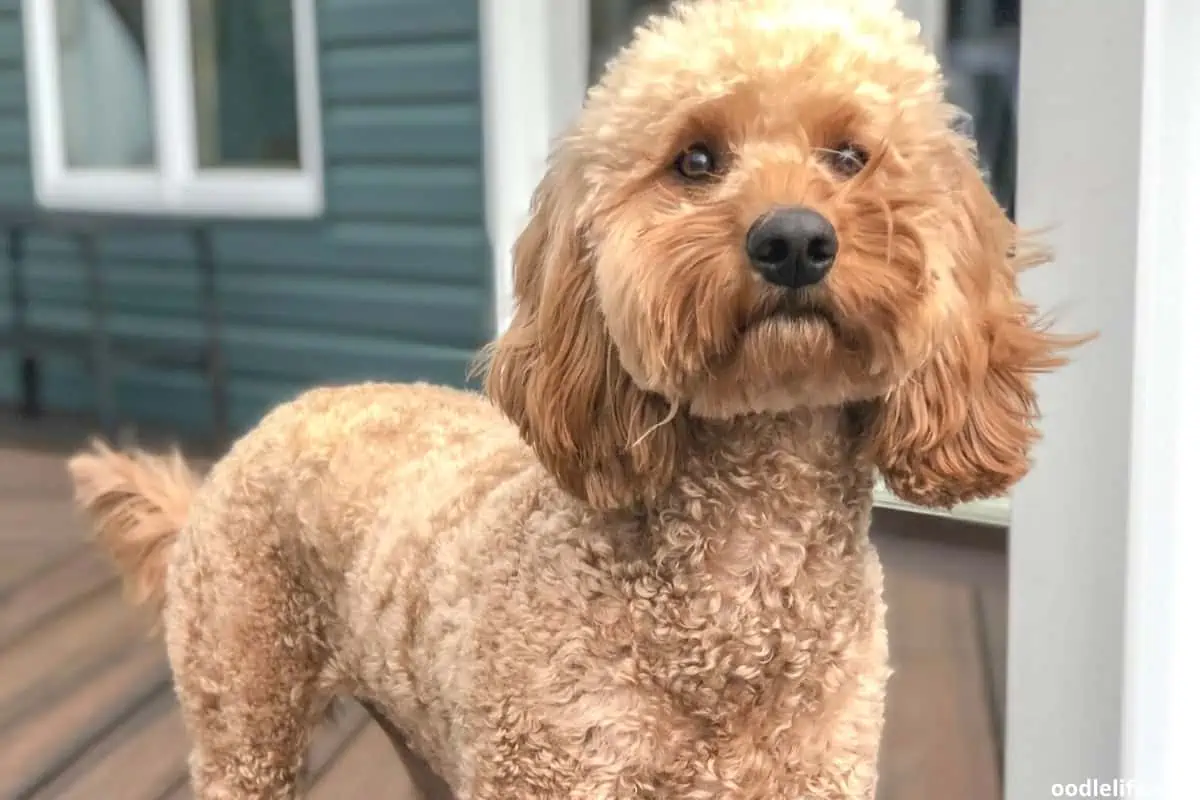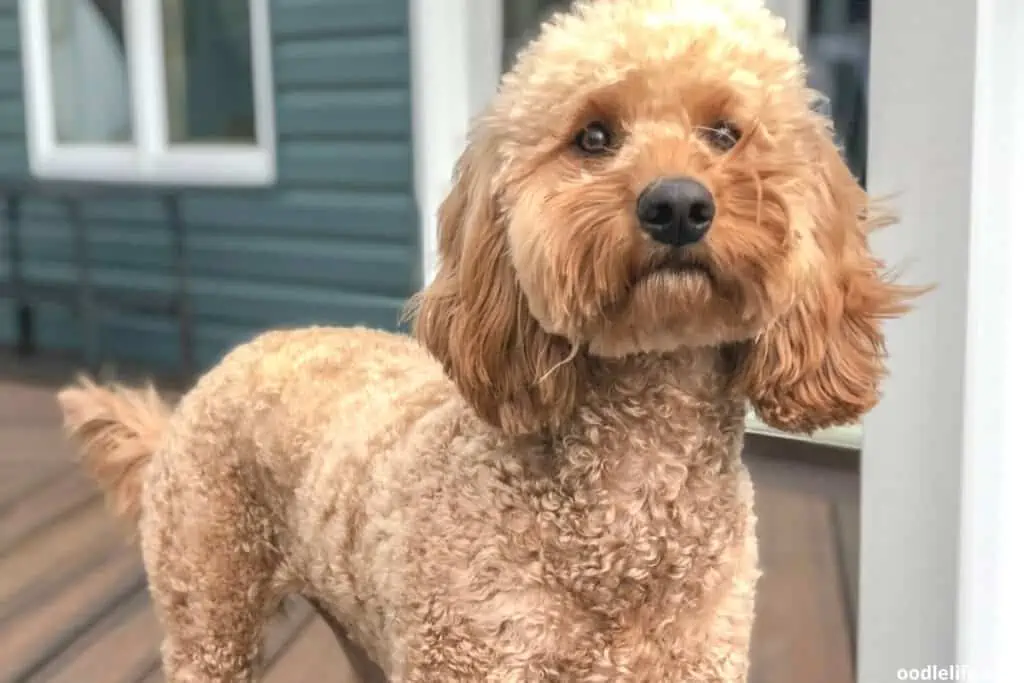 Which Cockapoos Cost the Most?
Some Cockapoos may be more expensive than others. The price varies depending on factors such as bloodline, rare coat colors, age, health history, and genetics.
Cockapoos with the rarest color coats, Merel and Phantom, cost between $1900 and $3200! These rare colored Cockapoos are commonly used as a status symbol. Similarly, dogs whose parents were both Cockapoos cost more than those whose parents were one Spaniel and the other Poodle. Dogs from the champion bloodline are more expensive than regular dogs.
Younger dogs and those with disease-resistant genetics command higher prices than older dogs or those lacking such genetics.
Why do Cockapoos Cost So much?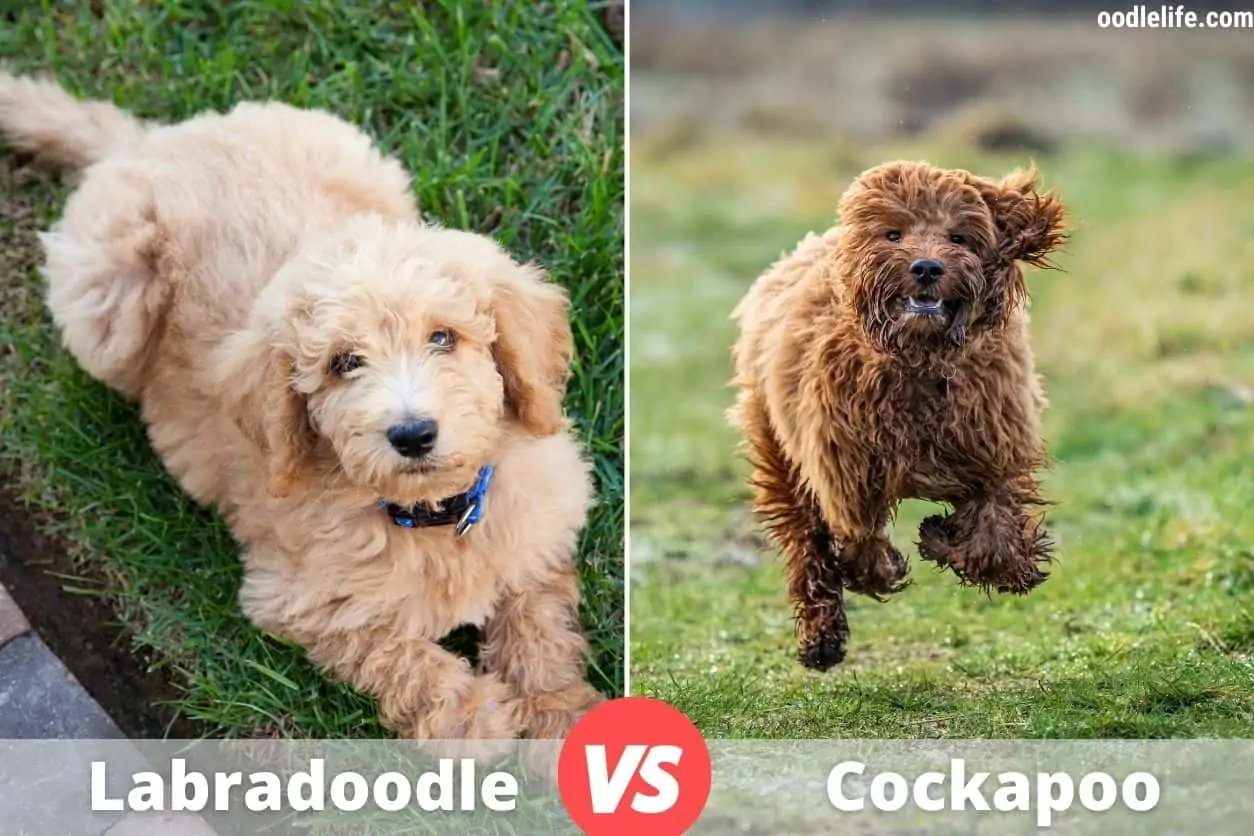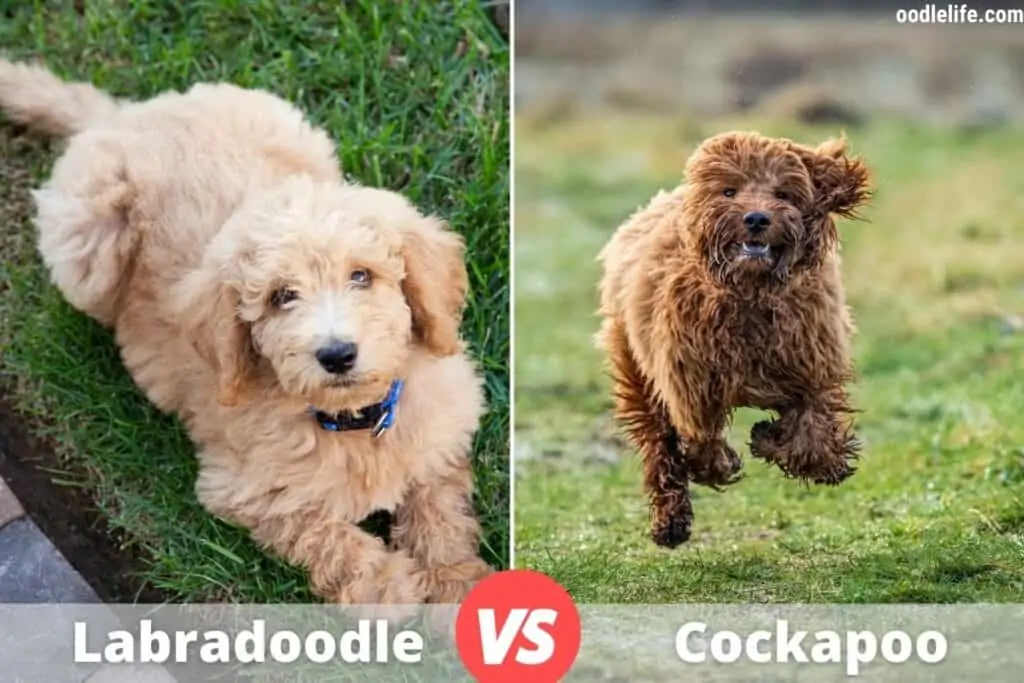 Cockapoos are priced from $700 and go up to $1200 and even higher. Their appearance and the fact they are a crossbreed of two intelligent, active, and healthy breeds affects the price. The range varies with color, coat, texture, age, and other costs. Several internal and external factors affect the price of this breed.
High Demand
Cockapoos are a good-looking and intelligent dog breed. They have the qualities of both parents that make them highly preferred. When people get so many qualities in an attractive and healthy breed, its demand increases, and so does its price.
Breeder's Reputation
Dogs bred in accordance with the AKC or CKC guidelines by an experienced and reputable breeder tend to be expensive.
It happens because an experienced breeder would ensure regular visits to the vet, timely vaccinations, deworming, medical checkups, and health clearances. All these facilities cost a fortune. That is why, in many cases, the breeder does not usually make any mentionable profit.
However, puppy farms come in all forms and shapes like any other shop or factory. Most of them treat these dogs merely as commodities, determined to earn money with significant profits.
Health and medical care are largely compromised in such a scenario. These puppies are hardly vaccinated or dewormed, exposing them to a greater risk of diseases and ailments. Their genetics are equally ignored.
Puppy farms do this to reduce the cost of rearing and maximize their profits.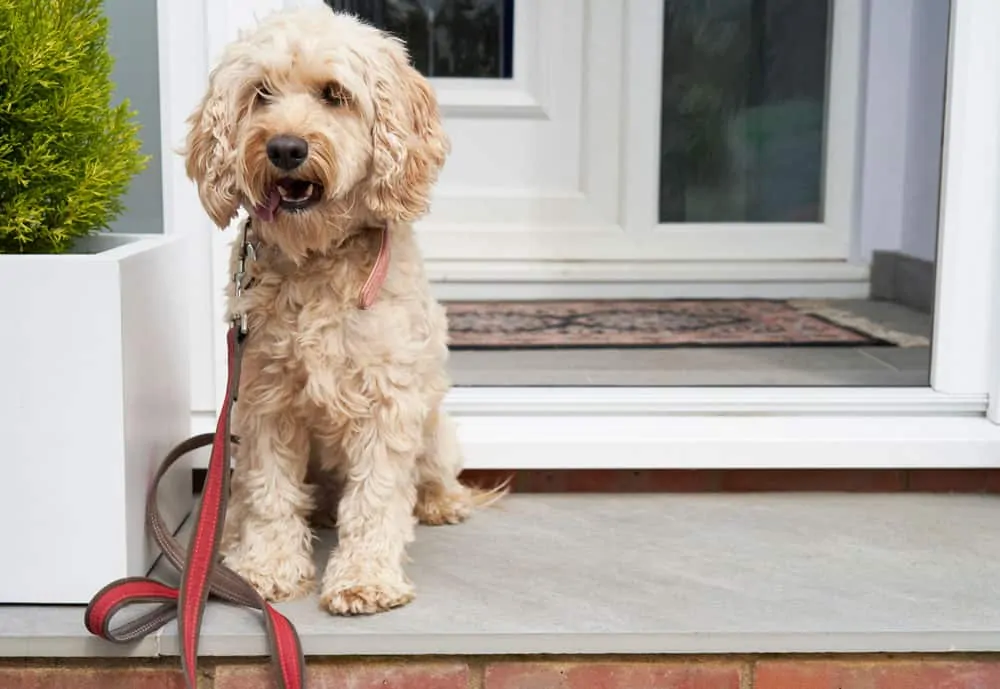 Coat Color for Cockapoos
Cockapoos, being crossbreeds, may come in different colored coats. Dogs who develop unique and beautiful colors cost higher than the usual whites and browns. This trait of developing exotic and rare coats adds to their price in the market.
For example, blue coats are very rare in Cockapoos. If any Cockapoo develops this colored coat, it fetches the respective breeder or owner a lot of money. Various shades and textures contribute to varying prices in the market.
Genetics
Genetics and blood are significant factors affecting the price of a Cockapoo. Cockapoos with Cockapoo parents are costlier than those with Cocker Spaniel and Poodle parents.
It is, therefore, necessary to check the farm where your Cockpoodle was bred, examine its food and nutrition, and ask for its medical history. If you are not allowed to see the barn or the parents of your dog, you may consider it a red flag.
Your Place of Residence
If your region lacks quality Cockapoo breeders, the price would be high because of greater demand and limited supply. On the contrary, it would be less in the case of the availability of plenty of quality breeders. The popularity of a particular breed in a region also affects the price.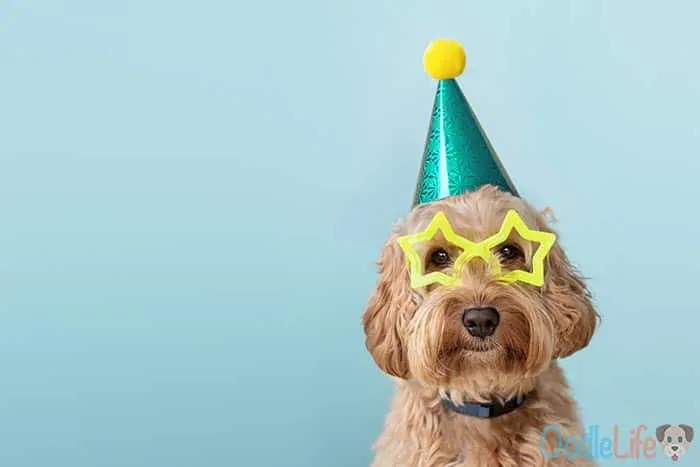 What are the other costs of owning a Cockapoo?
Different dogs have different needs. If you own a Cockapoo, it is advisable to take particular health measures, security and safety measures, invest in high-quality food, grooming, and maintain a comfortable environment.
Food
A considerable factor in owning a cockapoo is the feeding cost. It is crucial to feed your cockapoo high-quality and nutritious dog food to avoid any unnecessary medical expenses later. If you cannot afford premium brands, you can feed them the best food available within your budget.
Insurance
Cockapoos, like other dogs, are prone to illnesses and injuries. This makes Cockapoo insurance often crucial for Cockapoo puppies. The total cost ranges depending on the age, breed, and condition of your cockapoo.
A Cockapoo puppy is one of the healthier breeds. However, pet insurance could be helpful to save money if anything unfortunate happens and you need to see a veterinarian.
Grooming
Take your Cockapoo to dog parlors for regular grooming. Cockapoos are blessed with beautiful and shiny coats that require good care. Apart from their coats, their nails need trimming, ears should be cleaned, and broken teeth removed.
Their twice-a-month grooming land at around $20 to $60 depending on the standard and prices of the respective dog parlor.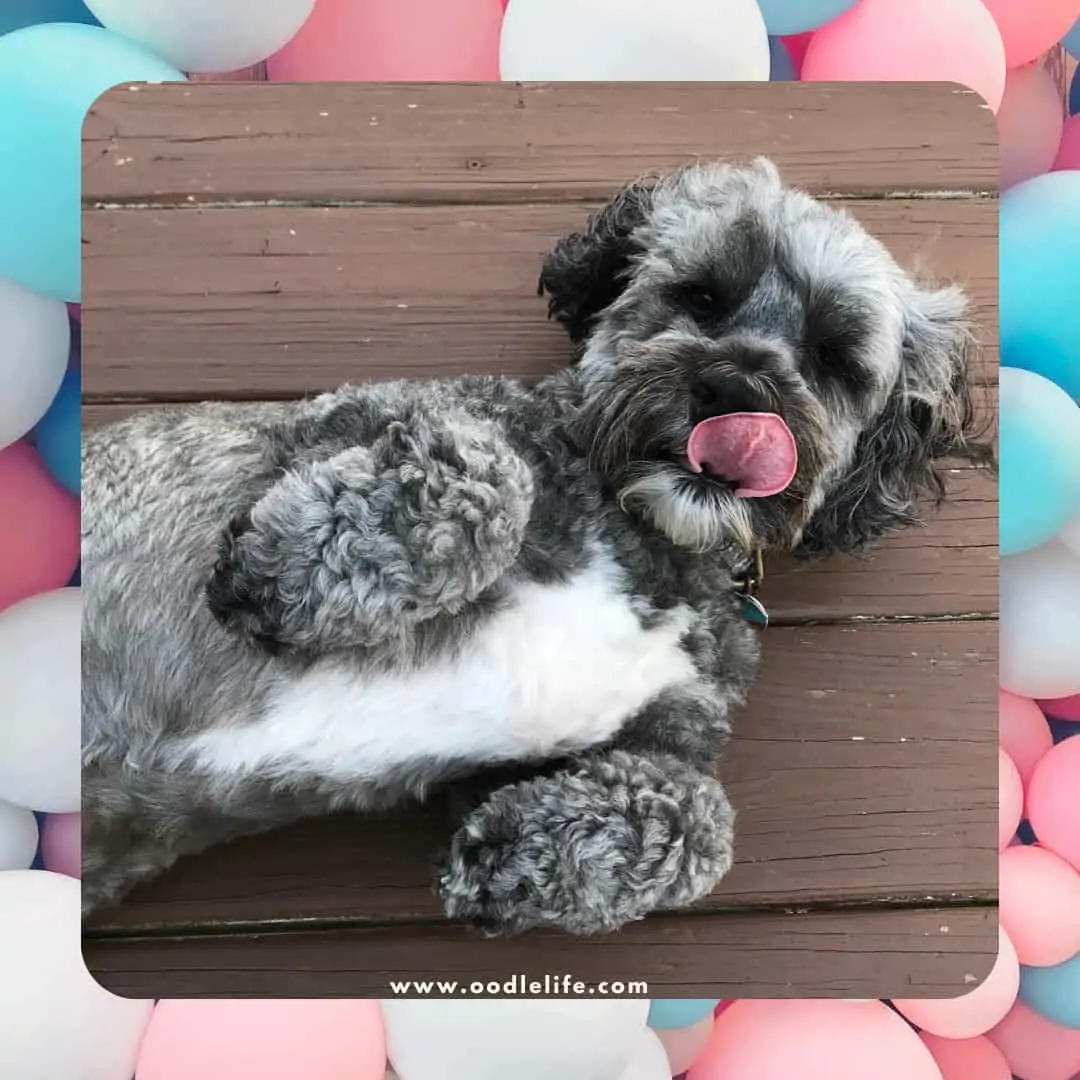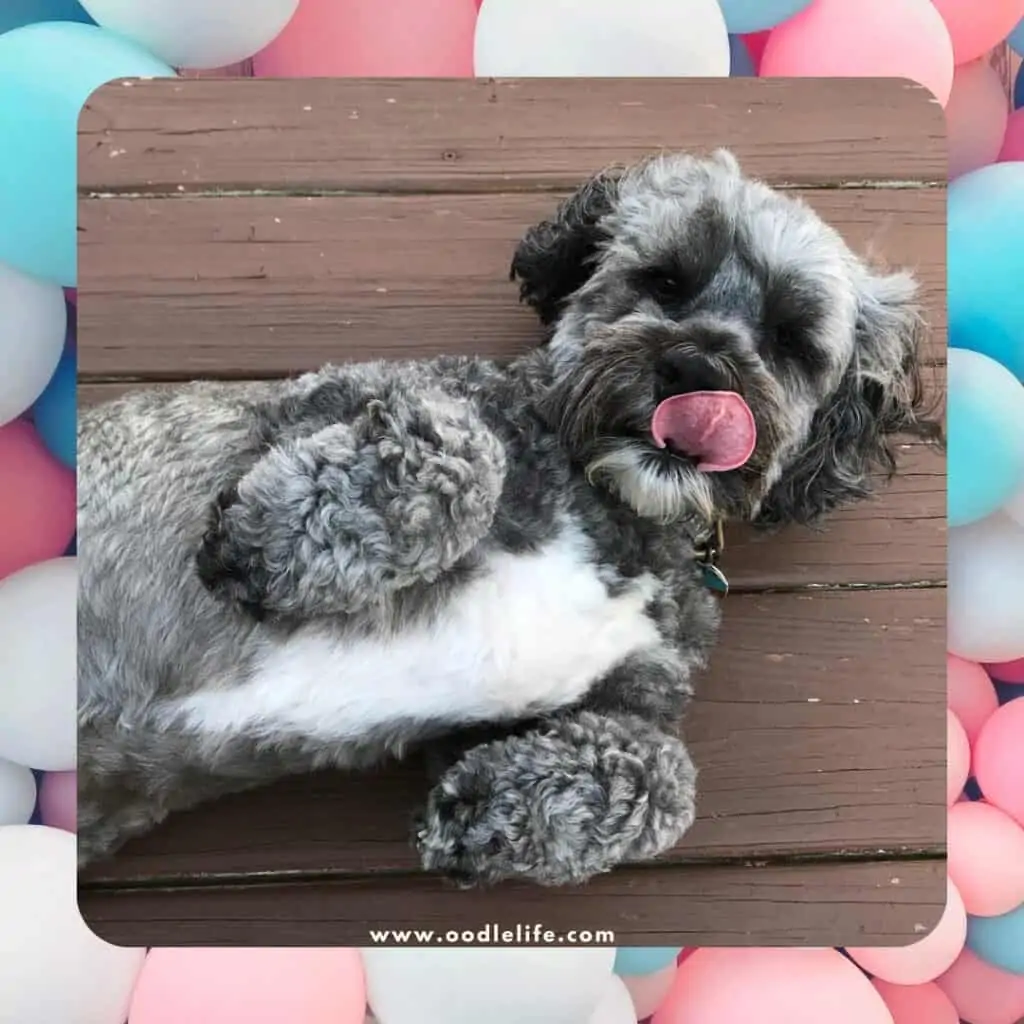 Sitting
No matter how intelligent this breed is, they require proper training. Hire an experienced trainer for your dog, who is gentle and knows the job well. Cockapoos are generally easy to train and discipline unless they have behavioral issues.
Vet Fees
It is crucial to vaccinate your Cockapoo against diseases like rabies, measles, bordetella, canine distemper, leptospirosis, and now, coronavirus. Proper and certified vaccination for all these diseases would cost you around $200 to $400 excluding the visiting costs of your vet.
Can you adopt a Cockapoo?
Yes! Despite being an elite and beautiful breed, the harsh truth is families give them up, and owners are sometimes unable to cater to them emotionally or financially. Some people get bored of the initial excitement of owning a pet and leave them at shelter homes or even on roads. Thus, spotting Cockapoos at shelter or rescue homes is not new.
However, before adoption, you should be aware that these dogs may suffer temperamental or behavioral issues, due to abandonment. This breed demands a lot of love and affection, and the trauma of being abandoned might reflect in their behavior.
While shelter and rescue teams are generally reliable and genuine in maintaining and caring for their dogs, you should ensure you verify their medical history. In case of any doubt, you may consult a reliable vet.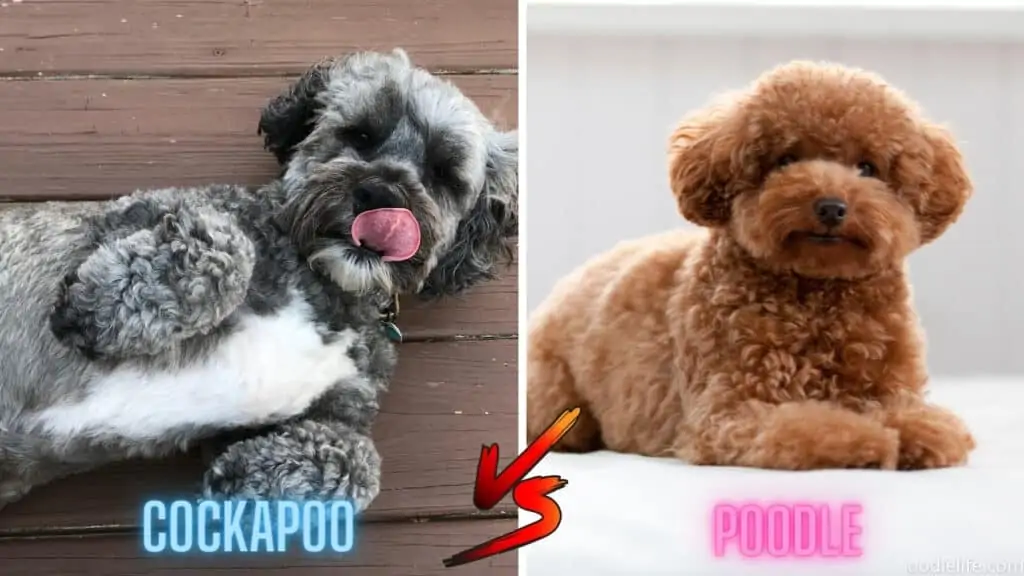 Where To Get Cockapoos Online
As mentioned earlier, this is a very famous breed that is constantly in demand. As a result, it might be hard to find breeders. However, that should not be a hurdle if you want to own a Cockapoodle and are ready to commit to this munchkin. Here is a list of websites you can visit to get your Cockapoodle.
Puppy Spot
Puppy Spot's motto is to make lives better by placing healthy puppies in happy homes. With more than 200,000 satisfied customers, the organization is led by four people, committed to delivering you the joy of a loving pet. They have almost every breed available.
All their dogs are properly vetted and vaccinated according to their independent Scientific Advisory Board that collaborates with the USDA to ensure all the national standards. Their healthy dogs and promise explain their 4.6 ratings.
Website: www.puppyspot.com
Phone: (888) 644-9336
Instagram: @puppy_spot
Facebook: PuppySpot
Pets4Homes (Cockapoo Puppies UK)
Founded in 2005, Pets4Homes is the UK's largest free online pet marketplace. It has earned the customer trust of around 7 million people and helps 2,500 animals get a family, each day. They have a lot of animals apart from dogs, like rabbits, cats, reptiles, horses, etc. They help serious buyers to get their perfect pet, whom they can cherish for life.
They deliver healthy, vaccinated, and joyful pets. They have a large team of reputable veterinarians, breeders, and trainers for their animals. They carefully pick their team to ensure that the animals get the best service. This organization is firmly against any animal violation and provides a medium on its website to report it.
Website: www.pets4homes.co.uk
Instagram: @pets4homes_official
You can also download their app, available on both android and IOS.
Premier Pups
A group of young and dedicated individuals woven into a team-run Premier Pups. They promise you the best premier puppy adoption experience in the country. All their puppies are vaccinated, dewormed, and frequently checked by a vet.
Premier Pups values your family's health and ensure their puppies' health as well. They have a community of reliable breeders who share their concerns and social responsibility.
Website: www.premierpups.com
Instagram: @premier.pups
Phone: 740-809-3074
Puppy Heaven [Cockapoos Las Vegas]
Puppy Heaven is a high-end pet boutique that brings you small and cute Teacups and Toy puppies. They have established their reputation for over 17 years. Their dogs are popular because of their tiny size and hypoallergenic nature. They have a team of handpicked breeders specializing in single breeds with regular and timely vaccination, vet visits, deworming, and grooming. Their website offers a complete guide on how they prepare and deliver their lovely puppies to you.
Website: www.puppyheaven.com
Address: 4525 W Spring Mountain Rd,
Suite: 109 Las Vegas, NV 89102
Instagram: @puppy.heaven1
Phone: 702-445-6605
Cockapoo Puppies
This breeder is dedicated to the Cockapoo breed of dogs. They have been breeding healthy and beautiful Cockapoos since 1977, who are ready to love you and your family. They have Cockapoos in every size, color, and pattern so that you can easily find your perfect pet.
All their babies are ACC ( American Cockapoo Club) registered and the parent dogs AKC registered. Their puppies come with a lifetime congenital health guarantee with a replacement pup or a full refund in case a health issue occurs.
You can visit their website www.cockapoopuppies.us for more information.
Phone: (920) 903-6677
Landline: 715-445-2910
Final Thoughts
We hope this article helped you understand how much a Cockapoo costs, the other costs that come with owning one, and why this breed is so popular. Ensure you get your Cockapoo from a reputed breeder who follows good breeding practices.
And yes, if you have it in you, you can always look into rescue and give an abandoned Cockapoo a family. Either way, your very own Cockapoo will certainly be worth the price.