The 9 Best Cockapoo Breeders in the UK 2023
The Cockapoo is a mixed breed of Cocker Spaniel and Poodle. And they are quite popular in England. The copulation between the Cocker Spaniel and Poodles gave birth to the adorable Cockapoos.
Among other things, Cockapoos are popular for their agility, non-shedding coats, endearing attitude towards their owners, and impressive intelligence. So if you're thinking of getting one of these cuties, the next step is to find a reliable breeder of Cockapoos to ensure that.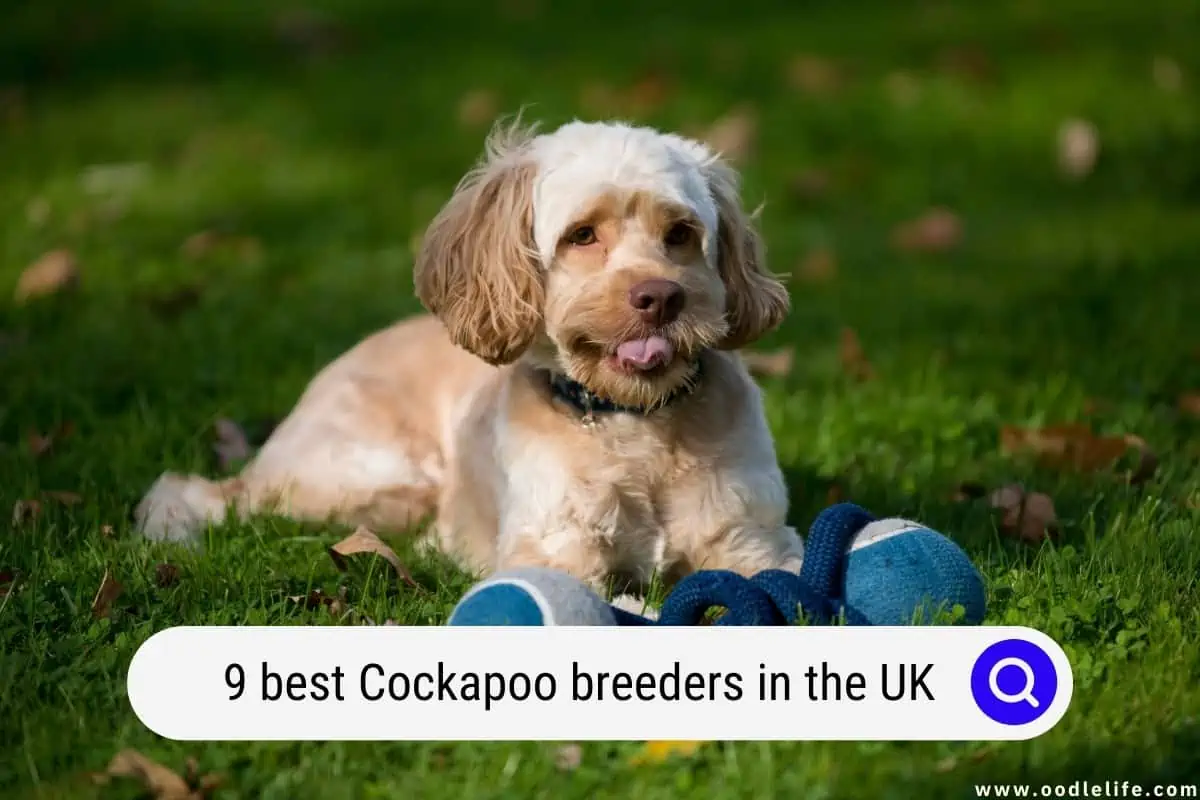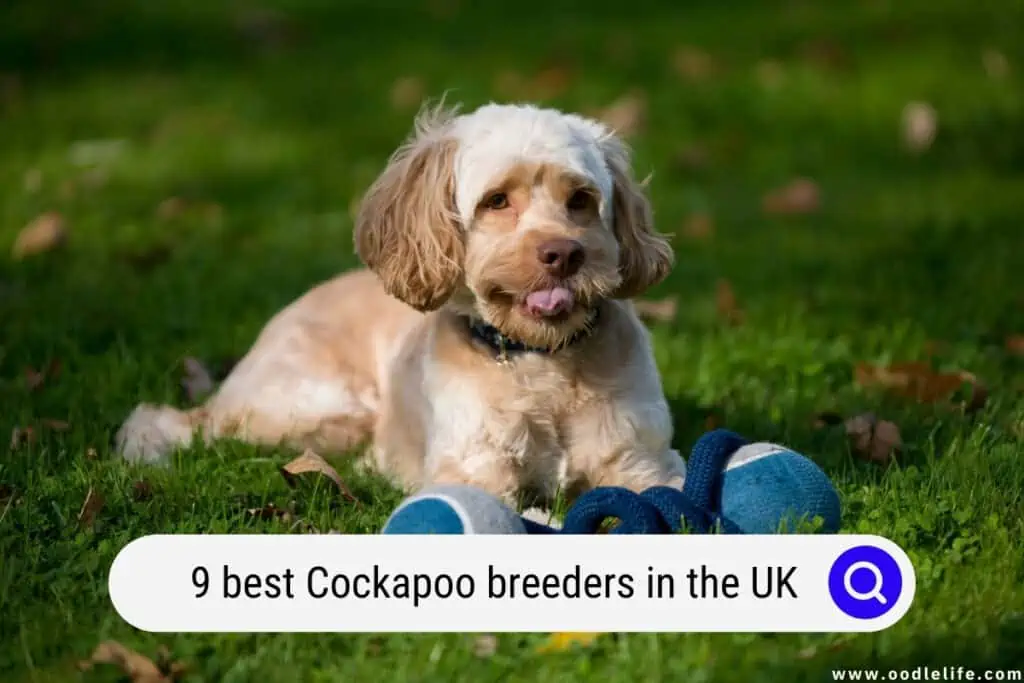 $300 2023 Discount!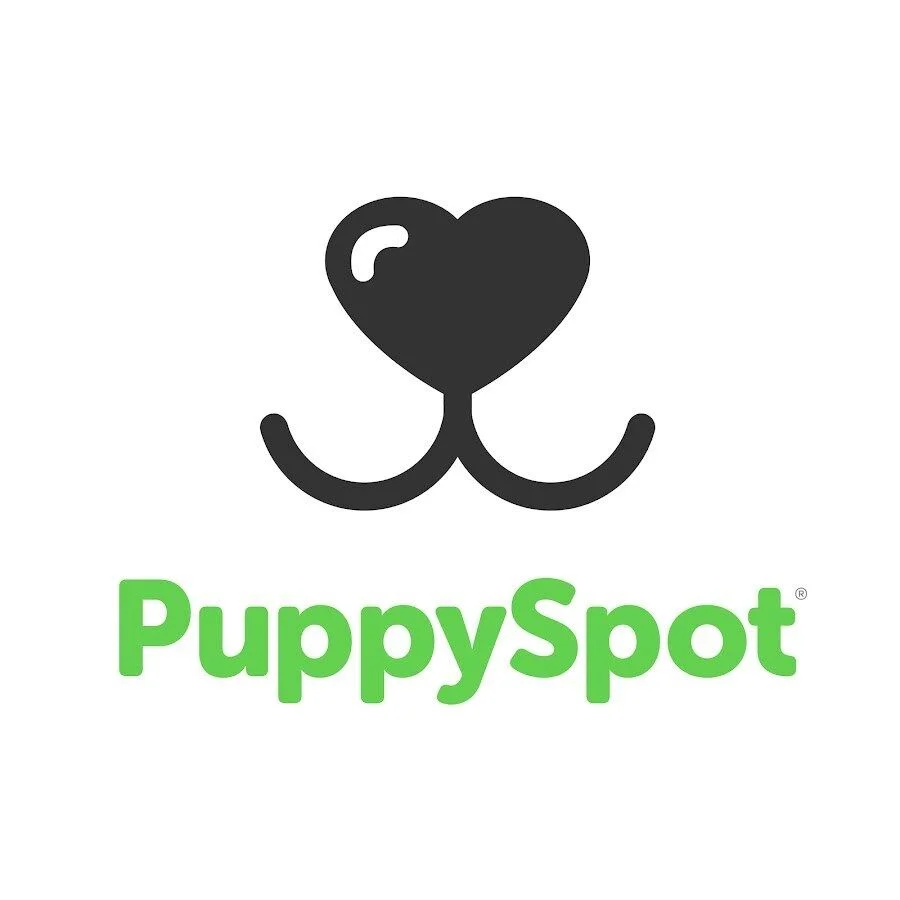 PuppySpot Adoption
PuppySpot is a reputable dog marketplace where you can browse and find compatible puppies right from the comfort of your home. They have placed over 200,000 puppies into homes in the US!
Click through and use the code PUPPY300 for $300 off any puppy adoption.
See Puppies and Save $300
There are scores of Cockapoo breeders in the UK. However, not all of them are reliable. The good news is that we have done the hard work of digging up information on the best in the market for breeding.
By that token, we have gone ahead to draft a list of highly recommended top breeders of Cockapoos. Because at the end of the day, factors like the reputation of the breeders, the puppy's state of health, and the years of experience in raising the breed matter a lot.
Lawford Doodles
For a variety of reasons, Lawford Doodles is at the top of the list, including their reputation for using careful breeding practices to ensure a disease-free, well-behaved, cuddly Cockapoo. This is possible because the breeds have free access to adequate health testing before coming into your home.
Lawford Doodles, located in Rugby, Warwickshire, England, is widely regarded as one of the country's best breeders. In addition, this CCGB-approved Cockapoo breeder grooms their puppies at home, making them adaptable to any household with people and pets.
Website: http://www.lawforddoodles.co.uk/
Phone: 02476 540 040 or 07791 525 918
Email: [email protected]
Location: Rugby, UK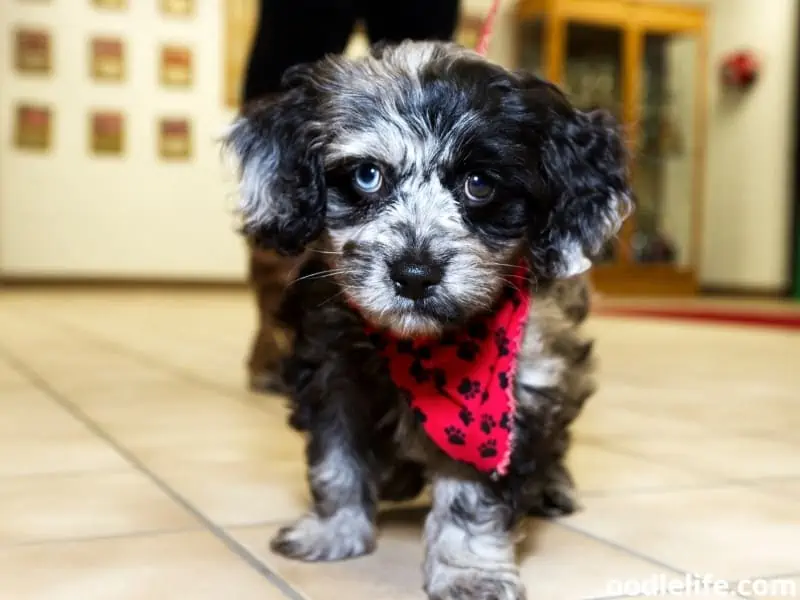 Packington Puppies, UK
The Packington breeder is a reputable breeder founded about 40 years ago. It was founded by a delectable and devoted nurse and certified expert.
It was the first recognized breeder of Cockapoos in the United Kingdom. Little wonder why it's been listed in several top-stop magazines on cross-bred dogs.
At Packington Puppies, care for their puppies is the order of the day, especially when it comes to the health of their pups. This is to detect any genetic-related disease inherited from parents early enough. By that token, they still run adequate health tests before you can take them home to snuggle.
You can never be 100% sure of these things, right?
Also, the puppies are groomed in homes, so being around a family or other pet might be no big deal because they've had to deal with that before.
Website: https://pankingtonpuppies.co.uk/
Phone: 07939 311 102
Email: [email protected]
Location: Spilsby, UK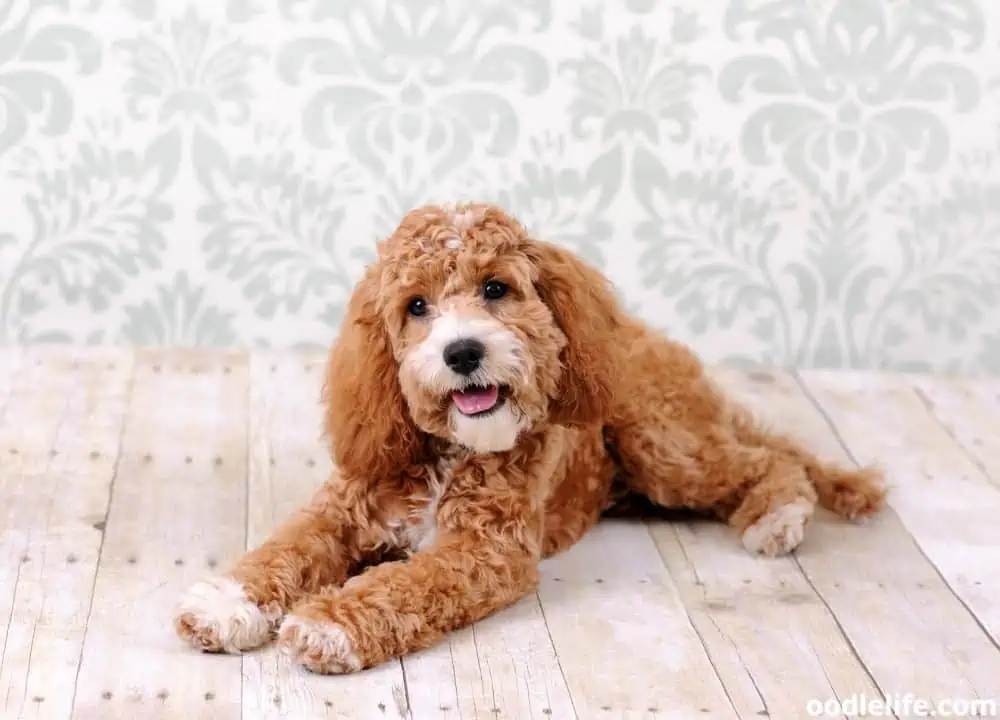 Syml Cockapoos
With decades of experience grooming different breeds like Gun dogs, Labs, and Beagles, including Cockapoos, their efficiency is not farfetched.
Syml's passion for puppies is next to none, as they like to constantly give the best of the breed to the breed. In other words, they train the breeds to the best of their ability so the pups can reach their full potential.
Also, the great amount of time they spend with their puppies while in the house has given them an apt understanding of what family life looks like. That accounts for how easy-going they are in any environment.
In addition, Syml is one of the other breeders that take the dog's health seriously. As a result, vaccination is always at the top of their list. On top of that, Syml ensures your Cockapoo is dewormed before you take them home.
They also offer a 14-day money-back guarantee if there is a problem with your newly adopted pet. How's that for amazing?
That's not all. Adopting from breeders like Symbol comes with whopper-chunk benefits like dog toys made from natural rubber, to enhance your dog's mental stimulation, and food bowls, alongside blankets dubbed in mom's perfume, so your cute baby can always feel mommy's around.
Website: https://www.pinetreecockapoo.co.uk/
Phone: 07974 225 495
Email: [email protected]
Location: Laughterton, UK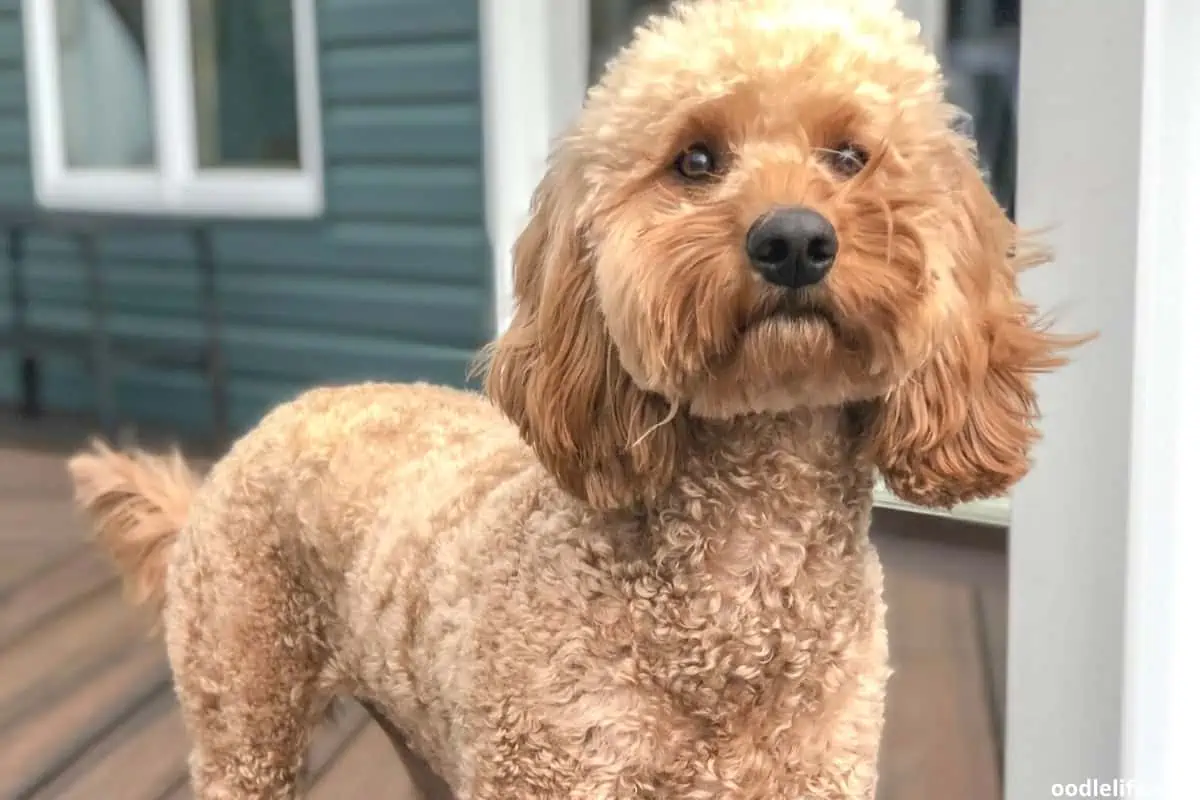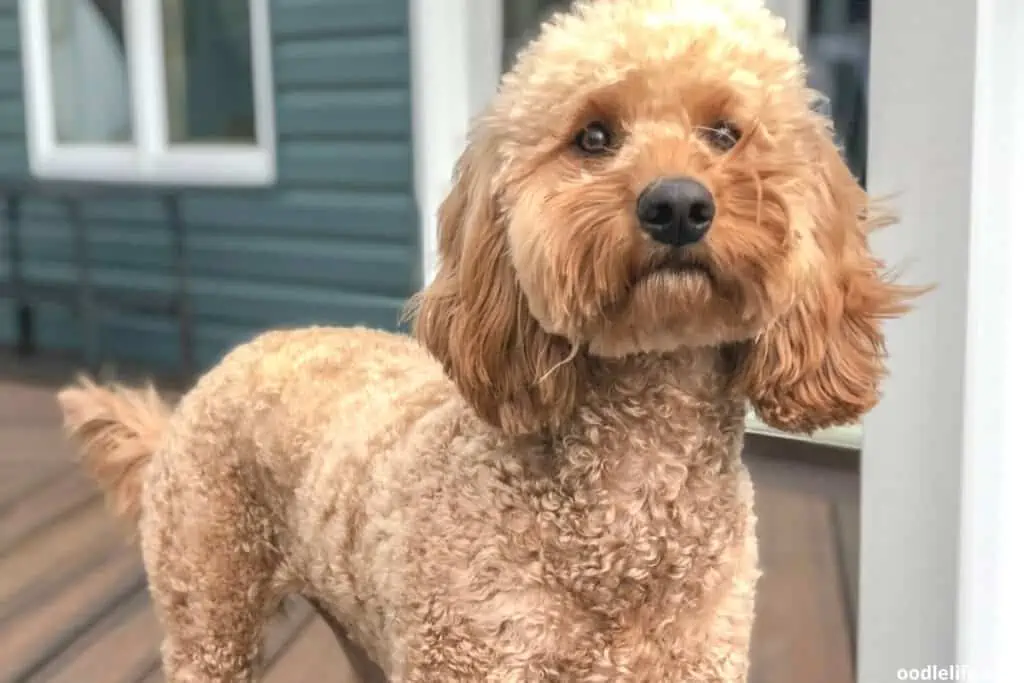 Henry Pooches UK
What makes them tick is a combination of their vast knowledge, expertise, and charisma. Henry Pooches is one of the most famous Cockapoo breeders in the UK. With more than 90 years of breeding experience and an equal zest for pups, they strike you as efficient professionals you would want to think of when you hear of Cockapoo breeders in the UK.
Certainly, their 90 years of experience were not without breeding happy, healthy, caring, and adorable puppies. By their token, they are well known for their commitment to dog breeding.
All of their Cockapoo pooches are groomed in a family environment, as with other breeders, rather than in kennels or cages. The Cockapoos will be able to learn socialization skills and improve their interactions with people as a result of this.
All of their dogs are screened for the Kennel Club Assured program, which focuses on producing healthy puppies.
Website: http://www.henleypoos.co.uk/
Email: [email protected]
Location: Oxfordshire, UK
This highly recommended breeder may not be producing puppies at the moment, reach out to them and let us know if you have any luck!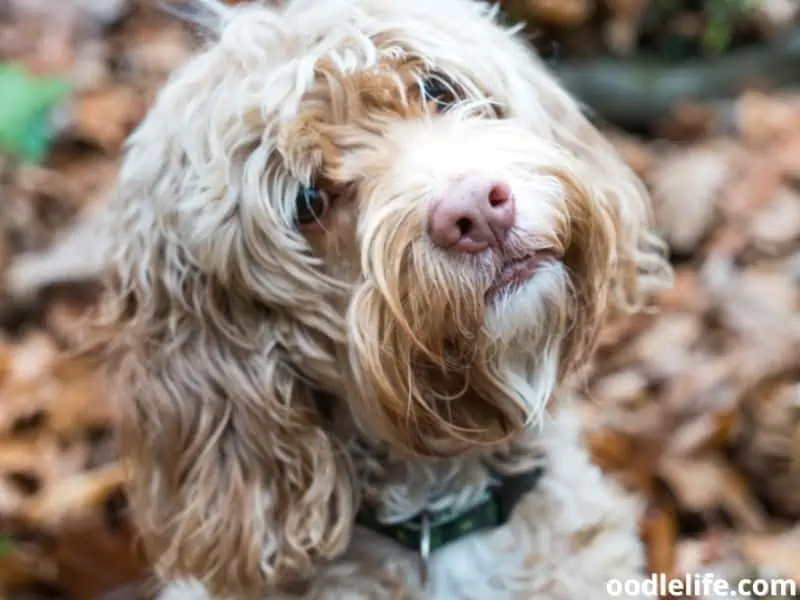 Glendream Doodles, Scotland
If you're specifically in Scotland, you might want to check out the Glendream Doodles breeders. Like so many others, these breeders specialize in grooming the first generation of Poodle-Cocker Spaniel hybrids and Cocker Spaniels.
The brain behind Glendream Doodles is a man named Paul, who spent most of his childhood herding sheep. He developed a liking for dogs and has been reading for the past 15 years straight. His expertise and large field, as the first Cavapoo and Cockapoo breeders in Scotland, play an important role.
Glendream Doodles also has a policy of only breeding dogs that have passed patella, genetic-related illnesses, and VWD (blood disorder) tests. Also, it is important to them that their puppies receive regular vaccinations and are safe from diseases.
Website: https://www.glendreamcockapoos.com/
Phone: 01337 870 332 or 07851 906 109
Email: [email protected] or [email protected]
Location: Kirkcaldy, UK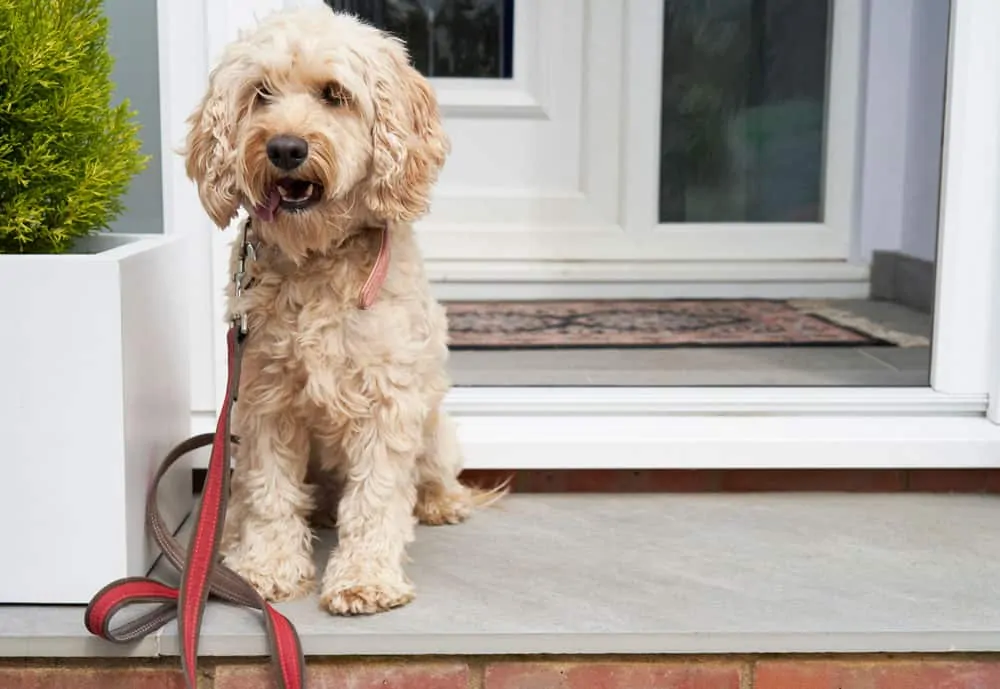 Lynton Cockapoos
Lynton Cockapoos, who are based in Stowmarket, Suffolk, breed dogs as a hobby rather than a full-time business. Don't be fooled by the king's claim that breeding as a hobby reduces the quality of service they can provide; they are known for producing high-quality puppies.
Undoubtedly, they are top-rated as enumerated by scores of satisfied clients over the years. Their dogs are home trained by families that help them get used to interacting. Also, the dogs are microchipped, so in case of an emergency, you absolutely have a shot at finding your dog.
Website: https://pawsnpups.com/cockapoo-breeders/lynton-cockapoos/
Phone: 07917 872 021
Location: Stowmarket, UK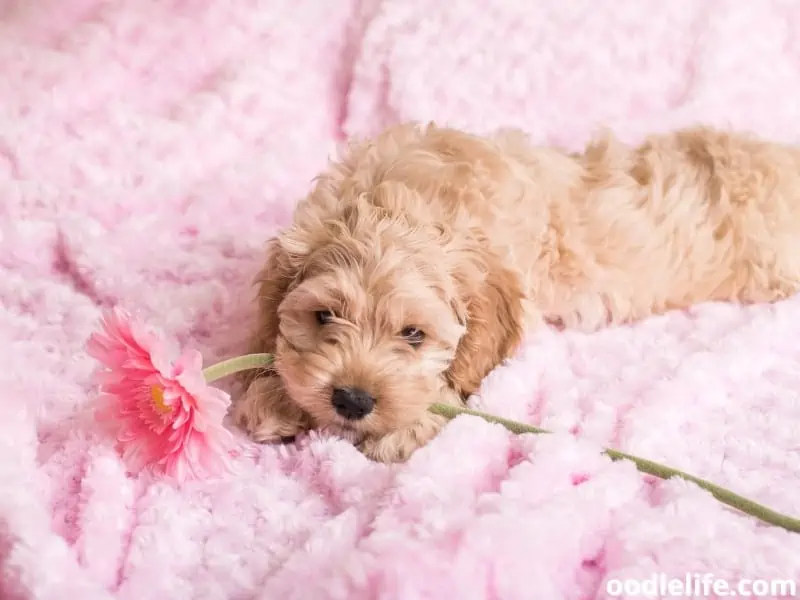 Just Dogz
Just Dogz is also one of the highly recommended breeders in the UK. They have over a decade of experience breeding Cockapoos, Cocker Spaniels, and Dachshunds. You might want to check out their websites for a wealth of information on the Cockapoos they breed and other breeds.
All the puppies are exposed to socializing and interacting early enough. Amazingly, they also come with insurance that extends to a period of four weeks. They are vaccinated, chipped, and given complimentary food for 7 days.
Mobile: 07799 016022
Website: https://www.justdogz.co/
Phone: 7799 016 022
Email: [email protected]
Location: Wisbech, UK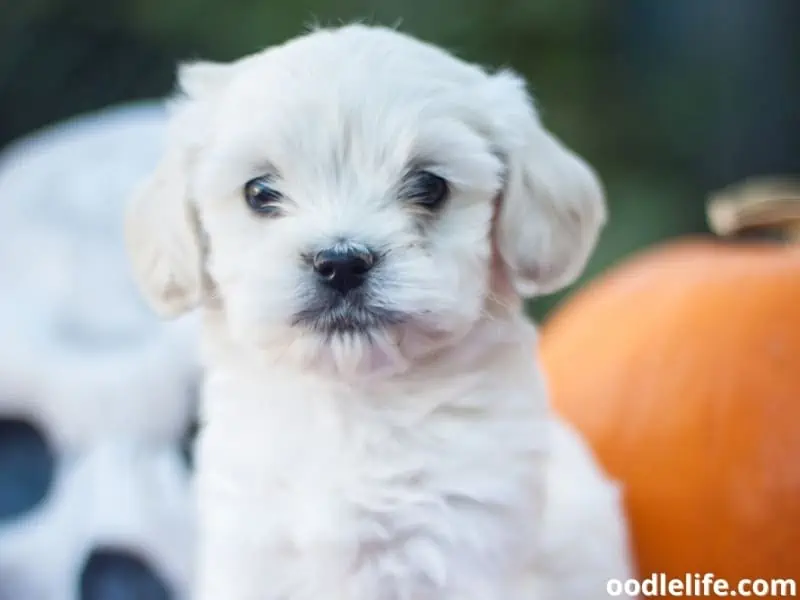 Risdon Farm Dogs
Risdon Farm is a breeder based in Devon. This farm has accreditation from both the CCGB and the Kennel Club. Risdon Farm has many years of experience training a range of different breeds, including Cockapoos.
They spend a lot of time in the country's environment, which makes it easy for them to blend into your life.
Interestingly, Risdon Farm allows you to set up visitations through their websites to meet with your future companions before you finally make your decision on the best choice.
Website: https://www.risdonfarmdogs.co.uk/
Phone: 07883 346 697
Email: [email protected]
Location: Okehampton, UK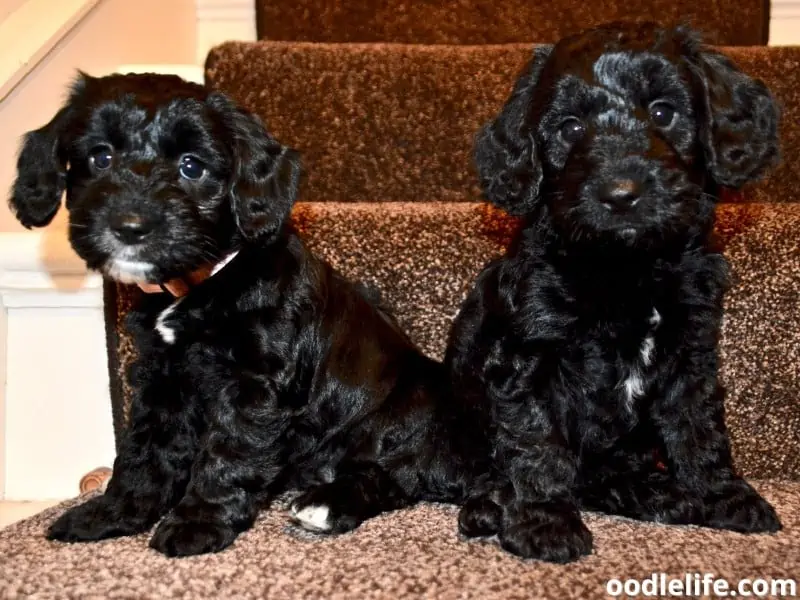 Faithful Friends
With over ten years of Cockapoo breeding experience, this is a 100% dedicated breeder. Faithful Friends sits at the heart of Malmesbury in Wiltshire.
The breeder has a well-designed website with helpful Cockapoo information, such as recommended products and training courses.
As evidenced by the informative and well-written blog posts, several Ngs serve to confirm this breeder's genuine love for Cockapoos. If you also want to have access to entertaining information on Cockapoos, you can register to receive updates.
Website: https://www.faithfulfriends.online/
Phone: 07854 118 594
Email: [email protected]
Location: Malmesbury, UK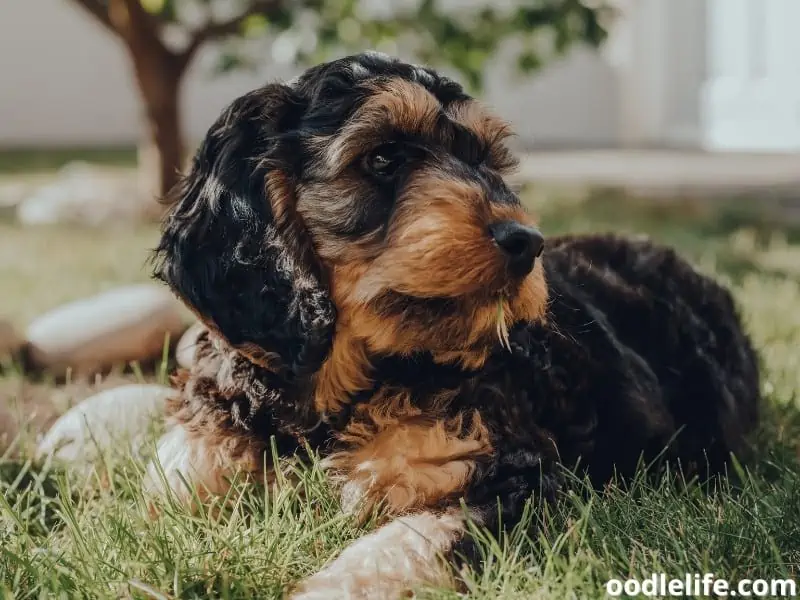 Conclusion
It is important to note that the breeders listed here are licensed by the CCGB (The Cockapoo Club of Great Britain), and the Cockapoos can be labeled as trustworthy because they follow the Cockapoo breeding principles.