5 Best Cocker Spaniel Breeders in Victoria (Melbourne + More)
When it comes to family dogs, the Cocker Spaniel is one of the best. Friendly, affectionate and playful, the Cocker Spaniel is also patient and able to get along with kids and other pets.
Yes, there are lots of cute dog breeds out there, but the Cocker Spaniel is hard to surpass. I just adore its legendarily long ears and beautiful dark eyes!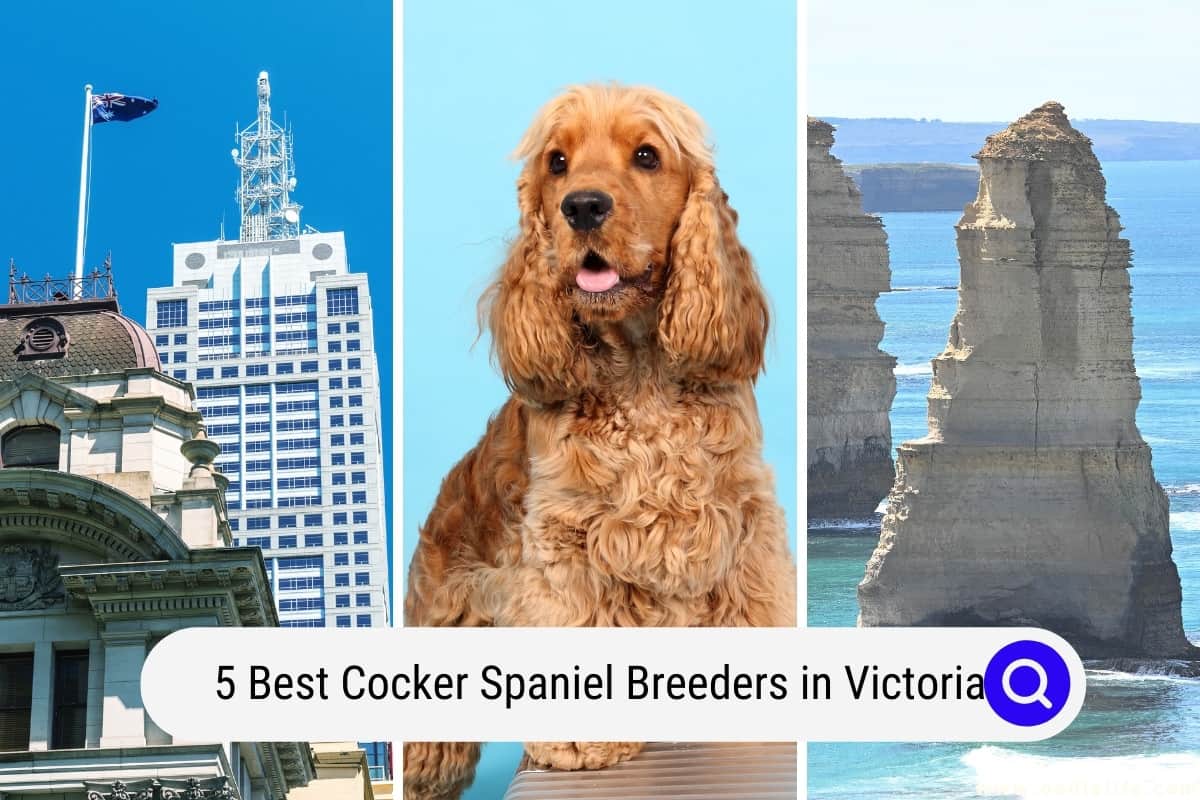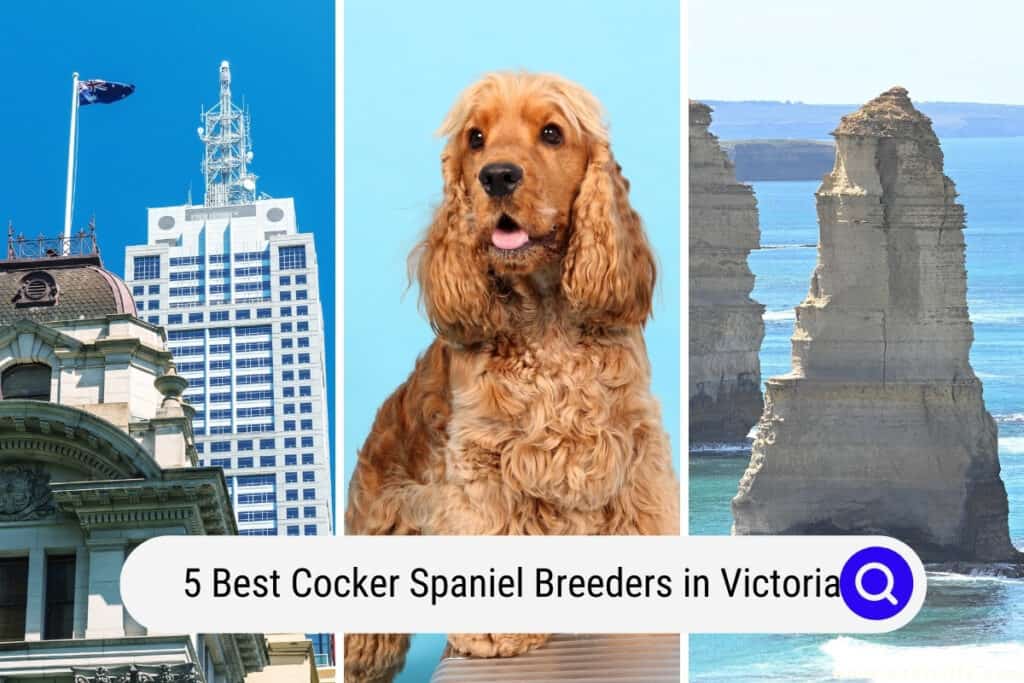 $300 2023 Discount!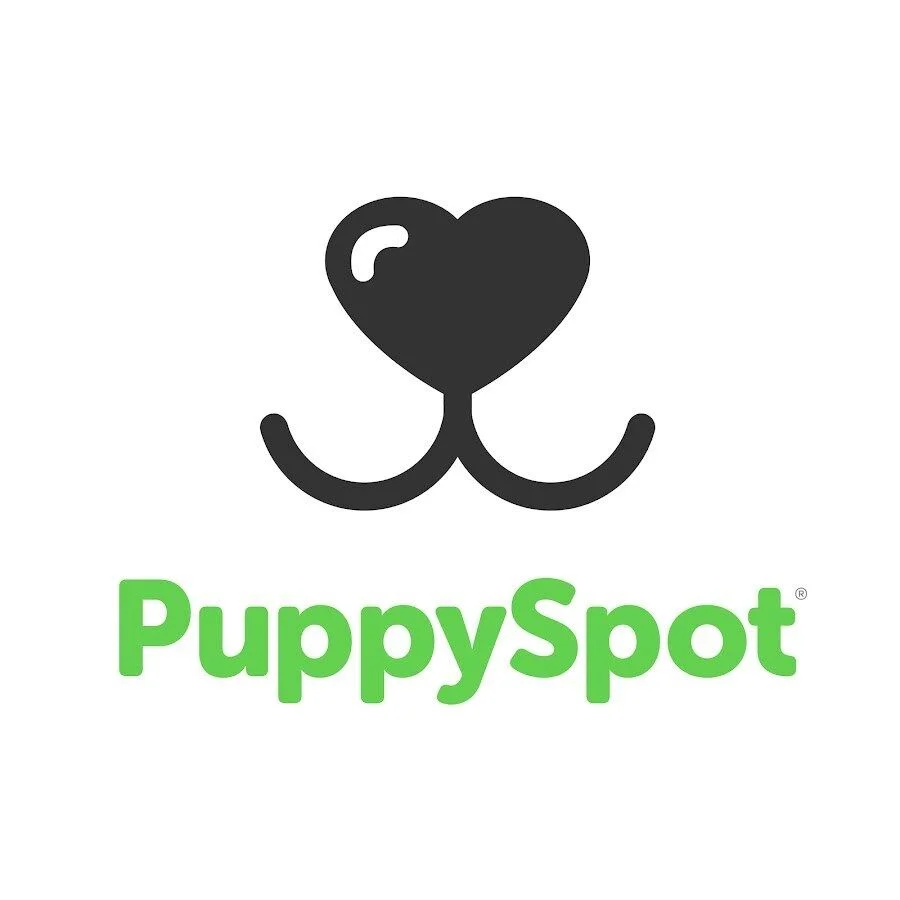 PuppySpot Adoption
PuppySpot is a reputable dog marketplace where you can browse and find compatible puppies right from the comfort of your home. They have placed over 200,000 puppies into homes in the US!
Click through and use the code PUPPY300 for $300 off any puppy adoption.
See Puppies and Save $300
If you're here, you probably live in Victoria and want to find out about the best Cocker Spaniel breeders in your state. Luckily, today I'm bringing you my list of the 5 best Cocker Spaniel breeders in the Australian state of Victoria.
Let's get started!
1. Amity Views
You can depend on Kylie and David Perry, the owners of Amity Views, to provide the perfect Cocker Spaniel puppy for your family. With decades of experience behind them, they breed puppies in southern Victoria. 
The state's Gippsland region is known for its beauty, and it's a pleasant place to visit. Why not head over to Amity Views after contacting them to arrange a time? One of this breeder's many great features is how it has 10 acres of space.
All the dogs and puppies here have plenty of space to run and play. Additionally, Amity Views does crate training, and they start this relatively early. Kylie and David also do general training, and optimal socialization.
When you get a puppy from this breeder, you can count on it having been socialized with people of all ages, as well as other animals. You won't have to worry about genetic health problems, as Amity Views tests the parents and puppies and has them checked by a veterinarian.
Amity Views prides itself on providing lifetime support with every puppy adoption. This means no matter how long after you bring your new dog home, you can contact Kylie and David to ask questions and get advice on problems.
On top of all this, your Cocker Spaniel puppy will come vaccinated, microchipped, and registered. If you're interested in visiting Amity Views, contact them to make an appointment.
One of the most unique and impressive features of this breeder is how they give their puppies Early Neurological Stimulation (ENS) and Early Scent Induction (ESI). These experiences create well-adjusted puppies that are able to adapt to your home quickly. 
Contact Details:
Website: https://www.amityviews.com/
Phone: 0417 056 025
Email: [email protected]
Location: Gippsland , Victoria
2. Stonehaven Park Puppies
A family-run Cocker Spaniel breeding operation, Stonehaven Park Puppies is well-known in Victoria. In fact, it has provided puppies to households all over Australia. As well as Cocker Spaniels, Stonehaven Park Puppies breeds other types of dog. But they're experts in everything they do.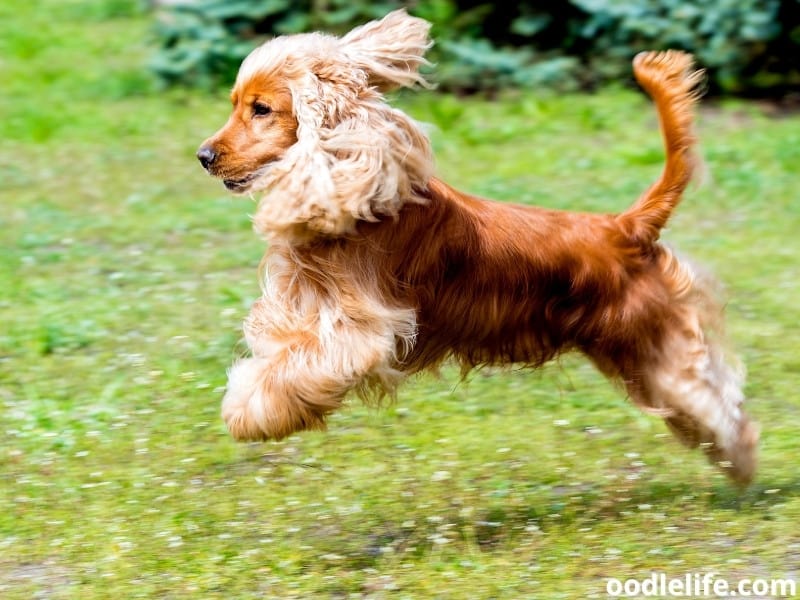 This breeder knows how to ensure the health and well-being of its dogs and puppies. Stonehaven Park also knows how to breed for the perfect temperament. If you've ever owned a dog before, you know how important that really is.
Even with generally even-tempered and affectionate dogs like Cocker Spaniels, you want a breeder that focuses on temperament.
Stonehaven Park Puppies treats its dogs and puppies as members of the family. This breeder tests its breeding dogs and screens the puppies for health conditions. They have a continued relationship with a licensed veterinarian who does all these checks for them.
In fact, this breeder offers a health guarantee for its puppies. It lasts for three years, and it covers you if your puppy is diagnosed with a genetic condition or disease. Another benefit of purchasing your new pet from this breeder is that your puppy will be vaccinated and microchipped.
They also use this professional's advice to keep their animals healthy and happy. With 20 years of experience, Stonehaven Park Puppies is known for its dependability. They ensure that your puppy is free of all genetic health problems.
This establishment's breeding facilities are second to none. In fact, they're among the best in Australia. If you live in Victoria, you're probably aware of the state's new animal welfare legislation.
You can rest assured that Stonehaven Park was one of the first breeders to get approval under the new rules. 
Contact Details:
Website: https://stonehavenpark.com.au/
Phone: 0457 641 607 or 0427 482 533
Email: [email protected]
Location: Heyfield, Victoria
3. Glenbrook Cocker Spaniels
If you're hoping to purchase a potential future champion in your Cocker Spaniel puppy, contact Glenbrook Cocker Spaniels. This breeder is located in Mornington Peninsula and is a family-owned operation.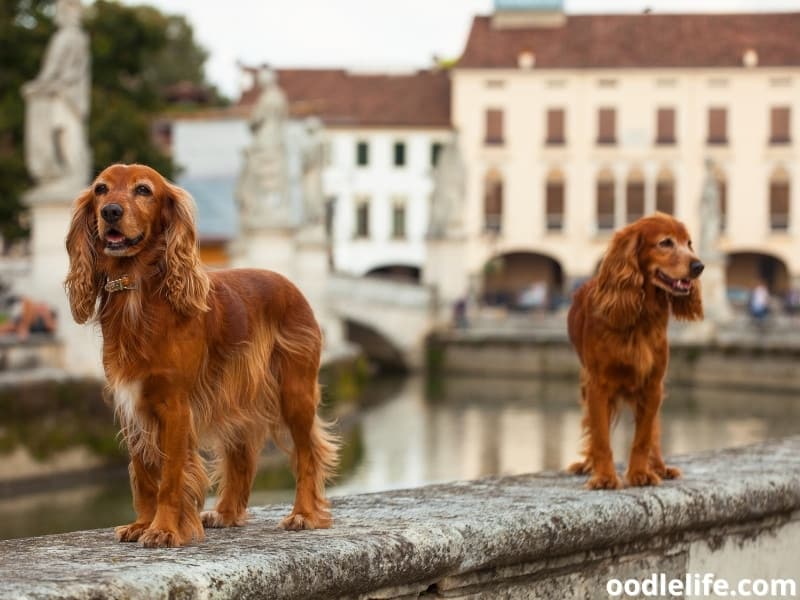 Like other reputable breeders of purebred dogs, Glenbrook Cocker Spaniels focuses on breeding puppies with outstanding temperament and health. Also, it is especially careful to make sure that all its puppies are fit to be show dogs.
In other words, they are meticulous about ensuring that their dogs and puppies meet the breed standard. Glenbrook Cocker Spaniels has produced several award-winning dogs.
If you're a new dog owner, you will need to learn about puppy development. Glenbrook Cocker Spaniels educates its purchasers, giving them information on how dogs develop. You can start out by looking at their website, and checking out the "Critical Periods in Puppies Development" page.
Also, they'll give you as many pointers as you need about how to take care of your new puppy and give it an optimally happy and healthy home.
If you adopt your puppy from Glenbrook Cocker Spaniels, you get six free weeks of puppy insurance from Petplan. That's because Glenbrook Cocker Spaniels is one of that company's preferred breeders.
All of this breeder's breeding stock (the parents of the puppies) are tested in advance for at least 150 health conditions. This is a key part of ensuring that your puppy won't end up with a genetic disease.
Want to see the test results? Just ask and Glenbrook will show them to you. Another great feature of this establishment is that it breeds puppies in a variety of colors, including black, gold, tan, and black. 
Contact Details:
Website: https://www.glenbrook-cockers.com/
Phone: 0409 434 996
Email: [email protected]
Location: Mornington Peninsula,, Victoria
4. Roslyn Cocker Spaniels 
A small family-owned and operated Cocker Spaniel breeder, Roslyn Cocker Spaniels  calls itself a "micro breeder." This means that it has a limited number of breeding dogs, specifically two females.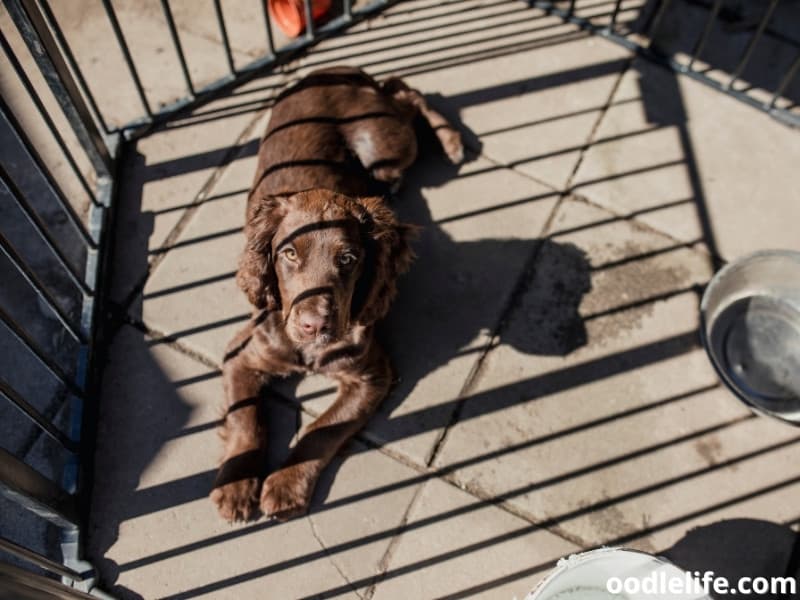 Of course, this means that they can only produce a limited number of puppies per year. Like all reputable breeders, animal health comes first at Roselyn Cocker Spaniels. The two female dogs they are breeding right now have gorgeous gold and brown coats.
Behavior and temperament are just as important as appearance for this breeder. The breeding stock has excellent temperaments, and they most often pass that on to the puppies. Also, Roselyn Cocker Spaniels is attentive about beginning socialization of the puppies as early as possible.
If you're interested in buying a puppy from this breeder, contact them for more information and to set up an appointment. You can go and visit and see all the breeding facilities and the home where the puppies are born and spend the first part of their lives.
Do you have kids or other pets? You'll like that the puppies here are socialized with two kids, a cat, and another dog. 
Contact Details:
Website: Roslyn Cocker Spaniels 
Email: [email protected]
Location: Warrnambool, Victoria
5. Belcroft Cocker Spaniels
Belcroft Cocker Spaniels is a home-based breeder with a stellar reputation. David and Merryn Bellamy have been Cocker Spaniel owners since way back in 1979. They've participated in dog shows.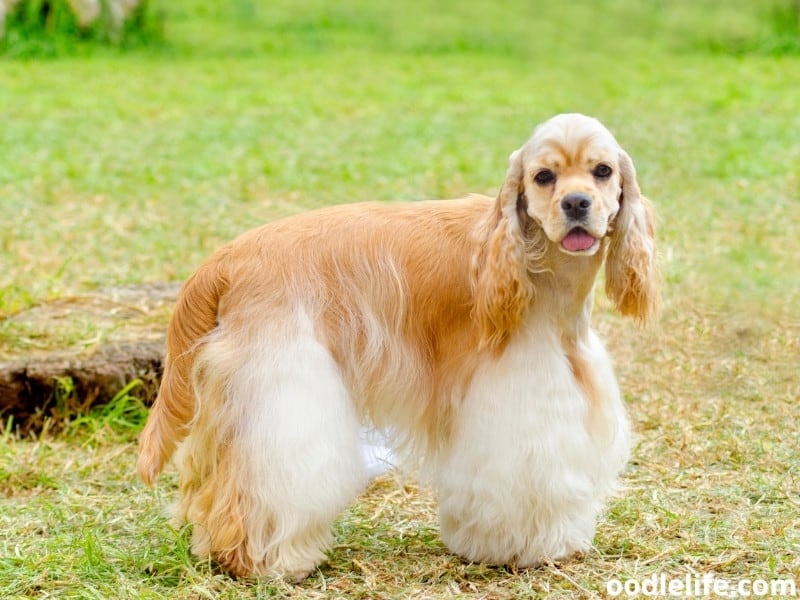 In fact, 50 of their dogs have been recognized as Australian Champions. To diversify the genetics of their dogs (and help promote health), Belcroft Cocker Spaniels has brought in Cocker Spaniel lines from other countries (specifically the United Kingdom and others) to mix with their Australian line dogs.
If you're interested in purchasing a puppy from Belcroft, use the contact information I've provided below. You can rest assured that all puppies from this breeder come vaccinated, vet-checked, and micro-chipped. 
Contact Details:
Website: https://www.dogs.net.au/belcroft/
Phone: 0260 670 510
Email: [email protected]
Location: Wodonga, Victoria
Conclusion
So, there you have it! If you want to find a Cocker Spaniel puppy in Victoria, I highly recommend these breeders. While the Cocker Spaniel is a wonderful breed, like any other dog, owning one involves a lot of responsibility.
You'll certainly spend a lot of time grooming this adorable dog. After all, it has a long fur coat. You should also be aware of their potential health problems, such as ear and skin infections.