51 Cute Fluffy Dog Names [and Meanings]
Are you in the market for a new fluffy friend? Finding a new fluffy dog is such a fun and exciting time. You get to buy a cute new collar, a comfy bed, and a brand new brush for that furry mane. Not to mention, the snuggles just can't be beaten.
However, the most important part is choosing your new furbaby's name. Picking out the perfect name is an absolute must, so you'll need to take some time to find the right one.
It might be challenging or feel a bit overwhelming at times, but that's what we're here for. So keep reading for a nice long list of potential names you could use.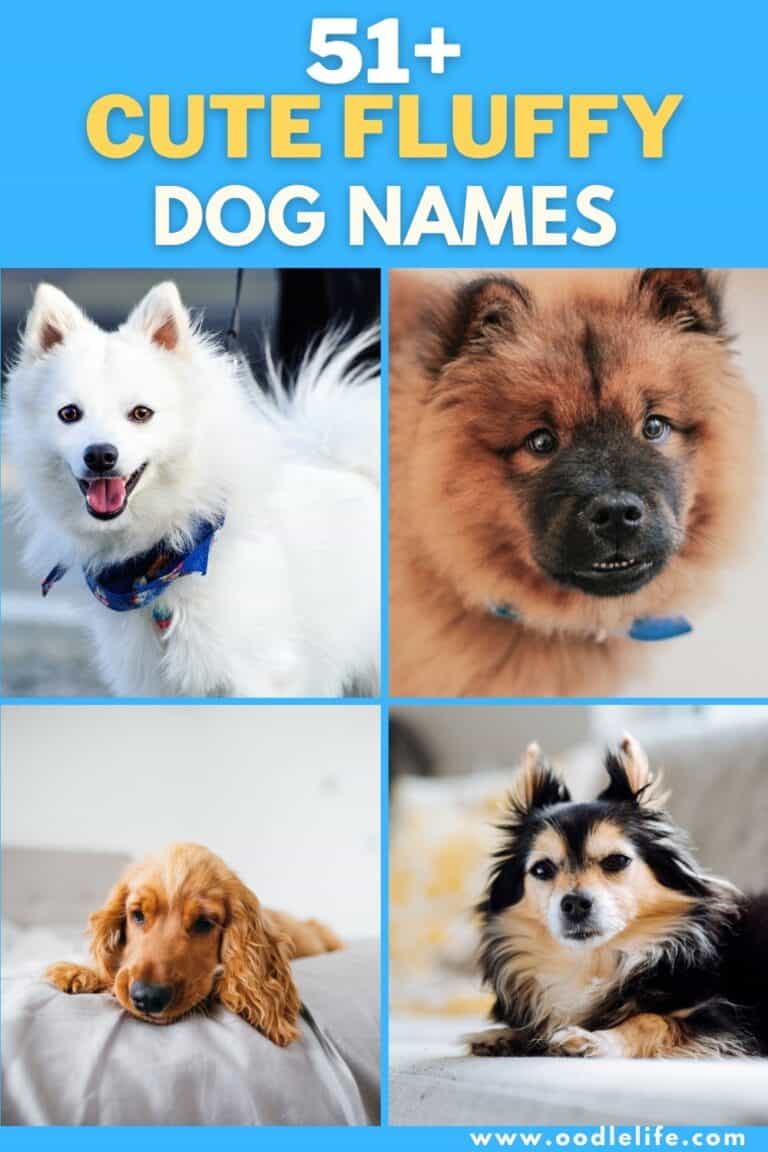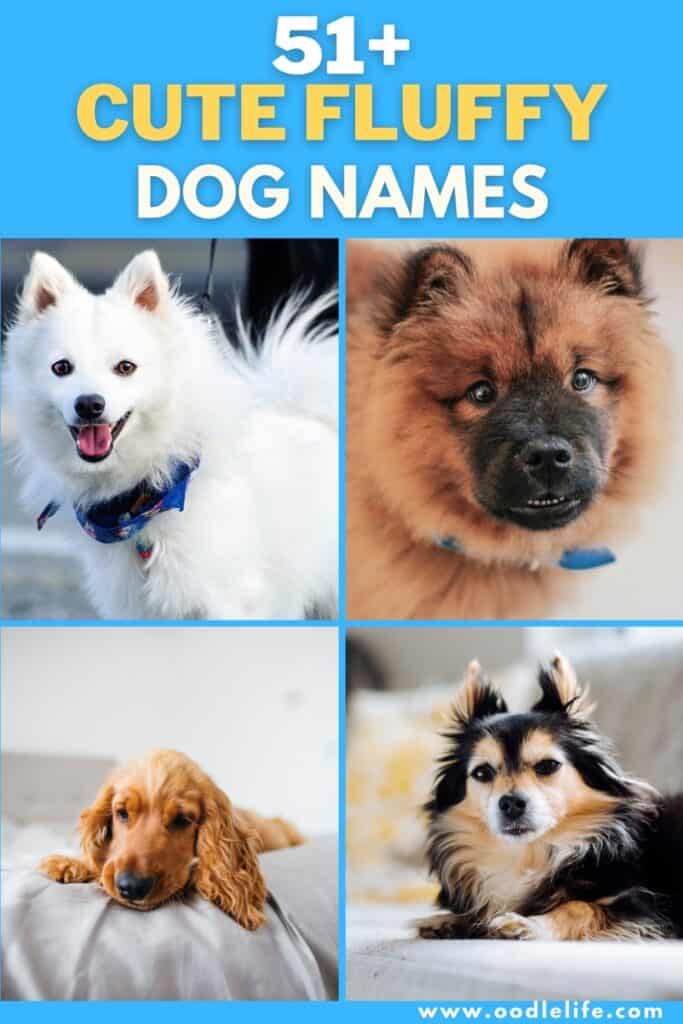 Boy Fluffy Dog Names
Whether you will draw inspiration from the first sight of your new fluffy friend or want to get to know him a little bit before making your choice, the following are some great boy dog names to consider.
Andy – Greek for "manly," this name will be perfect for your fierce protector.
Arlo – Inspired by the Anglo-Saxon word for "fortified hill."
Bernie – Germanic word for "bear" or "brave." If your new dog is an Akita or other large breed, this name will be just right.
Buddy – English synonym for "friend."
Charles – A kingly name; stems from the Old English word for "free man."
Iggy – Latin for "fiery one," which perfectly suits most little fluffy dogs.
Jerry – Germanic for "rule with a spear." Perfect for those little pups with a sharp tongue.
Marlon – Possibly old French for "little hawk," this name will be great for a sharp-eyed puppy.
Nemo – The name might mean "no one," but everyone knows looks can be deceiving when it comes to tiny pups.
Simba – Named for the cutest lion Disney's ever given us. It's perfect for dogs who are extra fluffy around their heads.
Teddy – Short for Theodore, from the Greek "gift of God." This one will work great if your furry friend is small, brown, and snuggly.
Xander – Short for Alexander. Also a central character in Buffy the Vampire Slayer.
Girl Fluffy Dog Names
If you are set on getting a girl dog, there are many cute and classy names to choose from.
Abby – The shortened form of Abigail; Hebrew word for "gives joy."
Angora – A type of rabbit that has exceptionally soft fur. It's perfect for dogs with longer hair.
Arya – An excellent name for a dog that's small and mighty like Arya Stark.
Bailey – Latin for attendant or porter. Perfect for dogs who show their owners heaps of unconditional love.
Bella – Latin origin for "beautiful," and also the main character is the popular YA novel Twilight.
Belle – Famous Disney princess; also the French word for beautiful
Chloe – Greek for "blooming." This name is the perfect descriptor if you see your dog as a delicate flower.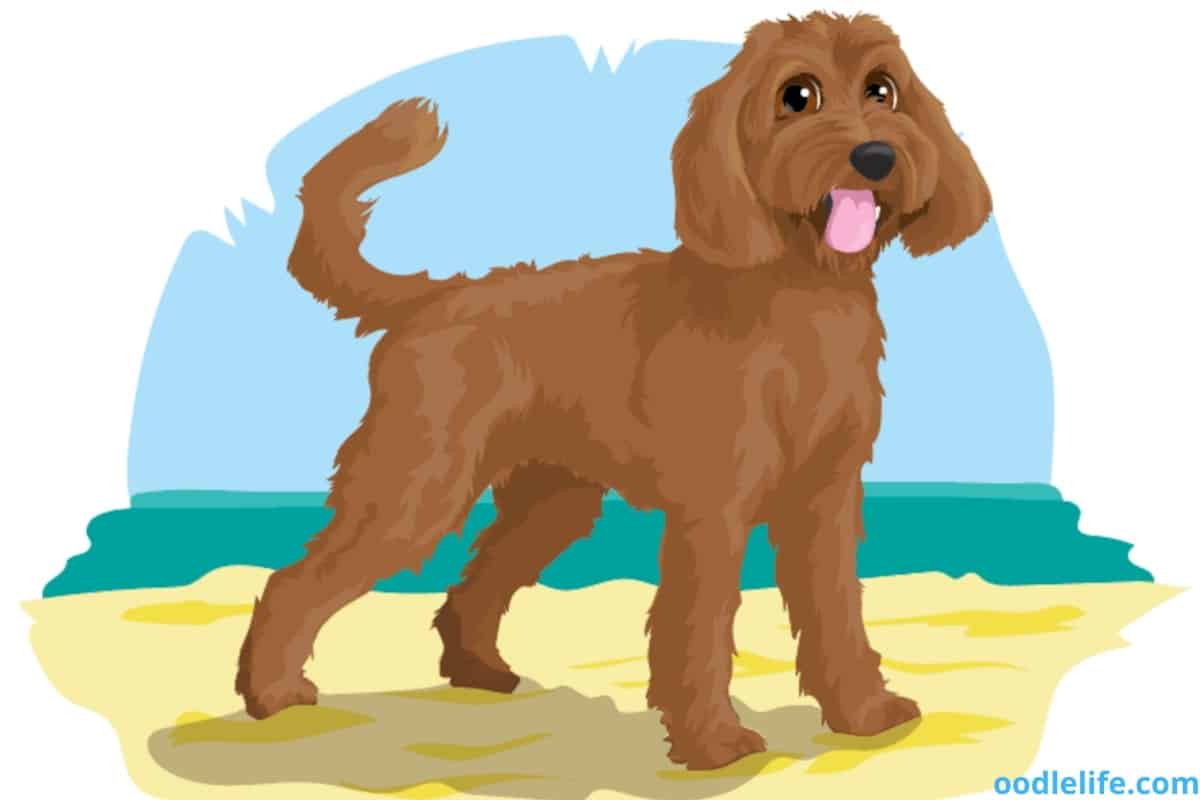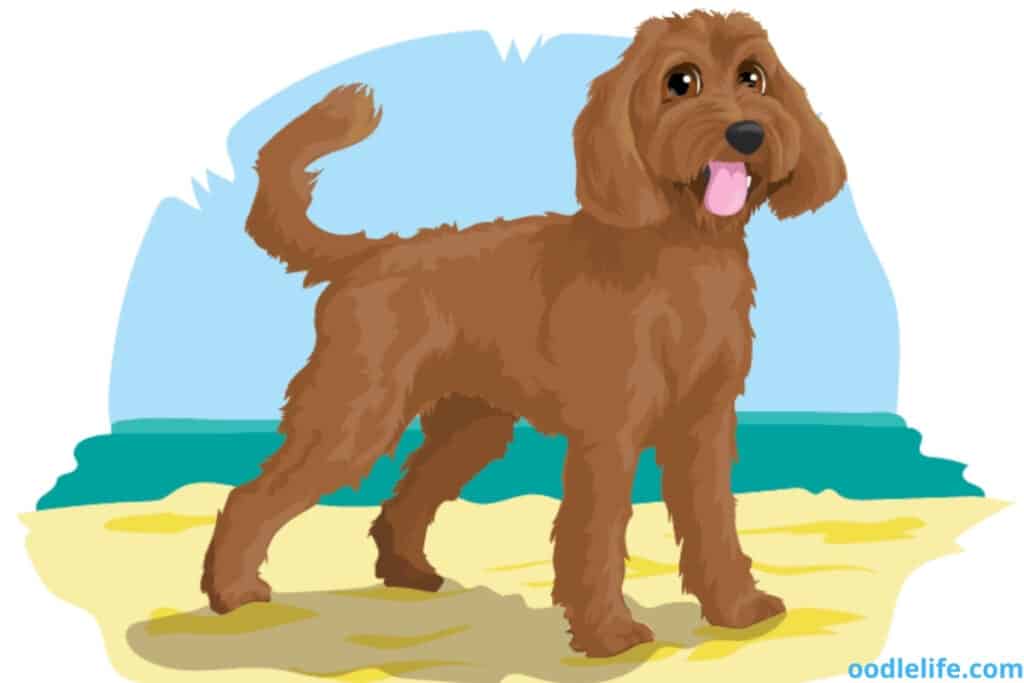 Coco – Variation of "cocoa," which makes this perfect for fluffy brown dogs.
Effie – Greek for "well-spoken." This is good for an extra vocal fluffy friend, such as a Husky.
Glenda – From the Welsh word for "clean" or "good." It's a great choice if you love the Wizard of Oz.
Muffin – A sweet treat, just like your pup.
Nahla – A strong name meaning "queen" or "lion." A variation would be Nala from The Lion King.
Princess – Because your precious puppy should always be treated like royalty.
Sophia – From the Greek word for "wisdom." Also an independent and sassy Disney princess.
Unisex Fluffy Dog Names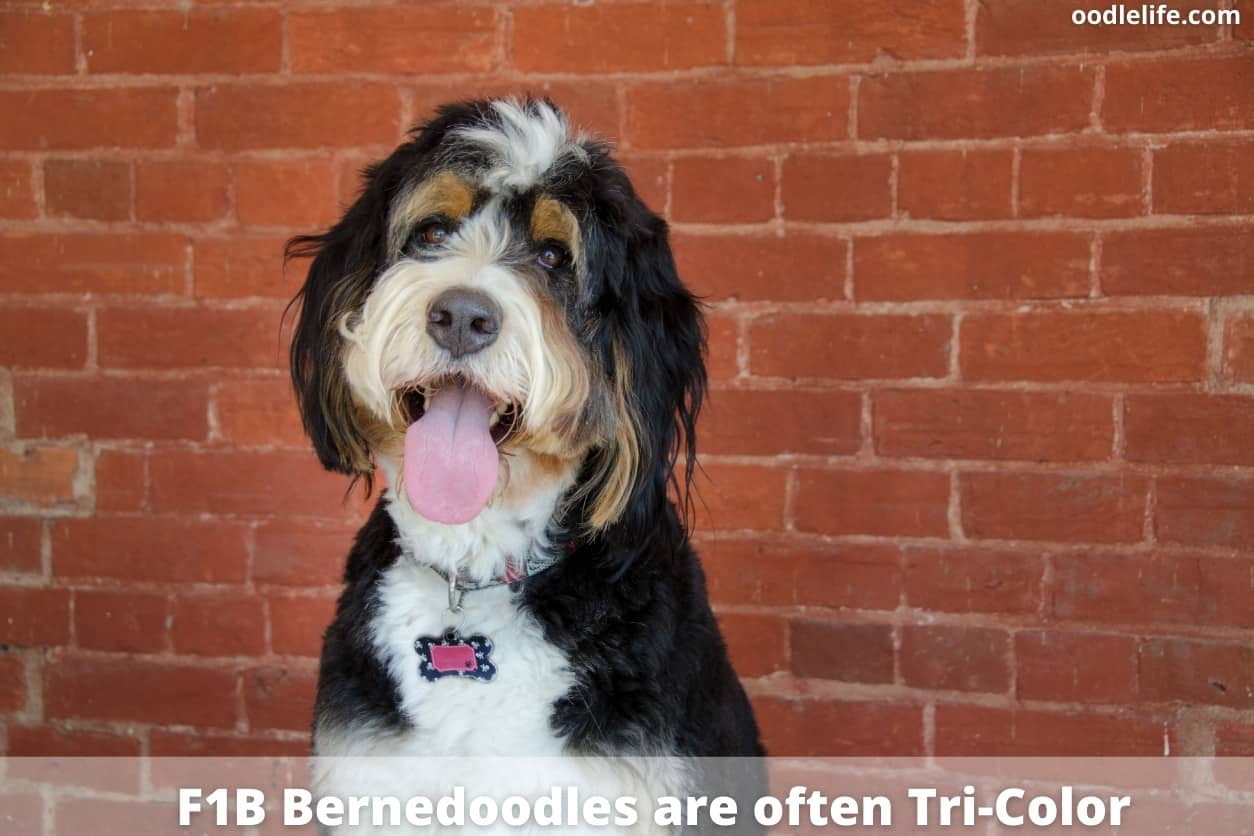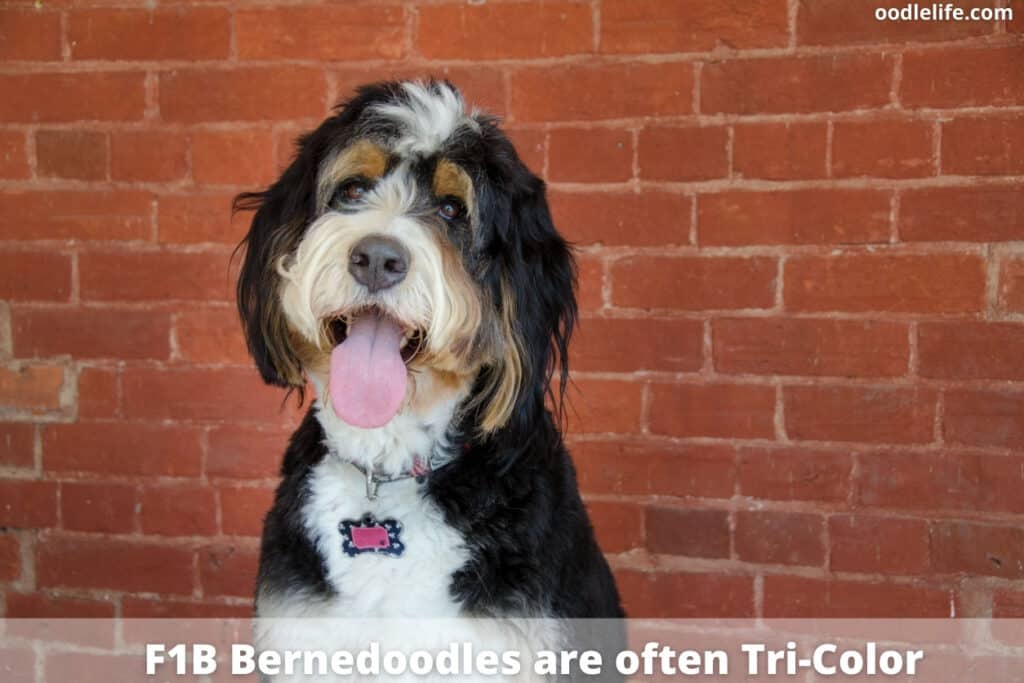 Not sure whether you'll be getting a boy or a girl from the litter? Not to worry; if you want your name picked out ahead of time, you can just go with one of these fun androgynous names.
Cotton – Perfect for white puffballs, this one just oozes cuteness.
Deeogee – Spell out the word "dog," and you've got a fun, clever name that will suit your smart little puppy just right.
Pancake – Because why shouldn't your dog be named after one of the best breakfast foods in existence?
Puffin – From the Latin word for "little friar to the north." It's also a black and white bird with sturdy features.
Riley – Irish for "rye field." The perfect name for a boy or a girl pup.
Matching Fluffy Dog Names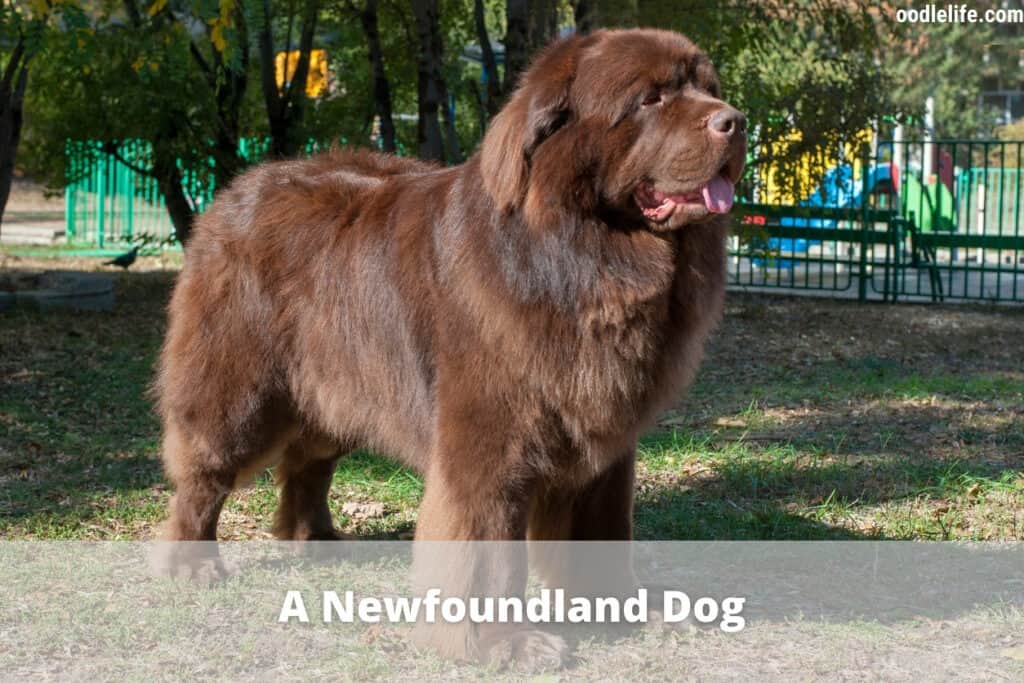 Are you getting ready to go pick up the cutest pair of Pomeranians or a matching pair of Great Pyrenees? These matching doggy names will be the perfect way to show your puppies' special bond.
Bert and Ernie – Sesame Street is a beloved educational TV show, so these names would be perfect for a pair of super-smart dogs.
Hades and Persephone – Hades and Persephone were among the most famous Greek mythology couples. This set of names works wonderfully if your dogs have opposing personalities.
Hyde and Zeke – If you want to do a play on words, this will be the perfect set of names for your new dogs.
Happy and Lucky – Are your puppies a ton of fun to be around? Then Happy and Lucky will be the perfect pair of names.
Jack and Jill – Named after the nursery rhyme sibling pair who tumbled down a hill.
Lucy and Desi – An iconic TV couple who were great at making viewers laugh.
Luna and Sola – A fun play on lunar and solar to show how well your pups' complement each other, even if they have opposite personalities.
Magna and Doodle – You really can't get much cuter than naming your pups after a favorite childhood toy.
Sam and Frodo – The perfect names for a pair of small and mighty pups that like to get into mischief.
Suzie and Q – Are you a fan of classic rock? Then the name of one of the most famous rock songs will be right up your alley.
In Conclusion
Hopefully, this list has inspired you in your search for a name for your new fluffy dog. Whether you've picked out a feisty Akita or a more laid-back Bichon Frise, you'll want to find a name that perfectly suits your new pup. Best of luck!