Best Goldendoodle Breeders In Arizona (2023 Update)
Goldendoodles are a popular designer breed renowned for their trainability, intelligence, friendly personality, and colorful, low-shedding coats. Bred from Golden Retrievers and Poodles, they're an excellent dog for any family.
If you live in Arizona and are interested in adding a Goldendoodle to your home, several breeders across the state offer puppies for sale.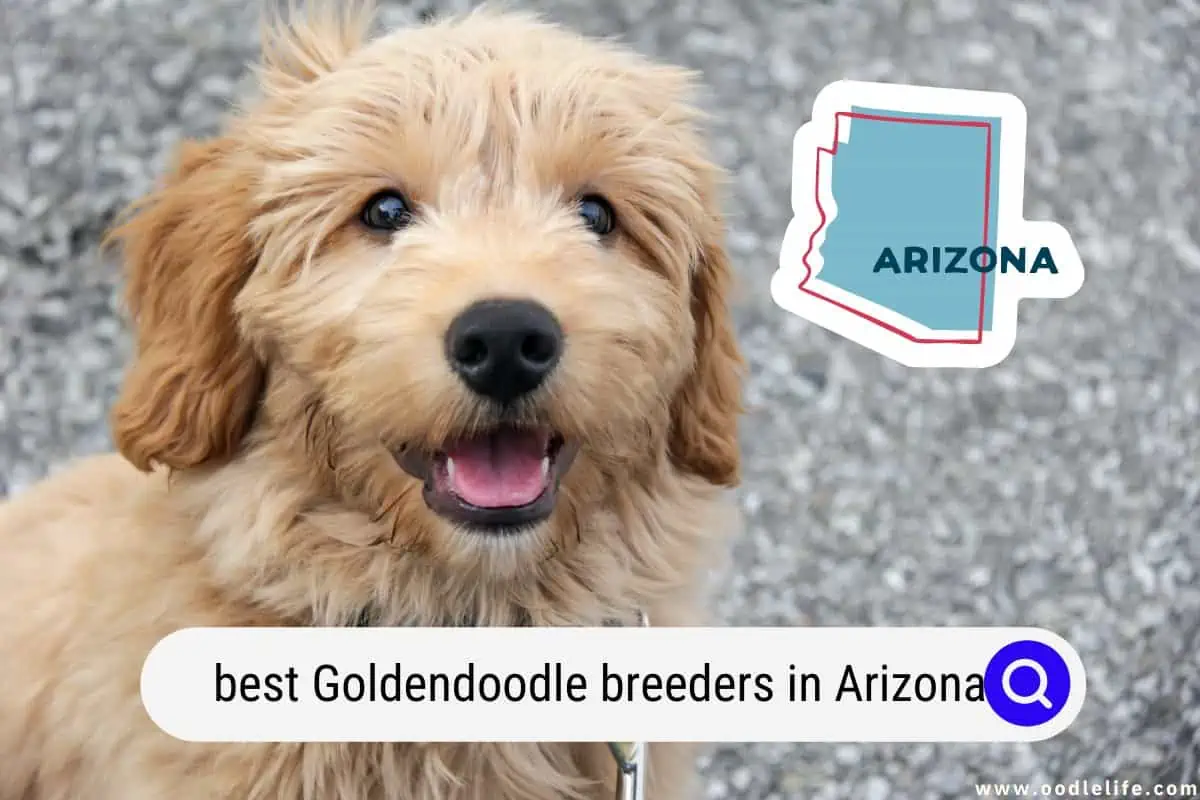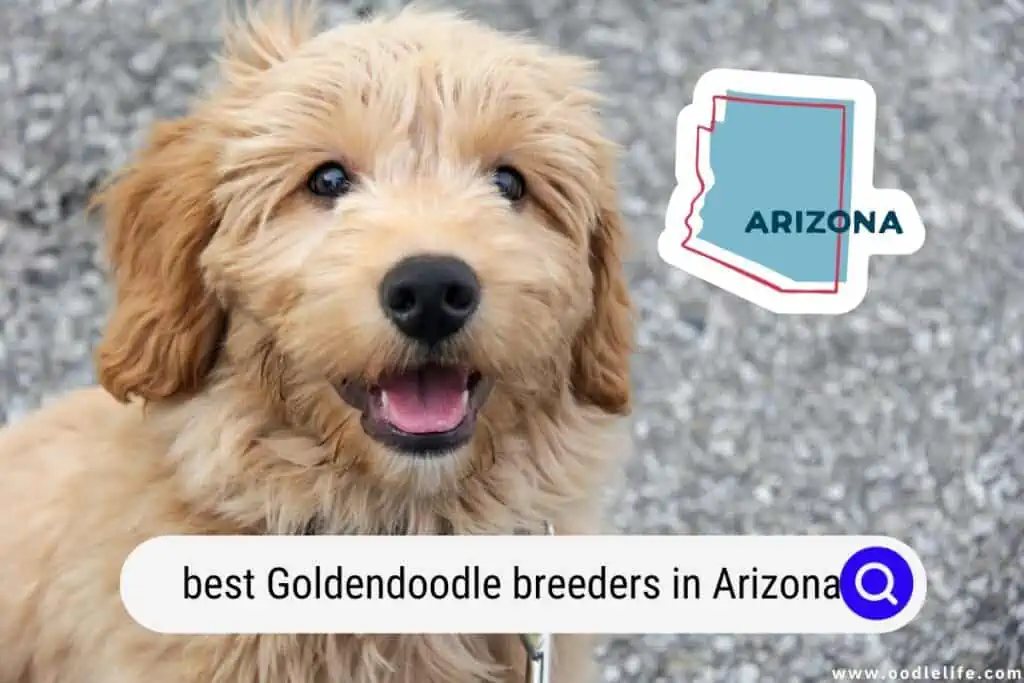 $300 2023 Discount!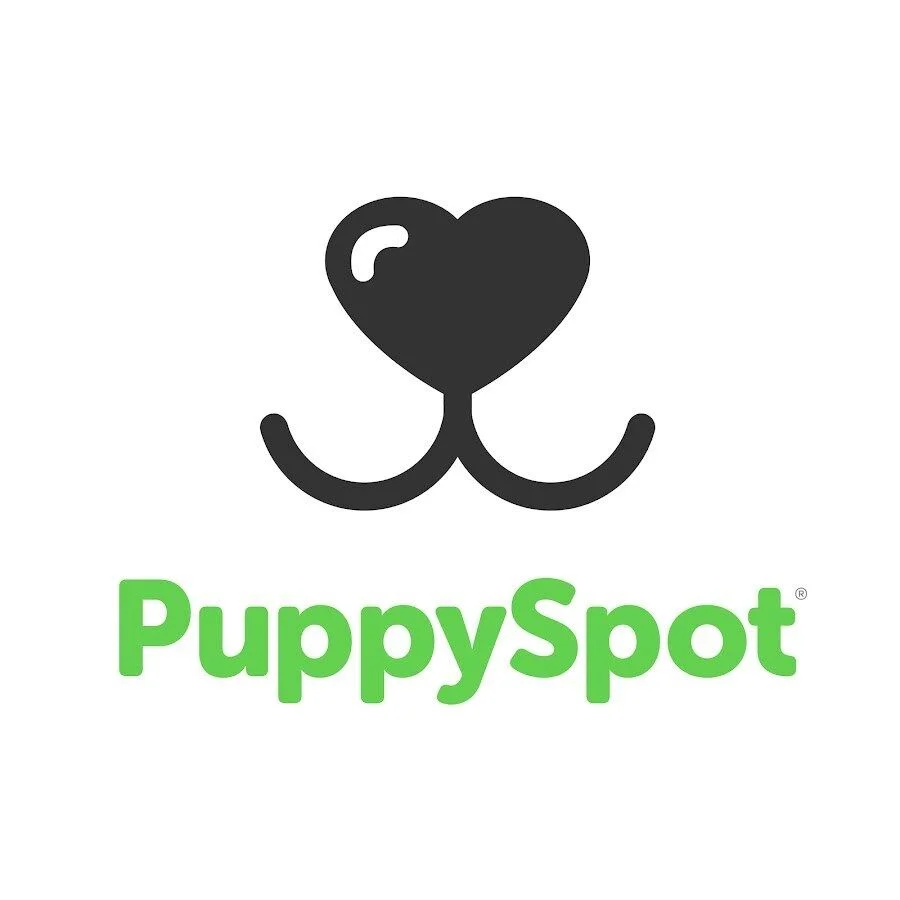 PuppySpot Adoption
PuppySpot is a reputable dog marketplace where you can browse and find compatible puppies right from the comfort of your home. They have placed over 200,000 puppies into homes in the US!
Click through and use the code PUPPY300 for $300 off any puppy adoption.
See Puppies and Save $300
I compiled this list of the top Goldendoodle breeders in Arizona to simplify your search for the most trustworthy options.
1. Daisy's Delightful Doodles
One of the best Goldendoodle breeders in Arizona closest to Glendale is Daisy's Delightful Doodles, a family-operated breeder specializing in breeding F1 and F1b Goldendoodle puppies with sound temperaments and exceptional health as family pets or service dogs. Occasionally, the breeder offers Cavapoo and Bernedoodle litters.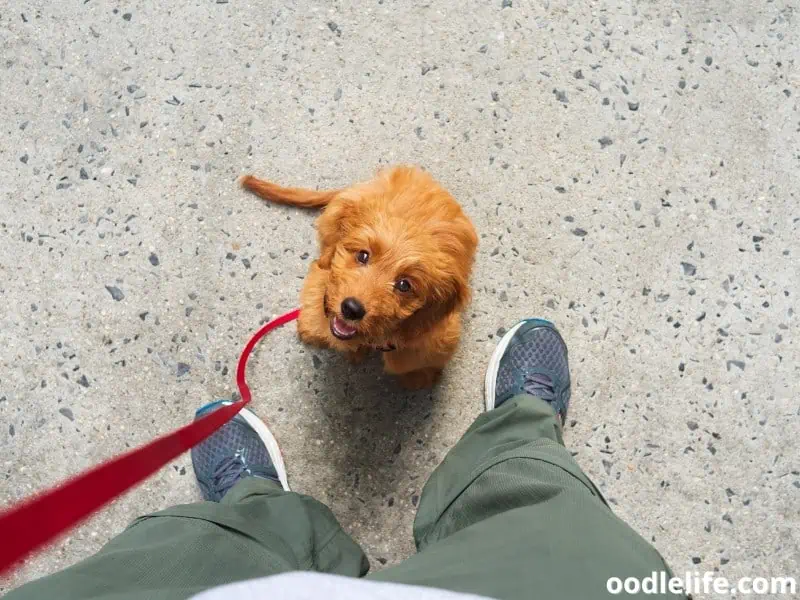 Sherri's sires and dams get tested for several breed-specific health issues and live within her home or in a guardian home within an hour's distance from the breeding facility's address. Most dams in her breeding program produce four litters before retiring.
Goldendoodle puppies undergo litter box training before transitioning to doggy door training after six weeks. They begin initial crate training before going to their new homes.
All puppies go home microchipped, vaccinated, dewormed, and have a one-year health guarantee. Prices vary based on each puppy's size and coat color, but all applicants must send a $250 deposit to place one on hold.
Contact Details:
Website: https://daisysdelightfuldoodles.com/
Phone: (602) 818-2679
Email: [email protected]
Location: Litchfield Park, Arizona / Mesa, Arizona / Goodyear, Arizona / Scottsdale, Arizona / Buckeye, Arizona / Gilbert, Arizona / Chandler, Arizona / San Tan Valley, Arizona
2. Doodle Bliss
Doodle Bliss is a family-operated breeder located west of Tempe. Breeder Christina Wheeler specializes in breeding Goldendoodle puppies of many sizes and prioritizes each litter's health to ensure families receive family dogs who'll live long lives.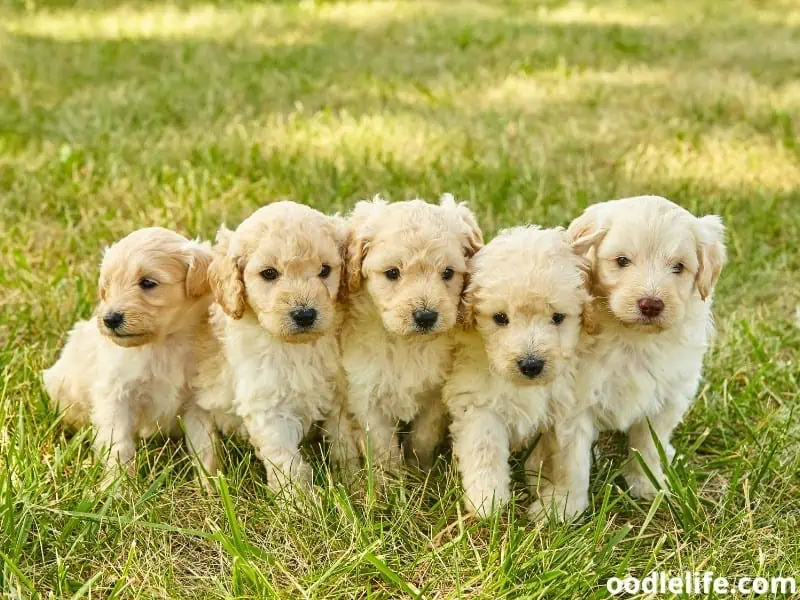 Christina tests her dogs for over 190 genetic health issues, including joint issues like hip dysplasia, before deeming them suitable for her breeding program. She socializes her puppies daily, potty trains them, and gets them accustomed to physical and auditory stimuli.
The average wait time ranges from six to 12 months, but interested applicants must send a $500 non-refundable deposit to place a puppy on hold.
All puppies get placed on a strict spay or neuter contract. New owners who keep their puppies on a specific diet can extend their one-year health guarantee to three years.
Contact Details:
Website: https://doodlebliss.com/
Phone: (623) 698-6045
Email: [email protected]
Location: Gilbert, Arizona
3. Copper Skye Doodles
One of the best Goldendoodle breeders in Arizona in the state's Southern region is Copper Skye Doodles. Since 2003, Debbie Lipman has bred quality Goldendoodle puppies with calm temperaments for families across the state. Although she specializes in breeding Miniature and Petite puppies, she occasionally has Medium and Standard-sized litters available.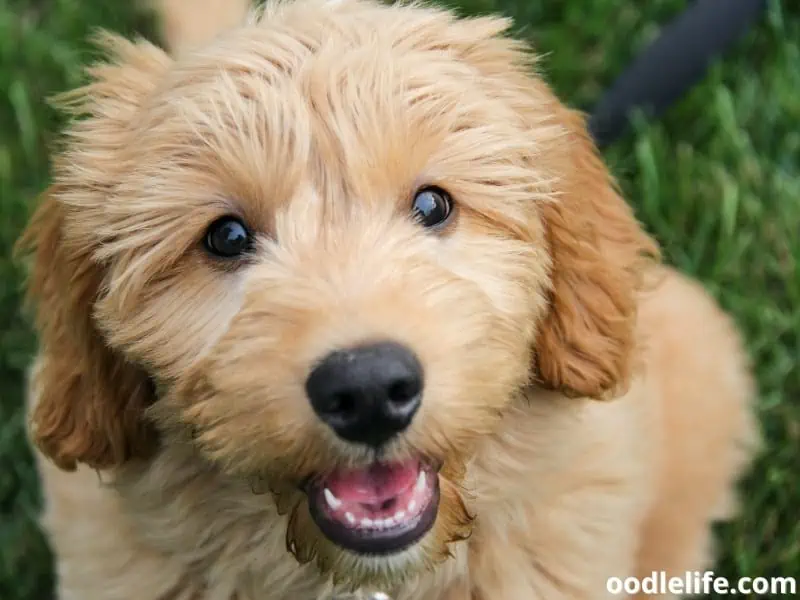 Eligible dogs in Debbie's breeding program get tested for their temperament and health and produce one Goldendoodle litter annually until they're five to six years old. The breeder provides photo updates following the litter's arrival and lets eligible applicants pick a puppy after six weeks.
Eight-week-old Goldendoodles go home with up-to-date vaccination records, a toy, and a three-year genetic health guarantee. She offers shipping services to major airports for an additional fee.
Contact Details:
Website: https://copperskyedoodles.com/
Phone: (480) 205-7130
Email: [email protected]
Location: Phoenix, Arizona
4. Beautiful Doodles 4 U
You can find Beautiful Doodles 4 U in Pinal County. Daneesha Jonescu and her family raise Goldendoodle puppies in a safe and clean home environment. She prioritizes their health and temperaments over specific colors and markings and has recognition from the Goldendoodle Association of North America as a Blue Ribbon Breeder.
The puppies' parents undergo thorough health evaluations for hip, heart, elbow, and eye issues. Every puppy begins potty training after three weeks. Besides socializing the puppies and getting them accustomed to environmental stimuli, Daneesha trains them through the Empowered Badass Breeder Advanced Service Dog Curriculum.
Eligible families can schedule a virtual meeting with the puppies after four weeks. New owners must comply with the breeder's sanitation protocol when picking up an eight-week-old Goldendoodle, such as wearing clean clothes that haven't been in contact with other pets.
Contact Details:
Website: https://www.beautifuldoodles4u.com/
Phone: (520) 840-5052
Email: [email protected]
Location: Casa Grande, Arizona
5. Sun Valley Goldendoodles
Another one of the best family-operated Goldendoodle breeders in Arizona is Sun Valley Goldendoodles, located within the state's Central region. They specialize in breeding F1 Miniature, Medium, and Standard-sized Goldendoodle puppies.
Like many responsible breeders in the state, this breeder raises their litters inside their house to ensure stable early development and get their dogs tested for health issues before producing litters. They incorporate initial crate, potty, manding, and leash training to help puppies transition from one home to the next.
All puppies receive age-appropriate shots, bi-weekly deworming, get microchipped, have a two-year health guarantee, and a month of pet insurance before their owners take them home. Eligible applicants will receive an email when the puppies arrive and get regular photo updates via Facebook and Instagram.
Contact Details:
Website: https://www.sunvalleygoldendoodles.com/
Phone: (480) 788-0346
Email: [email protected]
Location: Queen Creek, Arizona
6. Copper State Goldendoodles
Elise Schaal, the owner of Copper State Goldendoodles since 2015, raises F2b Miniature and Standard Goldendoodle puppies with her family in Central Arizona. She prioritizes socializing her Goldendoodle litters with several people to prepare them for life in their new homes.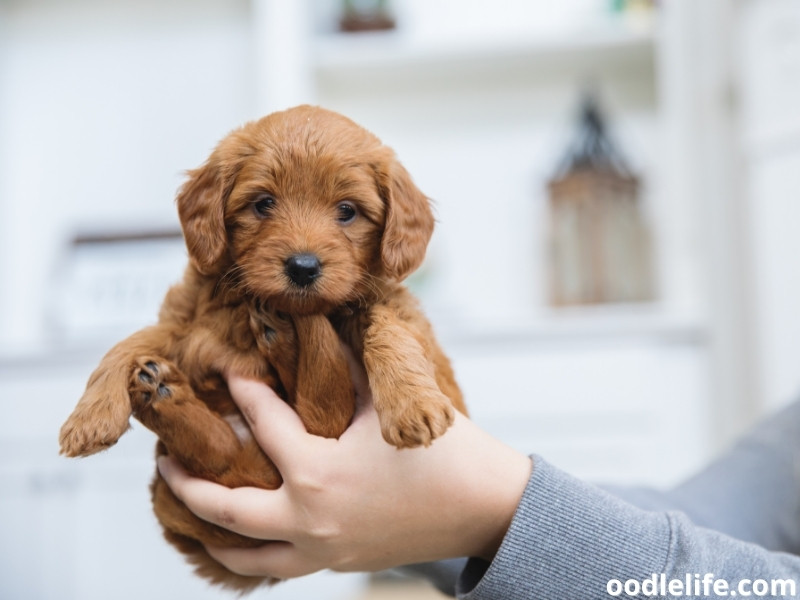 Besides testing for common Goldendoodle health issues, this breeder tests her sires and dams for coat type and furnishing to produce litters for allergy-prone homes.
Eligible applicants can pick a puppy when they're four weeks old and take them home after four more weeks. All puppies go home with up-to-date shots and deworming, a sample of puppy food, and a two-year genetic health guarantee for life-threatening health issues. Elise requires new owners to get their Goldendoodle puppy spayed or neutered before their first birthday.
Contact Details:
Website: https://copperstategoldendoodles.com/
Phone: (623) 688-2706
Email: [email protected]
Location: Phoenix, Arizona
7. Arizona Goldendoodles
Nestled within Central Arizona, Arizona Goldendoodles is another excellent option to find F1 Miniature and Standard-size Goldendoodle puppies for sale. Maureen Simpson has over 35 years of experience breeding dogs. Besides companionship, this breeder's puppies get placed in homes as service and therapy dogs.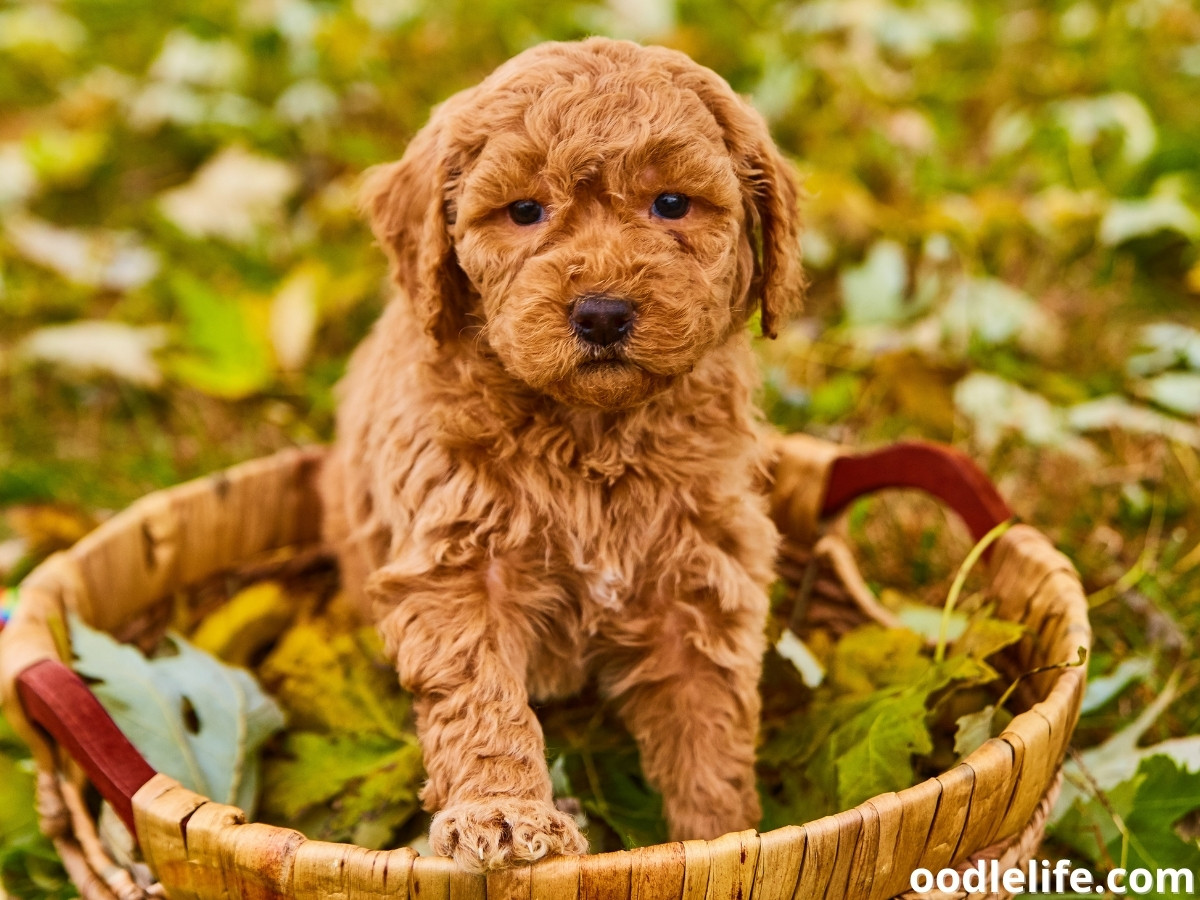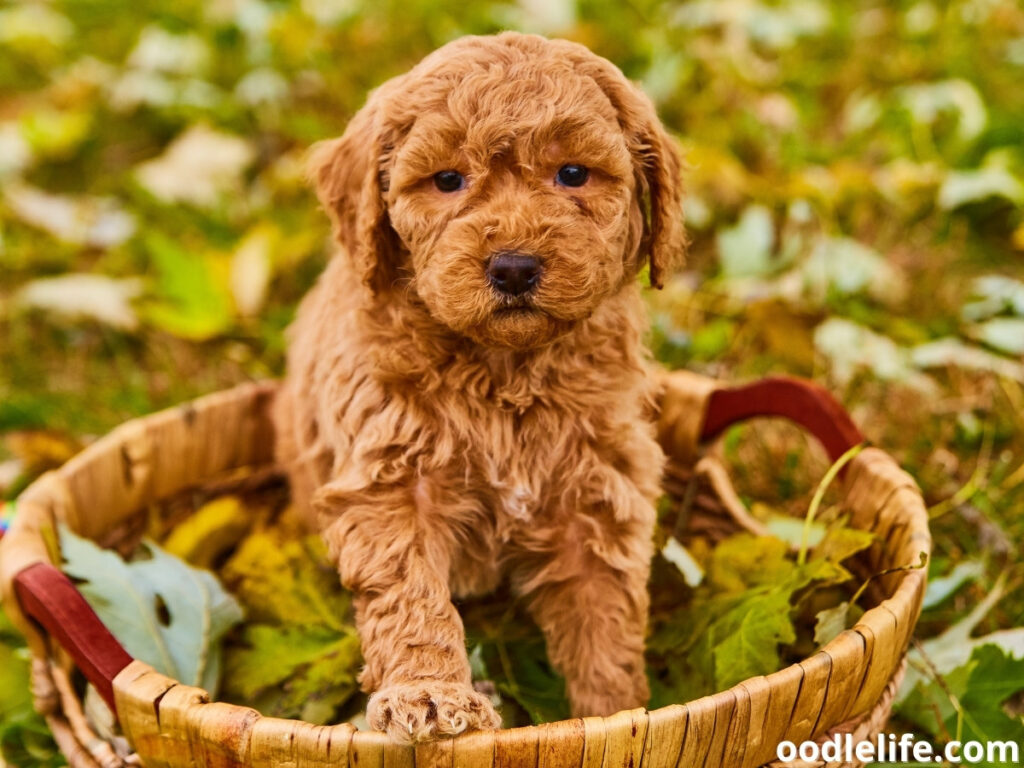 The Poodles and Golden Retrievers in her Goldendoodle breeding program are American Kennel Club-registered, have extensive pedigrees, and get screened for several genetic health problems, from joint issues to hypothyroidism, a condition caused by thyroid gland inflammation.
The average wait time for this breeder's waitlist ranges between four months to a year, depending on what you're looking for in a puppy. Maureen evaluates every application and emails approved applicants before requesting a deposit for waitlist placement. Like most breeders, Maureen lets families take their puppies home after eight weeks.
Contact Details:
Website: https://arizonagoldendoodles.com/
Phone: (602) 820-2112
Email: [email protected]
Location: Peoria, Arizona
8. Desert Mini Doodles
If you prefer getting a smaller Goldendoodle, consider contacting Lonna Connolly at Desert Mini Doodles. She specializes in breeding Mini-Medium and Toy Goldendoodles as loving companion dogs and hand-raises each puppy inside her home. She also offers limited Cavapoo puppies.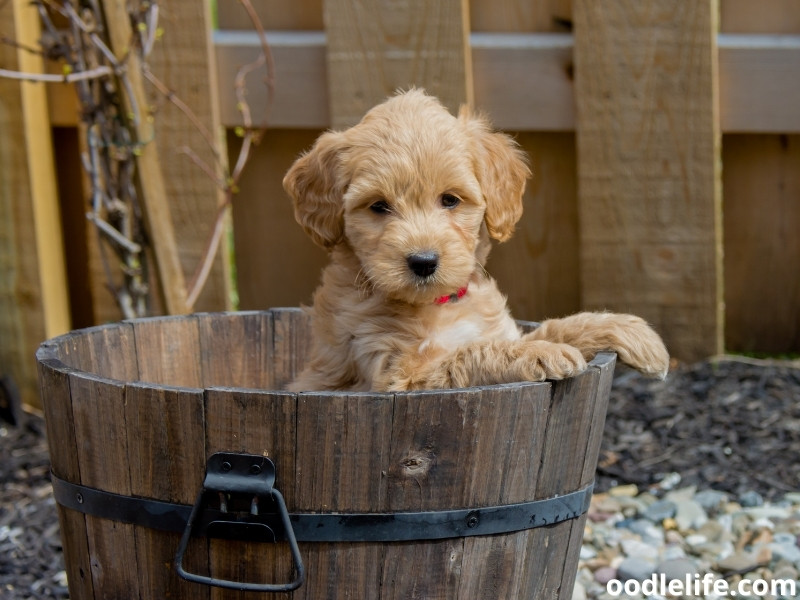 All breedable parents get tested for health and temperament issues, while their puppies get socialized and accustomed to human interaction at an early age. Generation-wise, most of her puppies are F1b and F1bb, but she occasionally offers F1 Mini-Medium puppies. Lonna announces when breeding takes place and when the puppies arrive via Instagram.
Besides getting microchipped, vaccinated, and dewormed before departing to their new homes, eight-week-old Goldendoodles go home with a puppy package with toys, a sample of puppy food, training treats, and a scented blanket.
Contact Details:
Website: https://www.desertminidoodles.com/
Phone: (480) 818-5060
Email: [email protected]
Location: Queen Creek,, Arizona
9. Deer Valley Doodles
Deer Valley Doodles is one of the best multi-gen Goldendoodle breeders in Arizona because Seth Greenwood, the facility owner, has over a decade of experience raising this lively designer breed. Size-wise, he offers Petite, Miniature, and Moyen puppies.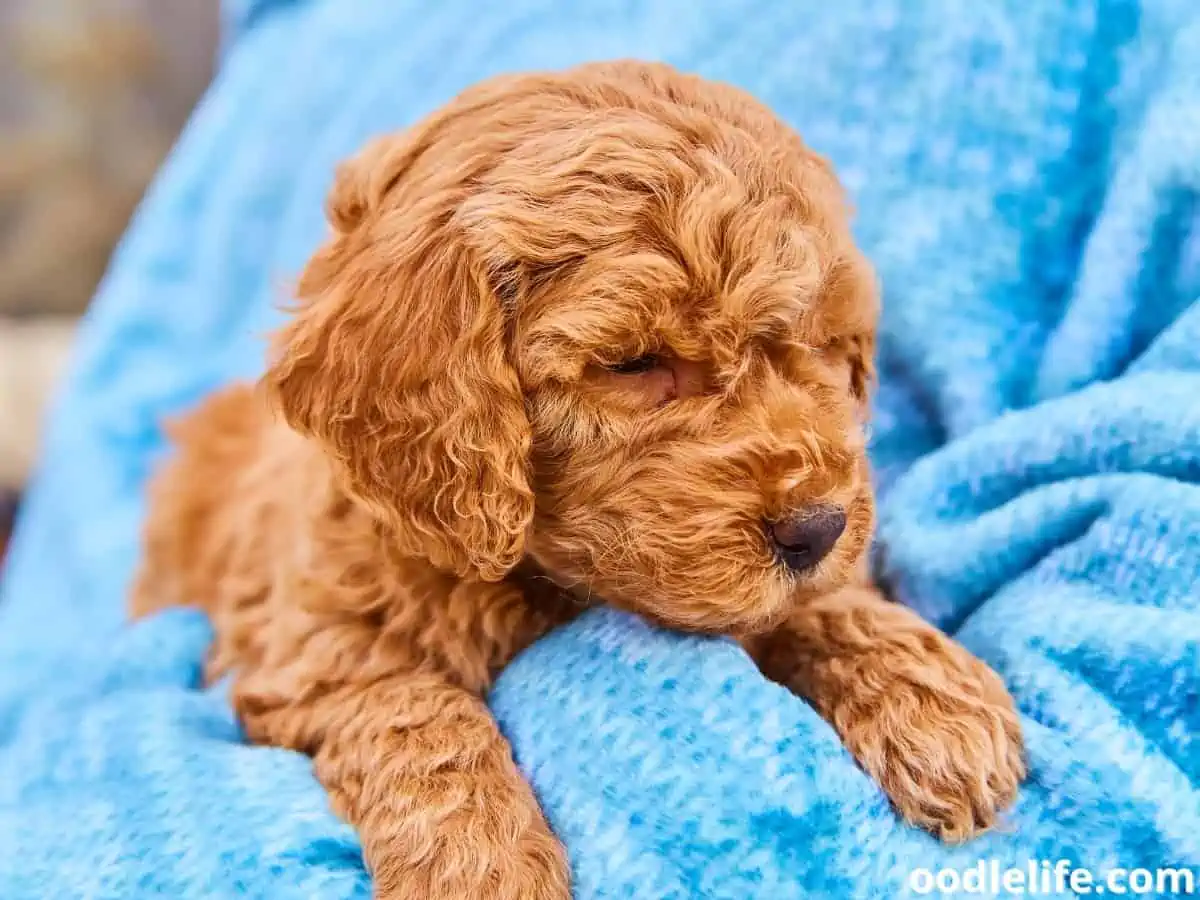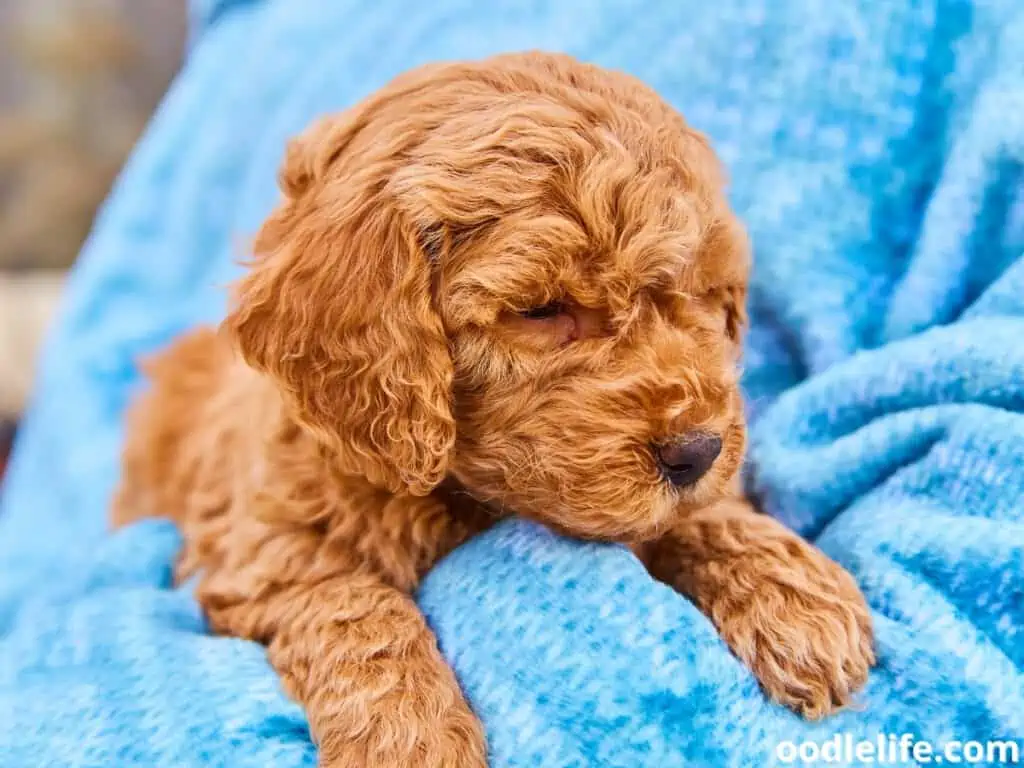 All sires and dams undergo thorough health evaluation for breed-specific health problems. All puppies begin potty training after three weeks and kennel training after five weeks. The breeder posts photo and video updates via Facebook and Instagram, while eligible applicants gain access to the breeder's Facebook Group to communicate with other owners.
After eight weeks, Goldendoodle puppies go to their new homes with up-to-date health records, microchip registration, and a gift bag with blankets and toys. Puppy prices vary based on each puppy's size.
Contact Details:
Website: https://www.deervalleydoodles.com/
Phone: (602) 421-7460
Email: [email protected]
Location: Phoenix, Arizona
Conclusion
Choosing the best Goldendoodle breeders in Arizona can be challenging for first-time owners, but once you ask them questions about their breeding practices, you're bound to find one to trust. They raise their puppies inside their homes, prioritize health and temperament testing, and have plenty of years of experience with the breed.