Best Goldendoodle Breeders in Arkansas (2023 Update)
With a mix of being lovely and intelligent, the Goldendoodle ultimately proves that even the most distinct breeds could still be as adorable and clever as the purebreds.
Goldendoodles are a hybrid breed of Golden Retriever and Poodles, hence the name. They are entertained by training and activities that keep them active and help them to be less bored of their surroundings.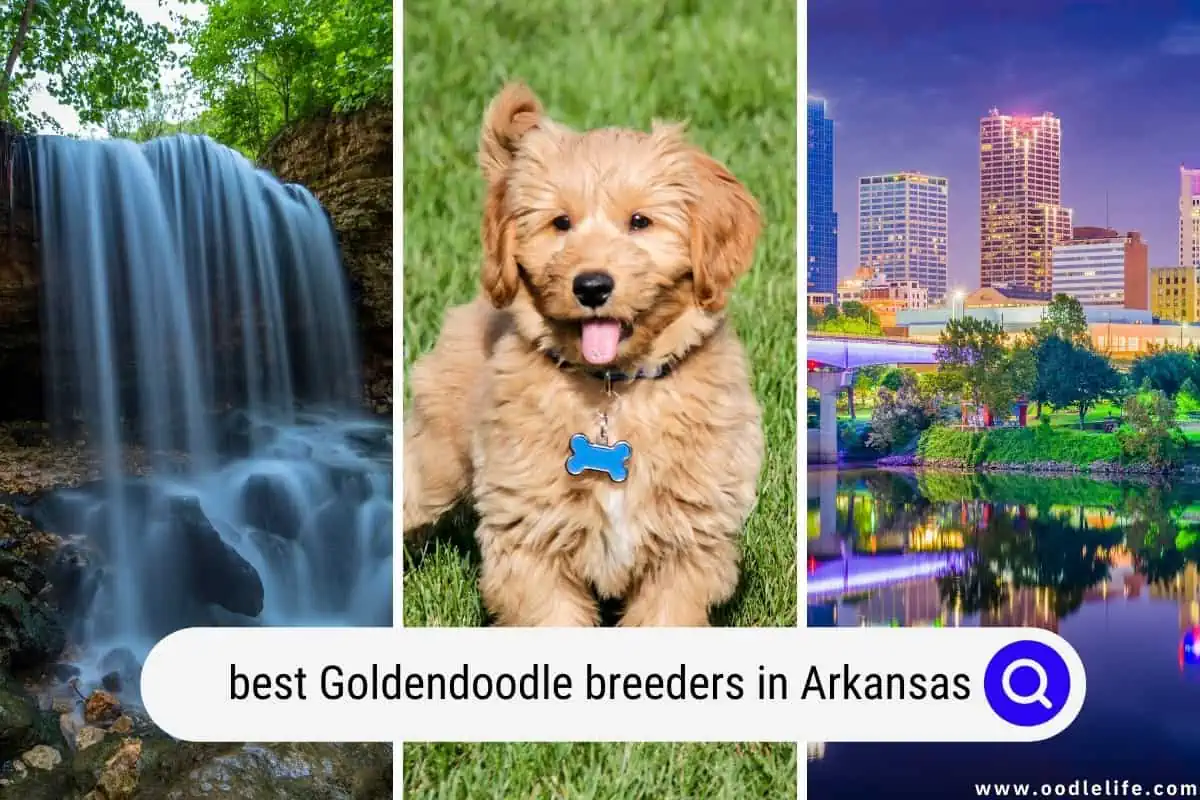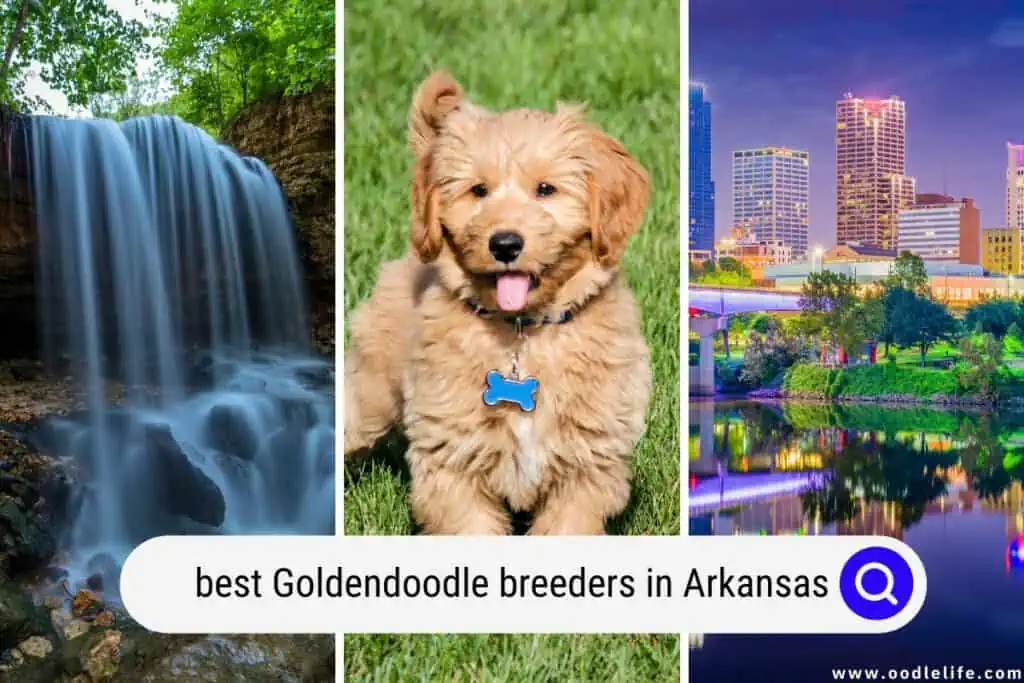 $300 2023 Discount!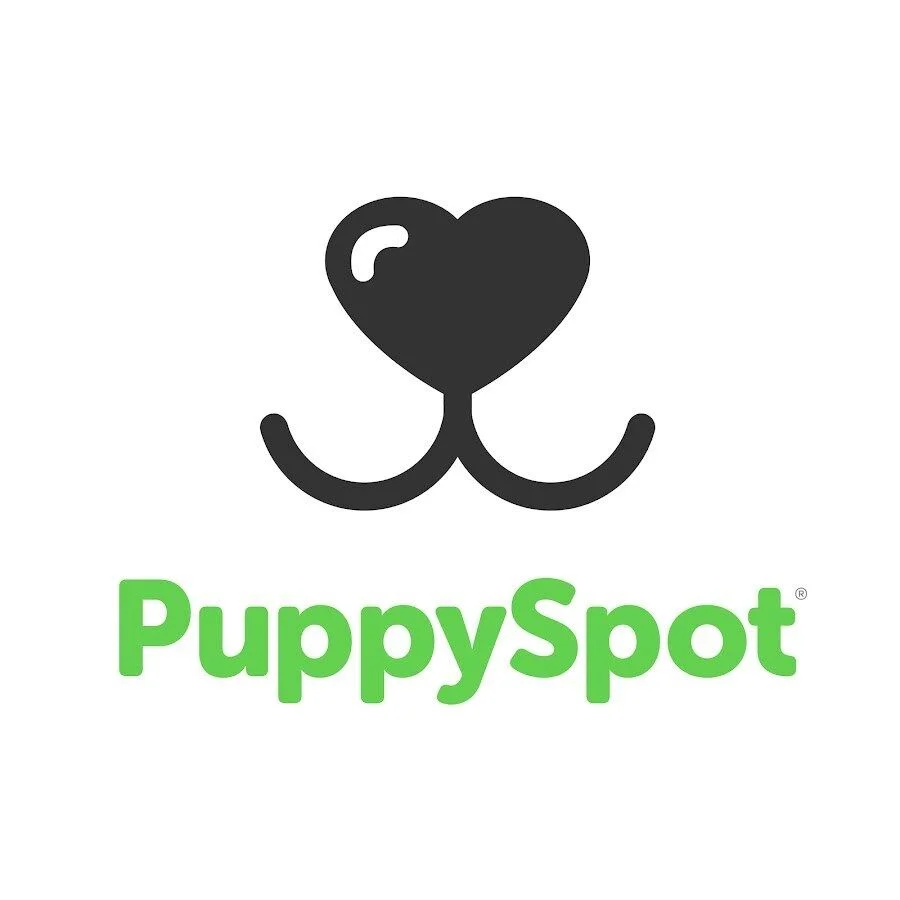 PuppySpot Adoption
PuppySpot is a reputable dog marketplace where you can browse and find compatible puppies right from the comfort of your home. They have placed over 200,000 puppies into homes in the US!
Click through and use the code PUPPY300 for $300 off any puppy adoption.
See Puppies and Save $300
This breed of dog could be distinct through their color and sizes, varying from what their parents look like. Some have curly or wavy furs with colors ranging from gold, brown, gray, or multicolor.
They are also believed to be a lot easier to connect with children and other dogs or pets because, just like their Golden Retriever parents, they are bubbly and can also be companions like service dogs.
If you like Goldendoodles running around your garden playing, or you like to have a pet to keep you entertained with tricks and would like to train them, this breed is fit for you. And if you are from Arkansas, you are in good hands with Goldendoodle breeders that will help you find the most fitting Goldendoodle you ever need.
These breeders focus on building the connection between the Goldendoodle and the adopting family to ensure that the dog and the adopters are in good hands.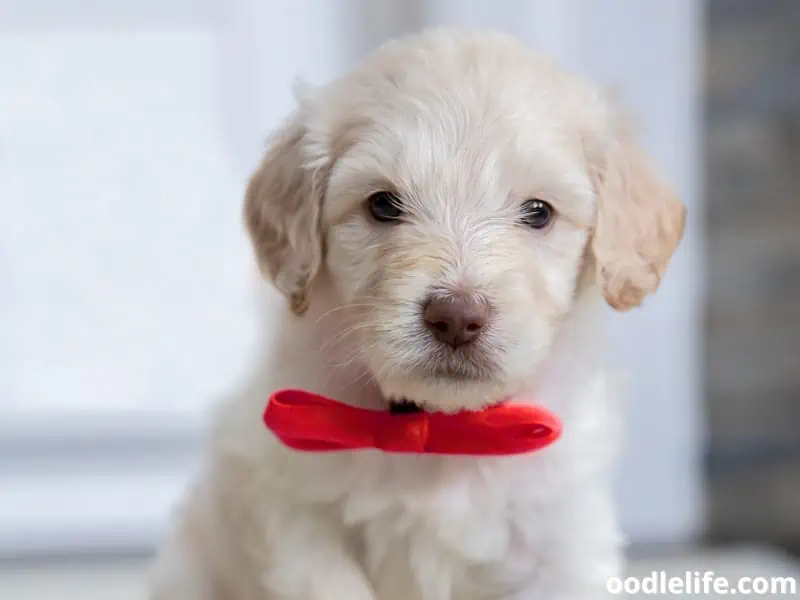 This breeding facility openly entertains queries and dialogues with the customers regarding the adoption of the Goldendoodle. Such conversations could contain the ins and outs of being a fur parent to that specific dog breed.
And suppose you are worried about the health-care status of their Goldendoodles. In that case, these breeders from Arkansas provide their dogs with complete vaccination and deworming and are taken care of by hands-on veterinarians.
You and your future Goldendoodle are being taken care of in this breeding facility.
Contact Details:
Website: https://www.platinumgoldendoodles.com/
Phone: (501) 514-1026
Email: [email protected]
Location: Everton, Arkansas
In this breeding facility, their dogs are ensured to receive veterinary check-ups, vaccinations, and deworming. They are also in touch with the family's living conditions and the status of their past experiences with pets. And aside from this, they are also concerned with the overall future home of their Goldendoodle because they only want the best for their dogs.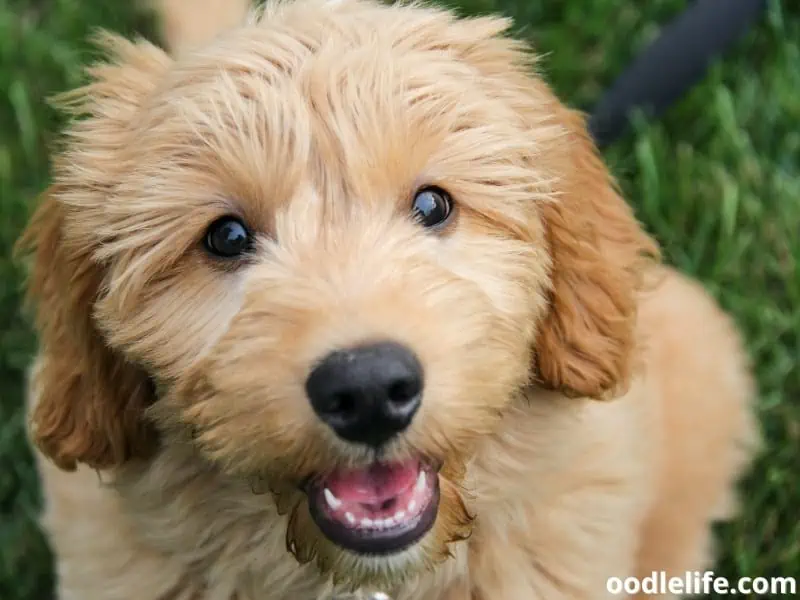 Potential adopters are asked to register on their online form and are expected to provide a downpayment of $100 before the birth of the puppy and another $400 after, with a total of $500 in the deposit. And suppose the family is ready to bring their lovely puppy home.
In that case, the breeding home will additionally give the new family dog food from NutriSource, veterinary documents, and the inclusion of a microchip for the puppy aside from the complete grooming and bathing that they always provide to their dogs.
Contact Details:
Website: https://www.petitjeanpuppies.com/
Phone: (501) 548-9920
Email: [email protected]
Location: Perryville, Arkansas
3. Autumnville Doodles
Amongst other Goldendoodle breeders mentioned, the Autumnville Doodles process the adoption papers without including breeding rights for the adopted families to guarantee the safety of their puppies as they go to their forever home.
They also do research with their dogs before breeding to make sure that the litter will not inherit diseases from both parents. And for more assurance, the puppies undergo a physical examination of their hips, hearts, eyes, and elbows. Their puppies are also pre-trained before adoption in pottying and are versatile in many areas.
In the adoption process, the family is given a health guarantee valid for two consecutive years, and the litters are dewormed, vaccinated, and microchipped before leaving the center.
Contact Details:
Website: https://www.autumnvilledoodles.com/
Phone: (870) 318-6725
Email: [email protected]
Location: Greenbrier, Arkansas
This family of breeders is hands-on with the nurturing of the Goldendoodle through training the puppies on socializing with people and other animals as well as exposing them to various textures, sounds, and scents to enhance their sensing abilities as they grow older.
The Goldendoodle breeders from Arkansas conduct thorough research with their parent dogs in line with their continuous pursuit of healthy litter. In the process of adoption, the new family of puppies will be granted a health guarantee from the breeding farm that will last up to a year. Aside from this, they will gain support from the breeder before or after the adoption with an assurance that their litters are vaccinated, have undergone deworming, and are planted with microchips.
Contact Details:
Website: https://www.amasonsgoldenstandard.com/
Phone: (870) 866-5470 or (479) 216-3907
Email: [email protected]
Location: Star City, Arkansas
5. My Doodle Darlins Arkansas
Fifth on our list of best Goldendoodle breeders in Arkansas is My Doodle Darlins Arkansas with 25-year experience in the breeding business confirming the capacity of the breeding farm to provide a well-rounded, healthy, and family-friendly Goldendoodle.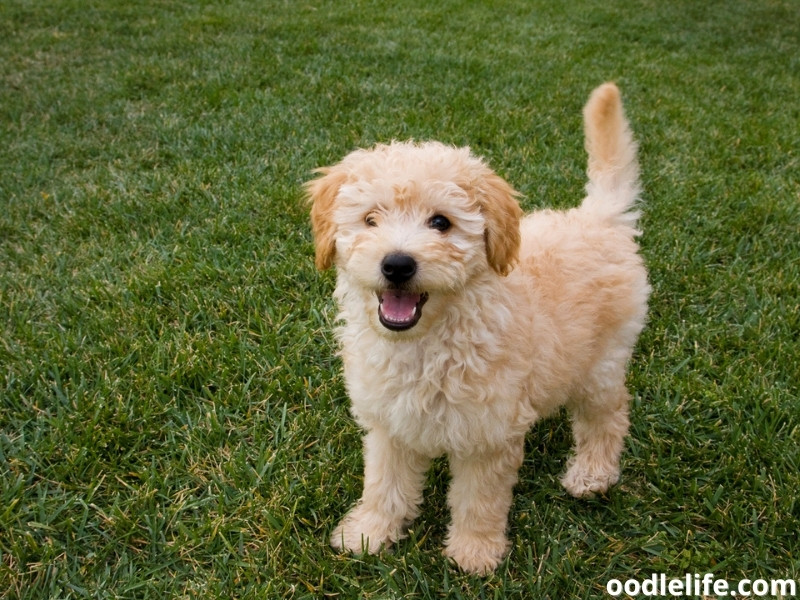 The price of the said breed of dog ranges from $2000 to $2500 including a two-year health guarantee for the puppy, deworming, vaccination, microchip, toys, sample foods, and a blanket with the litter's mother's scent to make the shifting of home smoother for the adoptive family and the for the puppy.
Contact Details:
Website: https://www.mydoodledarlins.com/
Phone: (501) 354-3499
Location: Morrilton, Arkansas
These breeders expose their puppies to early-age socialization inside the family's home and eventually let them outdoors where they are exposed to certain activities that would help them during their maturing age.
They make sure that the parents of the puppies are well-examined in terms of diseases that the litter could inherit to avoid health defects to the puppy that would hinder it to grow healthy. Their dogs are vaccinated, dewormed, and adopted with a health guarantee.
Contact Details:
Website: https://www.nearkansasgoldensanddoodles.com/
Email: [email protected]
Location: Jonesboro, Arkansas
These breeders ensure that their puppies are taken care of in a family home where they are held and socialized with people and other pets. They also travel with the Goldendoodles for them to be exposed not just to nature but to the texture, scents, and sounds around them that are quite unfamiliar to them.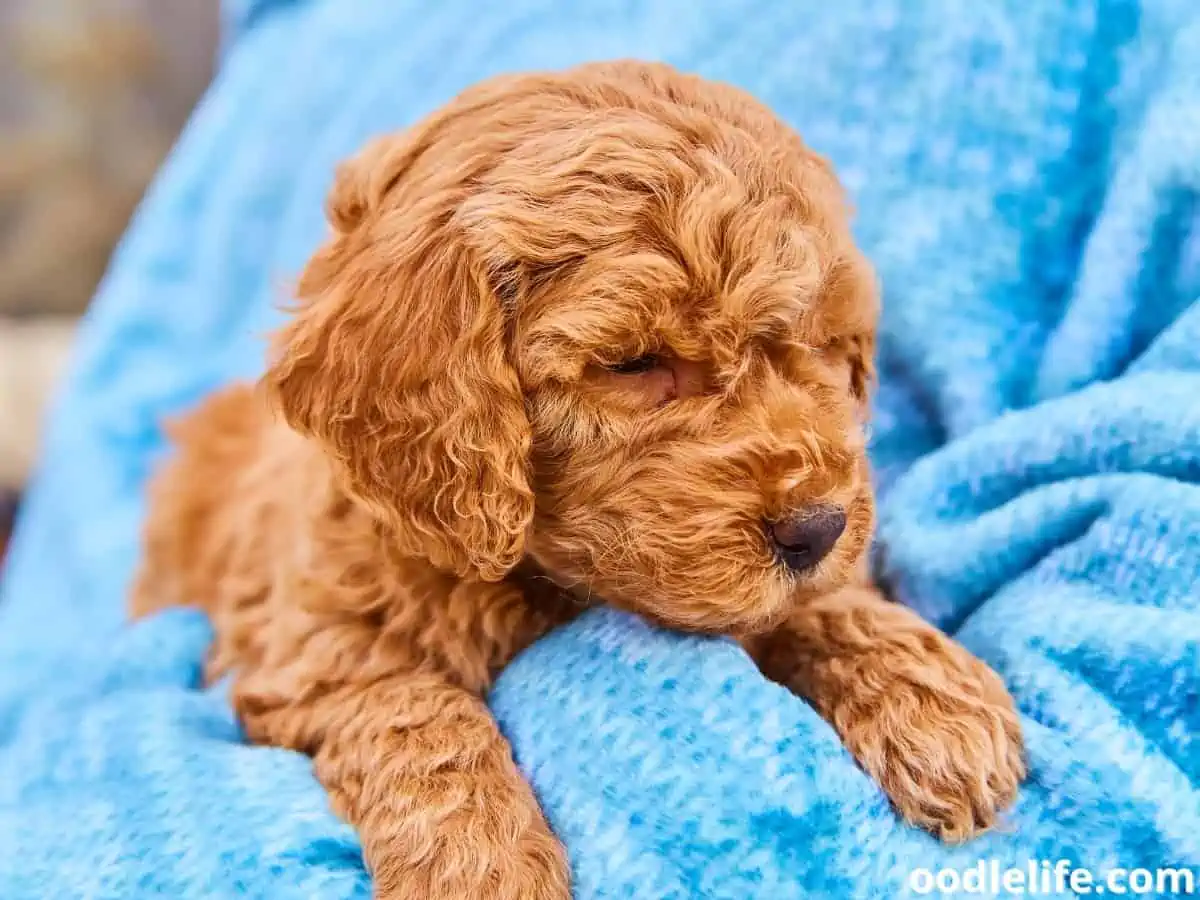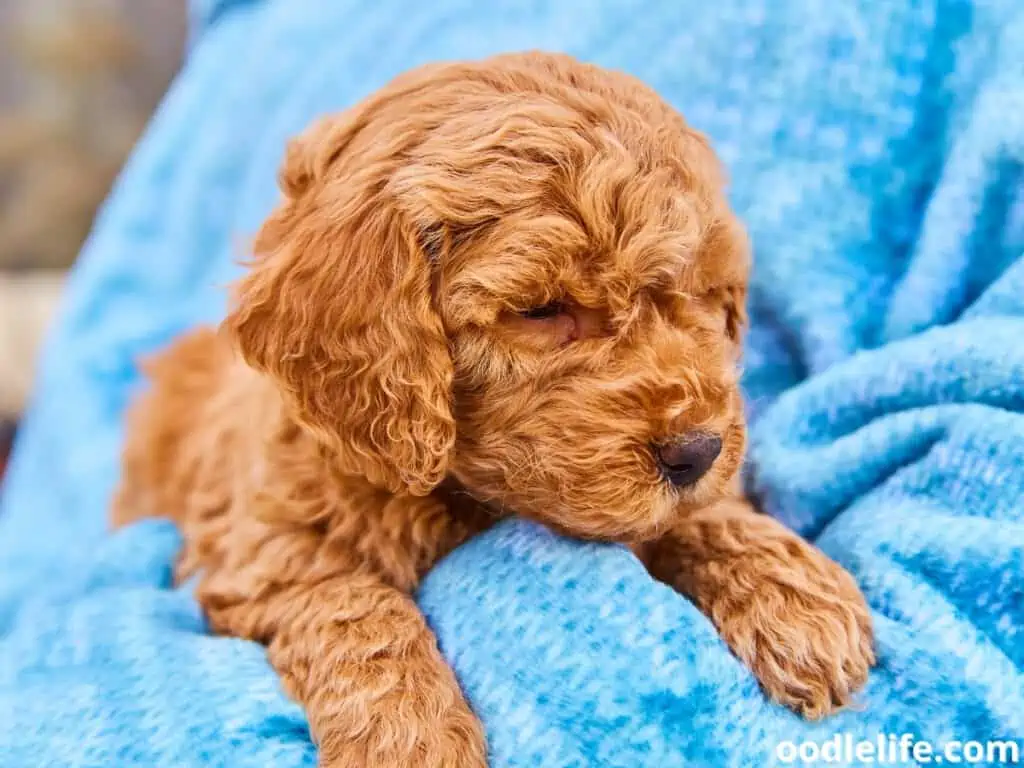 They thoroughly research the parents of the puppies for health defects and could provide proof of their capability to provide puppies with uninjured elbows, hips, and eyes.
The puppies are adopted along with a 2-year health guarantee and are all microchipped, vaccinated, dewormed, and are all ready to be welcomed in their new and forever home.
Contact Details:
Website: https://www.honeysucklecreekgoldendoodles.com/
Phone: (870) 926-3363
Email: [email protected]
Location: Jonesboro, Arkansas
8. Northwest Arkansas Doodles
In their 20 years of experience in breeding dogs the Northwest Arkansas Doodles establish early training to provide an all-rounder pet for the possible new family of puppies.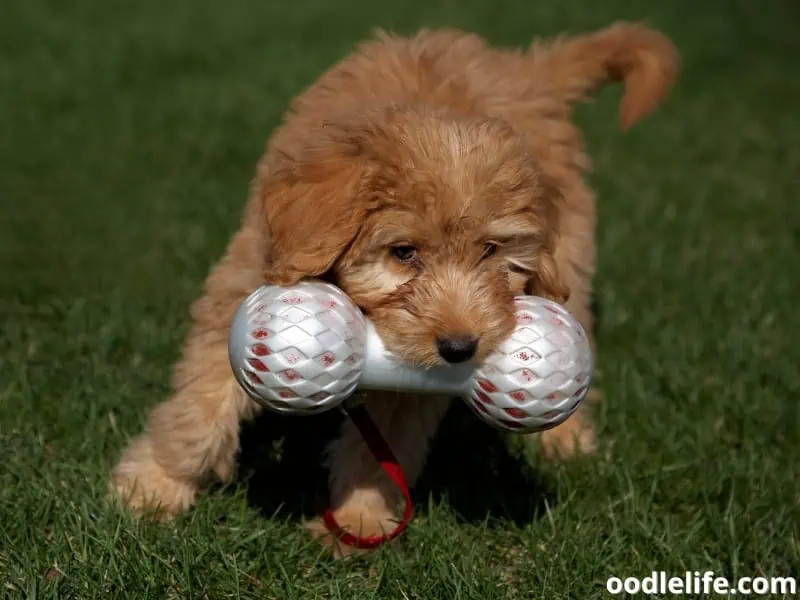 Their bred parent dogs are examined for health and temperament by licensed professionals in avoidance of possible disease passed through the newborn puppies. The puppies are also potty trained to help them adjust to their new home after the process of adoption.
They are also ensuring the overall capability of the puppies to be able to socialize therefore they raise them directly in their family home where the puppies interact with people. And as you adopt their puppies, which are dewormed and vaccinated, it will come along with a health guarantee and a puppy starter kit.
Contact Details:
Website: https://www.northwestarkansasdoodles.com/
Phone: (951) 746-9097
Email: [email protected]
Location: Lowell, Arkansas
9. Kings River Doodles Arkansas
The Kings River Doodles Arkansas provide puppies that are already exposed to a household lifestyle because they raise their puppies in a family home where they have interacted with people, which could lessen the burden of adjustments when transitioning to their new home.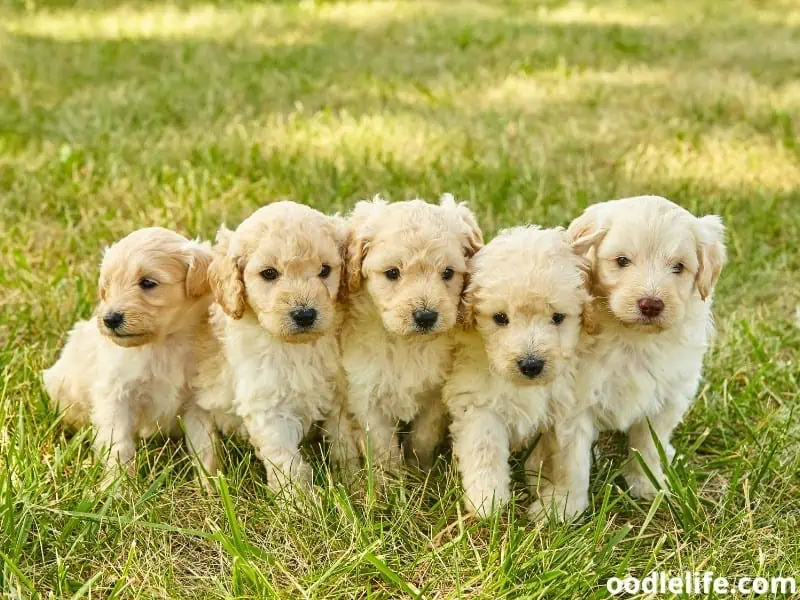 Since they ensure good health quality to their Goldendoodles, their puppies come along with a limited lifetime warranty, which expires in two years, to certify defect-free puppies that are dewormed and health checked by veterinarians. You can deposit $300 to the breeder before the puppy's birth and bring them home at eight weeks.
Contact Details:
Website: https://www.kingsriverdoodles.com/
Phone: (501) 282-2845
Email: [email protected]
Location: Omaha, Arkansas