How To Remove Sap From Dog Fur? [EASY]
Whether you have a yard full of maple trees or you just took your dog on a hike at a new park, and they burst out of the woods showcasing a coat of sap, there's always dread when seeing this sticky substance on dog fur.
Here's the good news: Removing sap from dog fur isn't complicated or expensive as long as you know how to approach it. So, we'll teach you how to remove sap from dog fur so that the only thing you need to worry about in the future is keeping your pooch away from sap-filled trees.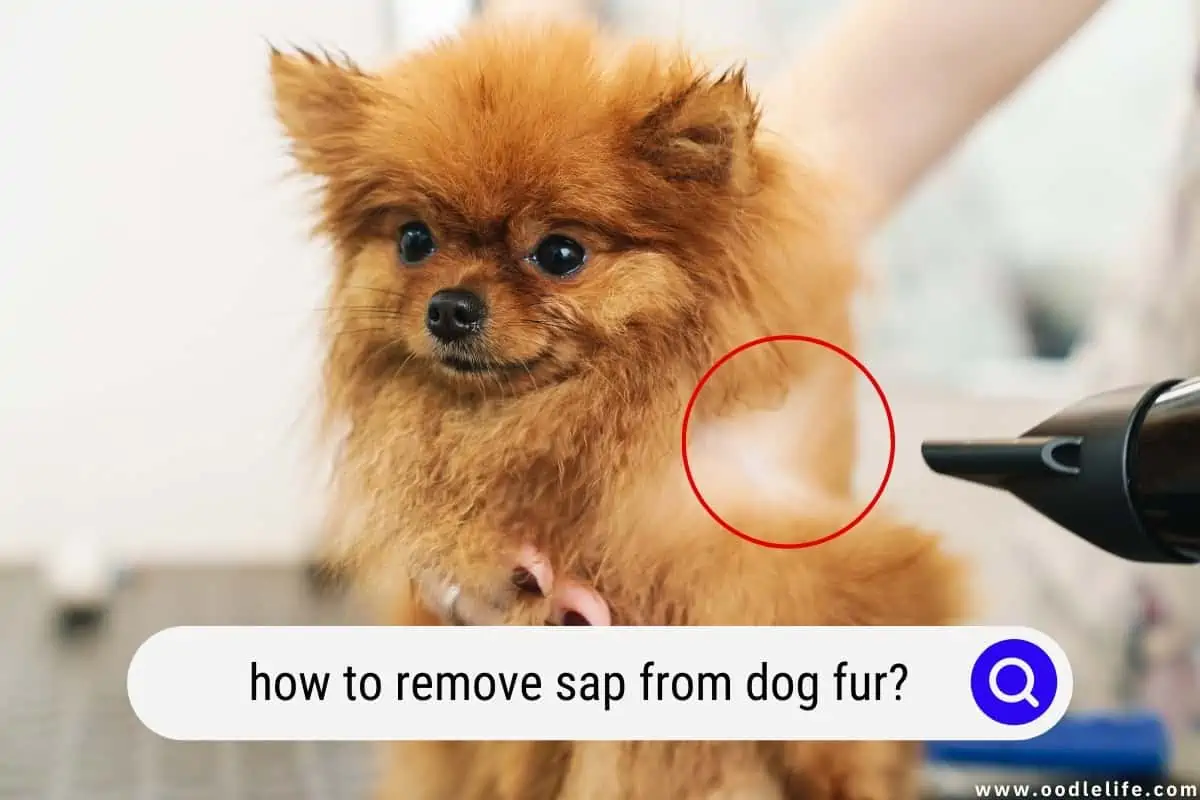 Step-by-Step Guide for Removing Sap From Dog Fur
Did you know that tree sap works like blood because it circulates nutrients around a tree? Perhaps that'll help you appreciate it a bit more as you work on following the easy steps below for removing it from your dog's fur.
Step 1: Soften the Sap
If you've had a run-in with sap, you've likely noticed that it's often hard on a tree but softens when it comes in contact with your skin. So, unless you own a hairless Peruvian Inca Orchid, more likely than not, the sap on your dog's fur will be in a hard or semi-hard state. 
So, put a blow dryer on warm heat and direct it towards the sap. The goal is to get the sap as soft as possible, making it easier to lift away while creating minimum damage to your dog's fur.
Just be careful not to set your hair dryer too hot. Test it on your hand first to ensure it won't burn your dog. Of course, the length of your dog's fur and how close the sap is to its skin also determine how warm of a setting you can have your blow dryer on.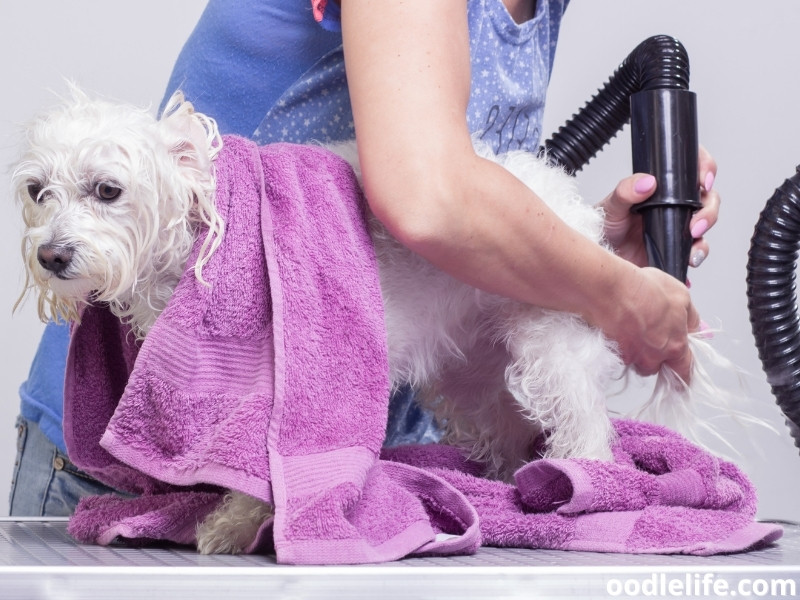 Step 2: Apply a Sap Removal Product
Believe it or not, you likely already have several products at your house that you can use to remove sap from your dog's fur. Examples include:
Olive oil
Mineral oil
Vegetable oil
Vodka
Smooth peanut butter without xylitol
It may seem strange to use oily products to remove a sticky substance, but oil does an excellent job of deteriorating the chemical structure of adhesive materials like sap.
While rubbing alcohol will also likely remove sap, it can have a more harmful effect on your dog if they lick it compared to vodka. For this reason, it's recommended you stick with the items on this list since they're non-toxic.
You can also try using a commercial product such as Groomer's Goop. Such a purchase usually isn't necessary, but if you already have some lying around your house, applying it to the sap doesn't hurt.
Groomer's GOOP Pet De-Greaser with Vitamin E and Aloe Vera - Degreaser Cream for Dogs, Puppy, Cat, and Kitten - Oil and Stain Remover for Pets Fur and Coat - 28oz
Pet Degreaser: Designed to gently remove the most difficult stains, excessive oil, and whiten yellowing areas, leaving your pet's coat clean, full of body, and grease-free
Fur and Skin Friendly: This pet groomer is formulated with lanolin, glycerin, vitamin E, and Aloe Vera to gently treat your animal's skin and coat
Professional Choice: This degreaser cream is ideal for pet groomers and breeders. Perfect choice to degrease the coats of Persian, Himalayan, and Maine Coon cats and long-haired dogs
No Harsh Chemicals: This top performance degreaser for pets is biodegradable, mild enough for daily use. Proudly made in the USA under strict quality control standards.
Pro Formula: Groomer's GOOP offers a complete line of pet de-greasers, shampoos, conditioners, waterless shampoo wipes, plus leave-in conditioning spray and coat freshening spray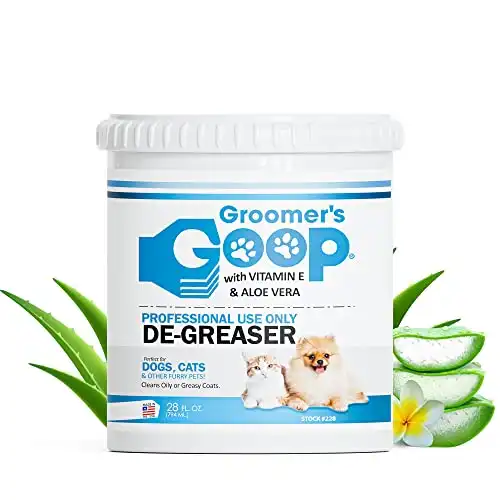 We earn a commission if you make a purchase, at no additional cost to you.
Whichever product you choose, use your fingers to work it into the sap. Do your best to keep the product concentrated around the sap— you want to avoid spreading it to the rest of your dog's fur.
Then let the product sit on the sap for a few minutes. Meanwhile, help keep your dog occupied by giving them a toy or bone to chew so that they don't try licking their fur.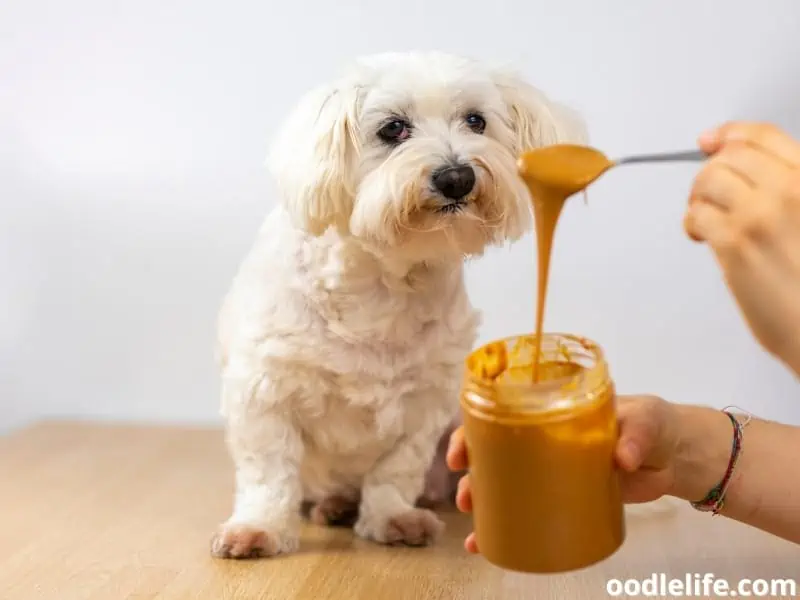 Step 3: Comb Out the Sap
When you comb the sap out of your dog's fur, you should start with your hands. You can do so by gently breaking up and pulling chunks of sap off the hair. As you get some of the pieces off, it's helpful to add more oil, as it'll penetrate areas that the oil couldn't reach from step two.
Once you feel you've done as much as you can with your fingers, pull out a wide-toothed comb. Then gently work the comb through the affected areas of your dog's fur. Make sure to direct the comb away from sap-free hair to avoid contaminating it.
And, of course, use gentle movements so that you don't injure or scare your dog.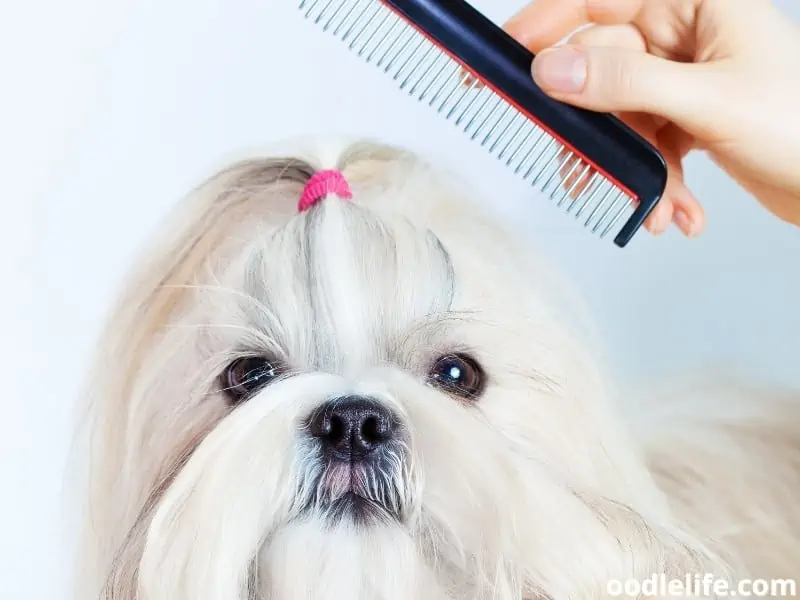 Step 4: Cut Away the Sap (Optional)
Here's the sad reality: Sometimes, tree sap gets too tangled in a dog's fur to entirely remove it. That may especially be the case if your dog had a ball in some pine needles, dirt, or any other material that might have entangled itself in your dog's fur along with the sap.
So, it's okay to use scissors to cut away some sap. Just take care to cut as little fur as necessary and stay clear of cutting too close to your dog's skin, causing accidental lesions.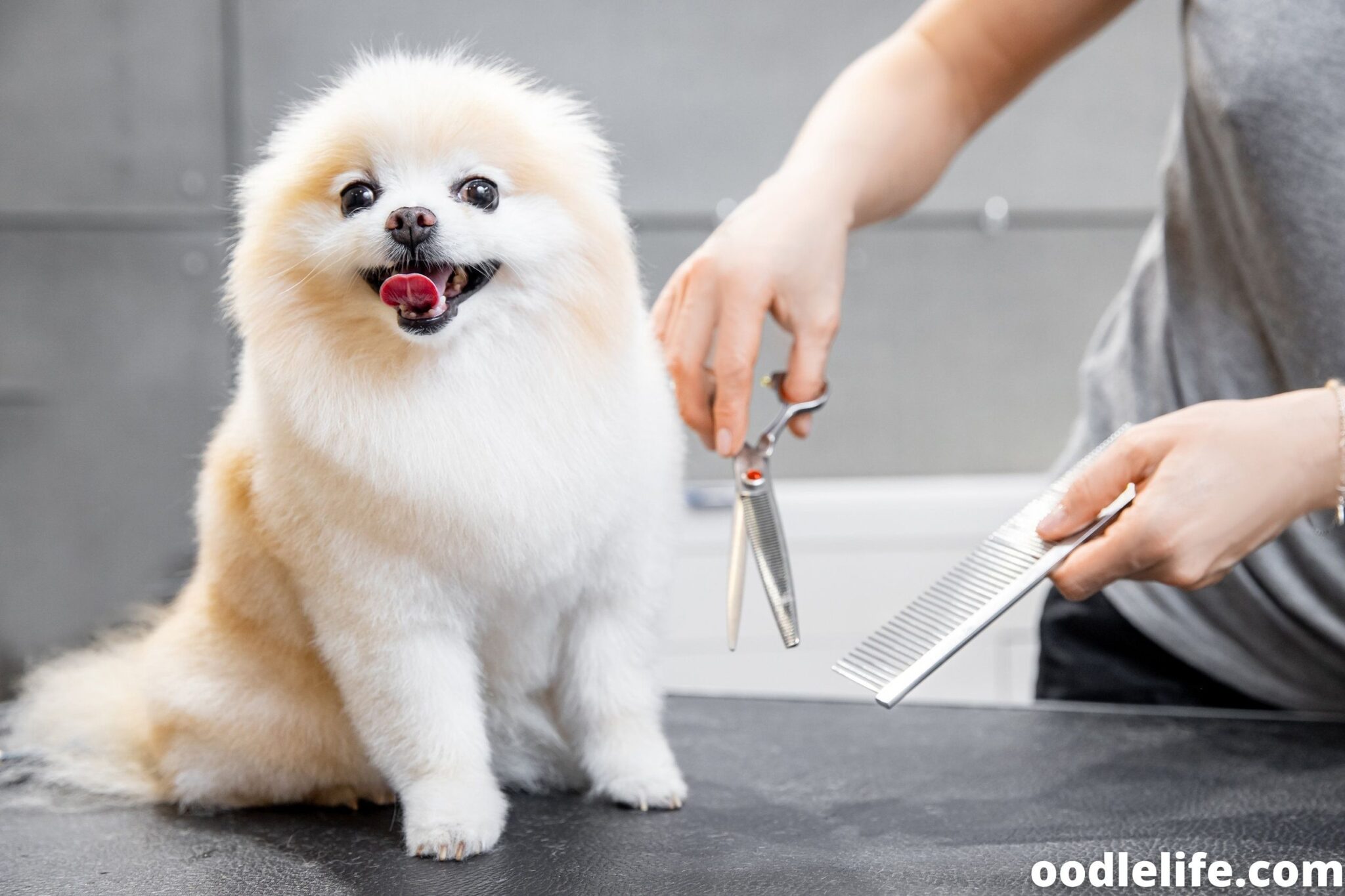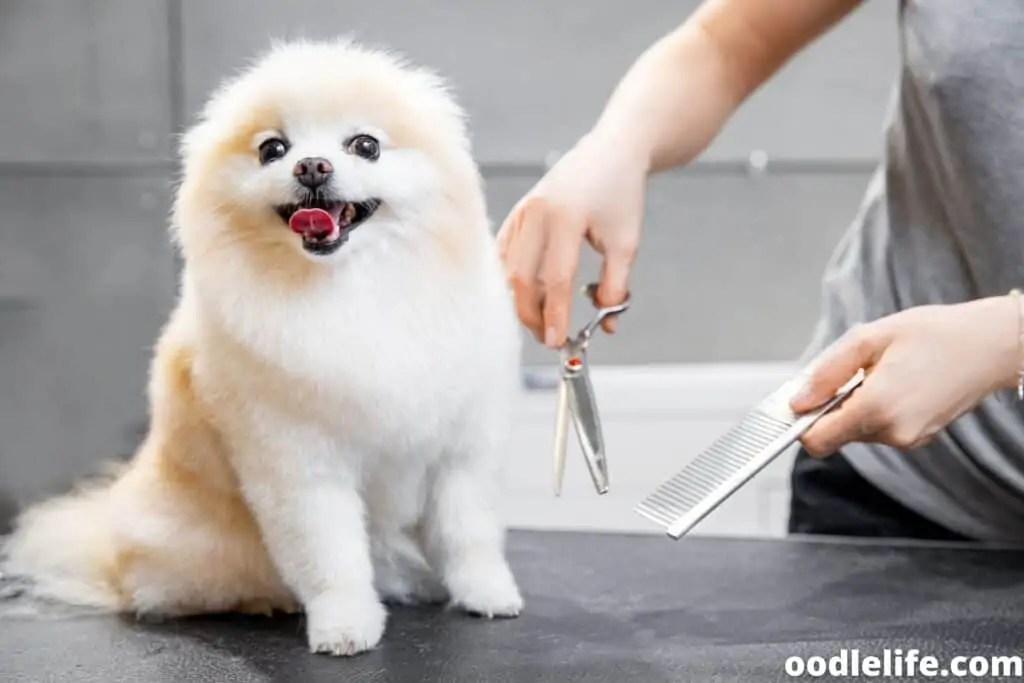 Step 5: Give Your Dog a Bath
Now's the time to see how well your work paid off. You're welcome to use any dog-friendly shampoo to do the bathing, and you can opt to give your dog a spot treatment where the sap was or give them a full-out bath.
Getting all the oil, vodka, or whatever product you used out of your dog's fur is crucial. Otherwise, even though these materials are non-toxic, they could lead to skin rashes if they stay there for too long.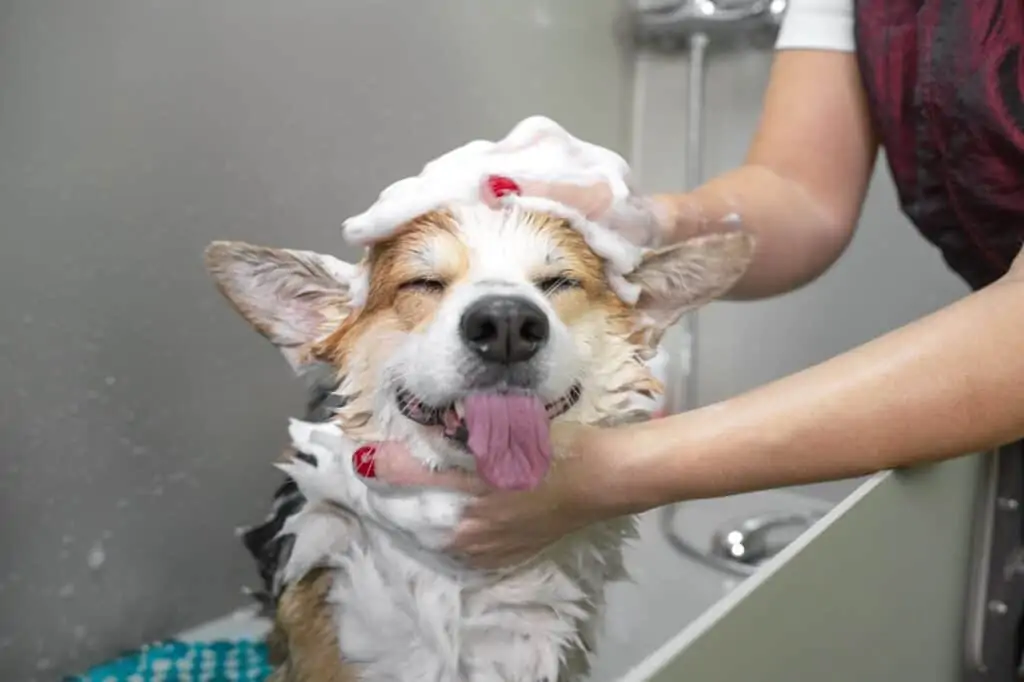 Step 6: Repeat if Necessary
If your dog still has sap on its fur after completing steps one through five, you might need to go back and repeat this process.
However, more often than not, applying soap to the sappy area, rinsing it, and repeating this process a few times during the initial bath is often enough to eliminate the problem.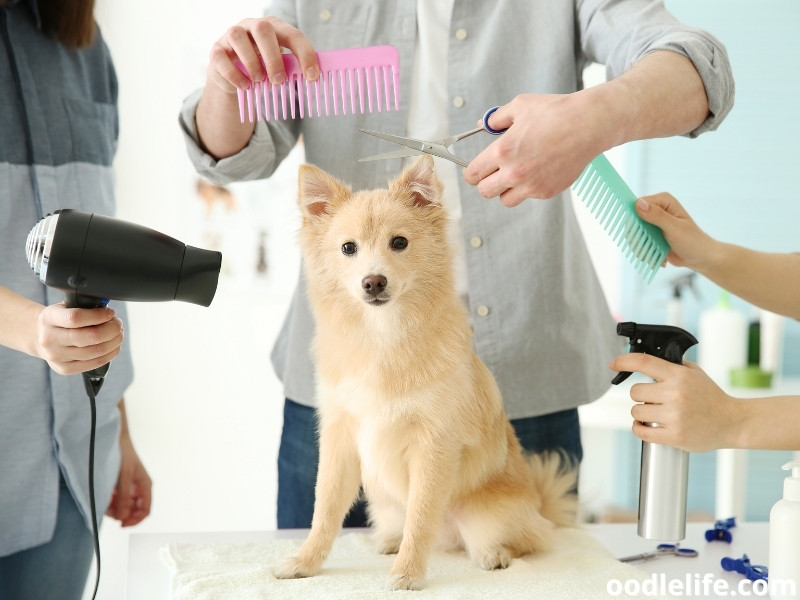 What About Sap on a Dog's Paws?
Now that you know how to remove sap from dog fur, you might look at your dog's paws and realize that they got some there too. Unfortunately, sap on dog paws can lead to more significant issues, given that it often accumulates more debris, including needles or small rocks that could injure your dog.
For this reason, it's crucial to check your dog's paws and remove any debris sap you may find following the steps above, minus the combing part. You can also take more liberty with trimming the hair between your dog's paws, given that it doesn't regulate their body temperature.
If you can't remove the sap between your dog's paws, don't beat yourself up—it's far more challenging than removing it from most other places on their body. In that case, make an appointment with a groomer.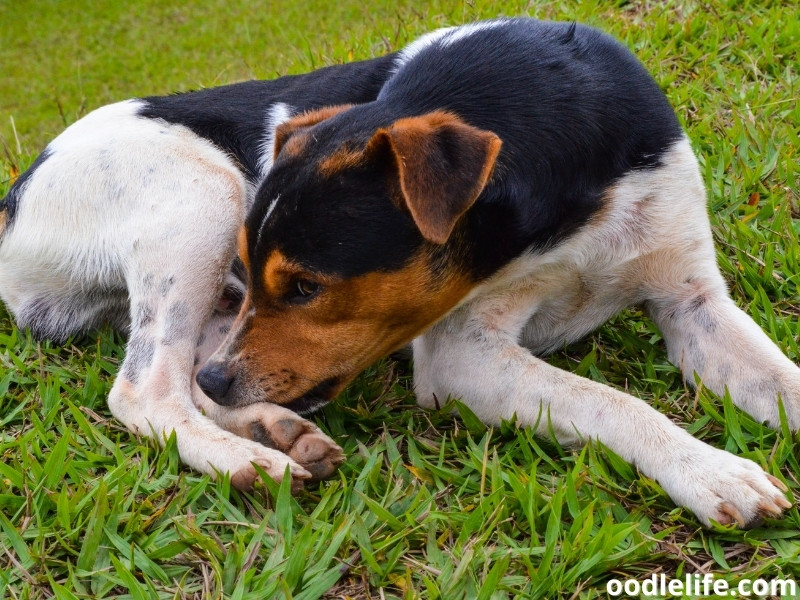 Watching for Irritation or Allergies
If your dog had a run-in with tree sap that reached their skin, it's vital to observe whether they're reacting to it. Some sap is a worse irritant than others, so the type of sap matters too.
If you notice any redness, itching, swelling, or reverse reaction in the area where your dog encountered sap, take them to the vet.
Your vet will likely ask what kind of sap your dog came in contact with, so try to ascertain this if possible. All trees contain sap, but not all ooze large amounts of it. Some common trees that produce excessive amounts of sap include maple, elms, and birches.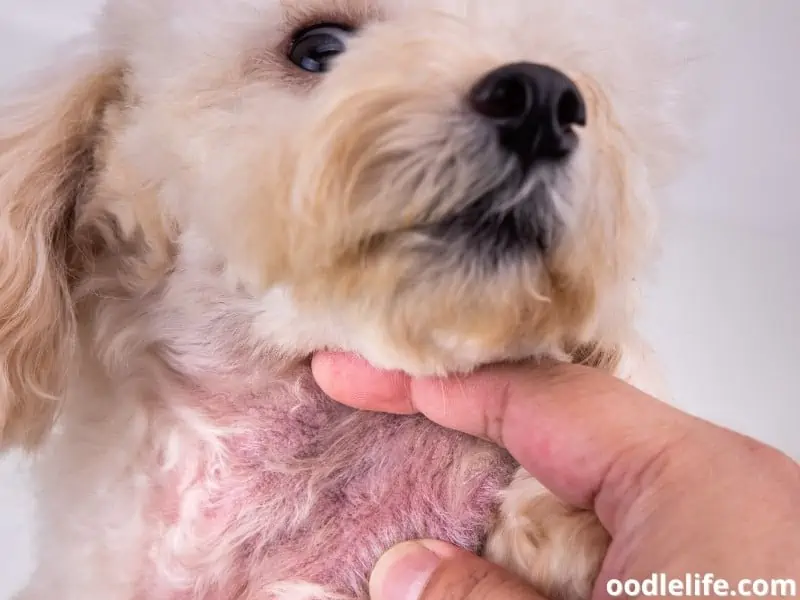 The Bottom Line
Realizing your dog had a run-in with sap is never fun. But luckily, learning how to remove sap from dog fur is easy, and at-home remedies are almost always effective.
The next time you take your dog outside, you can help them avoid getting sap on them by staying clear of sap-heavy trees along with trees that had recent damage, pruning, pests, or disease, as these have a higher chance of producing more sap.
Of course, if you have any concerns about how your dog is behaving after encountering sap, it's best to take them to the veterinarian.