Best Sheepadoodle Rescues for Adoption – Top 5 Picks! (2023)
Looking to adopt a Sheepadoodle? Good for you! We and dog lovers all over the world thank you.
The Sheepadoodle is the adorable cross between the affable Old English Sheepdog and the intelligent, hypoallergenic Poodle. One of the most recent Doodle hybrids, Sheepadoodles are known to be potentially hypoallergenic or at least low-shedding, happy-go-lucky, trainable companions.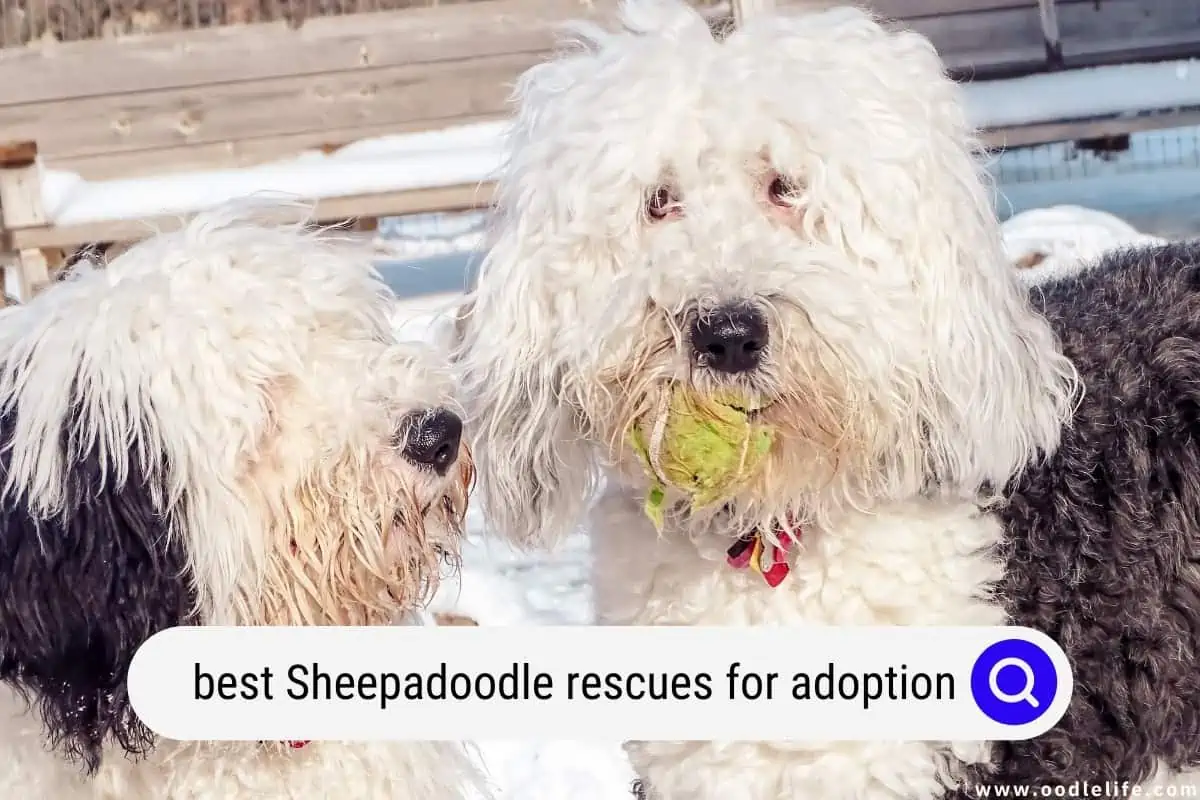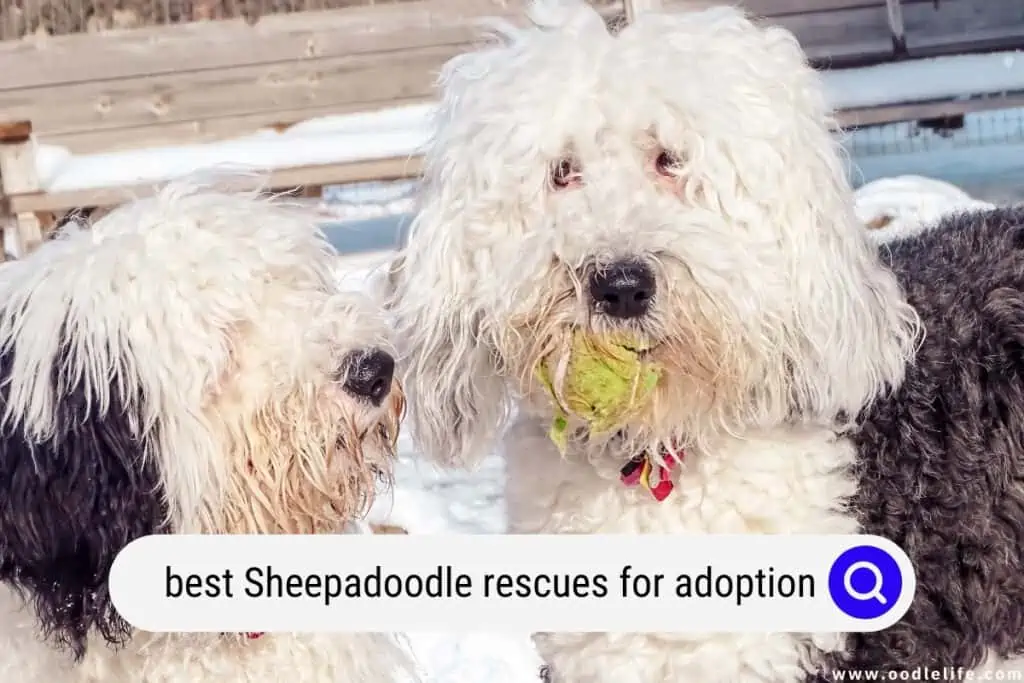 You may not find many Sheepadoodle-specific rescues or dogs to adopt in a local shelter or your city, however, look for Sheepdog or Poodle mix rescue organizations. In general, Sheepadoodles may have many excellent characteristics but it's vital to remember that a rescued or adopted Sheepadoodle can be very different.
If you are looking for a Sheepadoodle rescue to find your new best friend, we're here to help! Here are our top five Doodle rescues across the nation, most of which welcome out-of-state adoptions.
Oodles of Doodles
Oodles of Doodles is a New Jersey-based animal rescue charity whose mission is to promote and encourage responsible canine ownership. Entirely run by volunteers, Oodles does not have a physical shelter facility but instead, relies on a network of foster homes primarily located in New Jersey but also in other states.
They welcome all Doodle breeds and hybrids including Schnoodles and Cockapoos. Every dog in their care is given a health screening and provided with outstanding medical care. Before being adopted out, all their dogs are kept up-to-date on their vaccination records, spayed or neutered and fully vaccinated.
This organization has long been involved in dog rescue and has a solid no-kill policy for their dogs. The adoption fee depends on the dog's age, health conditions, and size.
Oodles is meticulous in securing a new home for the dogs in their care. They have a lengthy application process which you must pass, and only approved households are allowed adoption. The application then gets processed, and a house visit, phone interview, or reference check is scheduled.
If all goes well, there is a 7 to 14 day trial period prior to the completion of the adoption process.
Oodles of Doodles Information
Address: New Jersey, as well as the entire United States of America
Email: [email protected]
Website: http://www.doodlerescuecollective.com/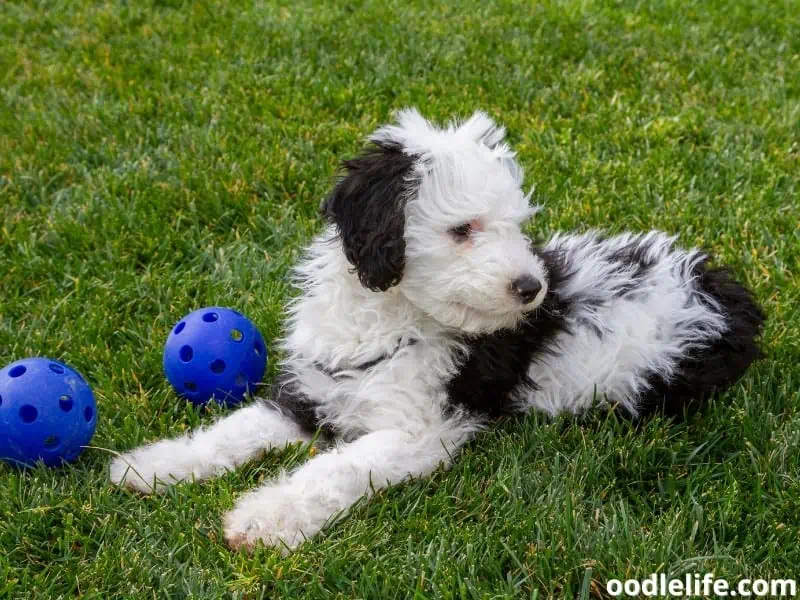 Poodle Rescue of New England
The Poodle Rescue of New England is a wholly volunteer-run rescue group dedicated to rehoming, rescuing, and rehabilitating a large number of Poodles and their mixes.
Without a physical shelter or headquarters, they too, house their rescues in a network of foster homes scattered across New England.
Sheepadoodles are available in three sizes: Standard (between 40 and 60 pounds), Mini (between 10 and 25 pounds) and Toy (under 10 pounds). While Old English Sheepdogs are a standard size, the size variant depends on the size of their Poodle parent.
Their rescue Sheepadoodles average about 5 years old, while some of their other dogs are eight and up.
Poodle Rescue of New England is picky about which homes its Sheepadoodles go to when they rehome them. All adopters must have a secure yard, and the use of bark collars and electric fences are not allowed. Sheepadoodle adoptions for families with youngsters under the age of ten are also prohibited.
All of their canines are well-groomed, heartworm-tested, spayed or neutered, and vaccinated before being placed for adoption. They are willing to take the canine back at any time if for whatever reason, your new addition isn't working out for your household.
Adoption fees vary depending on the dog's age and needs, ranging between $300 and $800. A non-refundable $10 application fee is required to begin the adoption process with Poodle Rescue of New England.
Poodle Rescue of New England Information
Address: Somerville, MA
Website: http://poodlerescuene.org/prne2017/
Email: [email protected]
Telephone: 617-628-1425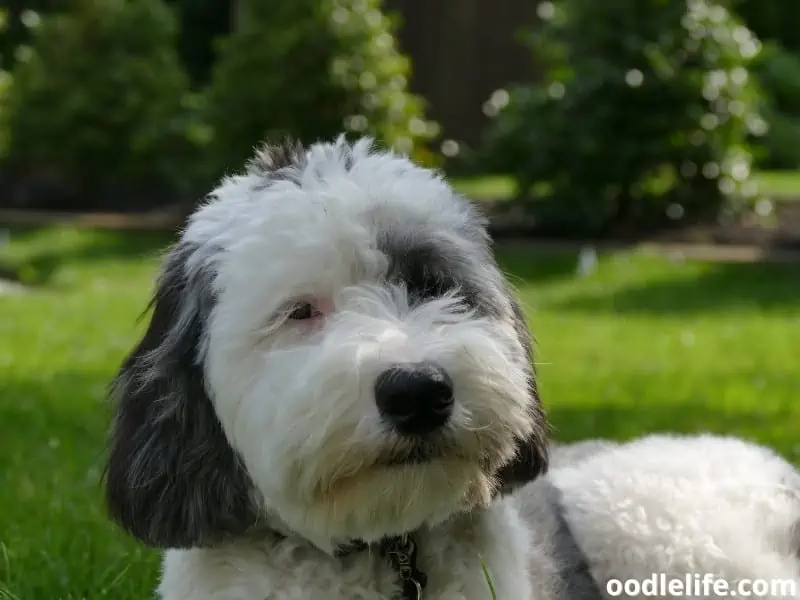 Carolina Poodle Rescue
Carolina Poodle Rescue is a non-profit organization dedicated to achieving a no-kill culture for pets in the United States. They rehome Poodles and their hybrids, and at any given time, Carolina Poodle Rescue's Dreamweaver farm in upstate South Carolina is home to around 175 animals, including around 75 senior and special needs dogs.
Their volunteers can be found all around the US such as in Georgia, Texas, the Carolinas, New York, and Virginia, among other places.
Carolina Poodle Rescue has rehomed more than 5,000 Poodles in the past few years. The adoption fee varies depending on the condition, age, size, and health of each potential adoptee, and 100% of the fee goes back to the dogs. They are actively holding monthly meet-and-greet events in North Carolina where potential adopters can meet some of the dogs in need.
All their dogs come with up-to-date vaccinations, heartworm medication, grooming, and health checks before going to their forever homes.
Carolina Poodle Rescues allows for out-of-state adoptions, but you'll have to visit the Dreamweaver farm which is only open by appointment. Dreamweaver is located in the northern region of South Carolina, 1.25 hours southwest of Charlotte.
If you have existing pets in your home, they must be spayed or neutered before your new Sheepadoodle comes back. This is in line with their mission to be a no-kill nation. They also do not allow adoptions to homes with children under the age of five.
They also require a fenced-in yard for Standard Poodles and their crosses. Standard Poodles are athletic, hunting dogs that need a large size to run around and play in.
Carolina Poodle Rescue Information
Address: South California
Email: [email protected], [email protected]
Website: https://carolinapoodlerescue.org/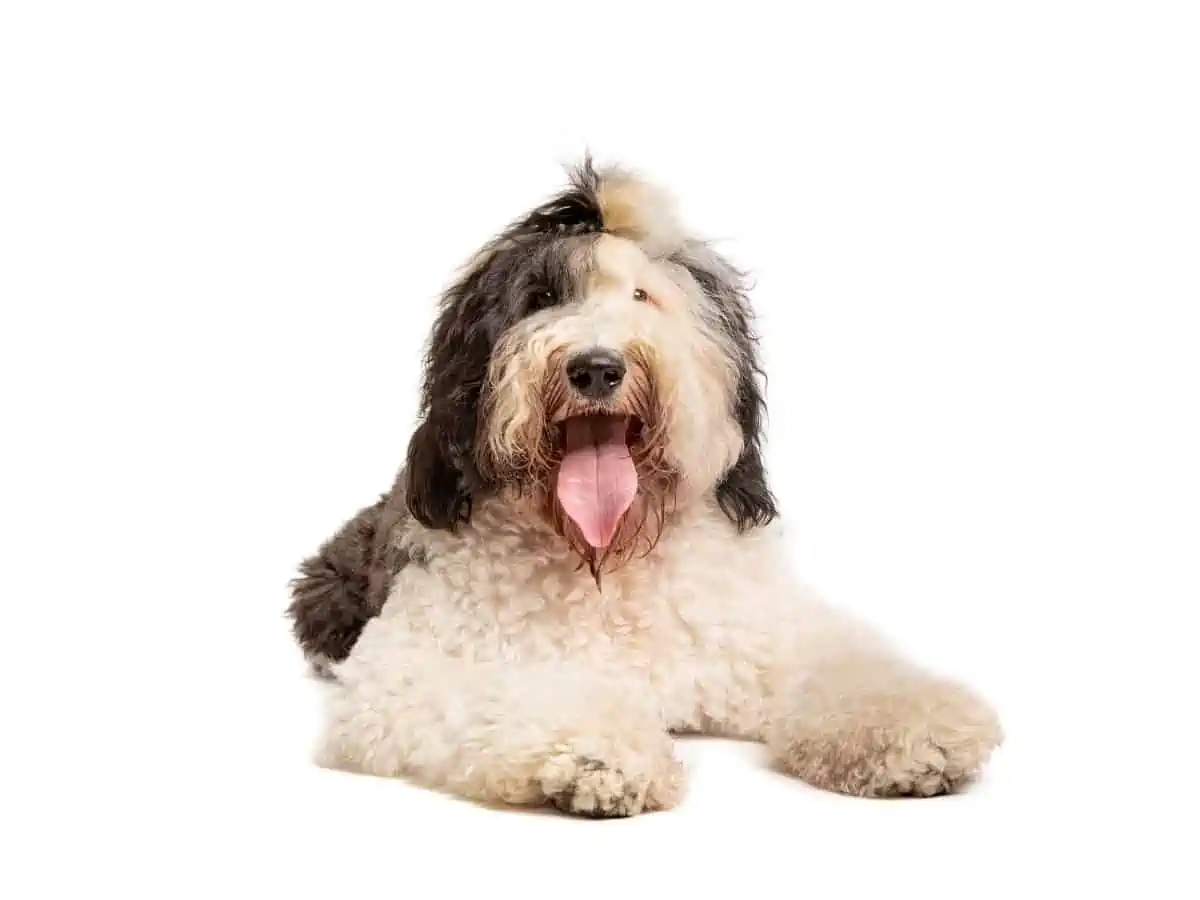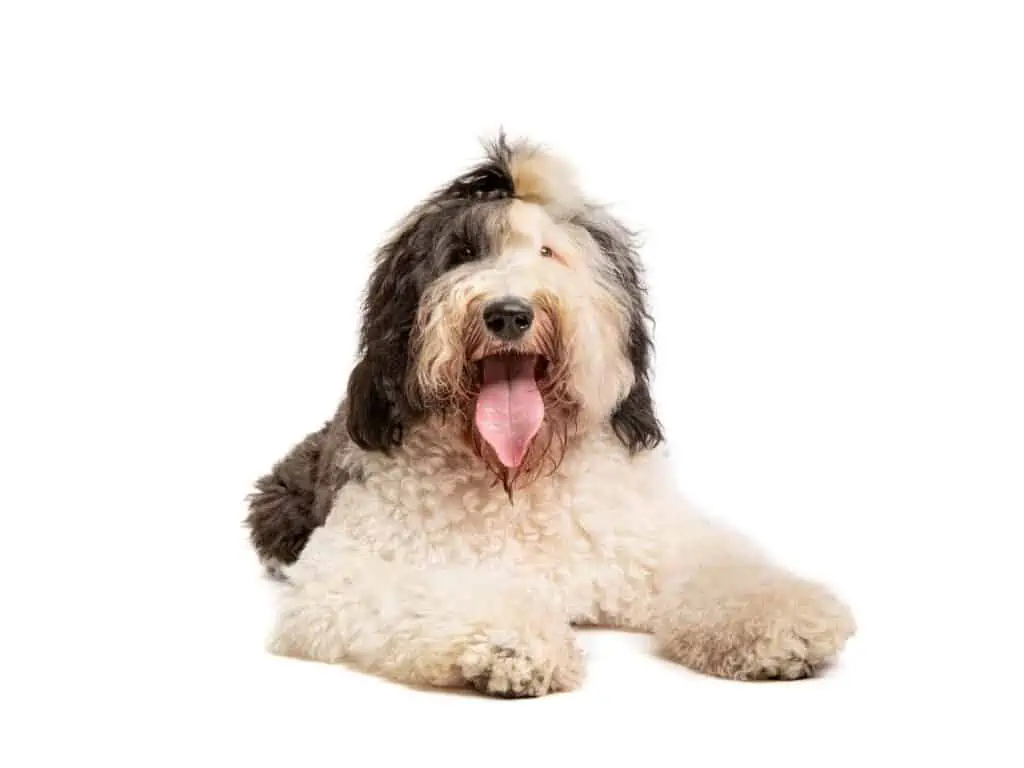 Poodle Rescue of Houston
Based in the five-state area for over 20 years, Poodle Rescue of Houston rescues, rehabilitates, and finds permanent homes for endangered Poodles and Poodle hybrids.
Their rescued dogs are primarily strays that have been abandoned, hurt, or have special needs and at high risk of being euthanized. Their physical shelter is on donated land near Prestonwood Kennels Pet Resort in Houston.
The facility comprises a kennel and adoption building and some separate smaller buildings for grooming, storage, and administration. There is also a veterinary clinic in the facility and four quarantine buildings for new arrivals.
They too, allow out-of-state adoptions, provided you meet their criteria for approval and have a viable mode of transporting your new dog.
Adoption fees depend on the dog's size, needs, health, and age, but the maximum fee is $610 . 100% of the fees to go the care of the dogs. Fees for senior dogs or those with special needs will be significantly reduced or even free.
Poodle Rescue of Houston Rescues Information
Address: 13303 Schroeder., Houston, TX 77070
Website: https://www.poodlerescueofhouston.org/
Telephone: 713-504-1224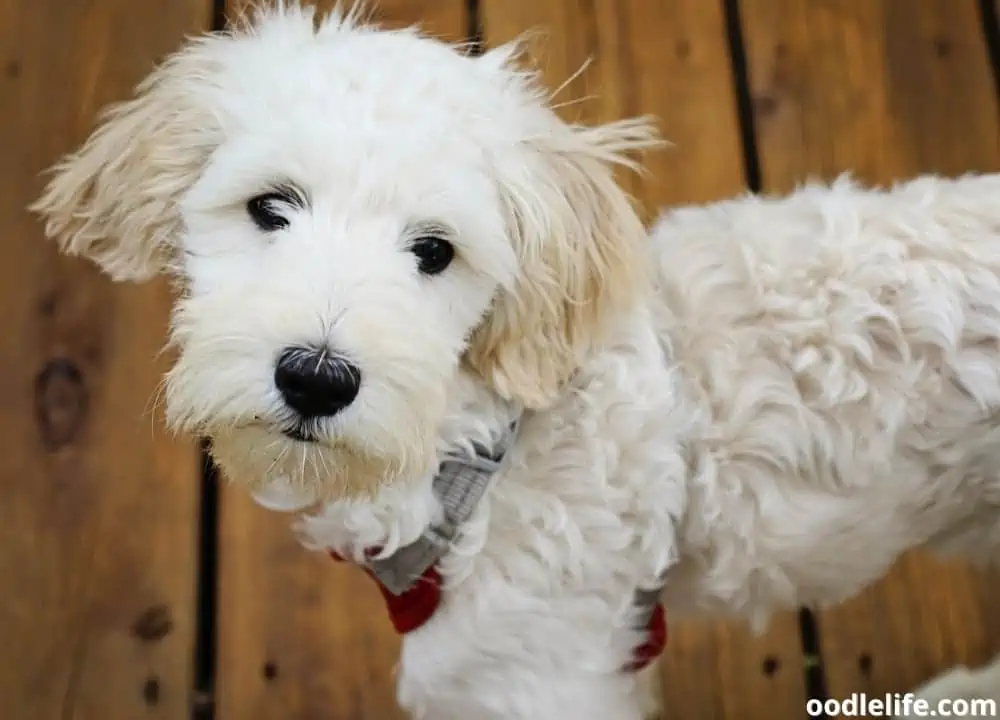 Doodle Rock Rescue
Founded in 2017 and entirely run by volunteers, Dallas-based Doodle Rock Rescue rehabilitates, rehomes, and rescues Poodles and their mixes that are neglected, abandoned, or abused, placing them in temporary foster homes to give them medical care before they go on to their forever homes.
Doodle Rock is a 501(c)(3) tax-exempt, non-profit organization that is 100% volunteer-based and runs completely on public donations.
Over 900 dogs in need have been rehomed from all over the country, with priority given to helping canines in South Texas shelters, which have the highest euthanasia rates in the country.
Their adoption fees range between $150 to $650 depending on the dog, and they have a two-week trial period to ensure that if the dog isn't a good fit in the household, it can be returned to their foster program.
Doodle Rock Rescue Information
Address: Dallas TX
Email: [email protected]
Website: https://www.doodlerockrescue.org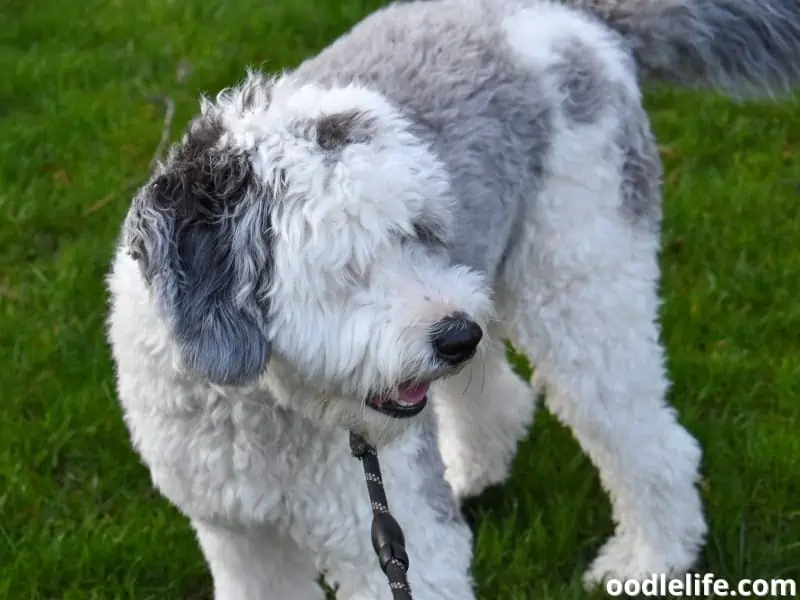 Why Do Sheepadoodles End Up In Shelters?
It is a common misconception that shelter dogs end up there because of behavioral issues. More often than not, dogs end up in shelters because of a dramatic change in their owner's life, or some other factor that is of no fault to the pooch such as relocation, financial difficulties, and divorce.
That being said, a few dogs DO end up in shelters because of behavioral problems. While Sheepadoodles are amicable, affectionate dogs that rarely have any aggression or dominance issues, they are also high-energy, intelligent dogs that require mental and physical stimulation to stay happy and healthy.
If left alone for long periods, they can be prone to separation anxiety that might manifest in destructive behaviors like excessive barking, chewing, and digging.
A dog with mild separation anxiety can be easy to manage, but if left unchecked, it can escalate into a full-blown behavioral problem that nothing including medication can fix.
Dogs will separation anxiety will need professional help or medication to help alleviate their stress. Alternatively, a far easier way might be to rehome these dogs into households where there is a family member around for the majority of the day.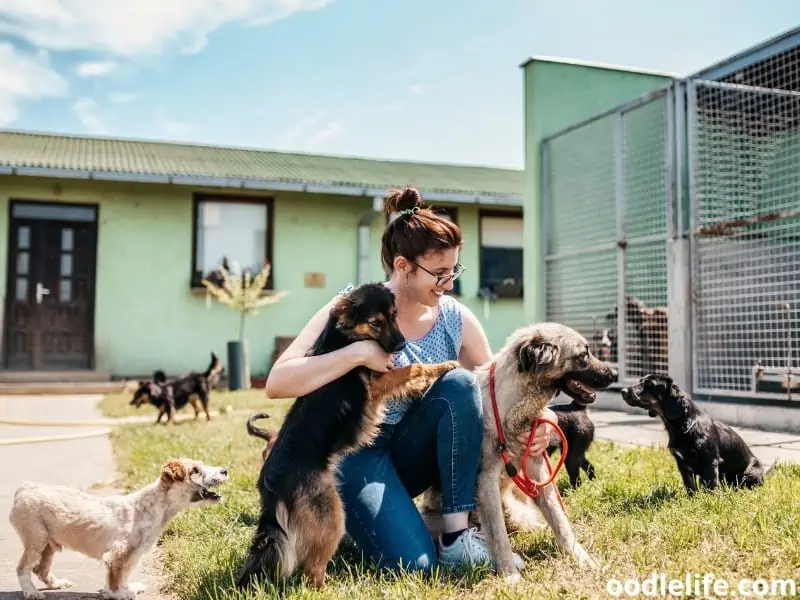 Final Thoughts
Don't let the shaggy, adorable appearance of Sheepadoodles fool you. These dogs are highly intelligent and athletic canines that require much of your attention and time a day to adequately exercise them.
All the best, and if you think a Sheepadoodle is for you, we hope this list helps!
More Rescues for Doodle Dogs