103 Good Adjectives To Describe a Dog
Dogs are a gift to humankind. They have many amazing qualities that make us want to include them in our lives. Friendly, loyal, and beautiful, dogs are creatures that have inspired love and art in humans for centuries.
When you run across a dog on the street, your first inclination might be to yell, "How cute!" or "Oh, look at that beautiful animal!" But the capacity for dogs to show their personalities and working styles means there's more to them than how they first appear – and dog owners appreciate you noticing that about them.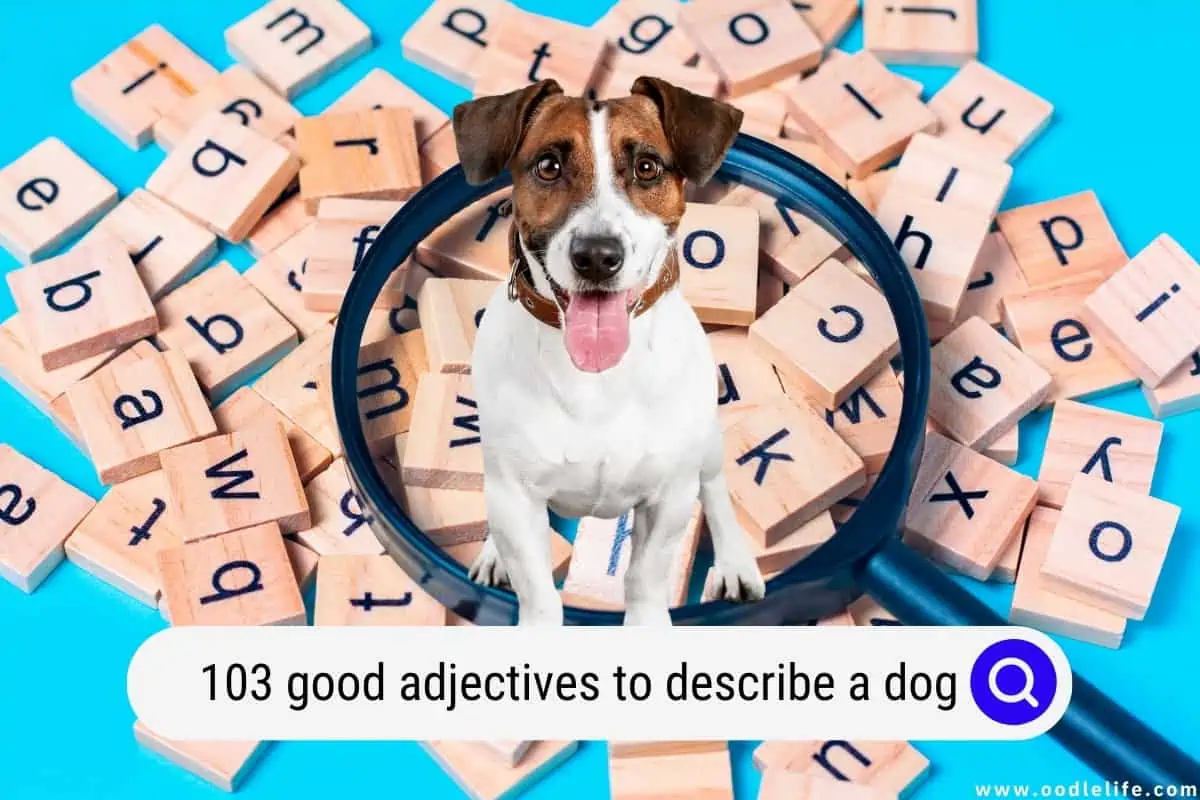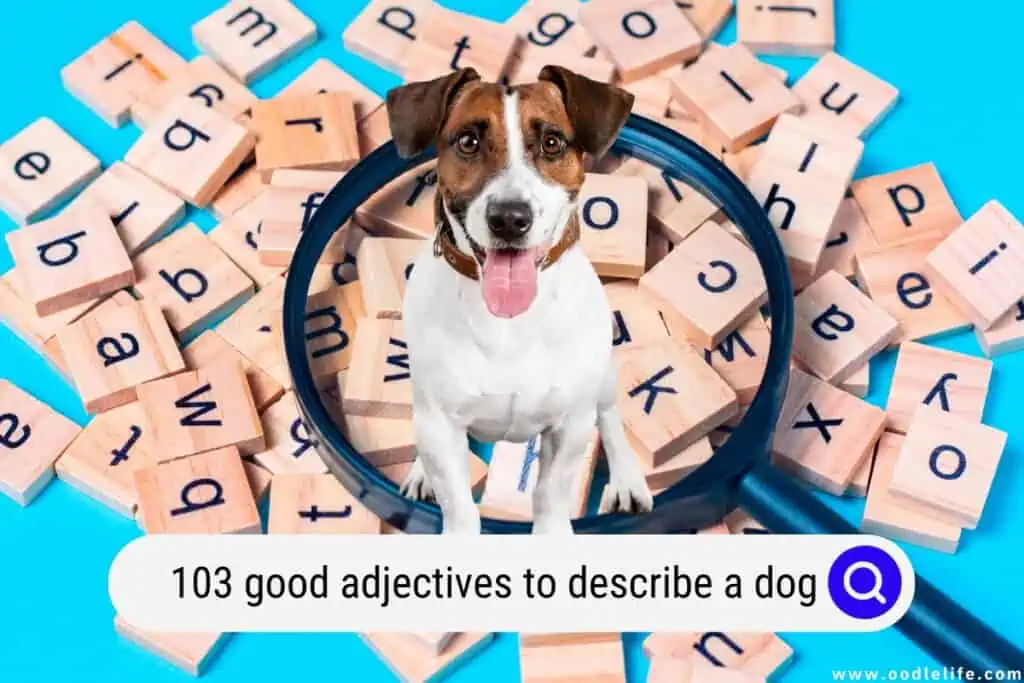 Just as there's a range of dog breeds and looks, there are myriad ways we can verbalize how much they mean to us. The English language has no shortage of descriptive words to help us share our feelings toward canines.
From the smallest lap companion to the extra-large protector, there are thousands of incredible dogs in the world! Choose just the right adjective for your furry friend or someone else's pup with the lists below. These can come in handy for:
Commenting on social media
Writing a card
Brightening a dog owner's day
Describing qualities of your own dog to someone else
Designing merchandise like doggie apparel, food bowls, or other items
We're paws-itively sure you'll find some great adjectives here to describe any dog.
Appearance
Before you can gauge a dog's personality, it's easy to comment on how they look. Maybe Rex has a glossy, dark coat that glints in the sun. Or a puppy that passes you on the sidewalk just can't stop tripping over his enormous paws.
Some furry friends are funny-looking, others nobler in stature. And, of course, extremes like the tiniest Chihuahua and largest Mastiff hold their own lovable quirks.
Size, shape, color, or breed, every dog has something for its owner to brag about. These adjectives will help you find the right thing to say to the fuzzy pup that caught your attention.
Aristocratic
Adorable
Beautiful
Bright-eyed
Cute
Cuddly
Dainty
Darling
Deep-chested
Distinctive
Dreamy
Expressive
Fluffy
Fuzzy
Good-looking
Gorgeous
Handsome
Huggable
Long-legged
Noble
Regal
Rugged
Sleek
Soft
Splendid
Well-bred
Some people feel they could stare at dogs all day long. From their origins as wolves and other four-legged wild creatures to their contemporary status as domestic house pets, dogs have evolved an array of interesting looks over time. It's only appropriate that we come up with the right adjectives to illustrate how they present themselves.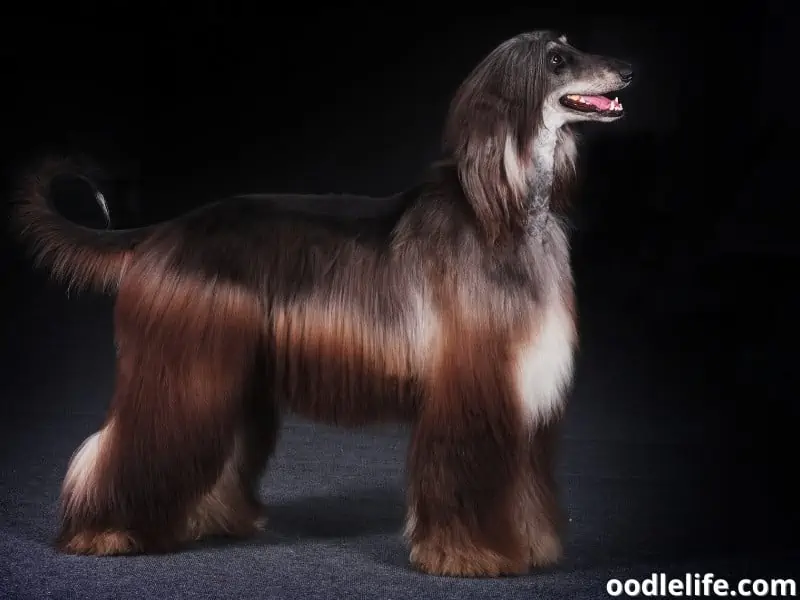 Personality
The way a dog looks can be striking, but their personality is a whole different facet of who they are. Go beyond the surface level and notice the wide variety of doggie dynamics at play!
Just like humans, some pups are more outgoing, and others prefer to keep to themselves. Some house dogs remain loyal and territorial, while the dog next door wanders down the street. They may be goofy or regal, affectionate or standoffish, approachable or timid.
While working breeds are confident and bold, some are only comfortable with their favorite human. Even when dogs aren't welcoming of strangers, they tend to show their temperaments in interesting and amusing ways.
Regardless of whether a dog approaches you on their own, we think you'll agree that they all have characteristics that are worth getting to know. A range of personalities means there are just as many descriptors to categorize them.
Sift through this list to find the word that best suits the dog you're complimenting.
Adventurous
Affable
Affectionate
Amusing
Brave
Bubbly
Carefree
Champion
Charming
Comforting
Crafty
Companionable
Curious
Delightful
Dependable
Devoted
Dopey
Faithful
Fierce
Friendly
Good-natured
Goofy
Happy-go-lucky
Heartwarming
High-spirited
Inquisitive
Instinctual
Lovable
Loyal
Mischievous
Outgoing
Personable
Playful
Protective
Quirky
Scrappy
Silly
Snuggle-able
Stoic
Sweet
Tame
Territorial
Tough
Trustworthy
Vigilant
Vocal
Watchful
Noticing how a dog acts around its human and in its environment gives you much more to comment on than simply how they look. Plus, acknowledging four-legged features of their personality helps fulfill a dog's breed potential. Hunters, fetchers, sniffers, runners, and agility champions are all happier when they can participate in the activity that runs in their blood.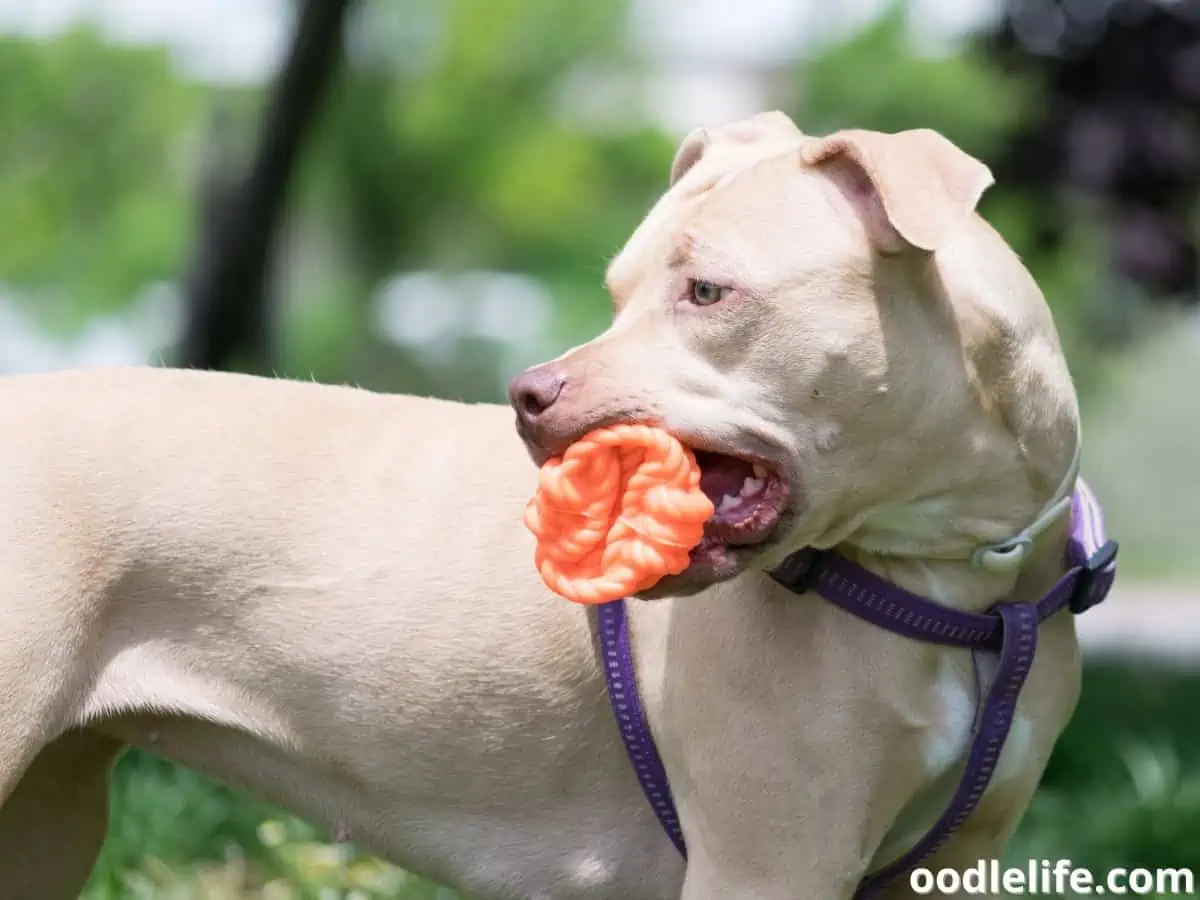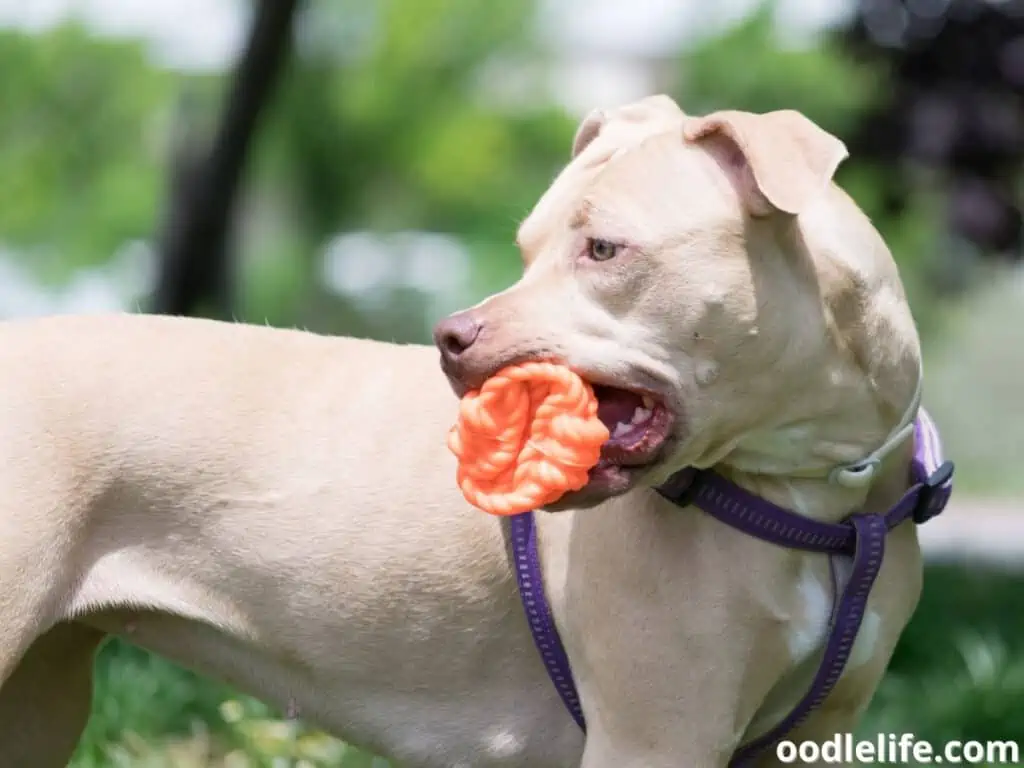 Speaking of which, there is a third category for how to describe a dog….
Activity
Some dog breeds tend to be couch potatoes more so than others. Great Danes love to plop their gigantic bodies onto the furniture and not move for hours. But, other breeds are super athletic and fun to watch at work.
Border Collies are champion agility course runners and livestock herders. Sheepdogs take their attention to the fields, and if you're lucky, you can observe their working-dog talents in action. Military dogs like German Shepherds and Belgian Malinoises show incredible discipline, going through a tedious career training process.
And your comment on a dog doesn't have to be a specific breed. Even mutts can be naturally active, depending on their genetic makeup. Frisbee, tennis ball, swimming, and hiking are just a handful of the dozens of athletic endeavors a dog with energy can enjoy.
Take a look at these descriptors for busy dogs to find the right adjective.
Agile
Alert
Amazing
Athletic
Attentive
Boisterous
Brilliant
Charismatic
Connected
Confident
Determined
Driven
Energetic
Engaged
Entertaining
Fun
Hyperactive
Incredible
Lively
Masterful
Obedient
Priceless
Professional
Rambunctious
Smart
Sure-footed
Trained
Vigorous
Zippy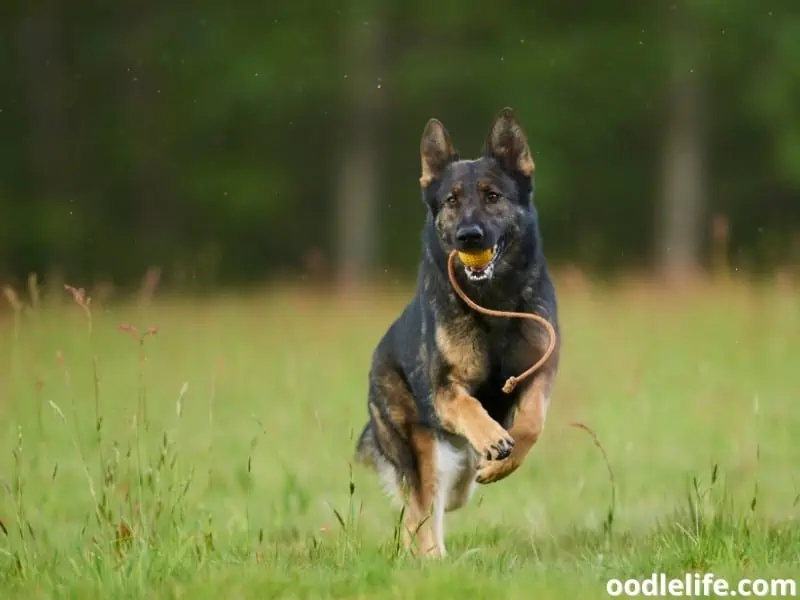 Final Thoughts
No matter your purpose, it's fun coming up with ways to describe dogs. They are appealing to humans in so many ways. Looks, temperament, and athletic ability are only a few of the ways we can view our trusty companions.
Plus, dogs are very responsive to human voice inflection. Chances are that your pup will learn certain words you use that isn't their name and get to recognize those as a sign of affection. You might even see them tilt their head so they can listen better to what you're saying in praise of how good and smart they are.
Thanks for checking out our list! We hope you found the perfect adjectives to describe dogs. They certainly deserve our praise and admiration.