Best Dog Birthday Captions for Social Media! (2023)
There are few things that millennials love more than their dogs. From mugs emblazoned with "dog mom" to doggie bakeries, this generation's obsession with their pets has grown into a booming industry. The more extravagant dog owners even throw yearly birthday parties for their dogs.
Some people might find a dog birthday party silly, but your dog is part of your family, so it only makes sense to celebrate them just like you would a human. Your pet brings so much joy to your life every day, so we think that taking the time to plan out a special day for your pooch isn't weird; it's a fun way to express your thankfulness for your furry friend.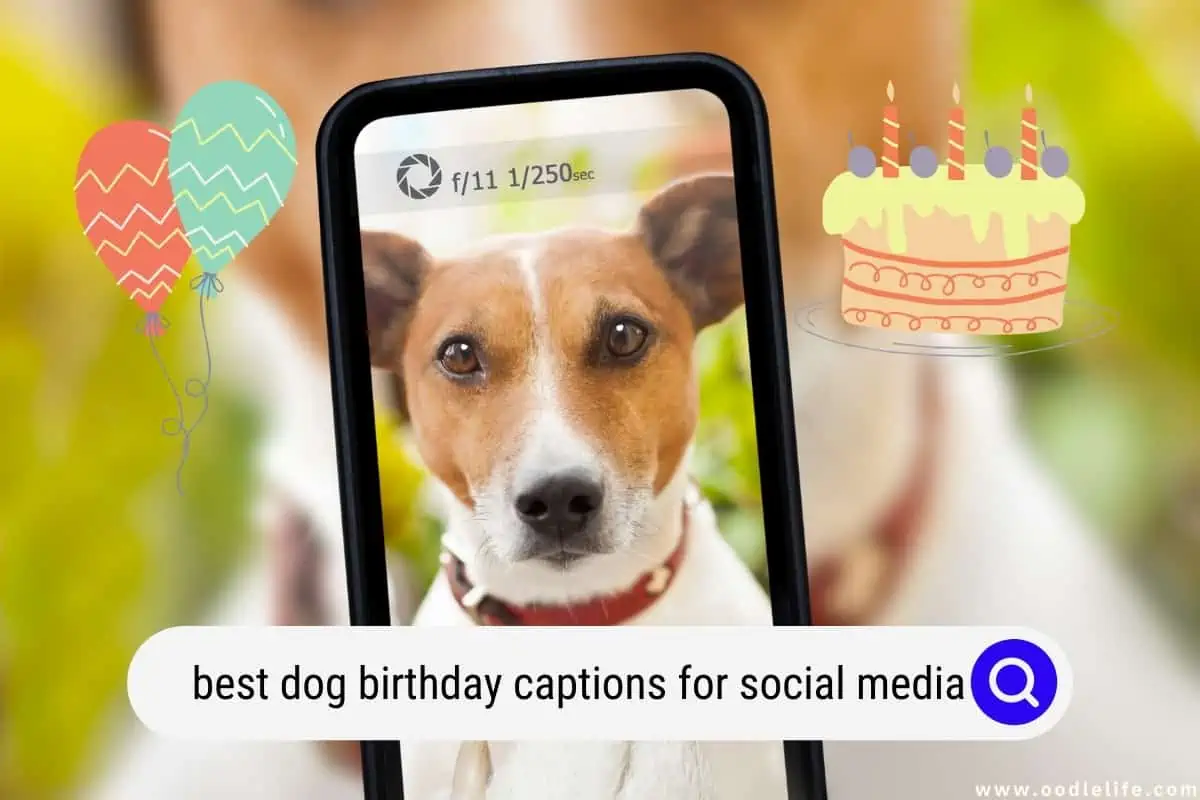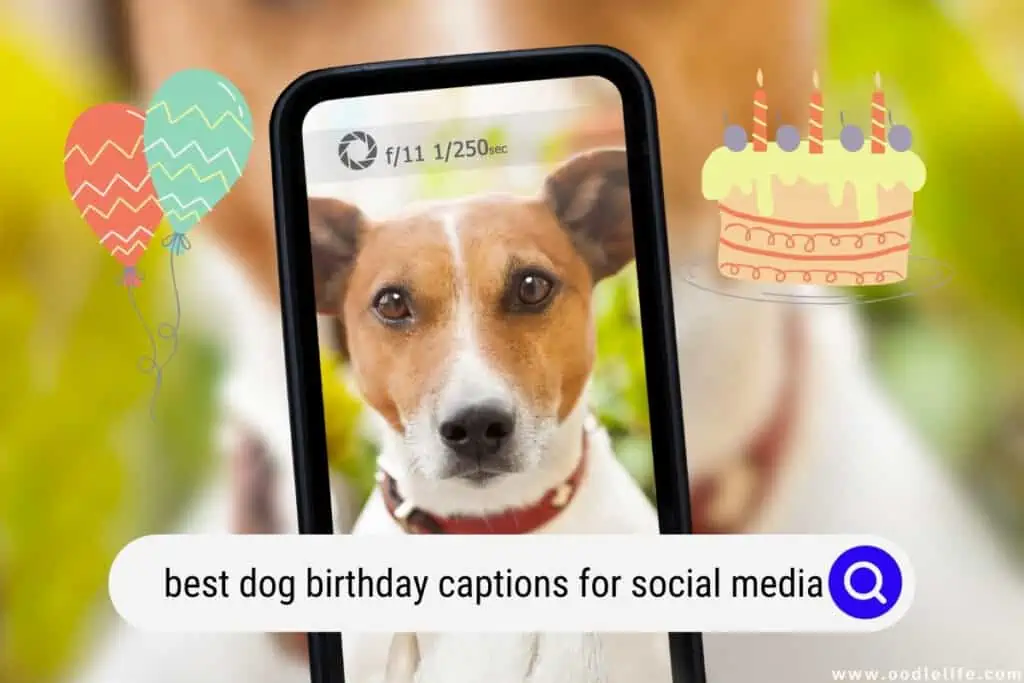 Besides, planning a birthday party for your dog is exciting! You can go as big or small as you want. Buy pawprint-covered decor, make a dog-friendly cake, invest in a kiddie pool so your dog can cool off in the backyard…the possibilities are endless.
You can even invite some of your dog's furry friends to hang out.
Once you have your party planned and set up, there's one thing you have to do before giving your pup the best day ever; it's time to take the perfect picture for Instagram. After all, you went to all the trouble to plan this fantastic dog birthday party, so you might as well show it off on social media.
Set up your photo shoot area, and have friends with treats standing behind you to get your dog's attention. Getting your pup to look directly into the camera can be one of life's more challenging tasks. Some fun accessories to include in the photo shoot can include:
Balloons
Party hats
Another furry friend
Confetti
A special birthday outfit
Okay, you have the perfect shot, you're ready to post, but now you need the perfect caption. So here are some of the most creative, cheeky, and fun captions for your dog's birthday post on social media.
General/Simple Captions for Your Dog's Birthday
If you want to stick to some classic dog puns and cute captions, check out these options that should work for almost every dog (Replace "Pup" with your dog's name!):
It's a paw-ty!
Happy barks-day!
It's my pawty, and I'll woof if I want to.
Today means extra treats. Happy birthday, Pup.
It's time to raise the woof!
I would never fur-get Pup's birthday!
Yappy birthday, Pup!
Happy birthday to the cutest furry friend.
Happy birthday to my paw-some pooch!
You don't have to do any tricks to earn treats today.
The best treat is having you as my best friend.
Fetching the fun on your birthday.
If you're happy and you know it, wag your tail.
I'm quite the party animal.
Happy heckin' birthday!
Happy birthday to the world's best girl/boy!
Happy birthday to my favorite adventure buddy.
Have a pawsitively amazing birthday, Pup!
Happy birthday, Pup! Life would be ruff without you.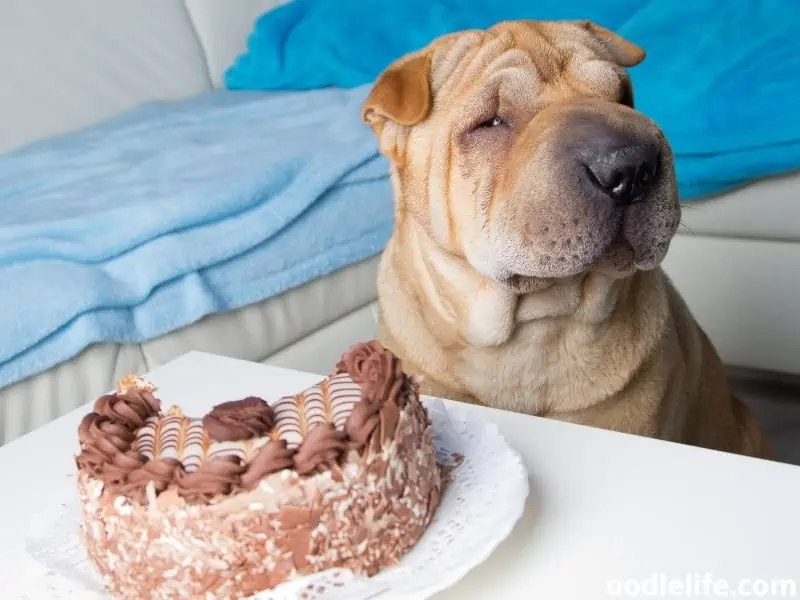 Captions for Your Dog's First Birthday
Your dog's first birthday is a special occasion. It marks the start of them growing out of their puppy years and facing adulthood.
It can be a bittersweet moment because you are growing to love their new and exciting personality as a full-grown dog, but you miss the fun and cuteness of your tiny puppy. In dog years, your dog is fifteen, so you can also play up your pup becoming a teenager. Document the occasion with these fun captions for your dog's first birthday:
Technically, she is a teenager, but she will always be a puppy in my heart.
In dog years, she is 15, but she will always be my baby.
In the past year, Pup has chewed my sneakers, howled through crate training, and took six months to learn to sit. And I would not change a thing. Happy birthday, Pup!
Who knew someone so small could give so much love in just one year?
In dog years, she is 15. Could she get even sassier? We will see.
You have grown quickly, but our love for you has grown even faster.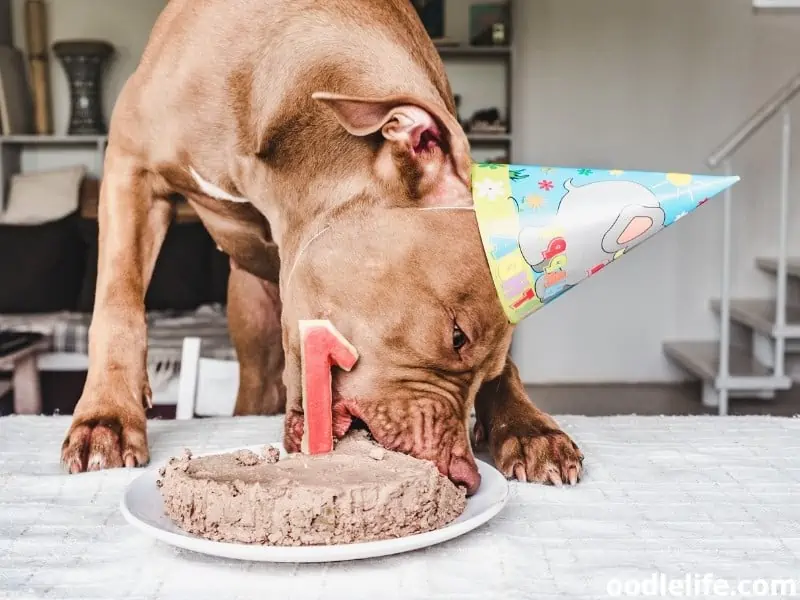 Captions for a Dog Birthday Party
If you went all out and invited your dog's best furry friends to your backyard to celebrate, it could be fun to include them in the photo and caption. Here are some caption ideas that includes multiple dogs.
This paw-ty is out of control!
The best friends have fur and four paws.
These dogs have come out to raise the woof on Pup's birthday!
Today was filled with zoomies, barks, wagging tails, and treats for all.
We all had a paw-some time!
Funny Captions for Your Dog's Birthday
Always looking to tickle your followers' funny bone? These captions are equal parts cute and hilarious.
My mom always wanted grandchildren, and she's so excited that it's her granddoggie's birthday.
Happy birthday, Pup! Thanks for teaching me the meaning of unconditional love. (Spoiler alert: it's cleaning up your poop off the living room rug.)
You don't even know it's your birthday, but I'm posting it on Instagram anyway because you're cute and bound to get me some likes.
Today is about chasing squirrels, sniffing butts, and all of your other favorite things.
My mom forced me to wear this birthday hat and I'm NOT happy about it.
Belly rubs. Bones. Birthdays.
Did someone say cake?
I love you more than you love treats. Happy birthday!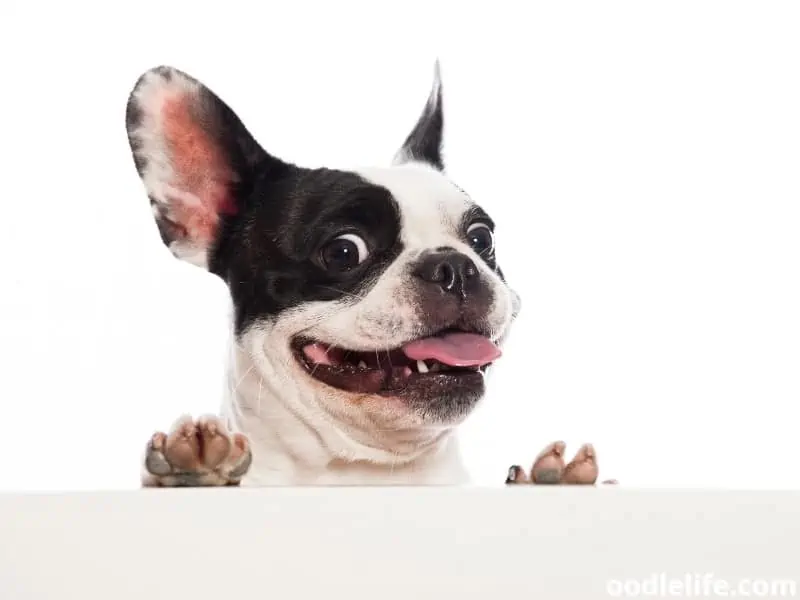 Captions for an Elderly Dog's Birthday
Celebrating your more mature pup? Honor their continued companionship with these heartfelt captions.
You might be seventy in dog years, but you're still a puppy at heart.
You'd think she's still a puppy with that attitude.
Happy birthday to my furever friend.
Fur-ever young.
I love every walk, cuddle, and kiss. Thanks for being my best friend for ten years! (Or however many years you've had your dog.)
Captions for Your Dog's Adoption Day
If you rescued your dog and you're not sure of their birth date, celebrating the day they came into your life is a sentimental way to acknowledge how much you love them. If you're an advocate for adoption, this is also a fun element to incorporate into your caption. Here are some Gotcha Day captions that will tug at your heartstrings:
Happy Gotcha Day, Pup!
Bringing you home was the best decision I made in my life.
They say you can't buy love, but you sure can rescue it.
Who rescued who?
Adopt don't shop.
The day I chose you was the day I chose my best friend.
[X] years of happiness. Happy Gotcha Day to my furry friend!
[X] years ago, I adopted you and now I can't imagine my life without you.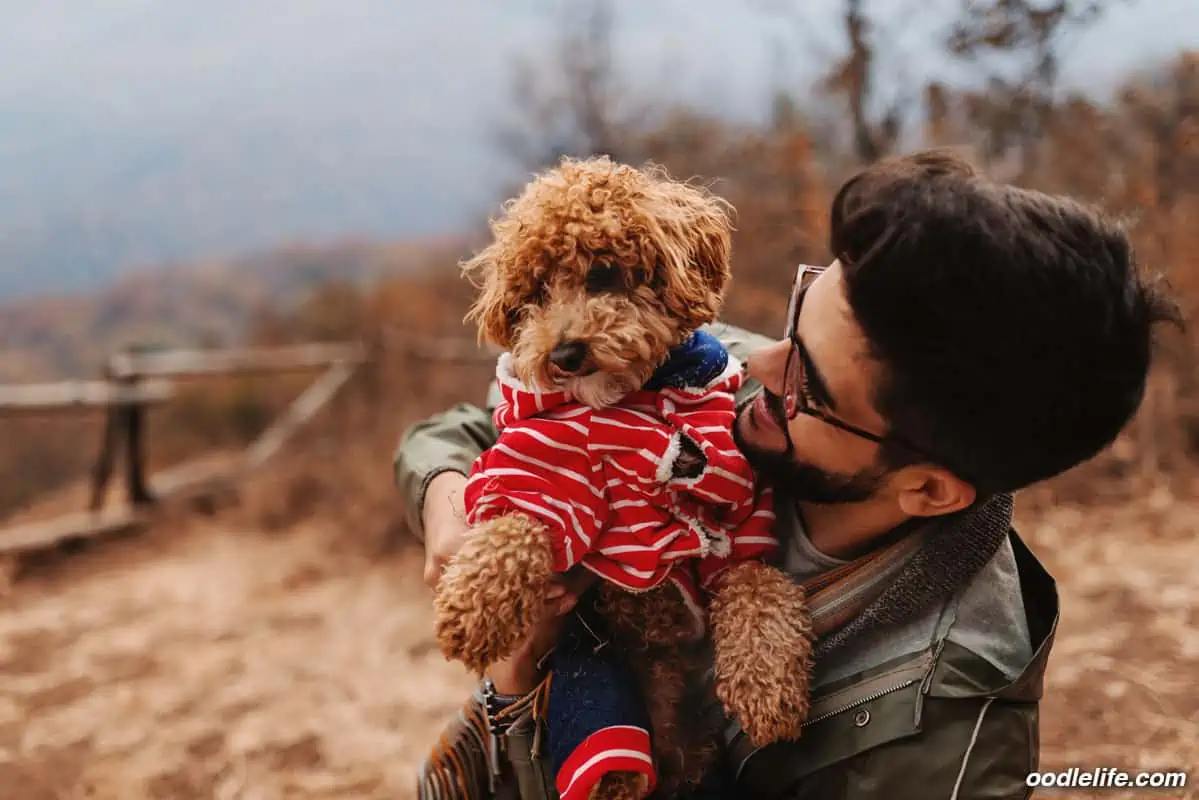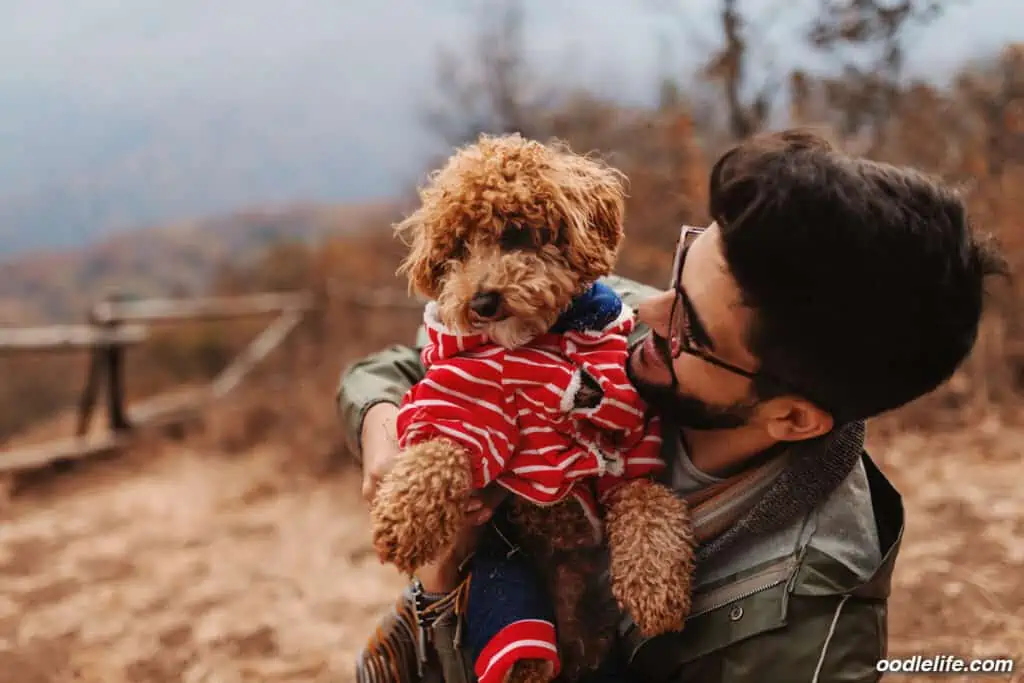 Quotes About Dogs for Your Dog's Birthday
The Pup World Facebook group offers these fun, heartfelt quotes about dogs that make the perfect easy caption for your furry friend's birthday.
"Everything I know, I learned from dogs." —Nora Roberts
"Dogs are not our whole life, but they make our lives whole." —Roger Caras
"The better I get to know men, the more I find myself loving dogs." —Charles De Gaulle 
"Happiness is a warm puppy." —Charles Shultz 
"A dog is the only thing on earth that loves you more than he loves himself." —Josh Billings
"It is amazing how much love and laughter dogs bring into our lives and even how much closer we become with each other because of them." —Josh Grogan
"I think dogs are the most amazing creatures; they give unconditional love. For me, they are the role model for being alive." —Gilda Radner 
"If I could be half the person my dog is, I'd be twice the human I am." —Charles Yu
"A dog doesn't care if you're rich or poor, educated or illiterate, clever or dull. Give him your heart and he will give you his." —John Grogan
"I have found that when you are deeply troubled, there are things you get from the silent, devoted companionship of a dog that you can get from no other source." —Doris Day
"No matter how little money and how few possessions you own, having a dog makes you rich." —Louis Sabin 
"The bond with a true dog is as lasting as the ties of this earth will ever be." —Konrad Lorenz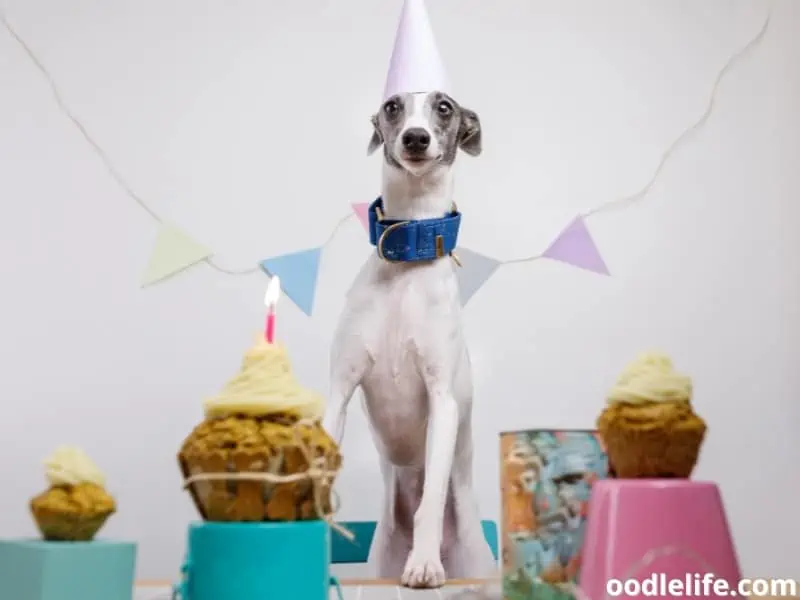 Hashtags for Your Instagram Post
Create more engagement on your dog's birthday Instagram post by including some hashtags. Our favorites include:
#FureverFriend
#HappyBirthdayPup
#PuppyPawty
#DogBirthday
#DogBirthdayParty
#Celebration
#BirthdayCake
#SpoiledDog
#BestFriend
#FurryFriend
#MansBestFriend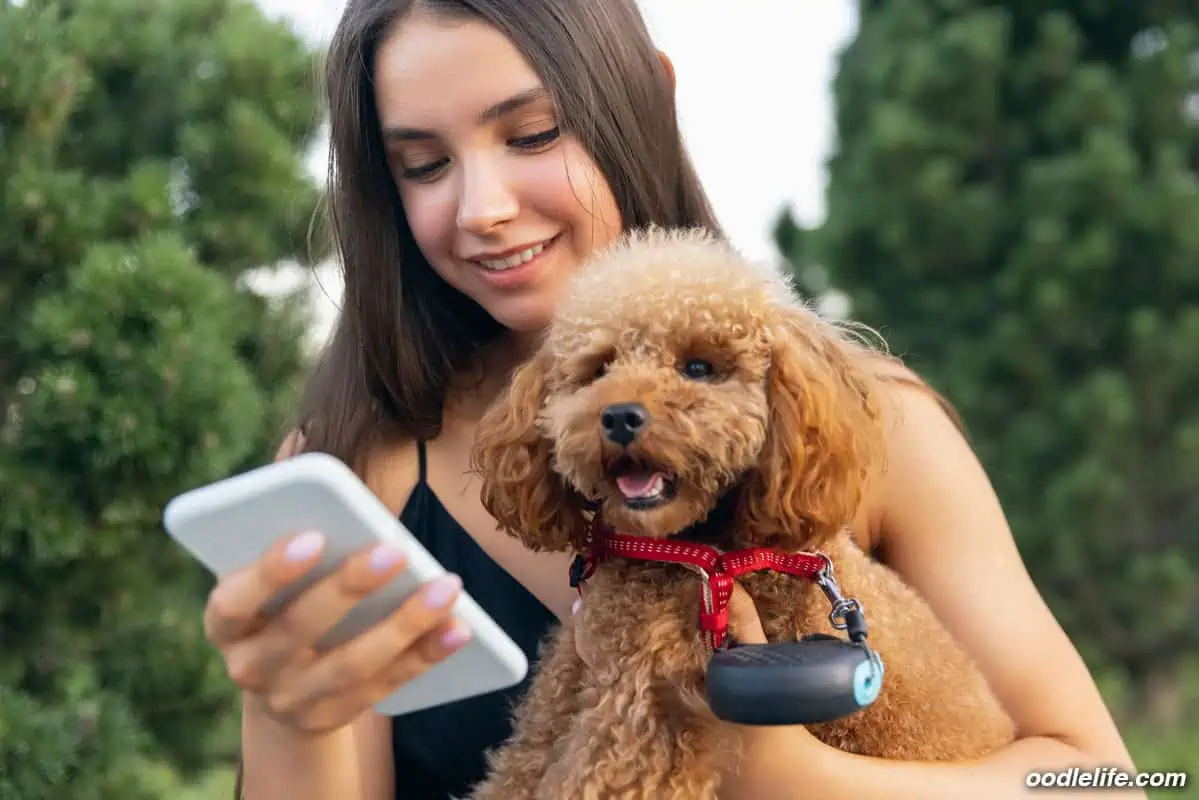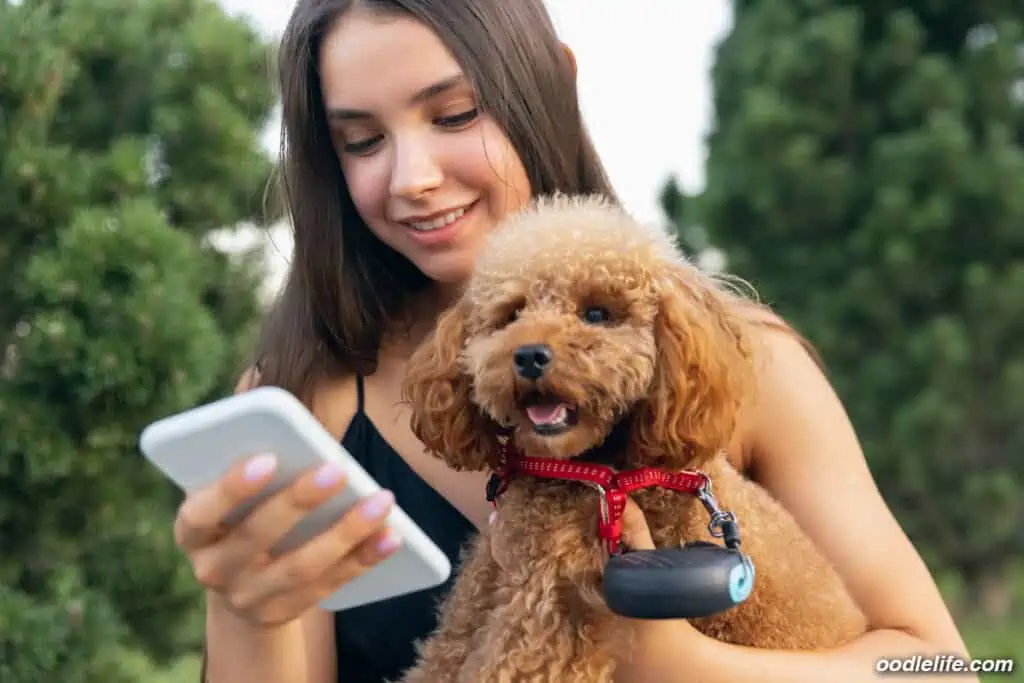 Conclusion
So there you have it. Incorporating even just a few of these ideas into your pup's birthday celebrations will make each one a memorable event.