Bernedoodle Breeders in Colorado (2023 Update)
Are you looking to add a new Bernedoodle family member to your household? Loyal, trainable, and loving, Bernedoodles are one of the most popular designer dog breeds.
Selecting the right Bernedoodle breeder is incredibly important if you are planning to add one of these beautiful, intelligent dogs to your family.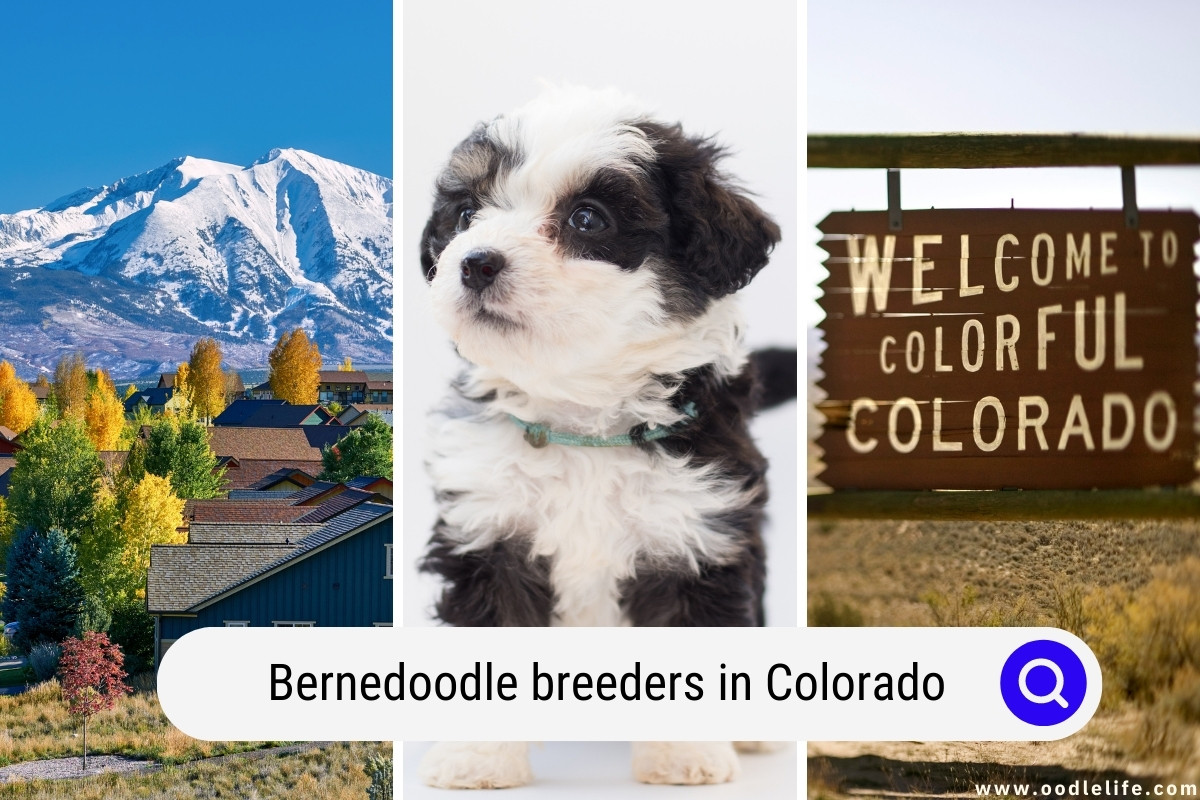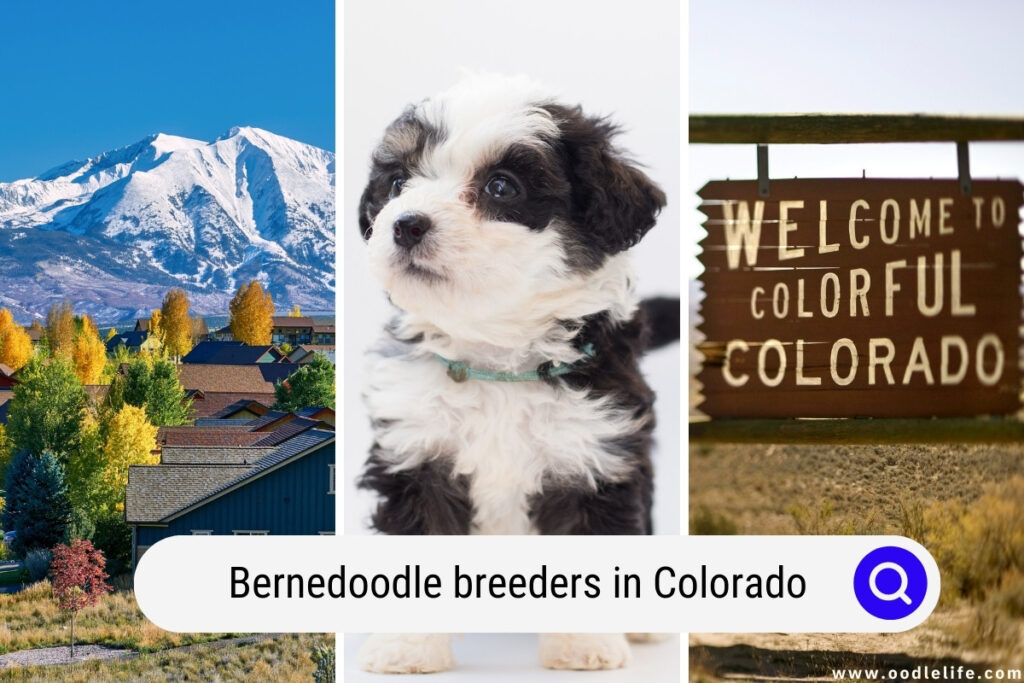 $300 2023 Discount!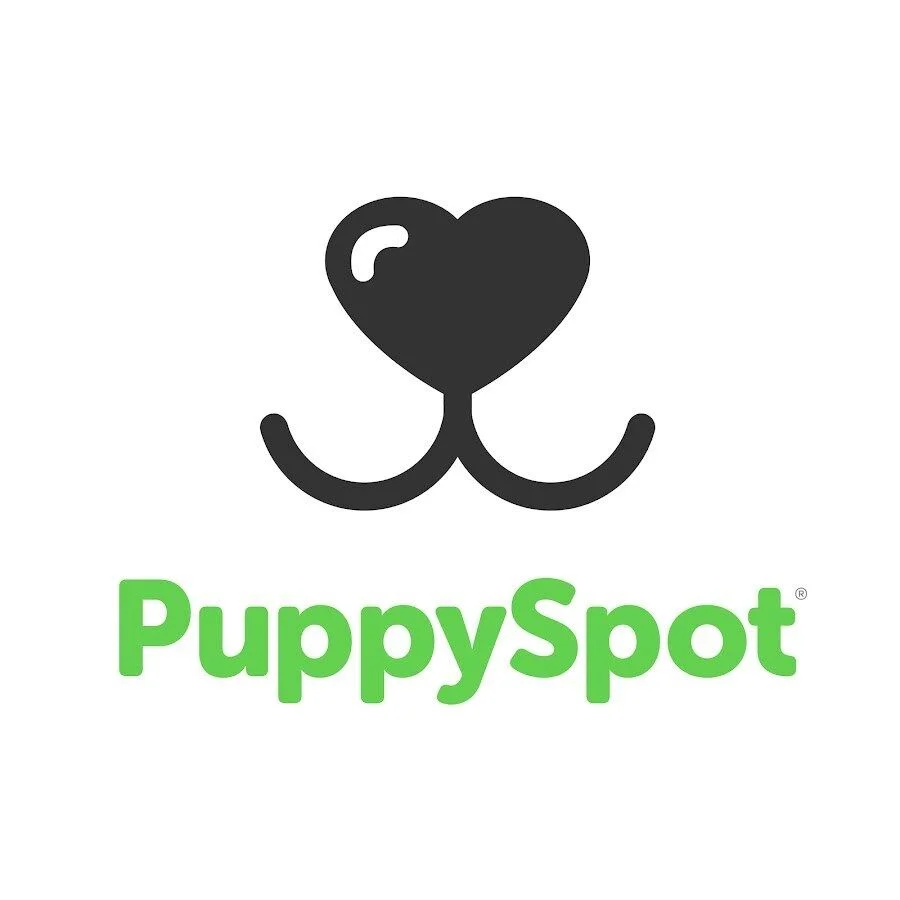 PuppySpot Adoption
PuppySpot is a reputable dog marketplace where you can browse and find compatible puppies right from the comfort of your home. They have placed over 200,000 puppies into homes in the US!
Click through and use the code PUPPY300 for $300 off any puppy adoption.
See Puppies and Save $300
A high-quality Bernedoodle breeder will follow strict ethical standards when it comes to their breeding practices while also ensuring the health and well-being of their puppies. These breeders should have experience and expertise in health testing.
In addition, they should be able to provide references from past customers as well as proof of clean facilities and evidence that puppies are raised in a healthy home environment.
We've done some of the heavy lifting for you! In this blog post, we'll share our favorite Bernedoodle breeders in Colorado so that you can begin your search for your new bestie.
1. Rocky Mountain Bernedoodles
Rocky Mountain Bernedoodles has over twenty years of experience. It's a family-owned business that focuses on breeding quality domestic dogs with good health and temperament. They're located in Montrose with over 5 acres of land surrounded by the Rocky Mountains, making sure each pup has an active start to life.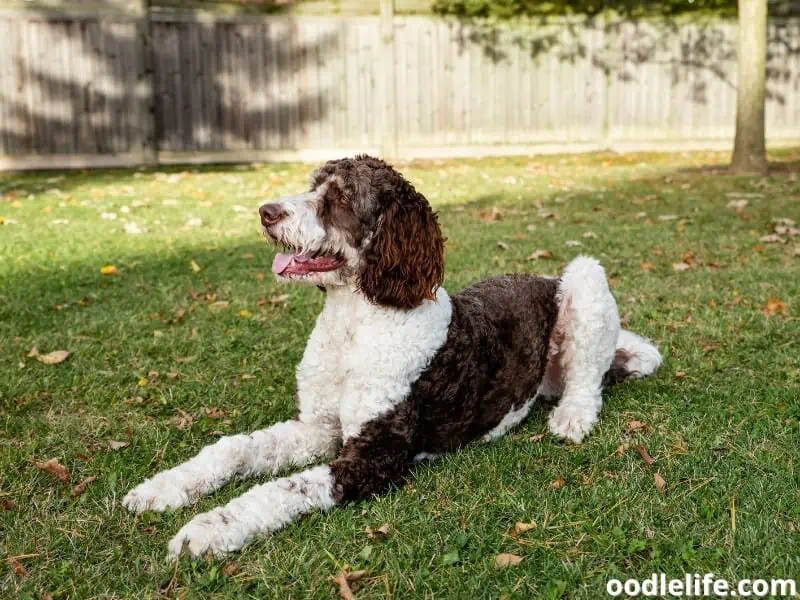 The puppies are microchipped and vaccinated, but you will need to register the microchip once you are given the puppy. Their parents have gone through health screening with certification for their hips and elbows.
Rocky Mountain Bernedoodles can also provide you with one of the rarest types of Bernedoodles – a tricolor one. There's typically a long waiting list and higher prices, but it will be worth it for a healthier and rarer breed.
If you're interested in getting one of their puppies, you can visit their website and fill in the puppy application form and pay a deposit. The waiting list for tricolor Bernedoodles is usually 6 months, but others will only take 4 months.
Contact Details:
Website: https://www.rockymtnbernedoodle.com/
Phone: (251) 979-5472
Email: [email protected]
Location: Montrose, Colorado
2. Colorado Family Doodles
This is a family-owned and operated business, and the dogs and puppies are raised in their home so they have gentle temperaments and are used to socializing with children. The family also works with guardian homes that are personally vetted by the owner to give them the best life possible. These guardian homes will have ownership of the breeding pairs but the breeder will have ownership of the puppies.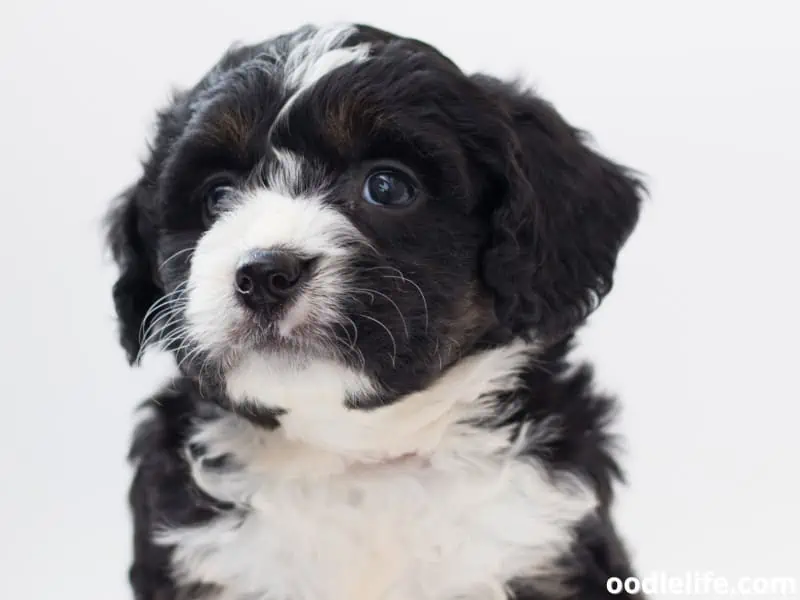 What's even cooler is that the puppies are given a head start in crate and potty training, ensuring a smoother transition to life in YOUR home.
Their parents are also thoroughly health checked, to make sure you get the best and healthiest possible puppies.
Colorado Family Doodles will also provide all of their customers with lifetime support so you can contact them anytime you have any issues with your dog and they will gladly help you out. 
Check out their website if you're interested in joining their program, either as a guardian home or to acquire one of their puppies. You will need to join their email list to find out if there's any puppy available. You can also follow their Instagram to read daily updates.
Contact Details:
Website: https://www.coloradofamilydoodles.com/
Email: [email protected]
Location: Denver, Colorado
3. Mercy Mountain Doodles
Mercy Mountain Doodles is a family-owned and operated breeding facility in Colorado. They have a mini-farm where they raise all kinds of animals aside from their Doodles, and they make sure each puppy has a great start and active lifestyle throughout their stay.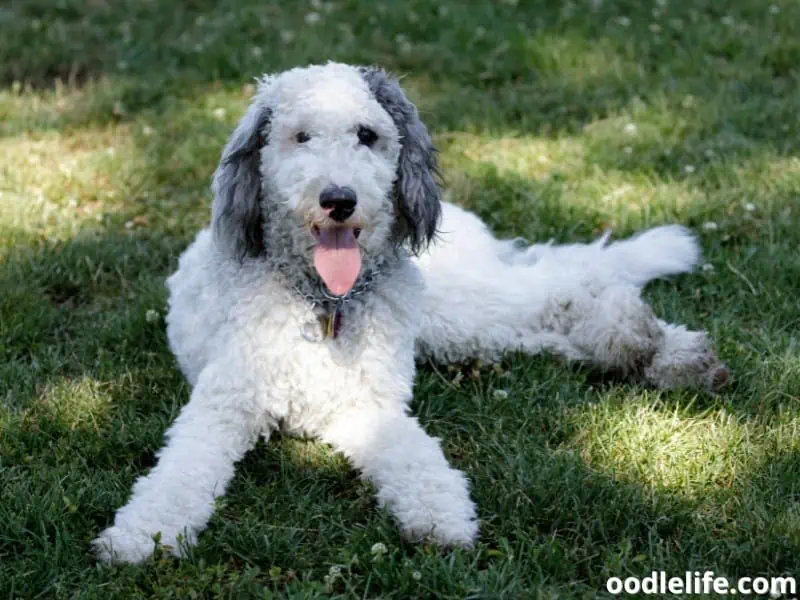 They have all the parent dogs go through genetic and OFAs health testing, so the puppies are healthy and free of any genetic conditions.
In preparation for going to their forever homes, their pups are educated in several puppy curricula such as Early Neurological Stimulation, Puppy Culture, and the BAB program. This extensive program ensures that their pups have stable, even temperaments and have an easy transition to life in your home.
If you're interested in joining their waiting list, you can go to their website and fill in their application form. You will need to provide information on your home and how you will take good care of your puppy's well-being if you're chosen. This is also because they want their puppies to match their owners well.
They will contact you in 24 hours to inform you about the adoption process.
Check out their website for further information on their parent dogs and previous puppies. You can also monitor their Tik Tok, Instagram, and Facebook page for daily updates on their breeding program.
Contact Details:
Website: https://www.mercymountaindoodles.com/
Phone: 719-344-4301
Email: [email protected]
Location: Colorado Springs, Colorado
4. Alpine Bernedoodles Colorado
Located in the heart of the Rocky Mountains, Alpine Bernedoodles is owned by Kathryn Hadfield. Kathryn is a veterinary technician with over two decades of experience, so you know that your puppies are in good hands.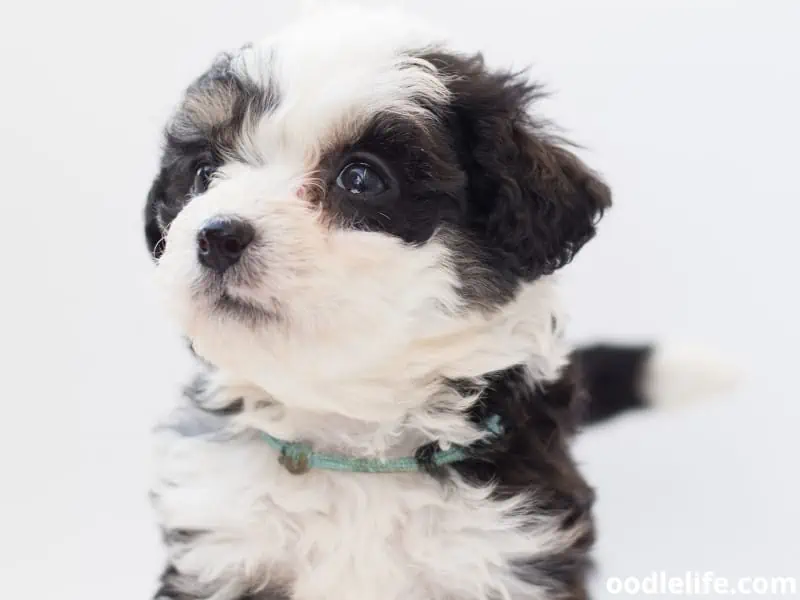 She turned her 12-acre ranch into an animal haven where she keeps her horses and other four-legged friends. This open area provides an excellent environment for the puppies to grow into healthy and sociable dogs.
All of the parent dogs in Alpine Bernedoodles will go through full genetic testing and preliminary hip and elbow radiographs to make sure the puppies will be healthy. The puppies will also be health-checked, micro-chipped, and vaccinated before you take them home.
Aside from that, the pups go through a series of puppy training using Early Neurological Stimulation and Puppy Culture programs. They also partnered with Baxter and Bella, which is an online puppy school. Thanks to this, you can use their discount program if you want your puppy to be enrolled in additional training programs after you bring it home.
You can check out their website for further information about applying for adoption. You will need to fill in their application form and pay a deposit fee. Due to popular demand, the waiting list for Alpine Bernedoodles is around 6 to 18 months.
The wait will be considerably longer if you choose a rare tricolor puppy. Follow their Instagram and Facebook for the latest daily news on their puppies and breeding schedules.
Contact Details:
Website: https://www.alpinebernedoodles.com/
Phone: (970) 901-5892
Email: [email protected]
Location: Montrose, Colorado
5. Silly Dogs Standard Poodles and Bernedoodles Co
Silly Dogs Standard Poodles and Bernedoodles is a family-owned and operated business that's been given an award as the 3rd best breeder in Colorado by Happy Doggo. They have been raising Poodles since 2004, and they started breeding Bernedoodles in 2016. All the puppies are born and raised at the family's home, which means they're used to interacting with kids and other pets since birth.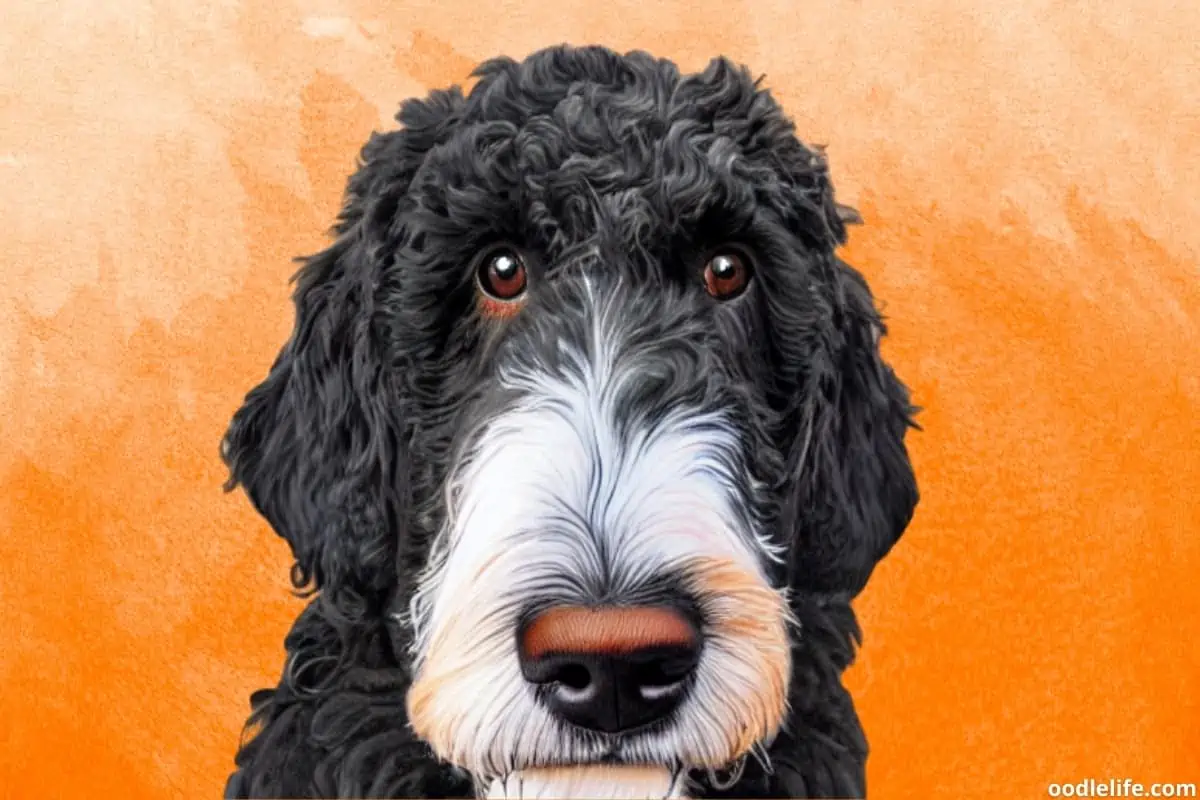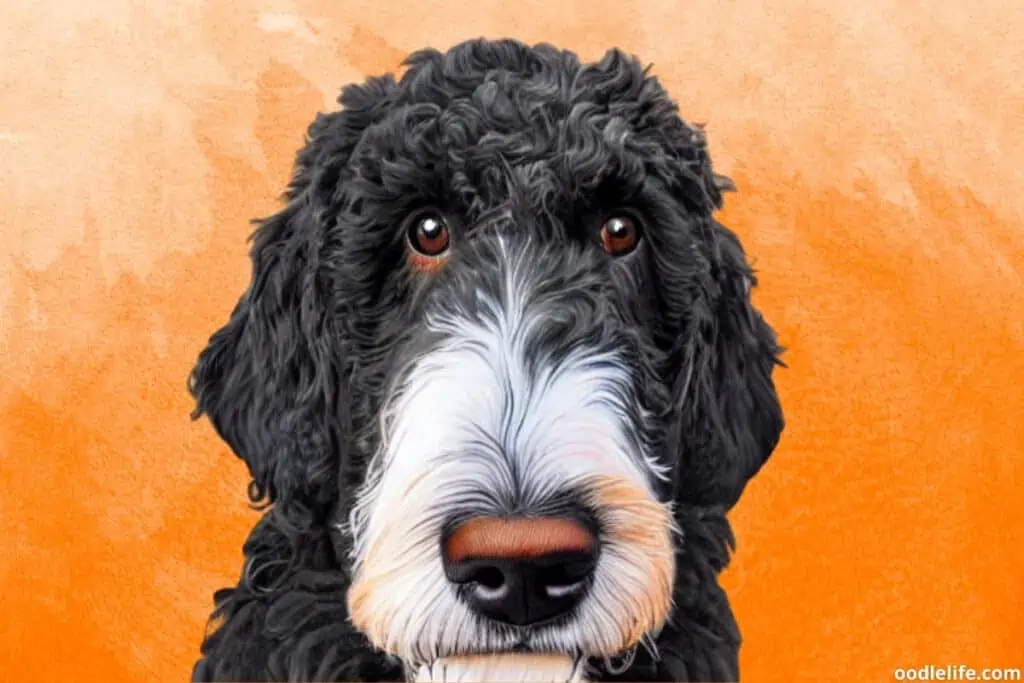 All the puppies will go through a series of health checks, as well as being dewormed, vaccinated, and microchipped before they are adopted. They will also come with a 30-day pet insurance certificate, a toy, and some food to make the transition go smoothly from their home to yours.
If you're interested in acquiring one of their puppies, you can directly go to their website and submit a deposit for a particular dog. The deposit is non-refundable, and the pup will be ready for you by the time they reach 8 weeks old. You are also welcome to visit them to see the facilities and interact with their dogs.
There's also a breeding schedule on their website and a daily update on their Facebook page, so you can match your visit time with the puppies' delivery time.
Contact Details:
Website: https://www.sillydogspoodles.com/
Phone: (970) 275-5525
Email: [email protected]
Location: Paonia, Colorado
This facility is owned by the Wright family, and they focus on breeding high-quality and healthy Bernedoodles in their own home. Even though Sarah Wright has only started this breeding program in 2020, she has extensively consulted experienced breeders, kennels, and trainers on the best way to raise her puppies.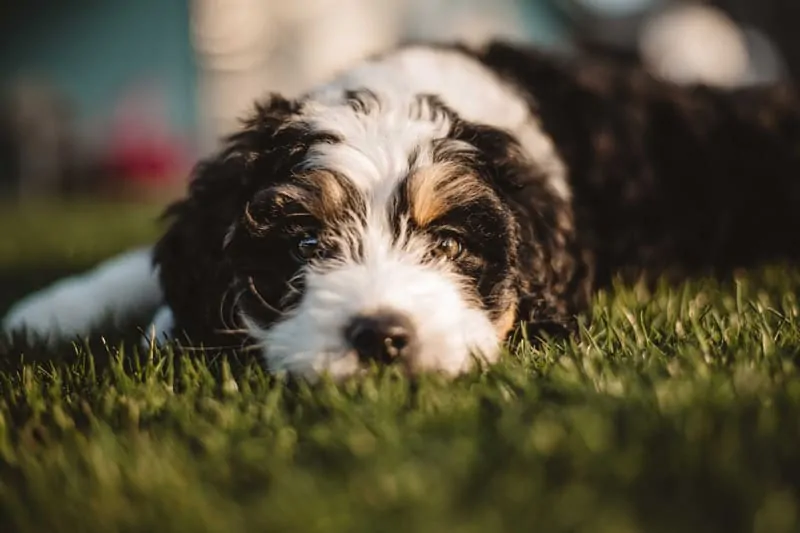 All the parent dogs have gone through extensive health checking and testing, and all pregnancies are planned with the help of Board Certified Reproductive Veterinarians. The puppies are raised with a curriculum that introduces them to different textures, shapes, smells, and sounds so the transition to their new homes will be smooth.
If you get one of their puppies, it will include a two-year health guarantee, vet exam, vet certification, vaccinations, deworming, microchip, 30-day free insurance, and lifetime breeder support to get you through any issues you might face in the future with your puppy.
The first step to adopting one of their puppies is filling in their application form, you will then be notified on whether or not you are approved. Then you will pay a non-refundable reservation fee and get to pick your new pup, which will be ready to go off with you at eight weeks of age.
Check out their website for further information on their available litters. You can also see their breeding schedule, past litter, and parent dogs. For daily updates on their dogs and puppies, you can follow their Instagram and Facebook accounts.
Contact Details:
Website: https://willowtailsbernedoodles.com/
Email: [email protected]
Location: Wellington, Colorado