Best Cavapoo Rescues – Where and How to Adopt a Cavapoo
Have you decided a Cavapoo is the right dog for you? This adorable Poodle and Cavalier King Charles mix is a popular choice. If you think it's the dog you've been seeking, consider finding your next pet at a Cavapoo rescue. You will give a dog in need a wonderful forever home.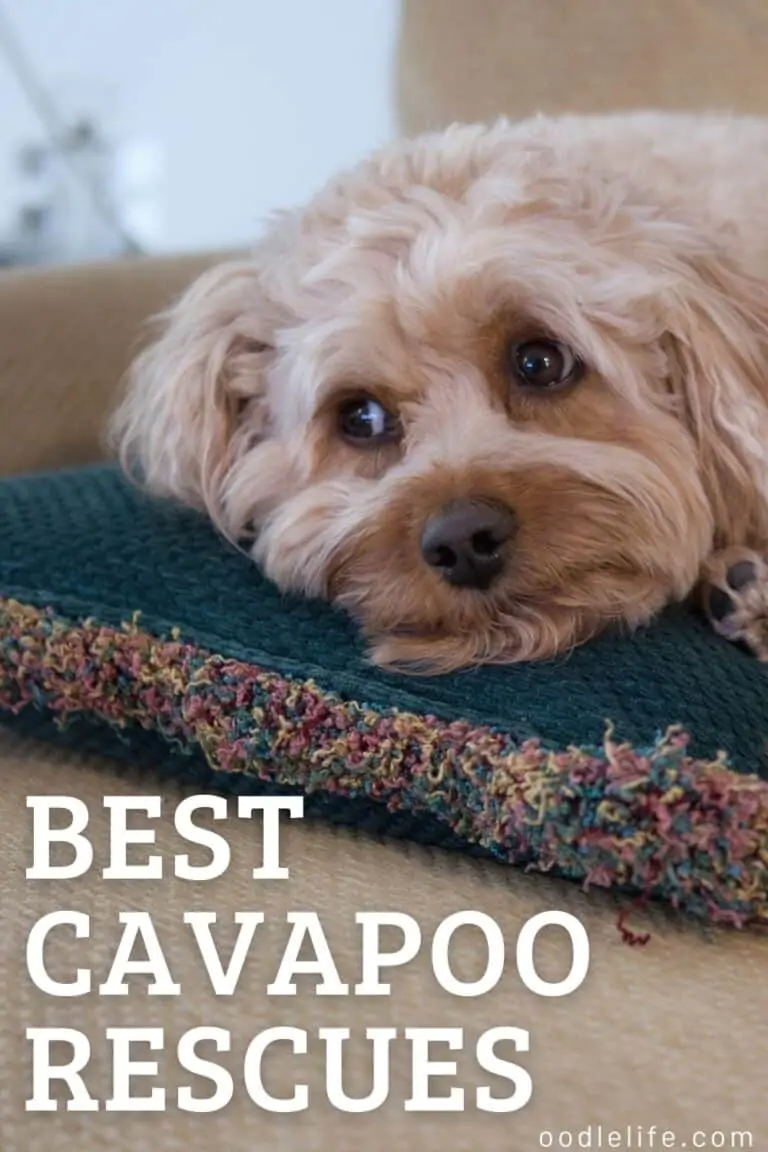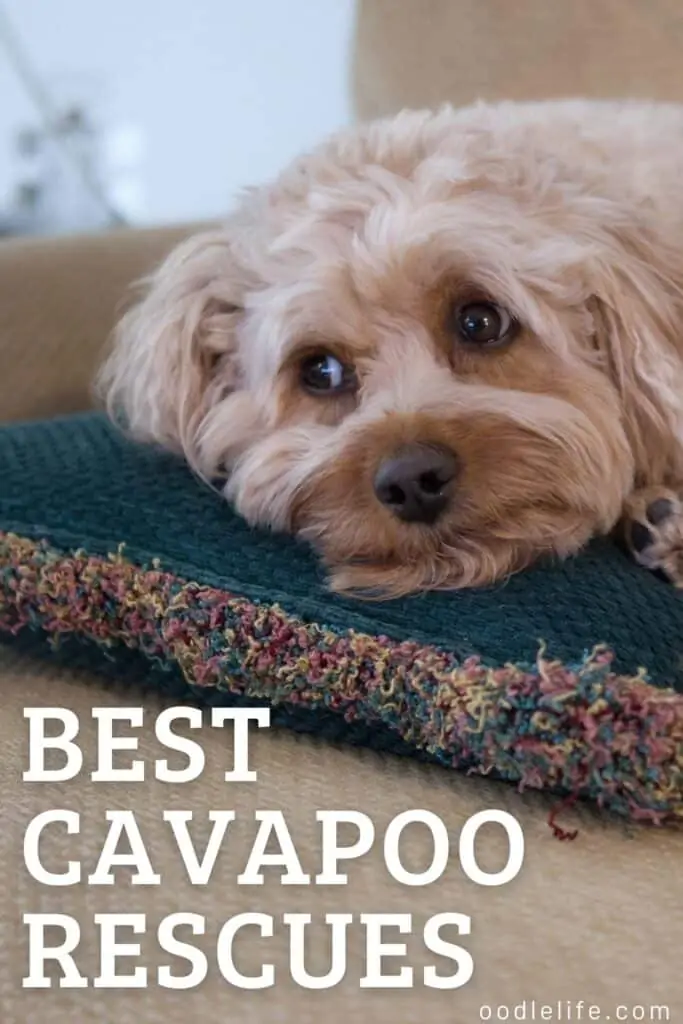 There are many rescues where you can find Poodle mixes (such as a Cavapoo pup) all over the country. These rescues often focus specifically on saving and finding forever homes for these specific dogs.
Why Do Cavapoos End Up in Rescue?
Dog rescues focus on helping dogs that might otherwise end up euthanized. They may, for example, have serious injuries or be from a high-kill shelter. Many dog-lovers prefer getting their pets from rescues instead of breeders. Doing so gives dogs that need new homes a second chance at a happy life.
Like other dog breeds, there are several reasons why a Cavapoo might end up in a rescue. Cavapoos usually end up in rescues when their owners decide for whatever reason that they no longer want to (or are no longer able to) keep the dog. This may result from situations such as if the owner has allergies, the dog has behavioral or other problems, or if the owner is moving and cannot bring the dog.
It may surprise you that some people have allergies to Cavapoos, but it's true. It's even possible to be allergic to Poodles. Some owners may not have had an allergy before but develop one later in life. In certain instances, existing allergies may worsen and become unbearable. When this happens, the Cavapoo is likely to end up in rescue.
When you adopt a Cavapoo from a rescue, you are giving a dog a second chance at life. If rescue dogs don't find homes, they're at serious risk of ending up euthanized. Another advantage of getting your Cavapoo from a rescue is that it will be dramatically more affordable than a Cavapoo puppy from a breeder.
Dog Rescues to Consider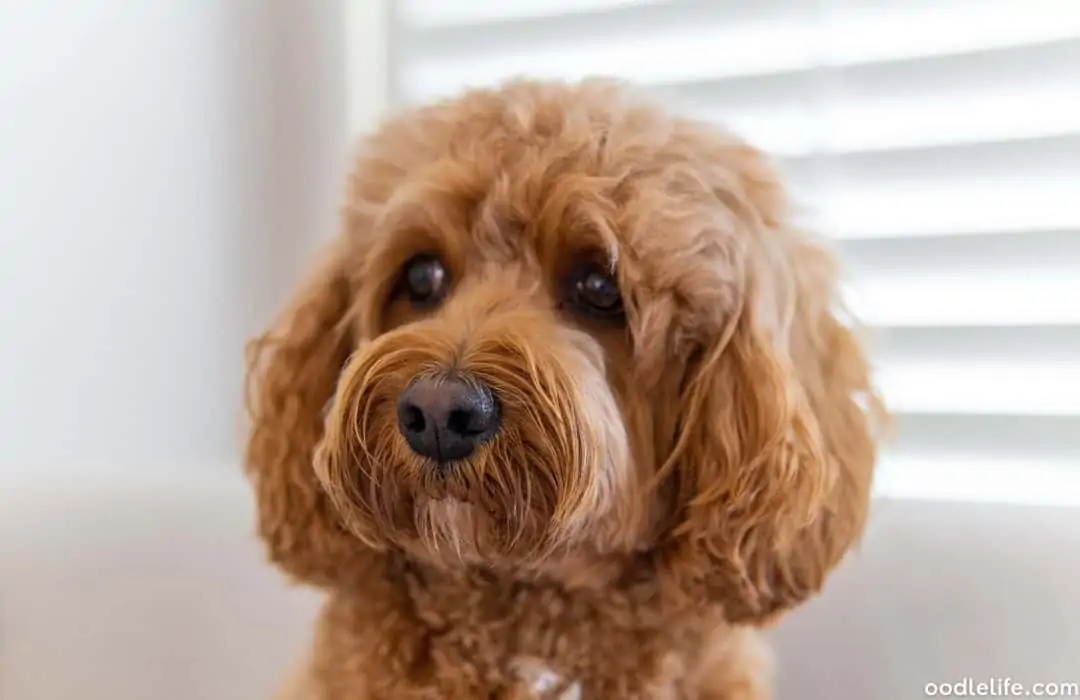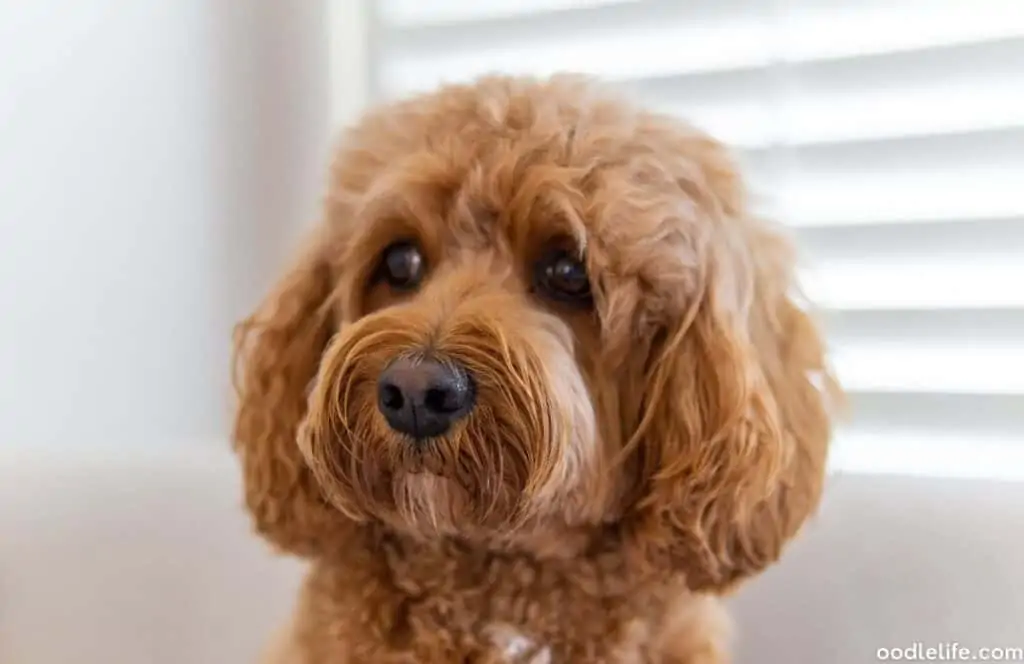 If you want to find a rescue Cavapoo, you have a couple of different options. You can look for an individual owner looking to rehome their Cavapoo. Alternatively, you can find a dog rescue organization or shelter and ask if they have any Cavapoos available.
No matter which option you choose, ask plenty of questions before bringing your new dog home. You need to find out why the owner is giving up their pet or why the former owner brought their dog to a rescue. Ask specifically if the dog has any behavioral or other issues. Also, find out how long the animal has been at the rescue.
To find individuals rehoming their Cavapoos, look around online. You can try Kijiji and other classifieds websites. If you go this route, be very careful. Do your due diligence and think carefully before making further contact with someone. If you see anyone claiming to be a reputable breeder advertising on a classifieds site, they are probably lying.
To find rescue organizations and shelters, search around social media. You can do searches on social media sites (such as Facebook) to find shelters that might have Cavapoo dogs. Also go to the sites of specific organizations, such as the SPCA. Find out whether any shelters in your area have Cavapoos.
Let's take a look at a list of well-known dog rescues that may have Cavapoos. If one of these rescues is in your area, contact them to find out if they have any Cavapoos that need new forever homes.
Mid-Atlantic Poodle Rescue (MAPR)
Mid-Atlantic Poodle Rescue operates in Pennsylvania, Maryland, and Virginia. It doesn't have a physical facility. Rather, it's a network of Poodle and Poodle-mix lovers who rescue dogs. The MAPR is linked with the Poodle Club of America Rescue Foundation. This network rescues Poodles and Poodle-mixes, taking them from shelters, Cavapoo breeder groups, or owners that want to give up their dogs.
They then place the dogs in protected placements, such as foster homes. The members of the MAPR who foster and take care of the dogs are volunteers and do what they do out of love and devotion to Poodles and Poodle mixes.
The volunteers will keep the dogs until they find homes for them. Go to their site to see the dogs available to adopt through the Mid-Atlantic Poodle Rescue (MAPR). The MAPR recommends avoiding getting a rescue if you have small children in your home.
They explain that you always have to be especially careful about a rescue dog's temperament, no matter how sweet or friendly it sounds. On the MAPR site, the organization explains that in their opinion almost without exception, rescue dogs should never live with small kids. This is why the MAPR will not let you adopt a dog if you have any children younger than 5 years. 
Florida Poodle Rescue (FPR)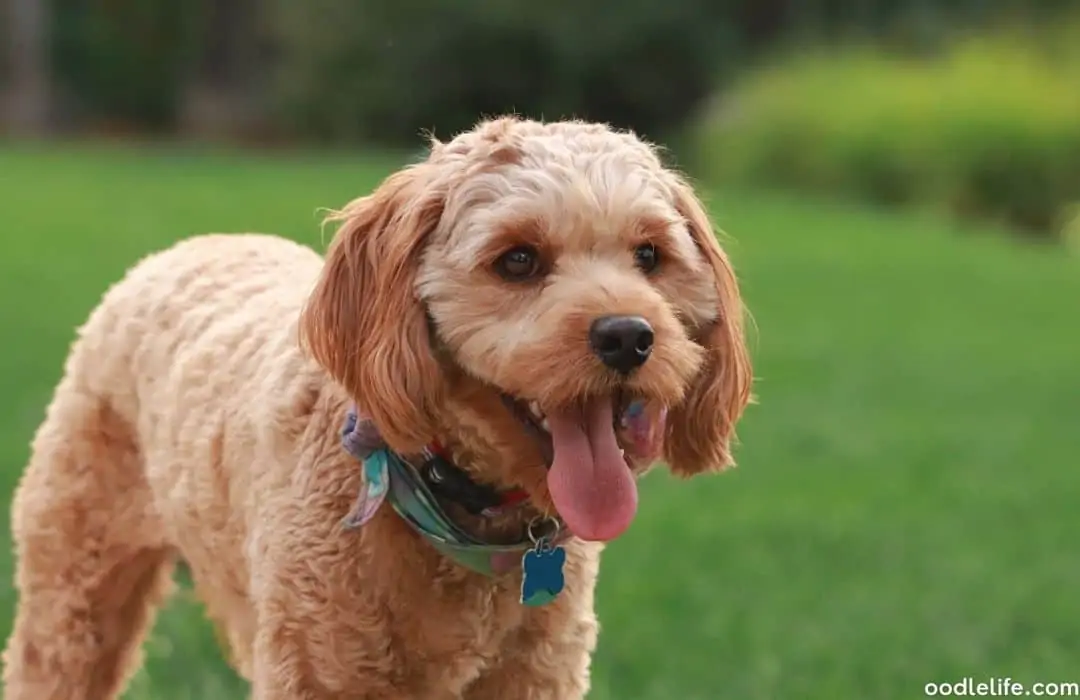 Florida Poodle Rescue was founded in 1994 and it has rescued more than 10,000 Poodles and Poodle-Mixes. The FPR places the dogs it rescues in foster homes. This is advantageous to potential owners, as the dogs will have time to calm down and trust people more before they go into their forever homes. 
When Florida Poodle Rescue rescues dogs, they give the animals the veterinary care they need. In many cases, dogs have received vital treatment (such as heartworm treatment and surgeries) from Florida Poodle Rescue.
The length of time a Poodle or Poodle-Mix will spend in a Florida Poodle Rescue foster home depends on how much veterinary care they need, how long it takes to get them ready for adoption, and how long it takes to find an appropriate home.
The Florida Poodle Rescue is a network of 115 volunteers. They provide foster homes for the rescued dogs. As a reputable and devoted rescue organization, Florida Poodle Rescue has a meticulous adoption application process. Adopting a Cavapoo dog from this service required some preparation.
The adoption fee ranges from between $150 and $800. You will need to allow Florida Poodle Rescue to do a home visit. During that visit, they will ensure your home is suitable for a rescue dog.
Poodle Rescue Connecticut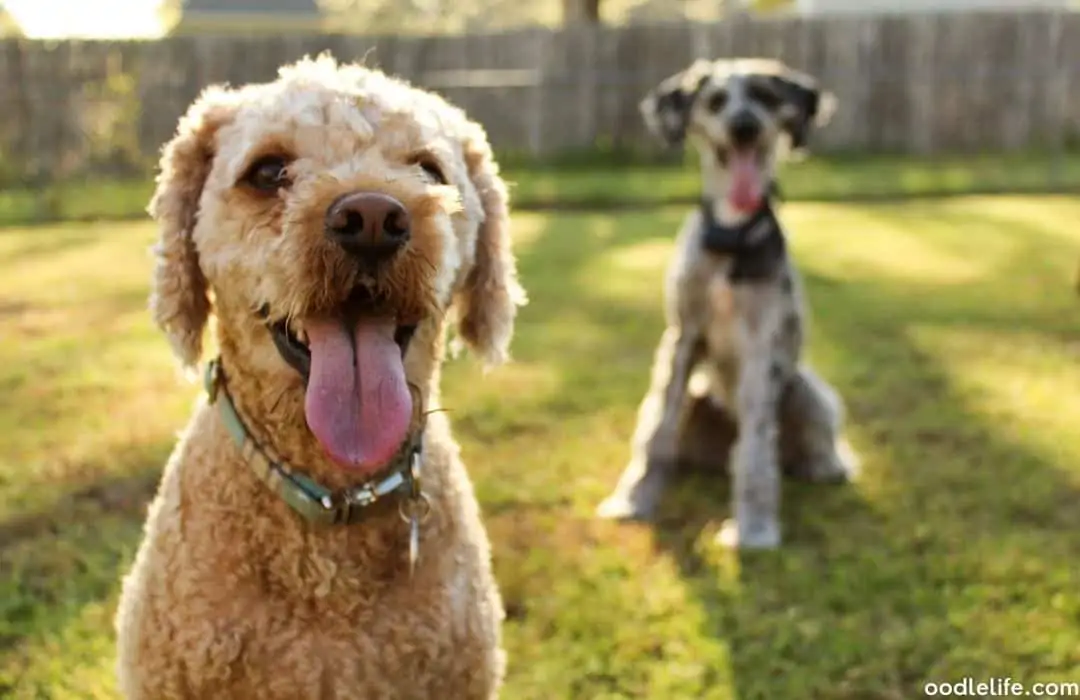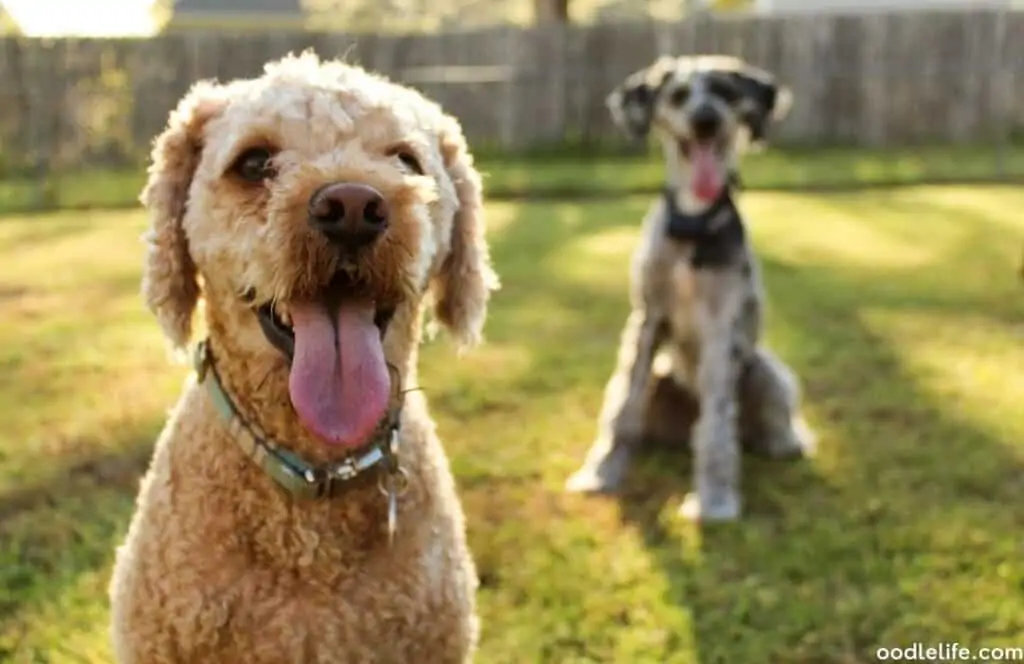 Poodle Rescue Connecticut serves Connecticut and surrounding states in New England. This organization rescues Poodles and Poodle Mix breed dogs, such as a Cavapoo breed dog. Like other reputable rescues, Poodle Rescue Connecticut focuses first on the health of the dogs they rescue. They ensure the dogs get all the veterinary care they need. 
This organization also provides socialization and training for the dogs, helping set the dogs up for success in their future homes. Poodle Rescue Connecticut is associated with not only the Poodle Club of America but also PetFinder.org. It also works with other local and regional dog shelters, as well as veterinary hospitals.
If you want to adopt a Cavapoo from Poodle Rescue Connecticut, you will have to go through a careful application and evaluation process. You will need a groomer and veterinarian to vouch for you as references. A Poodle Rescue Connecticut volunteer will interview you. You must provide detailed information about your home and lifestyle.
The home visit is an important part of the application process. When a volunteer visits your home, they will evaluate whether it would be an appropriate home for one of its rescue dogs. You will have to pay between $350 and $600 in fees to adopt your beautiful Cavapoo from Poodle Rescue Connecticut.
After you dog a Cavapoo from this organization, expect volunteers to do follow-up visits to your home. They do this to make sure that everything is going well and your dog is healthy and happy.
Doodle Rock Rescue (Texas)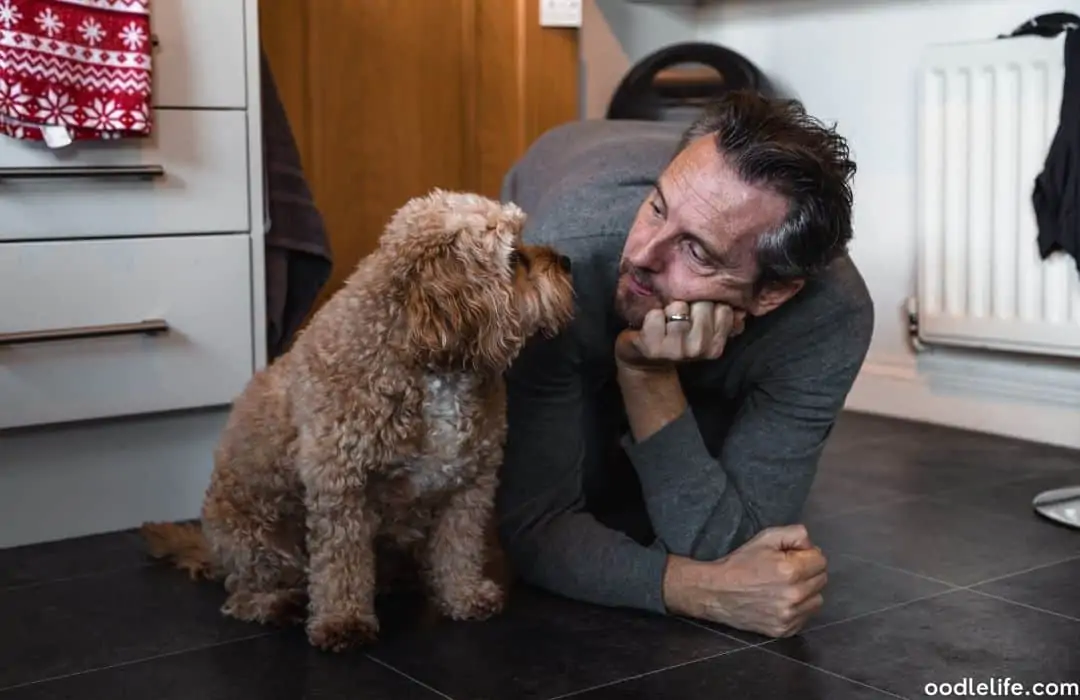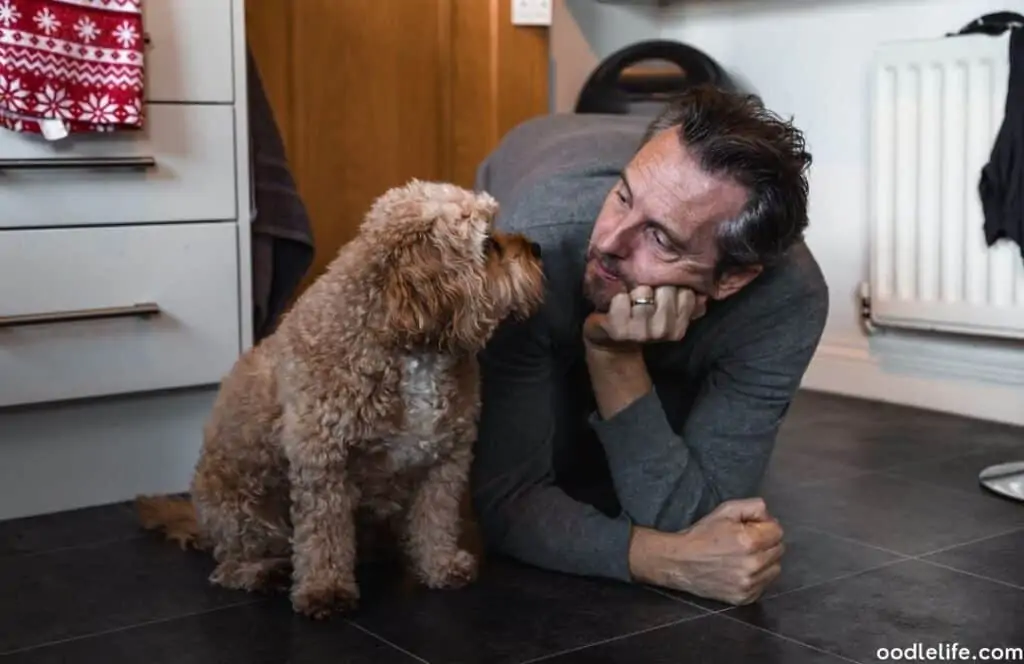 Doodle Rock Rescue (Texas) rescues and rehabilitates Poodle and Poodle Mixes, finding them homes when they're ready. The organization rescues many dogs that are in danger of being euthanized in shelters. Doodle Rock Rescue (Texas) will take Poodles and Poodle Mixes from every area of the country. 
After the rescue of the dogs, Doodle Rock Rescue provides veterinary care. If the volunteers find that a dog has behavioral issues, they will also do training. Doodle Rock Rescue dogs live in foster homes before they find new owners. Doodle Rock Rescue was founded in 2017.
Since then, the organization has rescued and found homes for more than 1,000 Poodles and Poodle Mixes.
Doodle Rock Rescue has a strict adoption application process. You can see a listing of the dogs the organization is currently trying to re-home. Once you've chosen a dog you would like to adopt, submit an application.
If you fulfill all the requirements, volunteers will visit your home. They do this to make sure it is an appropriate environment for doodle dogs.
Are You Ready for Your Cavapoo?
As we've seen here, it's a great idea to get your new Cavapoo from a rescue. Cavapoo adoption saves a life and provides your family with a new member.
When you adopt a rescue dog, you're giving an animal in need the home they've always wanted. Reputable rescue organizations require you to have an appropriate home environment and lifestyle if you want to adopt a Cavapoo.
If you are looking for other Poodle Mix rescues – check out the top Cockapoo Rescues, Top Goldendoodle Rescues, Bernedoodle rescues, and our guide to the best Labradoodle Rescues.