Best Cavapoo Breeders In Missouri (2023 Update)
If you're looking for a small designer dog breed suitable for apartments or homes that don't have enough space, why not consider getting a Cavapoo? This Poodle and Cavalier King Charles Spaniel crossbreed is intelligent, outgoing, and has a low-shedding, allergy-friendly coat that comes in a wide selection of colors.
If you live in Missouri, you can find several qualified breeders across the state offering puppies for sale if you're interested in getting a new pet for your family. When choosing your top breeder options, finding ones that raise their puppies within their home is essential.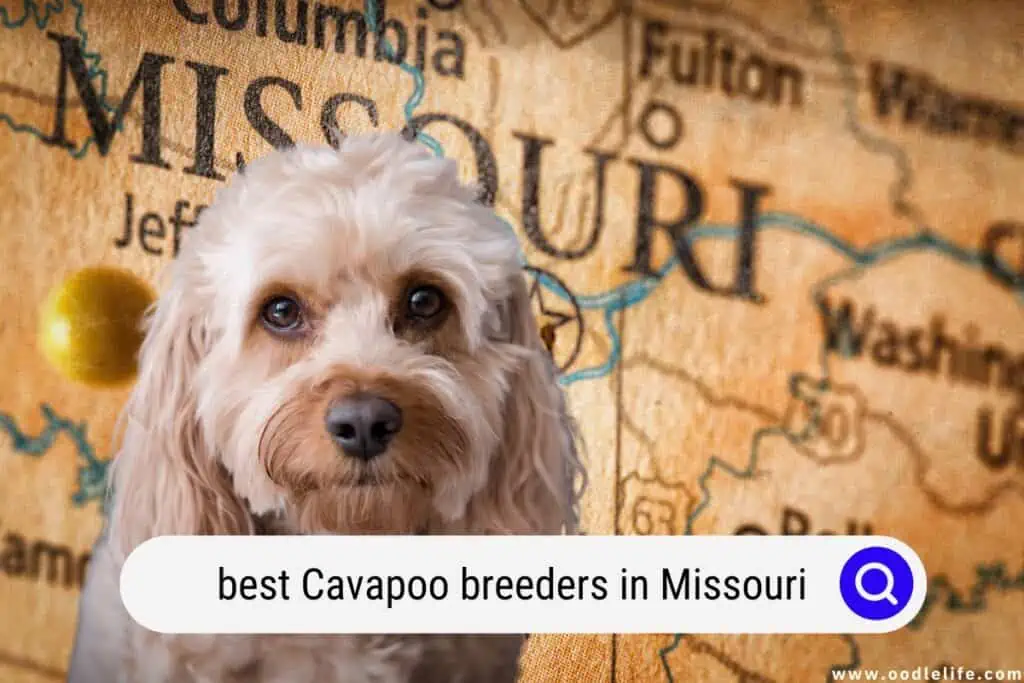 $300 2023 Discount!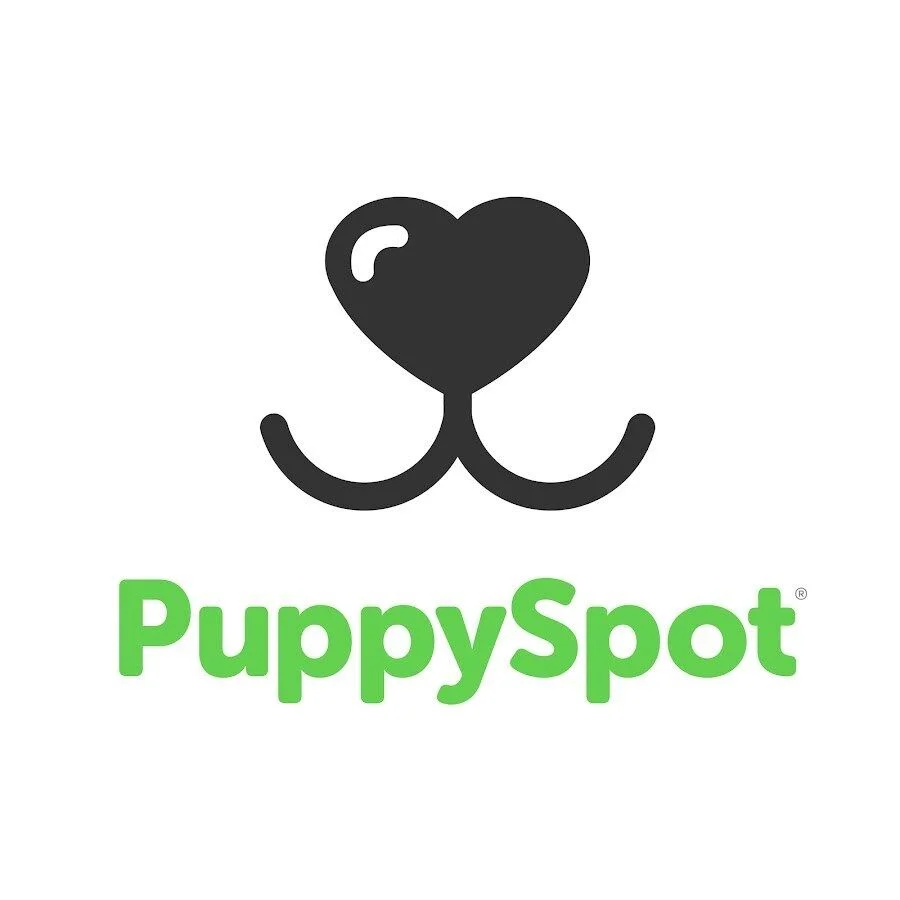 PuppySpot Adoption
PuppySpot is a reputable dog marketplace where you can browse and find compatible puppies right from the comfort of your home. They have placed over 200,000 puppies into homes in the US!
Click through and use the code PUPPY300 for $300 off any puppy adoption.
See Puppies and Save $300
Consider browsing through this list I compiled of the best Cavapoo breeders in Missouri if you need a headstart during your search.
1. Kingdom Dogs
First up on this list of the top Cavapoo breeders in Missouri is Kingdom Dogs, located in the state's Southwestern area. Established in 2006, this family-operated, state-licensed breeder specializes in breeding F1 Cavapoo puppies as family pets. They also offer Mini Goldendoodles and Poodles.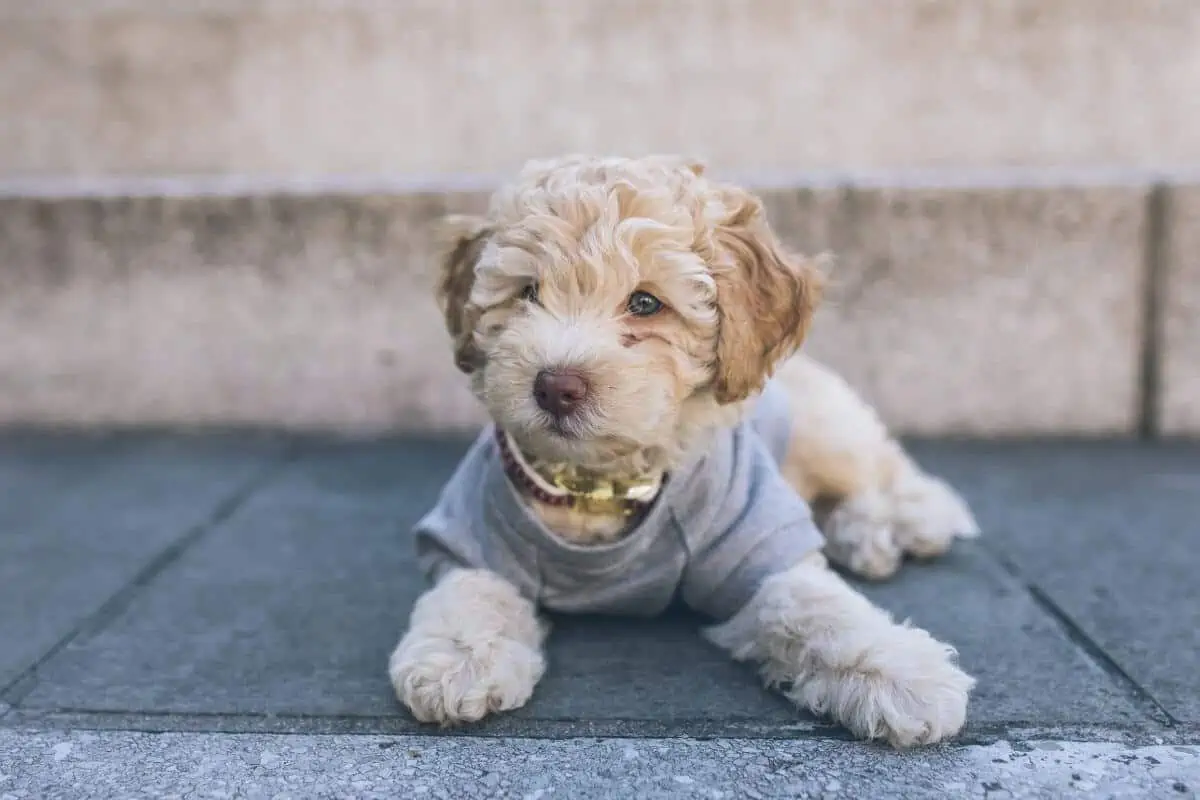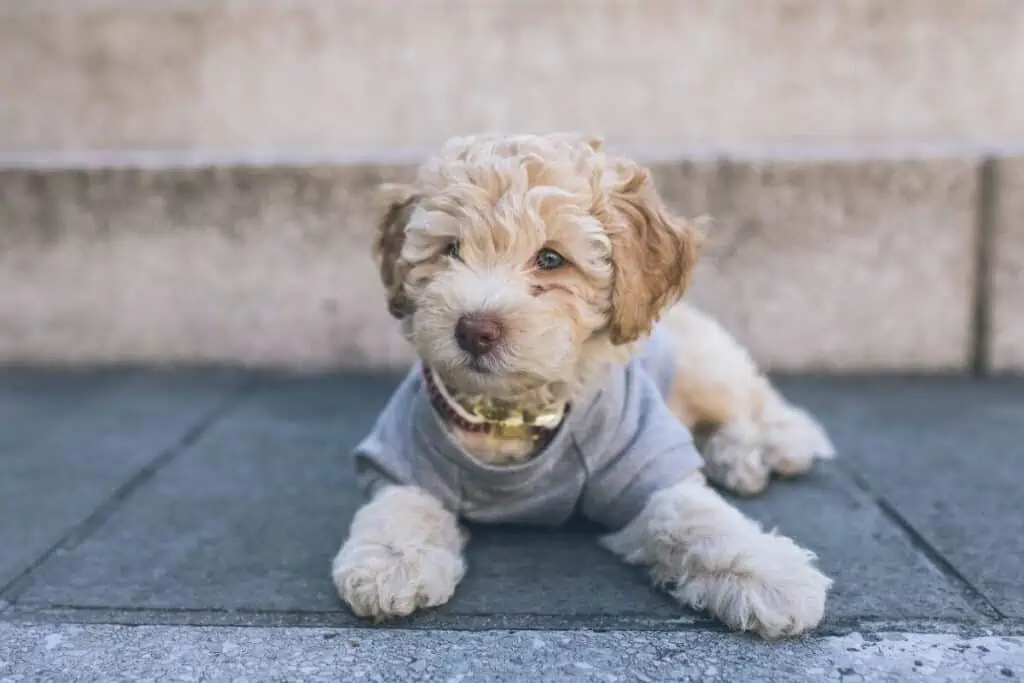 This breeder produces Cavapoo litters after testing their eligible sires and dams for breed-specific health problems. The puppies get socialized from birth and get raised on a 15-acre property.
All puppies get placed on a strict spay or neuter contract, but the breeder can request to get their puppy fixed after seven weeks via email. Owners who sent a $500 non-refundable deposit can choose a puppy through an in-person visit or video chat.
New owners must bring their puppies home when they're eight to nine weeks old. All puppies have a one-year genetic health warranty and are microchipped, vaccinated, and dewormed.
Breeder Information:
2. Black Powder Farm
You can find Black Powder Farm in Southwest Missouri, about half an hour from Springfield. This family-operated breeder, helmed by Lynn and Greg Stewart, raises their Cavapoo puppies on spacious farmland and prioritizes getting them socialized with kids and adults. They also offer purebred Cavalier King Charles Spaniel litters.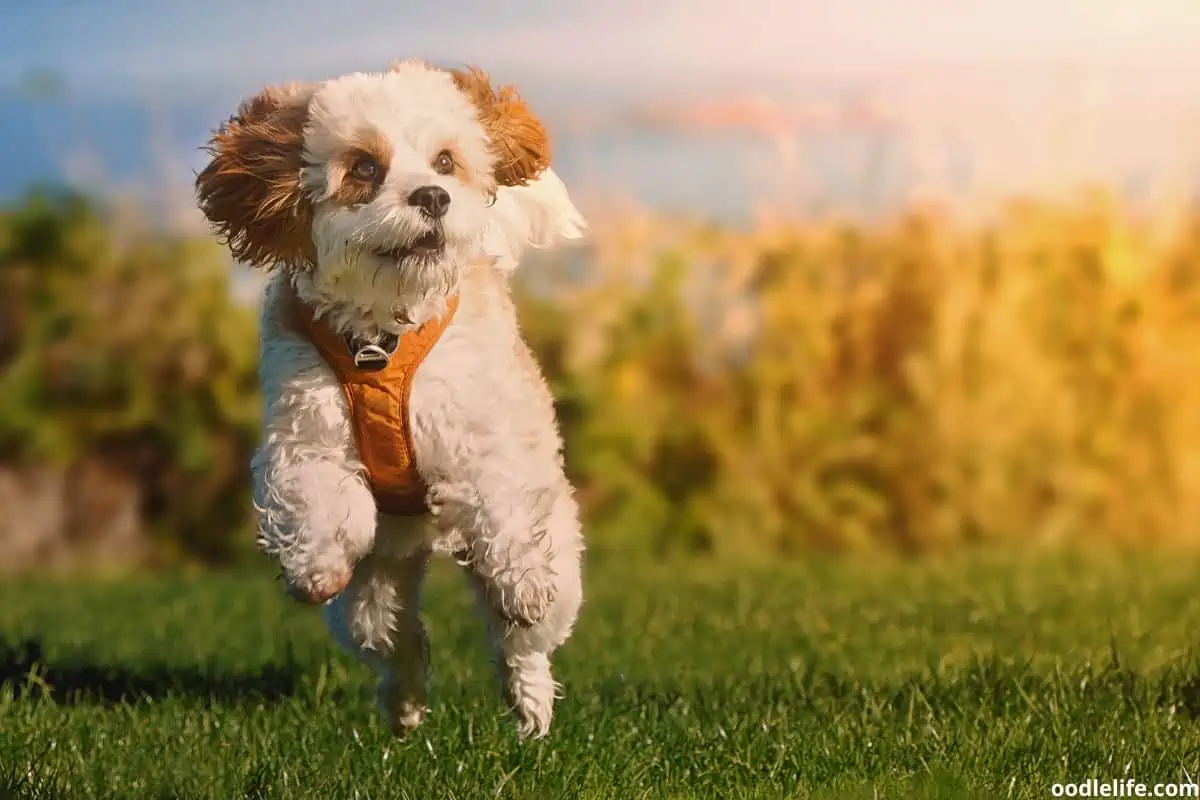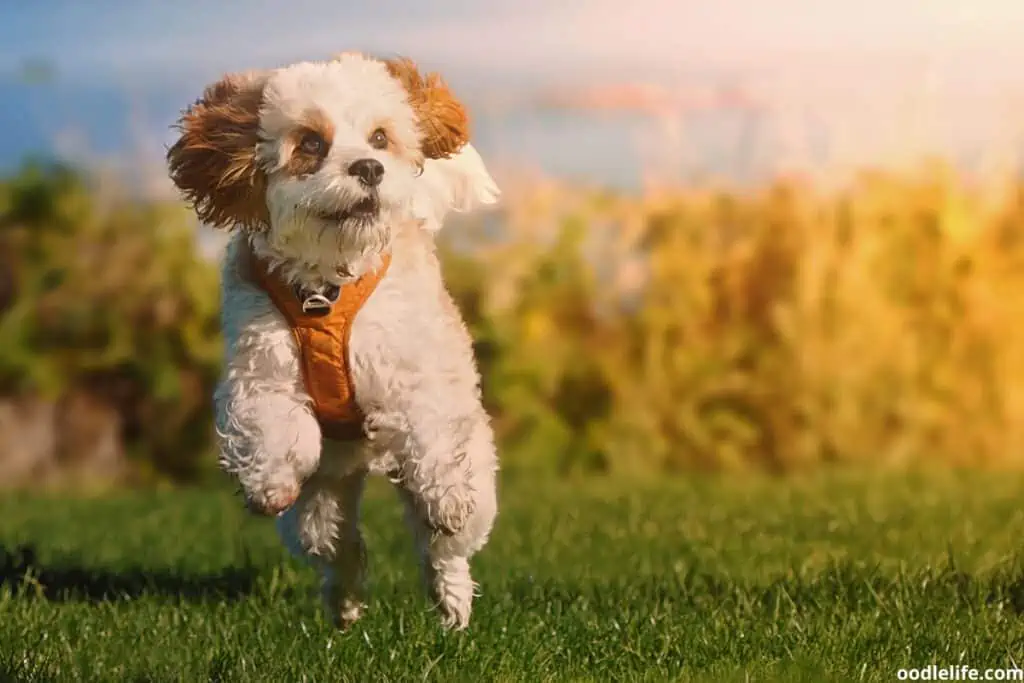 Many of the sires and dams in this breeder's breeding program have American Kennel Club registration and get tested for genetic hip, eye, knee, and heart issues. All puppies have a two-year health guarantee and up-to-date vaccination and deworming records.
The average wait time for this deposit list is one to three months. Applicants who sent a $250 non-refundable deposit can choose a puppy after five to six weeks and take them home after eight. A puppy's size, color, and sex won't impact its average price. They also offer air and ground shipping for an additional fee.
Breeder Information:
3. Spring Valley Cavaliers
One of the best Cavapoo breeders in Missouri south of Jefferson City is Spring Valley Cavaliers. Cheryl and Rick Richardson raise their Cavapoo puppies on a three-acre property where they get extra attention as they develop into the perfect family pets. They also offer Cavalier King Charles Spaniel puppies.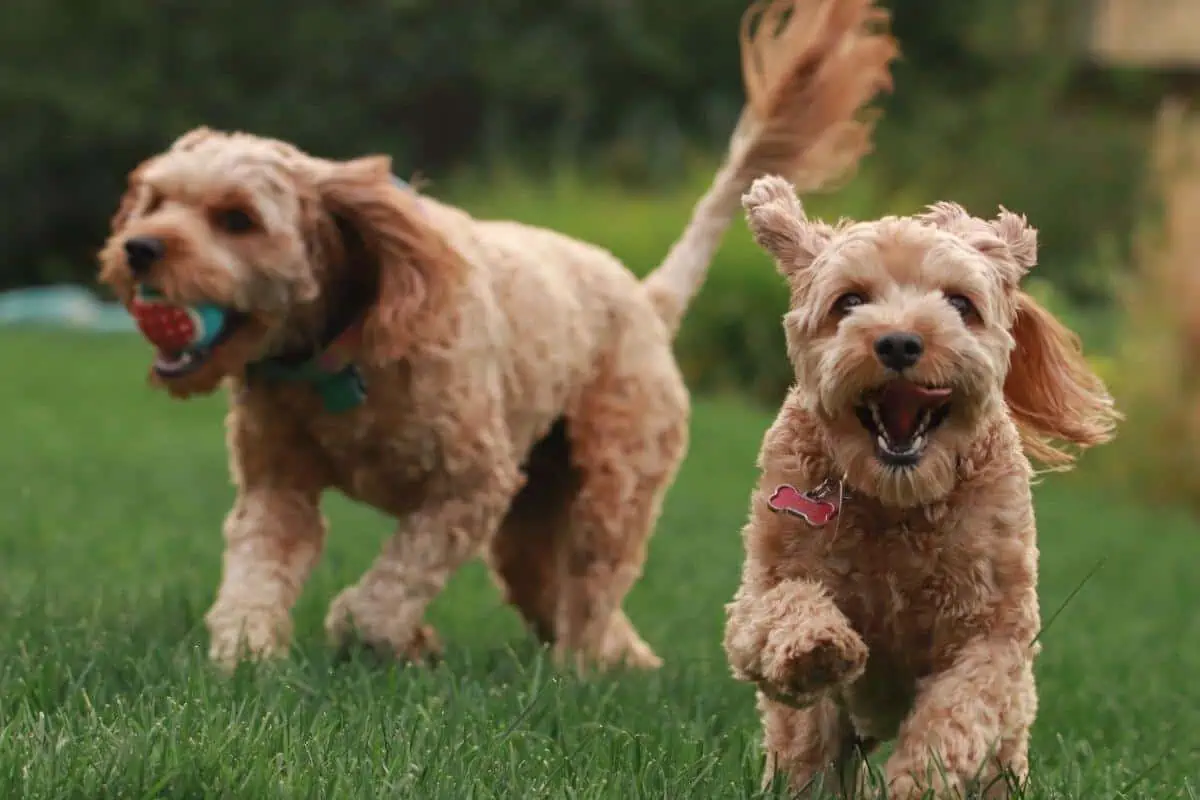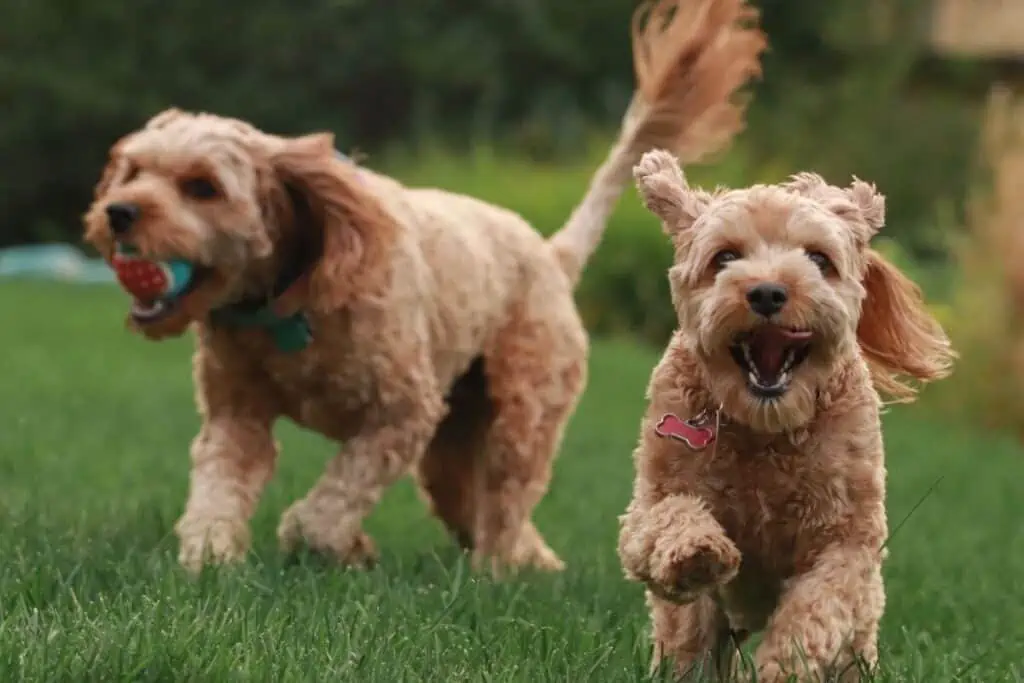 They have a spacious, temperature-controlled kennel and nursery area for the puppies and their mothers. Every dog in their breeding program gets examined by a vet and tested for health problems before producing Cavapoo litters. After the puppies' first few weeks, the breeder begins potty training them.
Nine-week-old puppies receive preventatives for several internal parasites, including Giardia, age-appropriate vaccinations, and deworming when they go to their new homes. All puppies come with a one-year health guarantee. Spring Valley Cavaliers has a return policy for owners who can no longer care for their Cavapoo puppies.
Breeder Information:
4. Davis Family Doodles
Located south of Springfield, Davis Family Doodles is your best option to find healthy and social F1b Cavapoo puppies. This breeder raises their litters with their family and socializes them daily before placing them in the perfect home. They also offer Sheepadoodles and Pyredoodles.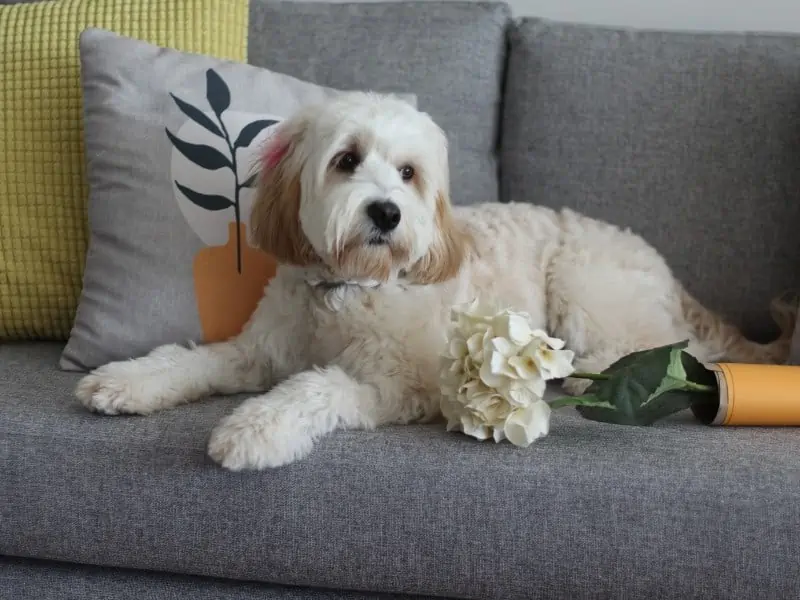 Every sire and dam in this breeder's breeding program gets tested for over 150 genetic health problems, from vision loss-causing issues like cataracts to joint problems like patellar luxation.
Besides getting socialized with children, adults, other dogs, and cats and living inside the breeder's home, the Cavapoo puppies begin outdoor potty training at an early age and learn how to use a doggy door.
Interested applicants must fill out their online application with information regarding their experience raising dogs, their work schedule, and who'll be the puppy's primary caretaker. Cavapoo puppies go home microchipped, vaccinated, and dewormed. New owners receive a puppy package with a scented blanket and toys, among other items.
Breeder Information:
5. Indian Creek Ranch
Donna Schultz, the owner of Indian Creek Ranch, raises her Cavapoo puppies with her family in Eastern Missouri. She has over a decade of dog breeding experience and is a dedicated member of the American Canine Association, Continental Kennel Club, America's Pet Registry, and AKC. She has 44 acres of farmland for the puppies to play on and explore.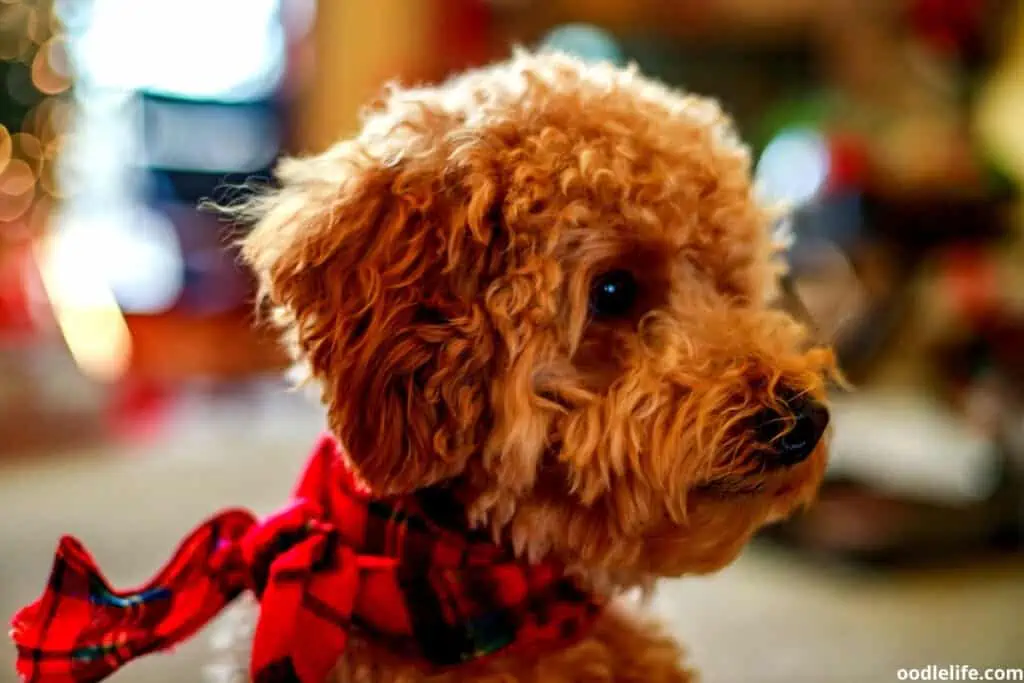 Donna prioritizes cleaning the dogs' living areas to ensure quality health and comfort. Depending on the season, her whelping area incorporates climate-controlled air conditioning and heating for breeding mothers.
Her sires and dams have AKC and APRI-registered pedigrees. She monitors her puppies daily, providing them with excellent nutrition and getting them used to grooming. Donna takes photos of her puppies every two to three weeks to eligible owners until they're eight weeks old.
Breeder Information:
6. Hot Water Farm
Another one of the best Cavapoo breeders in Missouri you should consider reaching out to is Hot Water Farm, located in the state's Southwestern region. This family-owned breeder, run by Lori Caldwell, has over 21 years of experience raising dogs. Her 21-acre farm is the perfect environment for her Cavapoos to thrive. She also offers French Bulldog and Corgi litters.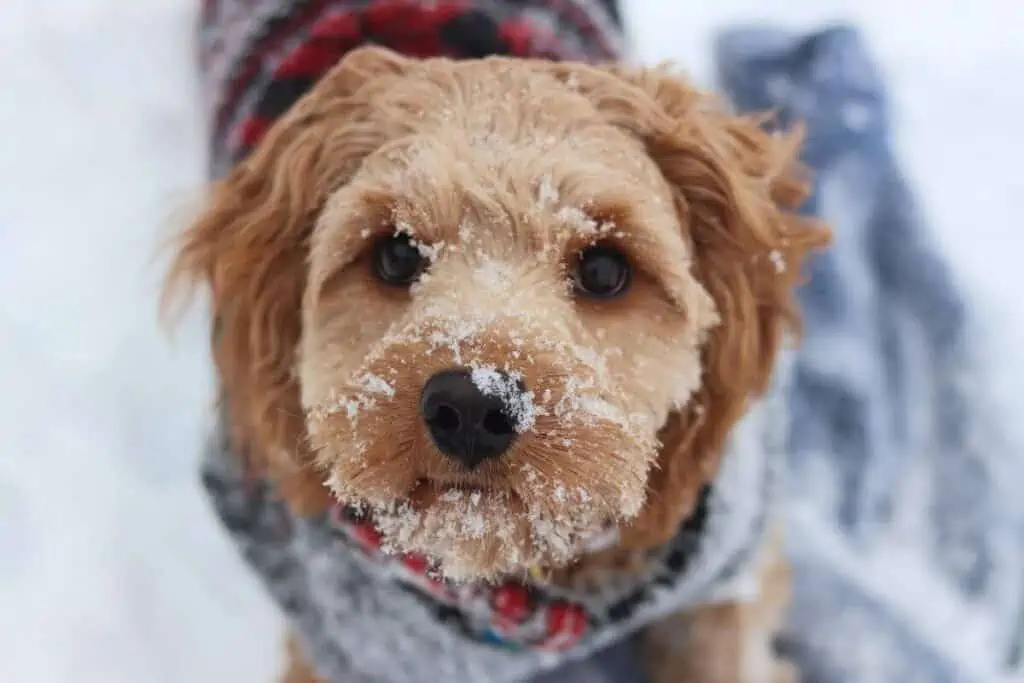 Besides testing their dogs for health problems, the breeder socializes her puppies early and sends eligible applicants on their waitlist photo updates of the pups every Sunday. All puppies get microchipped before going to their new homes after eight to ten weeks.
Breeder Information:
7. Cav.ish's Missouri Cavaliers, Cavapoos, and Poodles
Located northwest of Springfield, Cav.ish's Missouri, Cavaliers, Cavapoos, and Poodles is one of the best Cavapoo breeders in Missouri for those living in the state's Western region. Stephanie Steward's hand-raised Cavapoo puppies reside within her home and get constant attention from her family.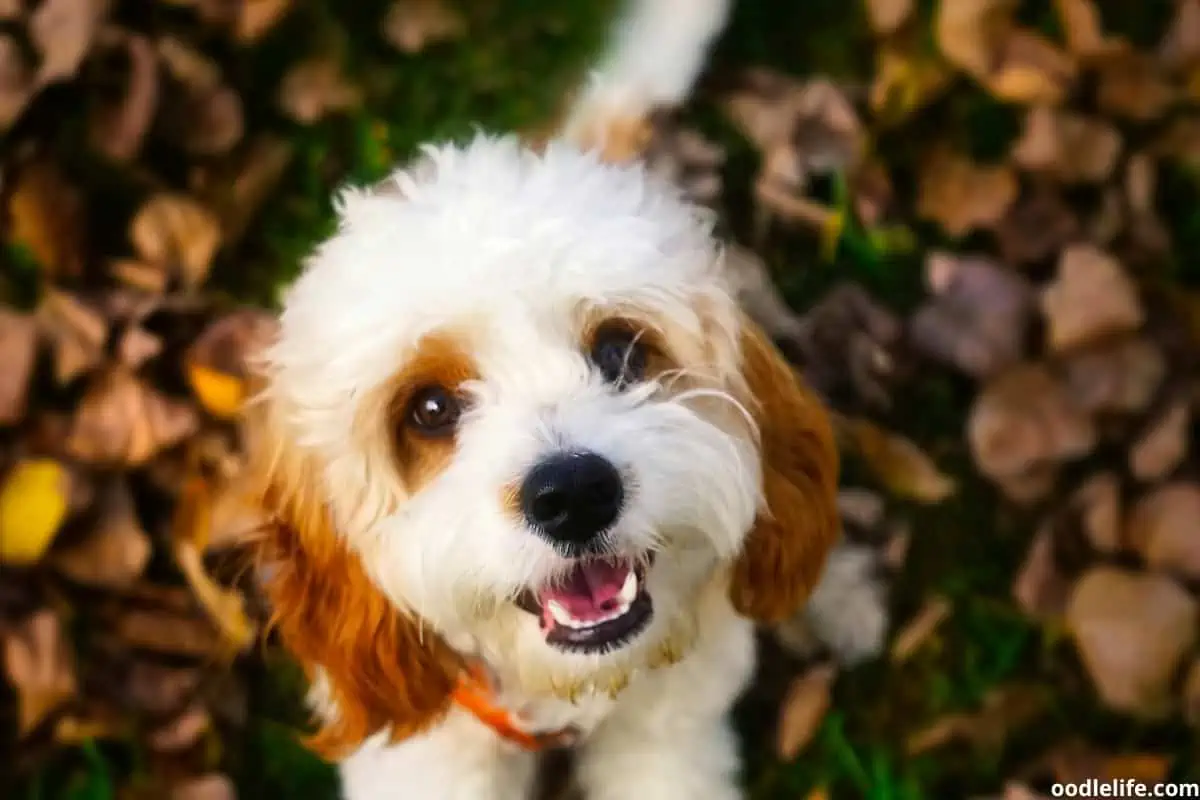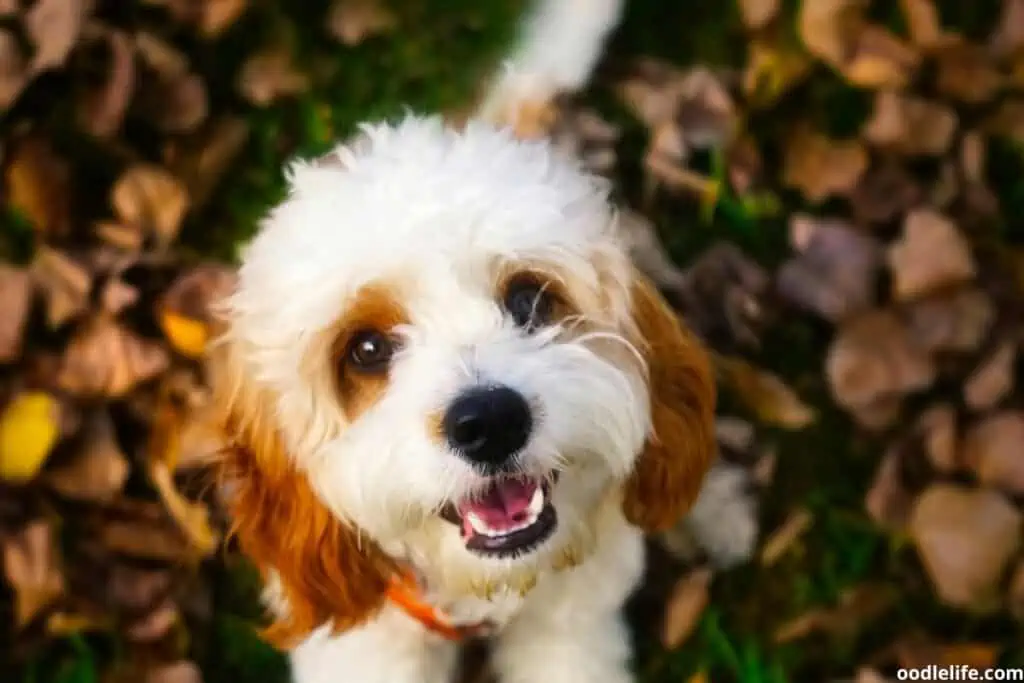 Like most reputable Cavapoo breeders in Missouri, Stephanie's breeds dogs with genetic health clearances to ensure the healthiest puppies. The puppies get examined by their veterinarian after six weeks and have a one-year health guarantee. The breeder posts weekly video and photo updates of the puppies seven weeks after their birth.
This breeder offers two waitlist options. People on the paid waitlist can choose their puppy after two weeks, while those on the unpaid list can call to see if the breeder has any puppies available.
Breeder Information:
Conclusion
The best Cavapoo breeders in Missouri should prioritize the health of their puppies and their parents, provide a comfortable and clean environment for their litters, and evaluate every application that interested buyers submit.
Consider reaching out to them if you have questions about their breeding program or how to care for a Cavapoo if you're interested in adding one to your family.