5 Best Cockapoo Breeders in Mississippi (2023 Update)
If you're seeking to bring home a new Cockapoo puppy, it's only natural for you to start wondering where to get a trustworthy breeder in Mississippi and how to know they're reliable.
You must determine your timeframes, do your homework, settle on a breeder with a good reputation, make payments, and then receive your puppy.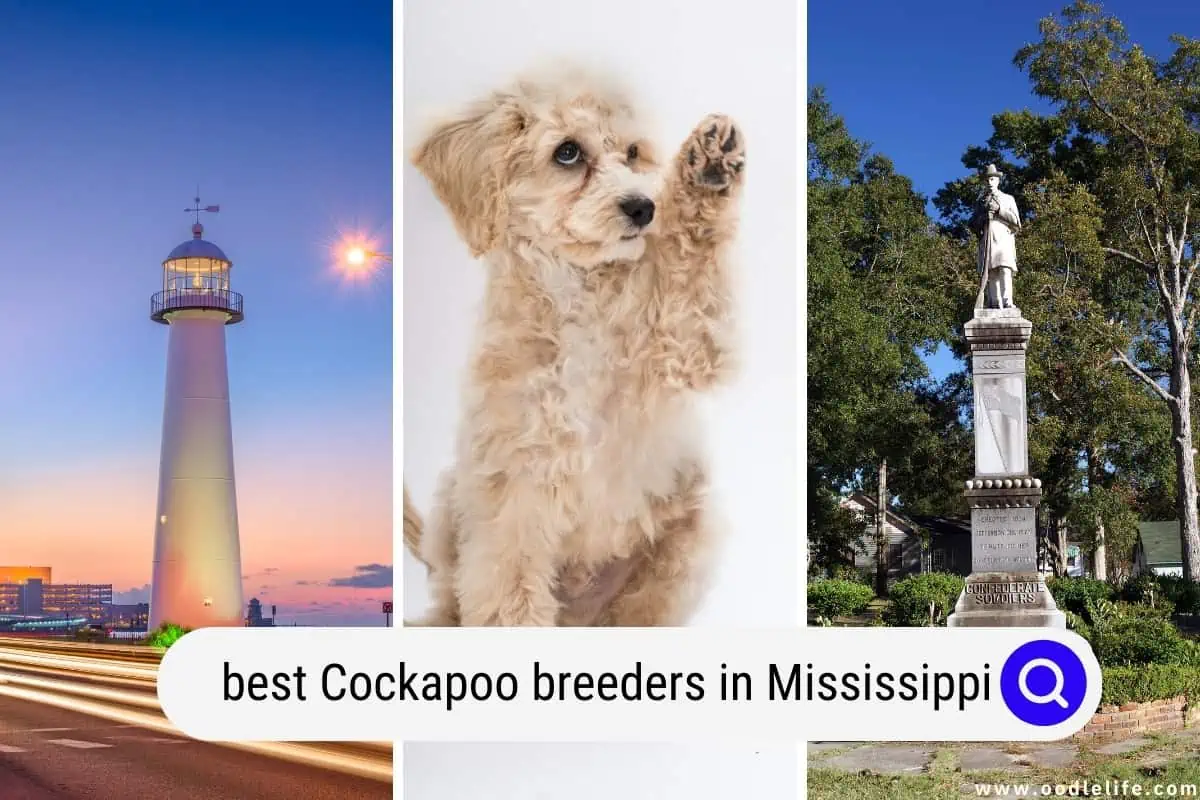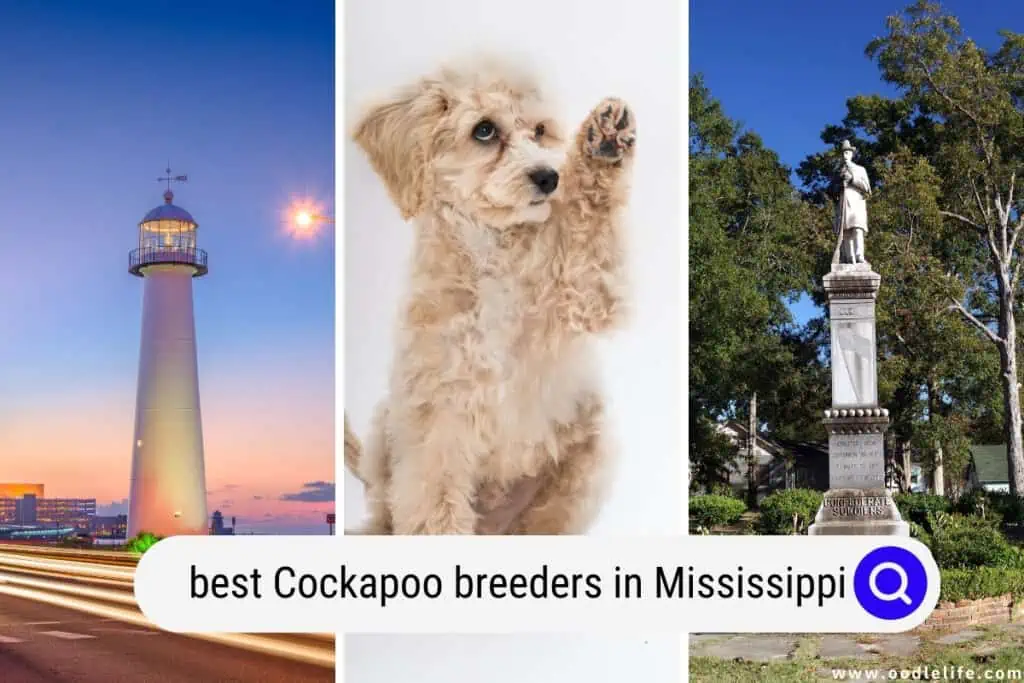 $300 2023 Discount!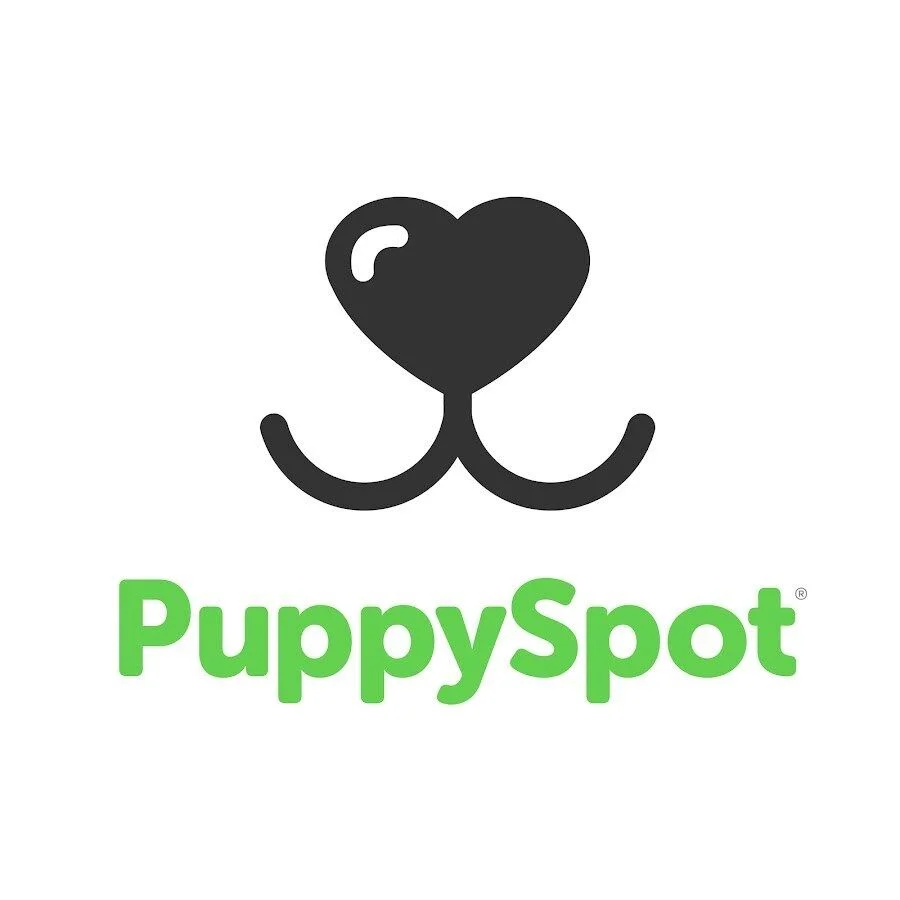 PuppySpot Adoption
PuppySpot is a reputable dog marketplace where you can browse and find compatible puppies right from the comfort of your home. They have placed over 200,000 puppies into homes in the US!
Click through and use the code PUPPY300 for $300 off any puppy adoption.
See Puppies and Save $300
We understand that's easier said than done, so we've compiled a list of the best Cockapoo breeders in Mississippi to help anyone looking to buy their first puppy.
1. M & K Cockapoos
M & K Cockapoos are a small family-run breeder whose goal is to bring happiness into people's lives by matching them with suitable canine companions. They've been breeding for almost 20 years and offer their customers intelligent, healthy Cockapoos. You'll need to make a down payment to secure a place on their waiting list.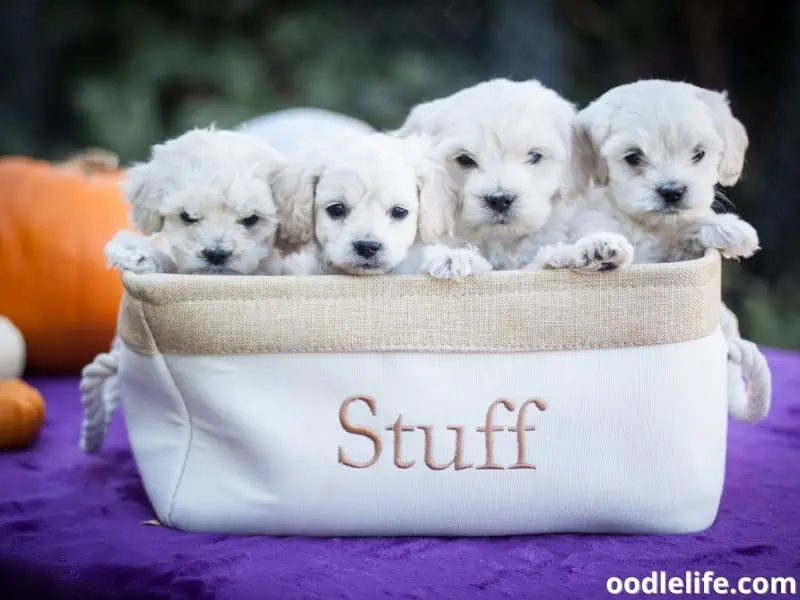 Their puppies are introduced to socialization when they're still young to boost their confidence while interacting with strangers and in novel situations. M & K Cockapoos gives each puppy the basics of potty and crate training.
The breeder only admits dogs from respectable pedigrees into their breeding program. All the parent dogs are screened for genetic defects to guarantee healthy litter.
When your puppy arrives in your home, they'll be up-to-date on their vaccination and deworming. Furthermore, the breeder will only release the puppies to their adoptive families once a registered veterinarian has given them a comprehensive medical checkup.
You'll also receive a care package for your new puppy, containing puppy food and a few of their favorite toys. That helps your new puppy adjust to its new environment easily.
Contact Details:
Website: https://www.mkcockapoos.com/
Phone: (601) 504-2617
Email: [email protected]
Location: Kosciusko, Mississippi
2. Attala County Cockapoos
Attala County Cockapoos focuses on producing first-generation Miniature and Toy Cockapoos. The fact that their puppies are low-shedding renders a good option for households with fur allergy sufferers.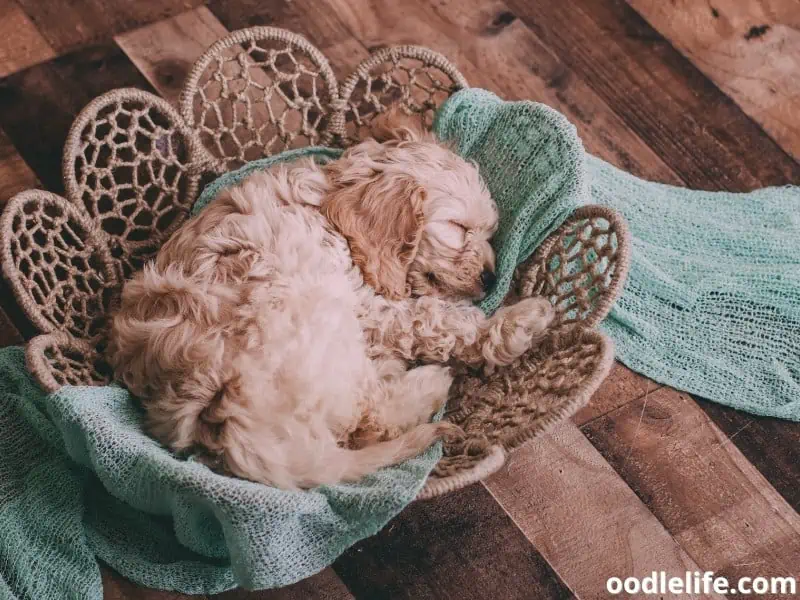 The breeder promises that their crossbreeds are healthier than either of the purebred parents. Each dog is American Kennel Club registered and accompanied by a health guarantee. Prospective adopters must sign a purchase agreement to get the health guarantee benefits.
The agreement's terms guarantee that your puppy will continue getting the necessary care, including regular vet visits and health screenings, even after taking them home. Furthermore, it mandates the spaying or neutering of each puppy by their respective adopters before they're eight months old.
If you wish to acquire a puppy from them, you'll need to pay a deposit to reserve one. The puppies are mature enough for placement in their forever homes at 7 to 9 weeks. By then, they'll have received all necessary vaccinations, deworming, and veterinary examinations.
Puppies' pricing might fluctuate depending on factors like gender and coat color. You should refresh their website for updates on available puppies and pricing details.
Contact Details:
Website: https://www.attalacockapoos.com/
Phone: (662) 289-1100
Email: [email protected]
Location: Kosciusko, Mississippi
3. Grassy Ridge Kennels
Grassy Ridge Kennels raise their puppies in a family home environment. They prioritize their puppies' health and find suitable adoptive homes for their temperaments. The breeder boasts a five-star rating with the American Canine Association.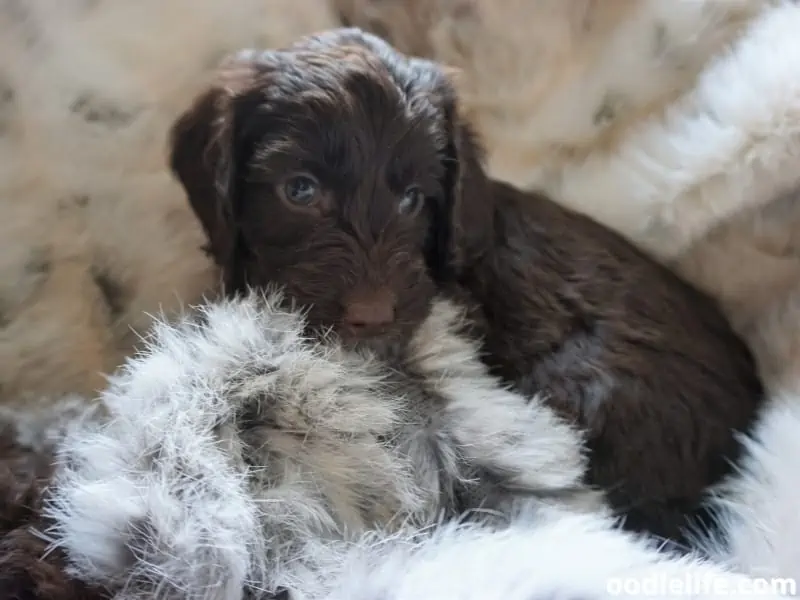 All members of the family (consisting of the husband, wife, and five kids) take part in nurturing the puppies. They rear their puppies in clean, air-conditioned kennels. Furthermore, Grassy Ridge Kennels feed the puppies high-quality food and supplements to support normal growth.
The breeder guarantees compliance with the industry's breeding standards to produce the best possible representatives of the Cockapoo breed. They only use genetically-sound breeding parents who have also had their eyes, hearts, and hips examined.
Your puppy will have had ample time to socialize with kids, play, and exercise before getting to you. Therefore, you can rest assured that your new friend will smoothly adjust to their new environment.
Before being put up for adoption, all their puppies are vaccinated, dewormed, microchipped, and vet-checked. If you intend to adopt from them, check their website for available puppies. They don't have litter all the time since they limit their breeding to guarantee each puppy gets enough love and attention.
Contact Details:
Website: https://grassyridgekennels.com/
Phone: (601) 441-3426
Email: [email protected]
Location: Kokomo, Mississippi
4. Crockett Doodles
As one of the best Cockapoo breeders in Mississippi, Crockett Doodles breeds healthy, well-adjusted, and beautiful puppies. The breeder offers fair adoption rates and refunds if a prospective adopter decides they don't want to go through with the adoption.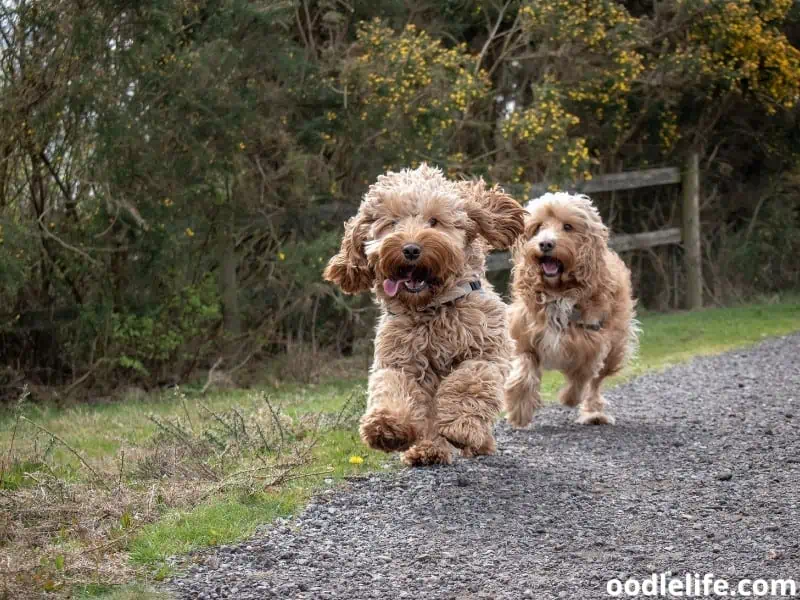 It's pretty easy to buy a Cockapoo from them because they offer pick-up sites in different states across the United States.
Furthermore, they don't restrict customers to purchasing from a single litter. Instead, they give prospective adopters the freedom to pick a puppy that appeals to them the most from whatever litter. They put every puppy through genetic tests for potential birth abnormalities.
Before they're ready for sale, all puppies have had their vaccinations, deworming, microchipping, and a thorough physical examination from a certified vet. Each puppy comes with a 1-year health guarantee. The breeder requires all adopters to pay a non-refundable deposit to hold a spot on their waiting list.
Crockett Doodles offer their puppies with the understanding that the new owners won't use them for breeding purposes. They also require spaying or neutering of each puppy when they're six months to one year old.
They disapprove of neutering before six months because it can interfere with the puppy's development. Crockett Doodles regularly updates its website with photos of available puppies and litters' progress.
Contact Details:
Website: https://www.crockettdoodles.com/
Email: [email protected]
Location: Based in Greenville, South Carolina, with Mississippi sales available
5. Goldendoodles and Poodles of Summit
Rather than maintaining a website, the breeder updates their customers on available puppies and upcoming litters through social media. They're not a large-scale breeder and mainly focus on producing Doodles, including Cockapoos.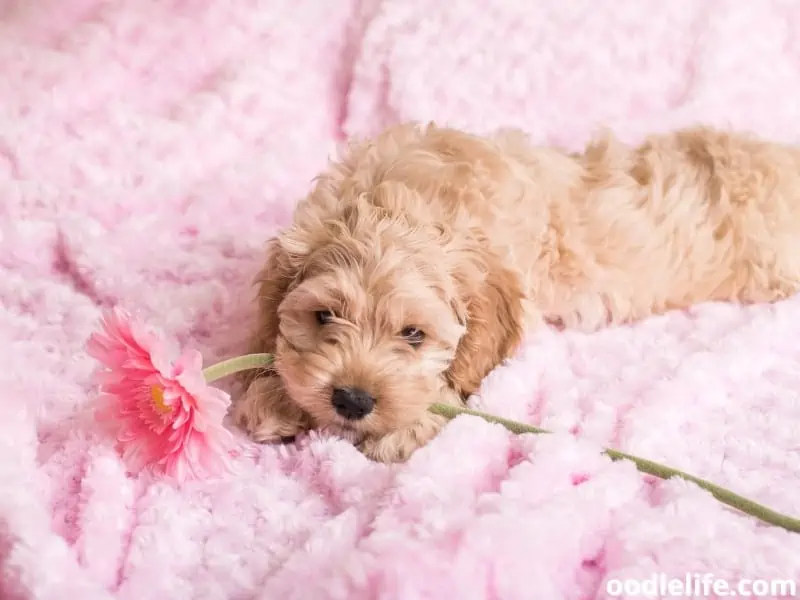 If you want to get a puppy from them, their Facebook page is the easiest way to get in touch with them. They'll interview you about your lifestyle and preferences to help you choose a suitable puppy for you and your family members.
When a puppy is old enough to go to their new homes, they'll have received extensive socialization and a complete veterinary examination. You can get in touch with the breeder to make inquiries about deposits and health guarantee policies.
Goldendoodles and Poodles of Summit market their puppies as suitable family pets. If getting the right to breed your puppy is essential, consider contacting the breeder to ascertain if that's something you can do.
Contact Details:
Website: Goldendoodles and Poodles of Summit
Phone: (601) 600-1737
Email: [email protected]
Location: Summit, Mississippi
Final Thoughts
If you're not careful, purchasing a Cockapoo puppy from an unscrupulous breeder could significantly impact your finances and mental health. Therefore, verifying that you are using a reputable breeder is crucial. Contacting the breeder and making inquiries should be the first step to establishing their trustworthiness.
A reputable breeder knows everything there's to learn about their puppies' ancestry and disposition. It's easy to determine whether they only breed for money or do it out of their love for the breed. We hope our list of the five best Cockapoo breeders in Mississippi is a good starting point for acquiring a new and happy puppy.