Best Bernedoodle Rescues [USA and Canada]
Finding a cross-bred dog like a Bernedoodle outside of a breeder isn't easy. You can bet on laying out a lot of cash for a dog like this. But purebred dogs, just like any other breed, can end up in rescue homes and shelters.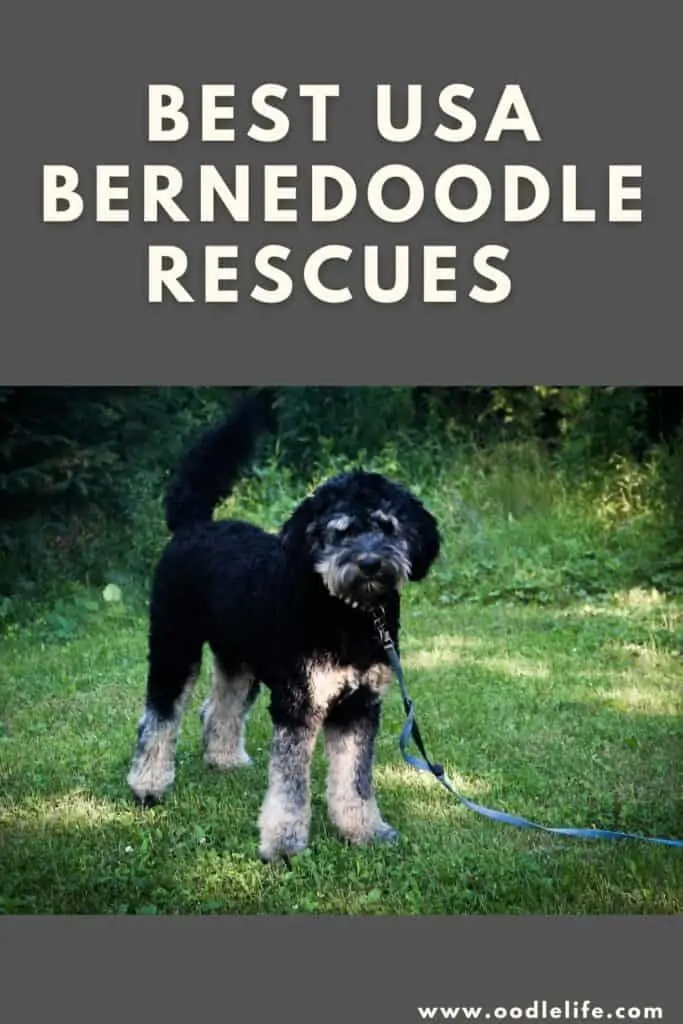 These days, there are increasingly more options for Bernedoodle rescues around the United States. Some of these are single locations, some serve a certain state or multistate region, and some are remote networks of foster homes.
If you are looking to provide a Bernedoodle with a happy home and want to work with a trustworthy rescue organization, these are some of the best options in the country.
What Is a Bernedoodle?
A Bernedoodle is a cross-breed between a Poodle and a Bernese Mountain Dog. These larger-than-average dogs are gentle, affectionate, and playful. Unfortunately, because they are technically classified as a designer breed, they are often found in shelters once they have served their purpose.
Best Bernedoodle Rescues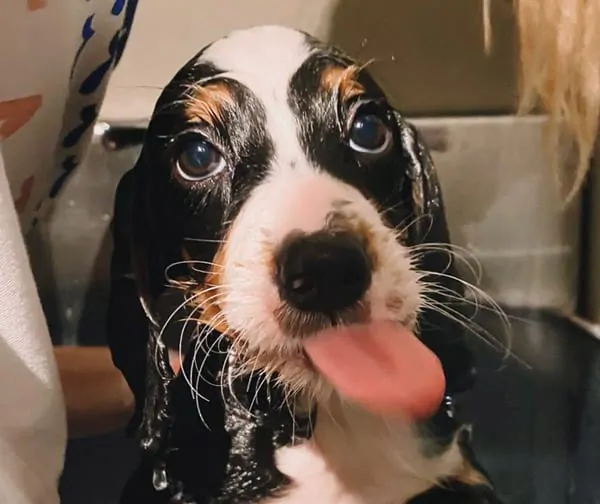 The Doodle Rescue Collective is a network of rescues across North America. This network is extensive, with more than 800 locations. The goal of the collective is to save all the Doodle breeds possible. That includes Bernedoodles as well as other cross-breeds.
Their website offers you the chance to apply for a dog when it needs a home. When they get a pool of applicants, the staff carefully reviews them to find the best match for the animal in need.
For this reason, you might be waiting a bit longer for a Bernedoodle from the Rescue Collective than from other rescues. But the result is a pet that is perfect for you and your living situation. The team's number one priority is to make sure that every dog finds a home where it can thrive.
All 4 Paws is a nonprofit organization located in Malvern, PA. The team rescues unwanted and abandoned animals all around the country, including ones from puppy mills, unethical breeders, and kill shelters. Since they were formed in 2009, the team at All 4 Paws has saved the lives of more than 12,500 animals.
Many of the animals they foster come from commercial breeding facilities, where they are forcibly bred and then dumped when they no longer are useful. Because they focus on animals in these situations, you'll often find purebred dogs like Bernedoodles among the pets at All 4 Paws.
The animals rescued through All 4 Paws are placed in foster homes. If you are interested in helping, you can volunteer as a foster home or fill out an adoption form for a particular pet on their website.
IDOG Rescue is a nonprofit that works to rescue Doodle breeds of every variety. They are headquartered in Houston, Texas, but work with organizations around the country to help save the dogs and find them new homes.
The dogs at IDOG Rescue are a mix of shelter dogs and dogs that have been voluntarily surrendered by their former owners. The mission is to find them a safe foster home until the right person can provide them with a new and permanent life.
Because the network has foster families throughout the United States, it might be easier to find a Bernedoodle up for adoption in your area than you might think. You will have to apply for a specific animal to be considered.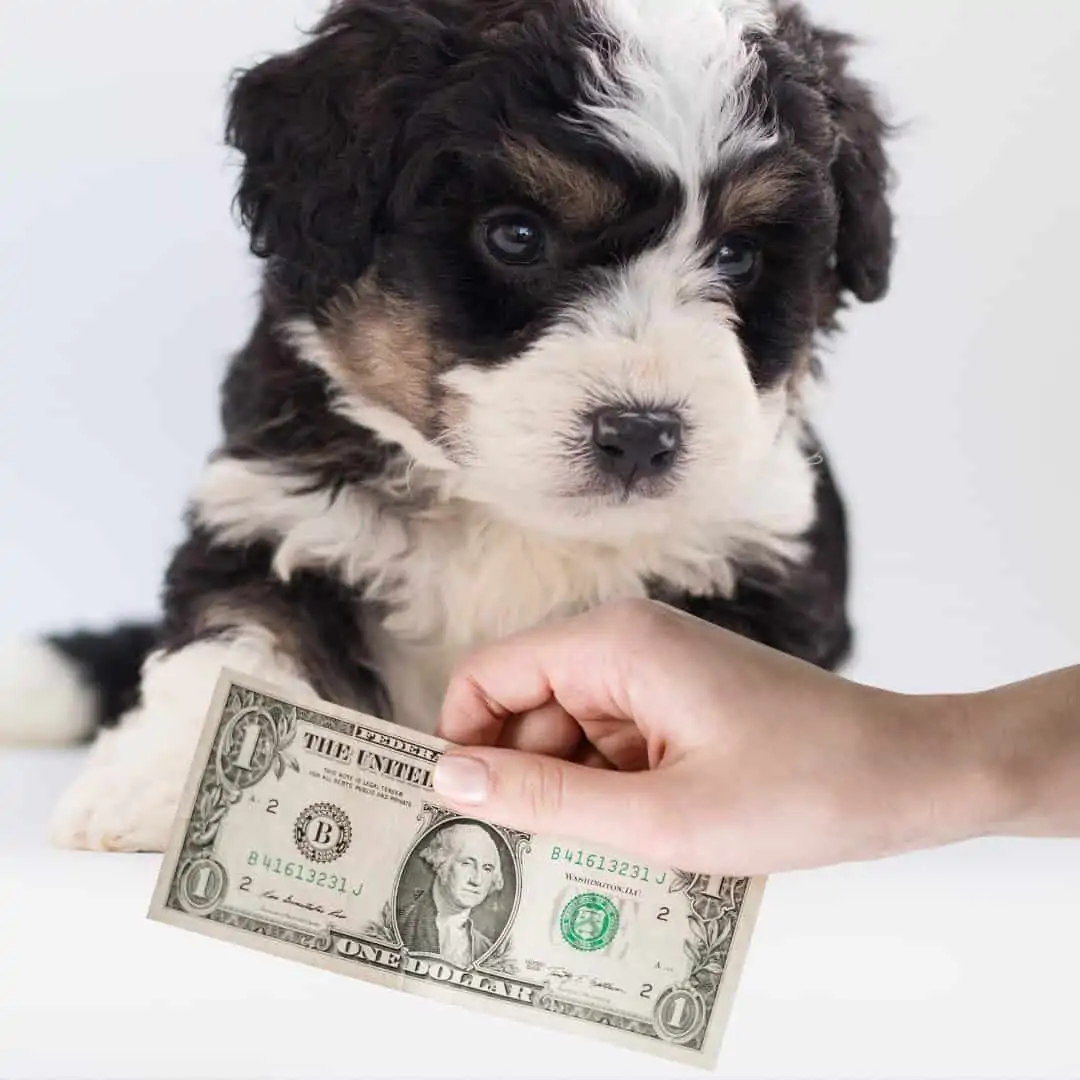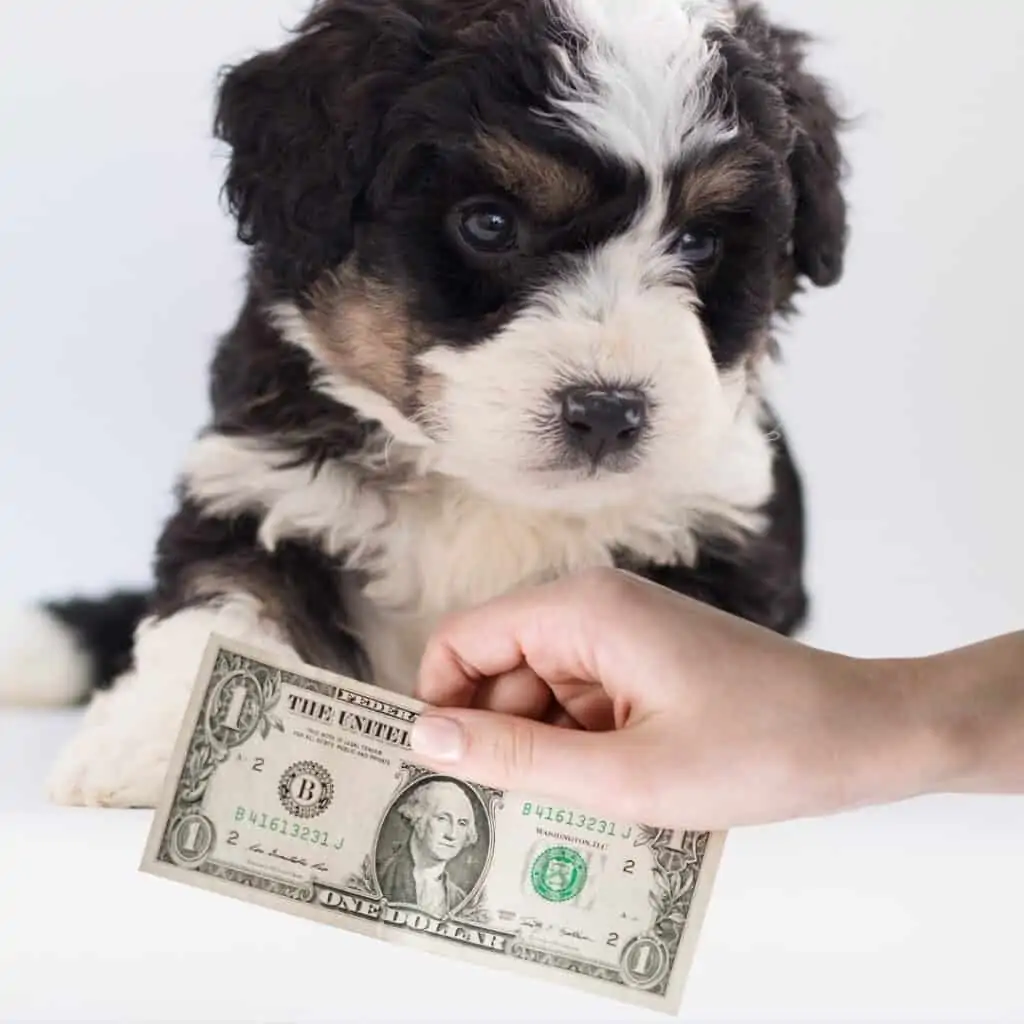 Doodle Rock Rescue is a nonprofit organization based in Dallas. It is funded entirely through donations and staffed by volunteers. Although they mostly focus on Labradoodles, you will also find a good number of Bernedoodles at this organization.
Doodle Rock Rescue operates throughout the wider Dallas area to rescue, treat, and rehome Doodle breeds. The organization was just opened in 2017 and is still a work in progress. Though their rescue efforts are based around Doodle breeds, organizers hope to open an all-animal clinic soon.
Though it operates in a smaller area and hasn't been around as long, Doodle Rock Rescue has already established itself as one of the best Doodle rescue organizations in the country. Since opening its door in 2017, the nonprofit has rescued more than 900 dogs. If you live within 350 miles of Dallas, this is a rescue you should consider.
Mid-Atlantic Poodle Rescue is a nonprofit organization operating in Virginia, Pennsylvania, and Maryland, in partnership with the Poodle Club of America Rescue Foundation. The organization rescues poodles and poodle mixes throughout the tri-state area and finds them homes.
This smaller but dedicated effort is a great choice for anyone living in one of these three states. Mid-Atlantic Poodle Rescue screens applicants very carefully to make sure they can provide a good home for their rescue dogs.
They also have some significant requirements for their adoptive families to ensure that their rescue dog's unique needs are met. These usually include having a fenced-in yard and not having any children under the age of five.
Oodles of Doodles Rescue Collective is a bit unique in that it does not operate out of a physical shelter or facility. Instead, it is simply a nationwide network of foster homes. This makes it more likely that you might find an adoptable dog since there are bound to be options in your area.
With such a wide rescue effort, you can find Doodle breeds of every variety in almost every state around the country. These dogs have been rescued from abandonment, kill shelters, puppy mills, and other inhumane situations. While they wait for a forever home, they are sheltered by a foster family.
Oodles of Doodles also offers a rehoming service for people who need to surrender their dog but want to avoid putting it in a shelter or a bad home.
If you live in or near Colorado, checking out Summit Dog Rescue is a must. This non-profit organization operates on donations and is run by volunteers.
The organization works with many dog breeds, but Bernedoodles make frequent appearances. You can chalk this up to the mountainous region, which is perfect for a mountain altitude-loving dog.
If you want to apply on the Summit Dog Rescue site, you'll have to go through a strict process before getting approved. This is to ensure that all the dogs go to families that will give them the time and attention that they need. The organization works with a team of adoption coordinators whose job is to match each dog with the perfect home.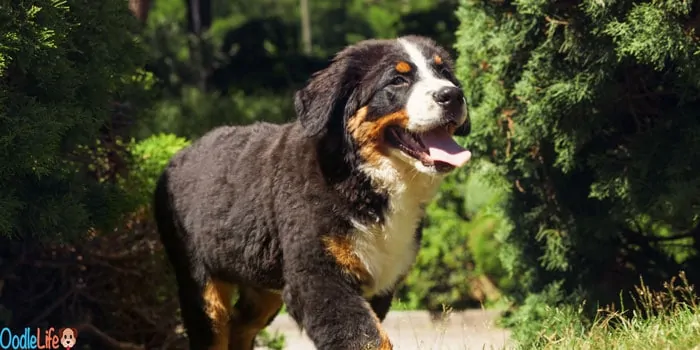 Doodle Dandy Rescue is an organization based in Dallas, with satellite locations in Austin, San Antonio, and Houston. This extensive network of volunteers works to rescue, foster, and rehome Doodle breeds of all kinds.
Anyone who lives within five hours of Dallas is eligible to apply. You will have to fill out an application for a specific dog. The good news is that you will find detailed animal bios with pictures, personal histories, videos, and more. The rescue makes sure you get a solid idea of a dog before you apply to adopt them.
Doodle Dandy Rescue operates within a controlled radius for a good reason. The organization wants to ensure that if you find you can't care for the dog, it can easily be returned to their expert care.
If you live in Northern California, NorCal Poodle Rescue is a great choice. The organization offers rehoming services for poodles and poodle mixes, which include Bernedoodles. It hosts frequent adoption events and tends to be very quick about finding dogs their forever homes.
But just because the adoption process is quick doesn't mean the staff won't conduct a careful application review. Instead of applying for a specific dog, you'll fill out an online application as a potential adopter.
If you are approved, someone will contact you over the phone to talk about the dogs that might be a good choice for you.
NorCal Poodle Rescue is careful to match dogs with families that will suit them. They have a senior program that matches dogs above the age of 10 with adopters above 65.
Arizona Poodle Rescue is a volunteer network based in Phoenix. Like many other rescue networks, it does not have a physical location. Instead, it operates remotely to help rescue, foster, and rehome poodles and poodle mixes.
Finding a Bernedoodle through an organization like this is not a guarantee. That's because they accept poodles of all varieties, and you're never going to be sure what kinds of dogs are available.
Despite this, there is always a chance that you'll have the opportunity to foster or adopt a Bernedoodle if one becomes available in the area.
Georgia Poodle Rescue is a nonprofit organization dedicated to rescuing poodles and poodle mixes throughout the state. The organization is unique in the amount of training they offer for dogs and adoptive families alike.
At Georgia Poodle Rescue, all the dogs receive basic obedience training as well as leash training. They are also housebroken and socialized before being listed for adoption. Anyone who wants to continue training sessions after the adoption is welcome to do so.
Georgia Poodle Rescue prioritizes Poodles and Bernedoodles but has poodle mixes of all kinds.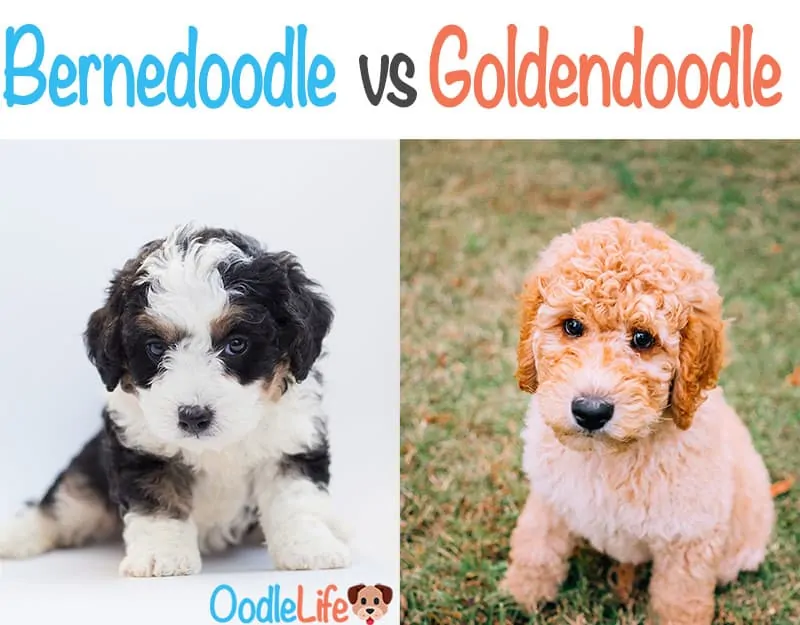 In this case, VIP stands for Very Important Poodle. This Florida-based organization works with a network of foster families throughout the state to rescue and care for Poodles, Bernedoodles, and other Poodle mixes.
They also care for other dogs that are classified as low-shedding or non-shedding. When you apply at VIP Rescue, you will go through a simple screening process that includes an application and a meet and greet with a network volunteer and the dog you want to adopt.
The organization does make sure to check the references of all potential owners and do a follow-up phone call in the first few weeks after adoption.
Conclusion
Adding a Bernedoodle to your family means having a long-time companion that you'll never forget. With the right adoption organization, finding a canine companion can be a breeze.
If you are looking for other Poodle Mix rescues – check out the top Cockapoo Rescues, Top Goldendoodle Rescues, Cavapoo Rescues, and our guide to the best Labradoodle Rescues.